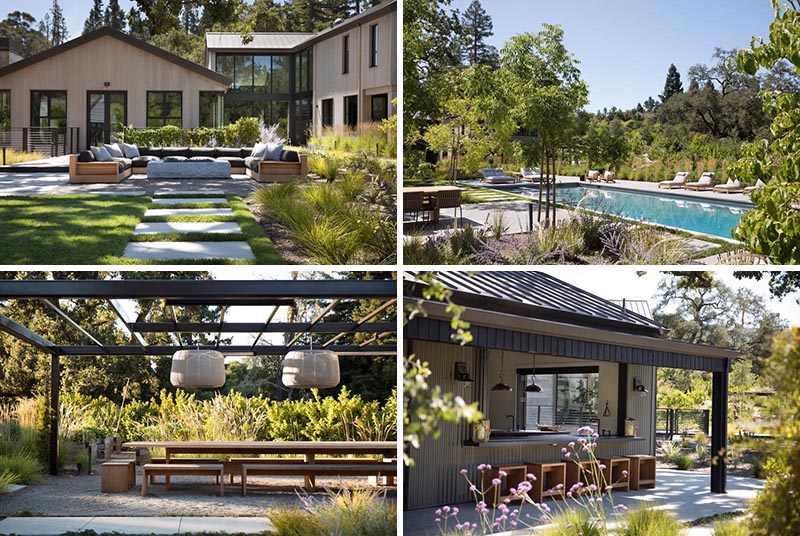 Feldman Architecture worked together with Arterra Landscape Architects to design the exterior spaces of the Woodpecker Ranch, a contemporary house for a family in California.

Let's take a look at the various outdoor areas that make up the landscape design…
1. Outdoor Sitting Rooms
A series of outdoor rooms provide a place to relax in the shade of a large tree, while paths connect all of the different areas of the garden.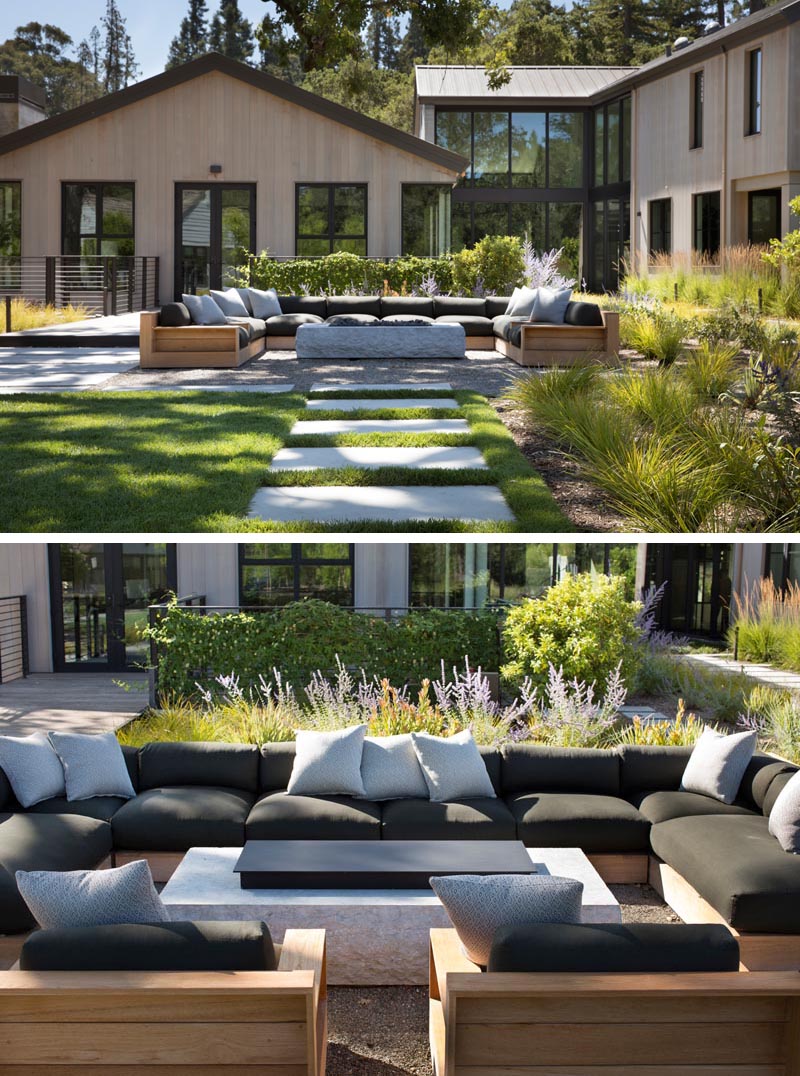 A secondary outdoor living room surrounded by greenery has a pergola, which over time will have plants creating shade cover.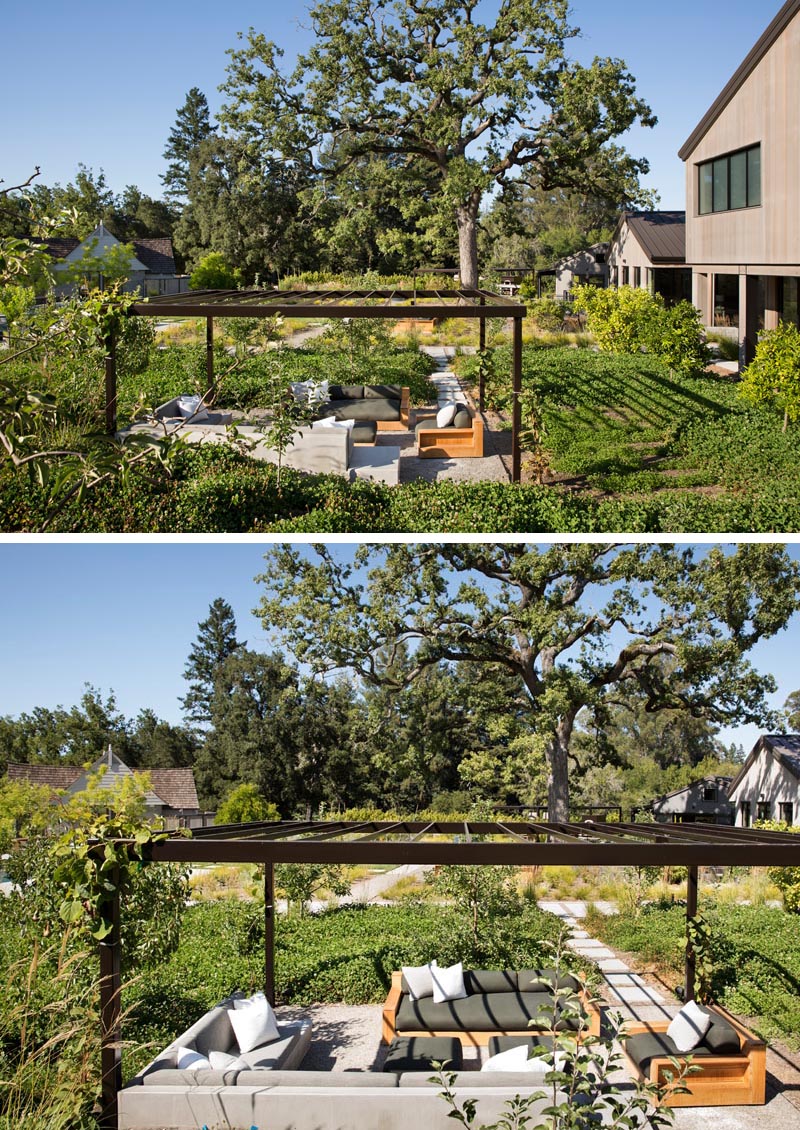 2. A Swimming Pool Surrounded By Sunbeds
Both outdoor living rooms lead to the swimming pool, which has sunbeds lined up on two sides, while a casual dining table is nearby.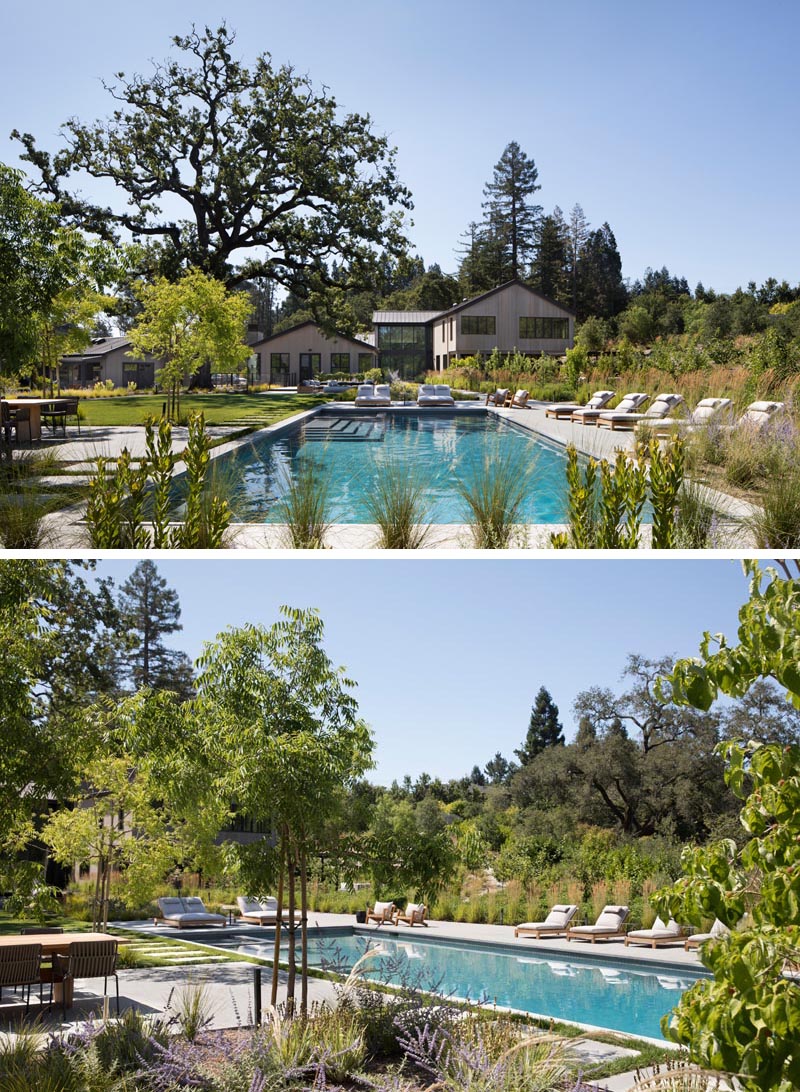 3. A Place Dedicated To Growing Food
The property also has raised vegetable gardens, an orchard, and a chicken coop that provides a harvest for the homeowner who has a culinary background.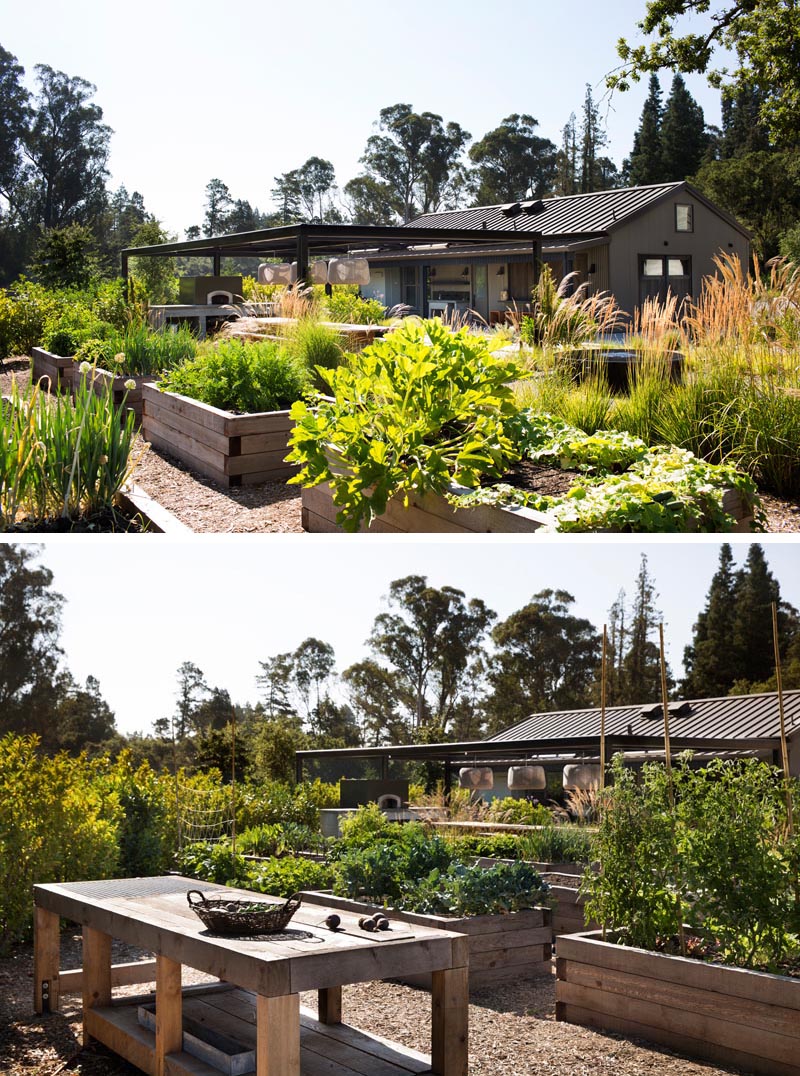 4. A Kitchen With Bar
A building separate from the main house is dedicated to an outdoor kitchen, making it easy to prepare the harvested food, while stools create a bar area, and shade is provided by the porch design.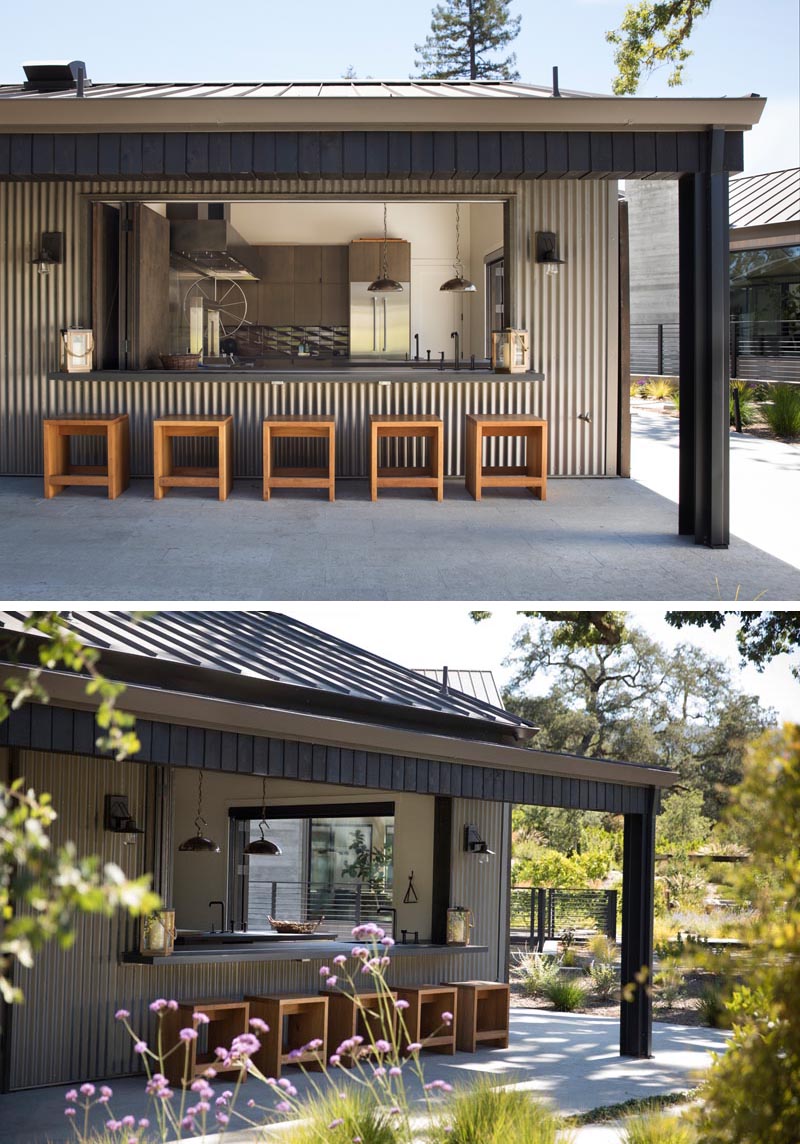 5. An Alfresco Dining Area
A pizza oven and large dining terrace with a pergola provides even further places to cook and entertain, while a water feature helps to create a tranquil setting.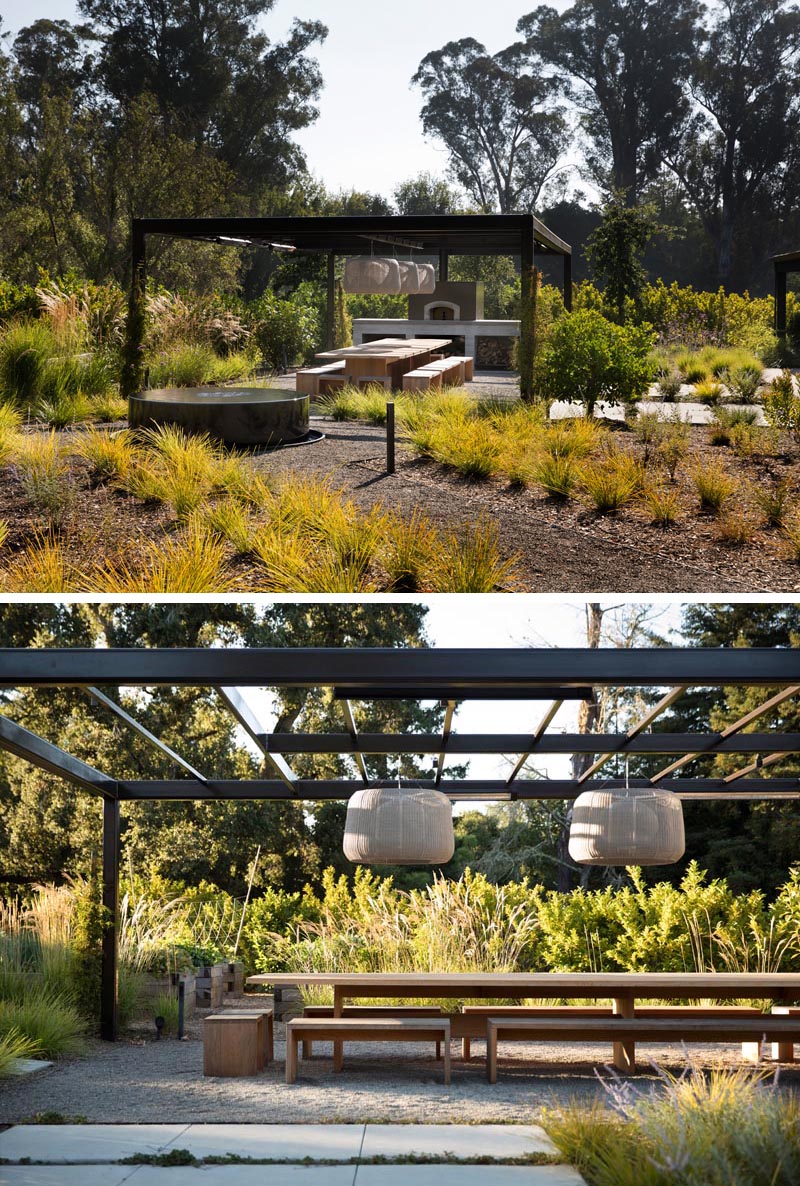 6. A Place To Play Games
As edible plants are scattered throughout the garden, the family can discover herbs and fruit to snack on as they make their way around the property, from the pool to the bocce court. The small retaining walls adjacent to the bocce court also double as bench seating that can be used while watching the game.