Vines are one of the lowest maintenance plants you can invest in and they bring so much life and color into your space. Here are 6 ways you can include the low maintenance and fast growing plants in your interior.
---
1. These modular hexagon wall hangings are designed to add a geometric element to your interior while providing your vines with the perfect frame to climb.
---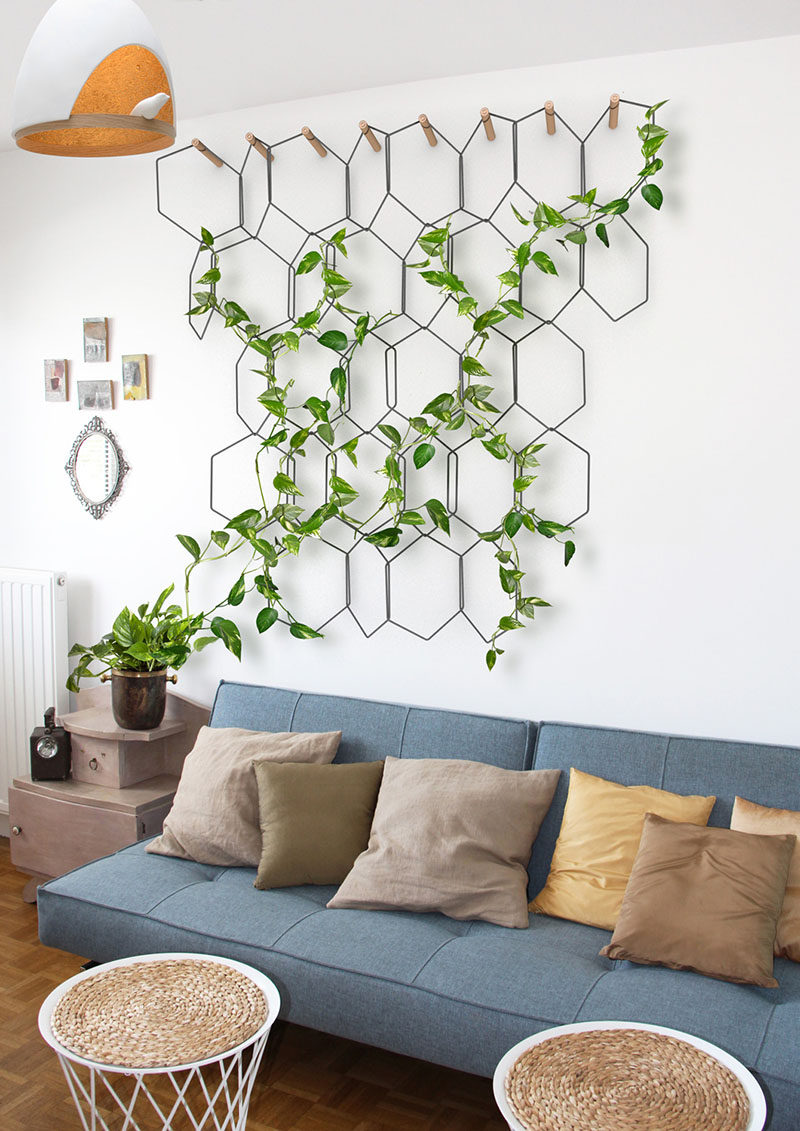 ---
2. Keep your home office functional but brimming with plant life by including one of these desks that feature legs that encourage your plants to grow tall without taking up too much space.
---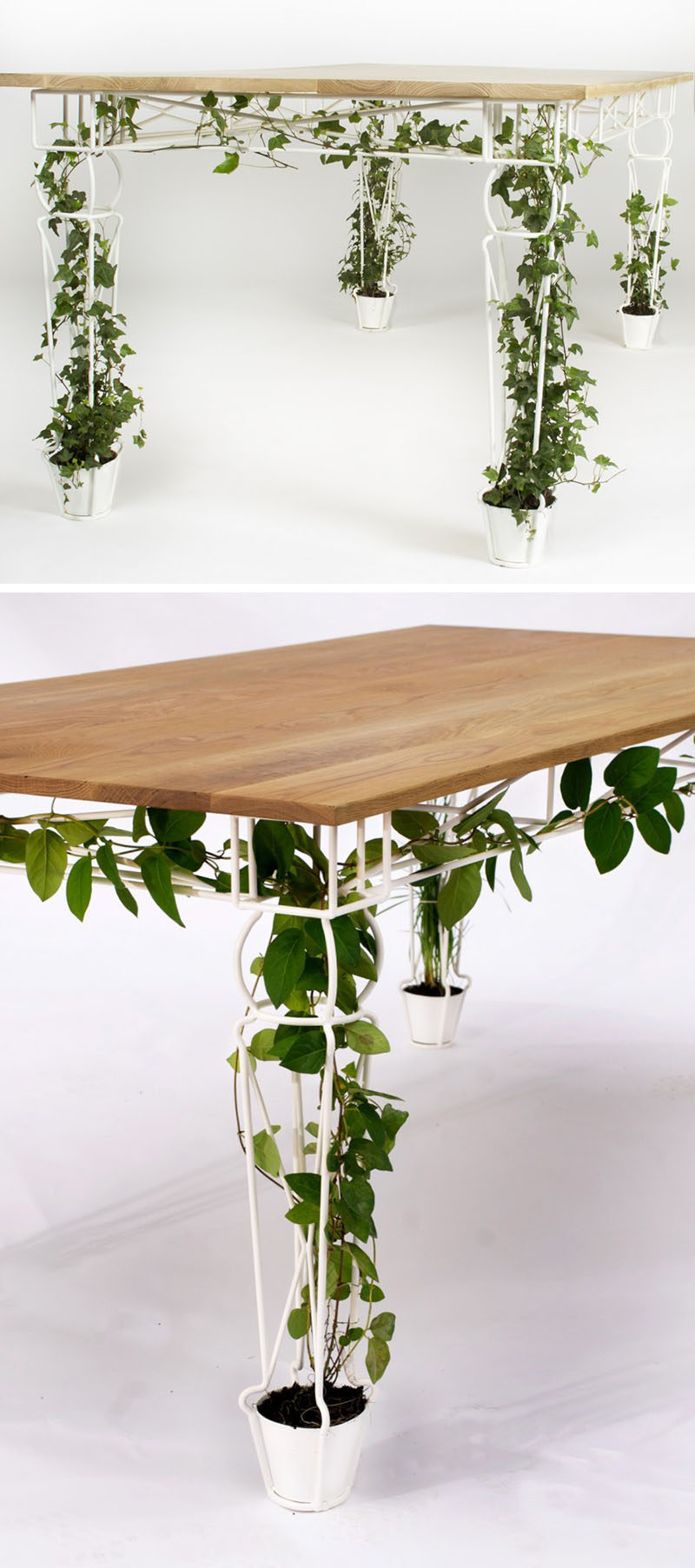 ---
4. Hanging planters create the perfect spot for plants with vines as they let the leaves cascade down the sides and fill your space with greenery.
---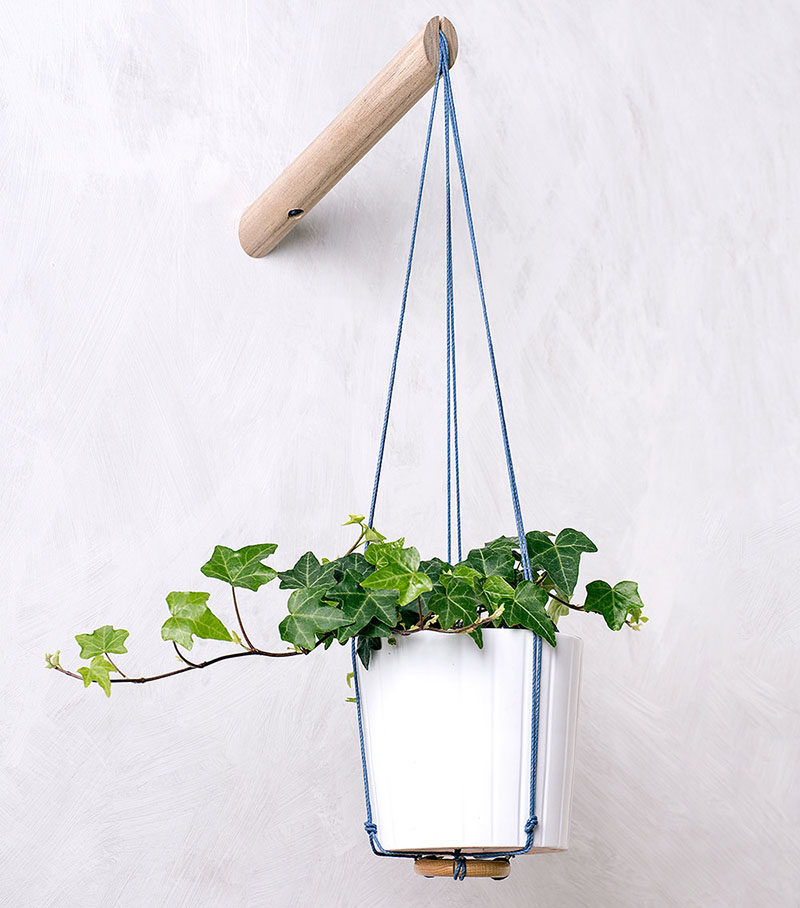 Wall planter with dark blue thread from Loop Design Studio
---
5. Draping the vines of a small plant over the side of a unique hanging shelf adds life and color to your space but keeps the look simple and delicate at the same time.
---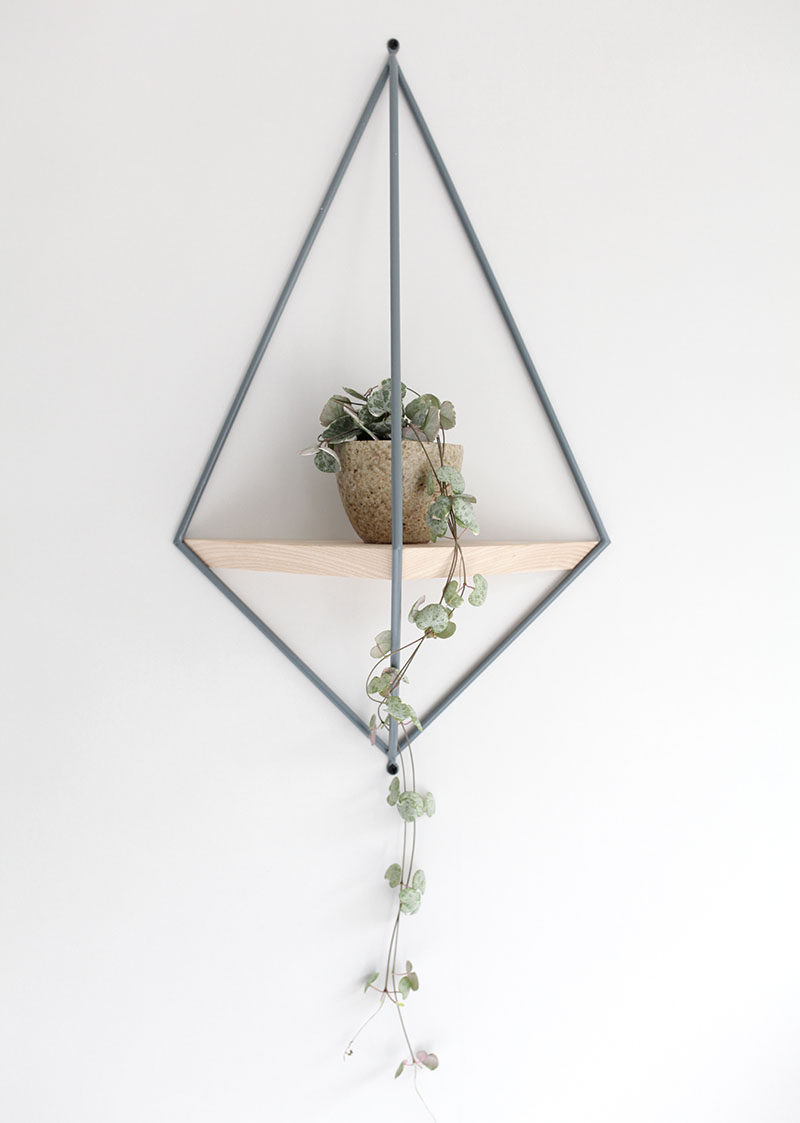 ---
6. Including vines in your bathroom is a great way to freshen up the space, and the moisture from your showers and baths will help keep the plants thriving.
---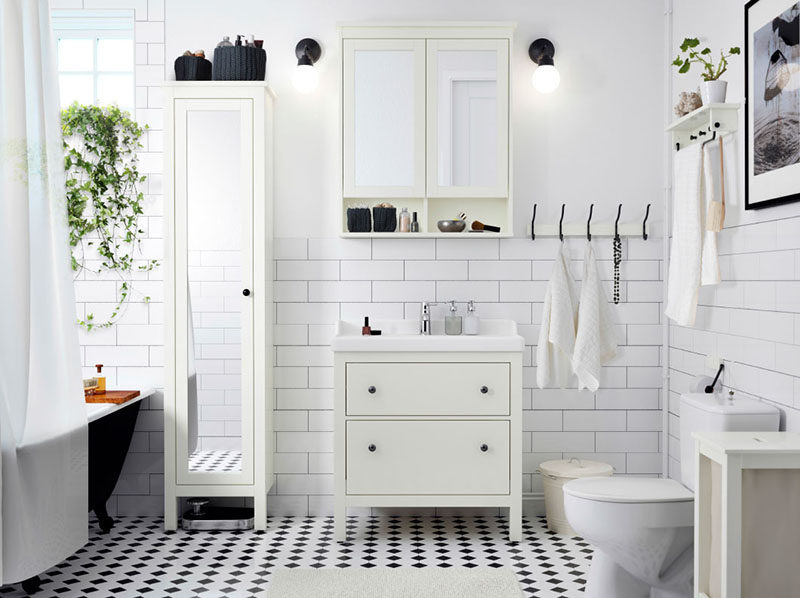 Inspiration from Ikea