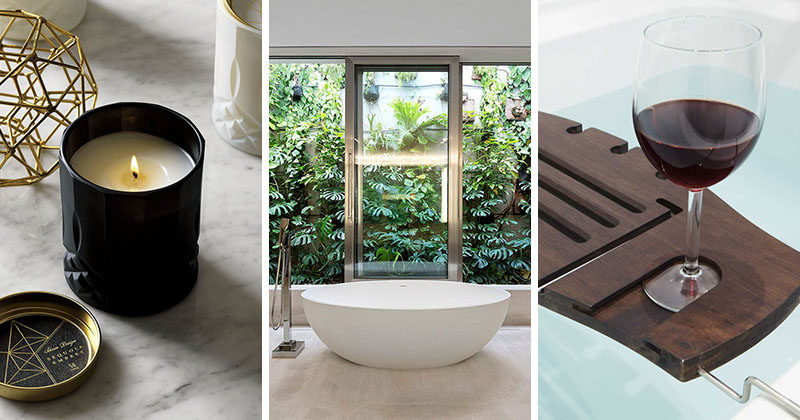 A trip to the spa is one of the best ways to temporarily escape the chaos of everyday life and get a few moments of peace, tranquility, and complete relaxation. But going to the spa doesn't necessarily mean you have to leave home. Here are 7 ways you can create the perfect spa at home.
---
1. Bathtub
The bathtubs in spas range from sunken ones that you step gracefully into, to free standing ones made from lavish stone that perfectly cradle your body as you sink down into them. Get yourself a luxurious bathtub that you'll enjoy spending many hours in.
---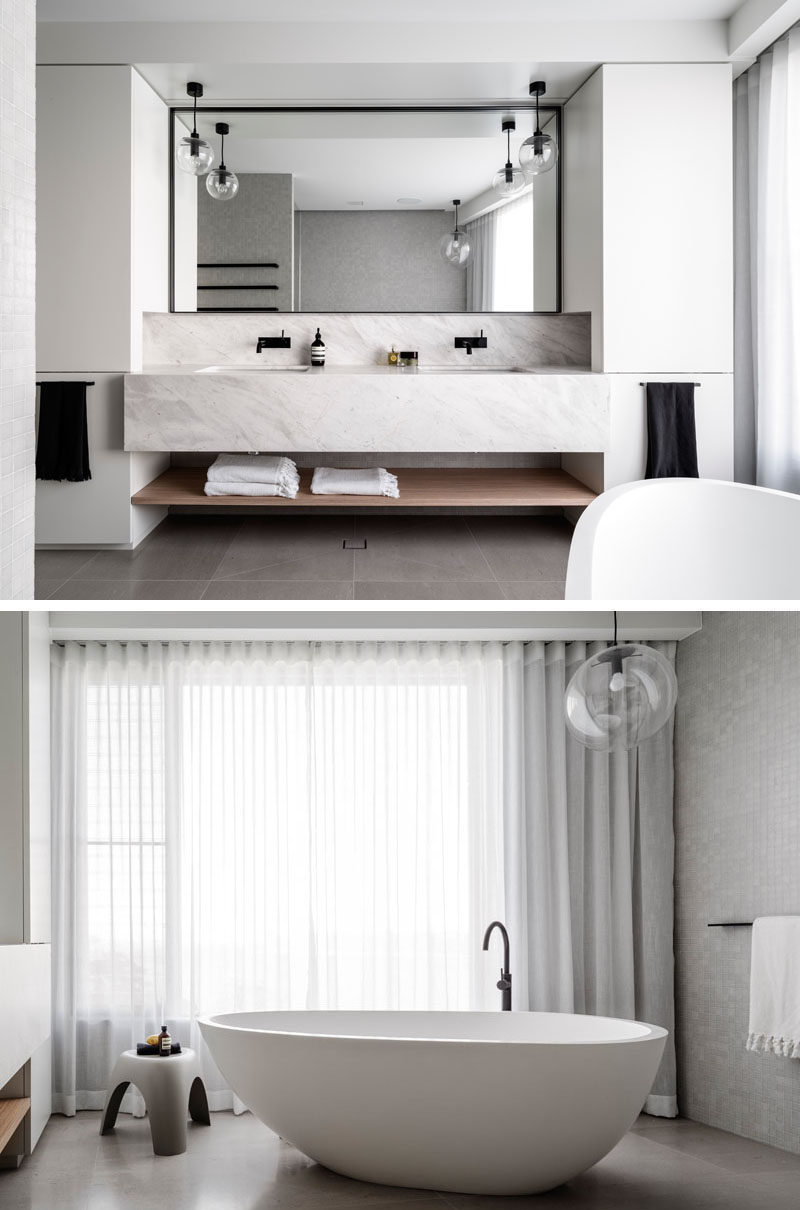 ---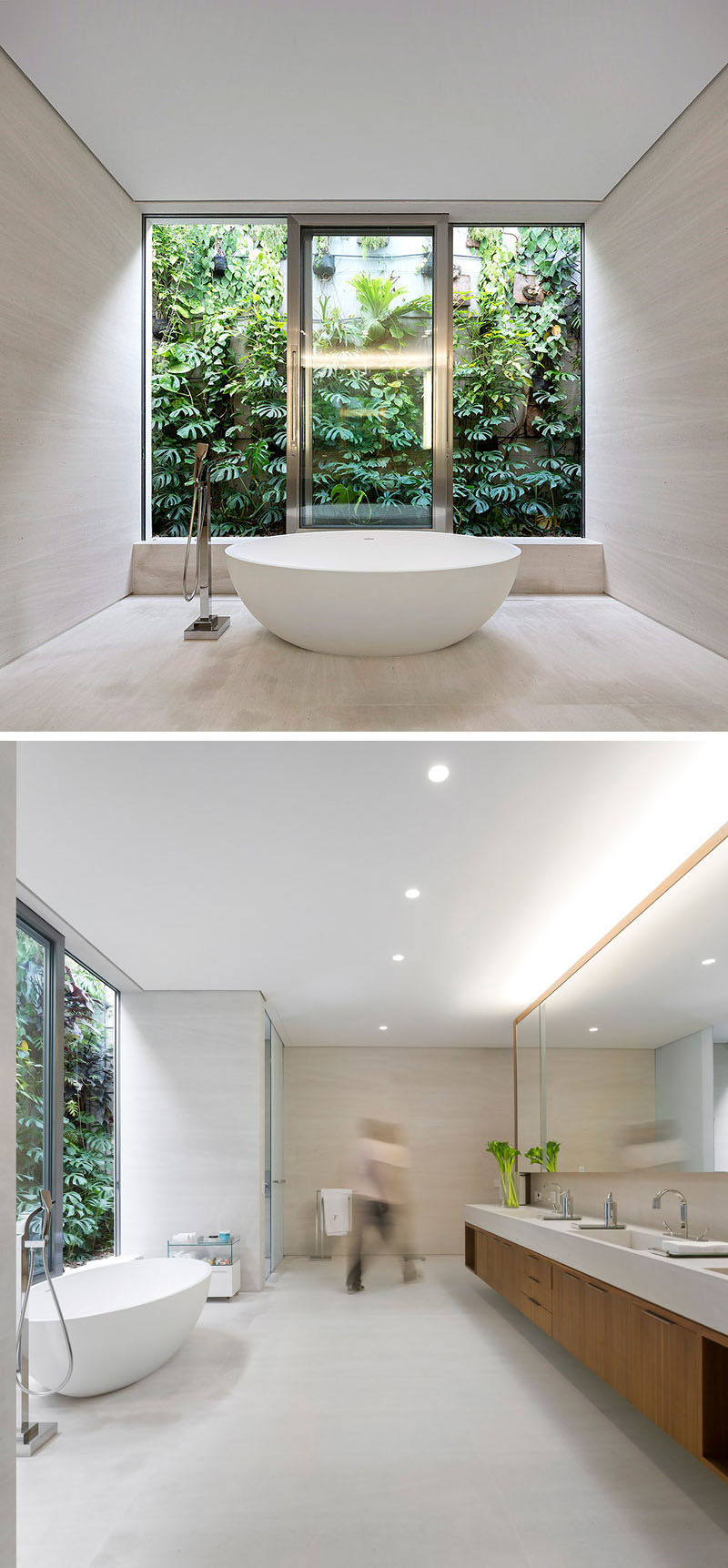 ---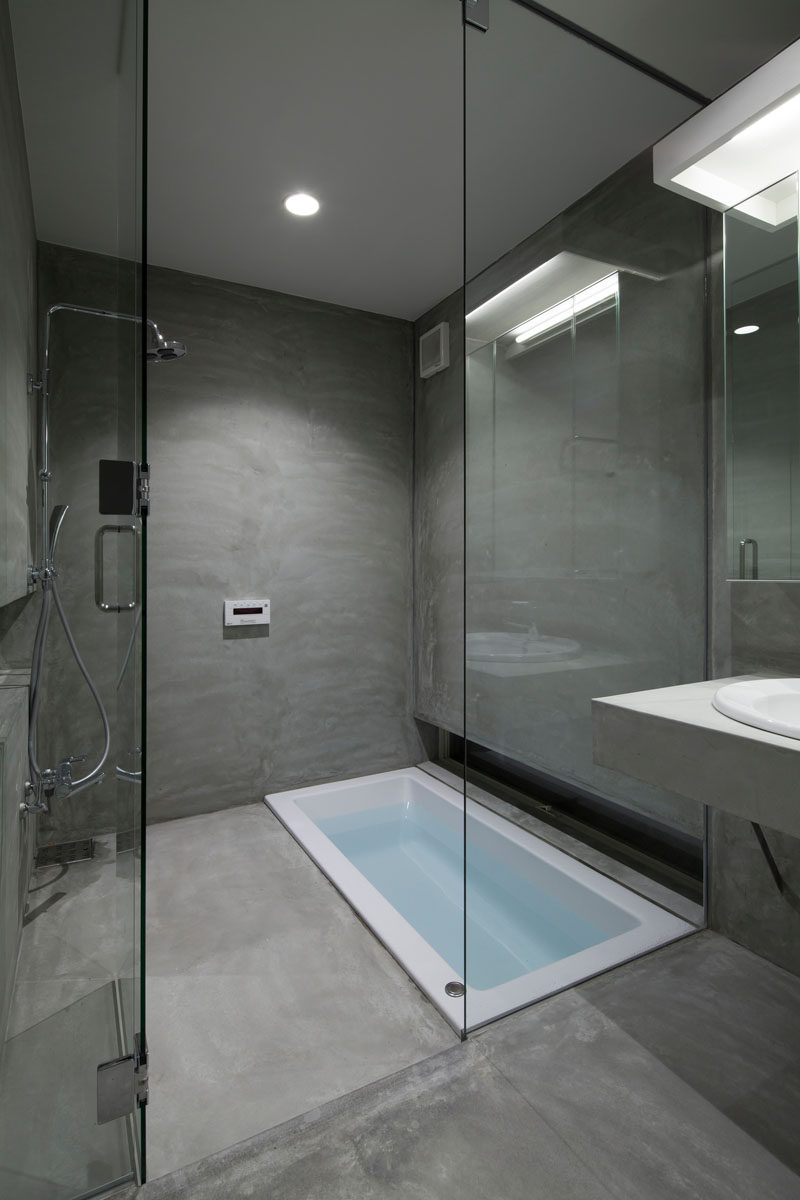 ---
2. Candles
Soft lighting is a key element in a spa atmosphere. Place candles around the tub, on the ledge of the sink, and on any shelves you may have to create just the right amount of light and fill the bathroom with the soft scents of the candles.
---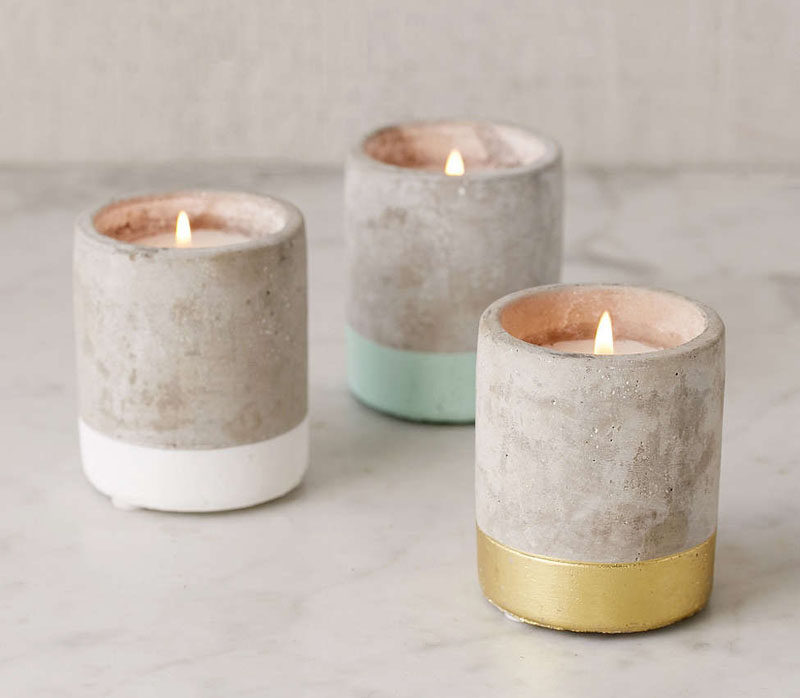 ---
Candle from CB2
---
3. Bath Caddy
A bath caddy with a few cut outs lets you bring all your essentials into the tub with you. One of the most important things to consider when selecting your bath caddy is, does it have a place for a wine glass?
---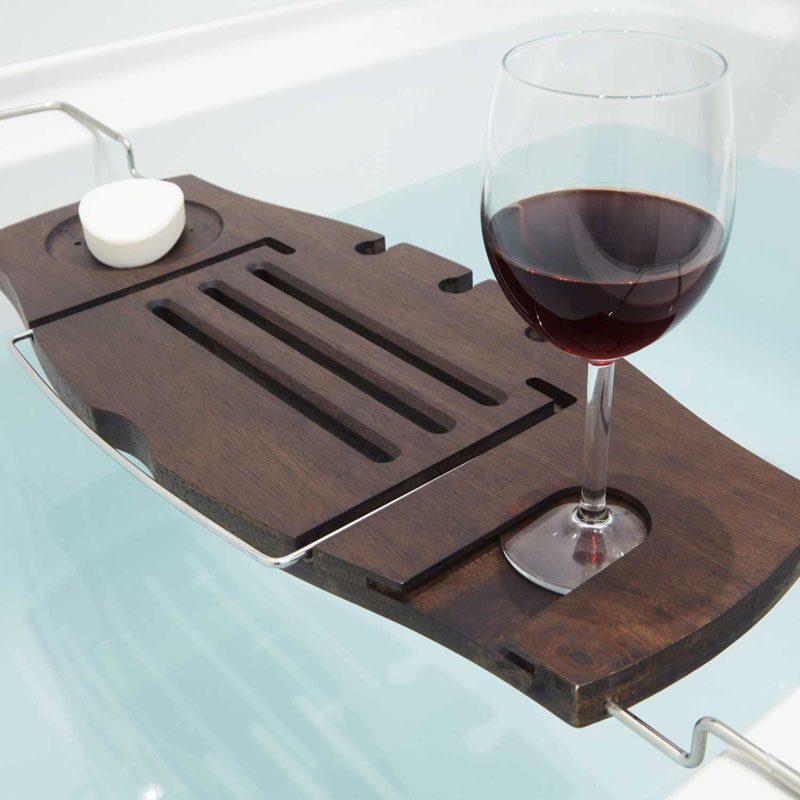 Aquala Tub Caddy designed by Luciano Lorenzatti for Umbra.
---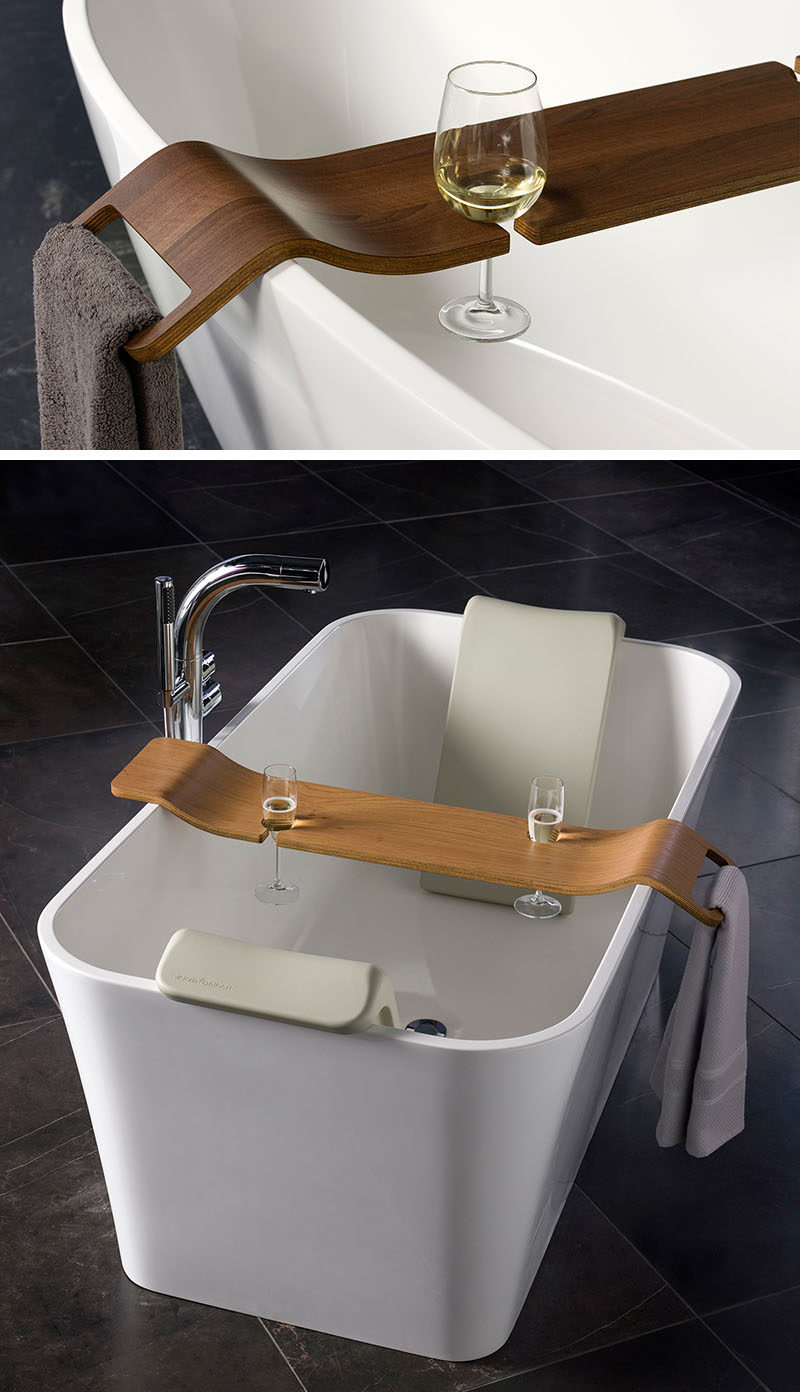 ---
4. Bath Products
Spas always seem to have the most divine scents floating around them. From bubble bath, to bath salts, body scrubs, and body lotions, make sure your spa at home is full of products that smell amazing and help make you feel refreshed and rejuvenated.
---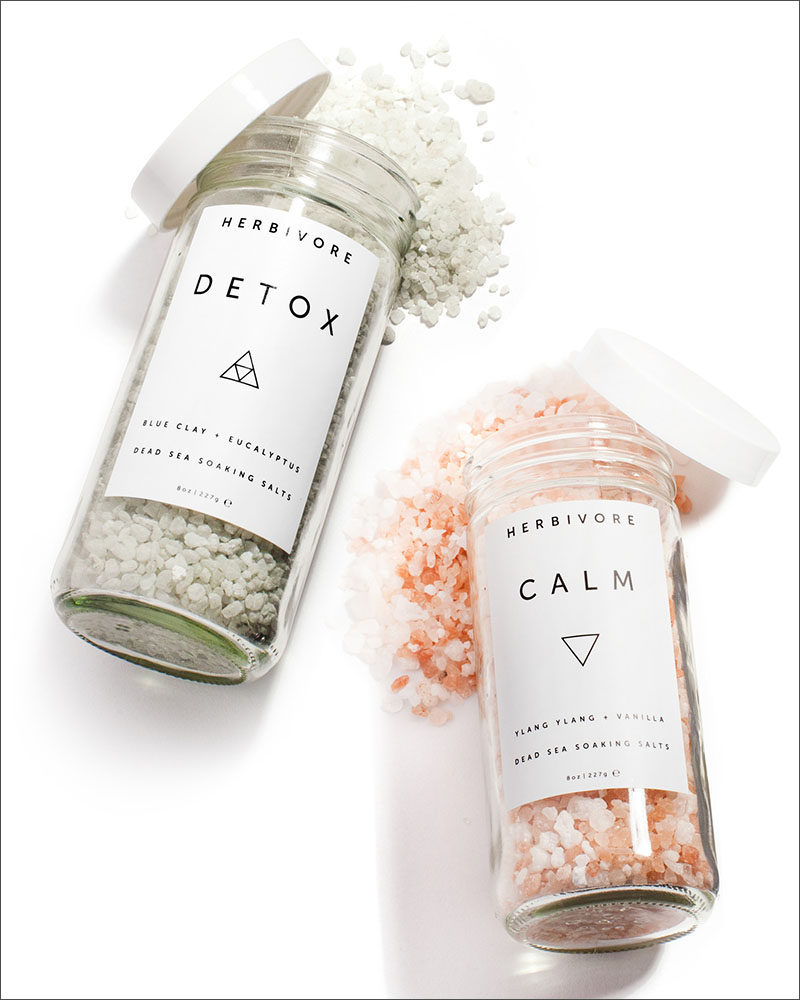 Bath Salts Set from Herbivore
---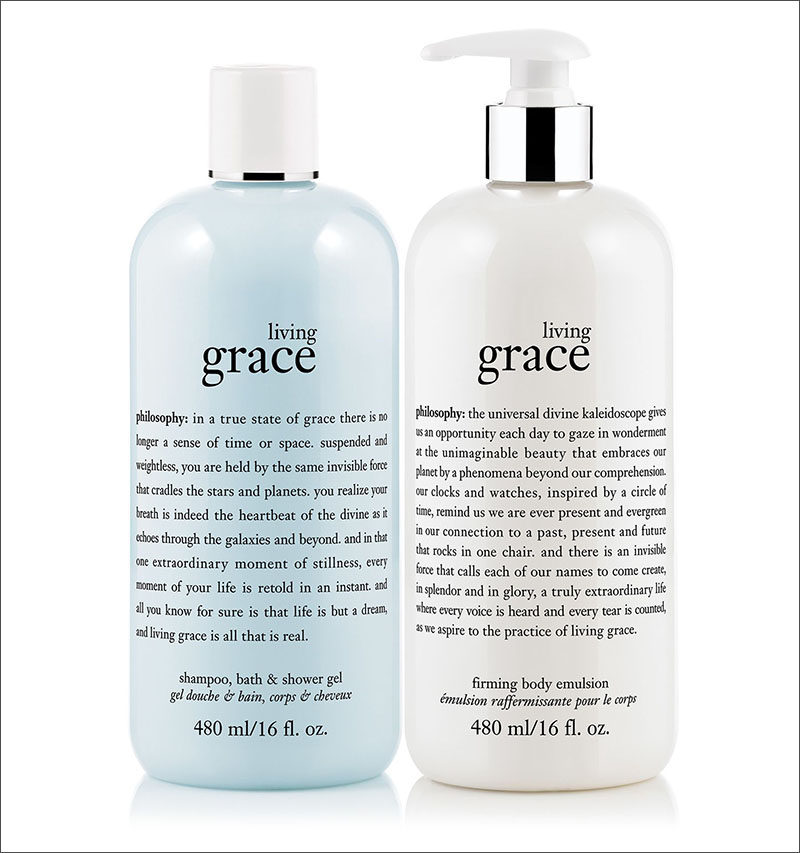 ---
5. Towels, Robes, and Slippers
Once you get out of the shower you'll want to have warm and fluffy things to wrap yourself up in. Lush towels, a cozy robe, and soft slippers are staples in a spa so make sure your spa at home has the same luxurious things awaiting you when you step out of the bath.
---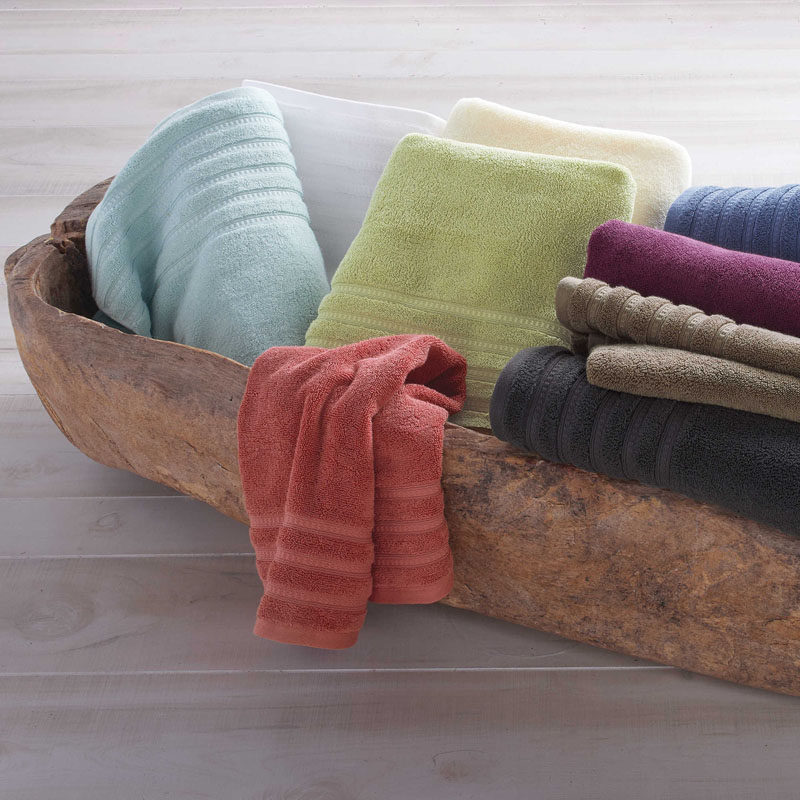 ---
Plush Velour Robe from Natori – available through Nordstrom. Slippers from Urban Outfitters
---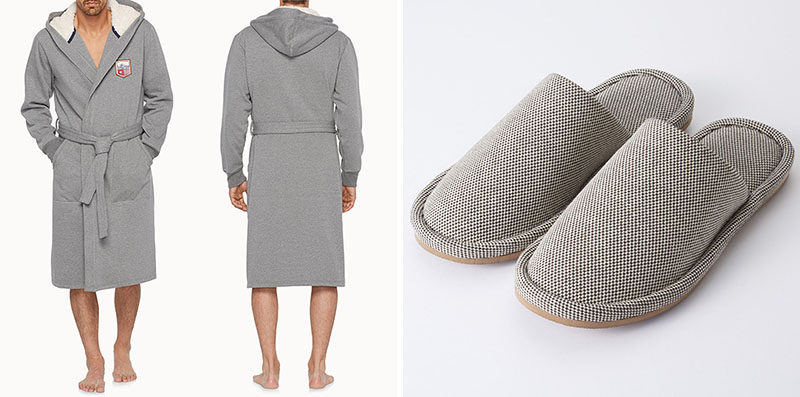 Après-ski sweatshirt robe from Simons. Reused Cotton Blended Cushion slippers by MUJI
---
6. Bath Mats
Bath mats can make all the difference when it comes to creating an at-home spa. Natural materials help warm up the bathroom and create a spa-like atmosphere while plush materials make getting out of the bath just as comfortable as getting in.
---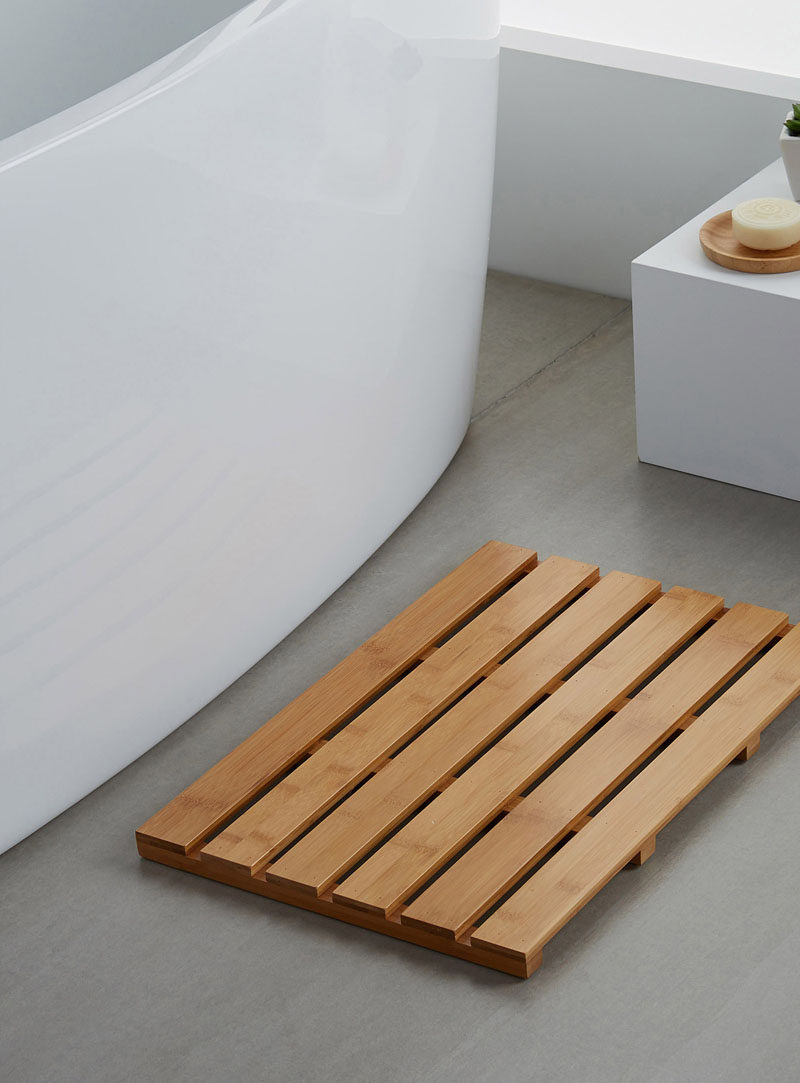 Bamboo slat bath mat from Simons
---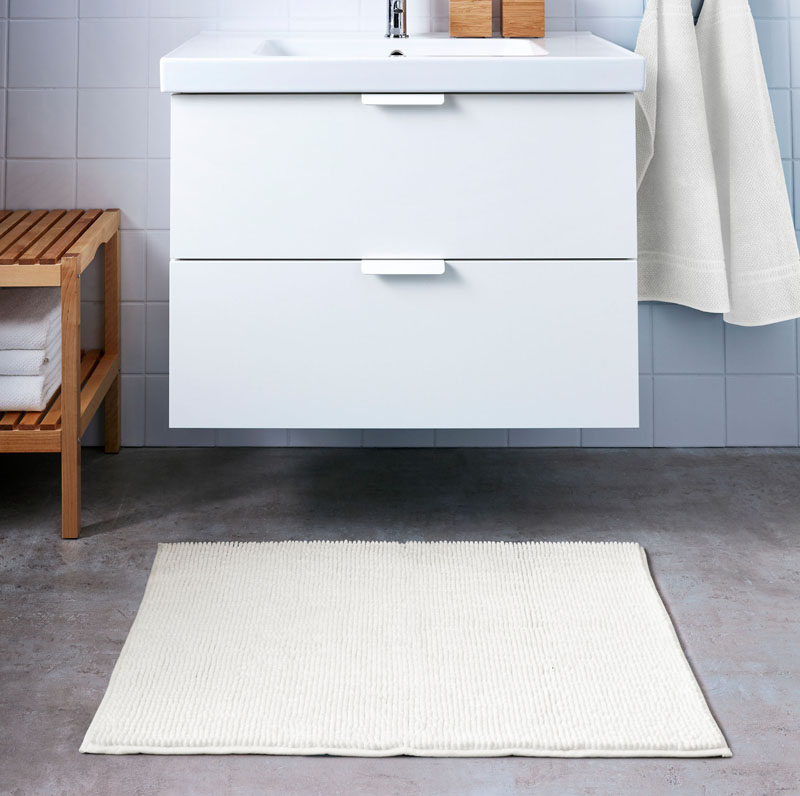 Toftbo from Ikea
---
7. Plants
Plants are a great way to add a spa-like feel to your bathroom because not only do they look beautiful, they're good for your health. They purify the air, add extra oxygen to your space, and when the steam from a bath or shower hits them they release their scent creating a subtle yet powerful combination of smells with various health benefits.
---