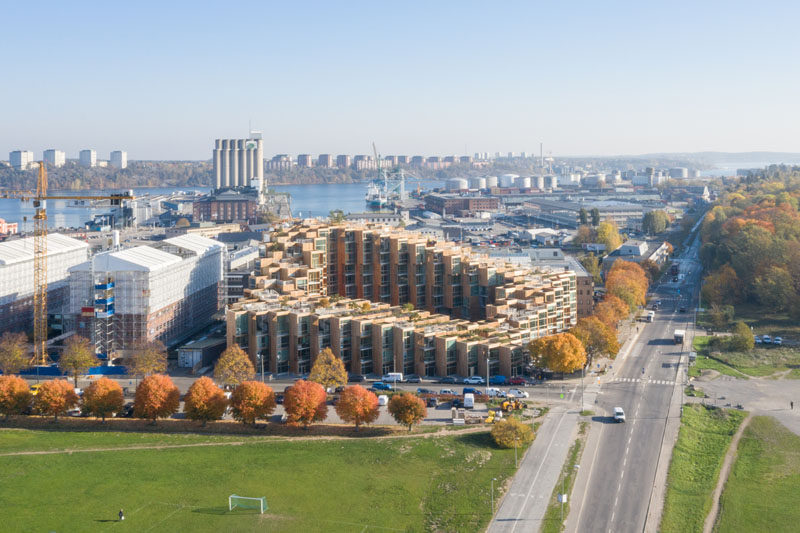 Bjarke Ingels' architecture firm BIG, have recently completed '79&Park', a residential building in Stockholm, Sweden, that sits on the edge of Gärdet, a national park.
In direct response to its location, the northwest and southeast corners of the complex take the heights of their immediate neighbors; while the northeast corner, farthest from the park and nominally with the worst view, is pulled upwards to give those homes the most spectacular views of the park and port.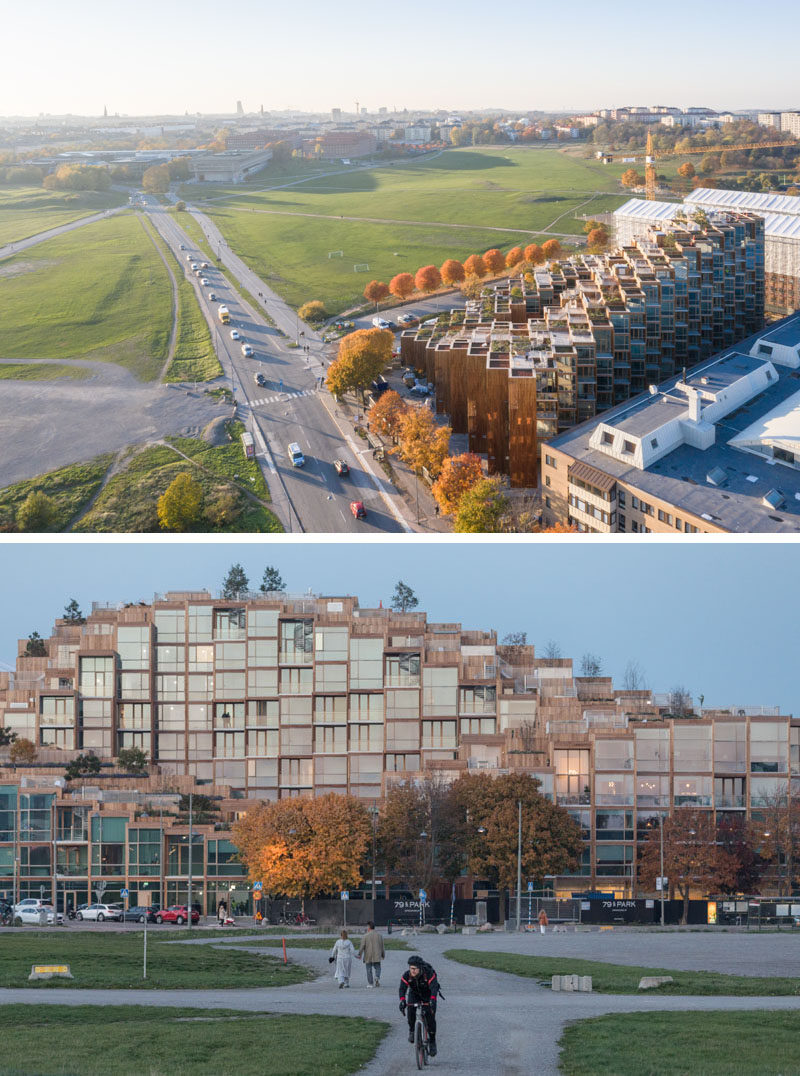 ---
The edge of the building closest to the street, has been pushed down, creating a softer and more welcoming edge for those walking past.
---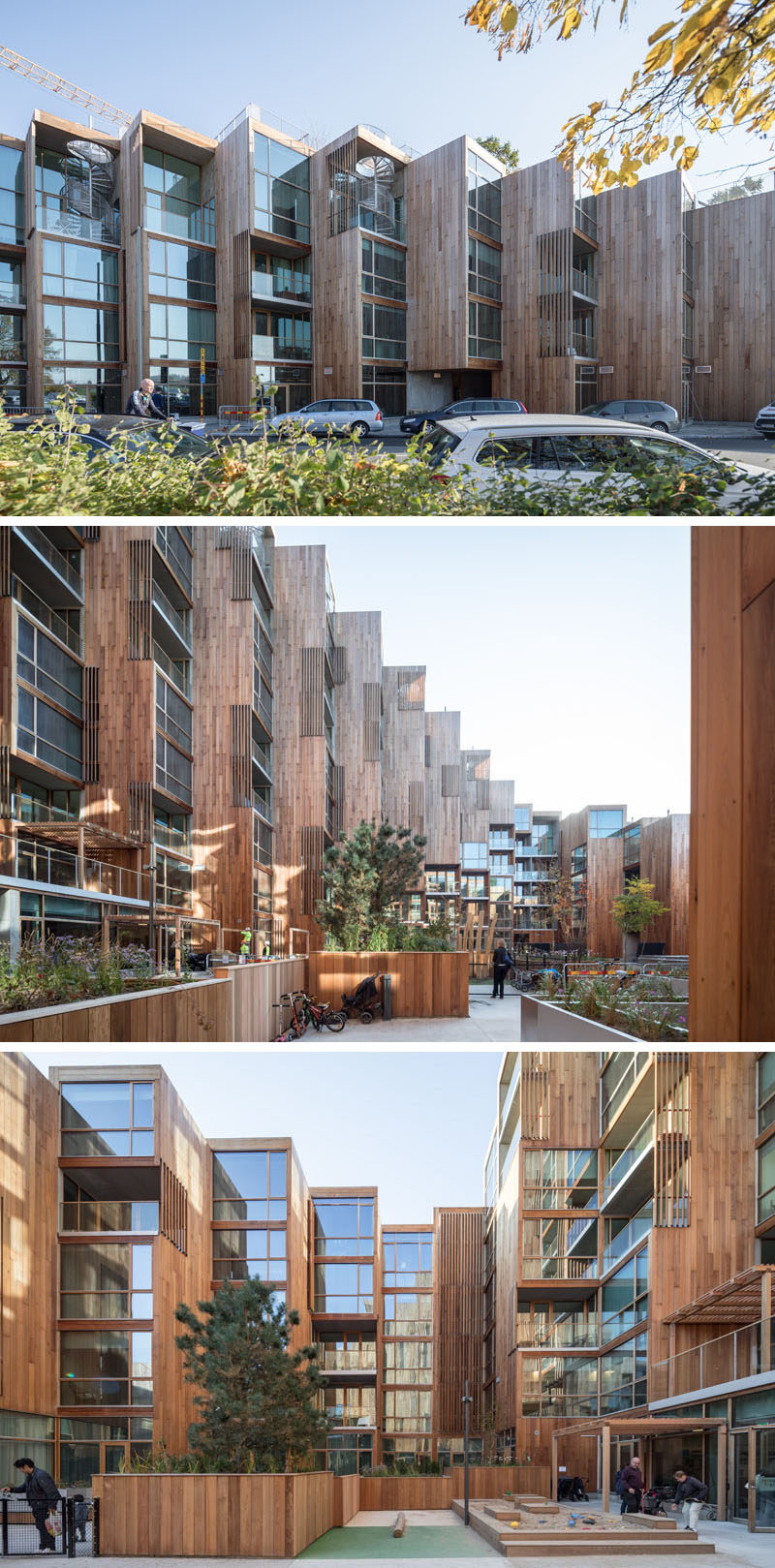 ---
Due to the terraced design of the building, the architects created green roofs and patios, that give upper residences a nice natural view that complements the parkland.
---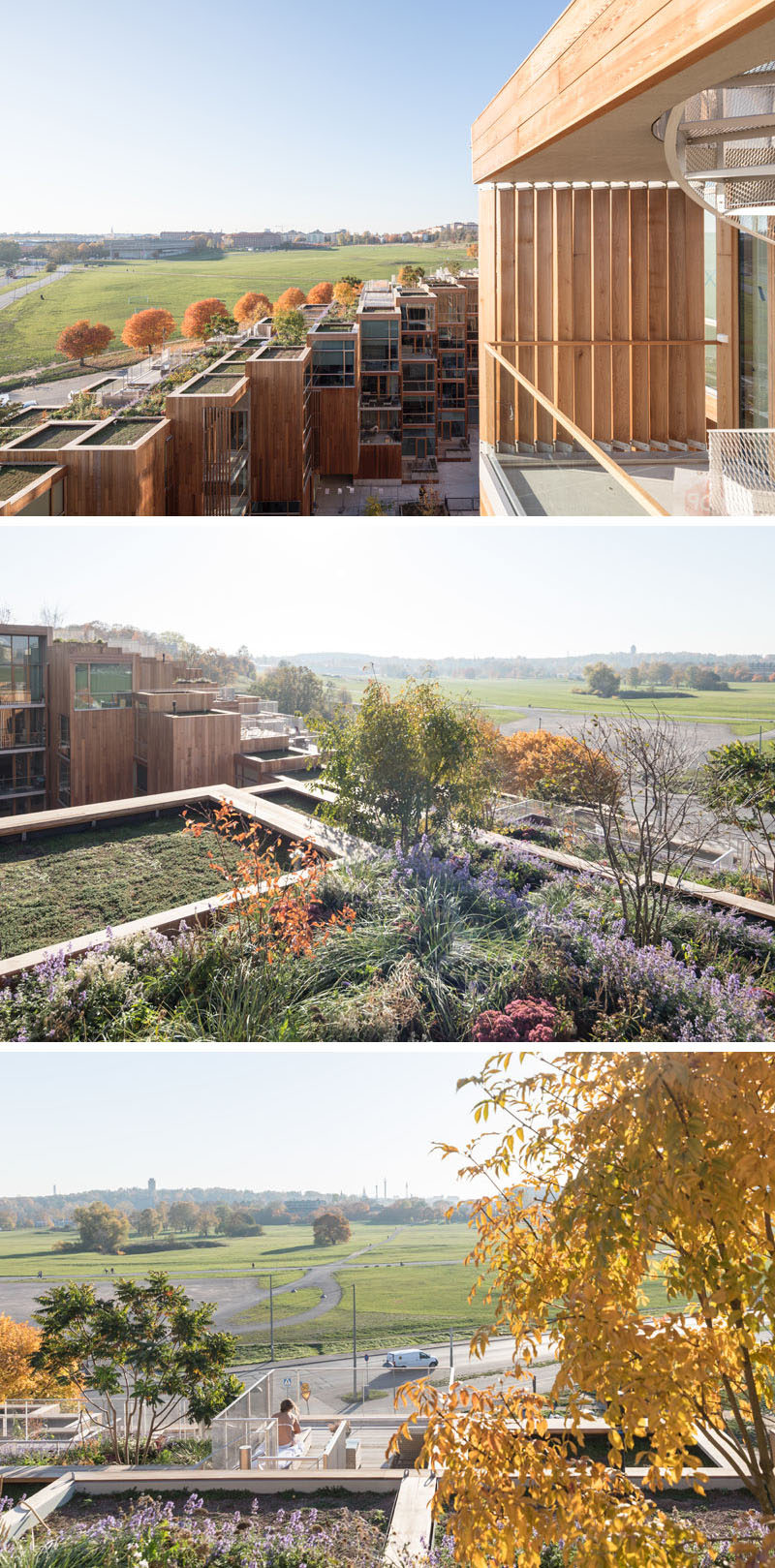 Partners-in-Charge: Bjarke Ingels, Jakob Lange, Finn Nørkjær | Project Manager: Per Bo Madsen | Project Leader: Cat Huang | Project Architects: Høgni Laksáfoss, Enea Michelesio | Constructing Architects: Jakob Andreassen, Tobias Hjortdal, Henrik Kania | Team: Agata Wozniczka, Agne Tamasauskaite, Alberto Herzog, Borko Nikolic, Christin Svensson, Claudio Moretti, Dominic Black, Eva Seo-Andersen, Frederik Wegener, Gabrielle Nadeau, Jacob Lykkefold Aaen, Jaime Peiro Suso, Jan Magasanik, Jesper Boye Andersen, Jonas Aarsø Larsen, Julian Andres Ocampo Salazar, Karl Johan Nyqvist, Karol Bogdan Borkowski, Katarina Mácková, Katrine Juul, Kristoffer Negendahl, Lucian Racovitan, Maria Teresa Fernandez Rojo, Max Gabriel Pinto, Min Ter Lim, Narisara Ladawal Schröder, Romea Muryn, Ryohei Koike, Sergiu Calacean, Song He, Taylor McNally-Anderson, Terrence Chew, Thomas Sebastian Krall, Tiago Sá, Tobias Vallø Sørensen, Tore Banke | Client: Oscar Properties | Collaborators: Acad International, Andersson Jönsson Landskapsarkitekter, BIG IDEAS, De Brand Sverige, Dry-IT, HJR Projekt-El, Konkret, Metator, Projit, Tengbom, HB Trapper
---