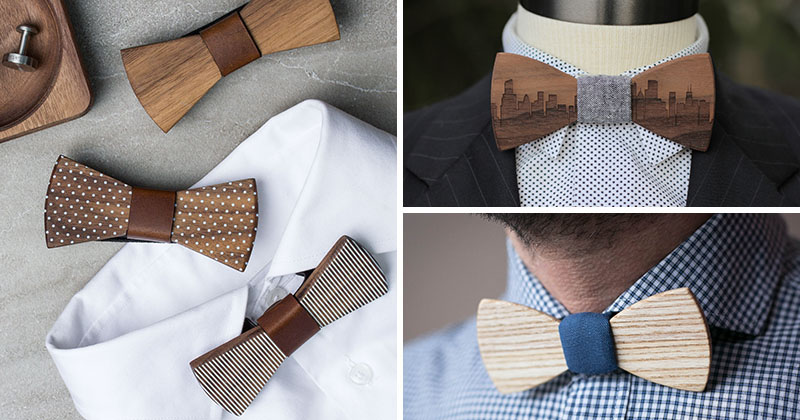 Wood bow ties offer a fun alternative to the traditional fabric ties and are an eco-friendly way to dress up an outfit. Today we're sharing 8 stylish wood bow ties that add a playful touch to a formal outfit without compromising on sophistication.
---
1. These wood bow ties feature city skylines engraved along the bottom, and have grey denim center pieces to give them a casual, timeless look.
---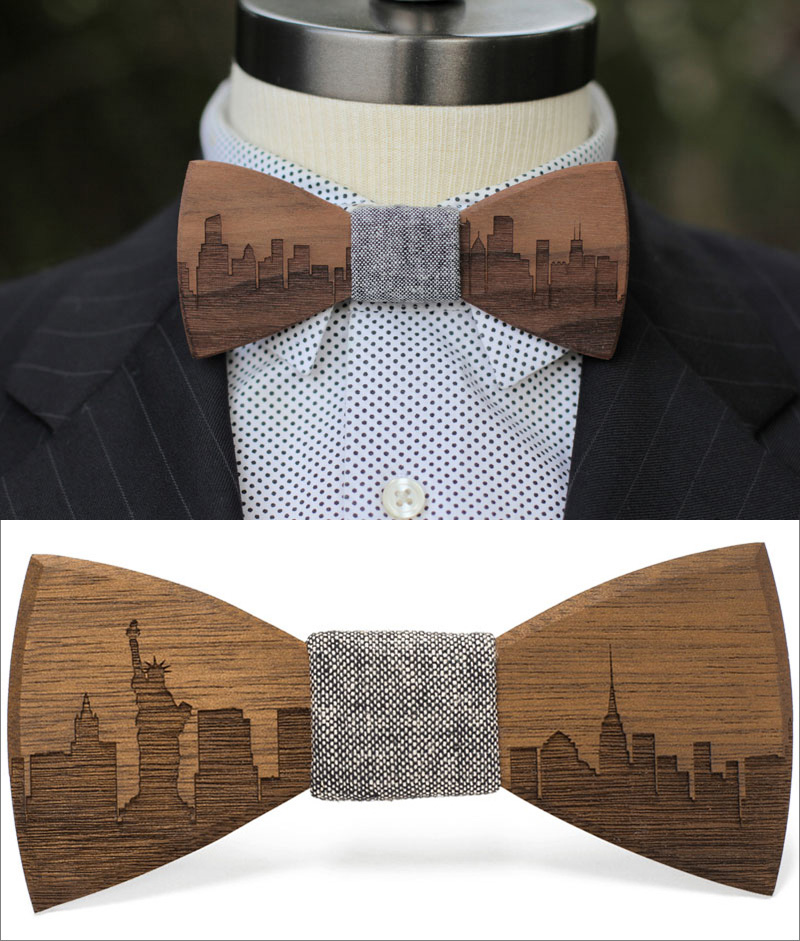 ---
2. The various patterns burnt into the surface of these wood bow ties give them a unique look while remaining simple and contemporary.
---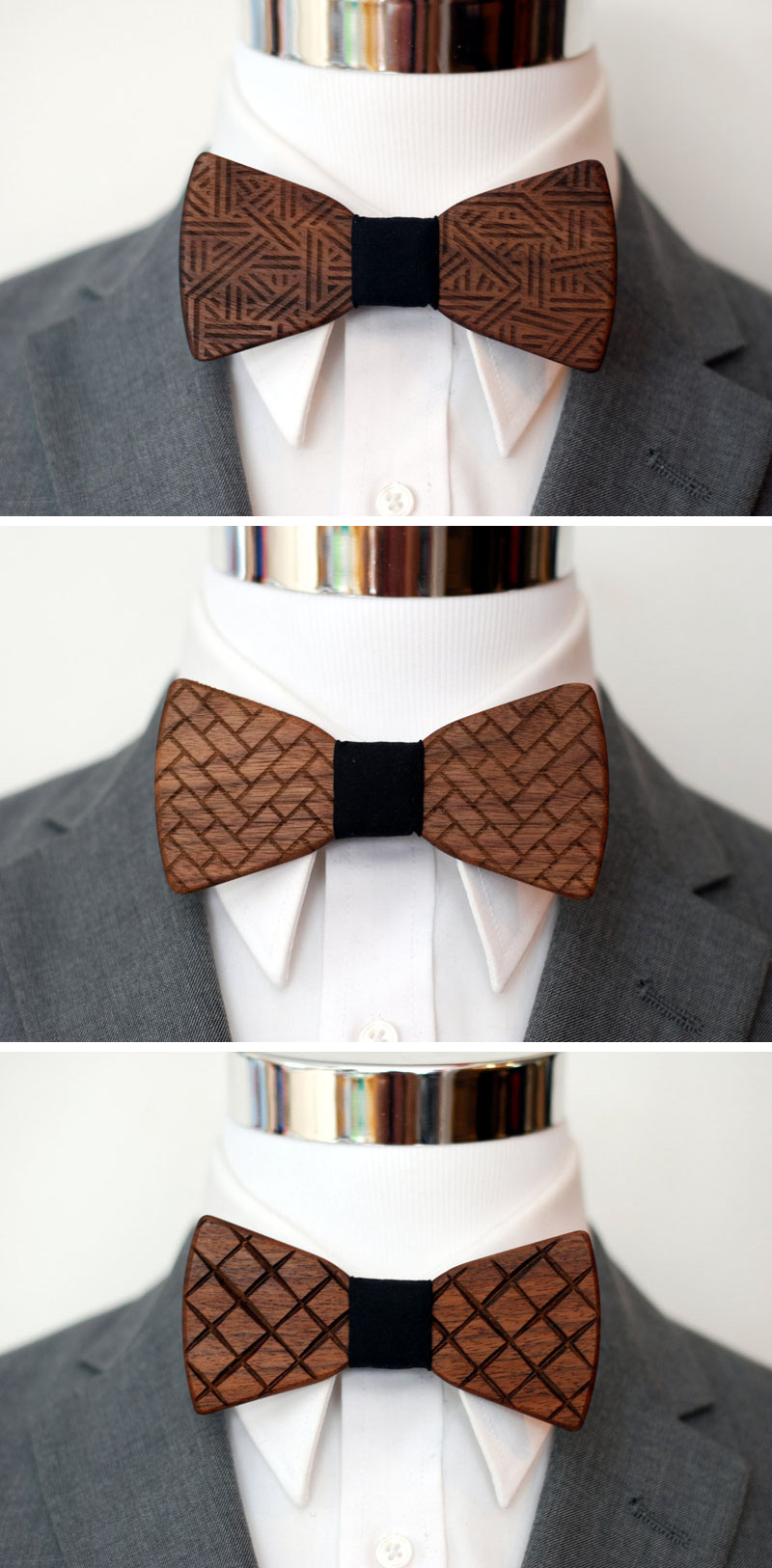 ---
3. These simple wood bow ties add texture and sophistication to a formal outfit but are casual enough that they could also be worn for fun.
---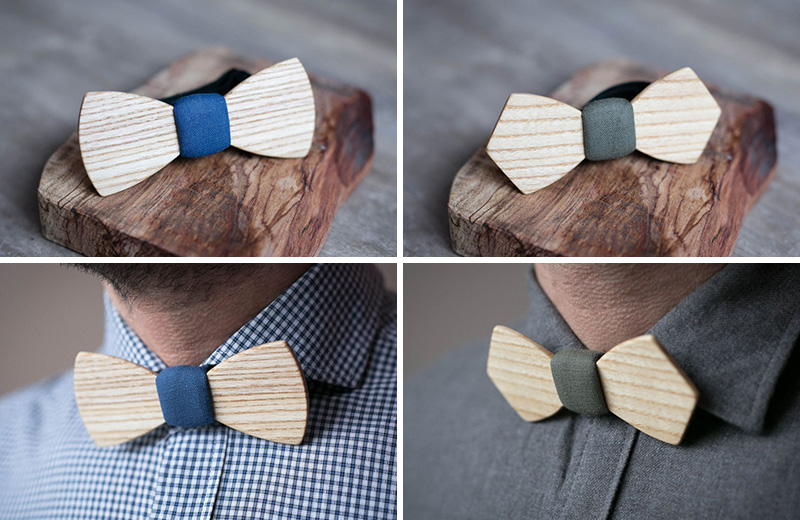 ---
4. These angular wood bow ties feature warm leather center pieces which add a little bit of color to the simple design, making them more unique.
---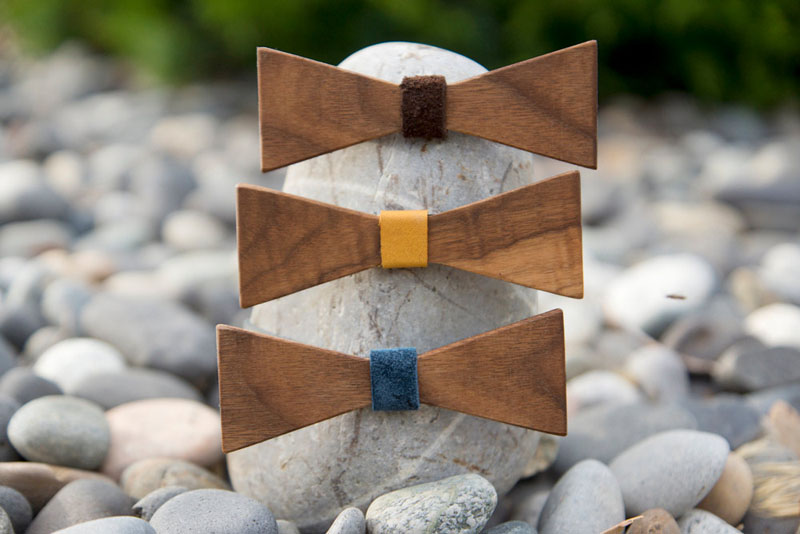 ---
5. This wood bow tie has a dark grey finish, giving it an almost black look, it still allows the wood grain texture to come through.
---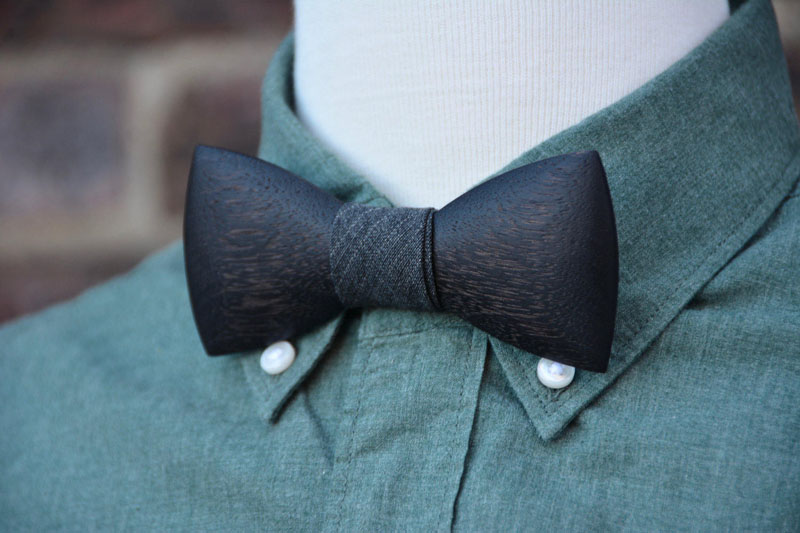 ---
6. Thin, but sturdy strips of wood have been artistically shaped to form a bow tie that features a fabric centrepiece that attaches to an adjustable neck strap.
---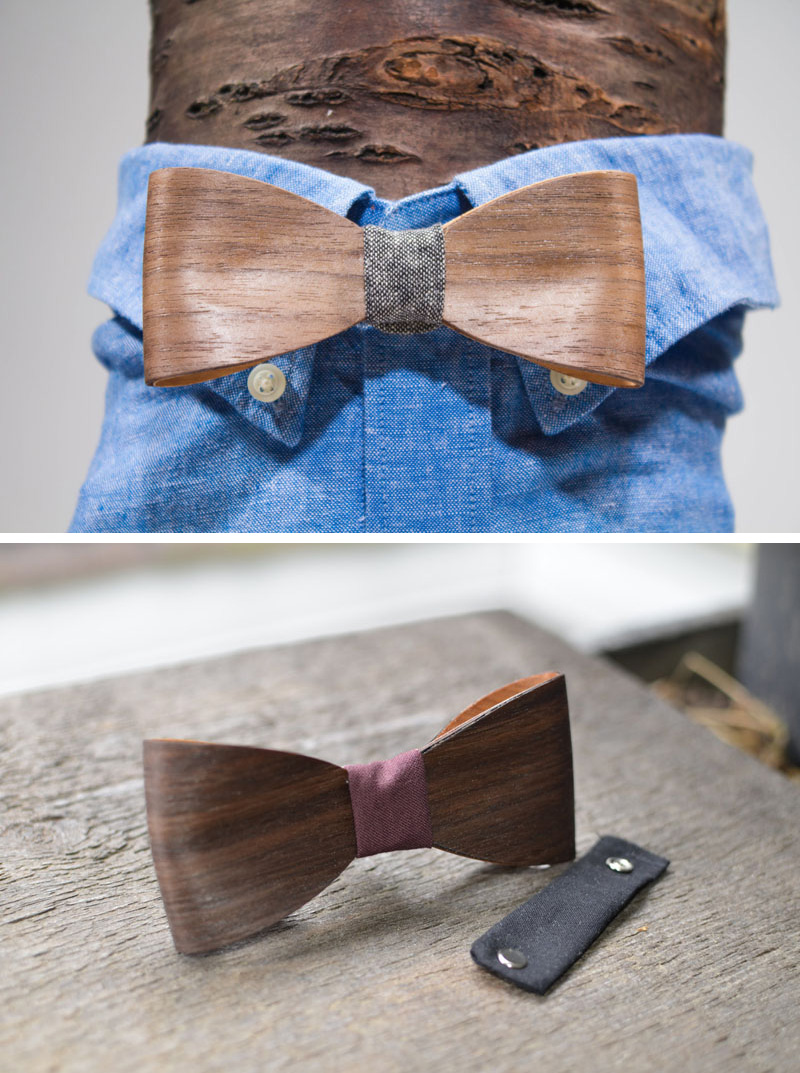 Wood Bow Tie with Leather Neck Piece from Kerf
---
7. Thick pieces of wood with leather center pieces and simple stripes or polka dots, make these bow ties a fun alternative to the traditional kind often worn to formal events.
---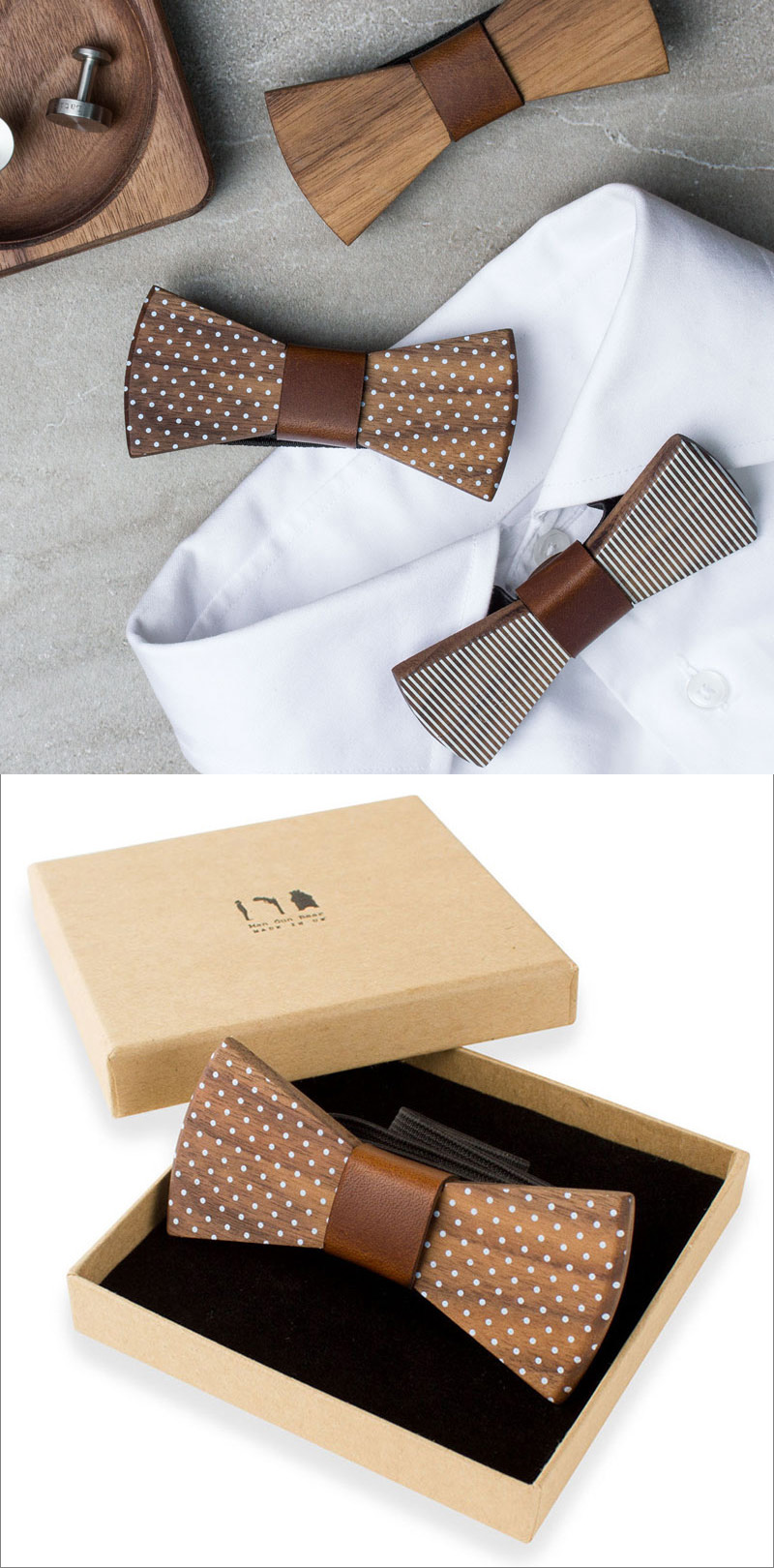 Personalised Wood Bow Tie from Man Gun Bear
---
8. The contrast between the dark wood and the white string wrapped around the center gives this wood bow tie a contemporary look that's neutral enough to be worn with any outfit.
---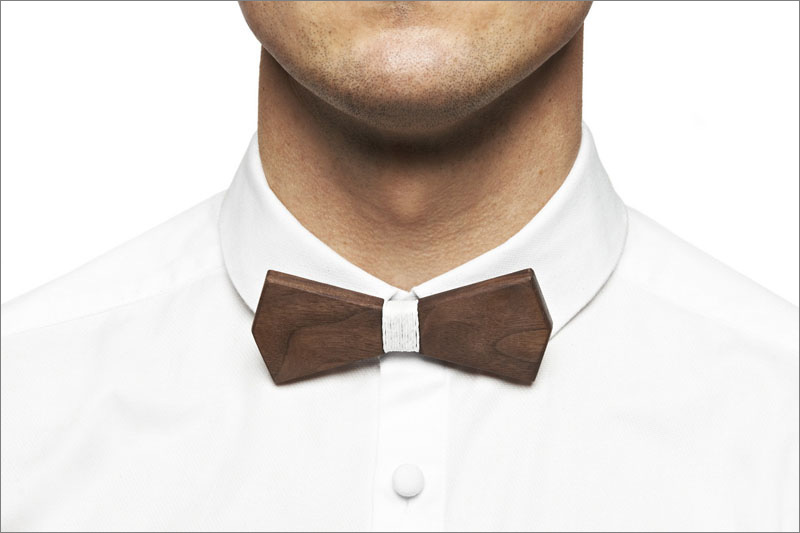 Arrow Dark Bow Tie from BO by Mansouri
---