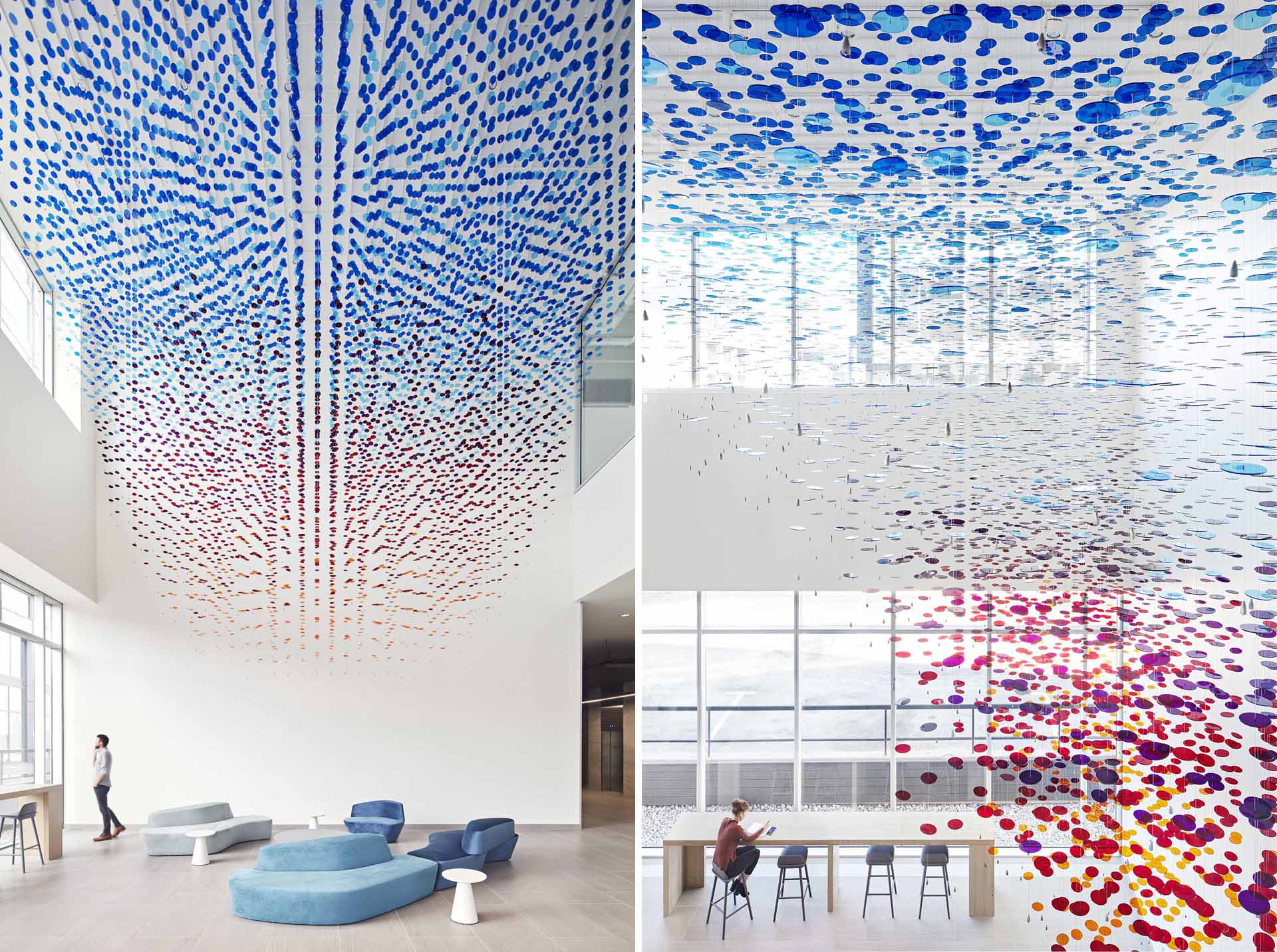 Canadian-based Dubbeldam Architecture + Design has shared photos of Binary Spectrum, a site-specific art installation they created for a lobby atrium inside a building in Kitchener, Ontario, Canada.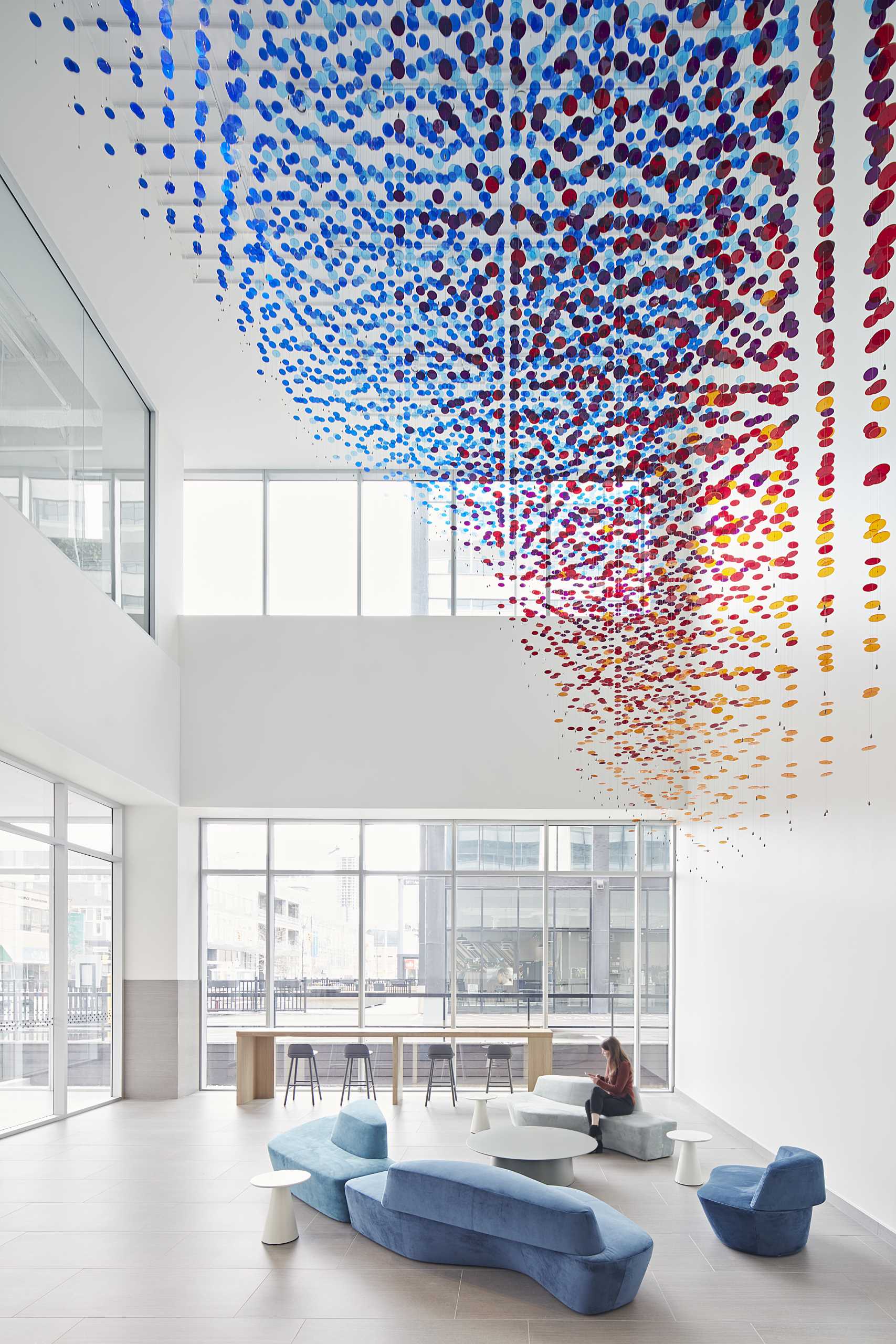 Comprised of 8,000 translucent discs, Binary Spectrum is a poetic expression of Kitchener's remarkable industrial shift, from manufacturing to a leader in the digital economy.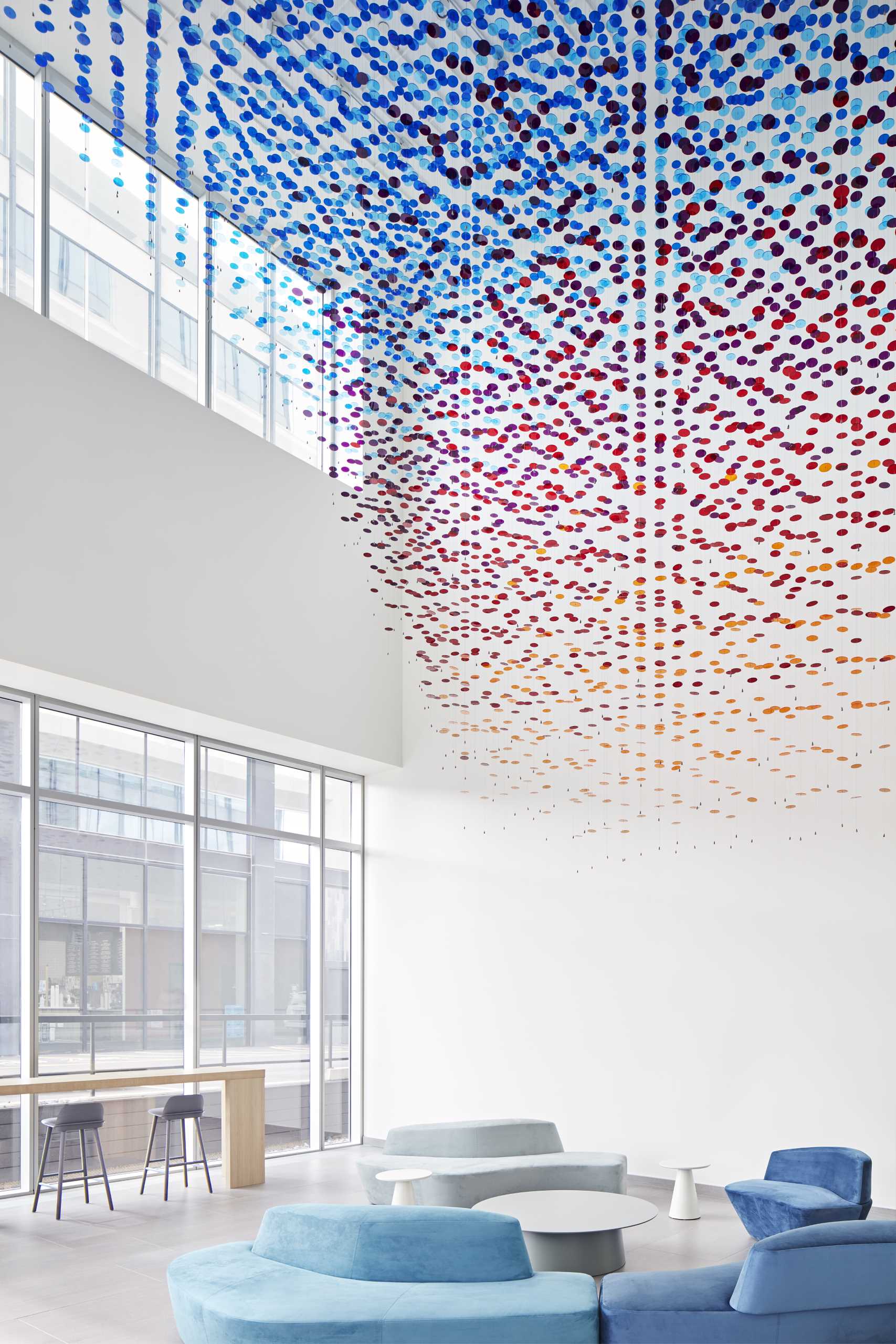 Rising three stories, it is constructed from 8,000 colored discs of varying diameters suspended from 650 wire cables.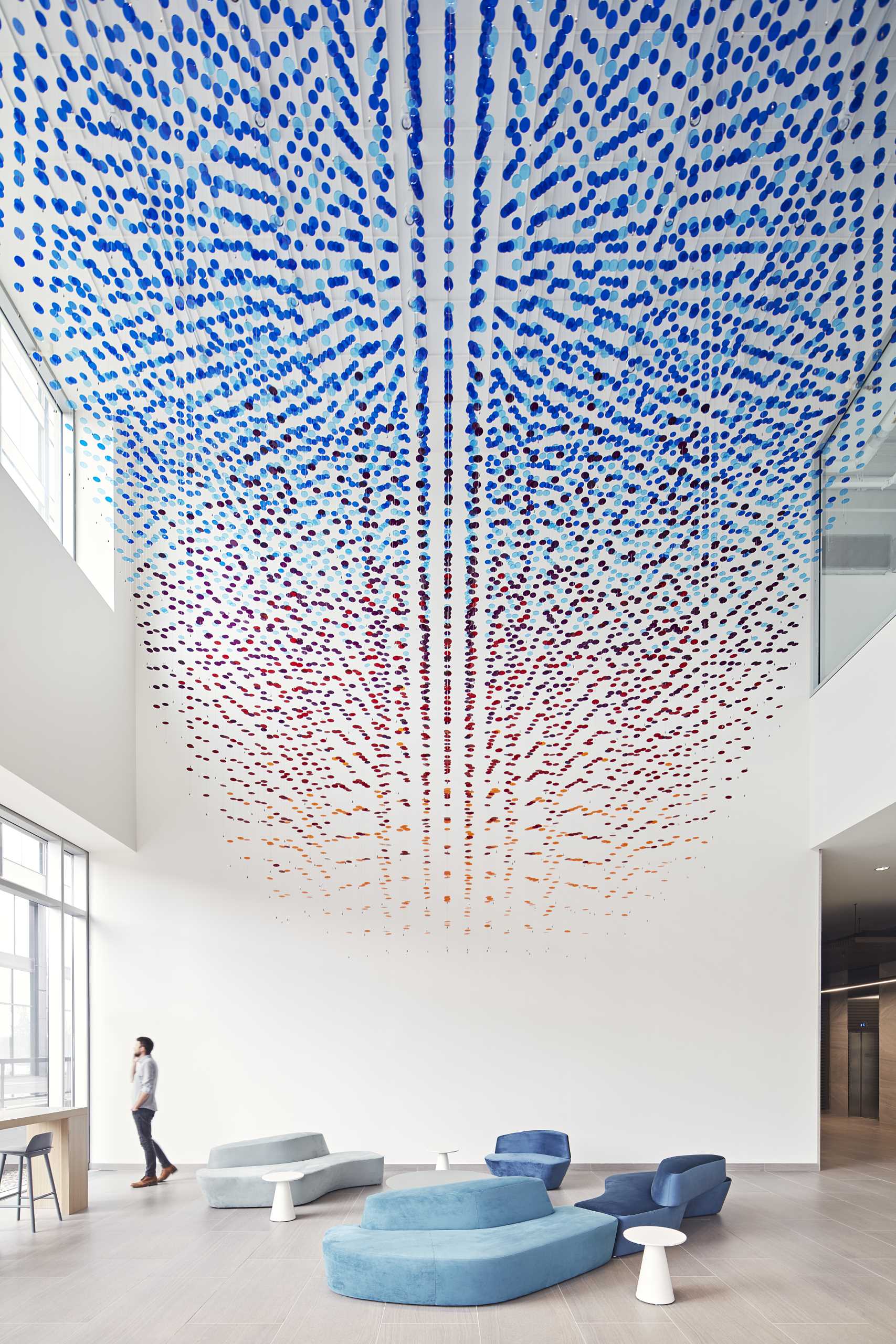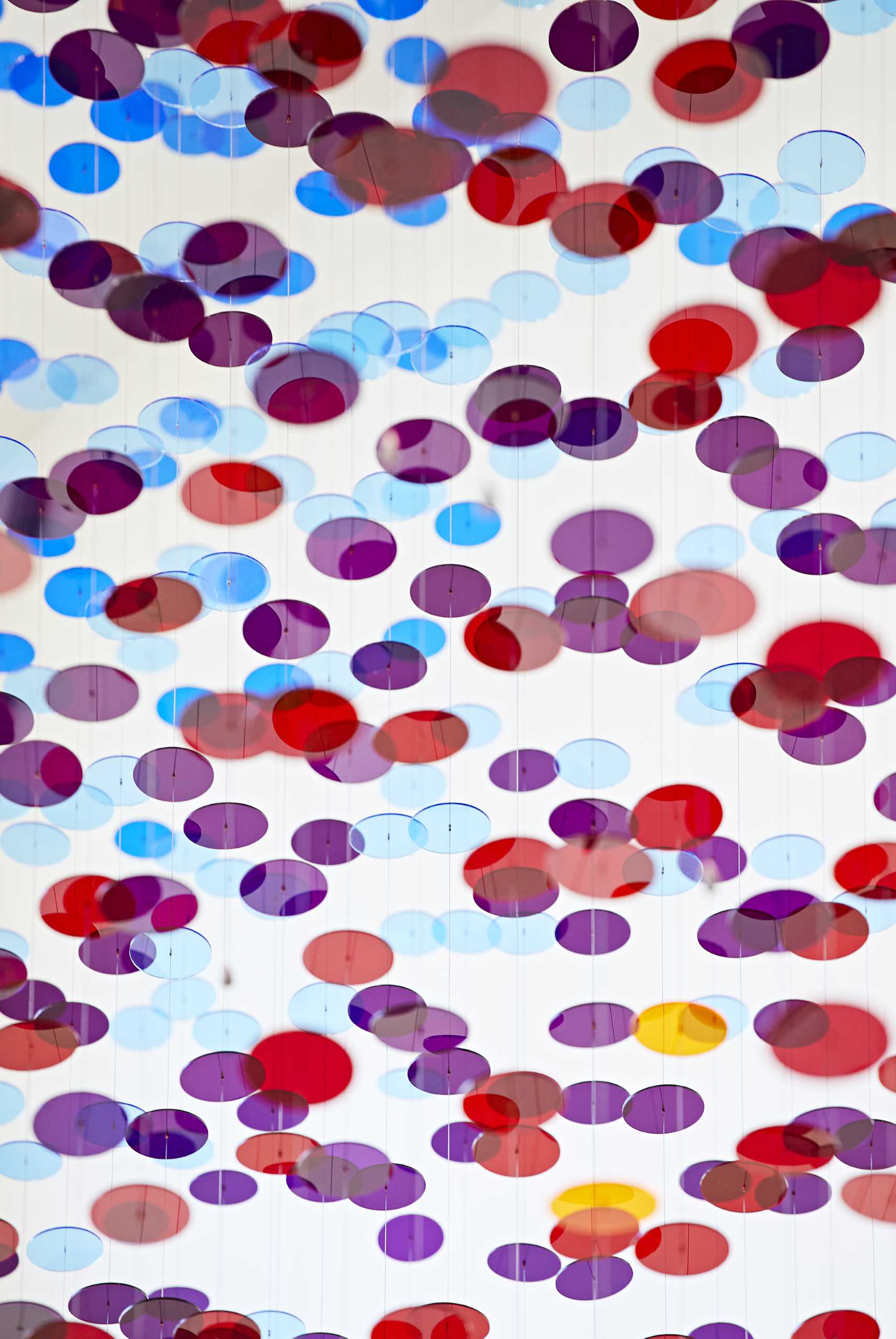 As people move in and around the space on two levels, the vertical cables softly sway, bringing the sculpture to life and reflecting the buzzing energy of the building's inhabitants.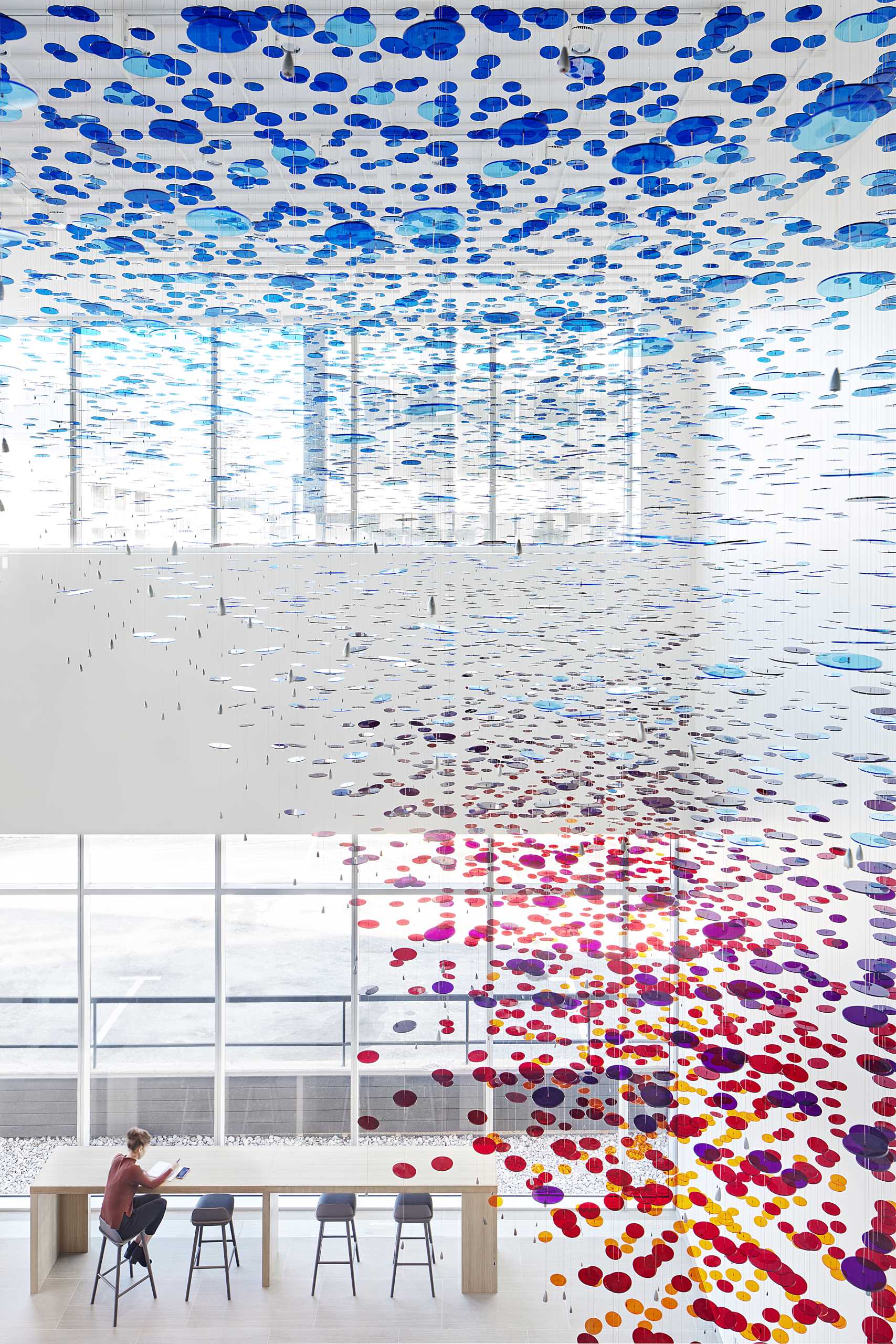 Various patterns can be viewed from different perspectives and provide a new sensory experience with each angle – whether seen from the exterior, from below, or adjacent to the upper floor, visitors can engage with the installation in unique ways.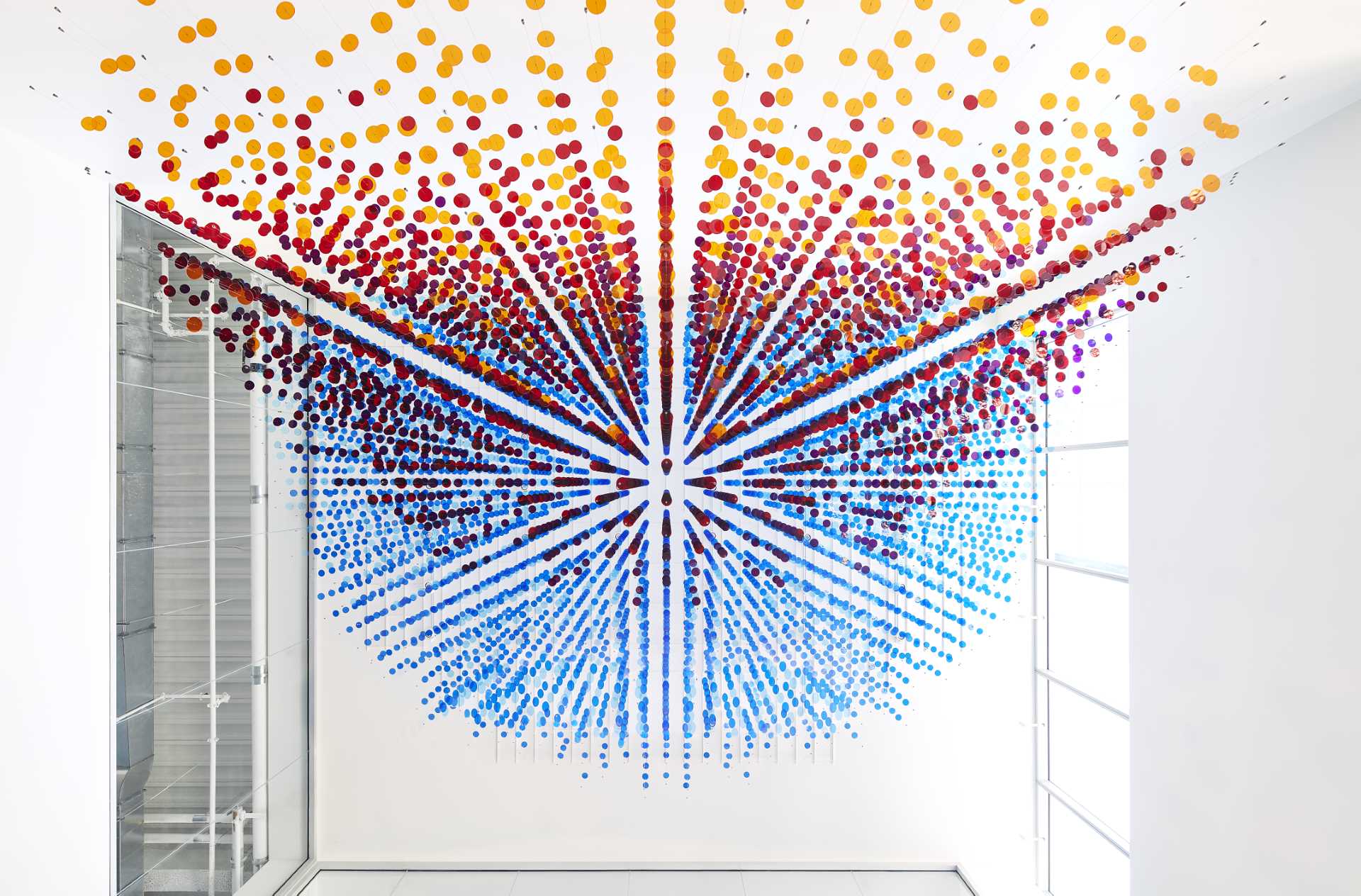 The contrast created by two ends of the color spectrum is softened through the gradient between them: warm reds and cool blues merge and resonate with the lobby furniture, specifically sourced to coordinate with the installation's bluish tones.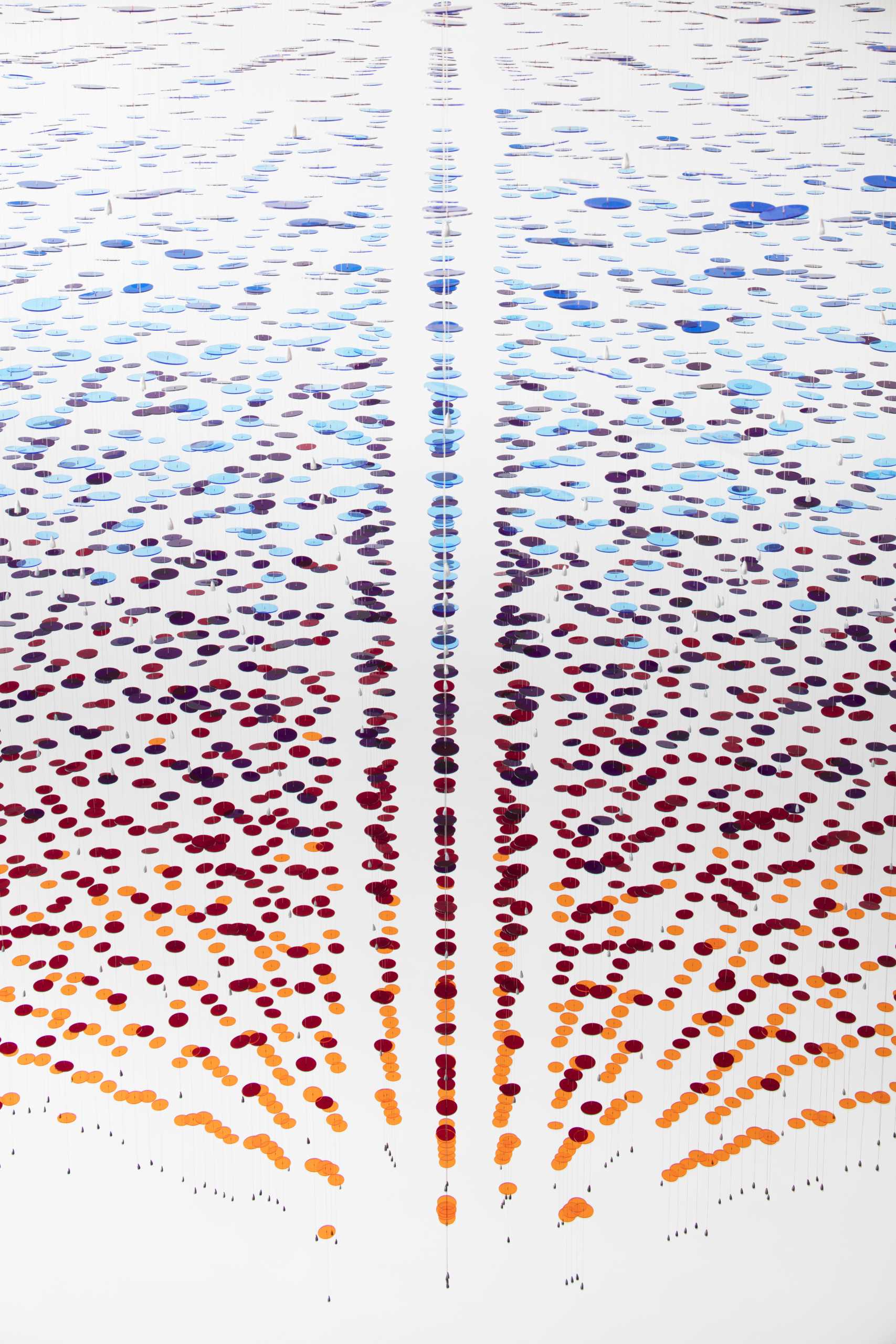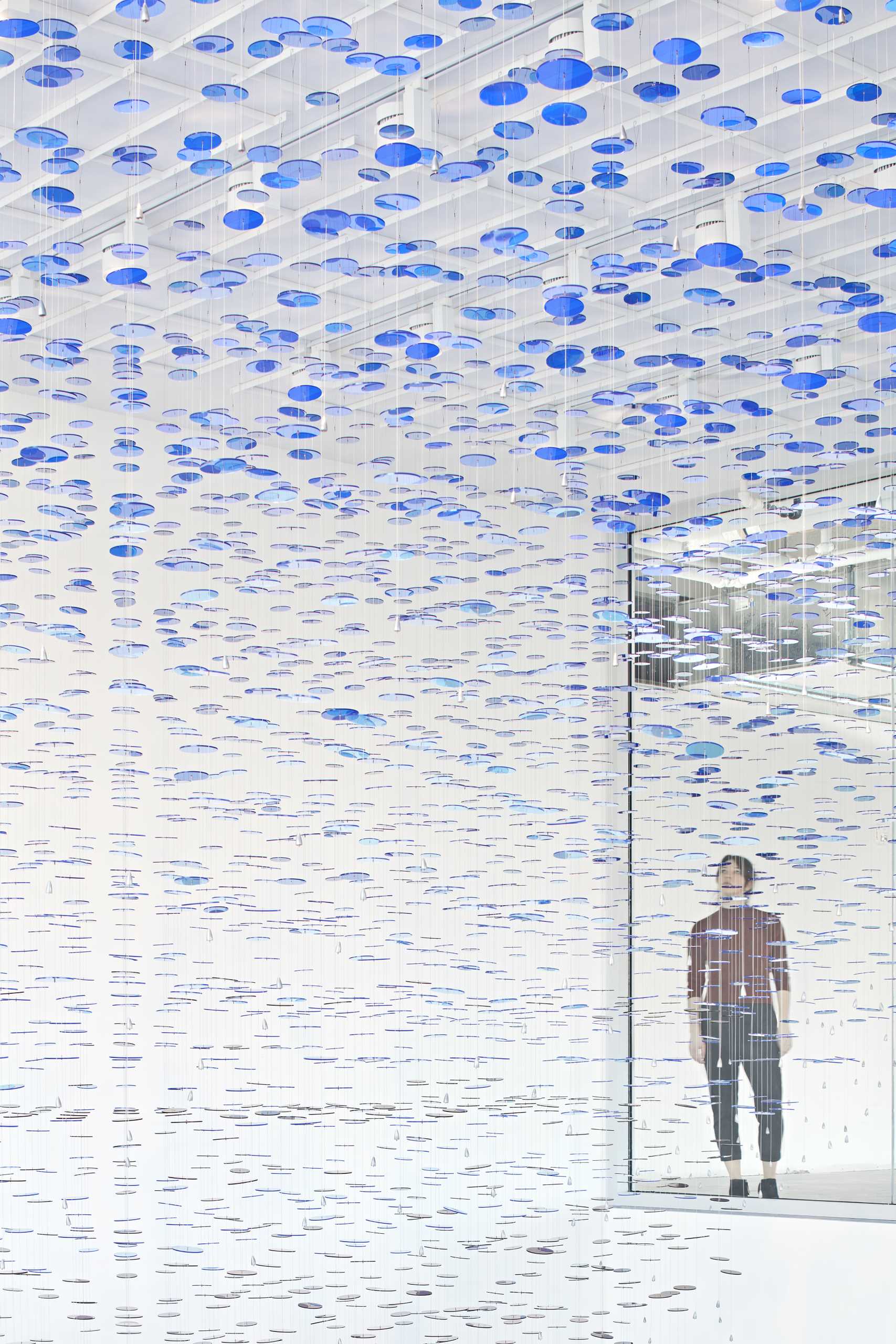 Tiny teardrop-shaped plumb bobs anchor the seemingly floating discs, their weight creating layers of overlapping straight lines.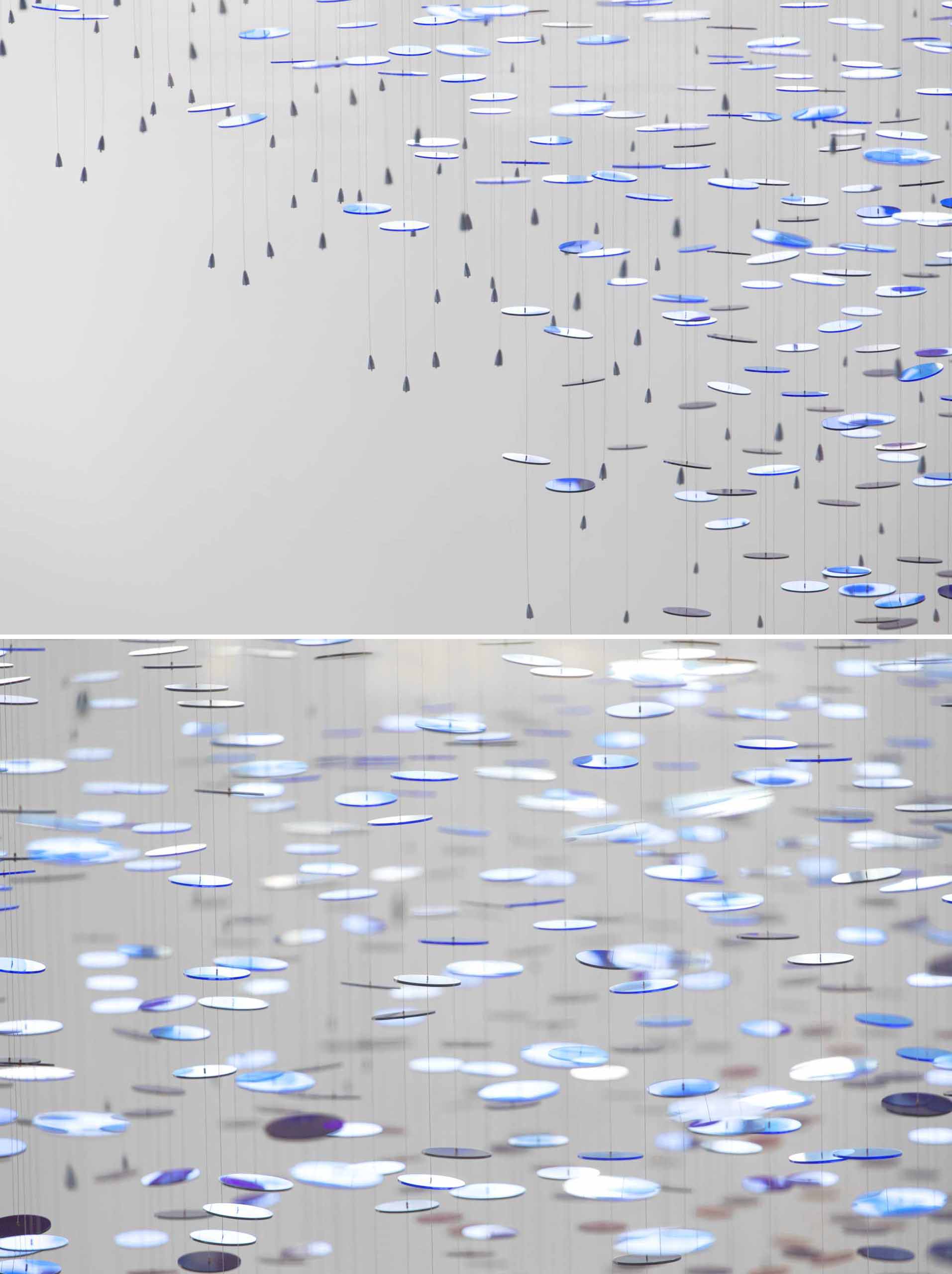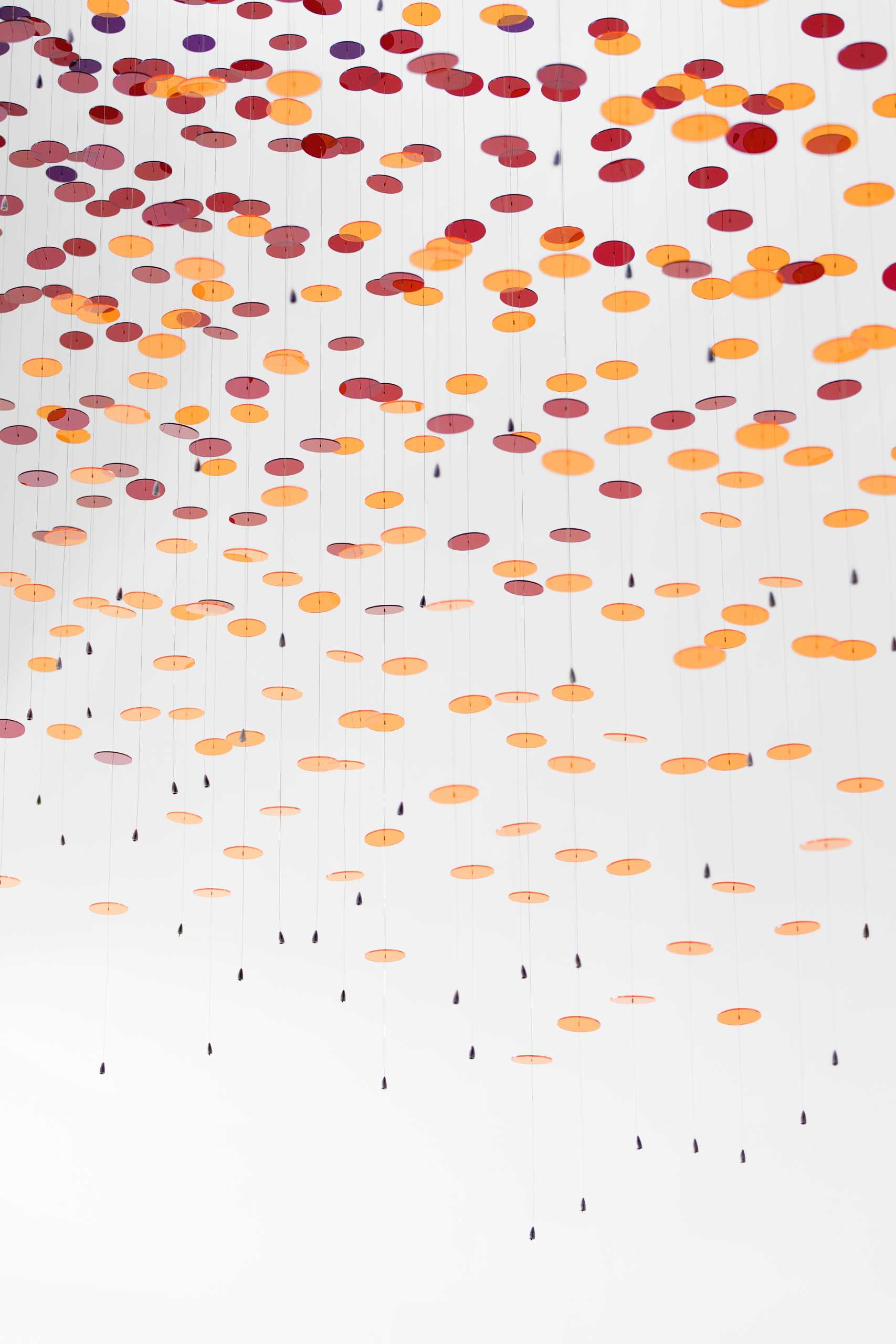 Photography by Riley Snelling | Installation/Interior Design: Dubbeldam Architecture + Design | Project Team: Heather Dubbeldam, Scott Sampson, Courtney Ho, Krystal Kramer | Fabrication & Installation: Sixpenny Architectural Fabrication