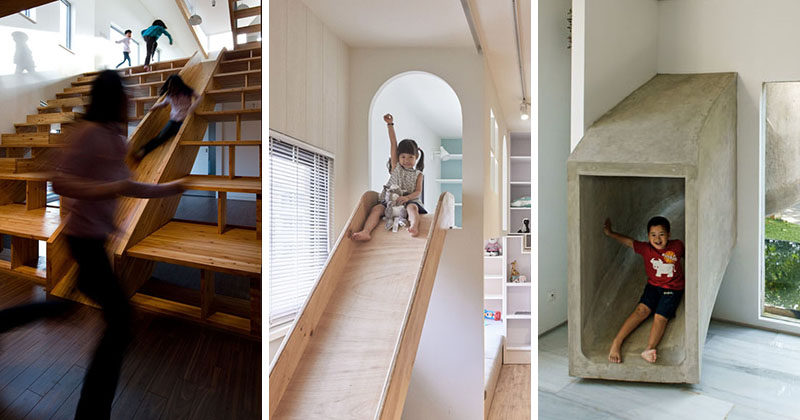 Slides inside homes are a fun way to add a unique element to your interior and make getting downstairs in hurry so much faster. Today we're sharing 9 examples of slides inside homes that add a playful and creative touch to the interiors.
---
1. This curved wood staircase has a slide built-in right next to it to give you the option of taking the stairs or the slide when you descend to the main floor.
---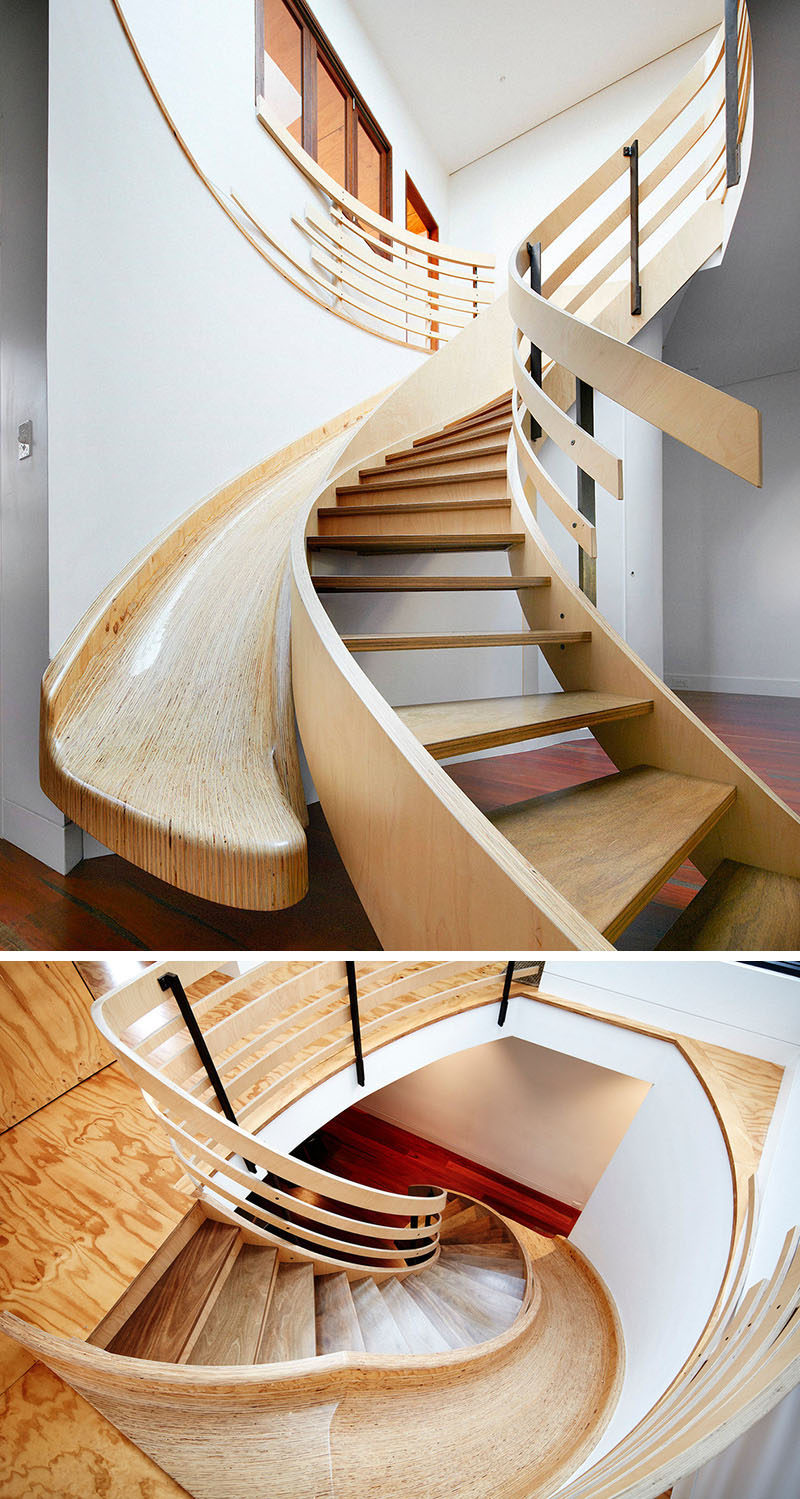 Archology designed this home with a wooden slide. Photography by Jon Bader.
---
2. A shiny metal spiral slide sends you shooting down from the top floor of this modern home all the way to the bottom level and adds a unique design detail to the interior.
---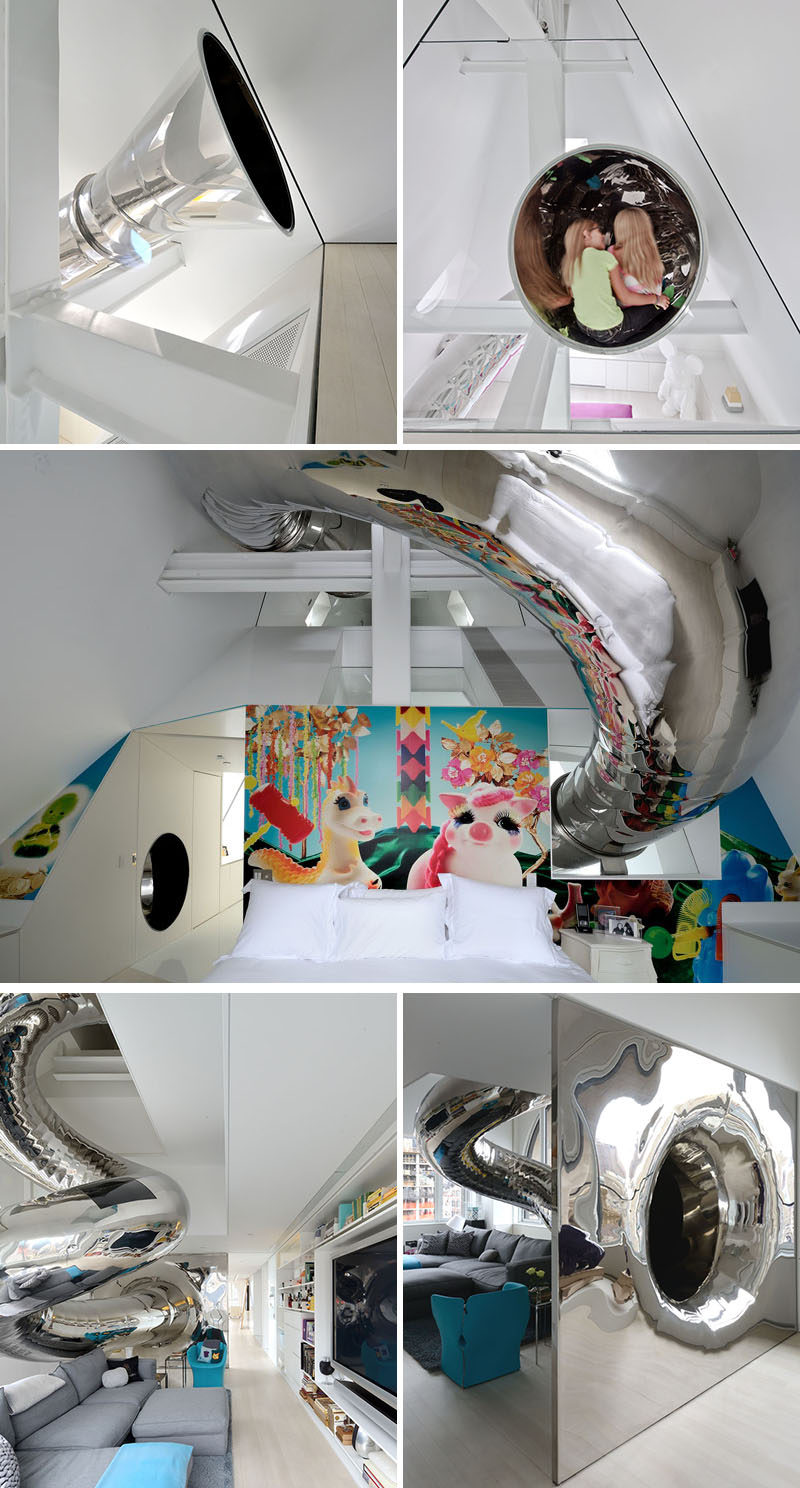 David Hotson designed this home in New York. Photography by Eric Laignel.
---
3. This wooden staircase does triple duty as the main staircase, an entertaining indoor slide, and a storage unit perfect for books and other small objects.
---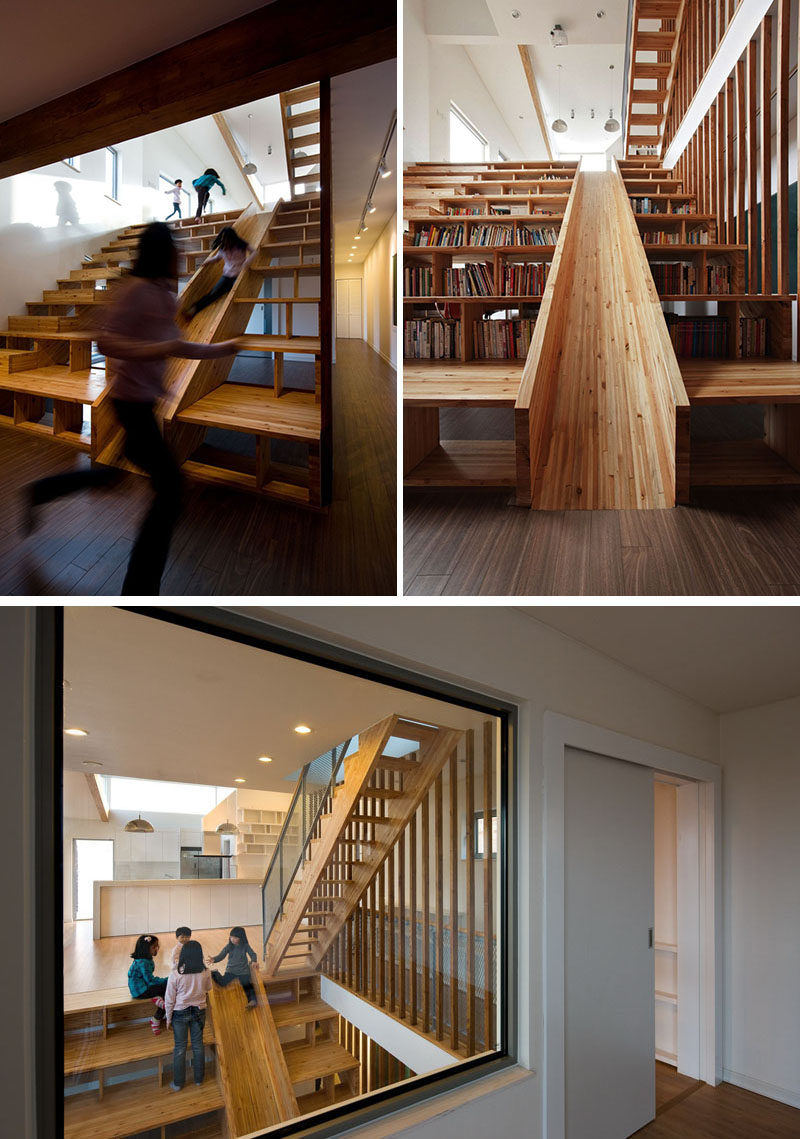 Moon Hoon designed this family home in South Korea. Photography by Huh Juneul.
---
4. This indoor slide connects the three levels of the home and has a flat middle section to make it easy to get off on the second floor if that's where you want to go.
---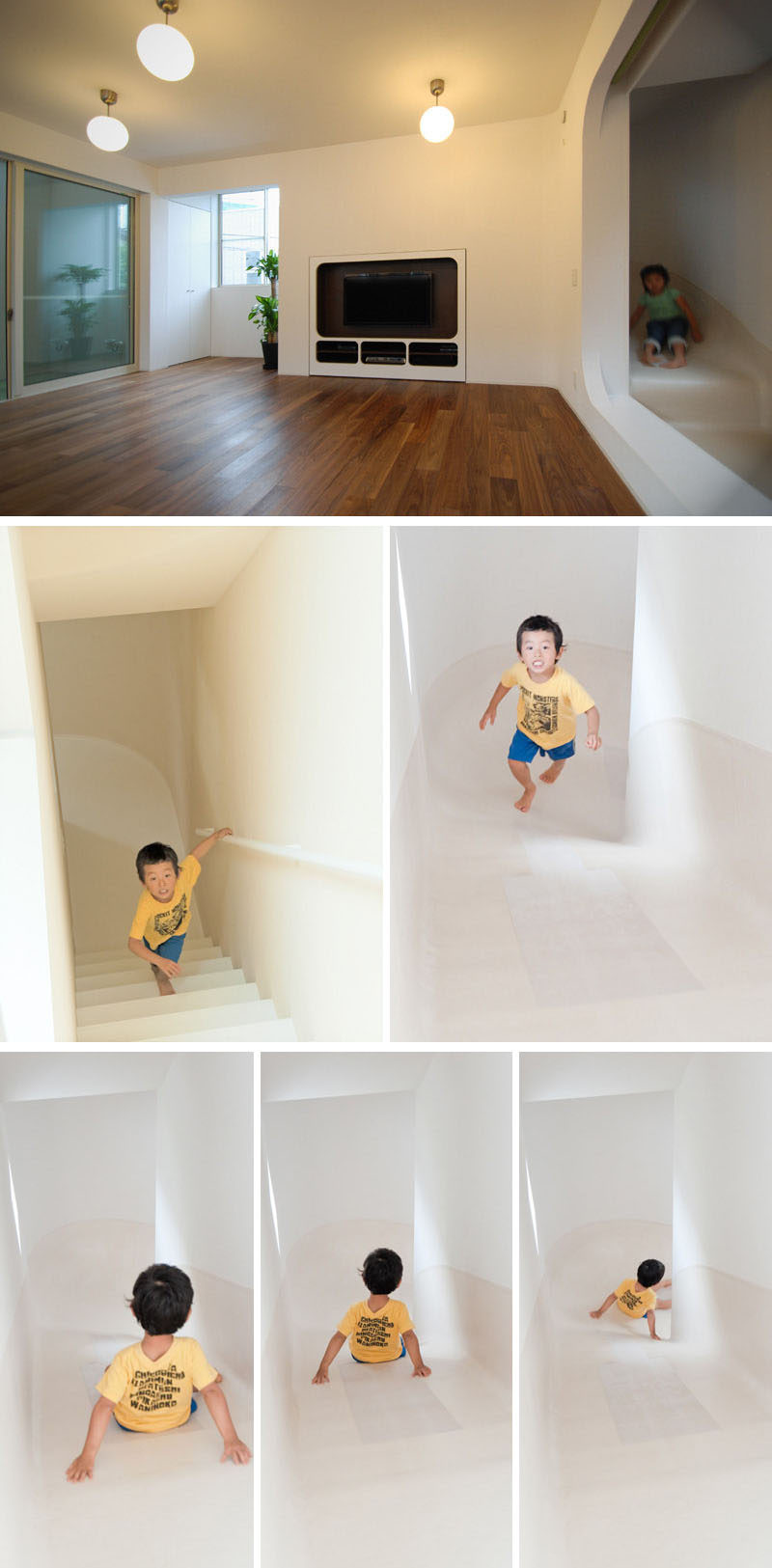 LEVEL Architects designed this home in Tokyo, Japan. Photography by Shinichi Tanaka.
---
5. This modern apartment features a lofted play space just off the kitchen with a slide attached to it, making it super quick to come down for snacks.
---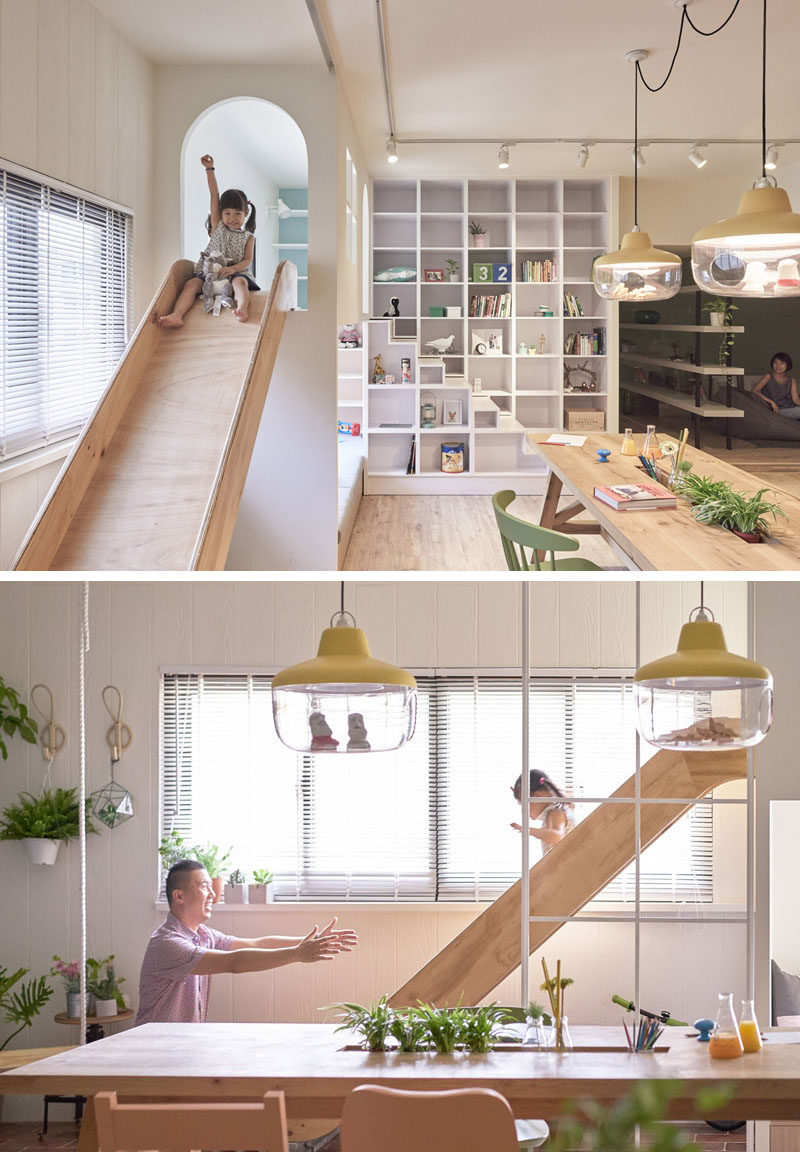 ---
6. The metal slide in this modern apartment takes you down from the top floor right into the living room, and passes through the kitchen on the way there.
---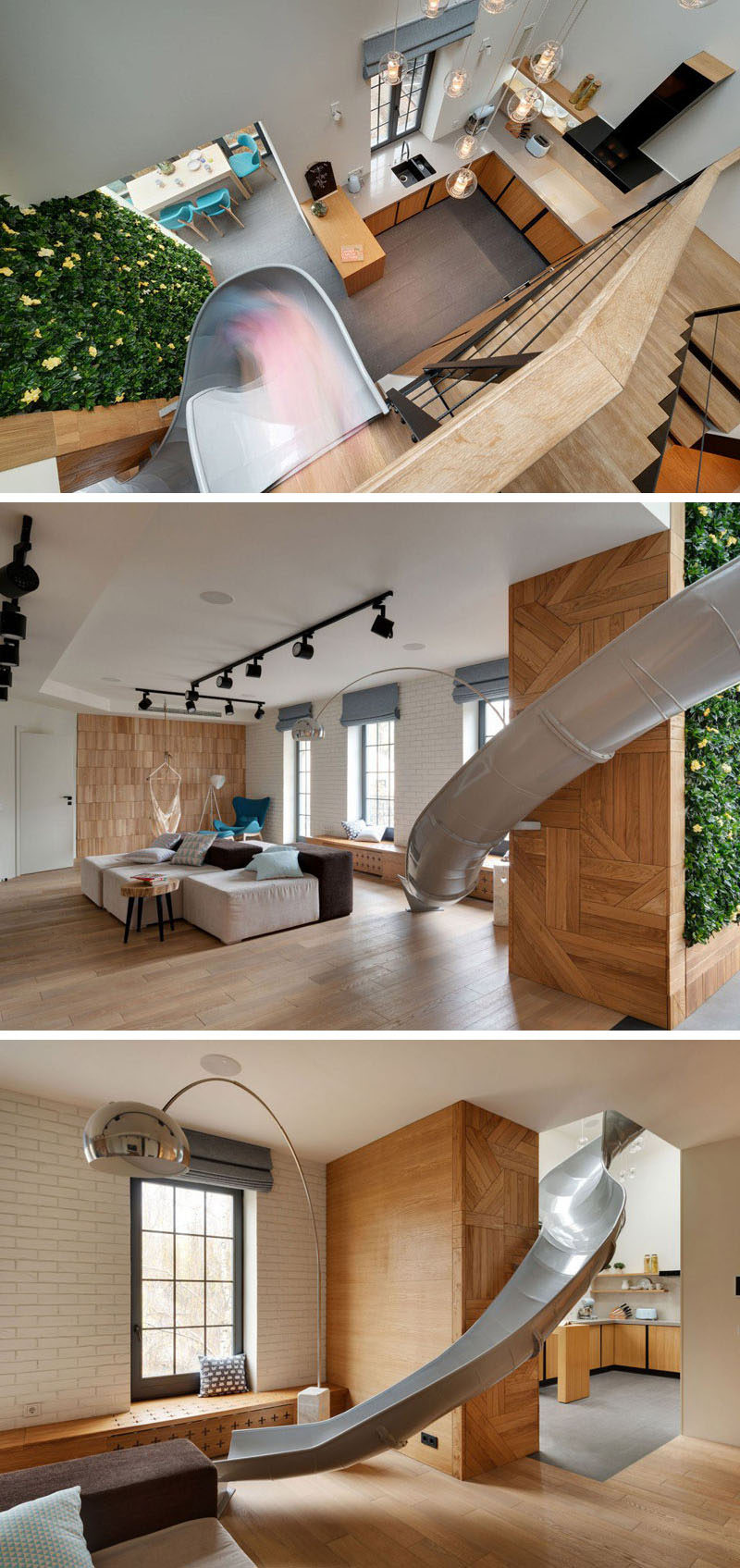 KI Design Studio added a slide to this modern apartment in Ukraine. Photography courtesy of KI Design Studio.
---
7. This concrete slide wraps around the outside of this modern house to add a unique look to the exterior of the home, but also creates a tunnel-like atmosphere while you slide from one floor down to the next.
---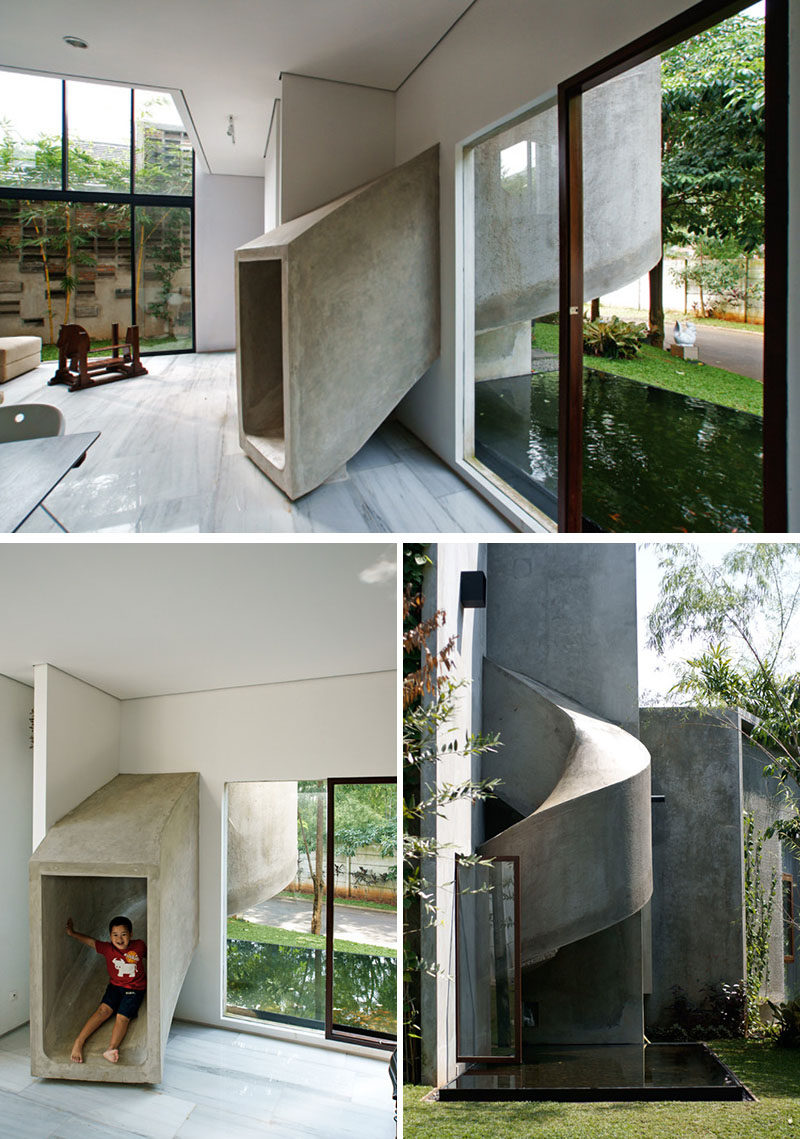 Aboday Architects designed this house in Indonesia. Photography by Happy Lim.
---
8. This metal slide was designed to connect two modern penthouse suites that were being combined into a single suite.
---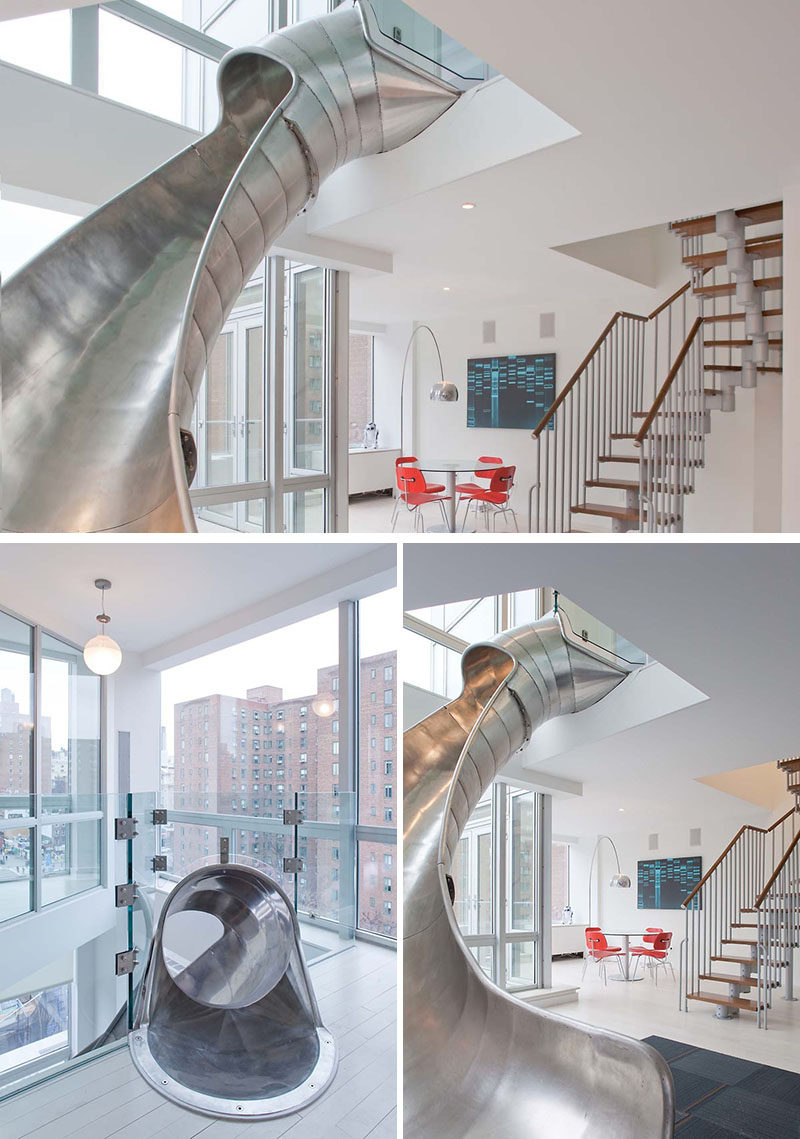 The Turett Collaborative designed the connection of these two penthouse suites in New York.
---
9. This wooden slide surrounded by white walls connects a work area and a bathroom.
---

LEVEL Architects designed this home in Tokyo, Japan. Photography by LEVEL Architects.