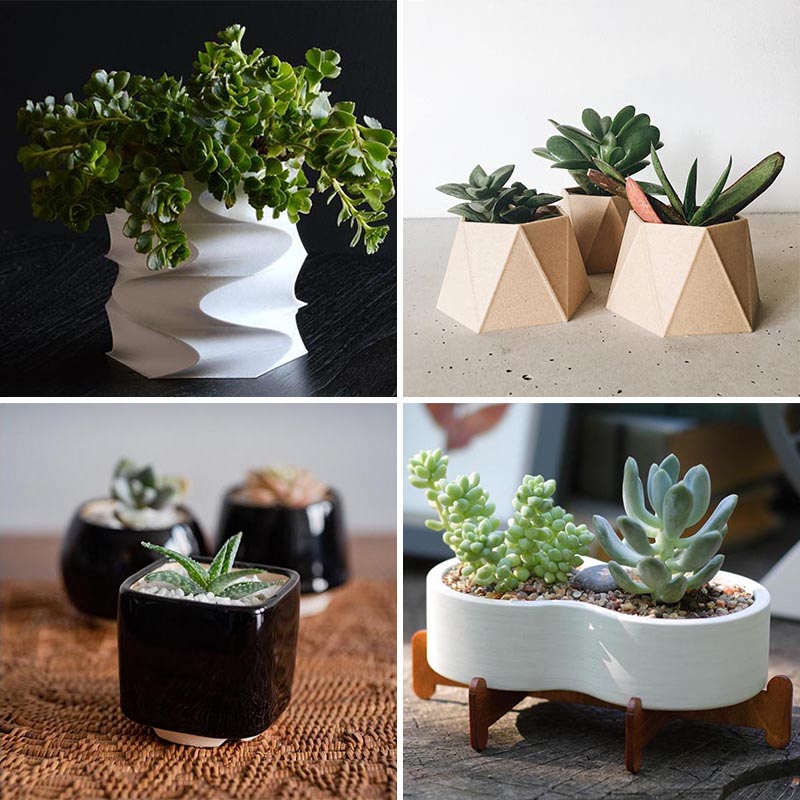 Modern succulent pots are a great way to add a decorative touch to your interior and are ideal for showing off your tiny plant collection.
1. Based in France, MinimumDesign uses 3D printing technology and a blend of recycled wood and bioplastic made from corn to create these small succulent pots, each of which are sustainable and entirely biodegradable.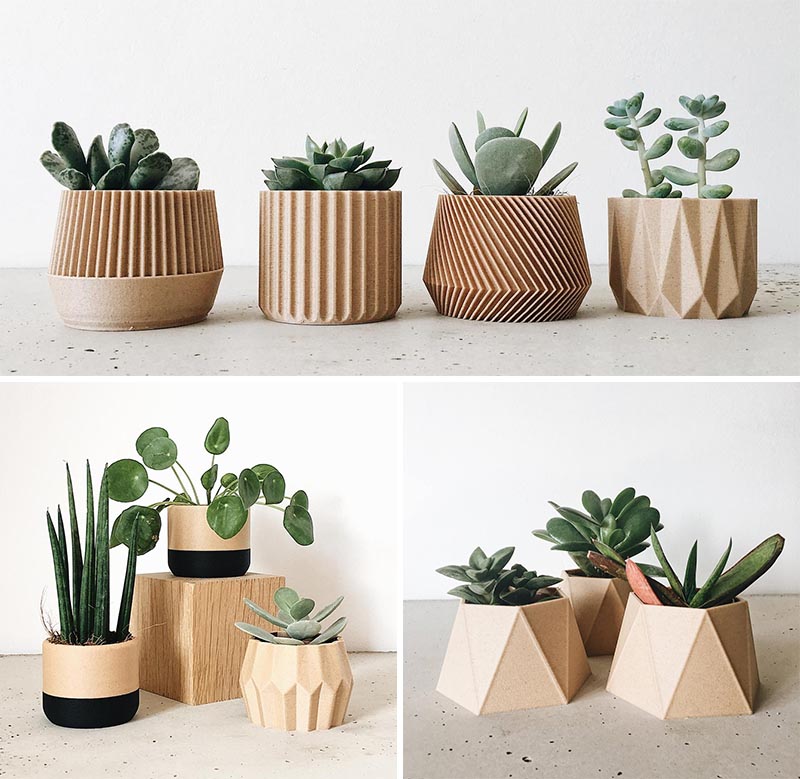 2. Concrete is often thought of as a modern material, and these small concrete succulent pots by ConcreteGuild come in a variety of colors, like natural gray, white or black, and a couple of different shapes.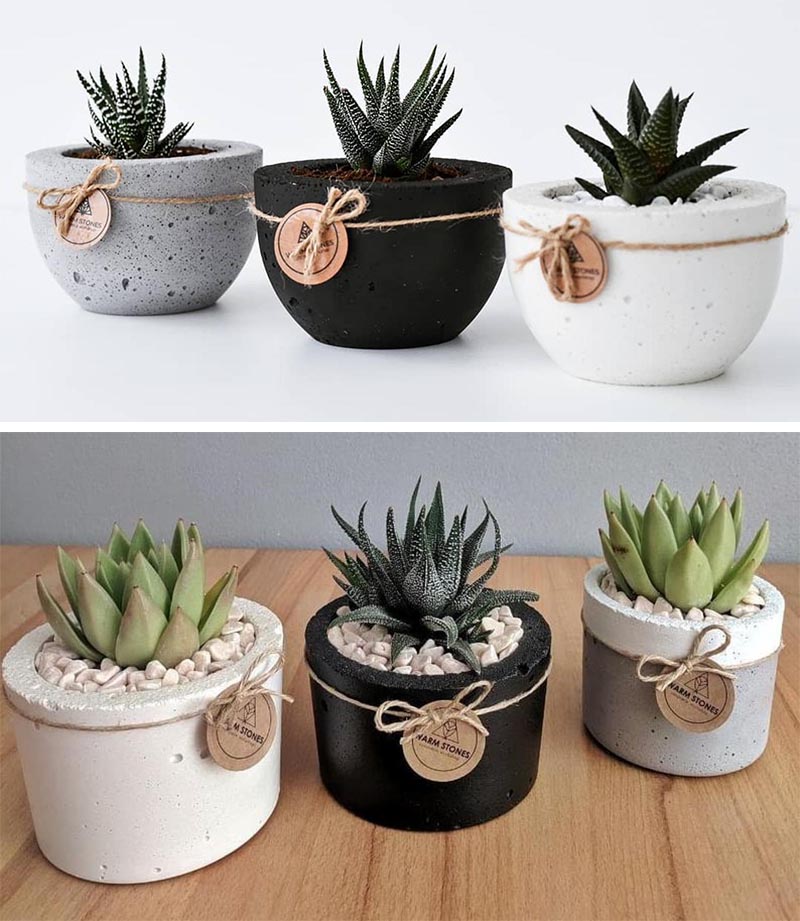 3. MiaDecorStudio has created 'Infinity', a white succulent pot with a wood stand, that's perfect for two tiny succulents.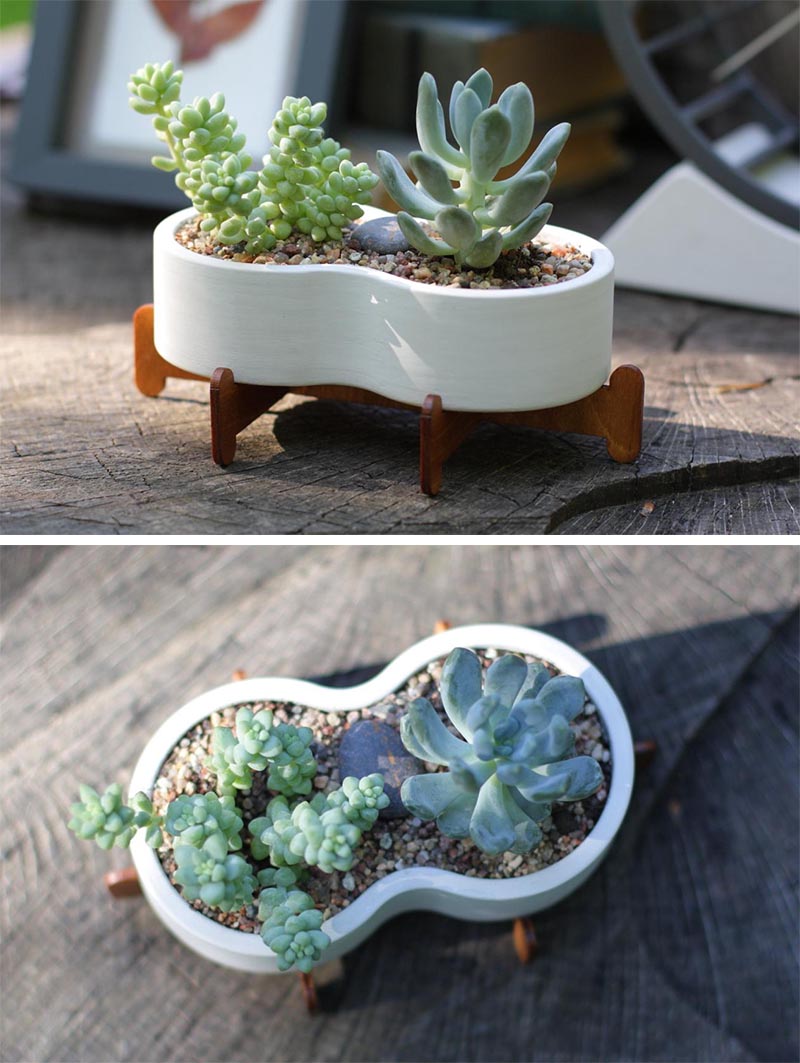 4. Anastasiia from Ukrainian based studio Mini Plant Pot, creates small ceramic succulent pots with shiny glazes including colors like white, mint, black, and soft pink.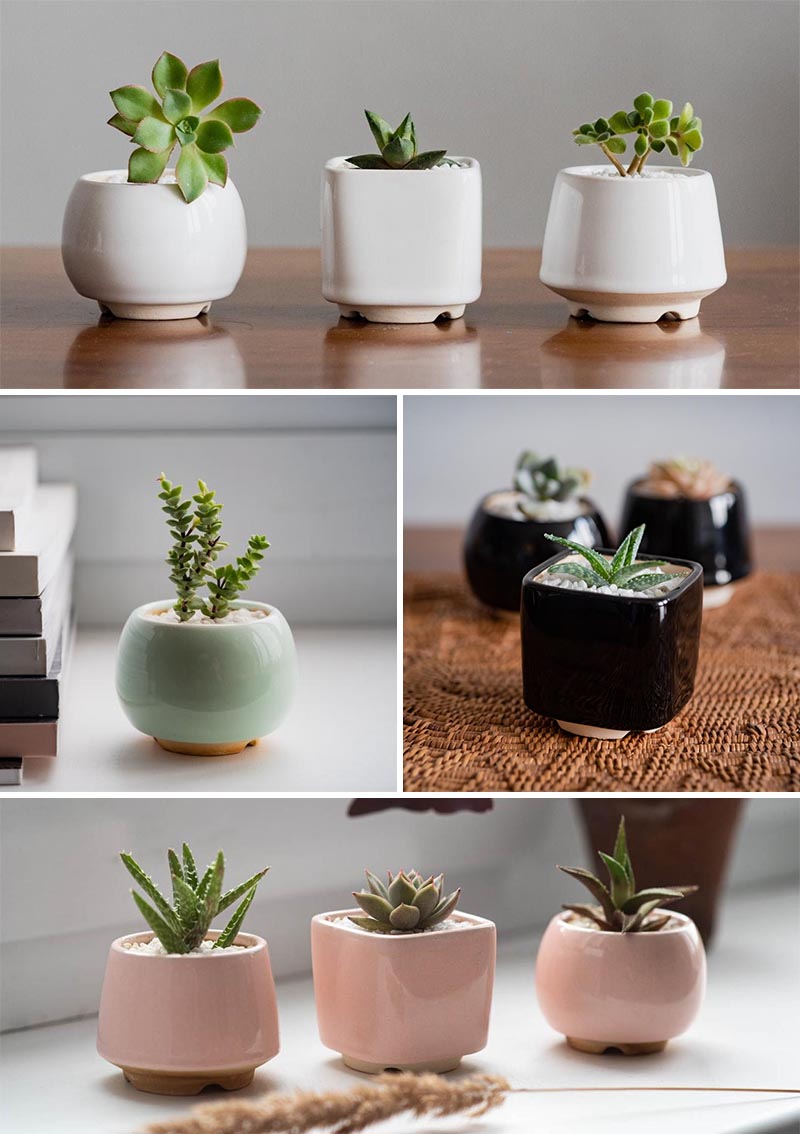 5. PearAir, a design studio based in Florida, has created a sculptural succulent pot that's made from sustainable 3D printed plastic.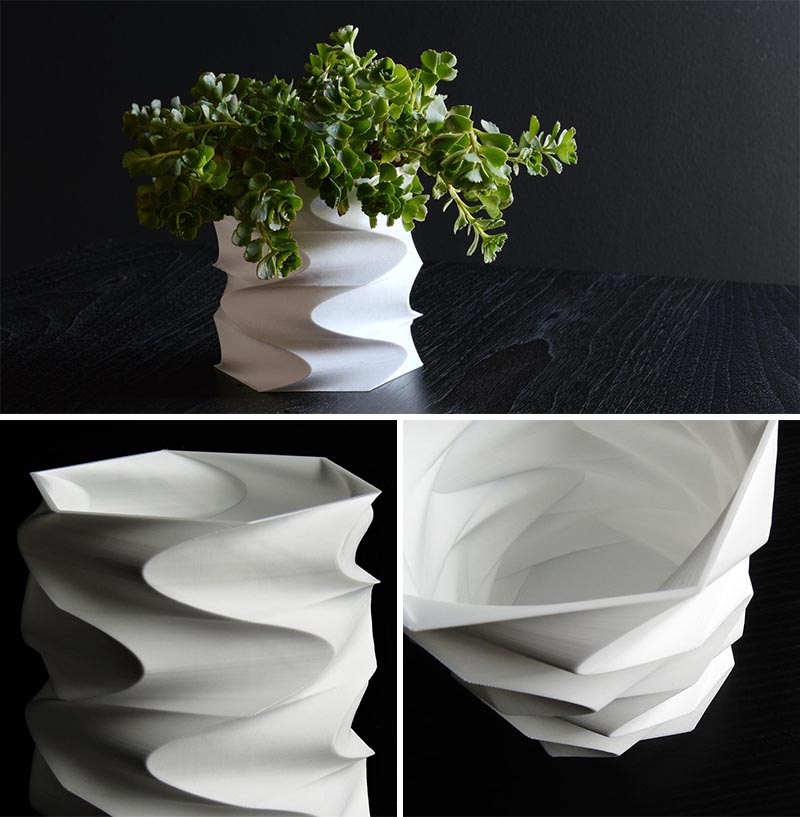 6. Melanie Abrantes, a designer and maker in California, has handcrafted a collection of cork succulent pots, that each have a shellacked interior finish and a natural beeswax finish on the outside.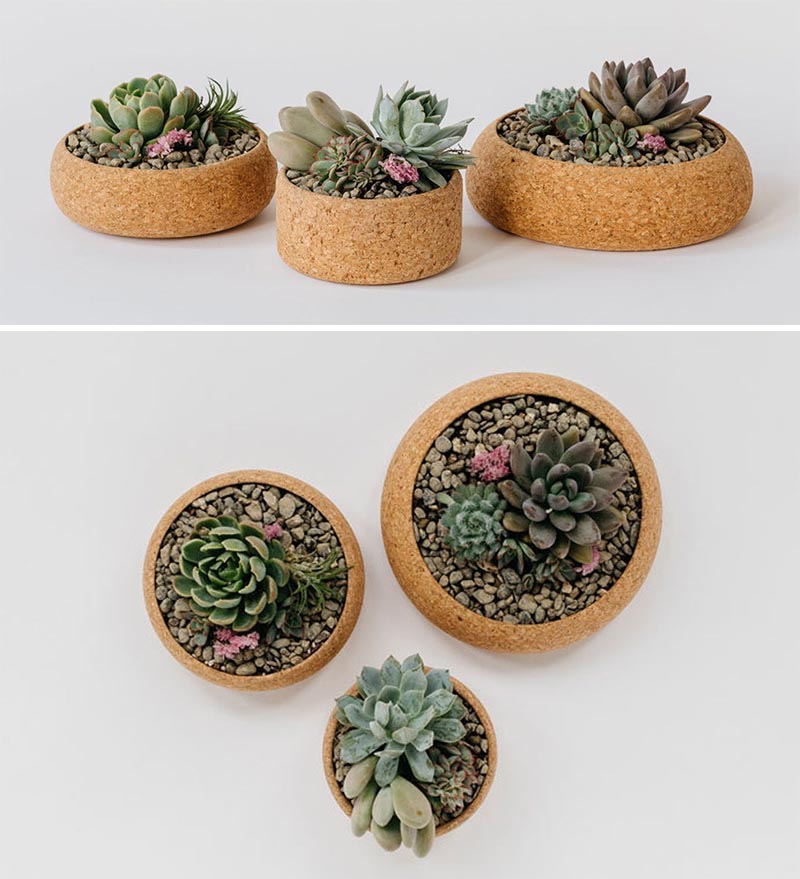 7. Dasha Ptitsami, a ceramicist from Ukraine, has created a pair of hanging succulent pots, one with a smooth white finish, and the other with a textured finish.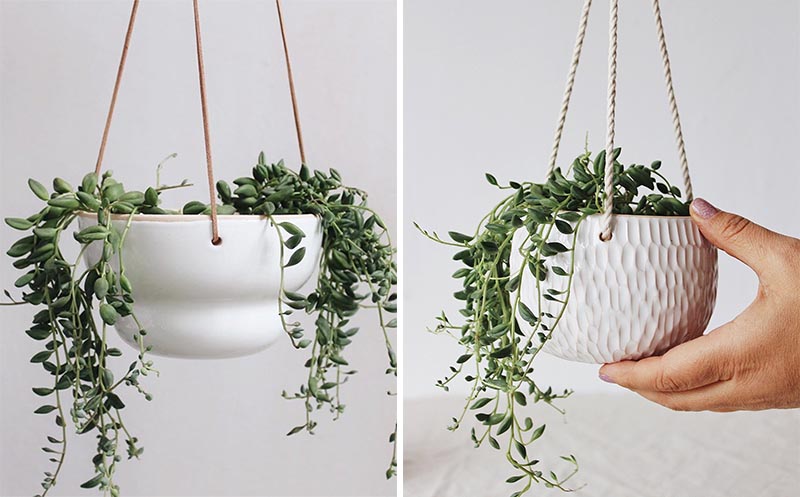 8. This set of four white succulent pots from Le Prise, have a simple geometric shape to them, allowing them to be easily displayed as a group or individually.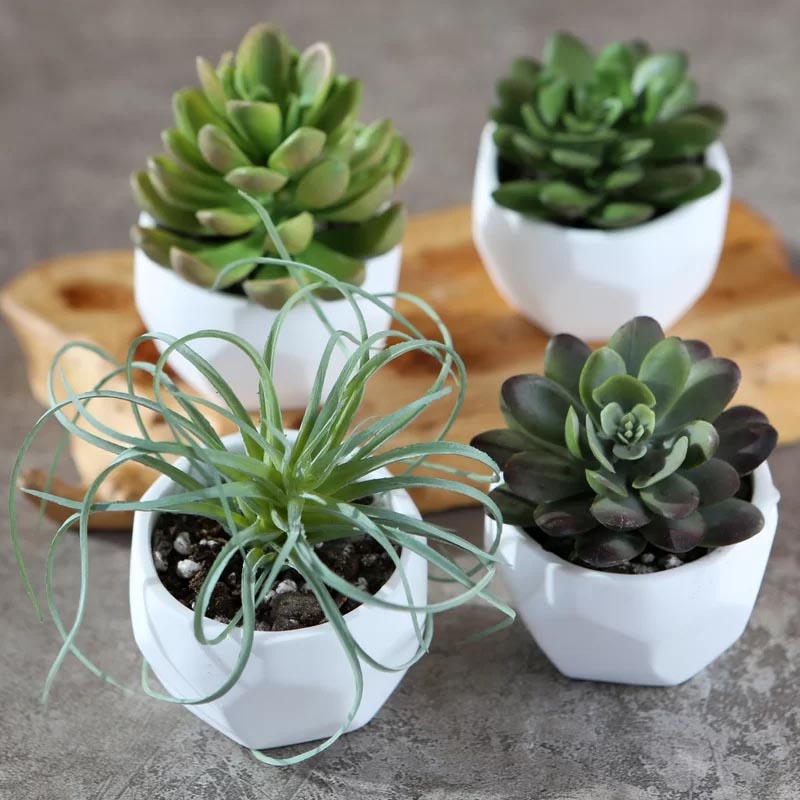 9. For an ultra modern look, these mini cube succulent pots from Mercer41, have a sleek metallic finish.