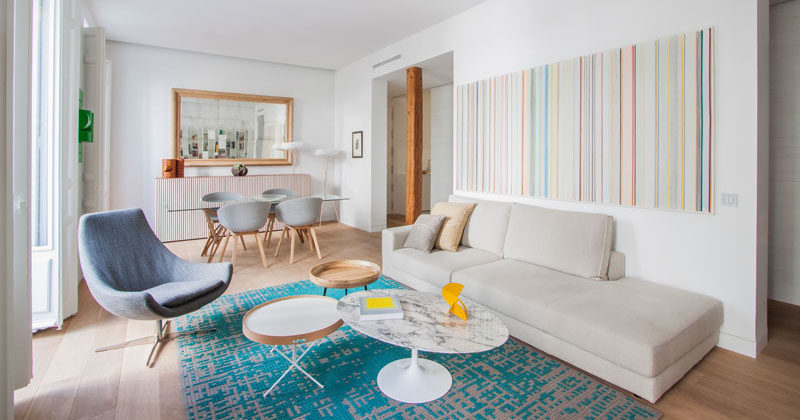 Architecture and interior design firm Lucas y Hernández-Gil have designed this two-bedroom apartment in Madrid, Spain, that's bright and comfortable.
Inside the apartment, the living and dining area share the space that has three large windows / doors that can be opened for views of the street and to let natural light flood the room.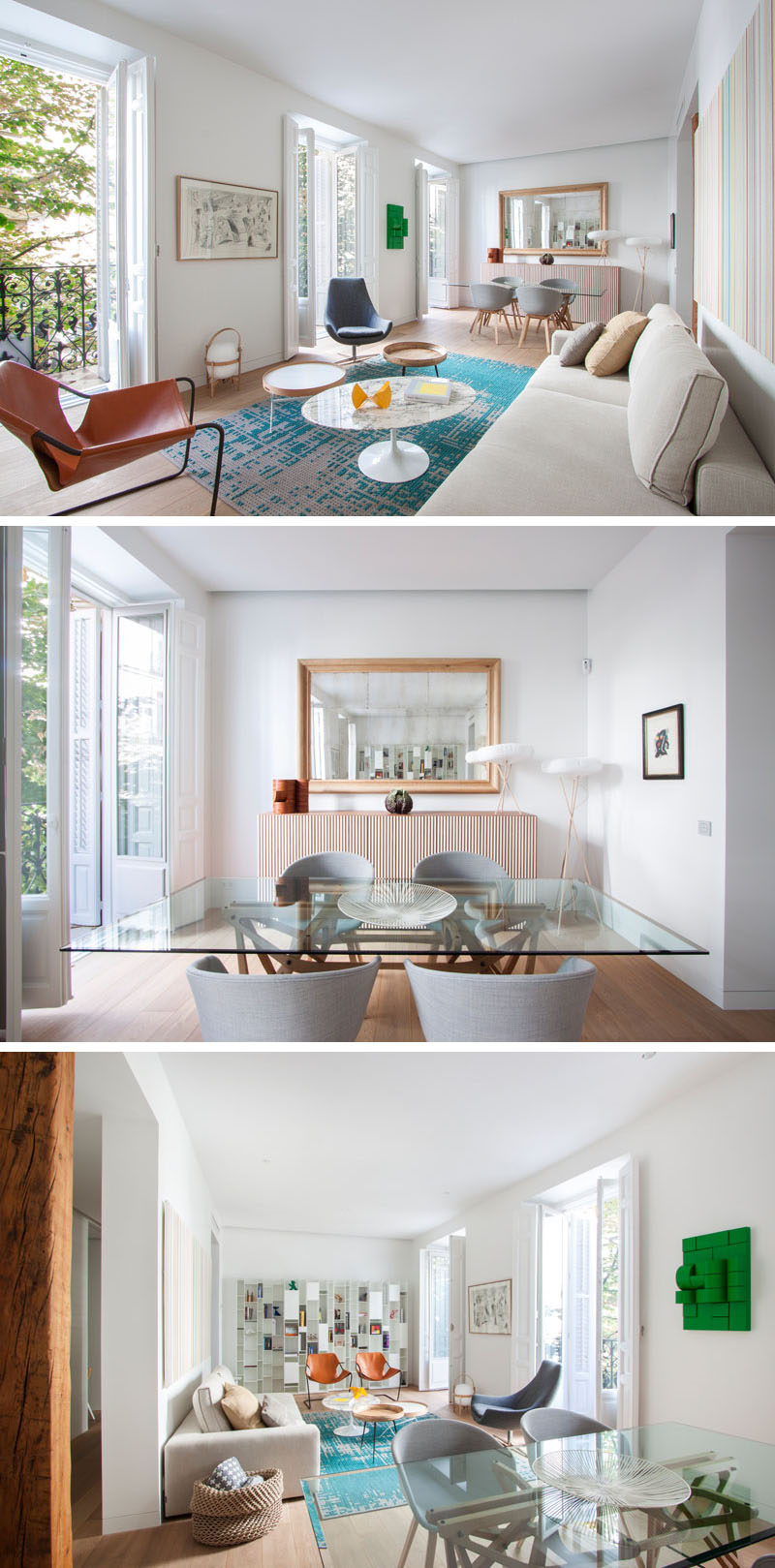 ---
The design of the galley kitchen has minimalist white cabinets on one side for storage, while the opposite side of the modern kitchen has the countertop, sink and cooktop. As the kitchen is white, the light from the tall windows at the end of the kitchen reflects throughout the space, making it bright and airy.
---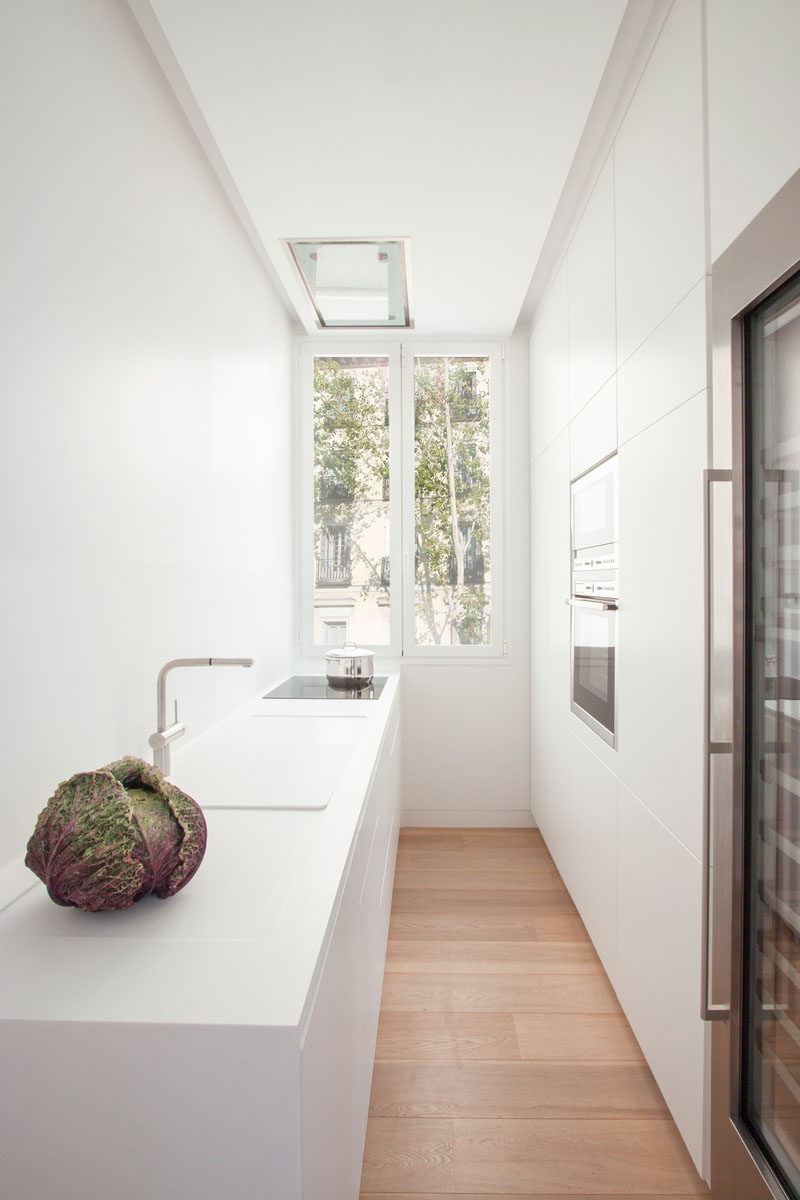 ---
In the bedroom, white walls and window shades are broken up by light wood details, like the floor, accent wall and bed frame. Opposite the windows is a wall of white cabinetry that almost blends in to the surrounding wall.
---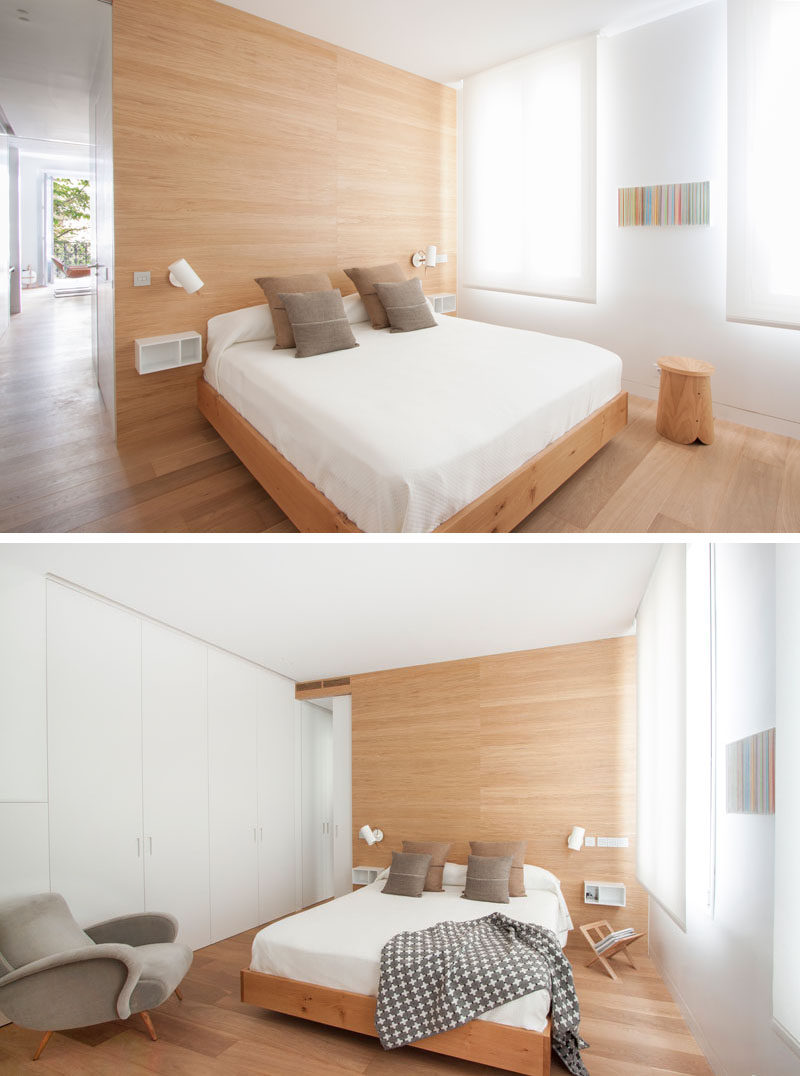 ---
In the second bedroom, that's very long and narrow, two beds have been included along the white wood slat wall, and those two beds have trundle beds for when guests stay over. A small desk provides a place to write a note by the window.
---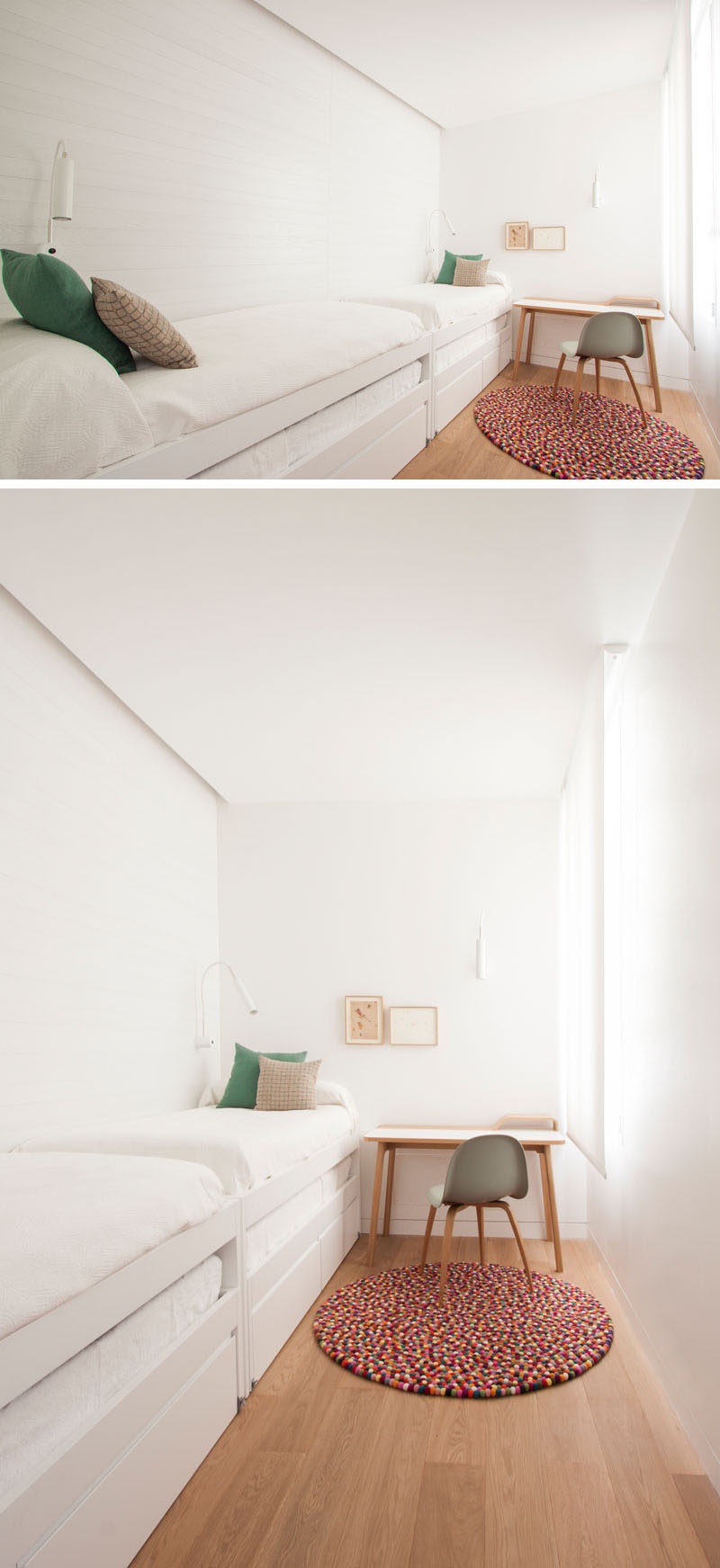 ---
In the bathroom there's a wooden bathroom vanity with open shelving, that has double sinks with tall rectangular mirrors above each one. A glass shower surround allows the light from the vertical windows to pass through and fill the room, while stone tile adds a soft natural touch to the space.
---