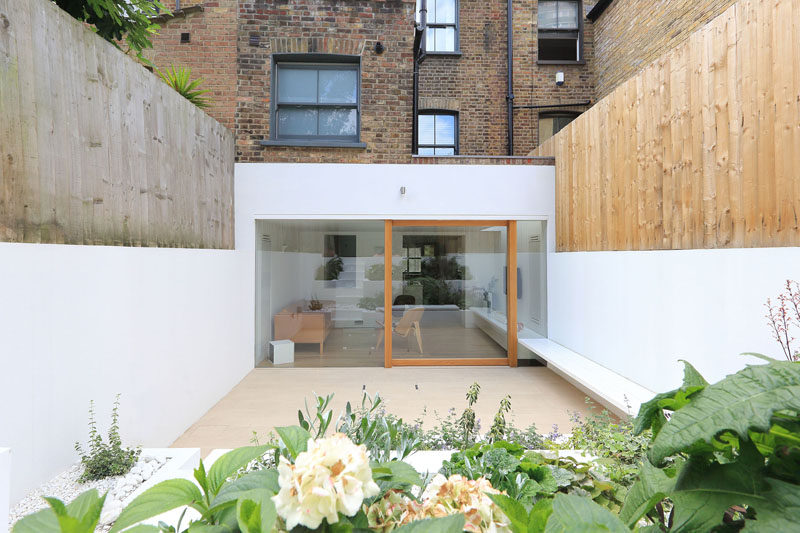 Photography by Tamir Addadi
Tamir Addadi Architecture have designed a contemporary extension on a family home in East London that was built out of the desire to create a dining room and usable outdoor space.
Built-in furniture runs the length of the new room and continues outside to create a unified and continuous look between the indoor living space and the outdoor patio. A custom sliding door makes sure as much natural light as possible can fill the interior.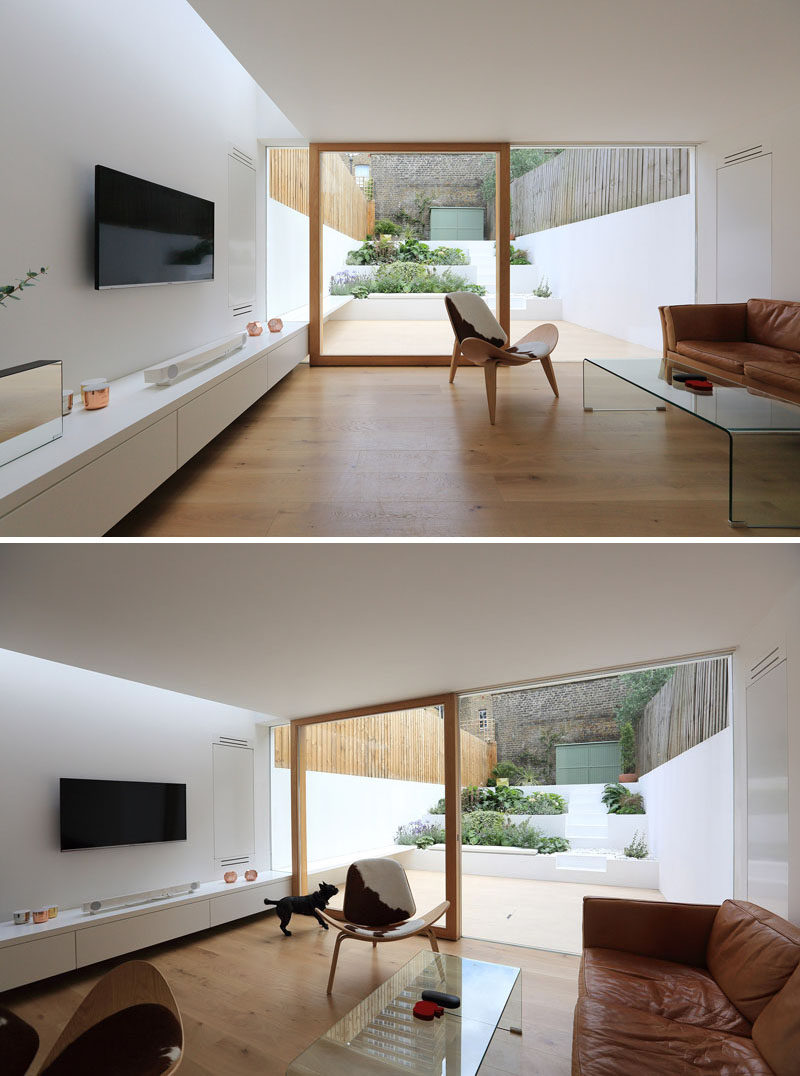 Photography by Tamir Addadi
---
A skylight was included in the extension to add even more natural light to the space and help brighten up the room located at the back of the house.
---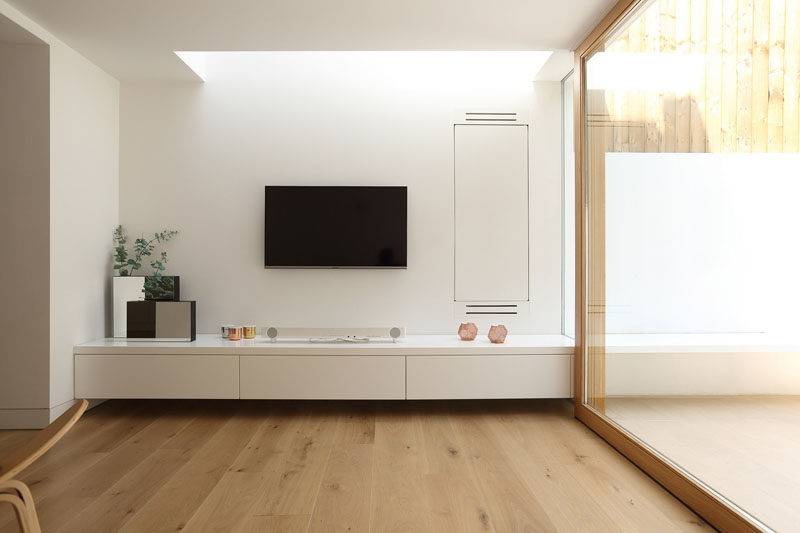 Photography by Tamir Addadi
---
The built-in furniture includes cabinets to allow for convenient storage and doubles as a shelf that holds decor pieces and essential electronic components.
---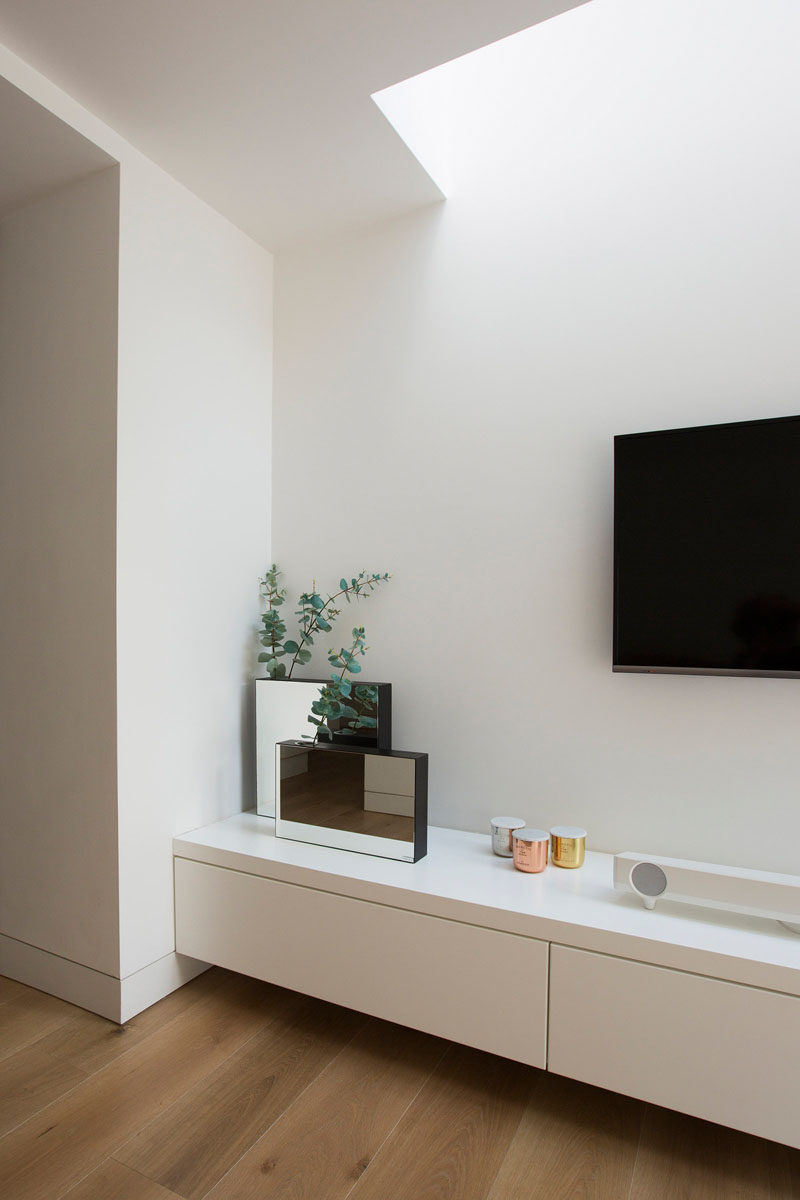 Photography by Tamir Addadi
---
Outside, the garden was replaced with a paved area the same height as the ground level and new terraced planters were installed to create a modern looking outdoor entertaining area. Steps were also included in the design of the terrace to provide access to the top of the garden.
---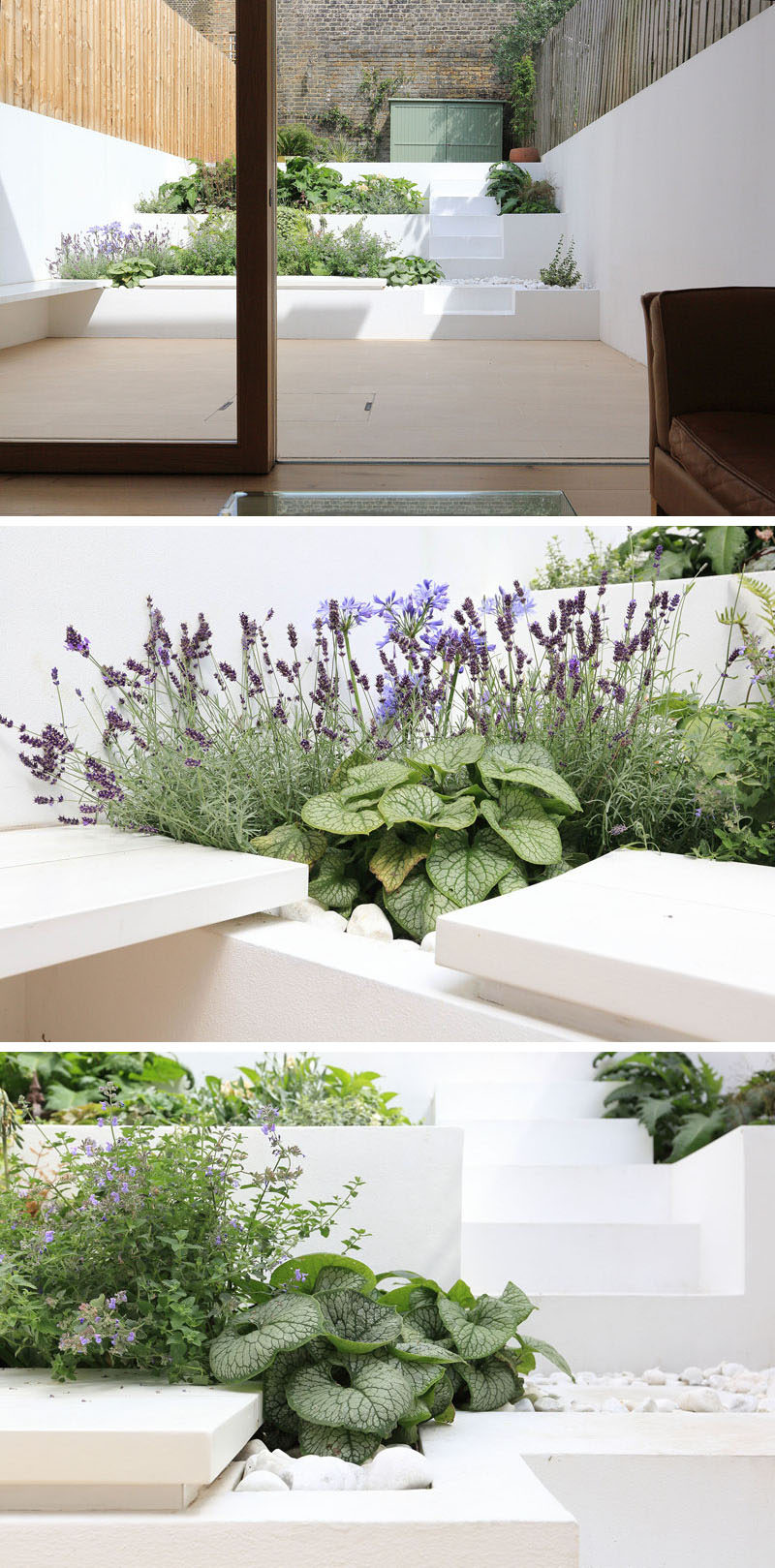 Photography by Tamir Addadi
---
Here's a look at the before and after, as well as a floor plan that shows the changes.
---