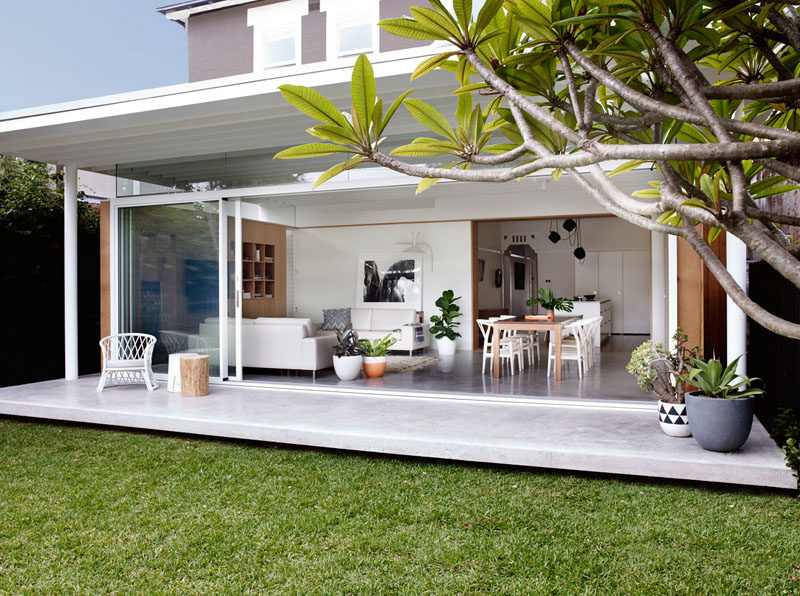 What was once a duplex has now been transformed into a single family home by Madeleine Blanchfield Architects.
The facade of the 1920s brick duplex apartment building in Sydney, Australia, was modified to kept the same character as the existing building.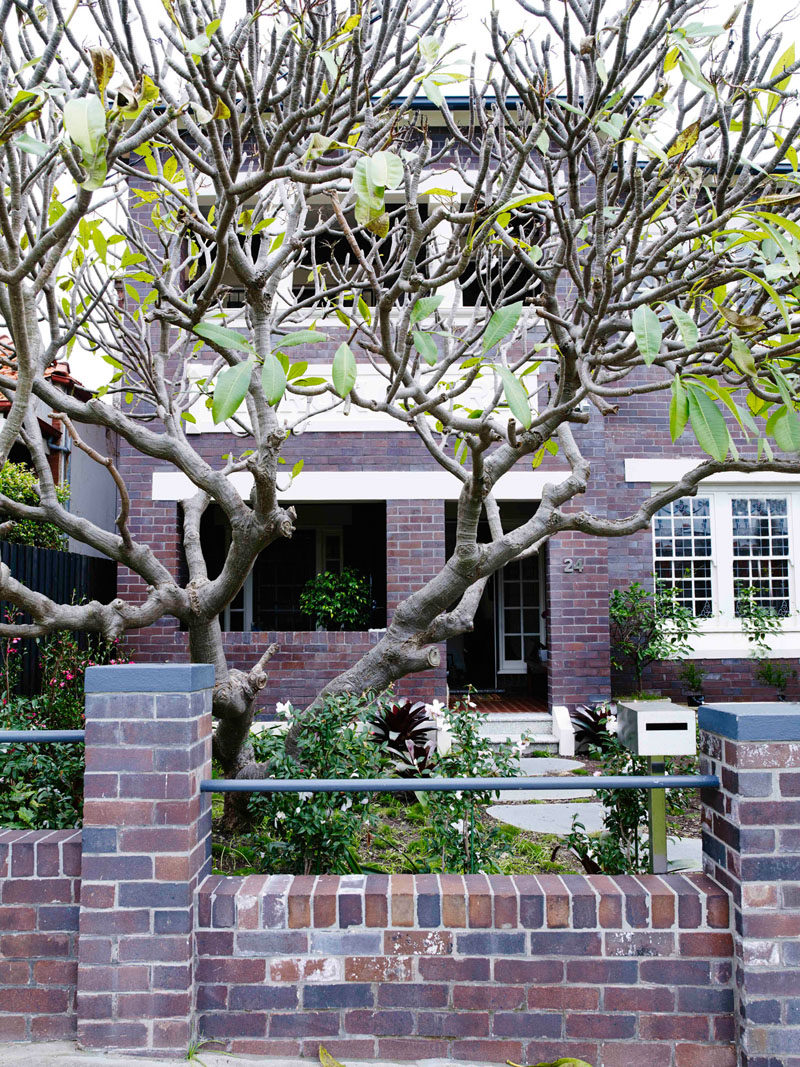 ---
At the rear of the home, the ground floor was opened up to the backyard and swimming pool, and a new extension housing the living room and dining room was added.
---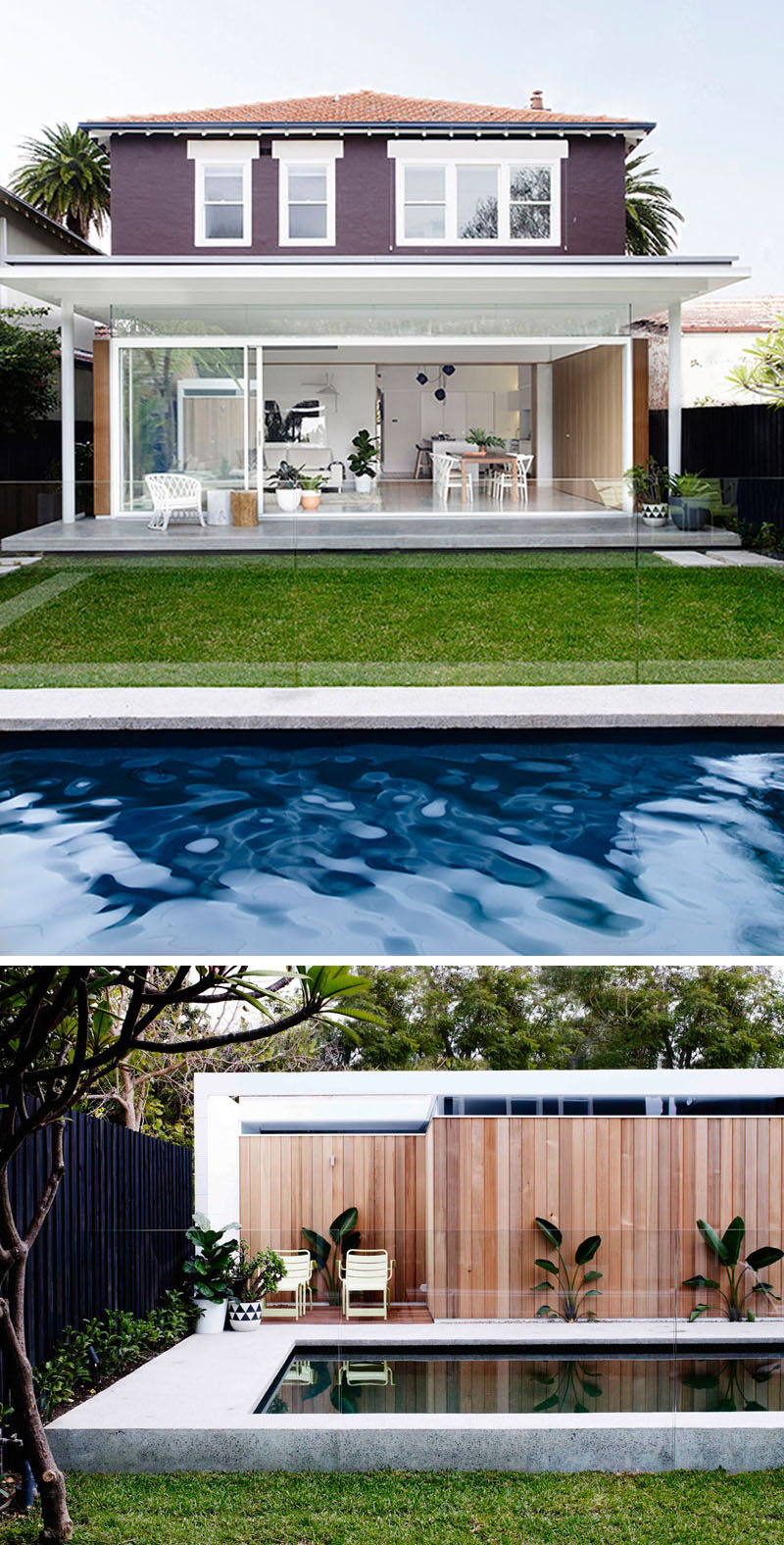 ---
A covered patio area extends the living area outdoors, and provides shade on hot summer days.
---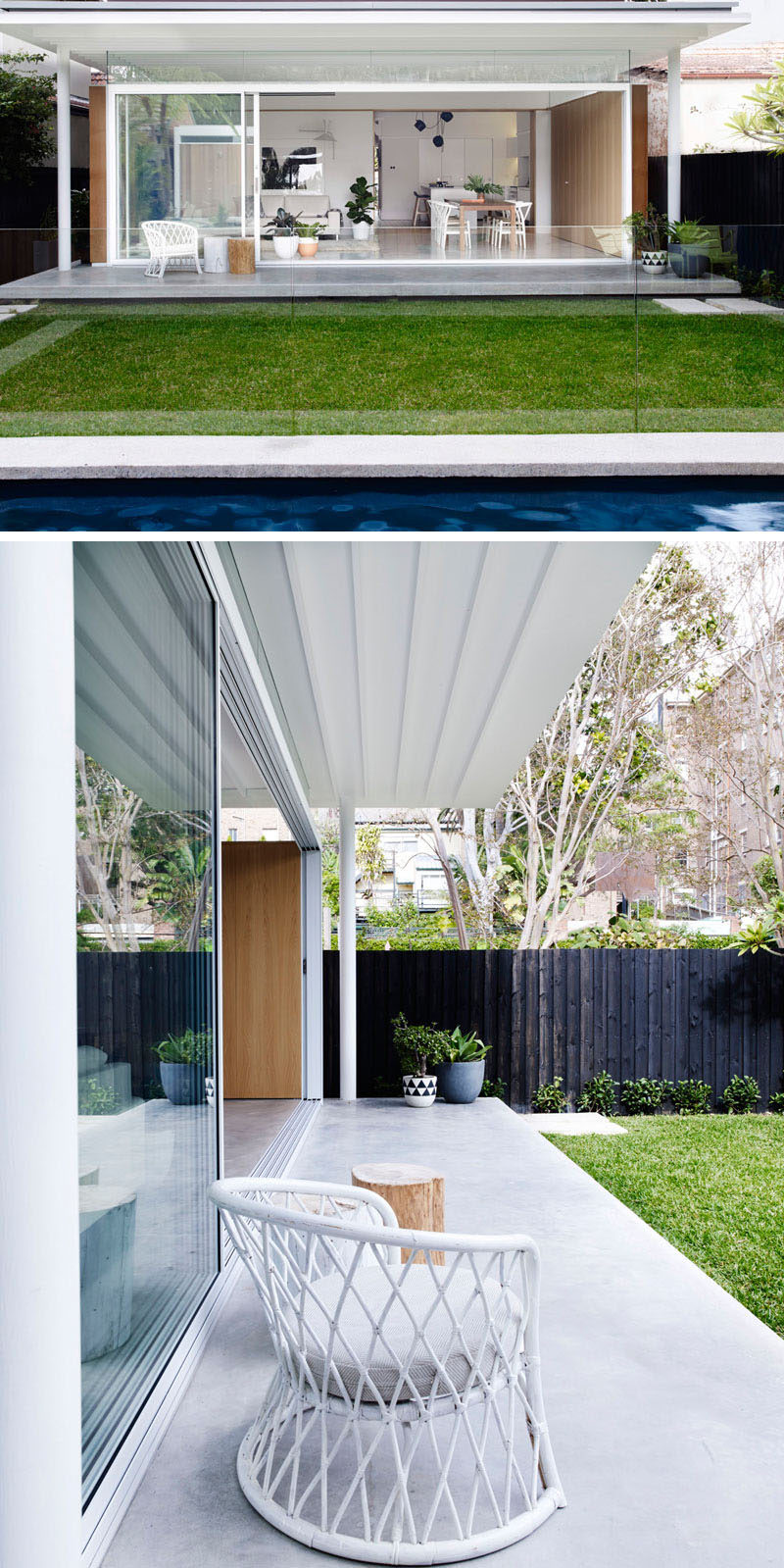 ---
Large sliding glass doors open up the living room the backyard, and a wooden accent wall breaks up the light interior palette. Built-in storage in the wooden wall creates a space to display personal items.
---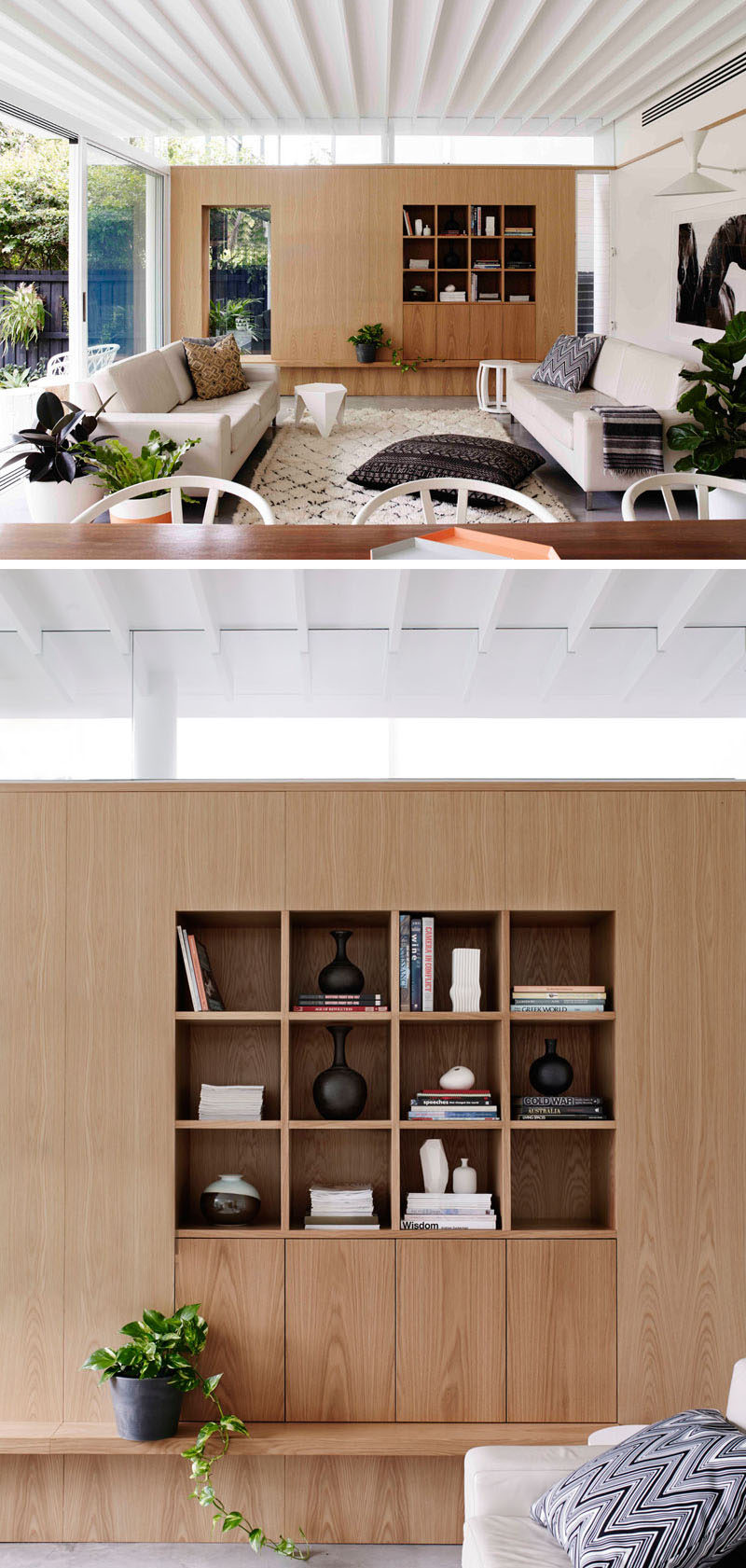 ---
Opposite the wooden wall is another wall with hidden storage, and a dark wood dining table with white chairs make up the dining room.
---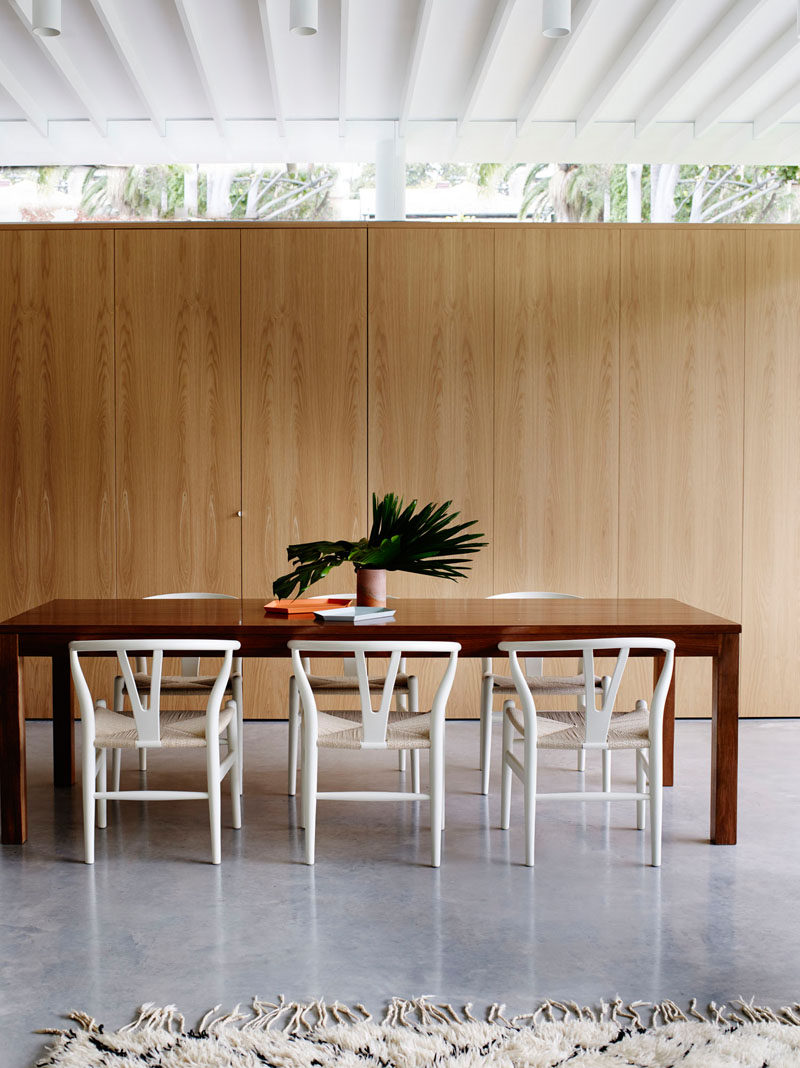 ---
Next to the dining room is the kitchen. Original elements of the duplex have been kept, like the ceiling and the brick fireplace, while minimalist cabinetry and light countertops create a modern kitchen.
---

---
Simple light wood stairs and handrail as well as white painted brick lead you up to the second floor of the home.
---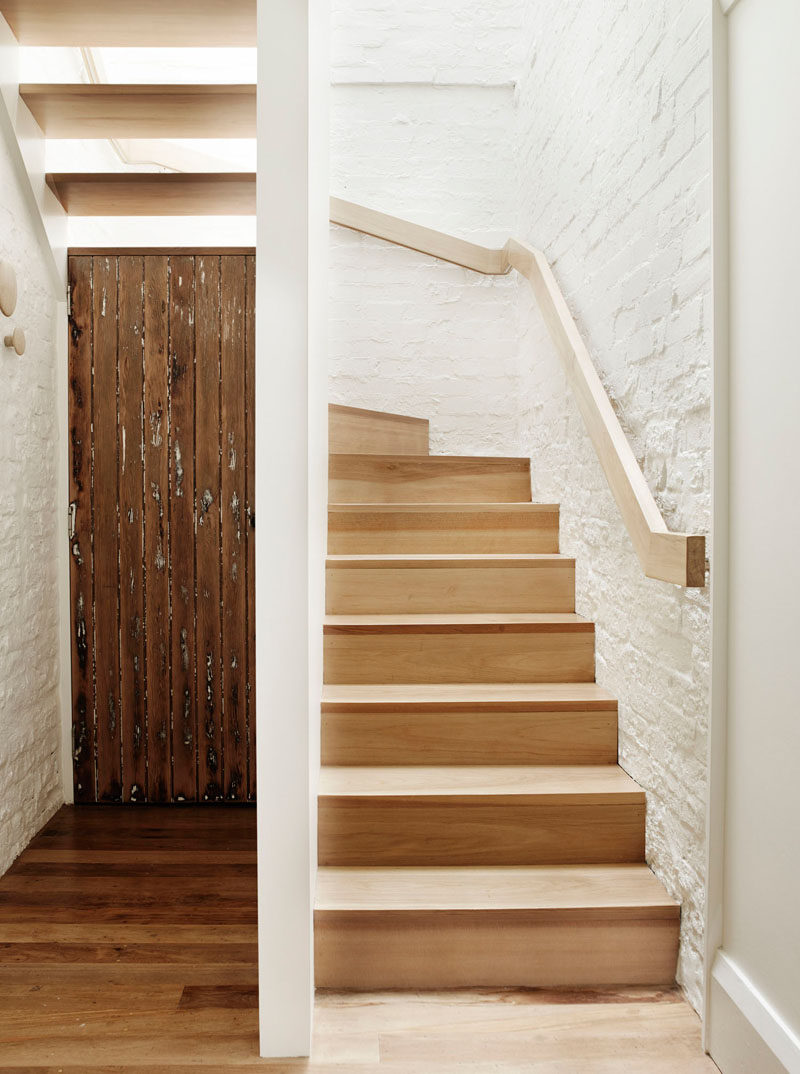 ---
Upstairs, a small bedroom or home office with an ensuite bathroom has also been been updated. The kitchen and bathrooms in the home were relocated when the home had the extension added.
---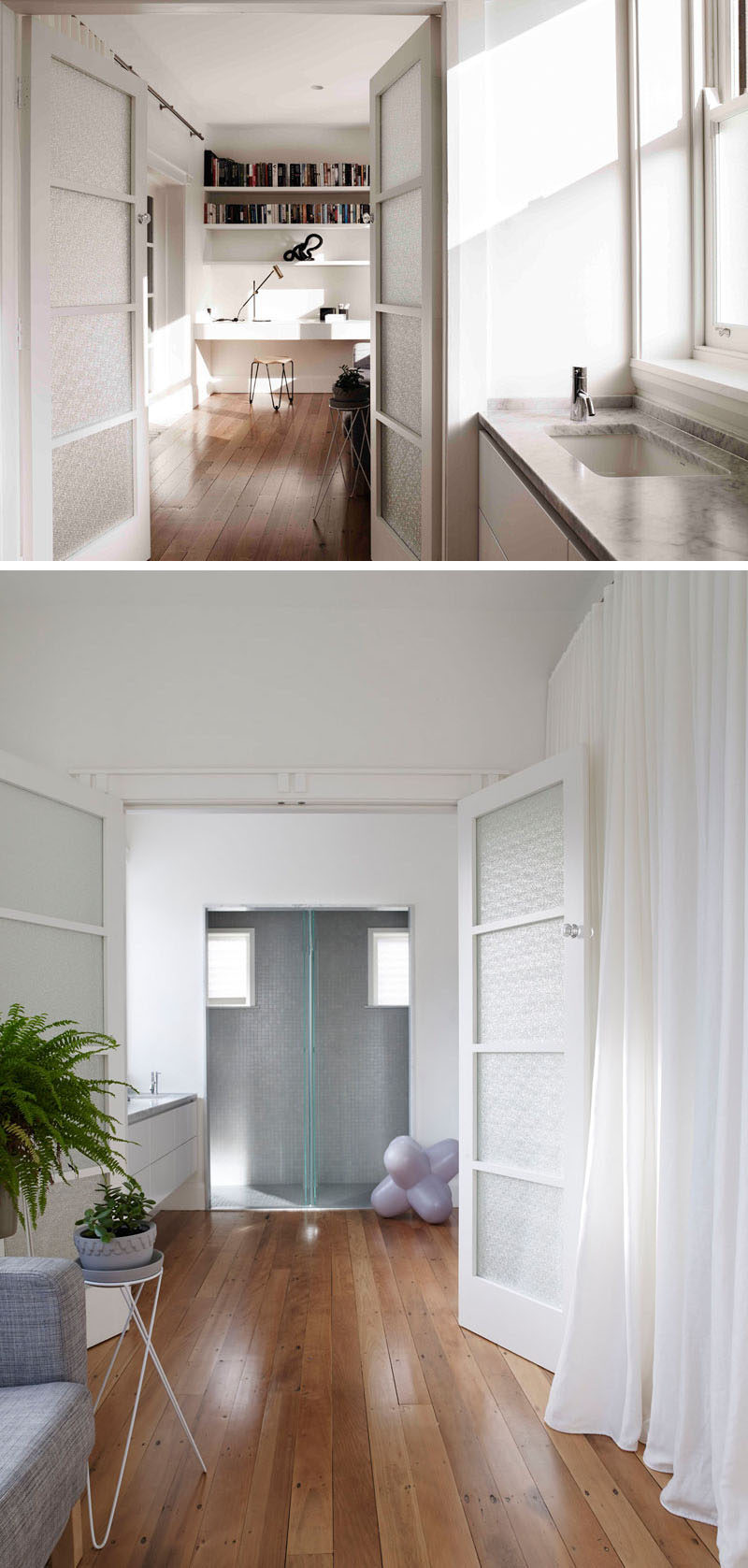 ---
Here's a look at another bathroom in the home. This one uses a patterned green and white tile to add some color to the space.
---