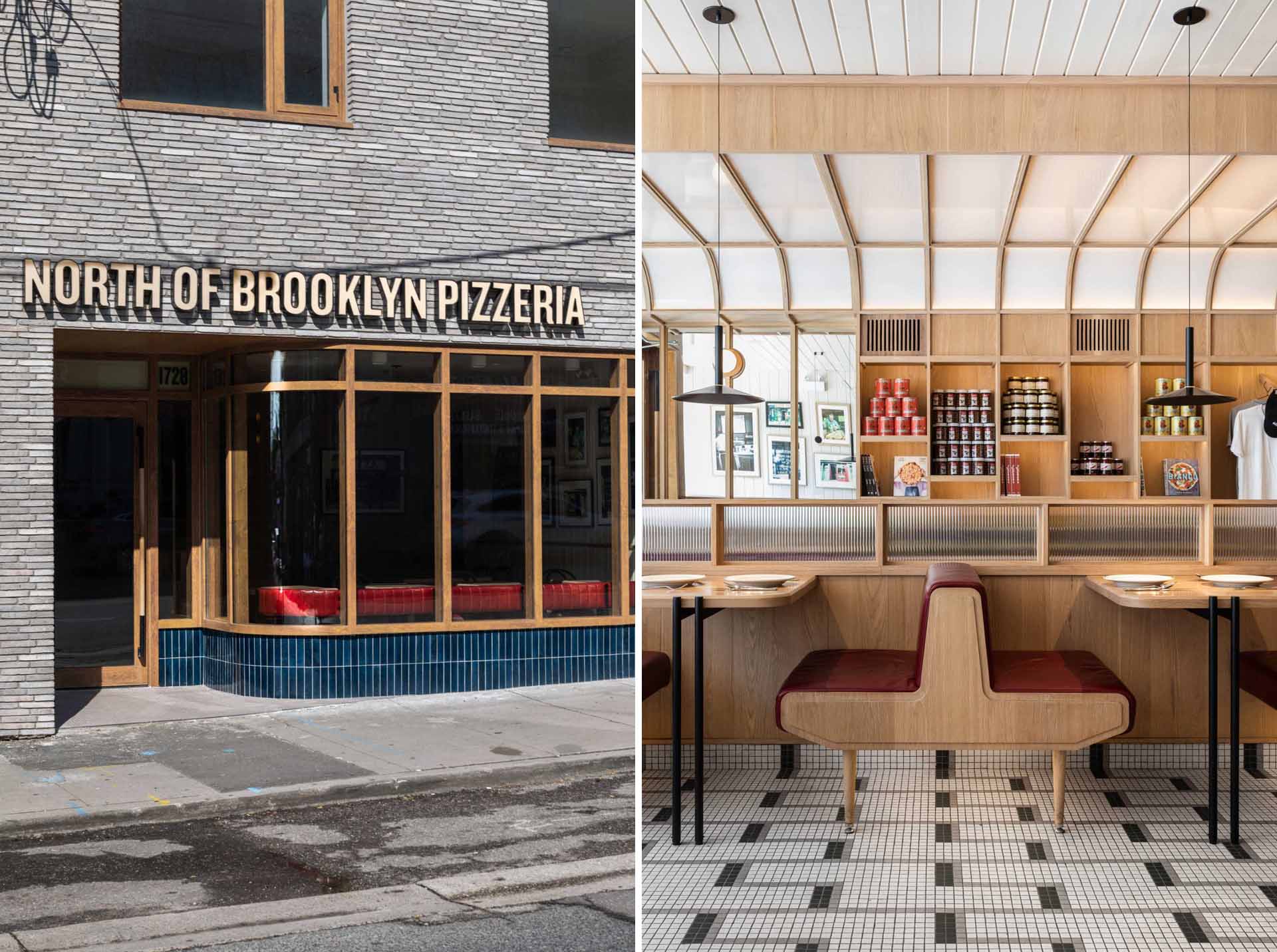 Architecture firm MRDK has recently completed North of Brooklyn Pizzeria in Toronto, Canada, that balances nostalgia and modernity.
Located in Toronto's York neighborhood, the pizza parlor was once two separate commercial units, that were transformed into a single space that now accommodates two busy pizza lines in the kitchen.
The facade has been transformed and features light brick, wooden windows, and a curving blue ceramic tile.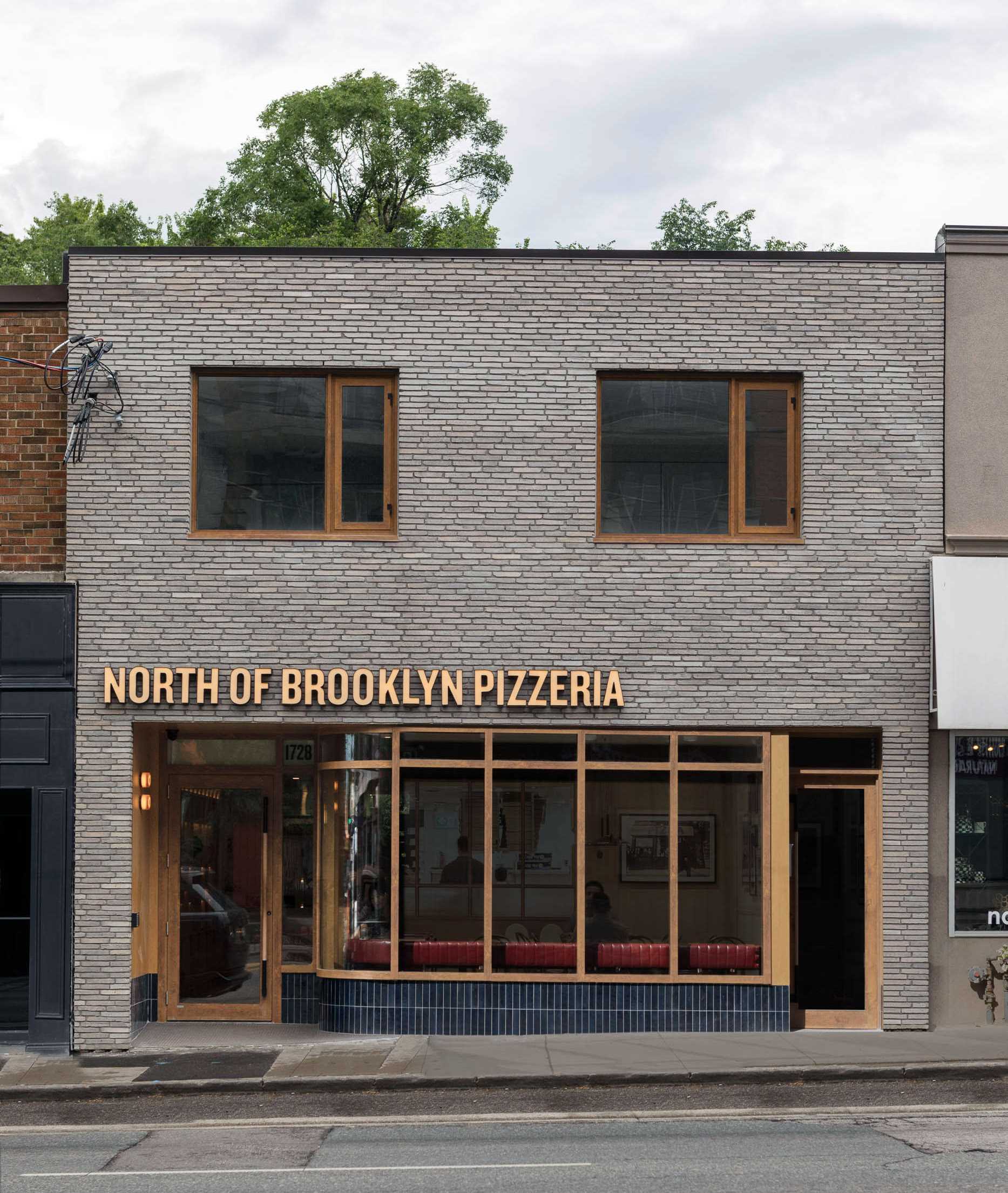 Upon entering, guests are greeted by a custom patterned mosaic adorning the floor, skillfully
crafted to evoke memories of artisanal workmanship.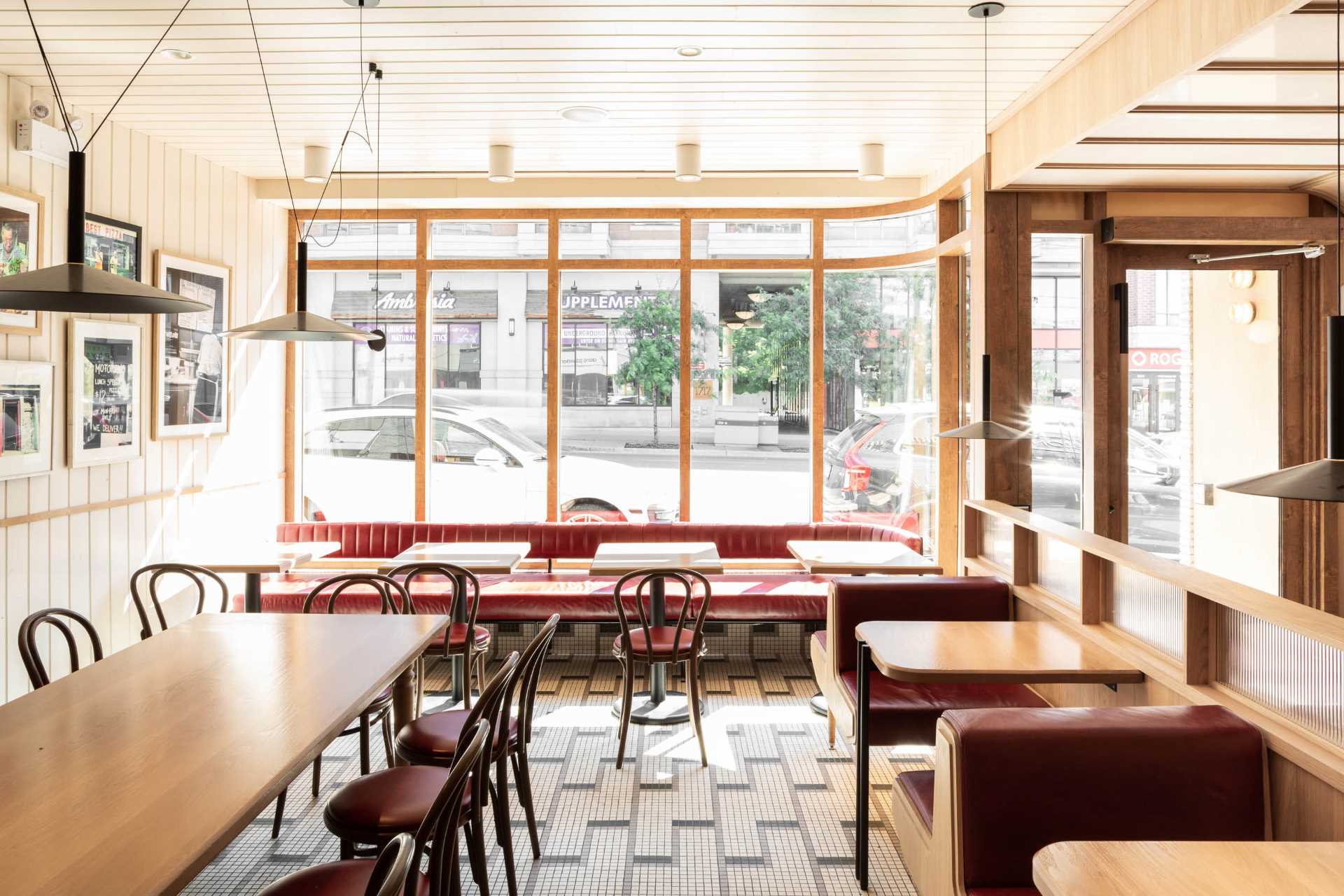 A custom-designed upholstered bench has been included by the door and below a mirror.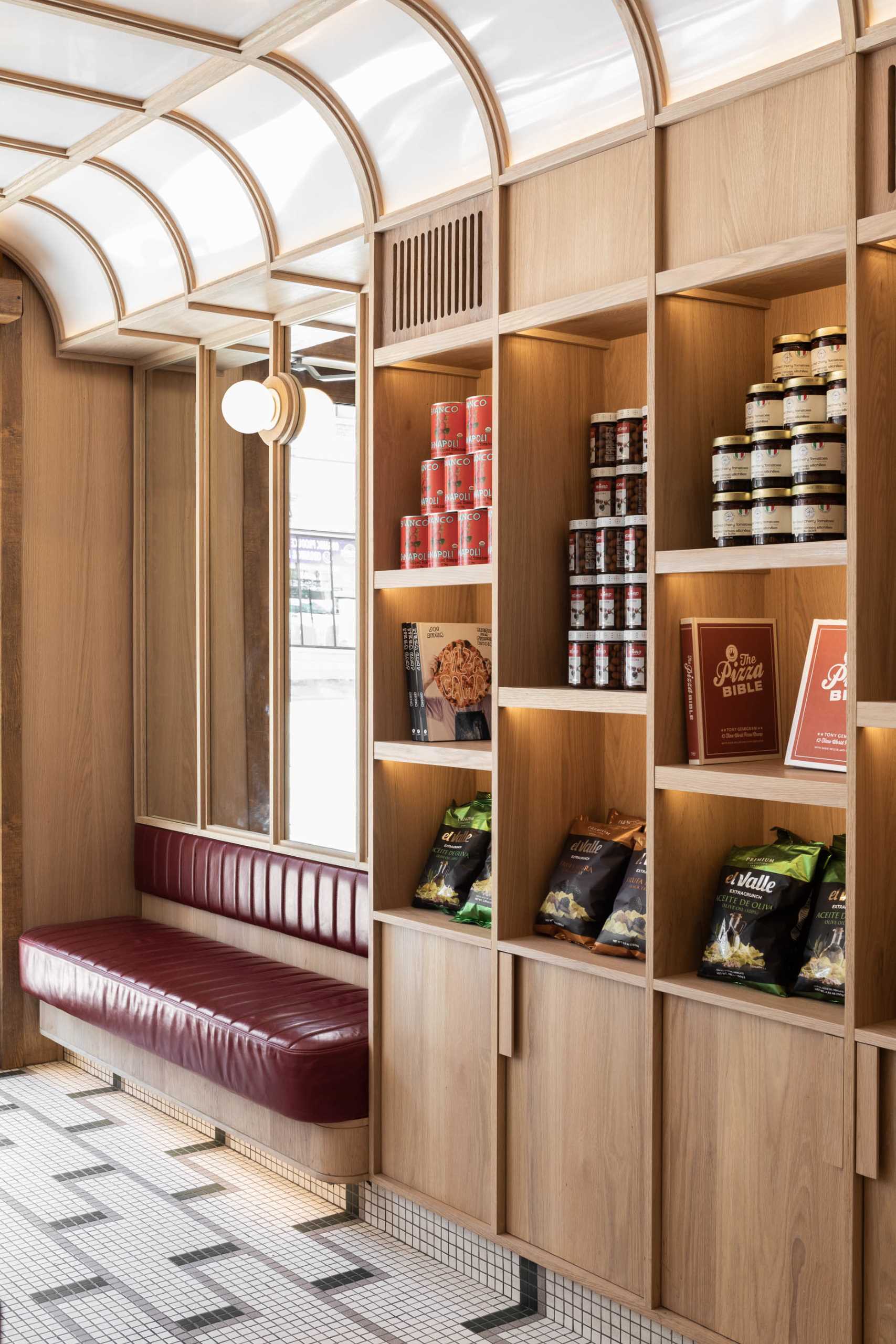 The light box ceiling subtly delineates the circulation space, guiding visitors to the ordering counter with ease. A wall of shelves with hidden lighting proudly showcases gourmet goods, branded merchandise, and pizza-related items.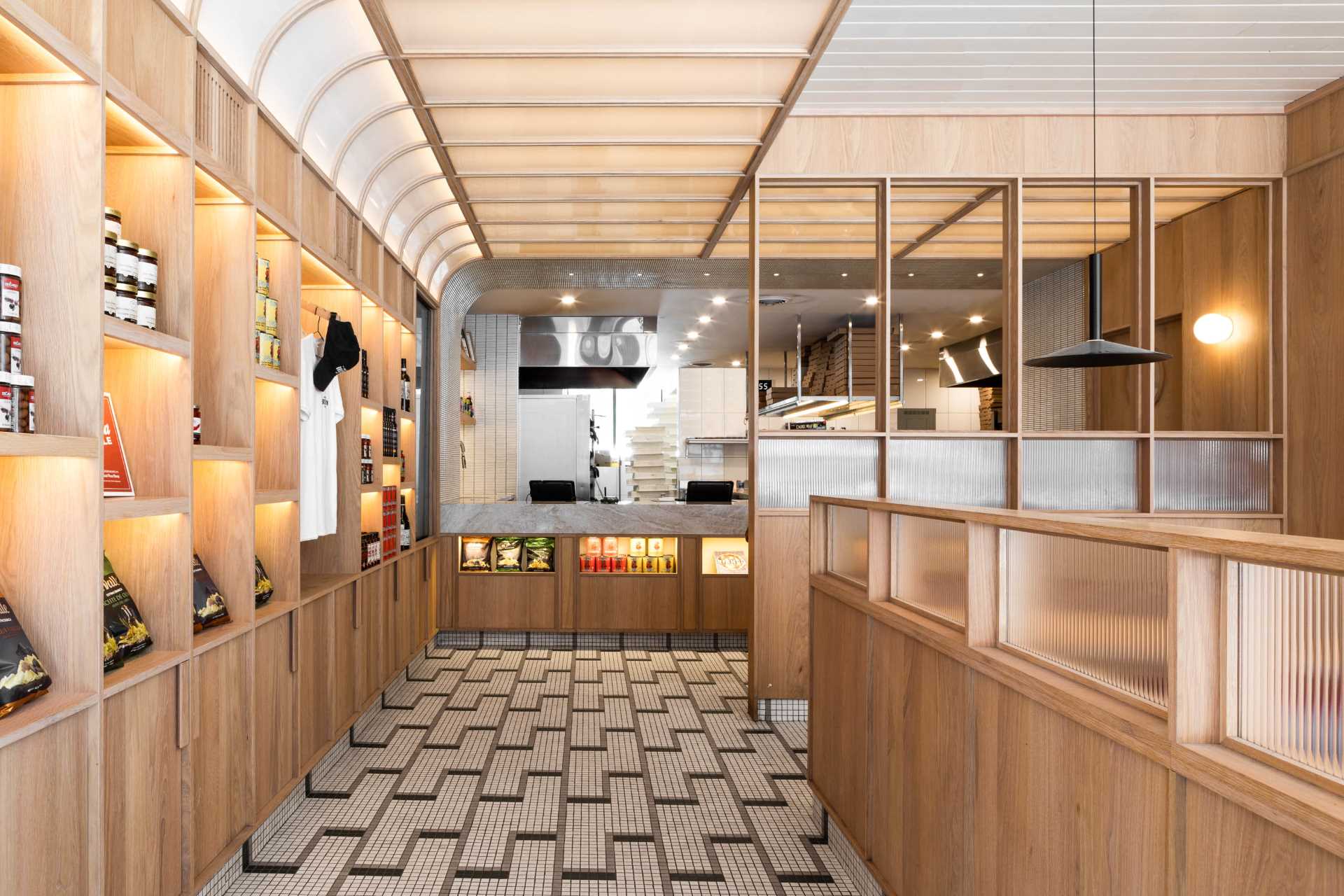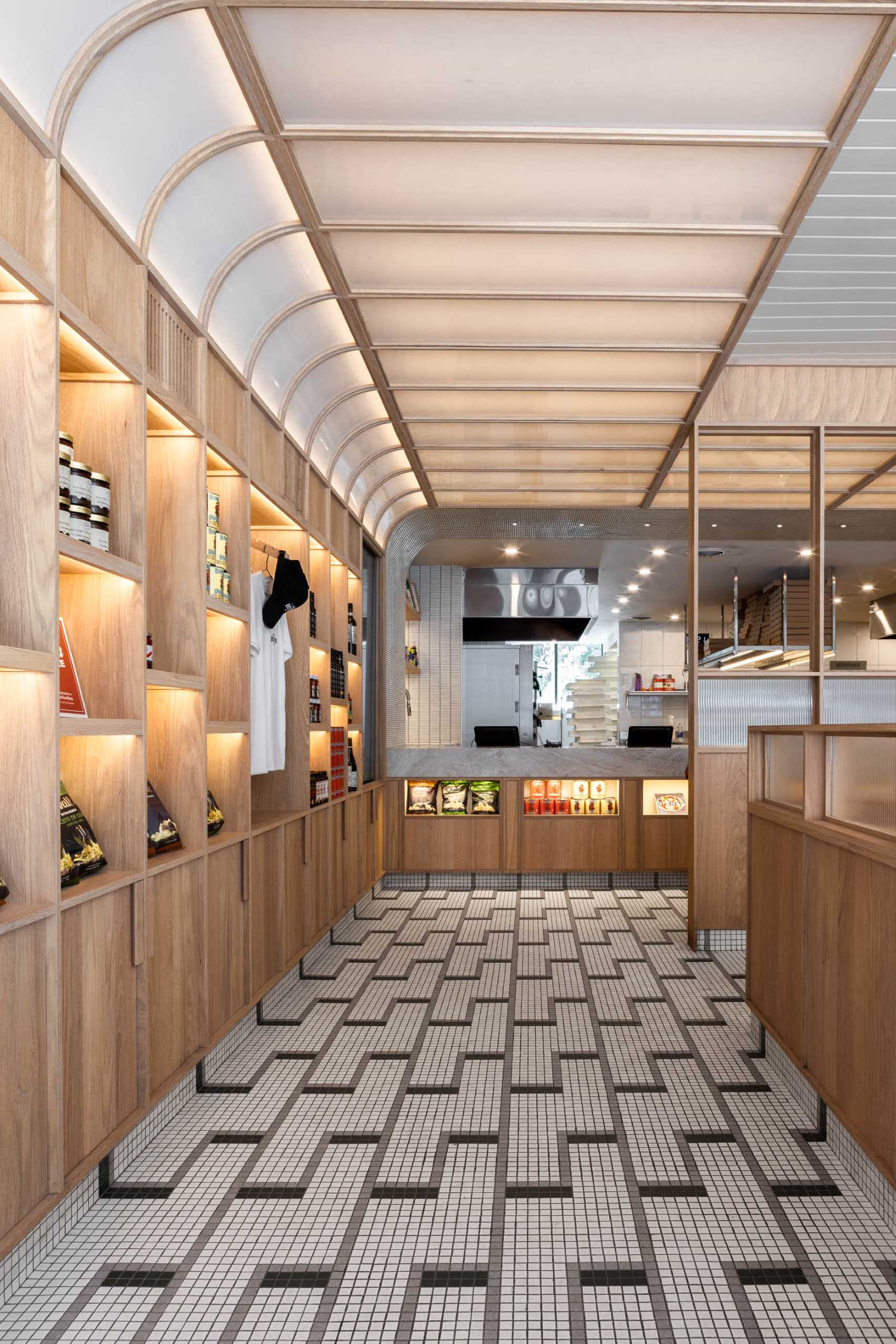 At the end of the shelves is the menu board, while the ordering counter has tiles that wrap from the wall to the ceiling.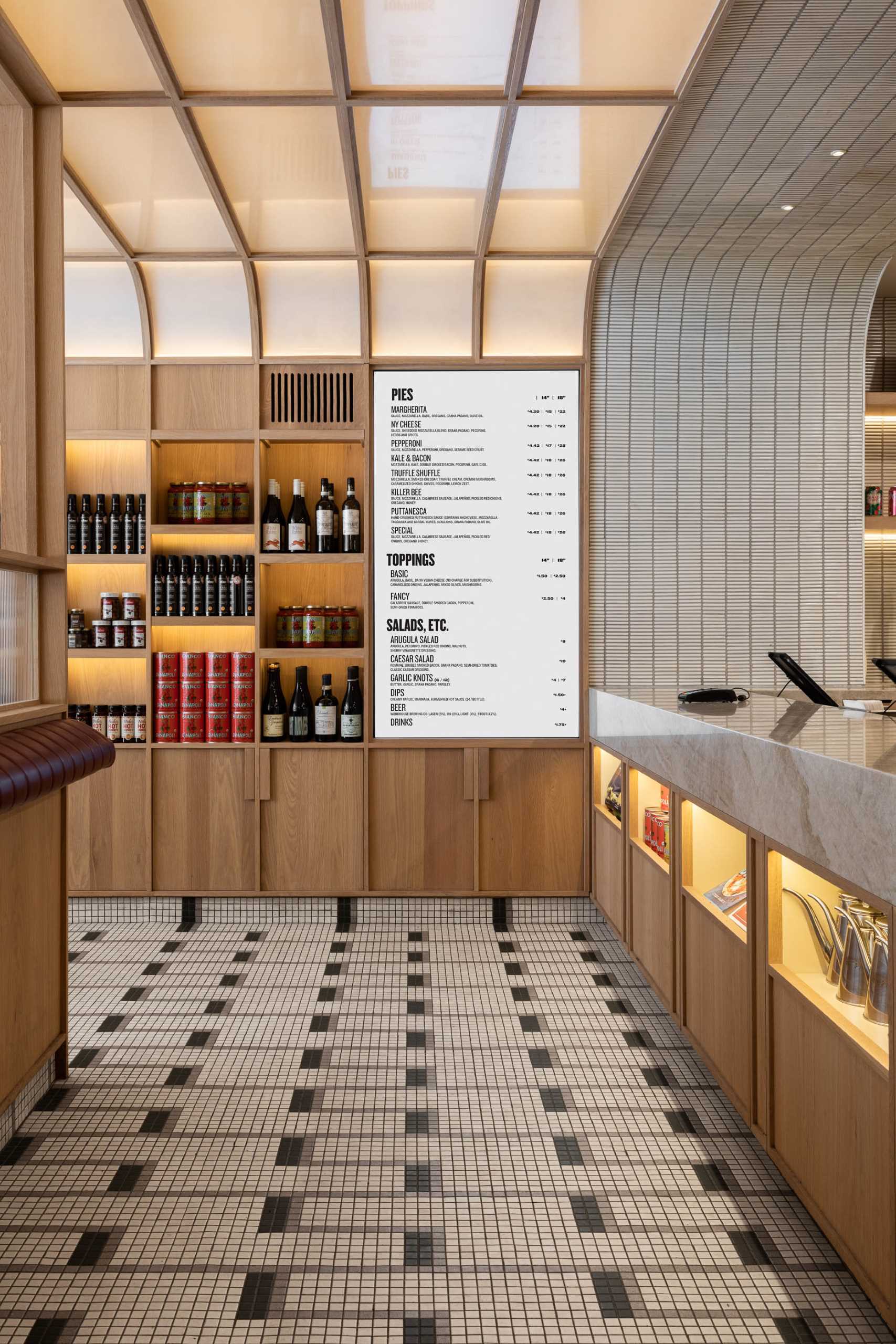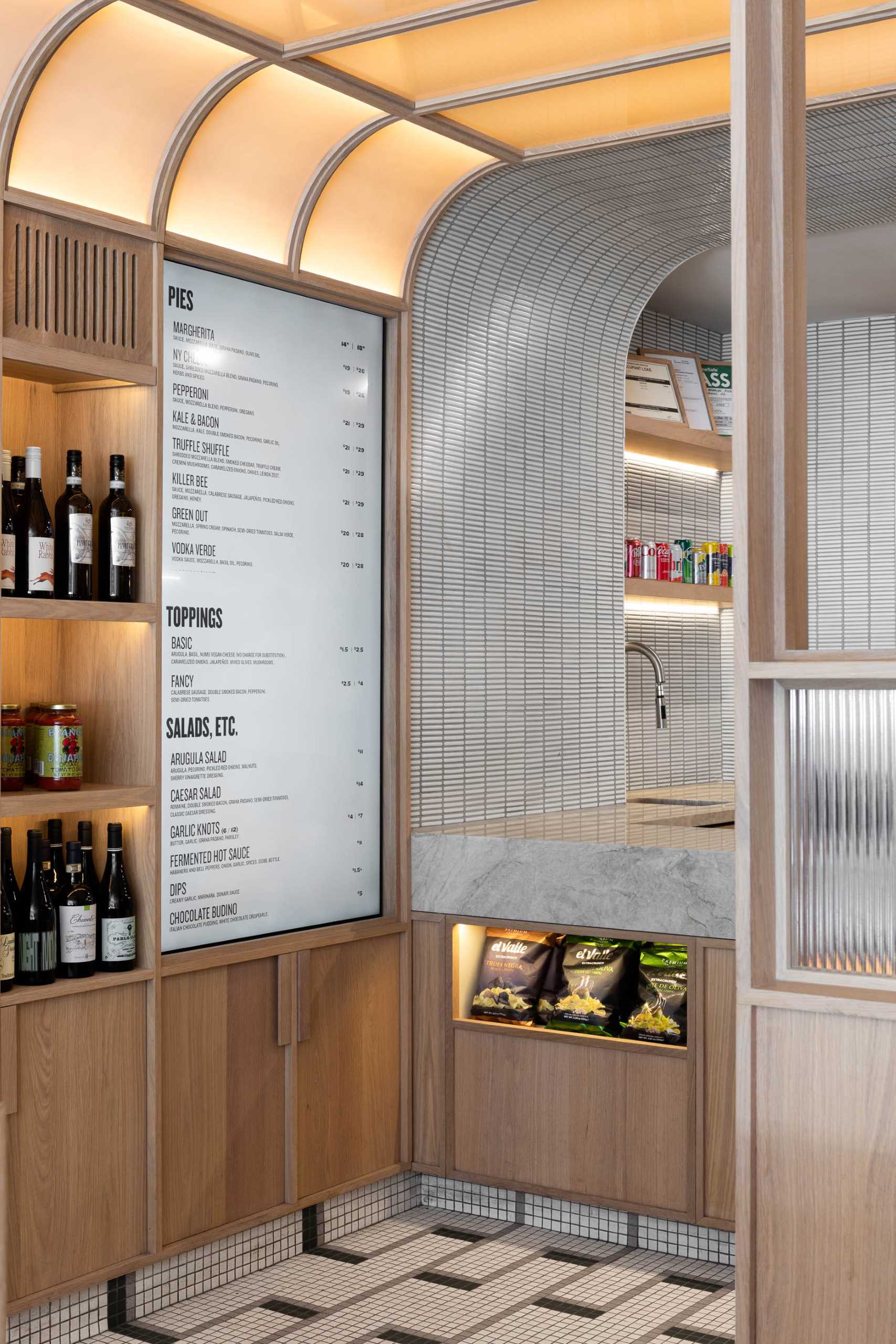 At the other end of the ordering counter is the door to the washroom.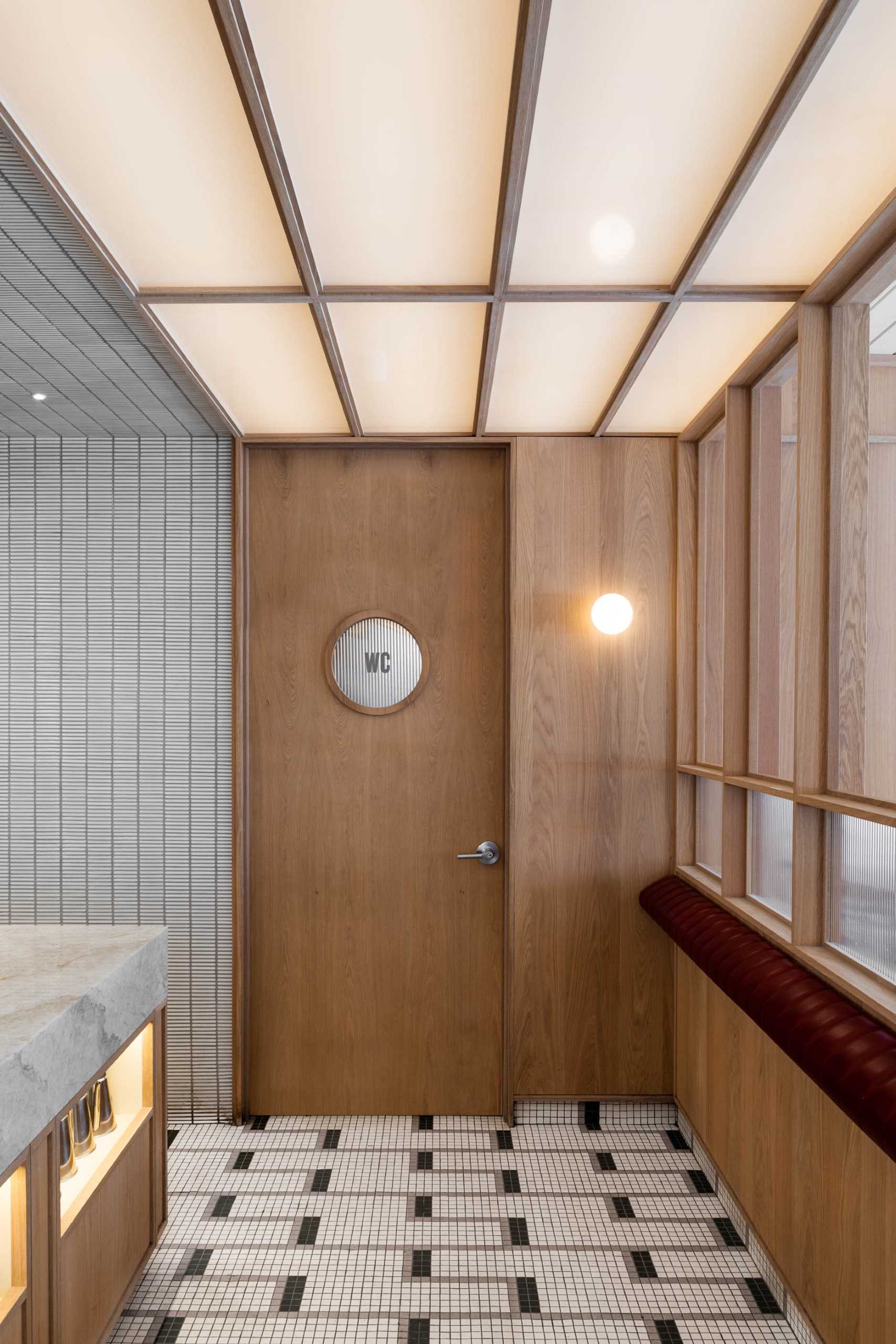 In the dining room, there's a balance between traditional and contemporary aesthetics, with modern pendant lights by Marset illuminating the fixed dining tables, creating a warm and intimate setting.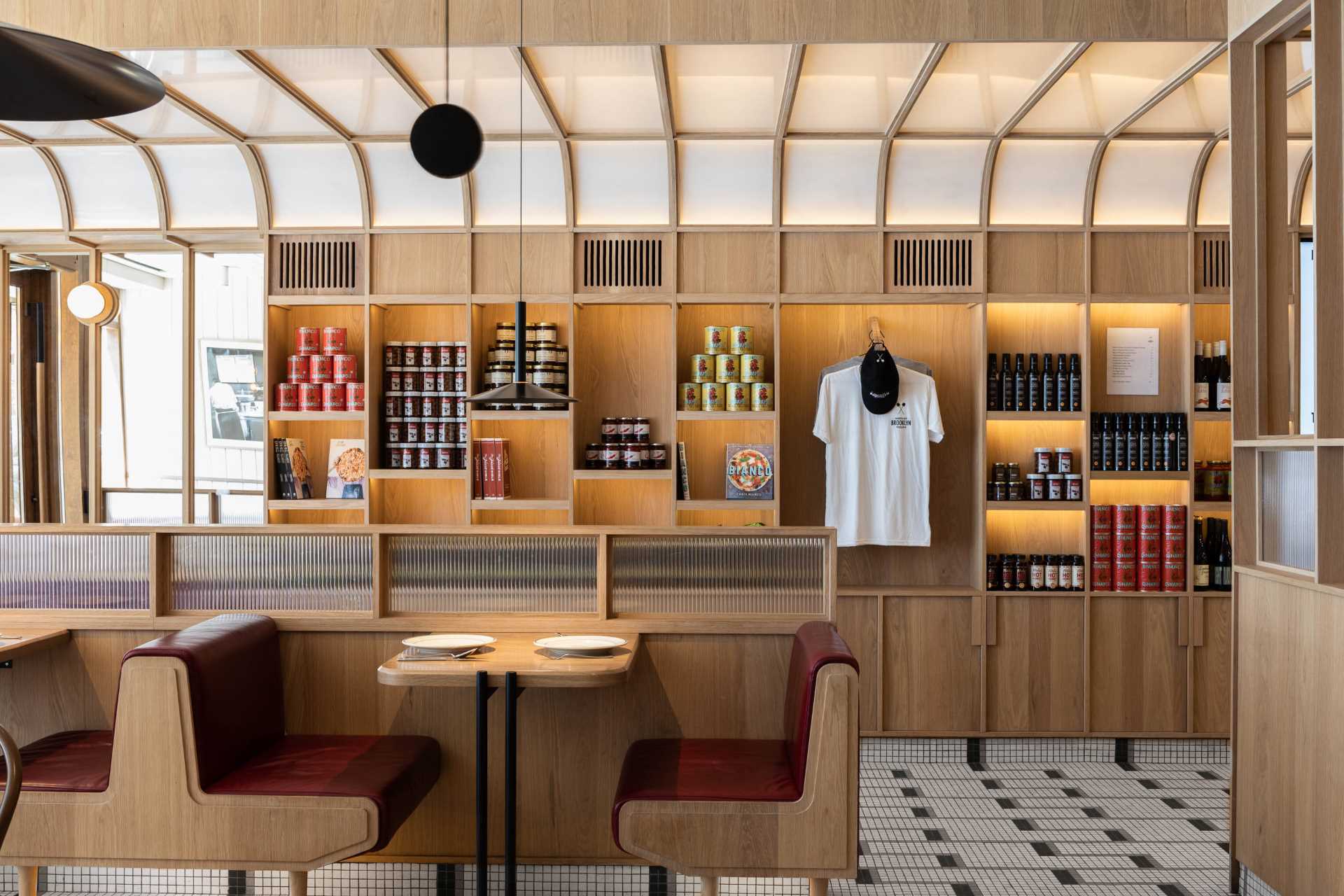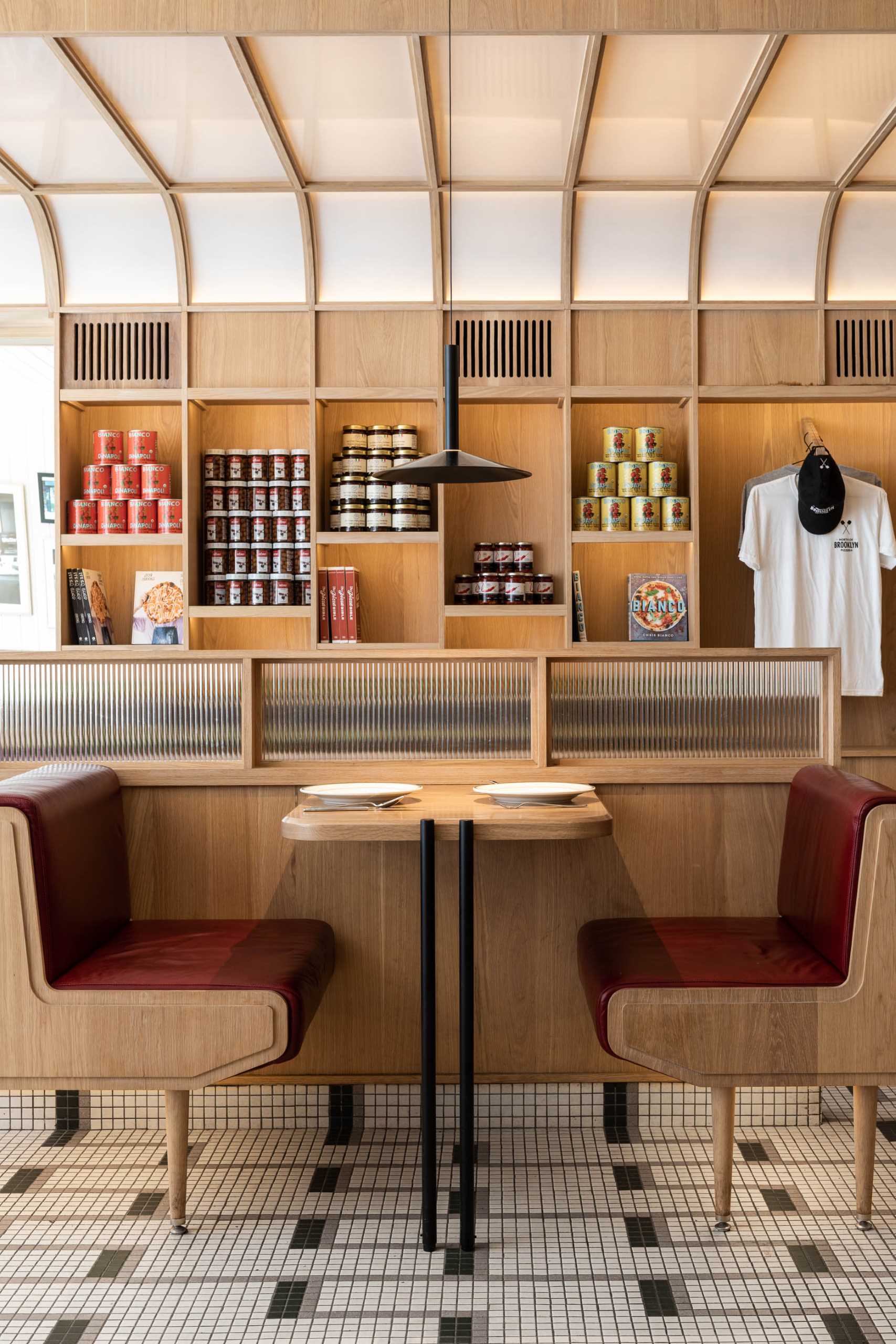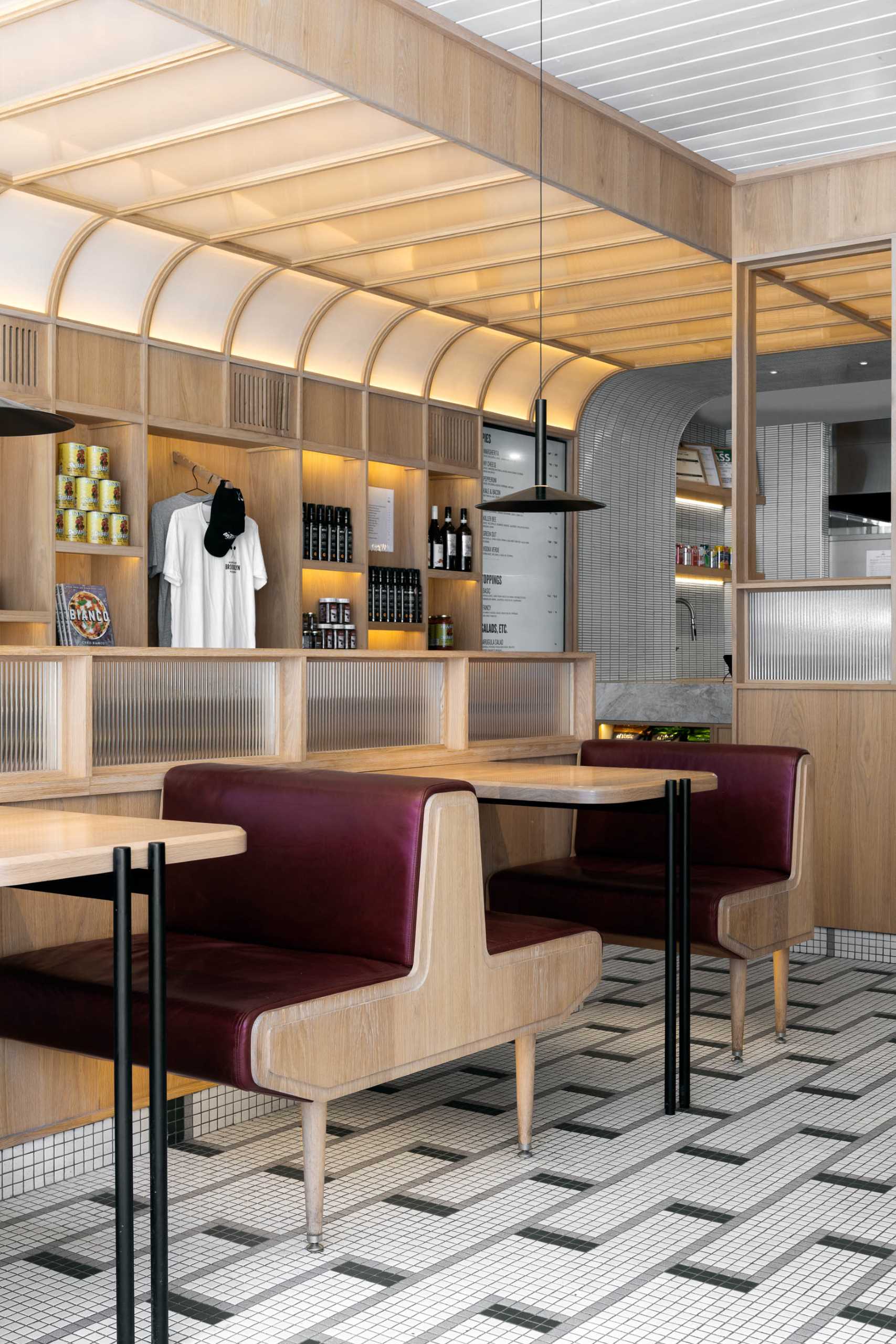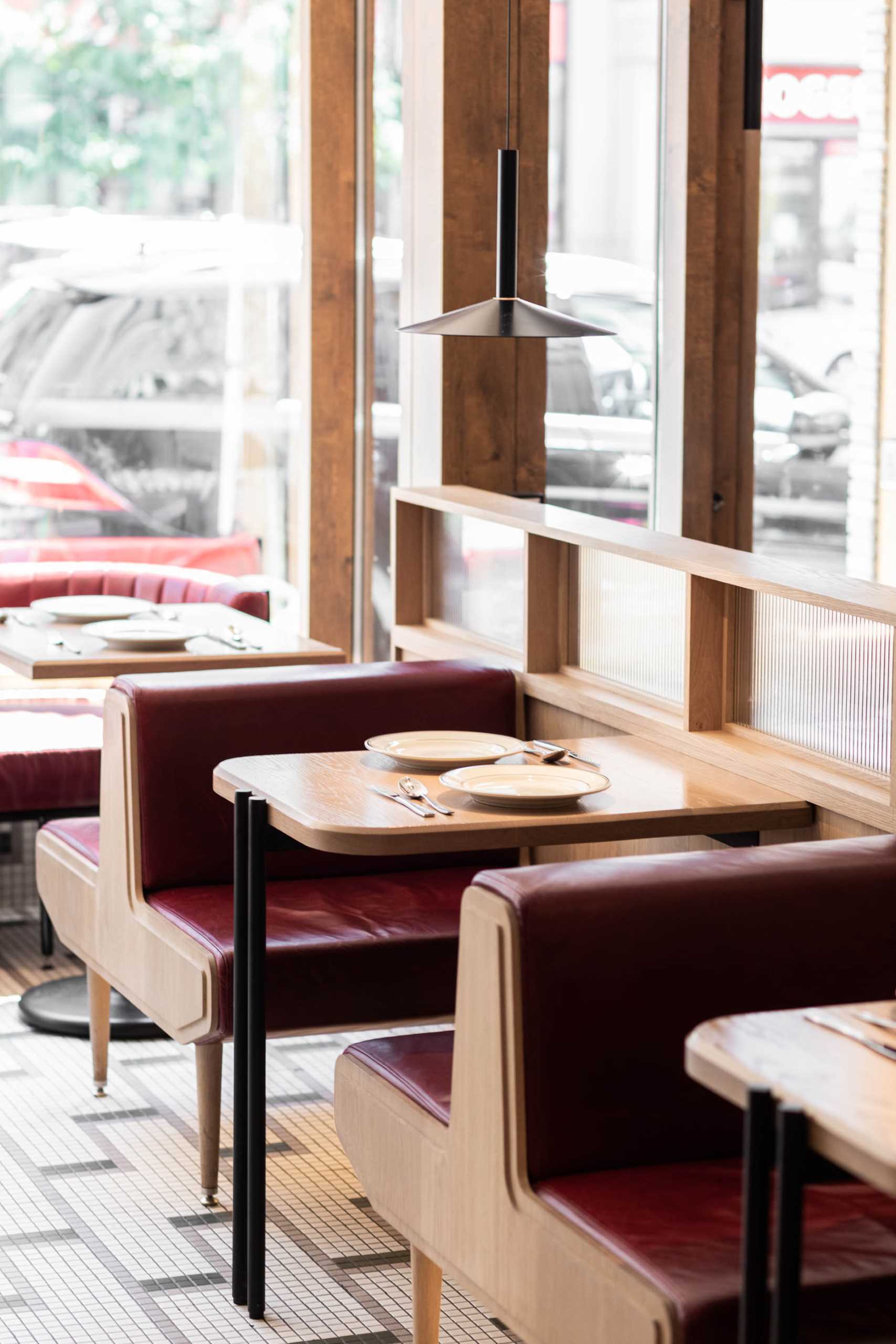 Painted warm white tongue and groove boards adorn the walls and ceiling, while a large farmhouse table beckons groups to gather and share in a convivial atmosphere, and banquette seating is positioned by the window. There's also a series of photos that show classic NYC pizzerias including Di Fara, Paulie Gee's, and Best Pizza.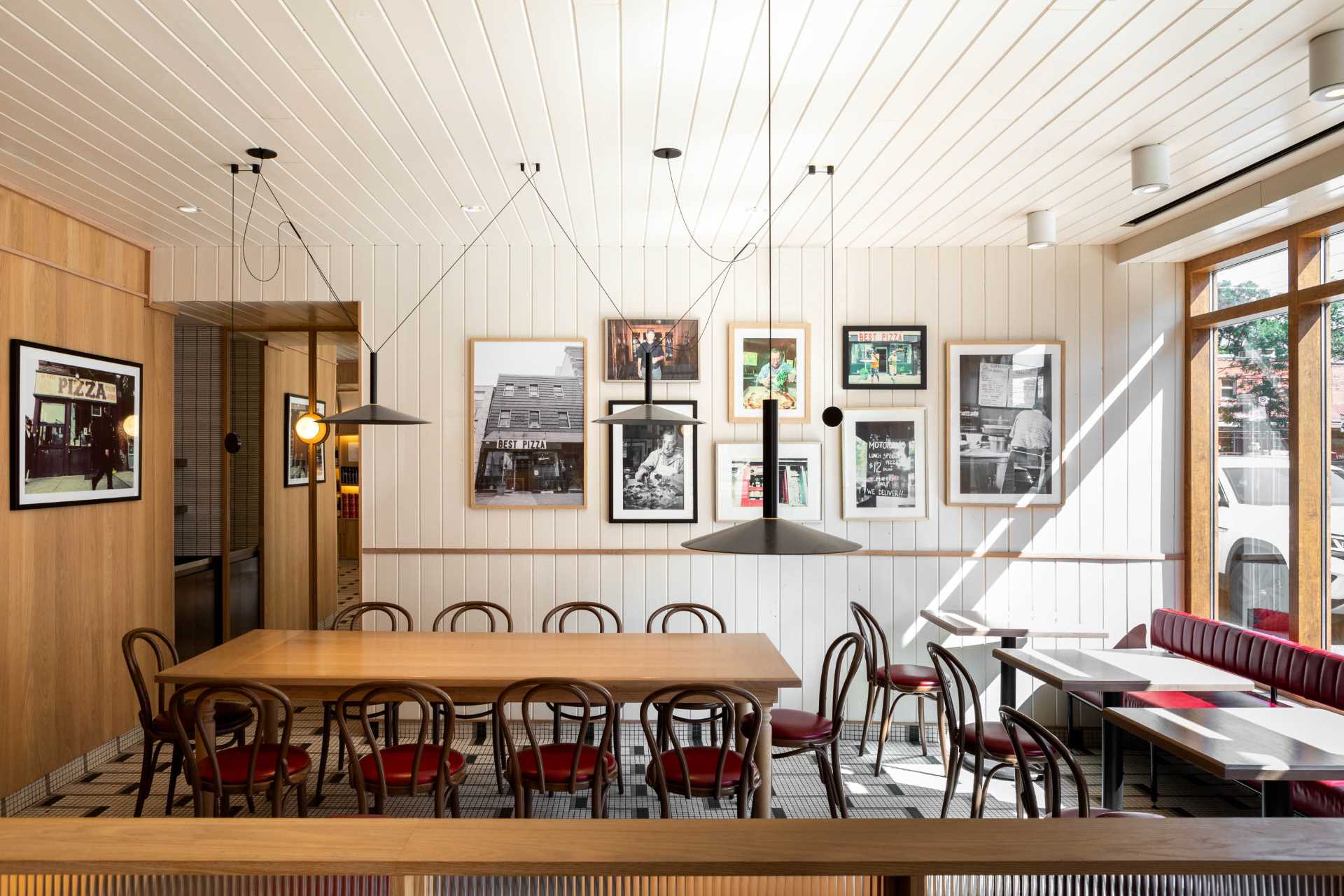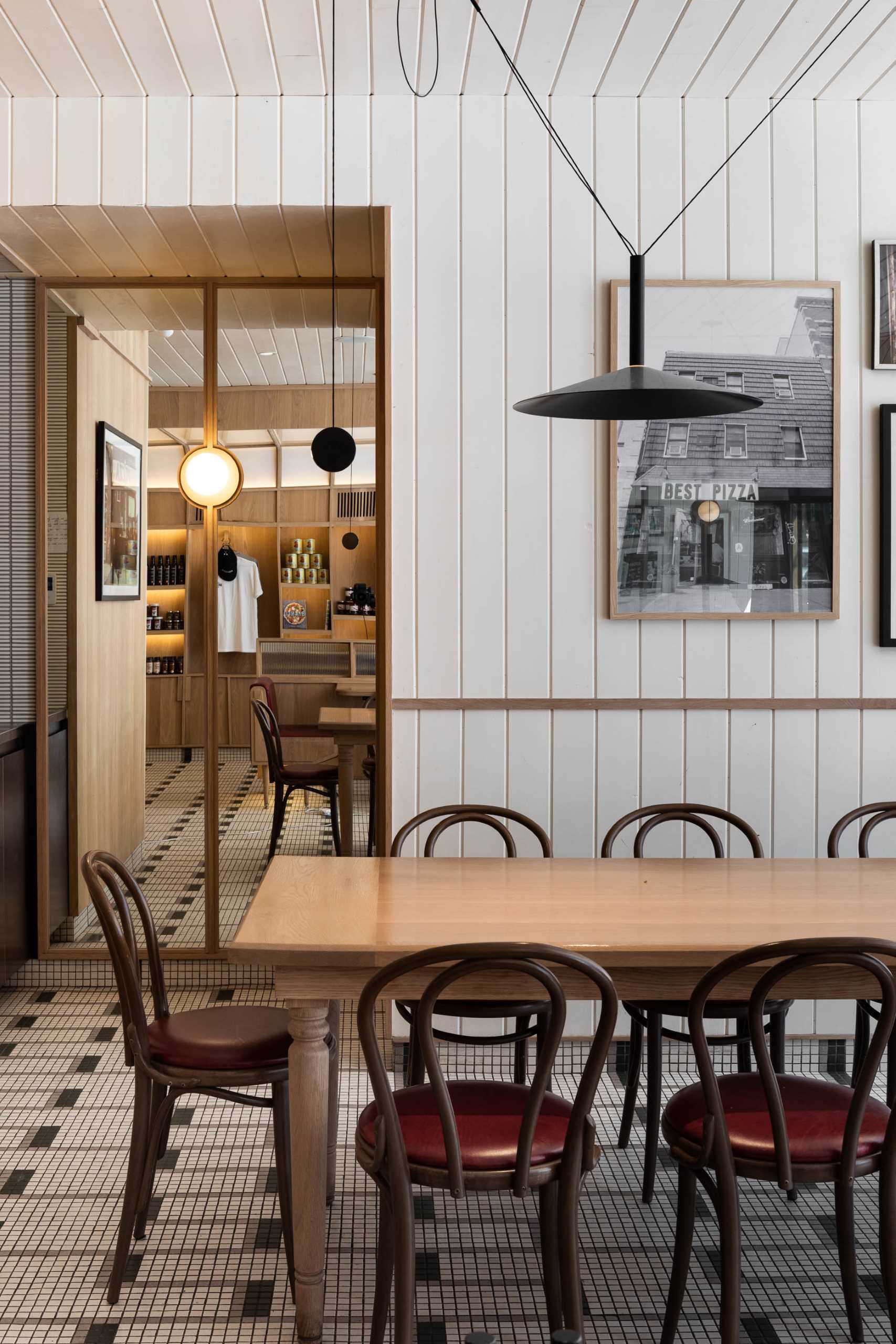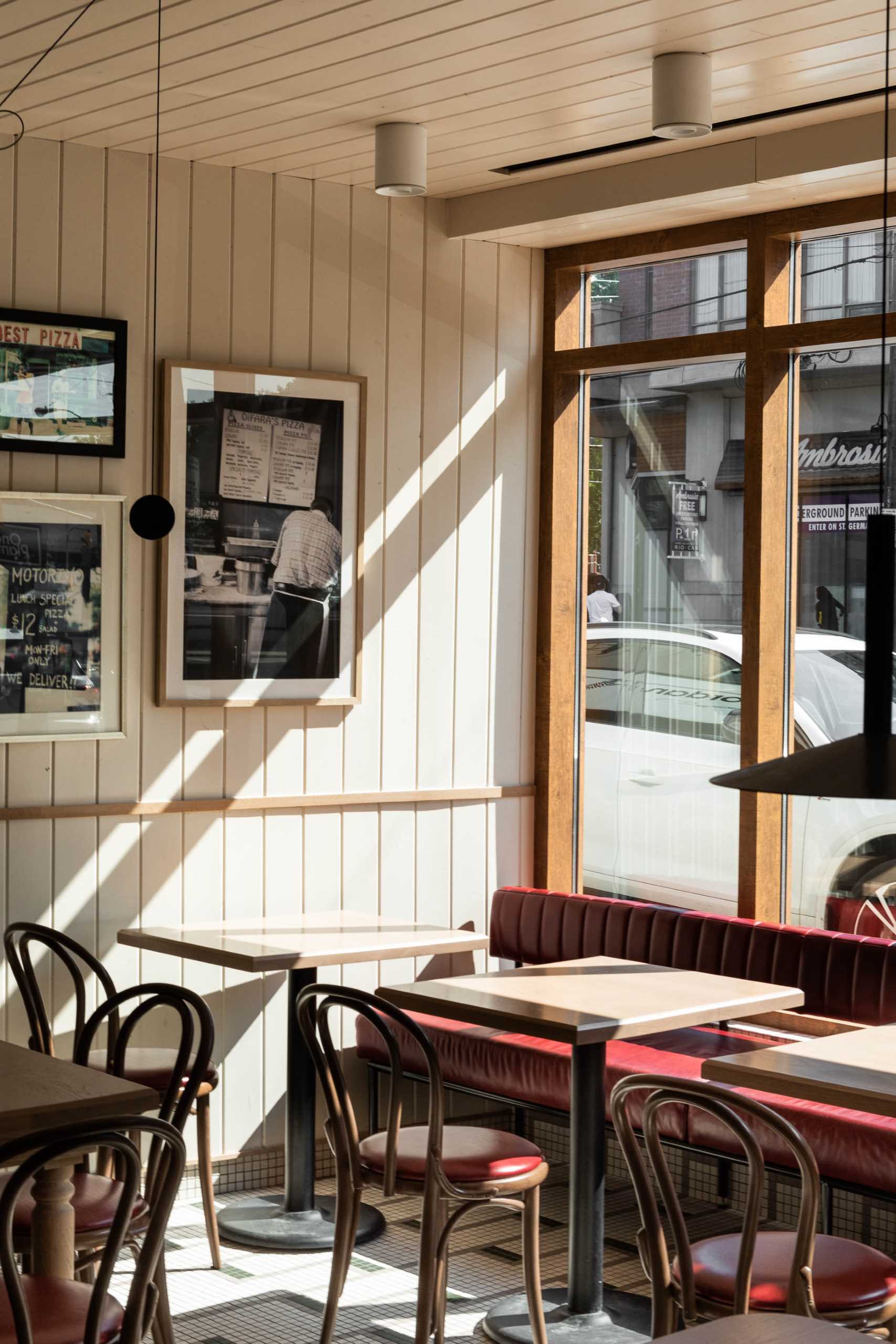 Here's a look at the floor plan for the restaurant.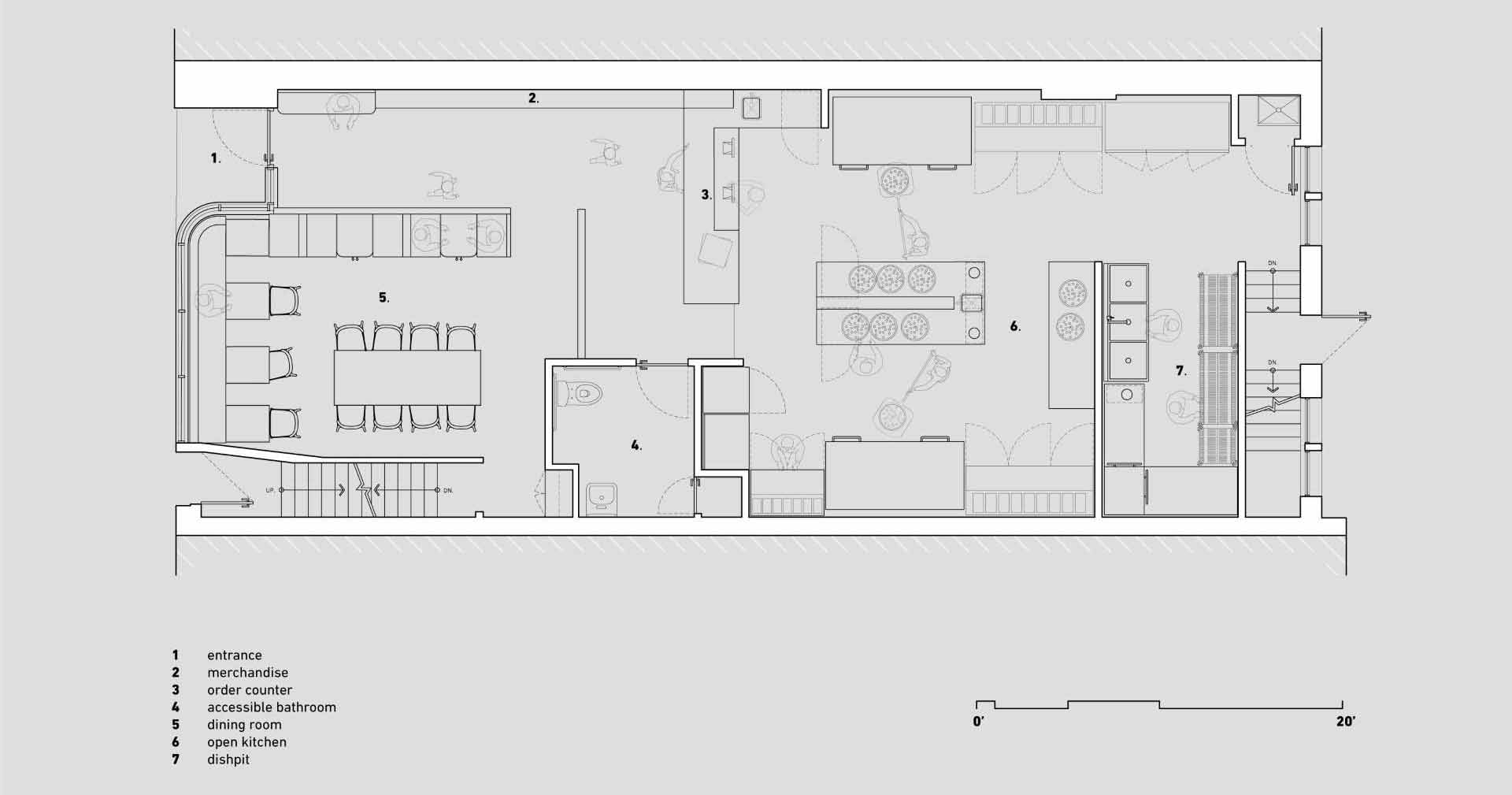 Photography by David Dworkind | Architect: MRDK | Architect of Record: Architectural for All – Rikka Pappa | Construction: Carbon build