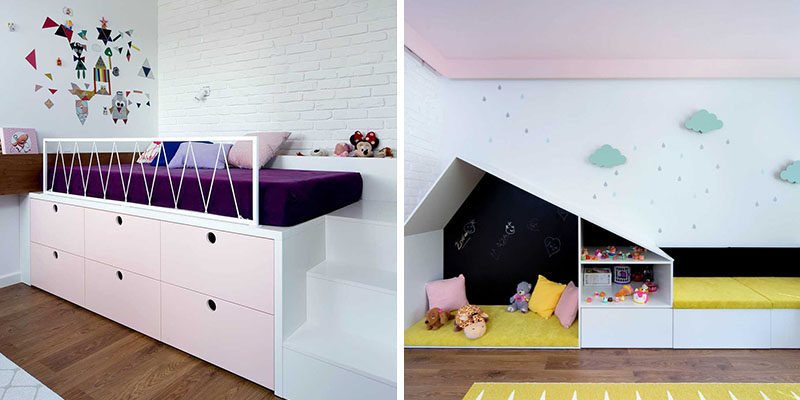 Photography by Tomasz Borucki
When Widawscy Studio Architektury were asked to design the interiors of a house for a family in Poland, they created fun and creative bedrooms for the children.
In the first bedroom, steps lead up to a raised bed, allowing for storage to be built underneath, while a decorative rail makes sure the child won't roll out of bed.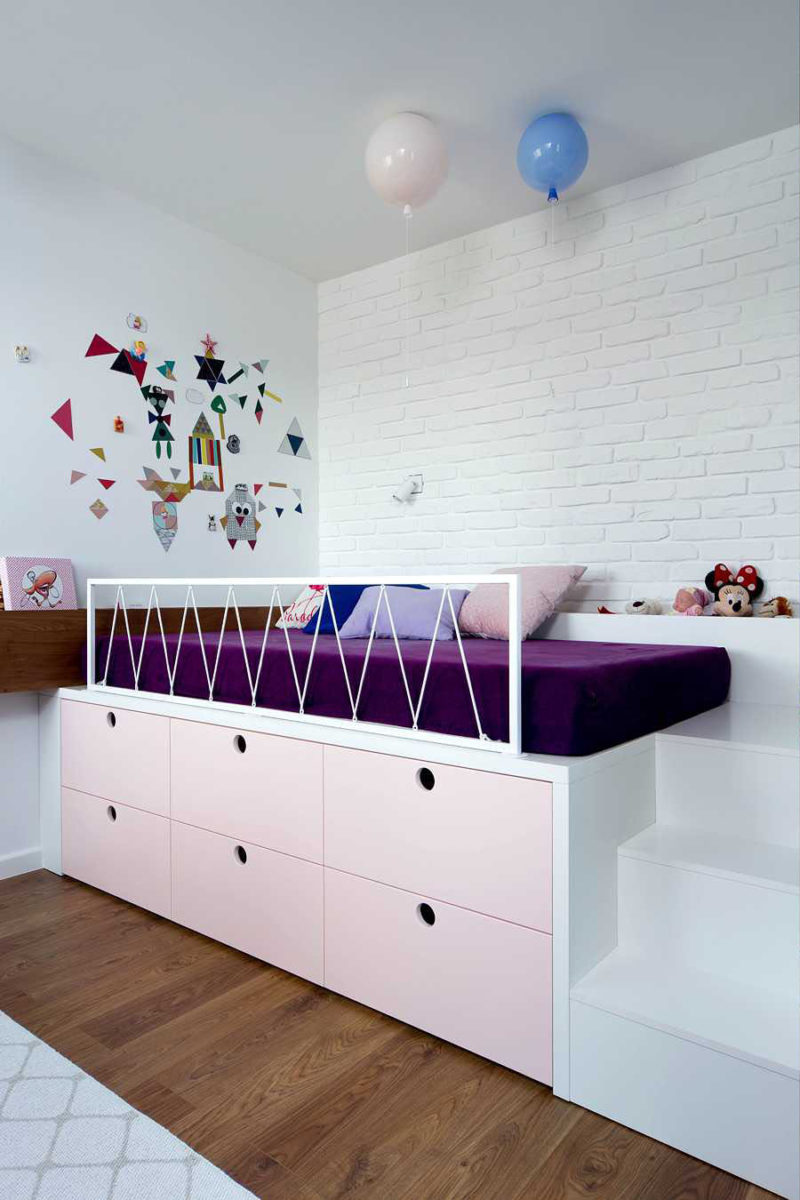 Photography by Tomasz Borucki
---
At the end of the bed are some open shelves that go all the way up to the ceiling, while on the opposite wall there's further storage. The bedroom also uses bold blue for the walls, blinds, and carpet of the play area.
---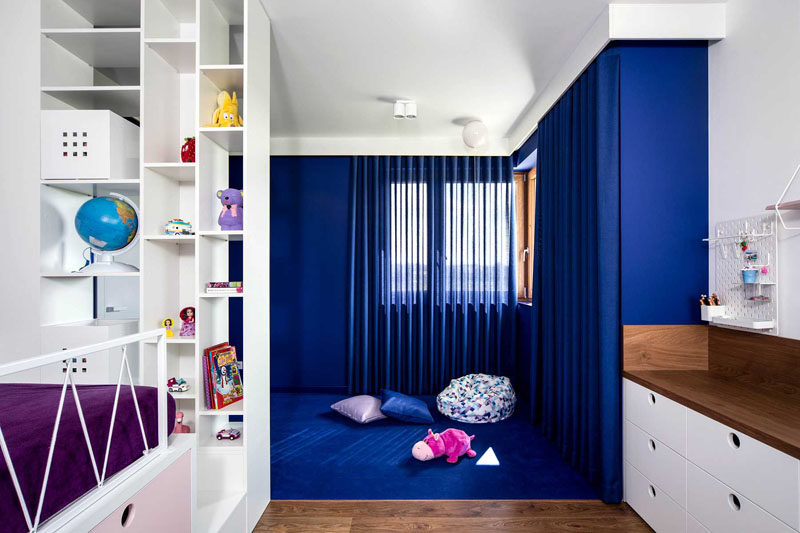 Photography by Tomasz Borucki
---
In the second bedroom, a day bed morphs into a playhouse, and yellow upholstery adds a pop of color. At the end of the day bed, there's a desk that runs the width of the room, and on the adjacent wall, there's also raised bed with storage.
---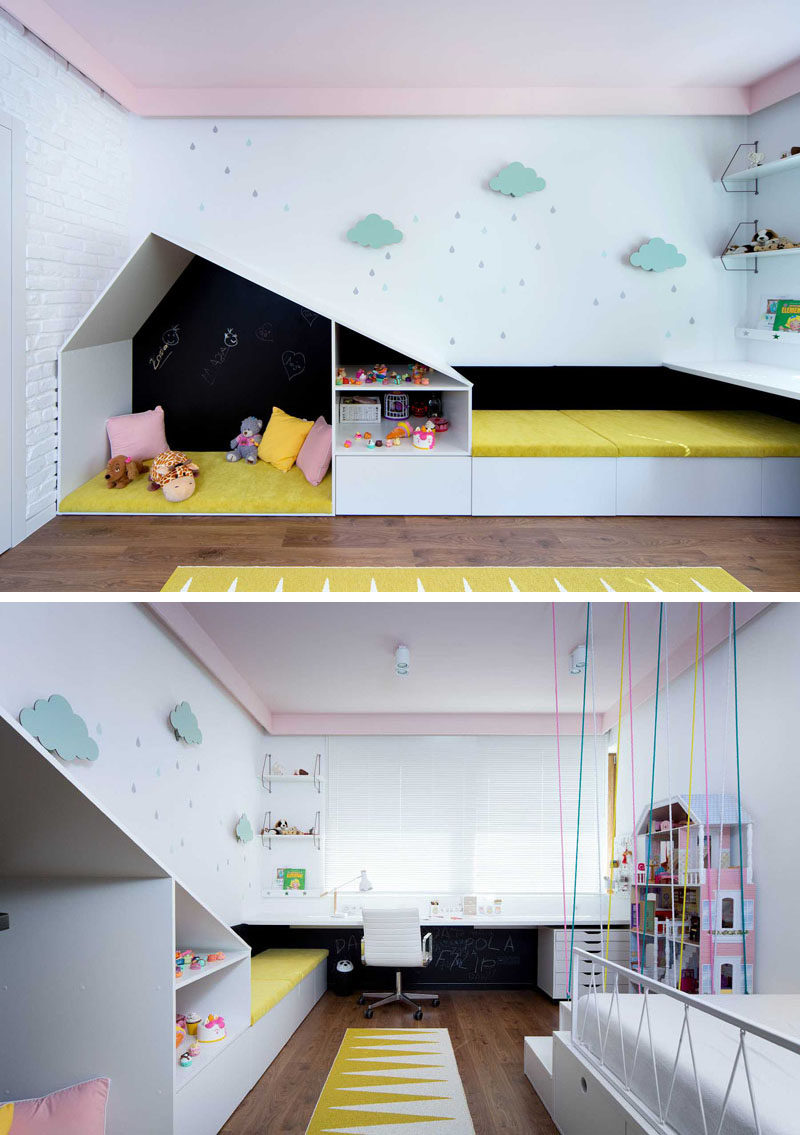 Photography by Tomasz Borucki | Design: Widawscy Studio Architektury – Katarzyna Widawska, Tomasz Widawski, Monika Jarosz
---