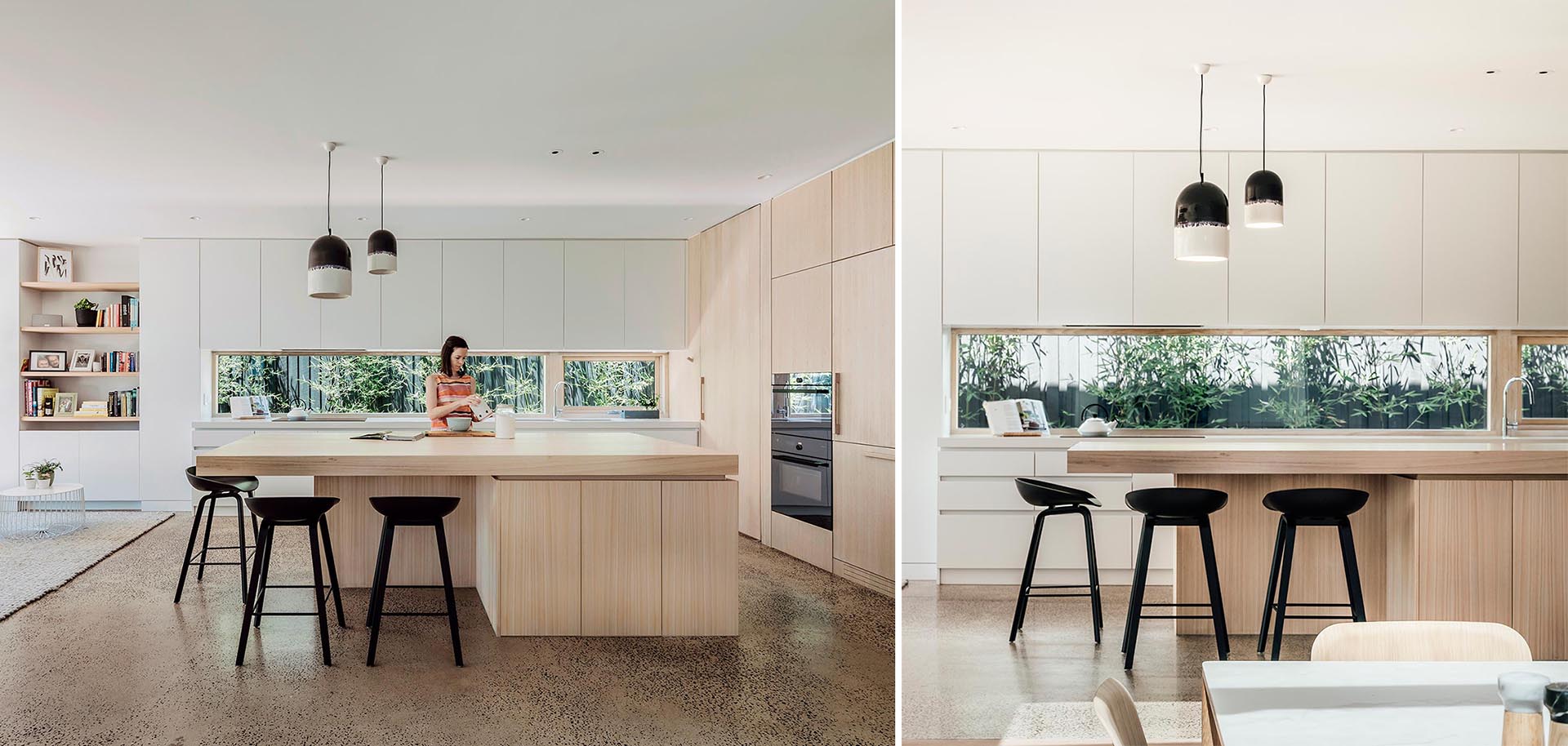 Mitsuori Architects has designed the renovation of a home in Northcote, Australia, that includes a new and open kitchen.
One detail we noticed in the wood and white kitchen, is the wood-framed horizontal window that doubles as the backsplash.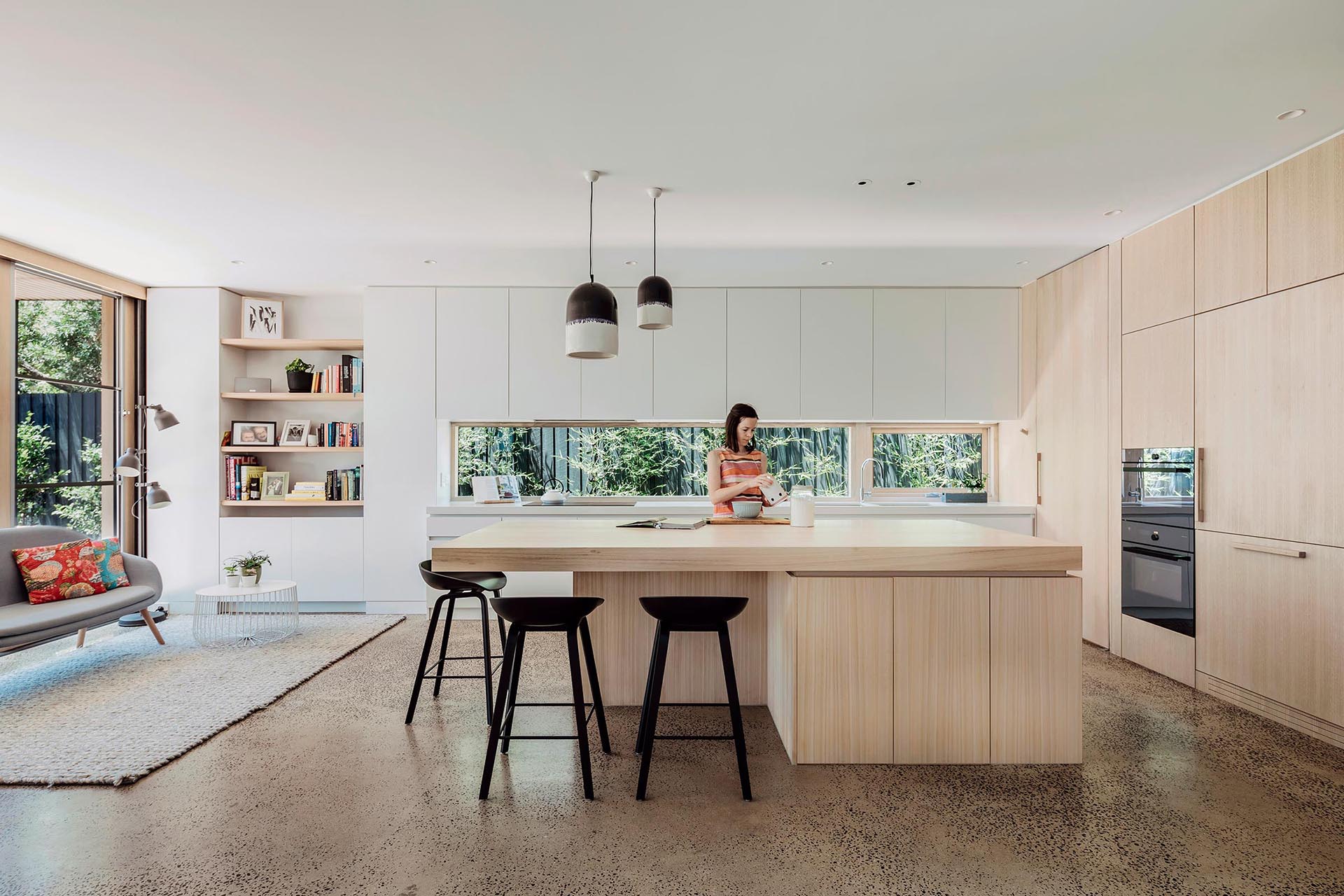 The window which runs along the wall provides a view of the garden outside and adds an abundance of natural light to the kitchen.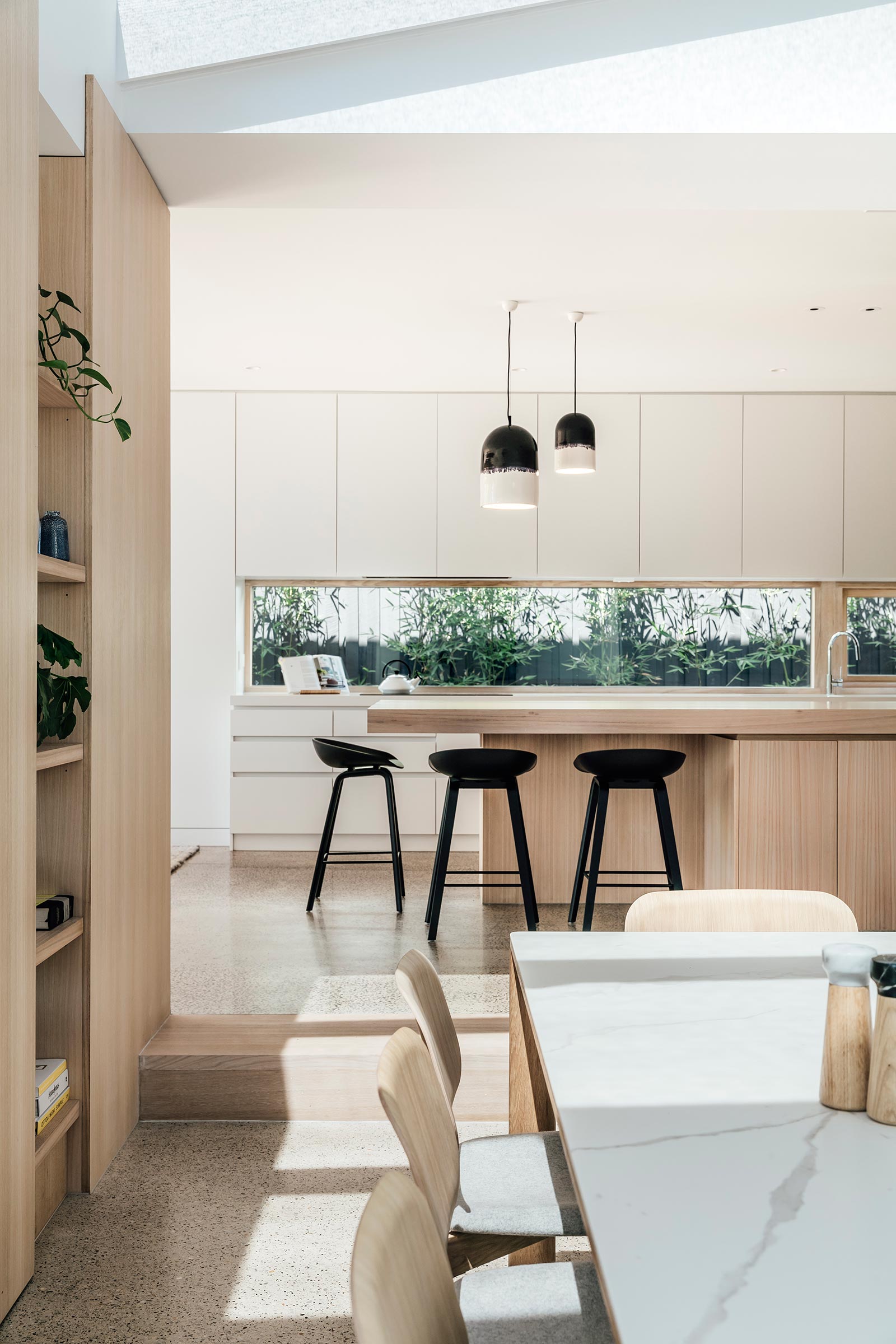 Adjacent to the kitchen is a small reading corner that's furnished with open shelving, a rug, a floor lamp, and a small sofa.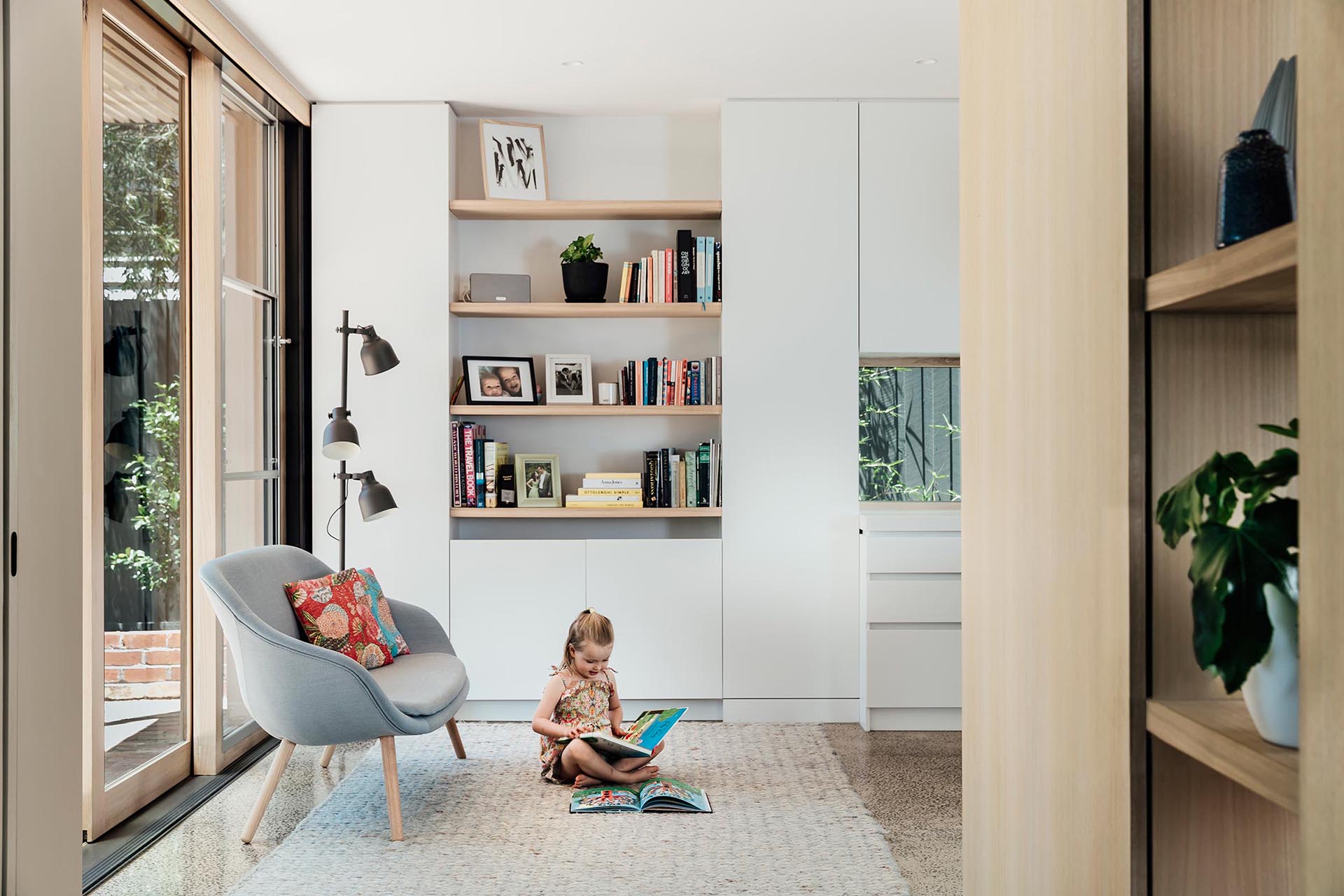 In the nearby dining room, multiple skylights flood the room with natural light, while at the same time, create shadows along the wall. On the opposite wall, custom joinery creates plenty of storage space, while the table is surrounded by chairs as well as a bench. Polished concrete flooring rounds out the contemporary interior.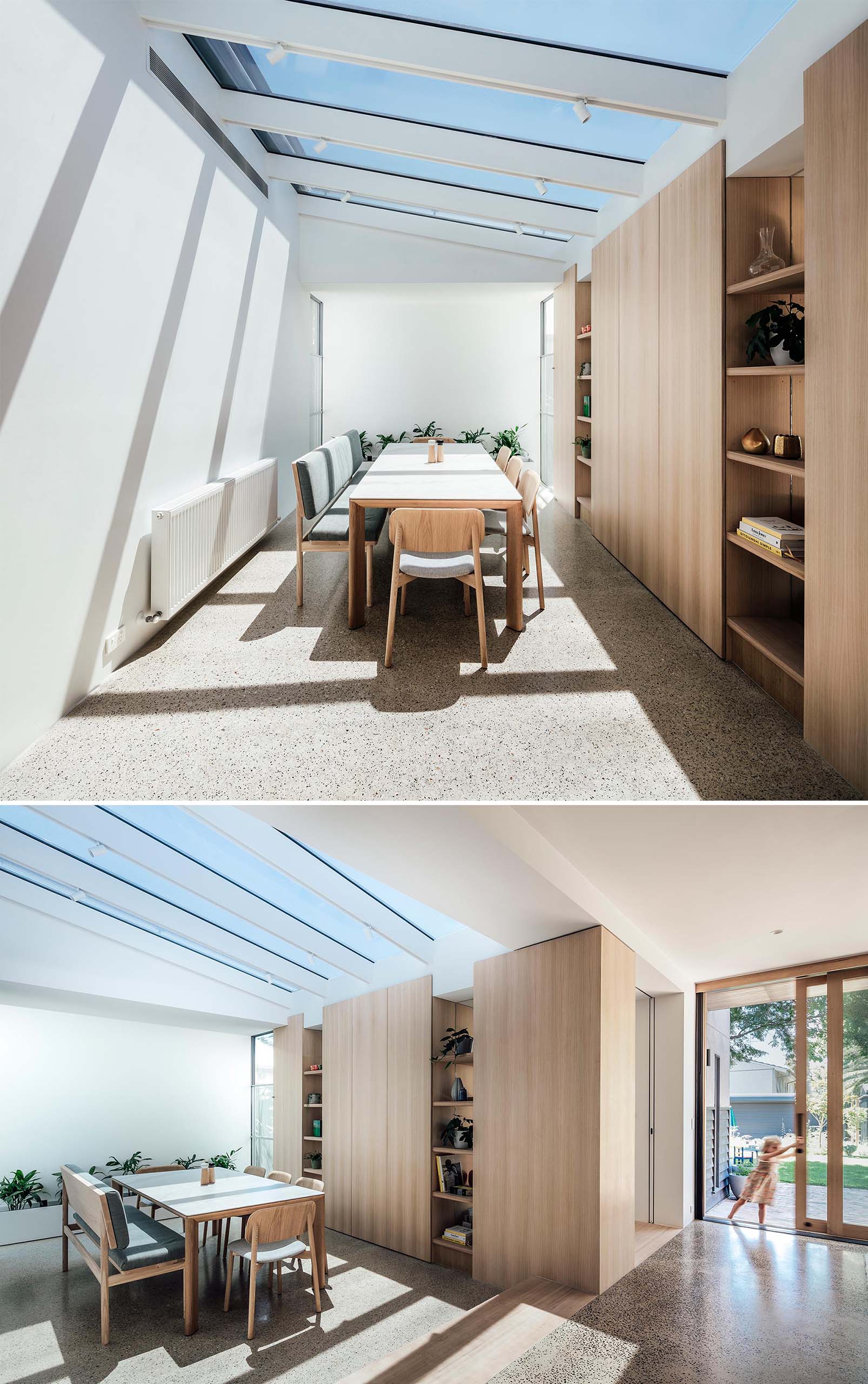 In the updated bathroom, while tiles cover the walls, while a rounded frameless mirror hangs from a simple wood hook, which also matches the wood vanity.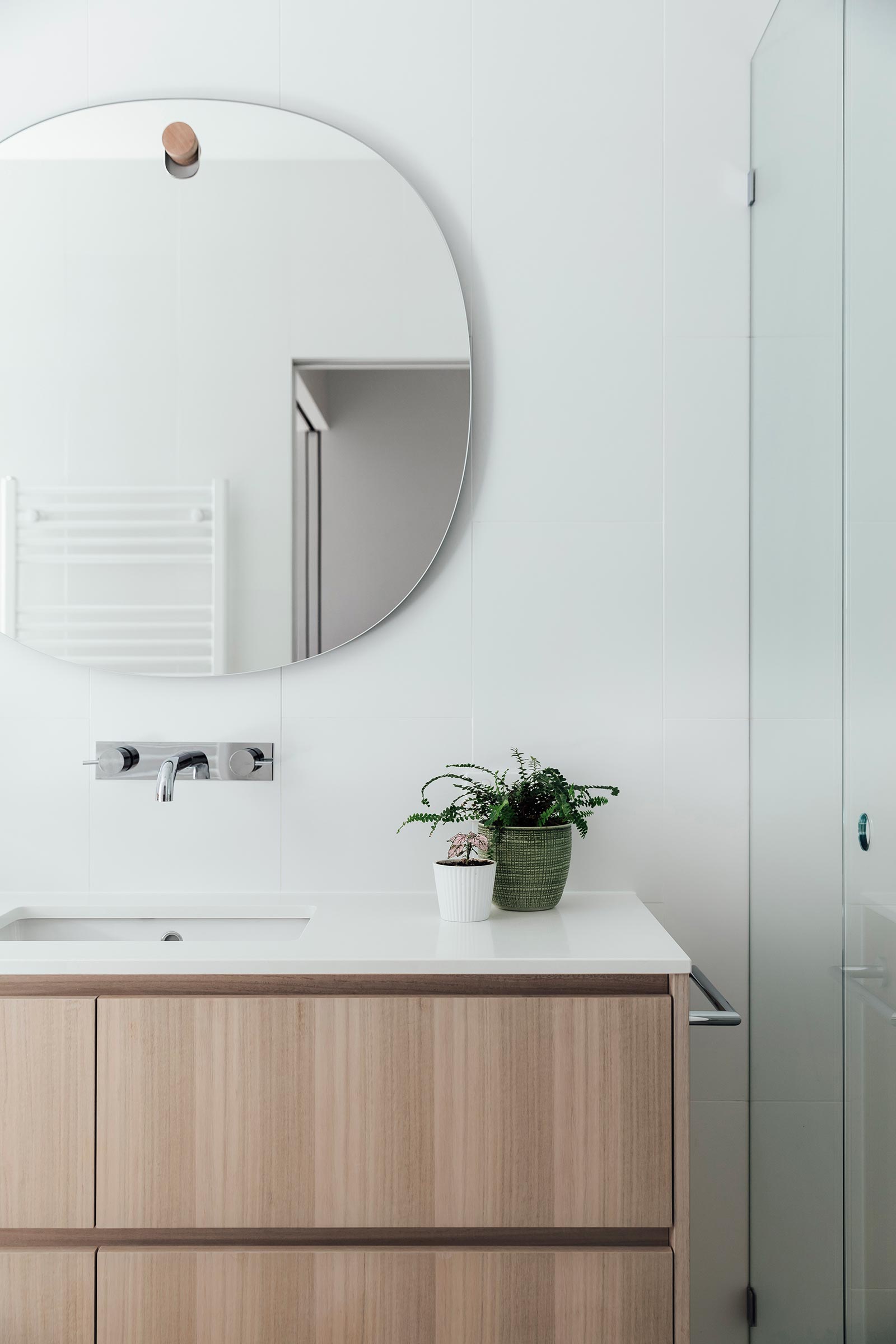 The bathroom also includes a built-in bathtub with a tall window and shelving niche on the adjacent wall. A white heated towel rail almost blends into the surrounding white wall.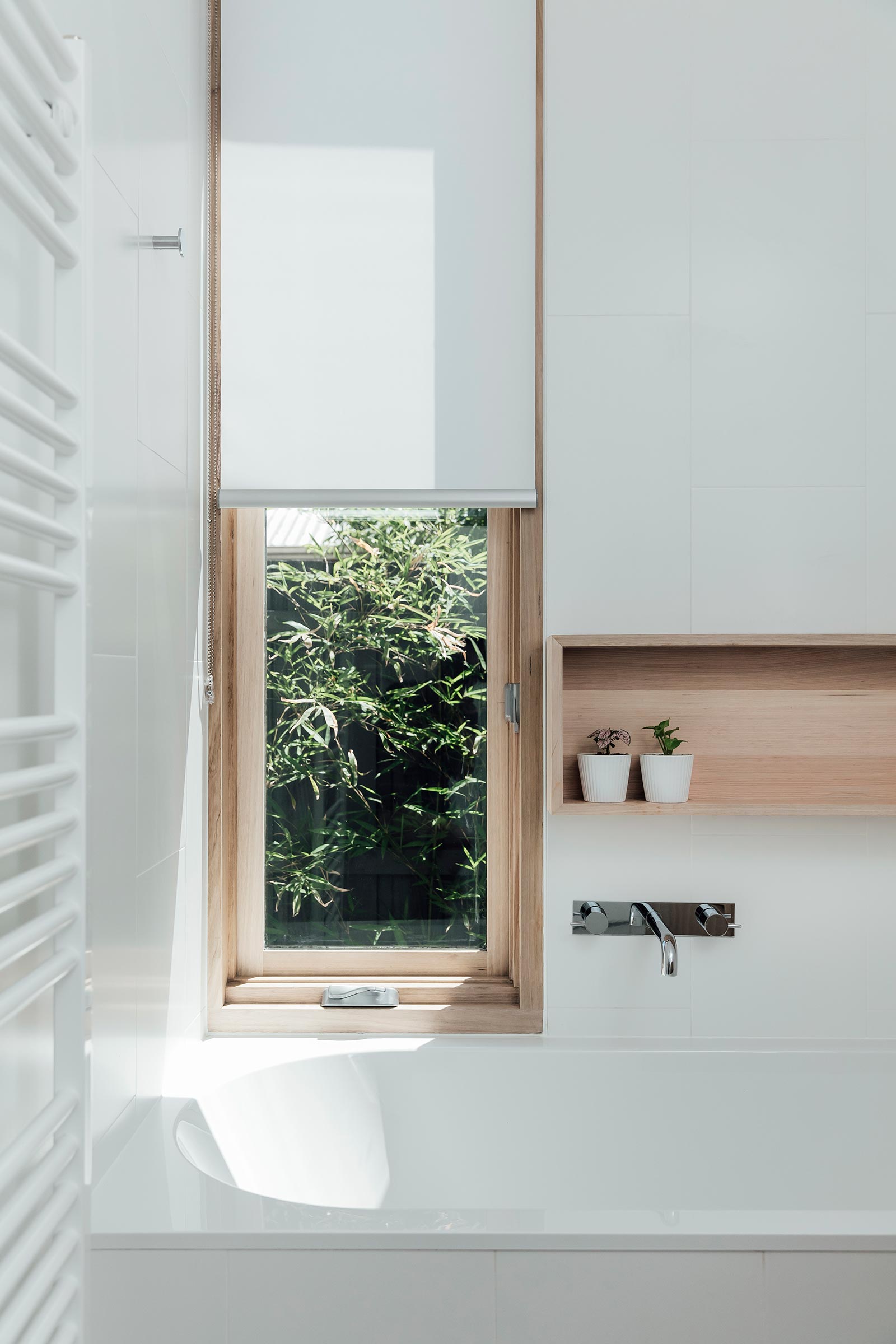 Photographer: Michael Kai Photography | Architecture Firm: Mitsuori Architects – Matthew Murfett, Melissa Lim, Rhodri Thomas | Builder: Howroyd Homes Pty Ltd | Structural Engineer: Structural Edge | Landscape Designer: Andrew Plant Landscape Architect | Land Surveyor: Meridian Land Surveyors Pty Ltd | Building: Surveyor Reddo