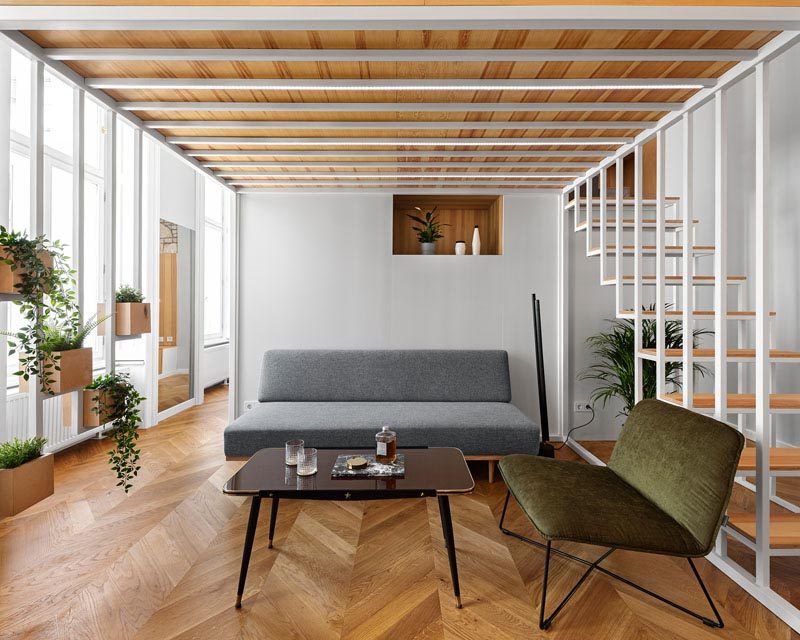 Architres Studio has designed the interior of an apartment in Budapest, Hungary, that has high ceilings and wood floors throughout.

The front door to the apartment opens up into the kitchen and dining area.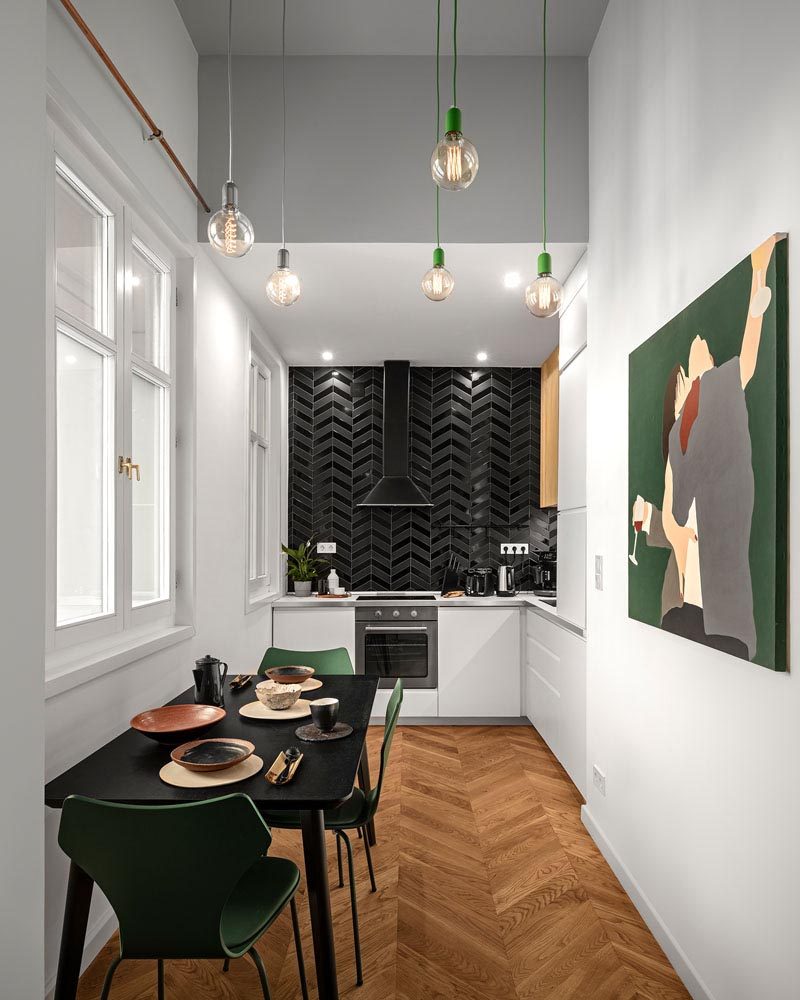 Gloss and matte black tiles have been used to create an accent wall in the kitchen, that features minimalist white cabinets and is complemented by the black dining table.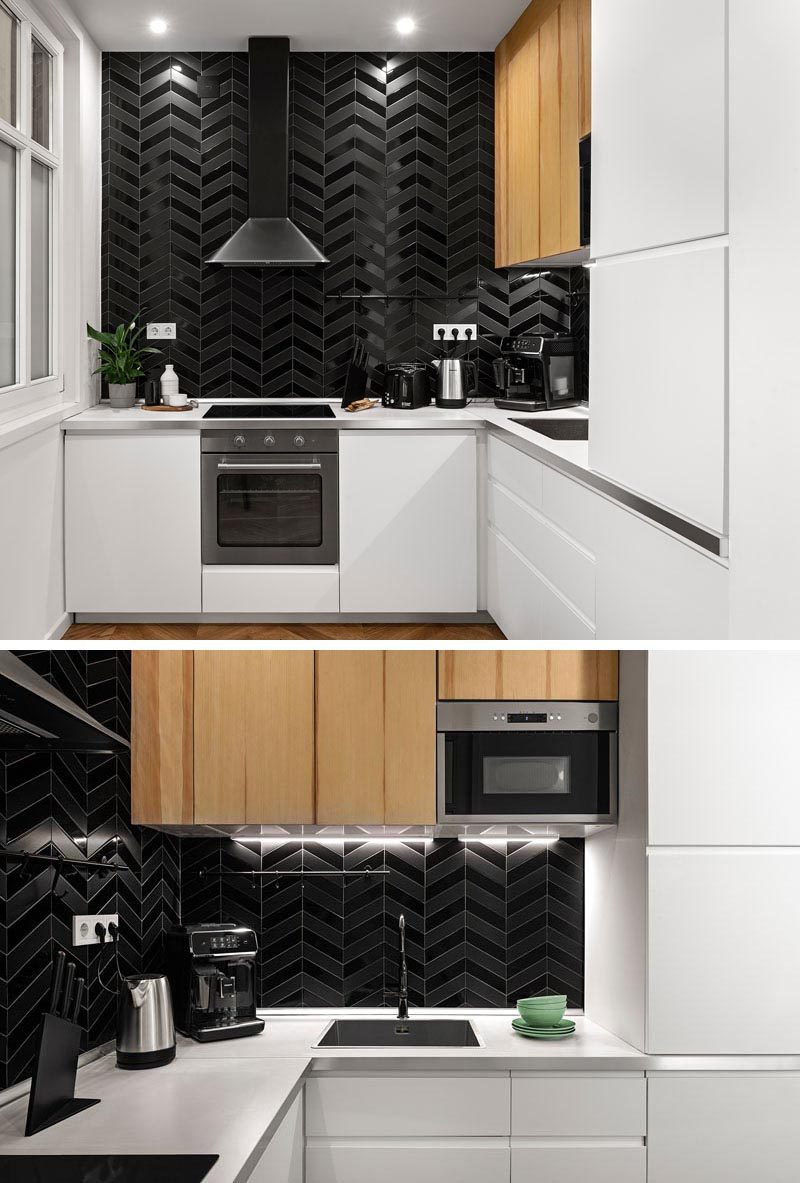 A hallway with glimpses of the original brick construction leads from the entryway to the main living area and bedrooms.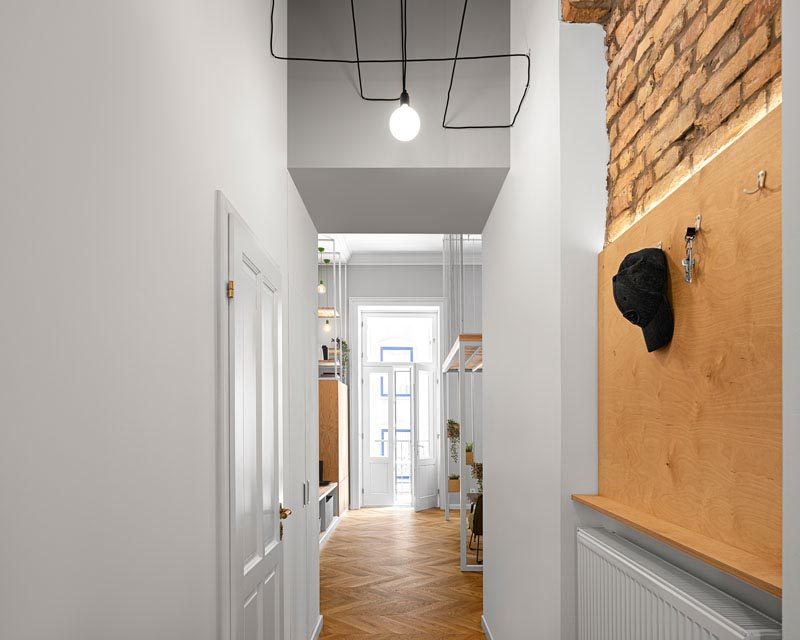 A door in the hallway opens to reveal the bathroom, that's decorated with square white tiles, a wood vanity, decorative wall coverings in a palm tree pattern, and a mirror with back-lighting.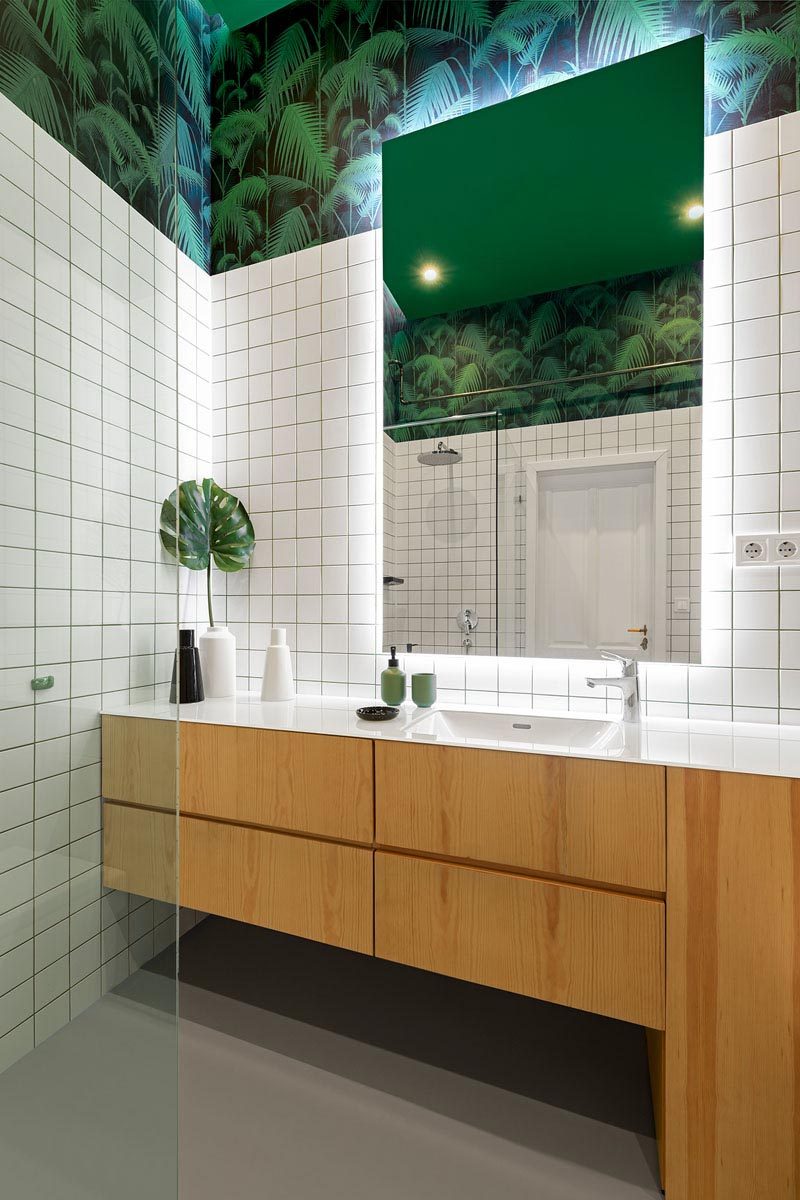 The living room is located at the end of the hallway. Wood cabinets provide storage and a place to display the television, while doors open to a small balcony.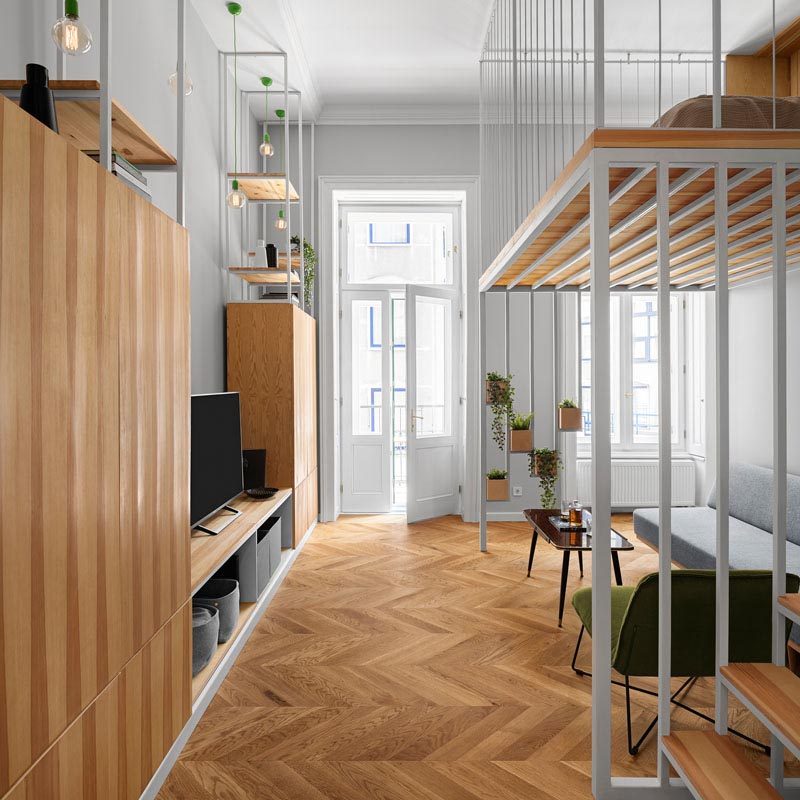 A white painted steel frame adjacent to the couch also provides a place to display a few plants in wood boxes.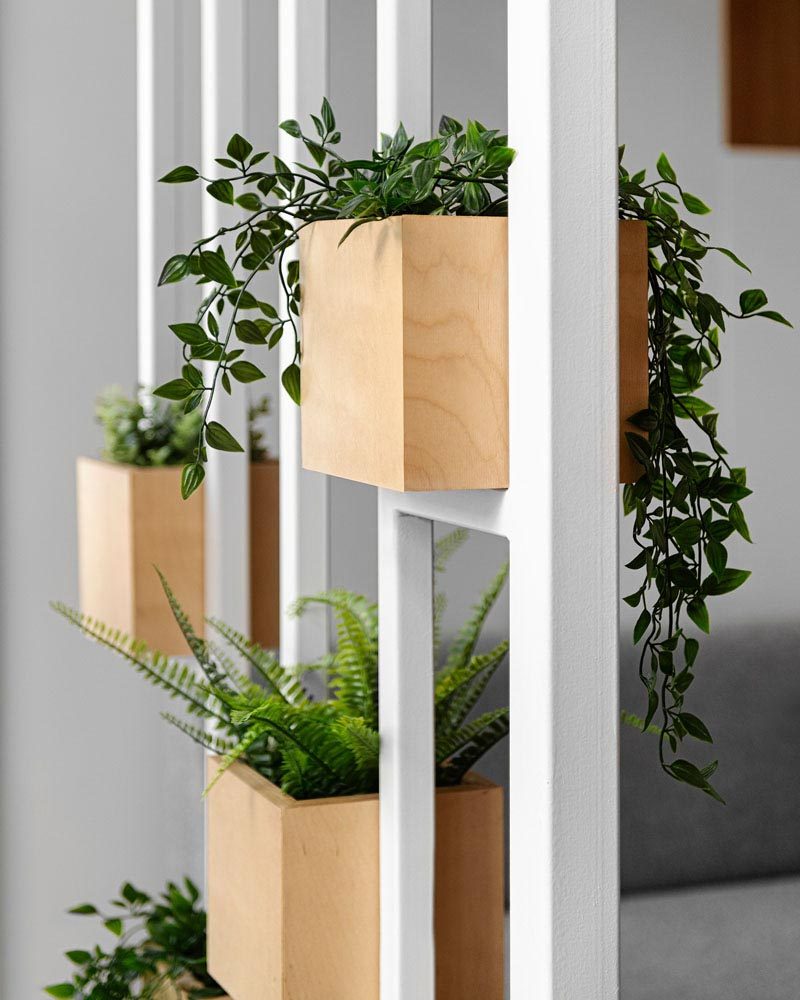 On the other end of the couch are stairs that lead up to a mezzanine. At the top of the stairs is a built-in bookcase.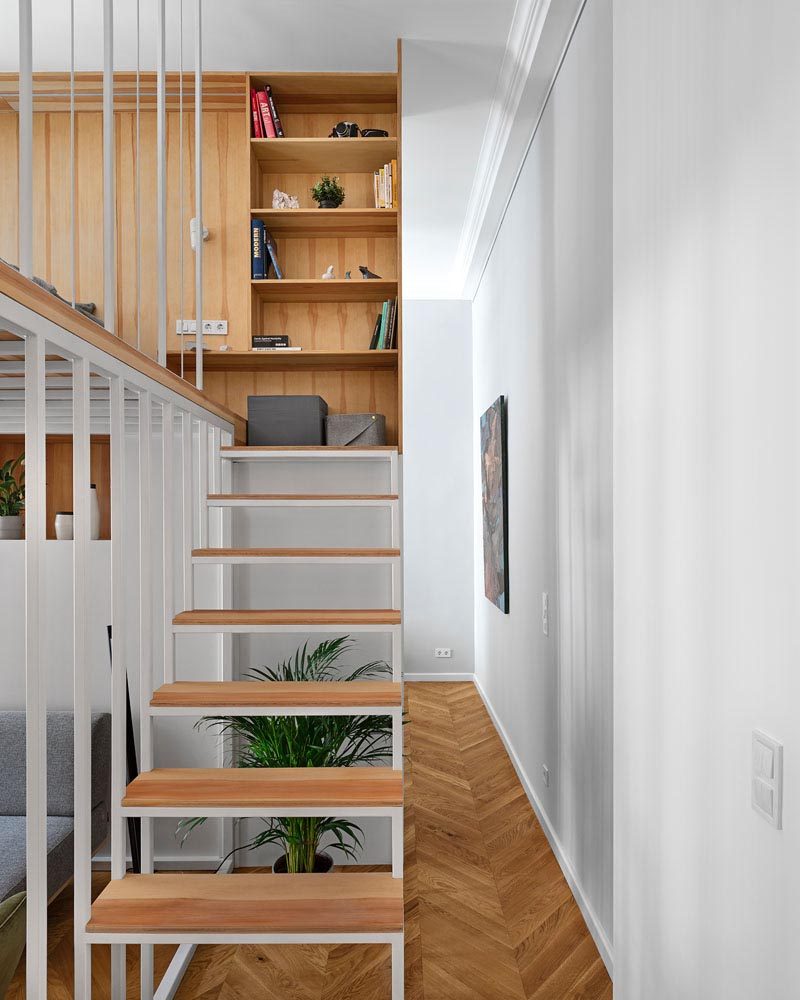 The mezzanine is home to a bedroom that has a wood-line wall as a headboard, while simple lighting provides a soft glow.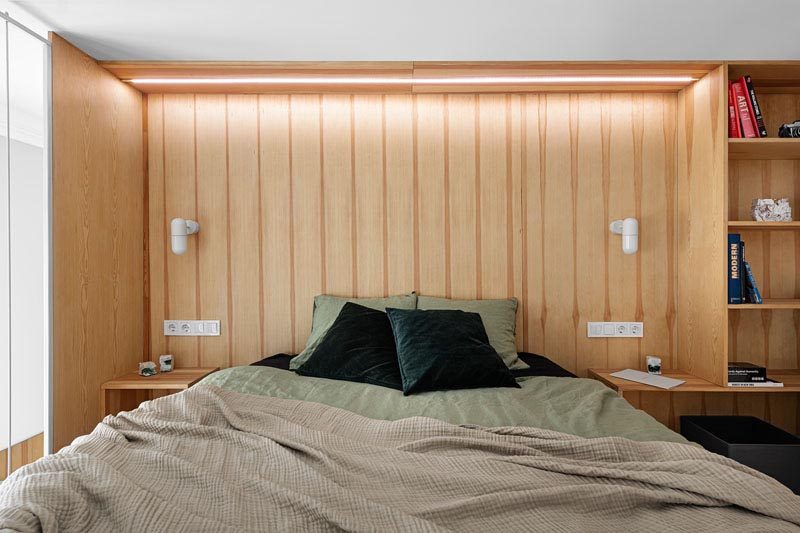 Back downstairs and behind the living room wall is a second bedroom. The high ceilings allow the original brick and stone work to be shown, while the bed has been placed on a platform, designating the sleeping area.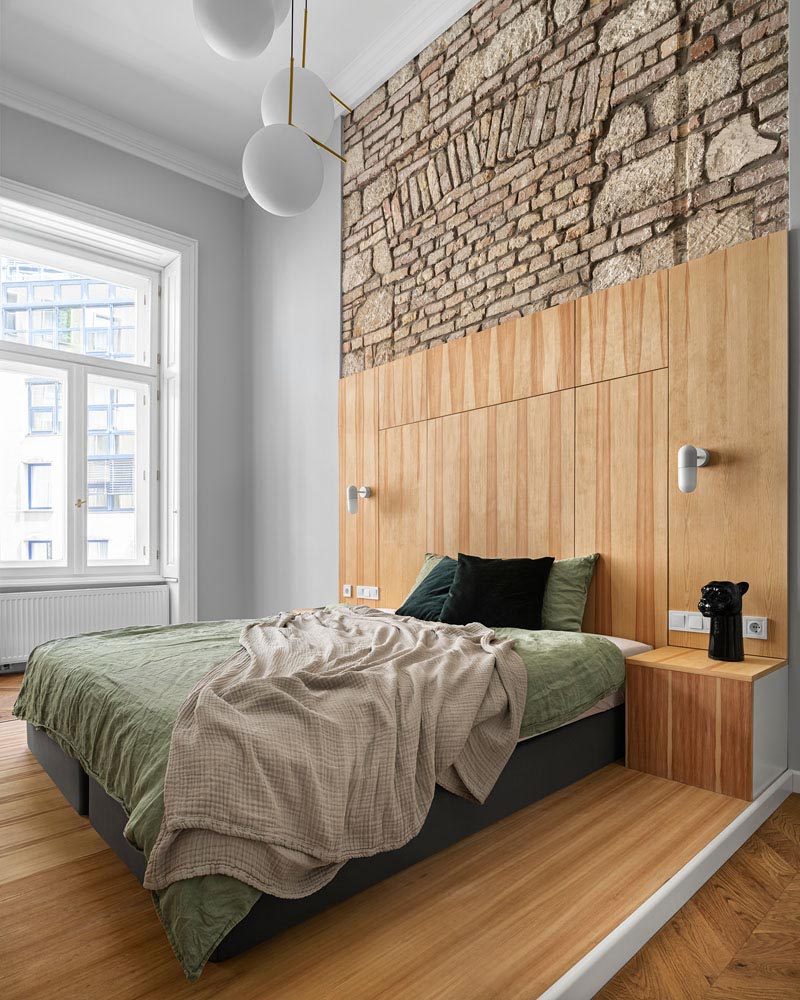 The bed can also be removed allowing the space to be transformed into an office when needed.