Architecture firm DAHA have completed the 'Church House', a residential extension and adaptation of the heritage listed 'Church of Transfiguration', that's located in Brisbane, Australia.

---
A dark zinc form has been used to connect the church on the left and the new house on the right.
---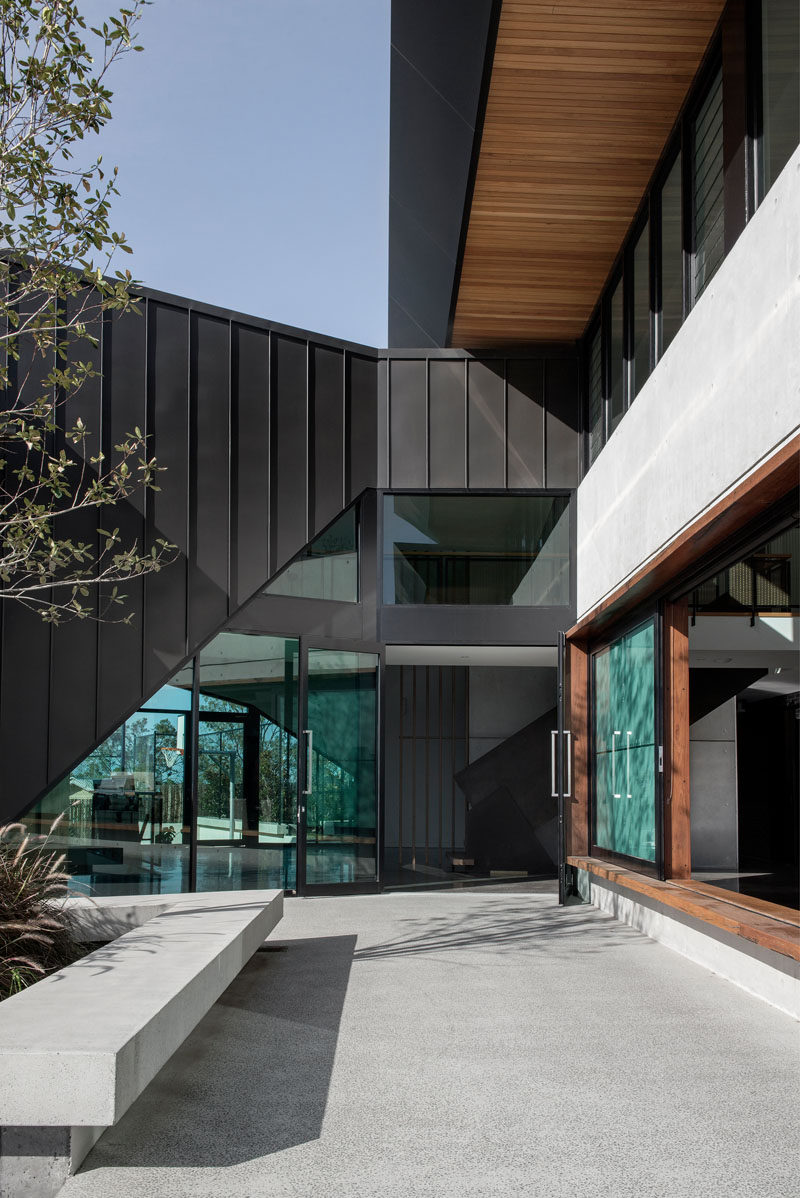 ---
Stepping inside, there's an open space with a sitting / reading area with shelving against the wall.
---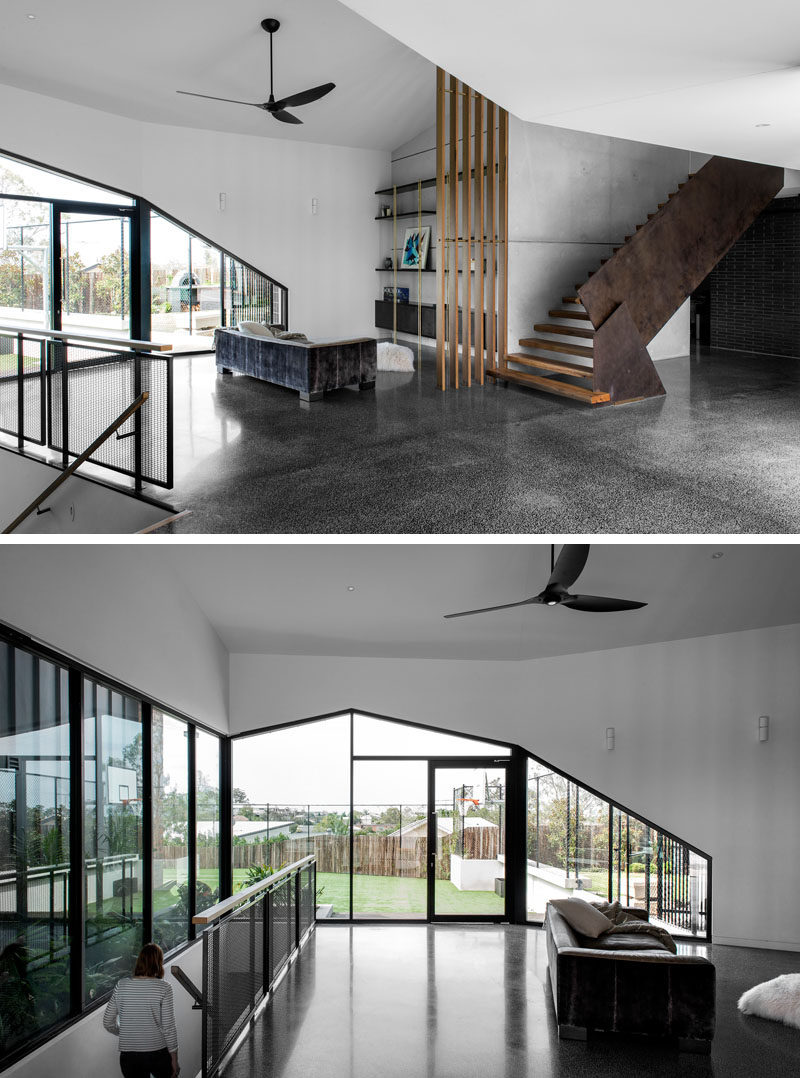 ---
As the family that lives in the house is very active, there's an outdoor space located off the sitting area, that has a tennis court and basketball hoop
---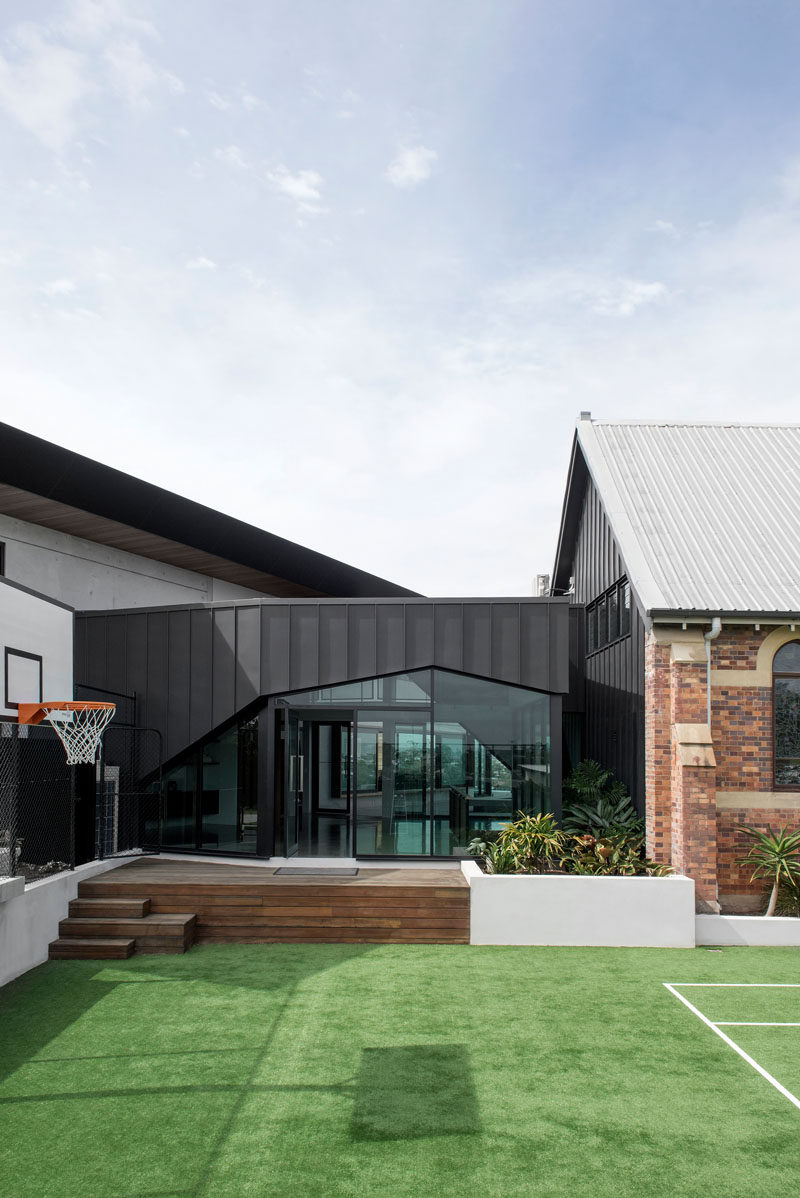 ---
Heading back inside, the entryway also provides access to the church. Originally built in 1924, the church now acts as an entertainment room with a lounge area, dining area, pool table and a kitchen. The lofted space above the kitchen has been set up as a home office.
---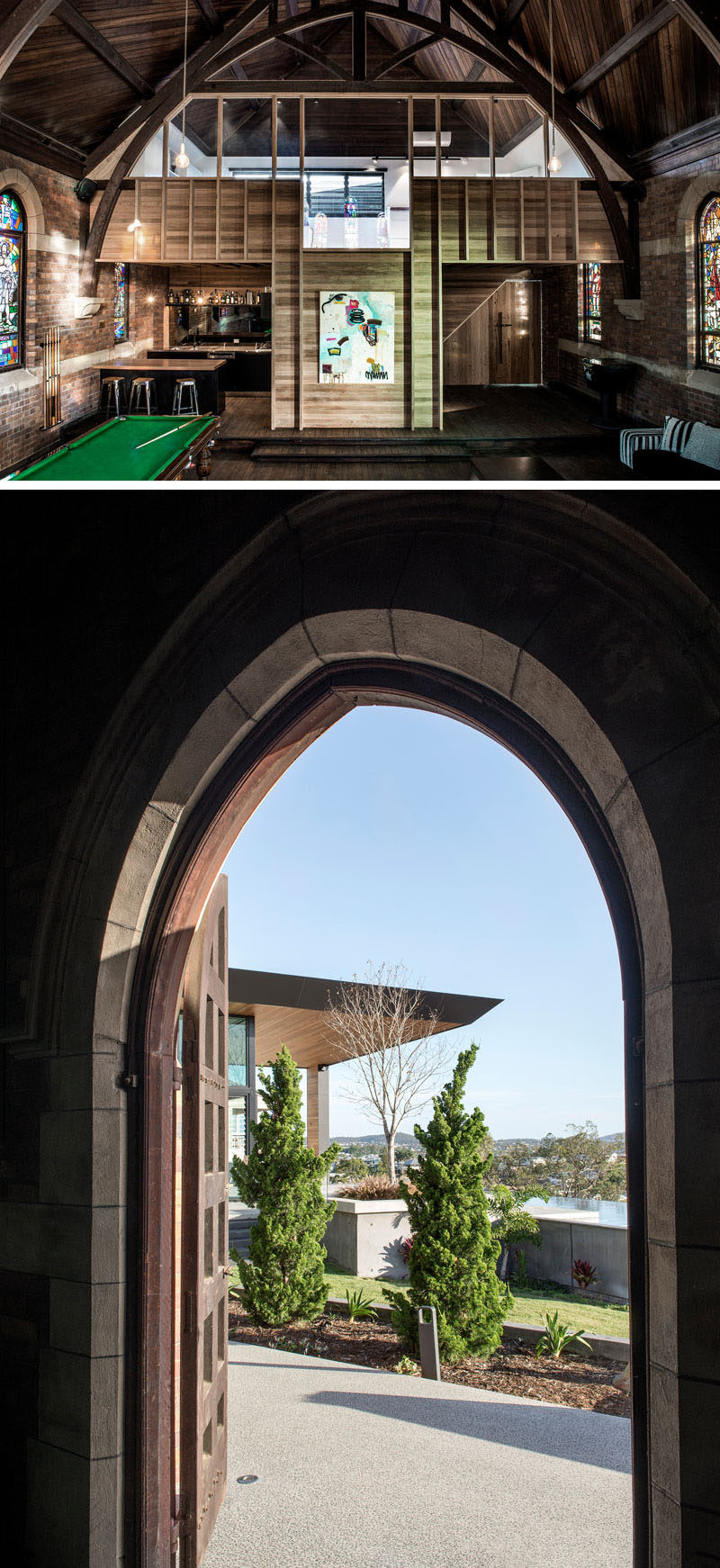 ---
The interior of the church has a completely different feel to the new house extension, where white walls and ceilings have been combined with dark brick to create a modern interior.
---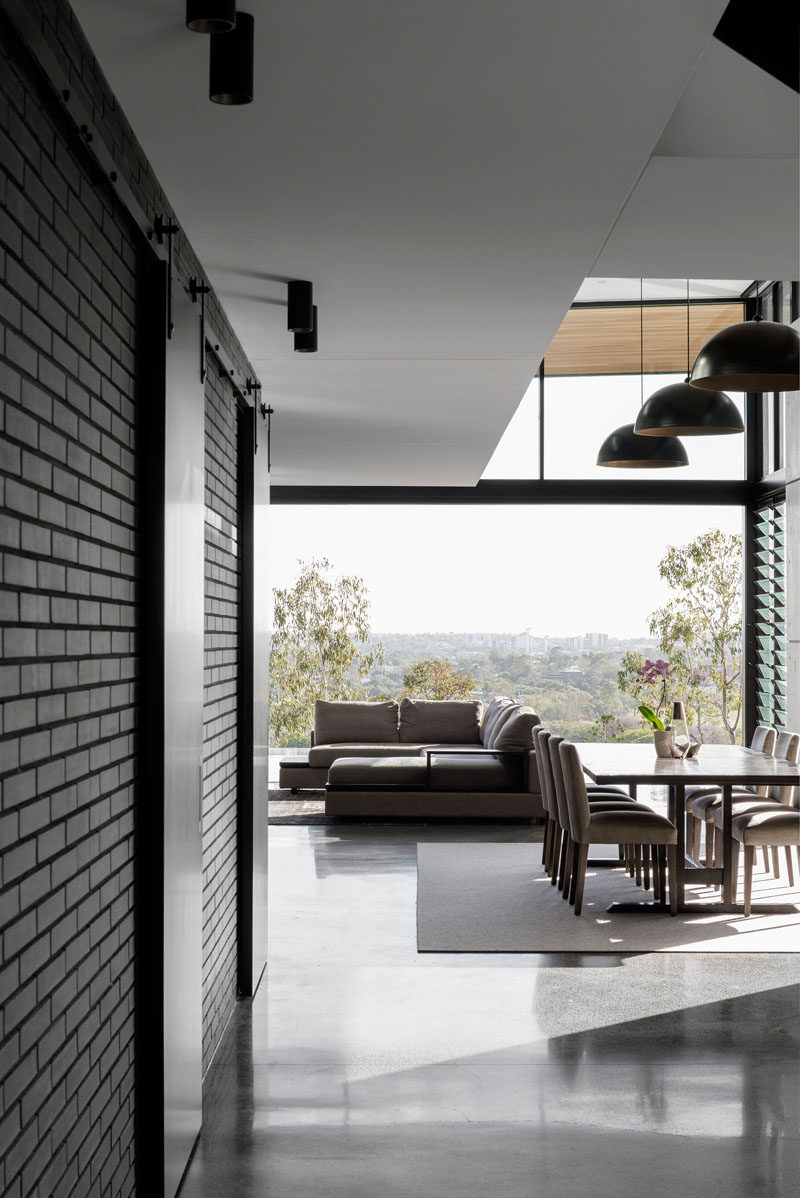 ---
The living room, kitchen and dining area all share the same space. The dark brick continues continues into the kitchen and has been paired with dark wood cabinets and a concrete island.
---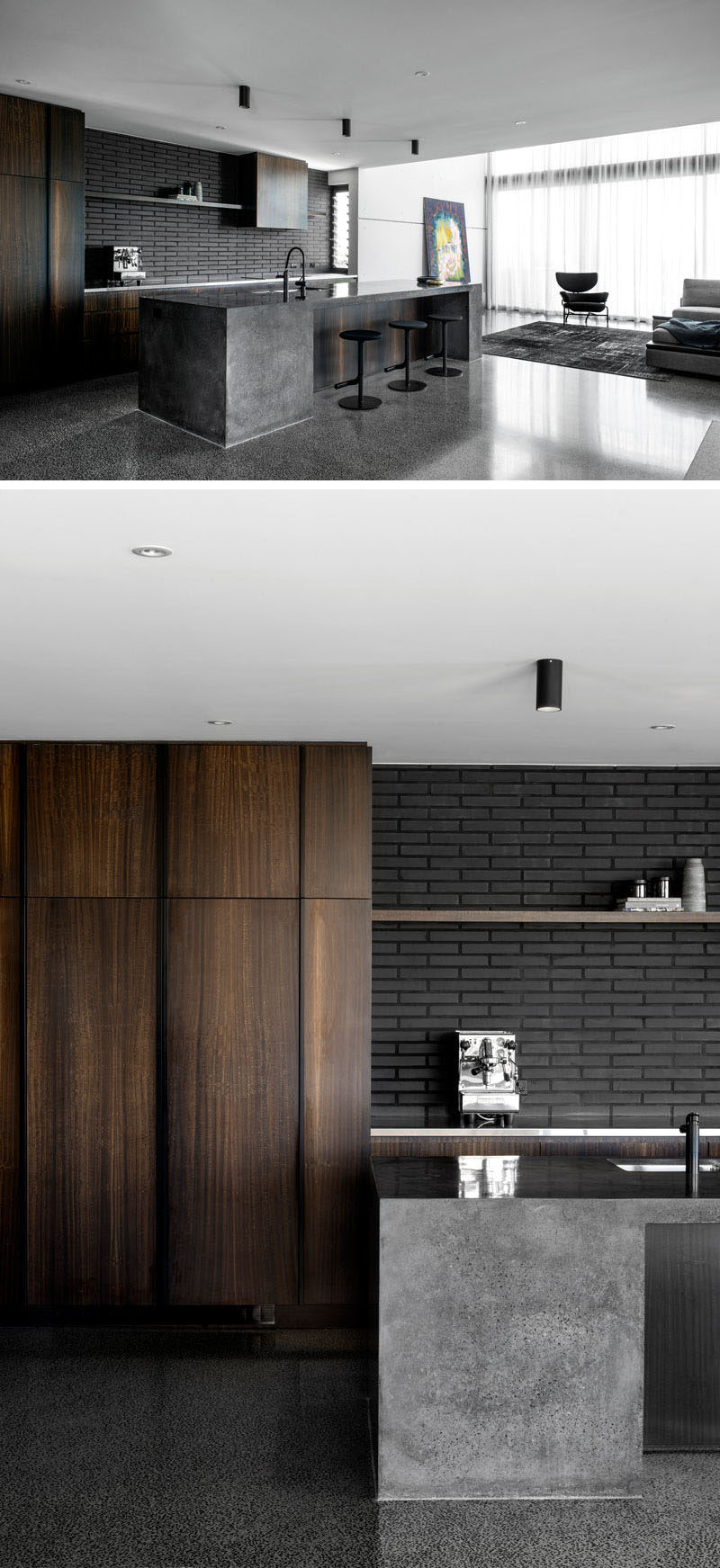 ---
Off to the side of the living room, there's a patio with an outdoor kitchen, and the patio also acts as a deck for the swimming pool.
---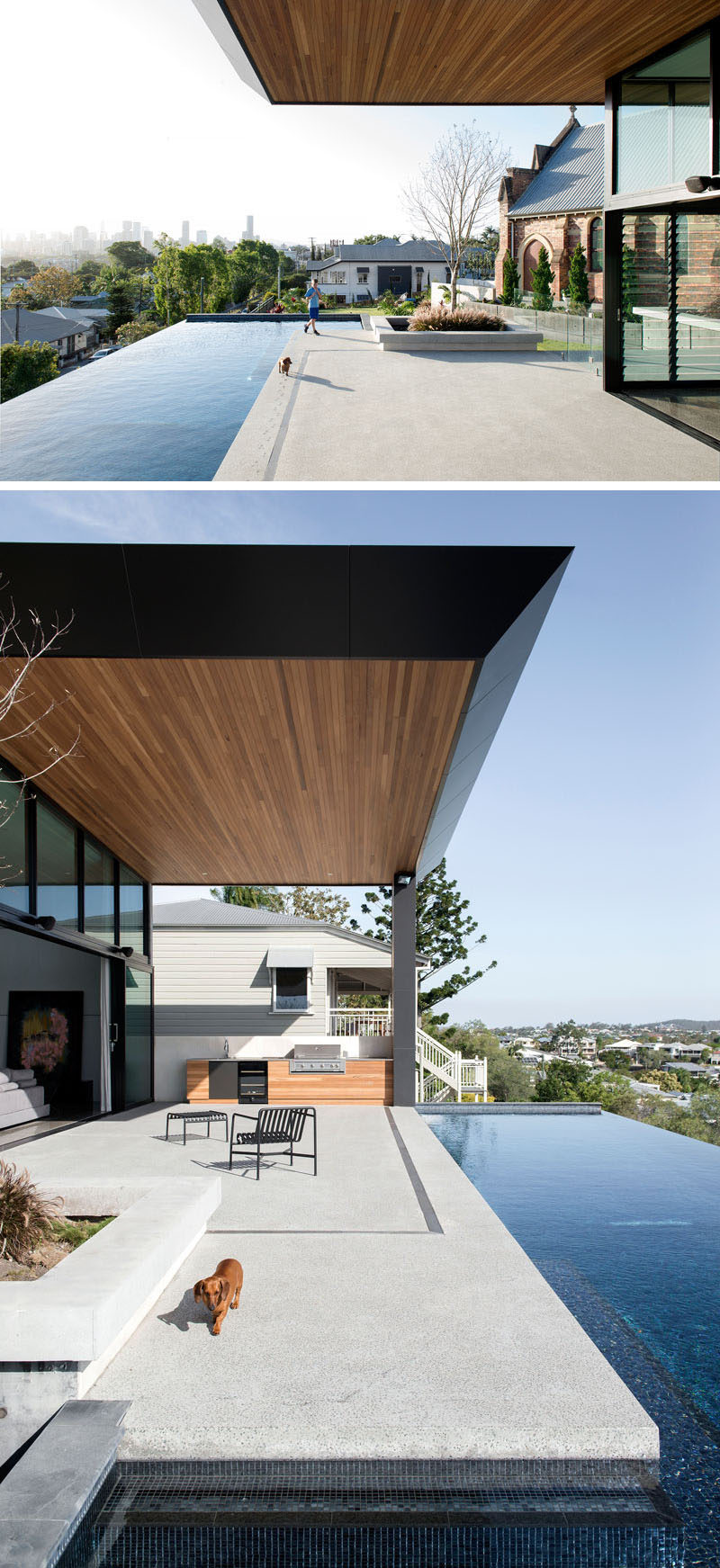 ---
Back inside and next to the kitchen is the dining area. A large picture window frames the view that looks out towards the church and the city in the distance. Three pendant lights hang from the double height ceiling and together with the rug, anchor the dining table in the open room.
---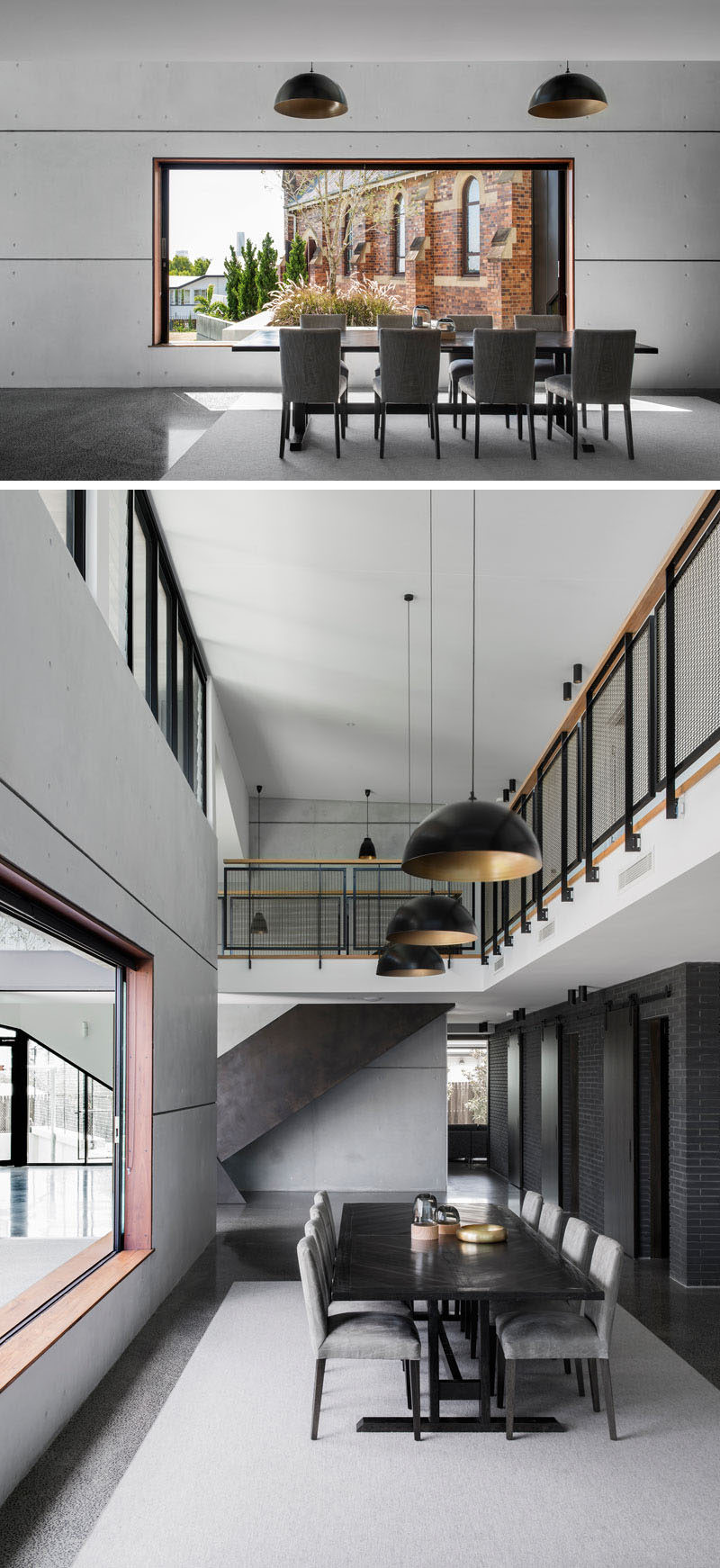 ---
At the end of the dining room and by the entryway, there's a steel and wood staircase that leads to the second floor of the home.
---

---
Here's a look at one of the bathrooms in the house, that has wood elements combined with concrete, stone, white tiles and black window frames. Louvre windows provide air flow and at the same time offer some privacy.
---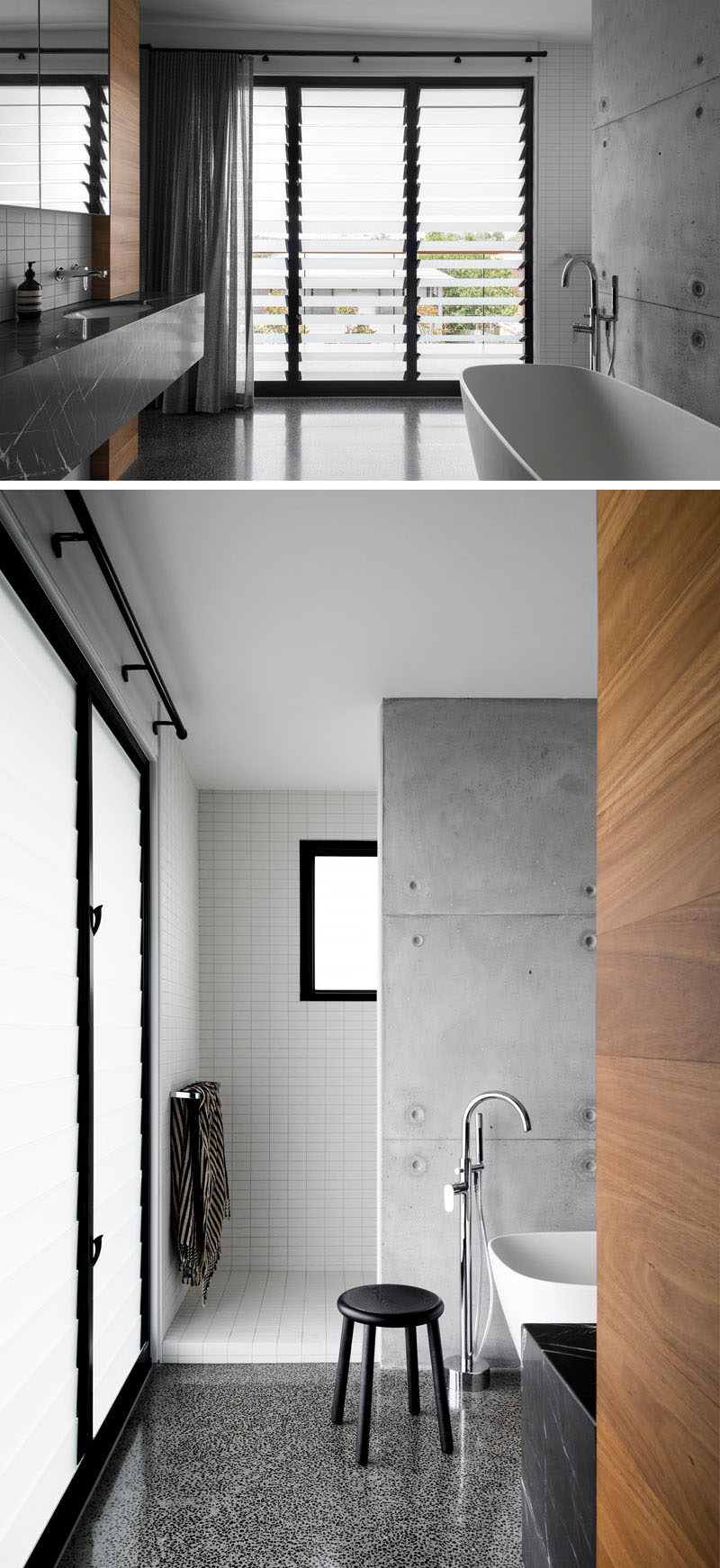 Photography by Cathy Schusler | Interior Designer: Georgia Cannon | Builder: Glen Williams Constructions | Structural Engineer: Macstructure | Landscape Architect: Conlon Group | Foundation Architect: Raymond Clare Nowland
---