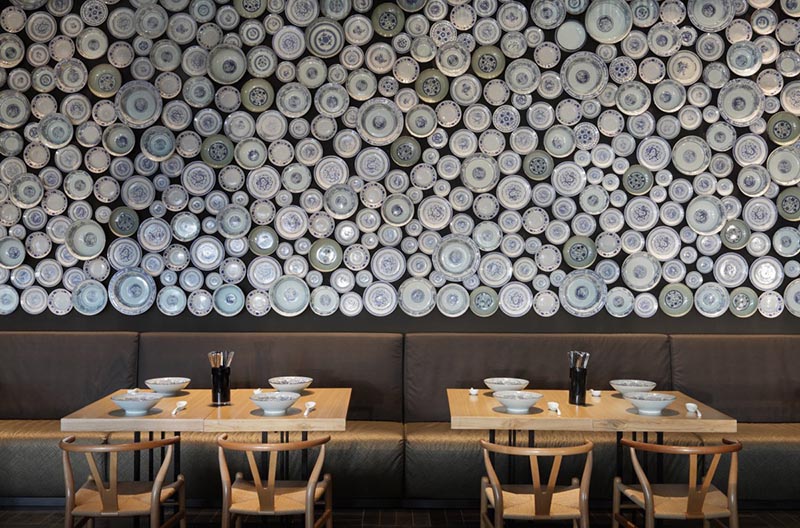 This restaurant interior design by Golucci International Design has used a collection of plates and bowls to fully cover one of the walls.

The Taiwan Noodle House in Beijing, China, showcases an interior of wood tables and a black ceiling, however, it's the decorative accent wall that immediately catches the eye.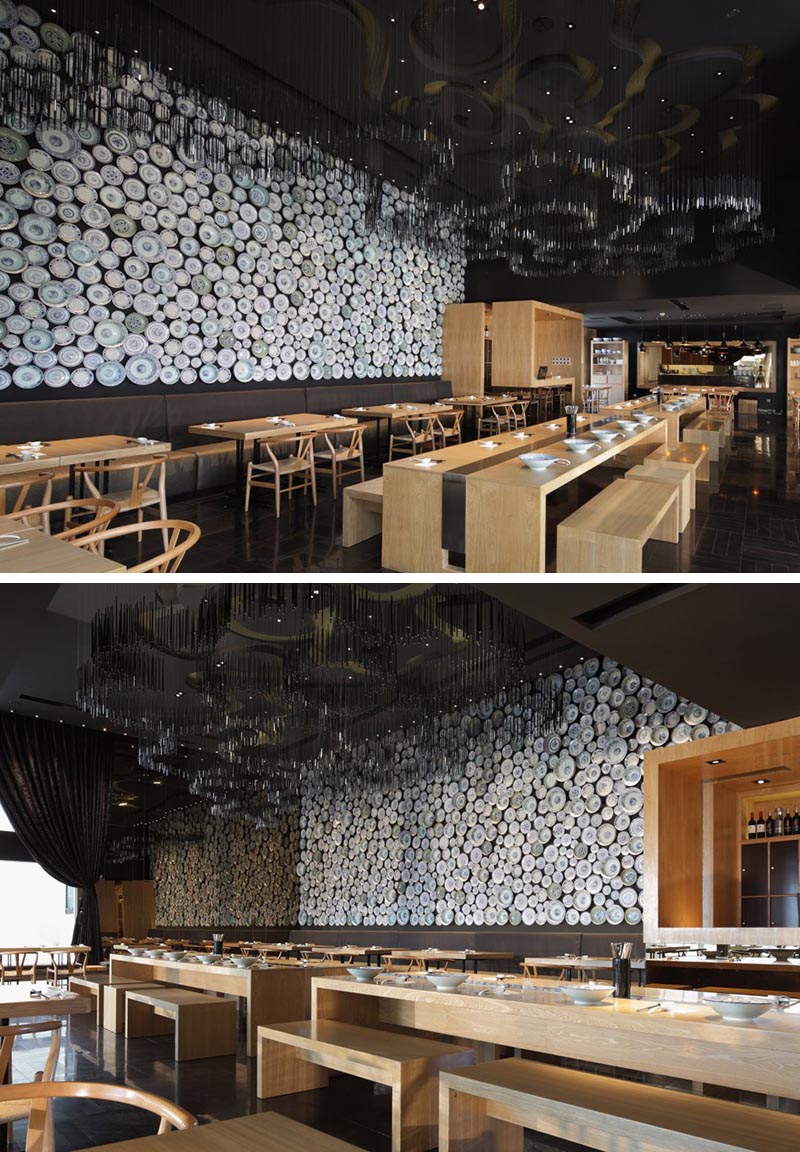 Inspired by the food served at the restaurant, the designers used traditional noodle bowls of varying sizes and depths to create an accent wall that has dimension, while the patterns on the plates add another layer of interest for the restaurant patrons.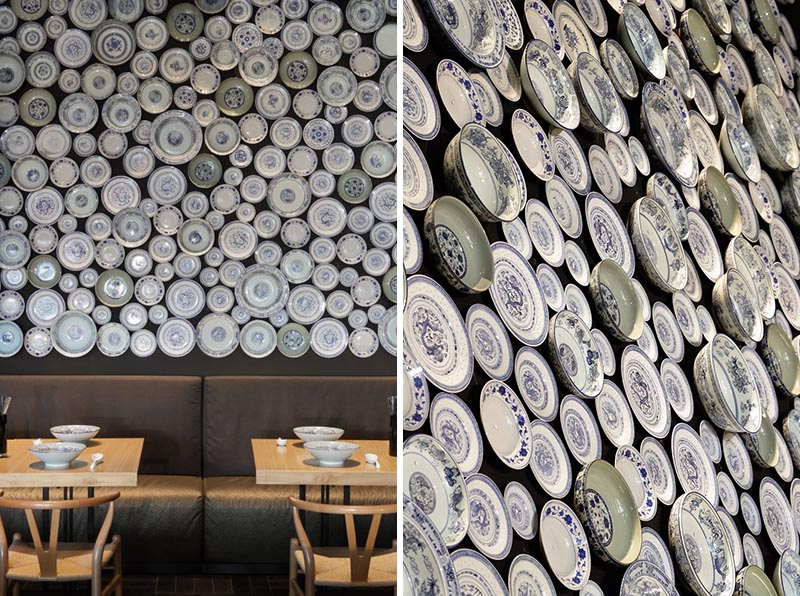 Photography by Sun Xiangyu