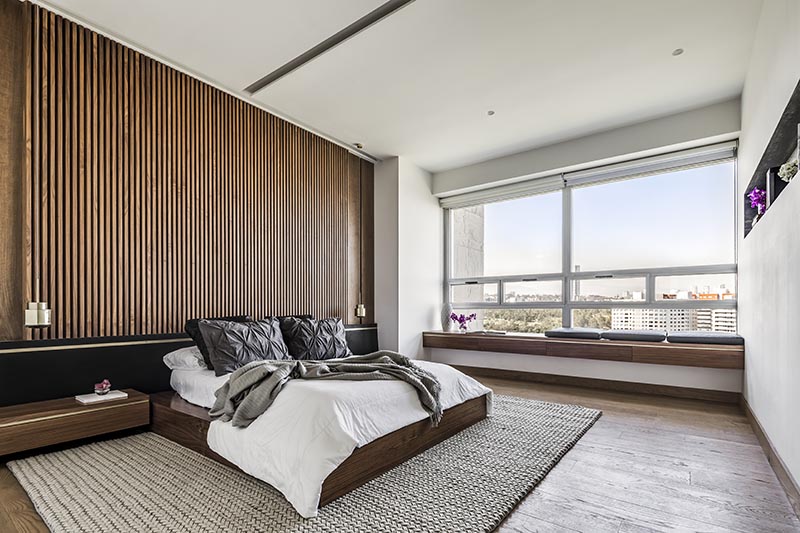 Architecture firm Taller David Dana has completed the interior of an apartment in Mexico City, and as part of the design, they created a bedroom with warm wood accents, hidden lighting, and various other built-in elements.

One of the key design choices was a large vertical wood slat accent wall that immediately adds a sense of warmth to the room and provides a backdrop for the bed. It's complemented by low profile wood bedside tables, a black headboard, and hanging metallic pendant lights that act as bedside lamps.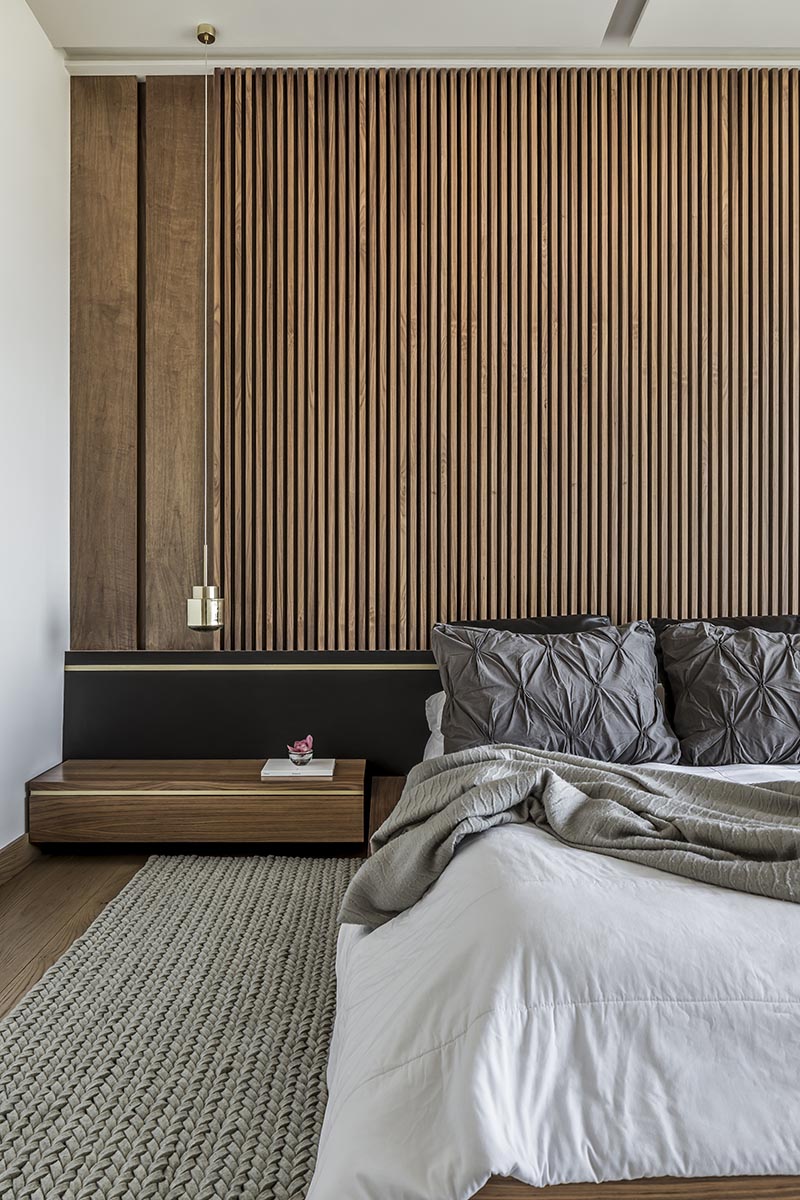 A built-in wood floating bench underneath the window travels wall-to-wall and with a few cushions, it creates the ideal place for sitting and enjoying the view.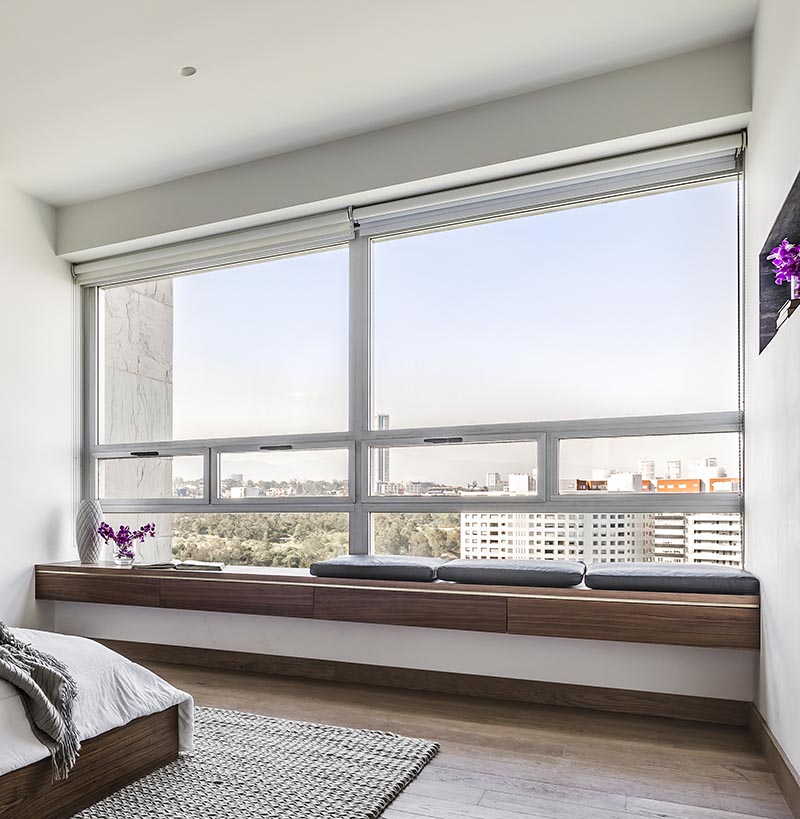 Hidden lighting in the ceiling and around the edges of the wood accent wall helps to provide soft ambient light to the room.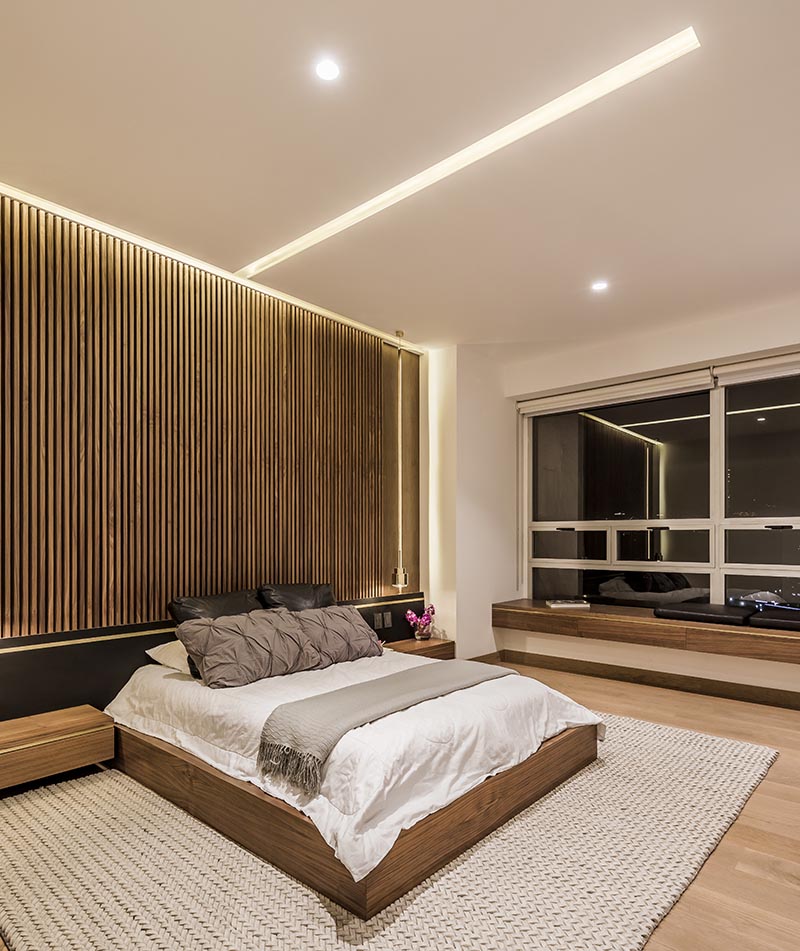 On the wall opposite the bed is a long horizontal built-in shelf.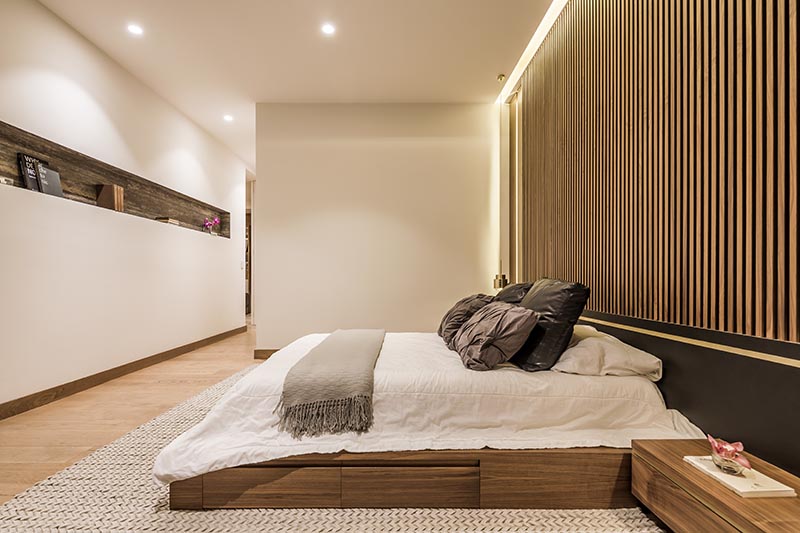 This built-in shelving niche adds interest to the otherwise plain white wall and provides a place to store books and display decorative items.