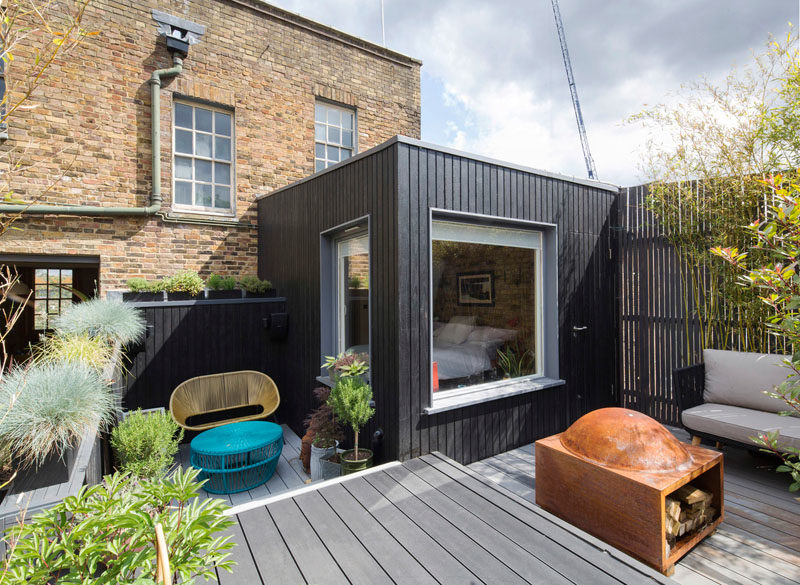 Nicholas Kirk Architects has completed the refurbishment of a period property in London, England, that included a new charred timber bedroom addition.
The clients, a young couple with a baby on the way, wanted to transform their home into an oasis away from the busy city, where they could relax and enjoy their surroundings.

Here's a look at the building and yard they were working with…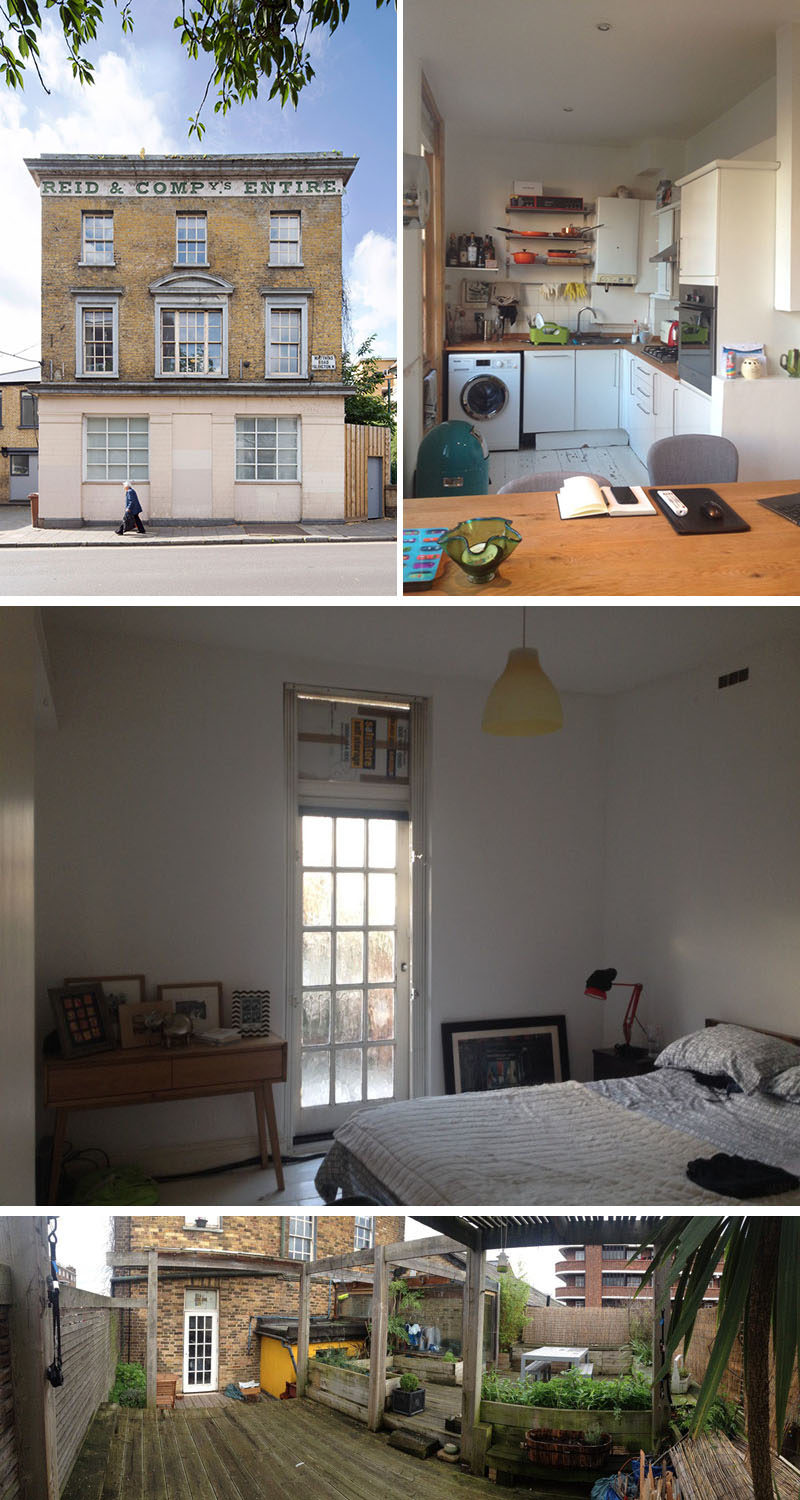 ---
The interior of the building has received a bright update, with the main social areas of the house designed to take advantage of the large windows, while hidden lighting above the kitchen adds a warm glow to the room.
---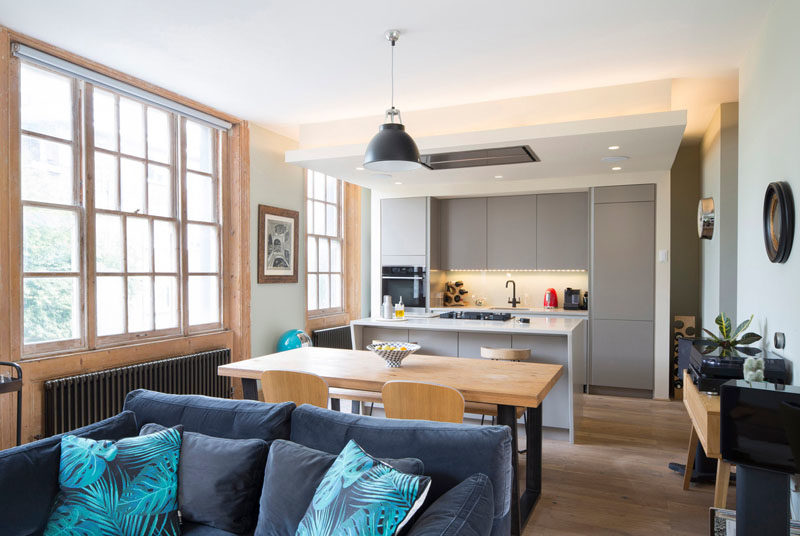 ---
A guest bedroom has been updated with wood-framed folding glass doors that open to the yard.
---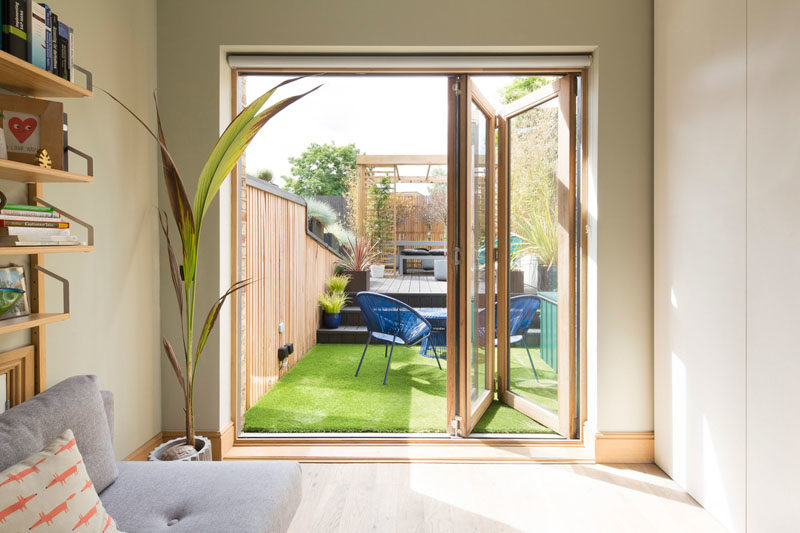 ---
In the bathroom, the lower half of the room has been kept white, while a picture rail provides a place to display art and also acts as a small space for storing items above the vanity.
---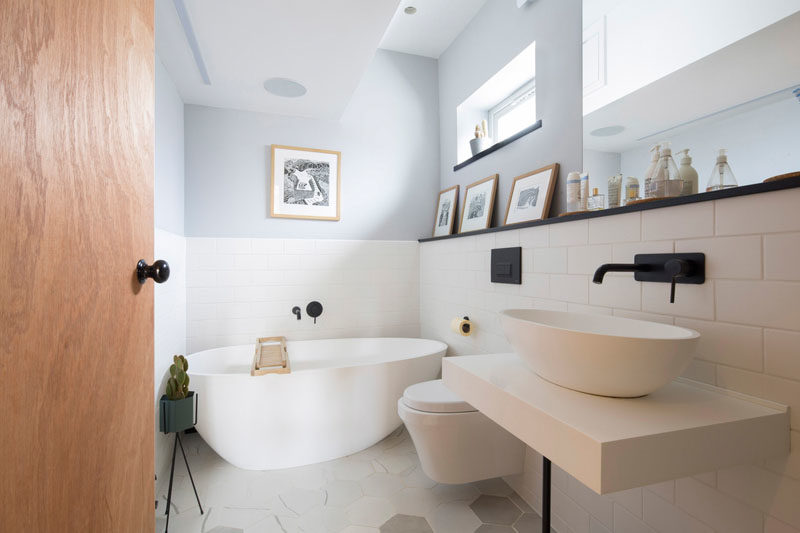 ---
The house also received a new addition in the form of the main bedroom. A brick wall provides a backdrop for the bed, while wood beams have been left exposed.

Windows have been included to show off the yard and outdoor living room.
---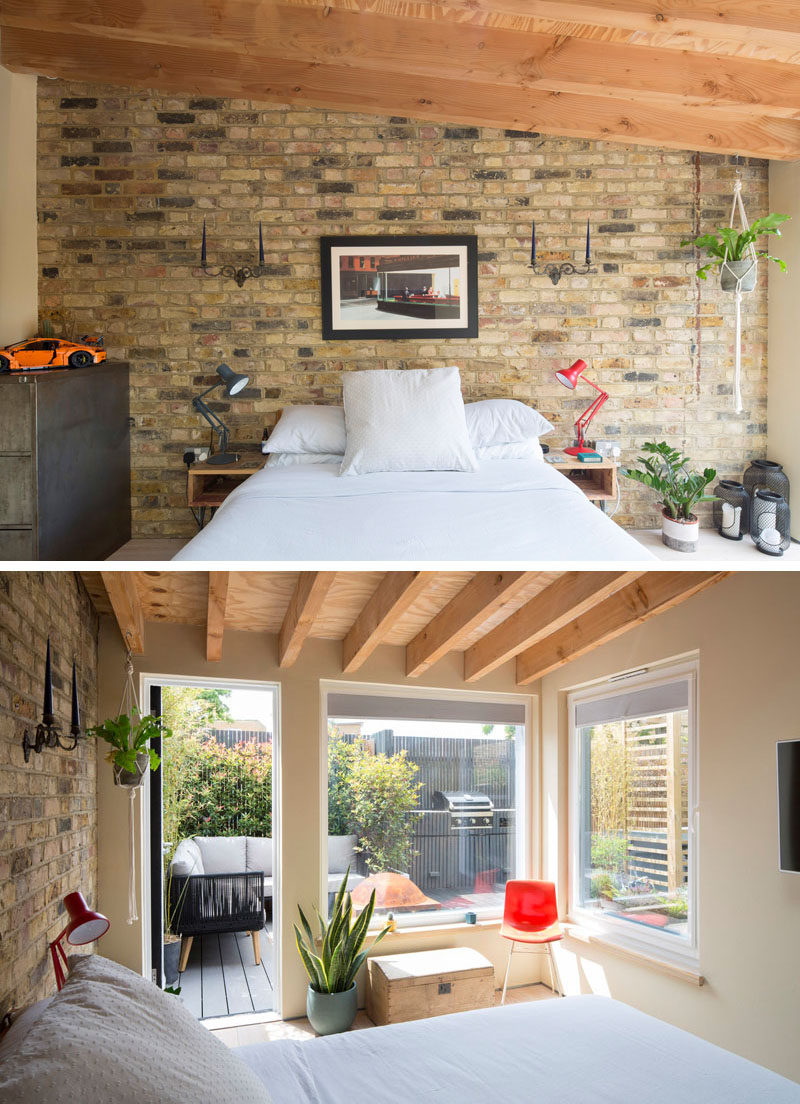 ---
The shou sugi ban addition provides contrast to the original brick building, and helps to create a color palette for the outdoor space, where there's a lounge, a bbq, and an alfresco dining area.
---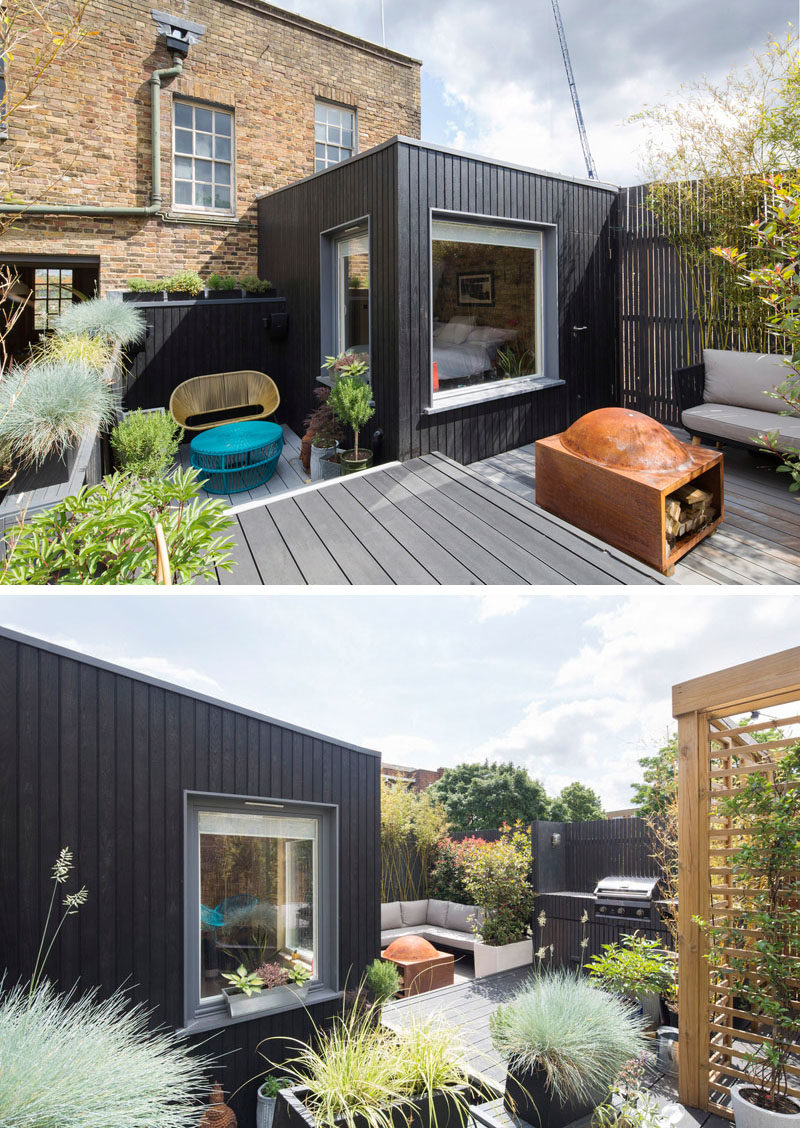 ---
Get the contemporist daily email newsletter – sign up here