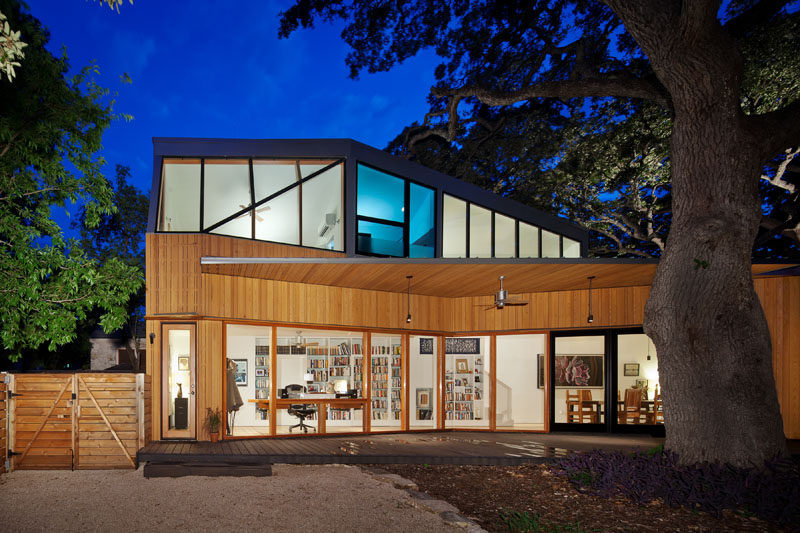 Photography by Patrick Wong
Murray Legge Architecture have designed a new addition to a 1920s bungalow in Central Austin, Texas, that wraps around an existing 150-year-old oak tree.
Here's a look at the model that were created before being built.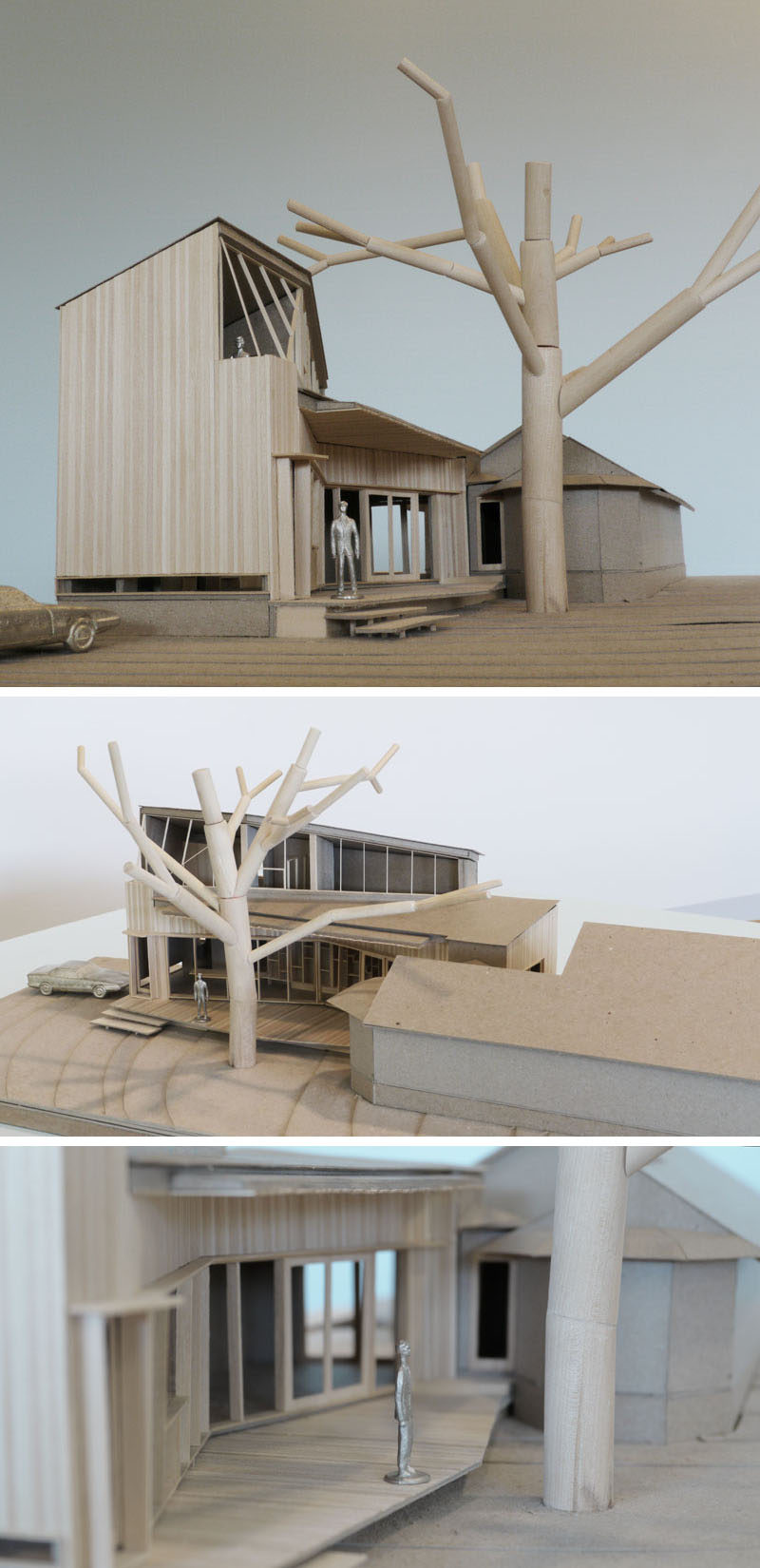 ---
The addition doubles the size of the existing house and preserves its 1920's charm by leaving the existing house untouched, while also adding a modern dining area, study and master bedroom suite.
---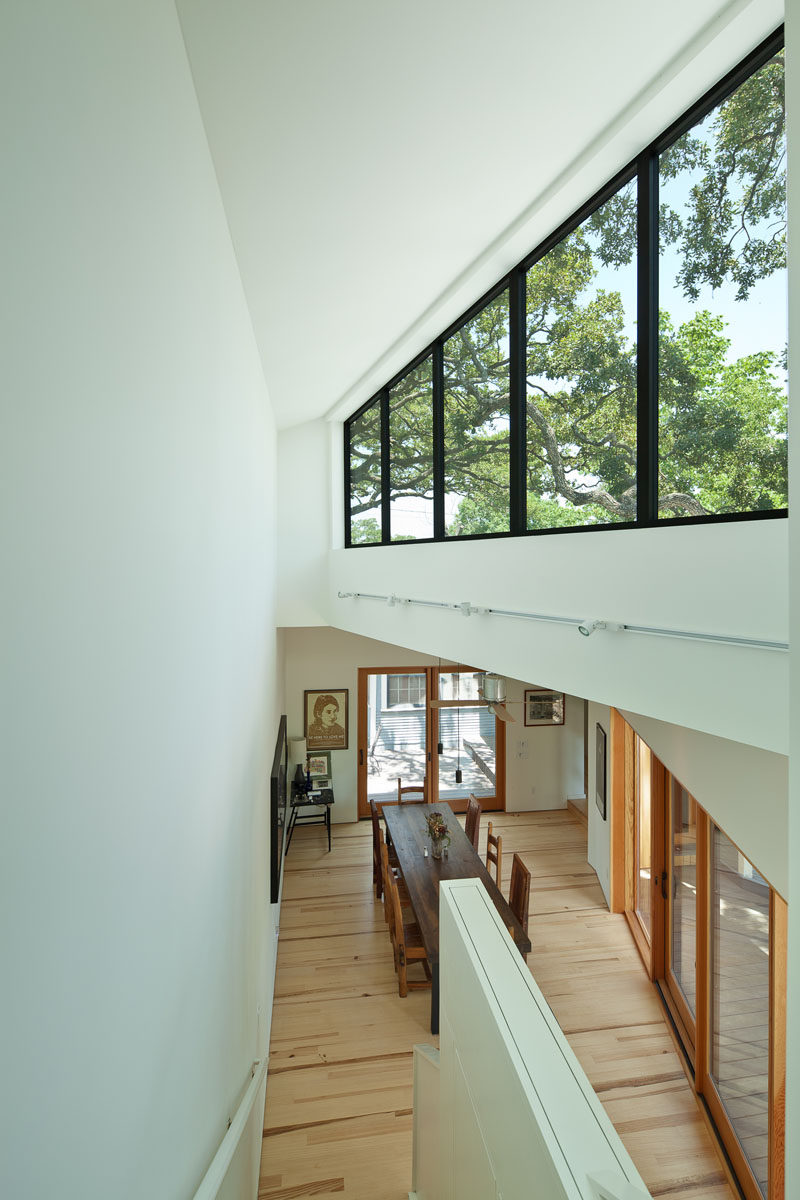 Photography by Patrick Wong
---
Located upstairs in the addition is the master bedroom suite with large angled windows that look out to the old oak tree and provide views of the neighborhood.
---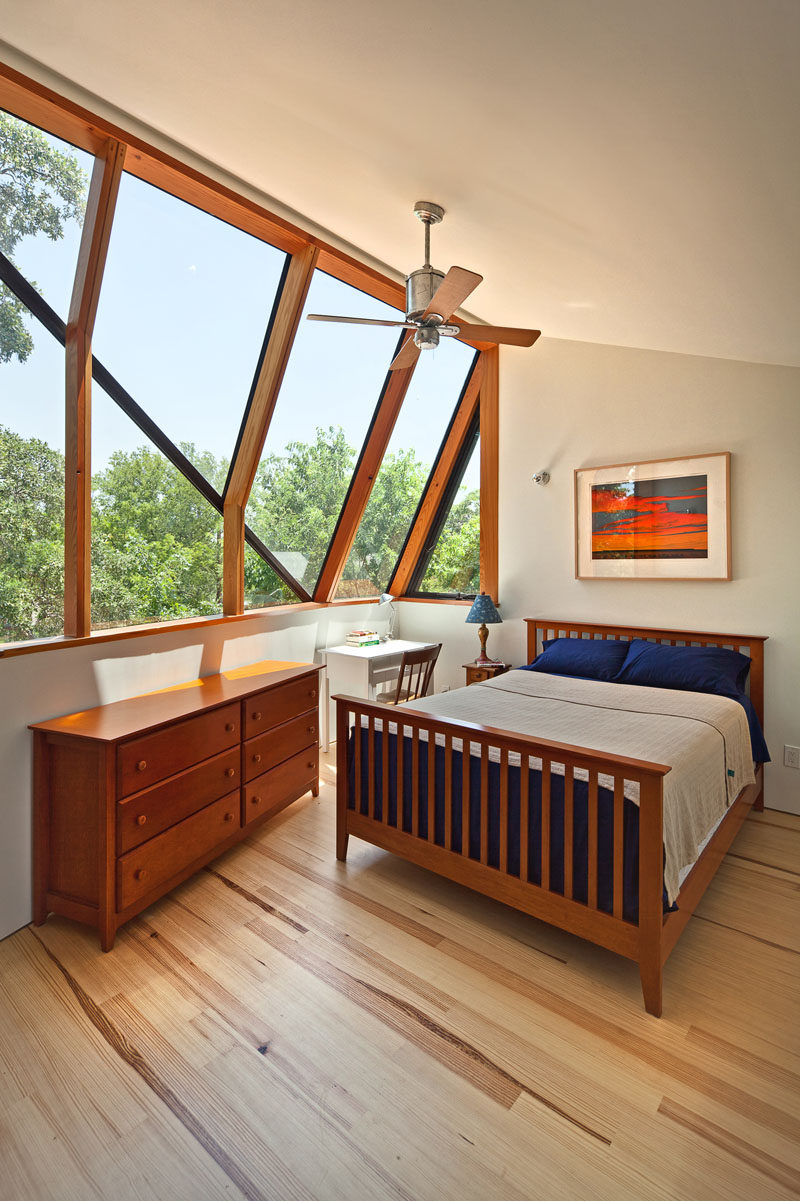 Photography by Patrick Wong
---
Back downstairs, there's a dining room that's just off the entrance to the original house. A wall of built-in bookshelves sits behind a wood desk to create a study area, and floor-to-ceiling windows allow for a view of the deck and garden.
---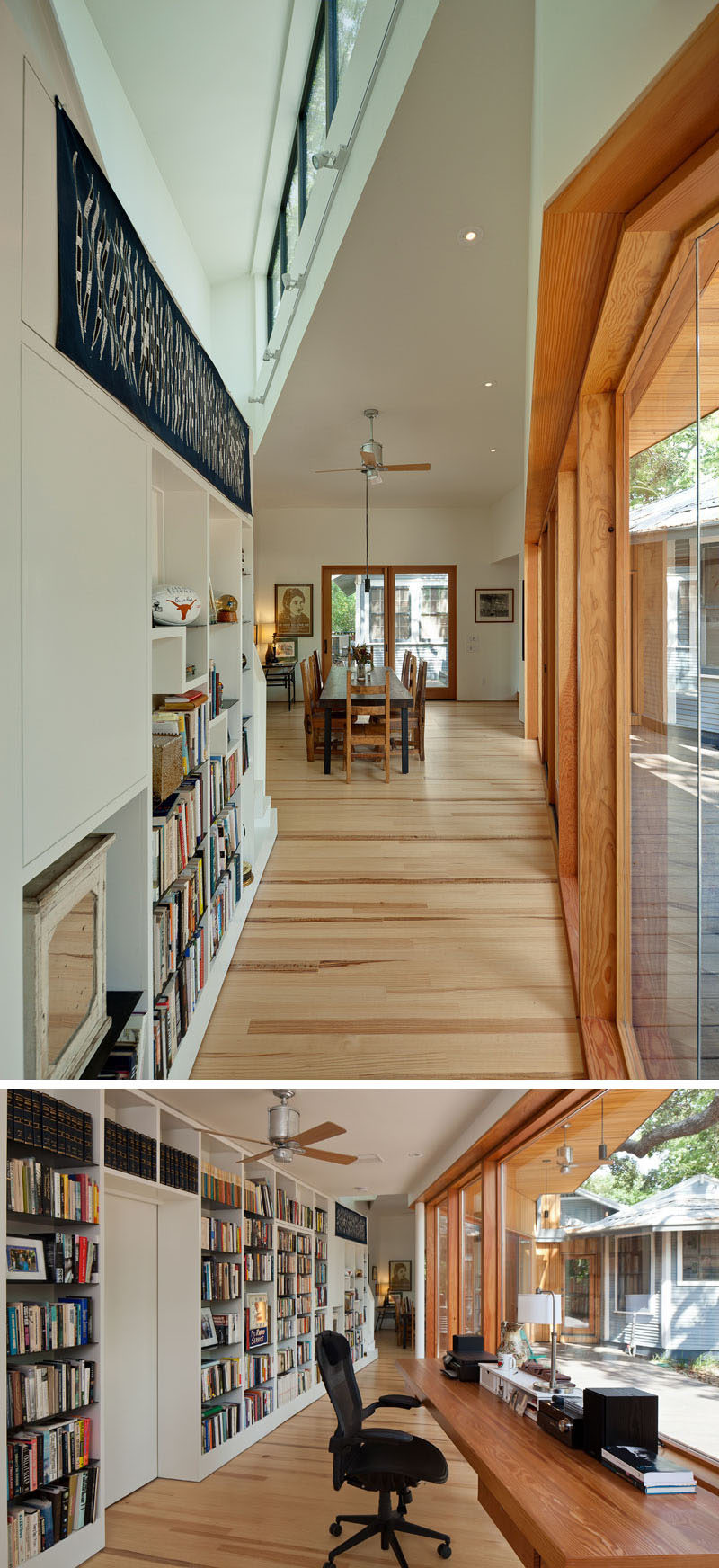 Photography by Patrick Wong
---
At the end of the study is a door that leads out to a partially covered deck that runs the length of the addition. The shape of the addition creates a large outdoor space under the tree while also preserving the tree's critical root zone.
---

Photography by Patrick Wong
---
On the exterior of the addition, wood lengths have been cut to create a staggered appearance, adding an artistic touch to the architecture. Since the lot fronts two streets the addition offers a second street entry and identity to the property.
---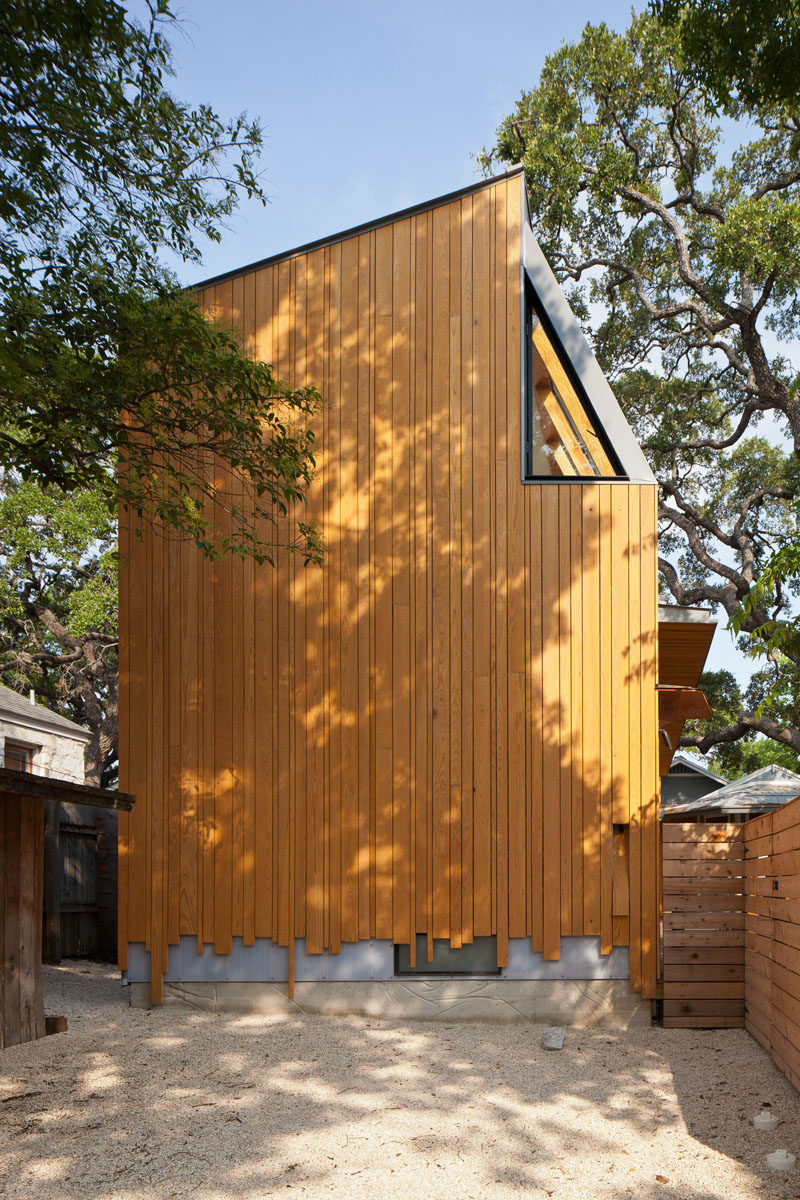 Photography by Patrick Wong
---
Here's a glimpse of the view from the original home looking towards the new addition.
---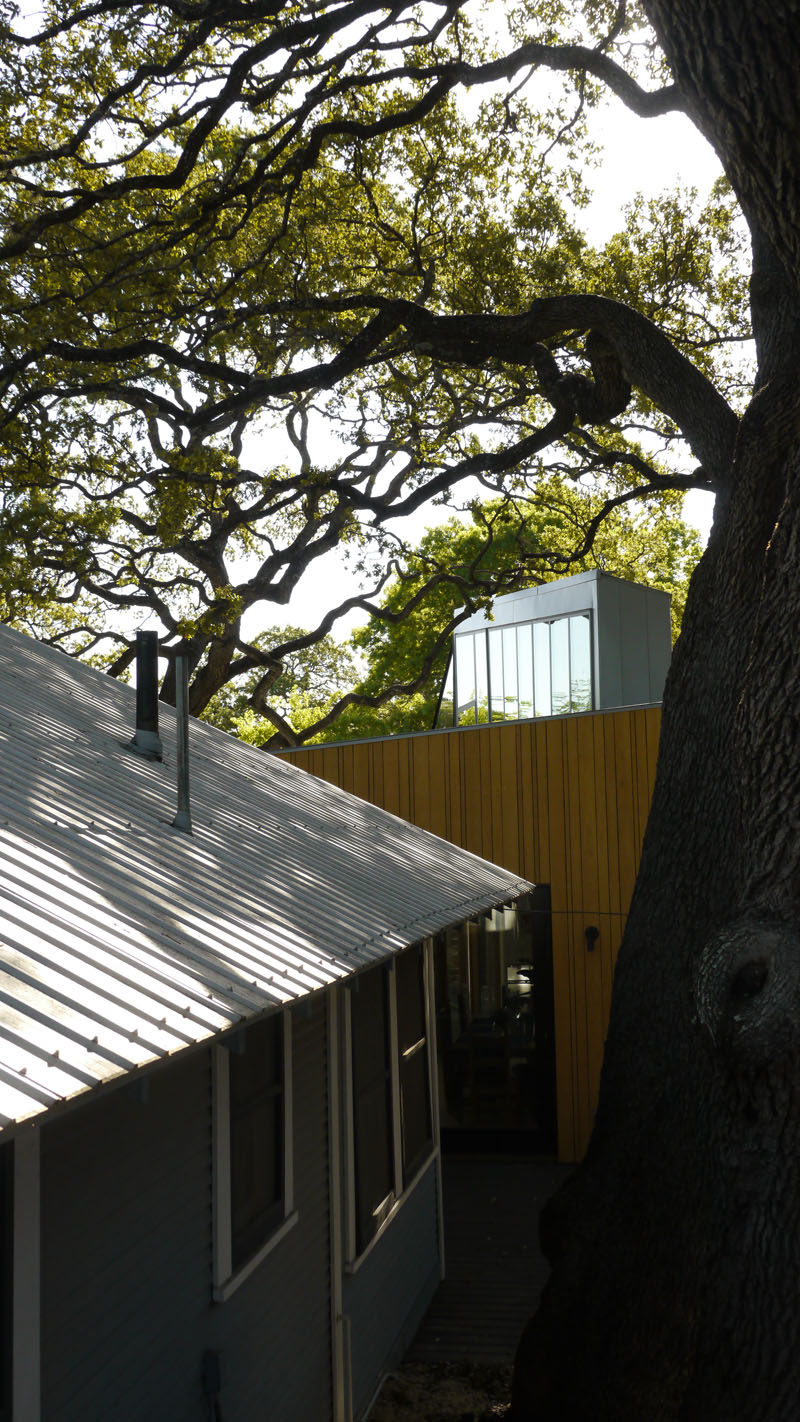 Photography by Murray Legge | Design Team: Murray Legge, David Carroll, Julie Williams | Builder: Moontower Design Build | Engineer: TK Consulting Engineers
---