BENT Architecture has recently added additional living space to a 1960s home in Melbourne, Australia, while also reconnecting it to the garden.
The original brick house has a new carport and a pathway that connects to the new addition.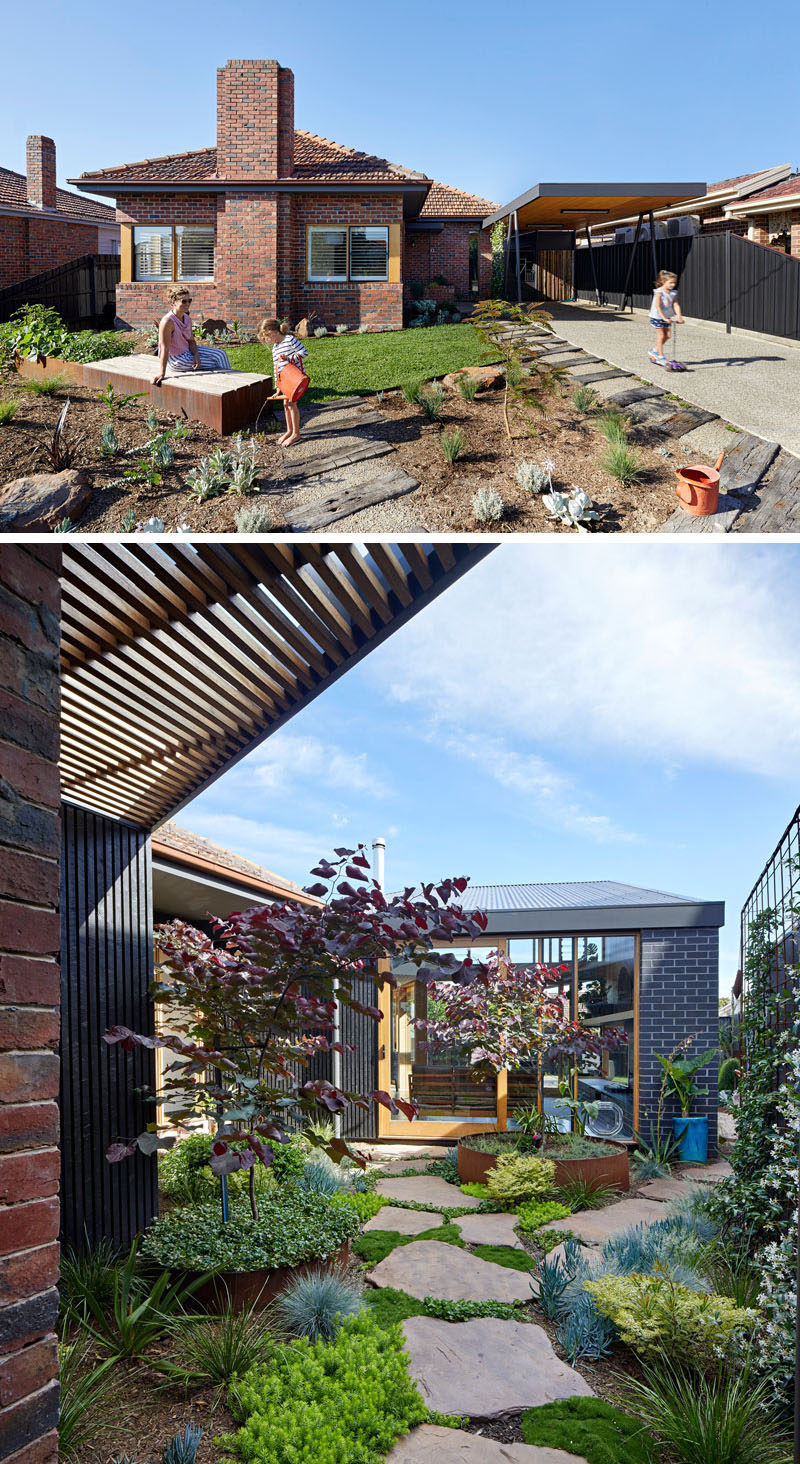 ---
The architects carefully peeled away the ad-hoc additions to the rear, leaving only the generously proportioned rooms of the existing home. The new extension tucks neatly under the existing eaves with the new spaces wrapping around the original home, which is united by a continuous roofline which folds overhead.
---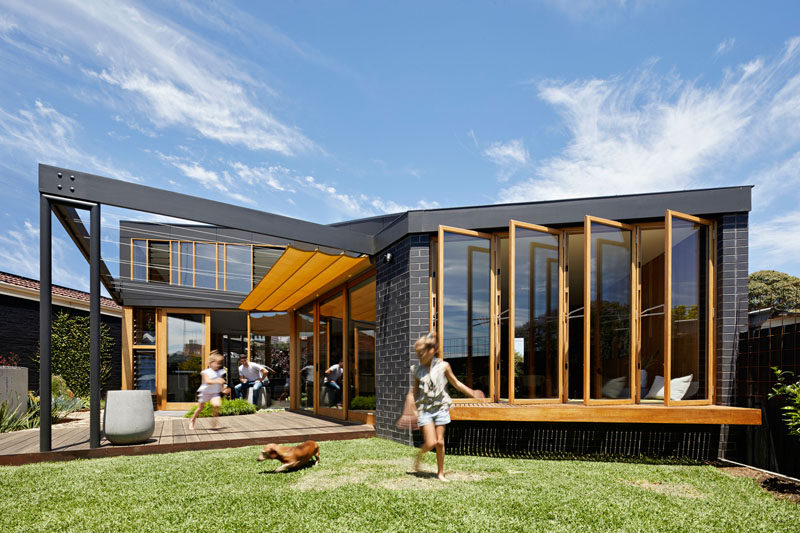 ---
Inside, the high ceilings create a lofty and open feeling for the living room, while the windows flood the space with natural light. The dark brick from the patio outside continues to flow into the living room to meet the concrete floor.
---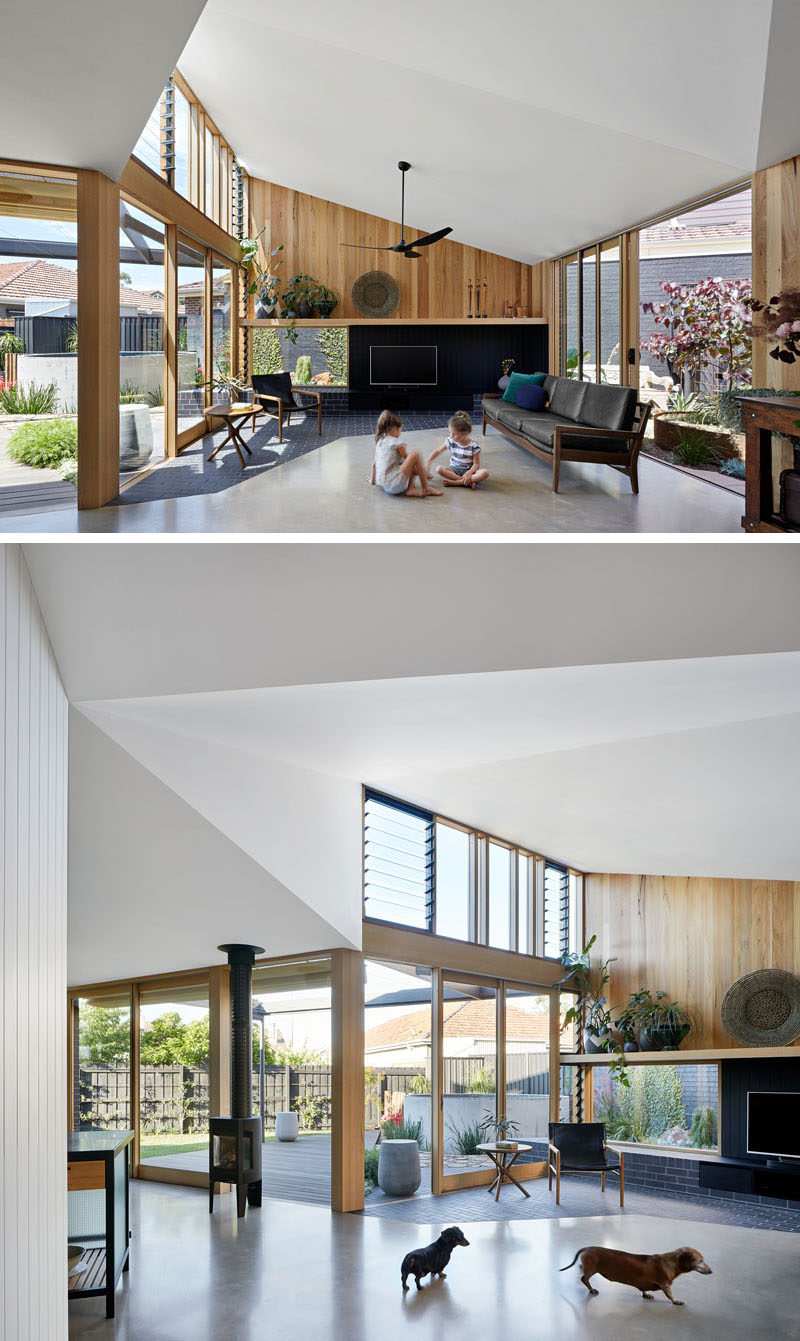 ---
A built-in window seat pops out from the dining room to give the kitchen and dining area light and views of the backyard.
---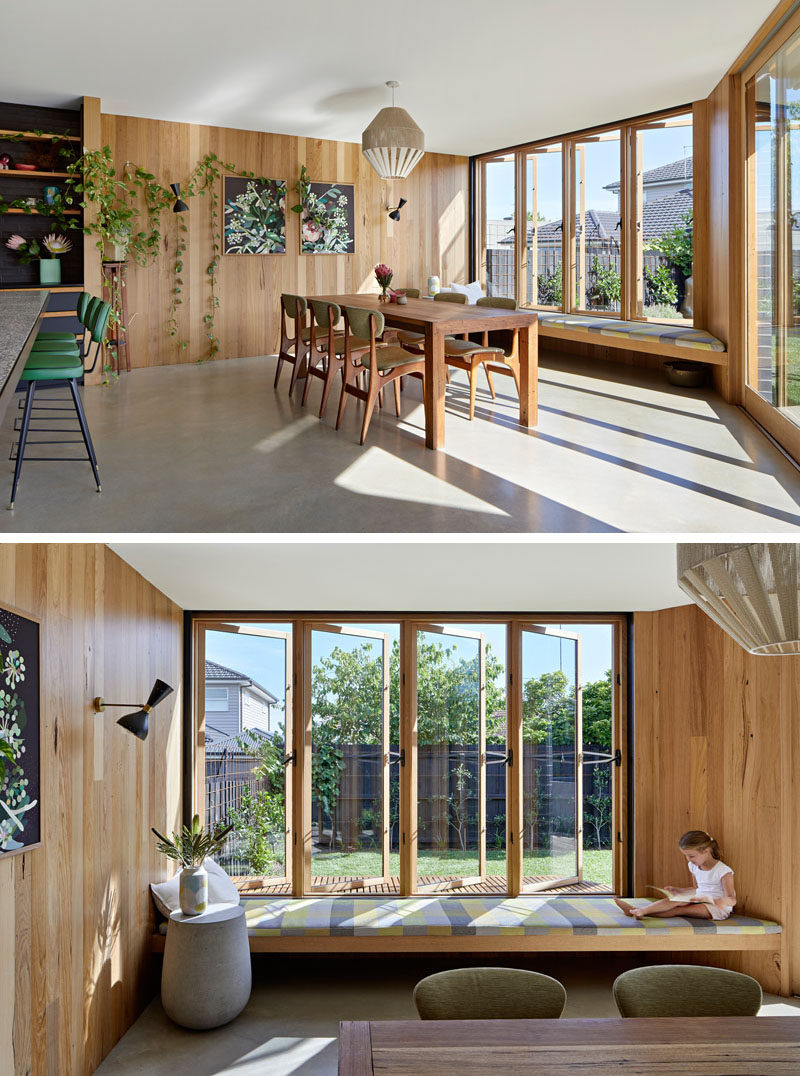 ---
The kitchen is a combination of light and dark cabinetry with natural elements, while a large island provides extra storage and space for seating.
---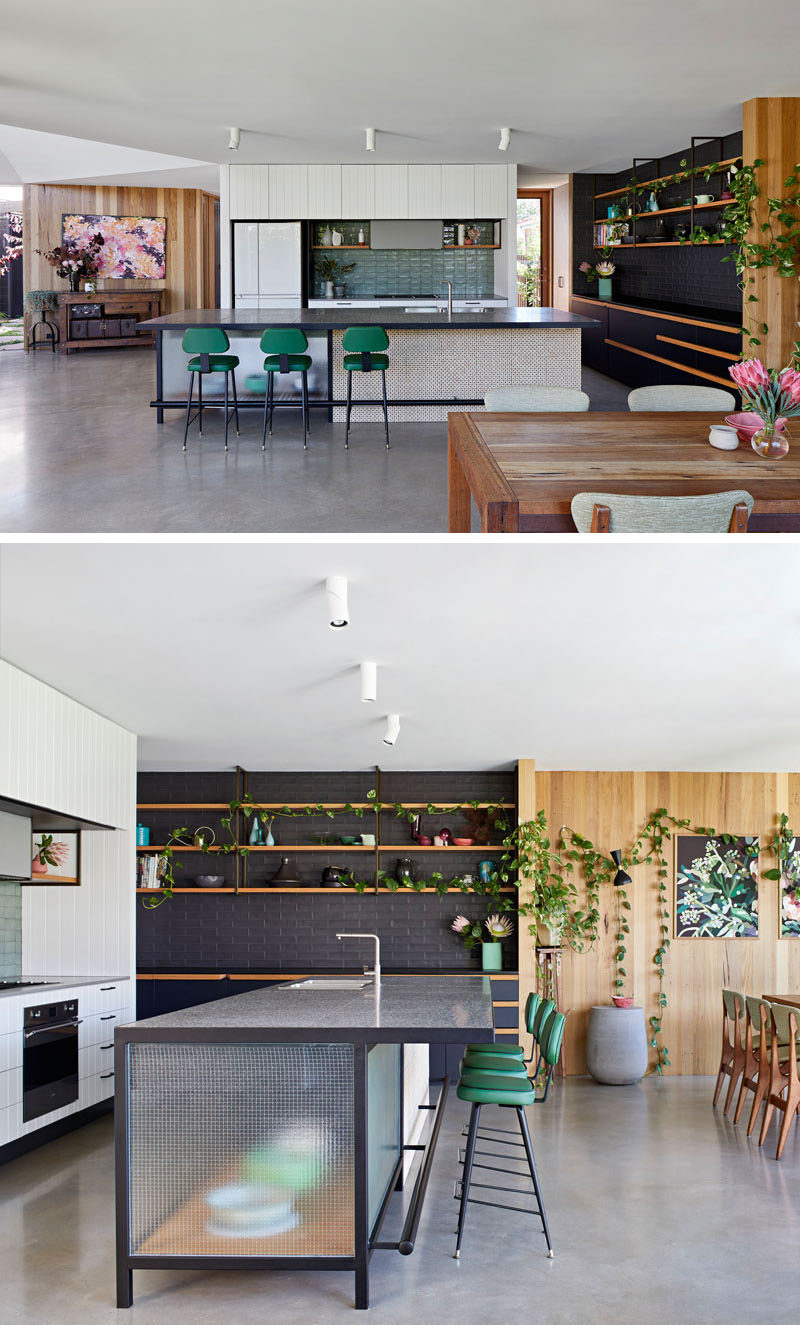 ---
A hallway connecting the new additional to the original rooms of the house, has a skylight to keep it bright, while wood flooring adds warmth.
---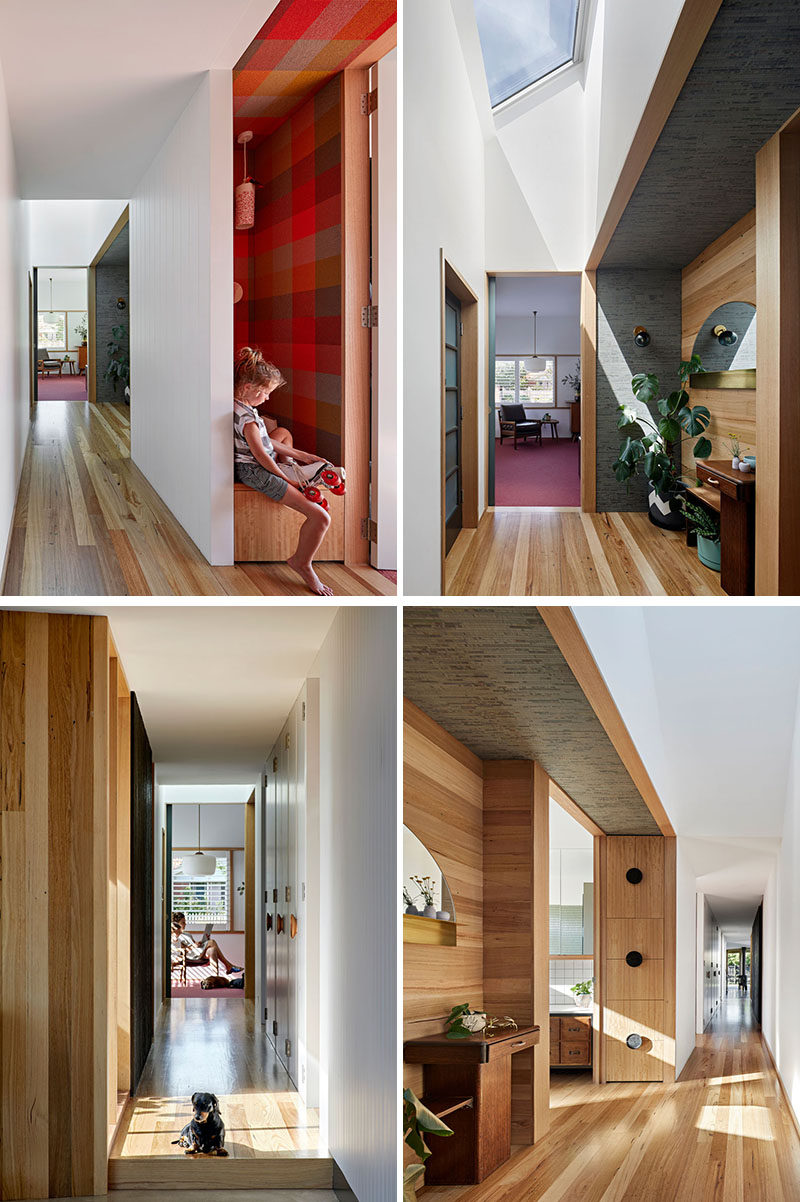 ---
In a bathroom, a shelving unit with a mirror and wood shelves, sits beside louvre windows.
---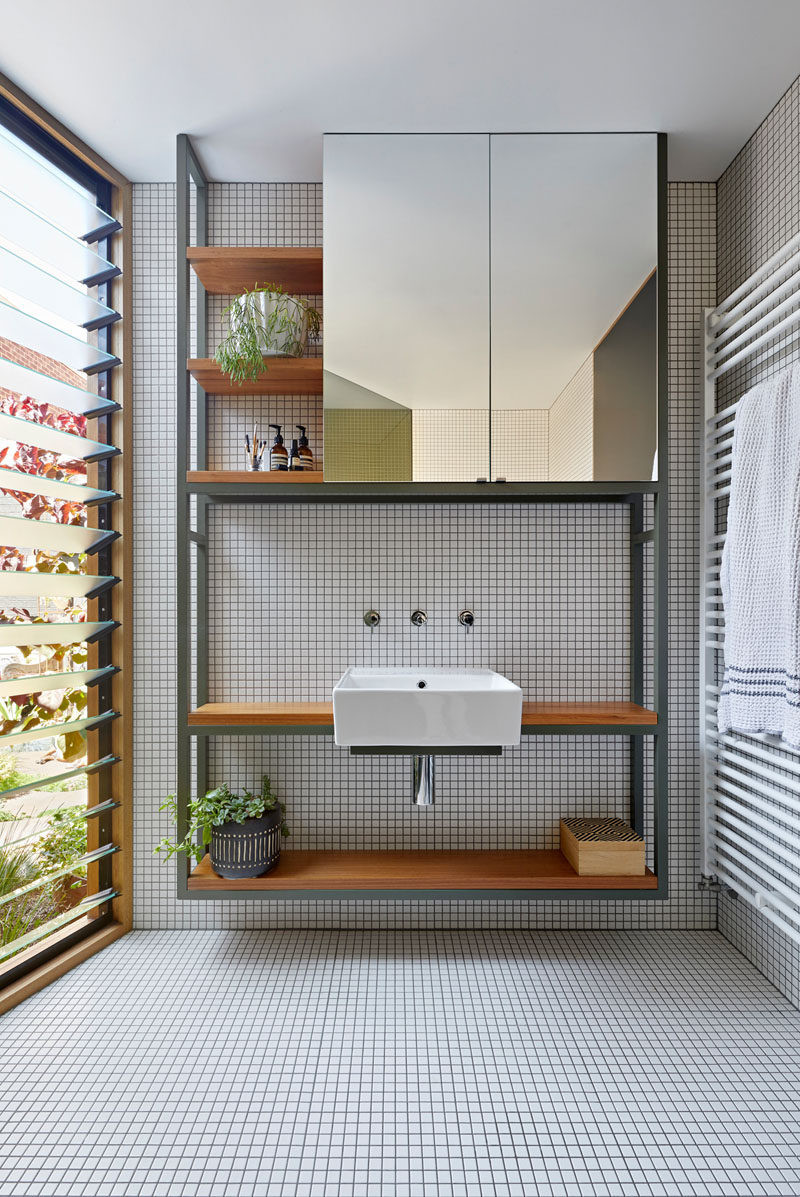 ---
Also in the bathroom is a glass enclosed shower with a curved wall that's covered in small green tiles.
---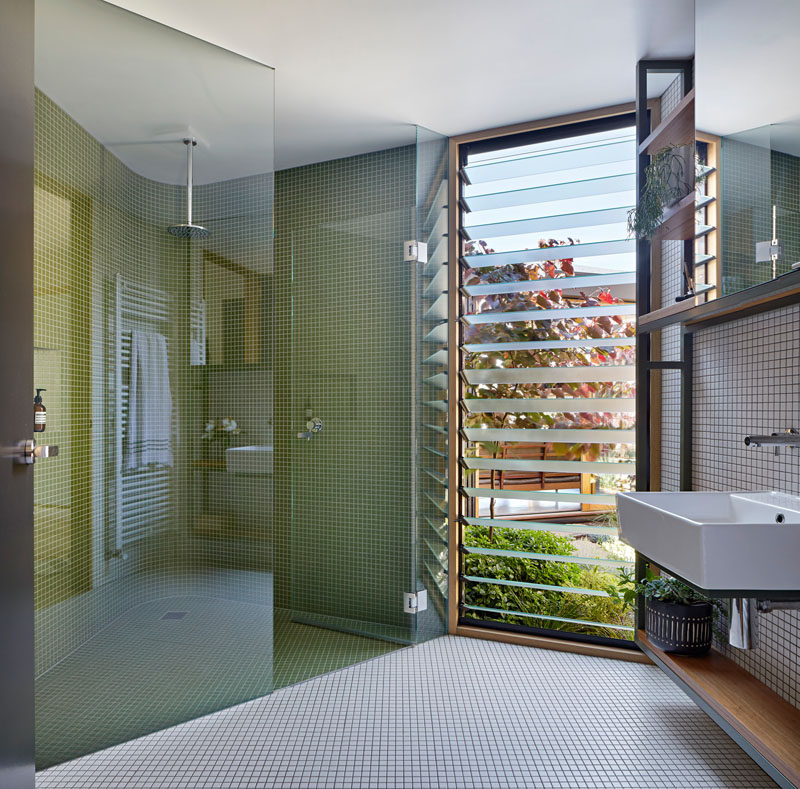 Photography by Tatjana Plitt | Architect: BENT Architecture | Project team: Paul Porjazoski, Lana Blazanin, Tilde Sheppard, Merran Porjazoski, Ian Wilson | Interiors: BENT Architecture | Lighting: Lights and Tracks | Builder: Poles-A-Part Design and Construction P/L | Structural Engineer: Marcon Tedesco O'Neill
---