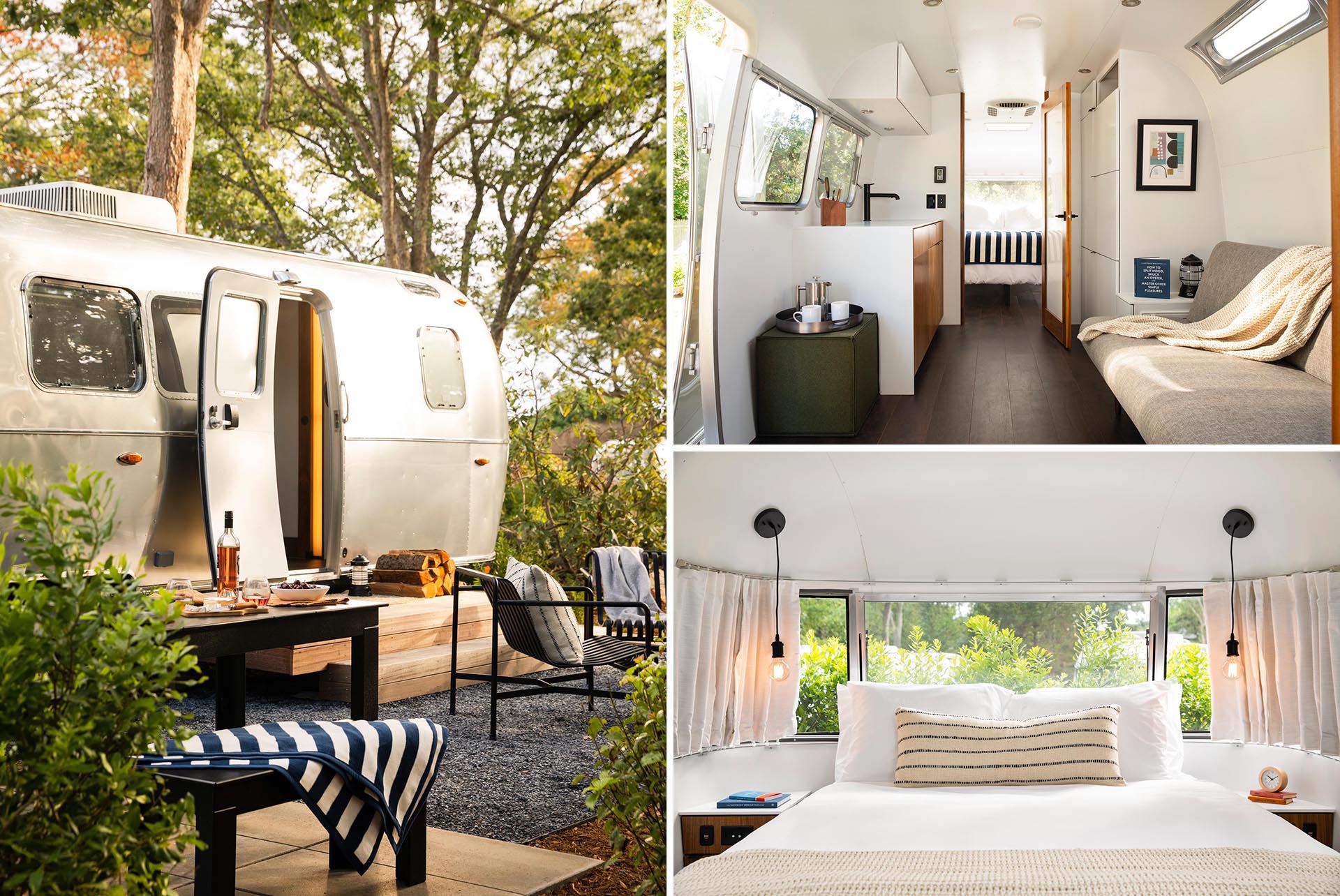 Included as part of the accommodation options that the newly opened AutoCamp Cape Cod is a collection of Airstream trailers that visitors can stay in.
New York-based firm Workshop/APD was responsible for the master plan of the 14-acre site, which includes additional accommodation options, like cabins and tents, a Clubhouse featuring a mid-century modern lounge with an indoor fireplace and cozy seating, a signature General Store, and restrooms with luxury showers.
The Classic Airstream Suite has a dedicated space for outdoor dining and a small fire pit with a couple of chairs.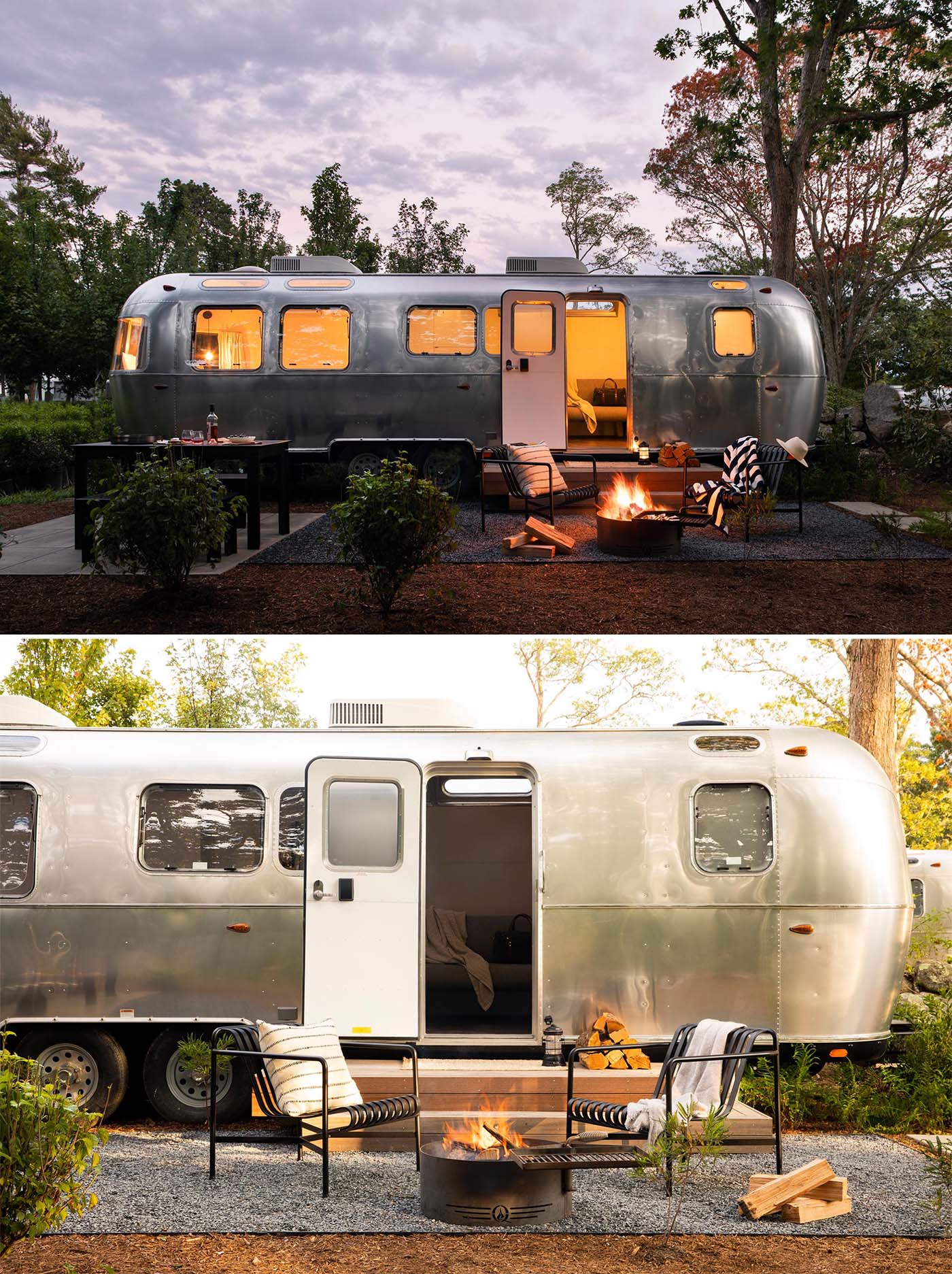 Small wood steps make it easy to reach the door of the Mid-Century Modern design icon.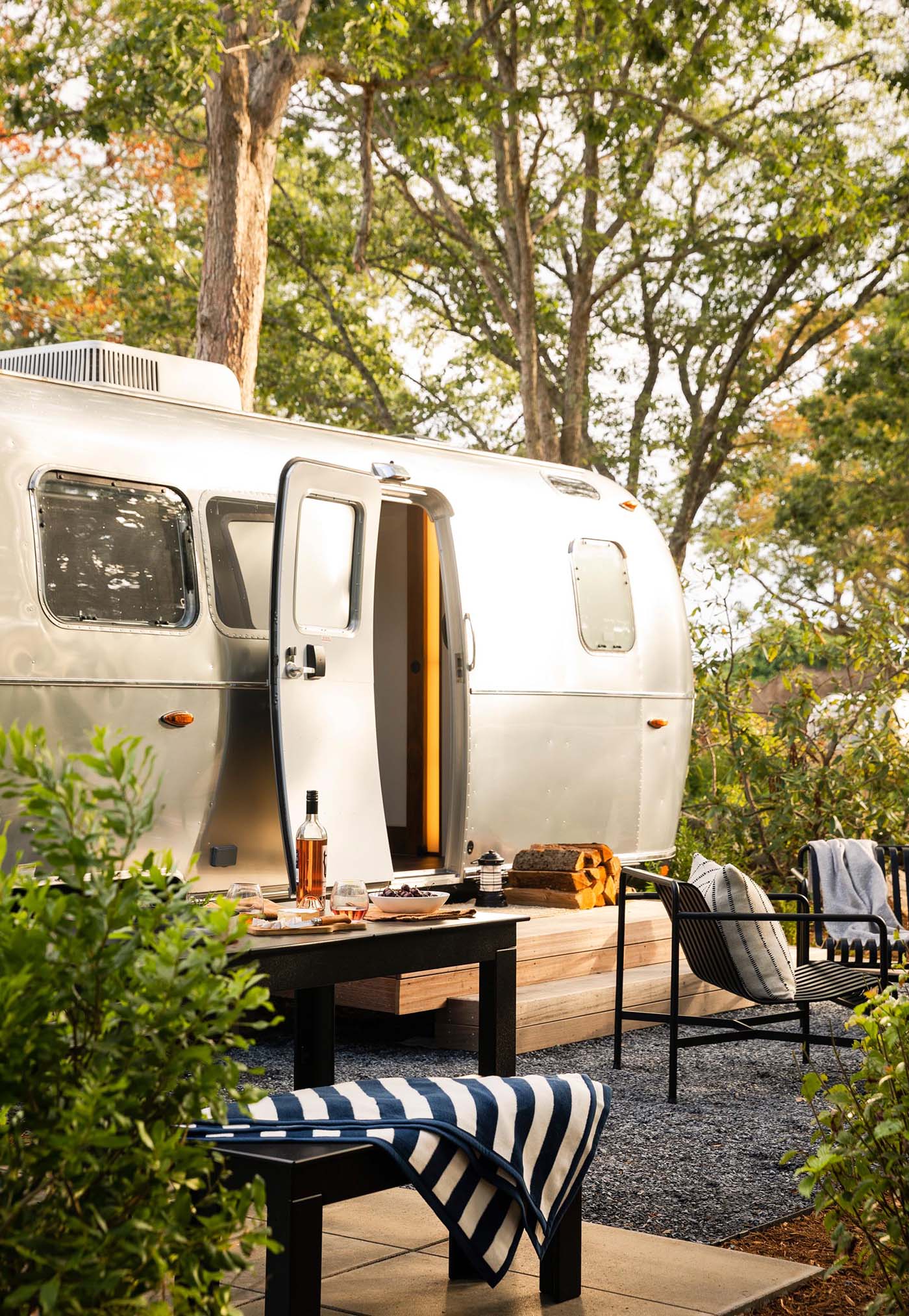 Inside the 31 foot Airstream is a welcoming sitting room with curved white walls and a small kitchenette. At one end there's a bedroom, while the other end has a bathroom behind a sliding door. Included in the bathroom are a walk-in rain shower, a toilet, and a vanity area.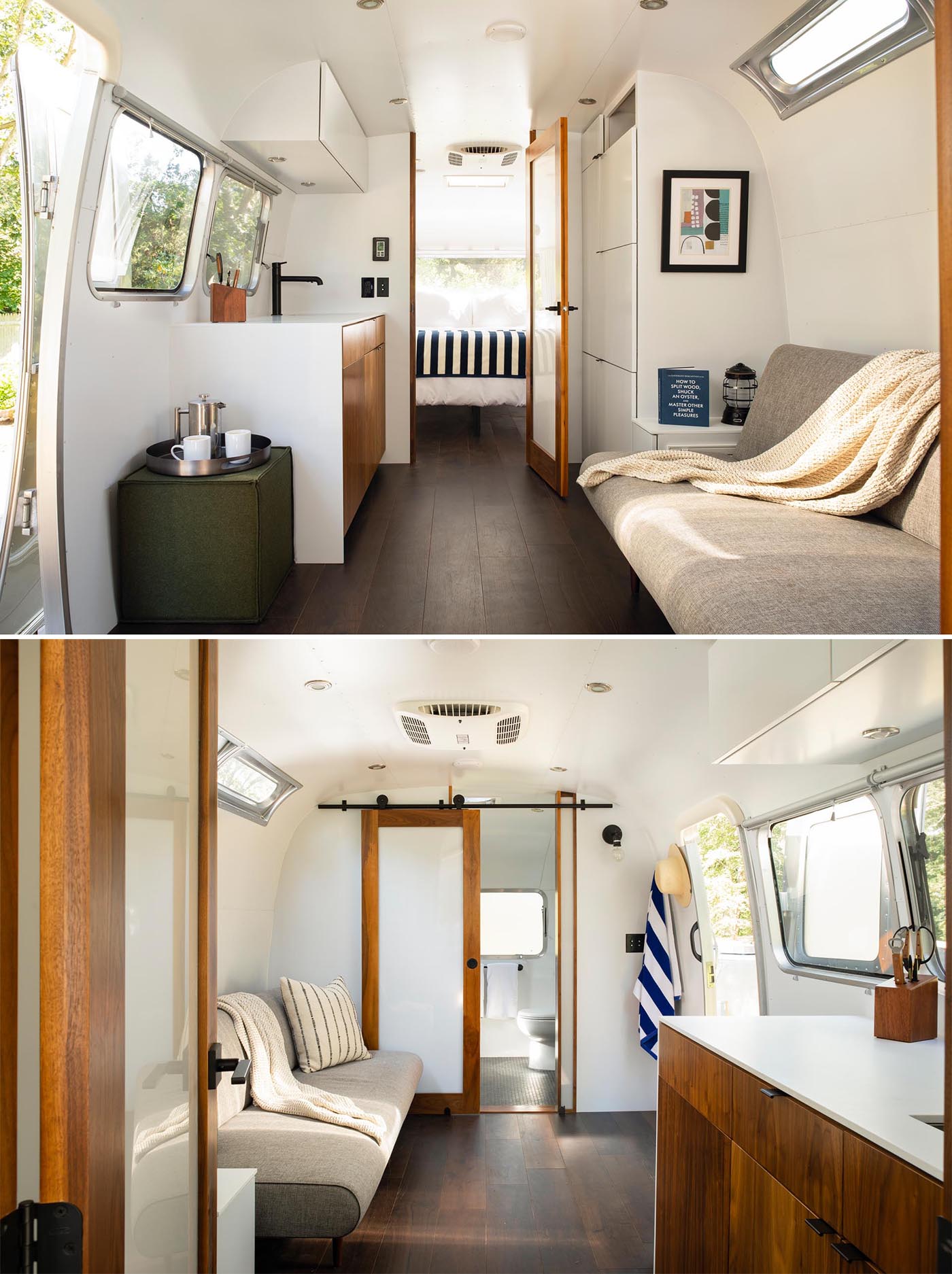 The bedroom is furnished with a queen bed, built-in side tables, and a pair of simple pendant lights.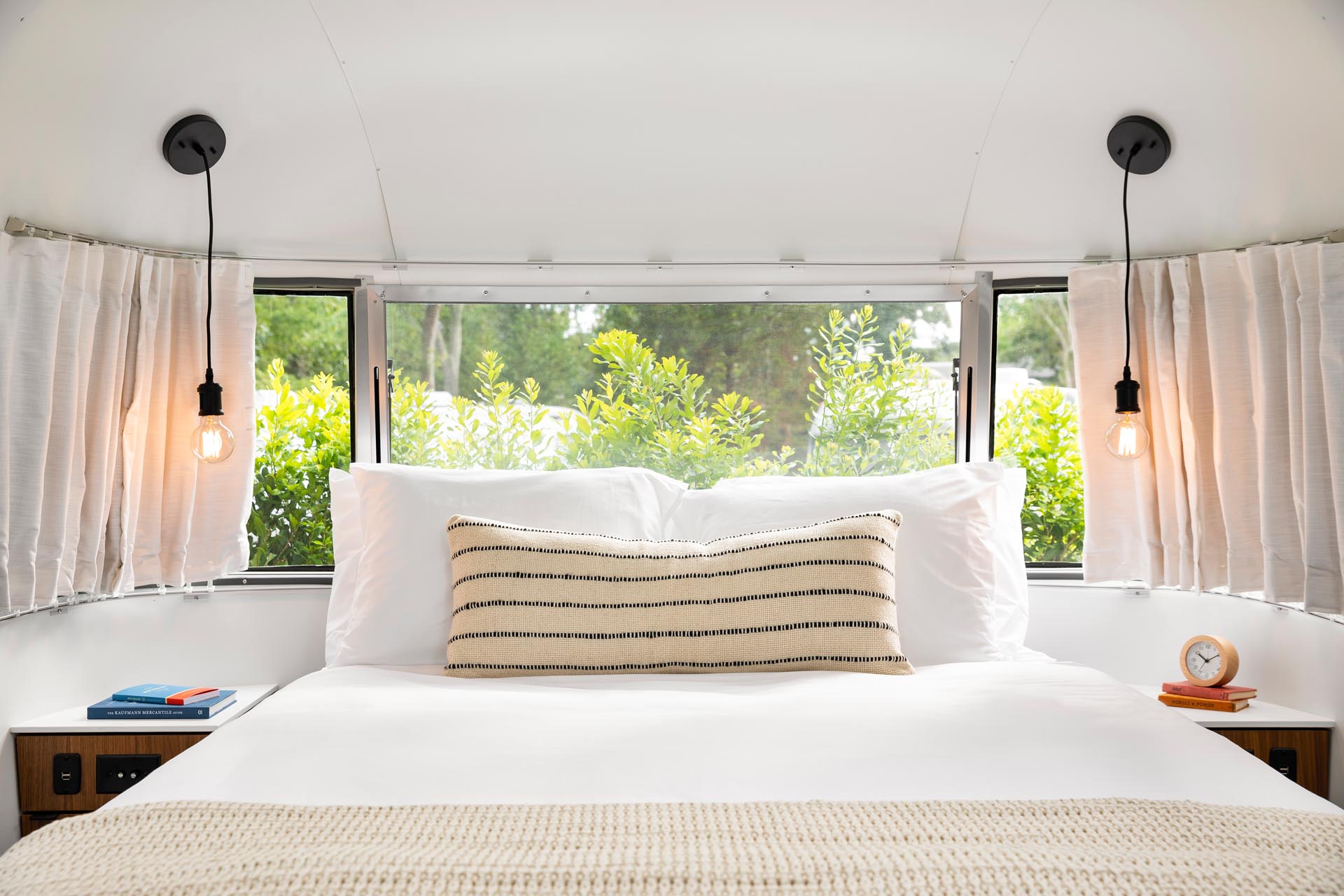 A panoramic window fills the small space with natural light and views of the gardens, while at night the curtains can be closed for a more cozy and private atmosphere.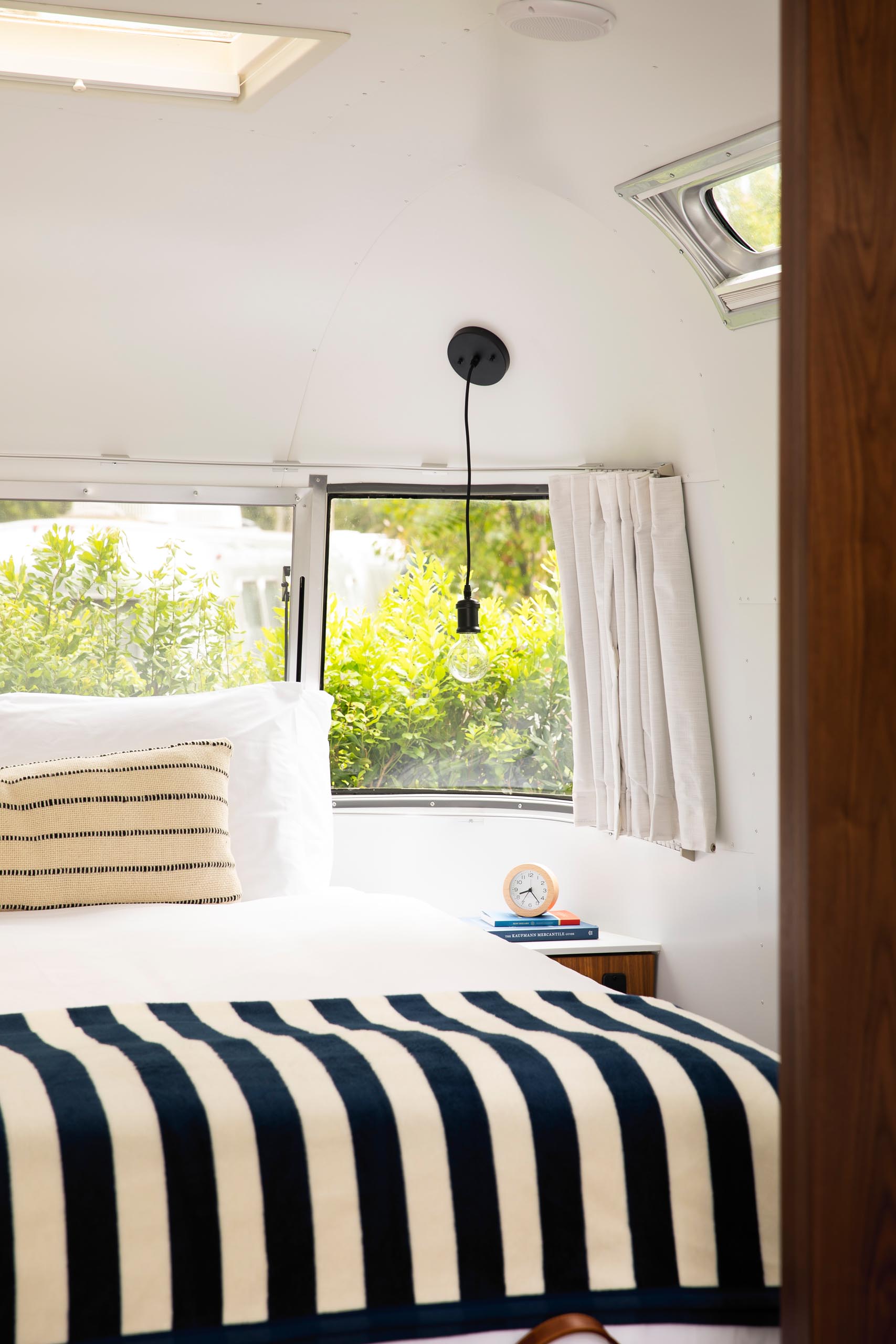 Photography by Matt Kisiday | Lead Contractor and Developer: Blue Flag Partners | Real Estate Investment Management Company: Whitman Peterson | Design: Workshop/APD