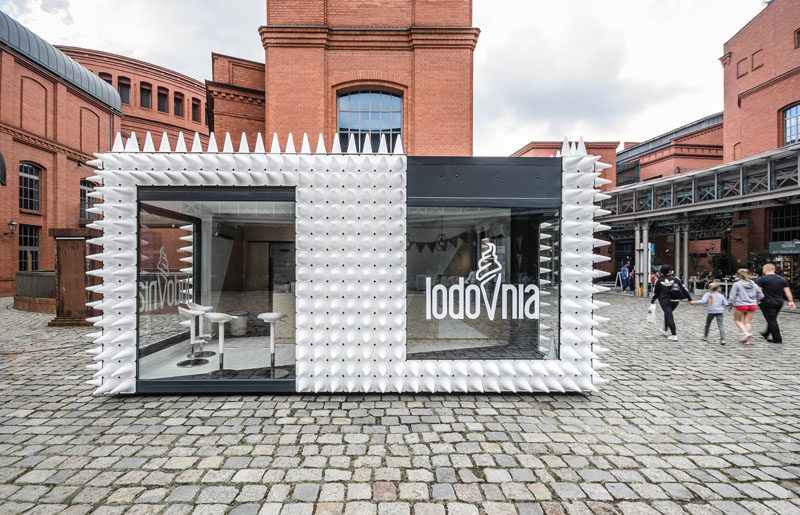 mode:lina architekci have shared with us their latest project, the LODOVNIA Ice Cream Shop, that's located in the Stary Browar courtyard in the city of Poznan, Poland.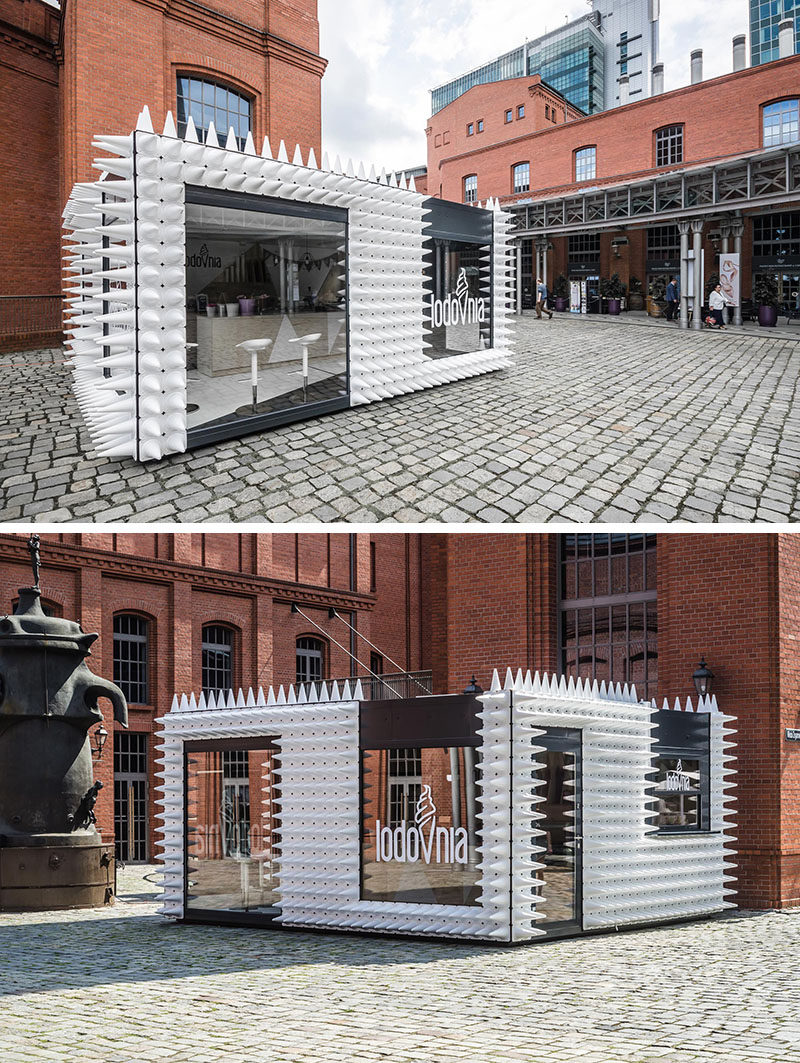 ---
Inspired by the shape of an ice cream cone, the facade of the mobile ice cream shop is covered in almost one thousand white sport cones to create an artistic and intriguing exterior.
---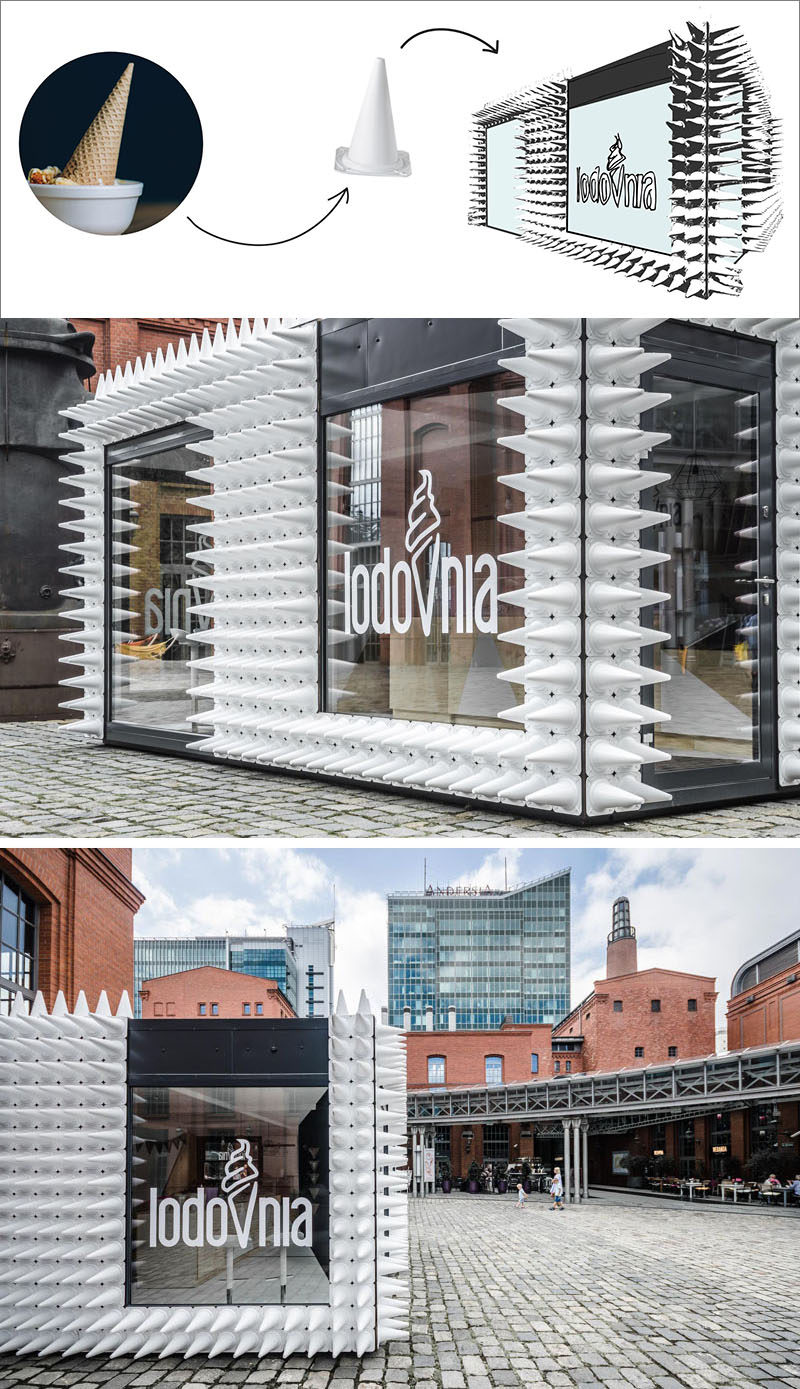 ---
Large glazed panels allow passersby to peek inside, but they also reflect the surrounding architecture of Stary Browar, a former brewery.
---
---
Inside, the black and white theme is continued and created a geometric appearance for the interior.
---

---
The black and white interior is softened by the use of natural plywood. The triangles that are featured throughout, with the interior and the sports cones on the exterior, also tie in with the letter V in the name of the ice cream shop, creating a consistent visual identity.
---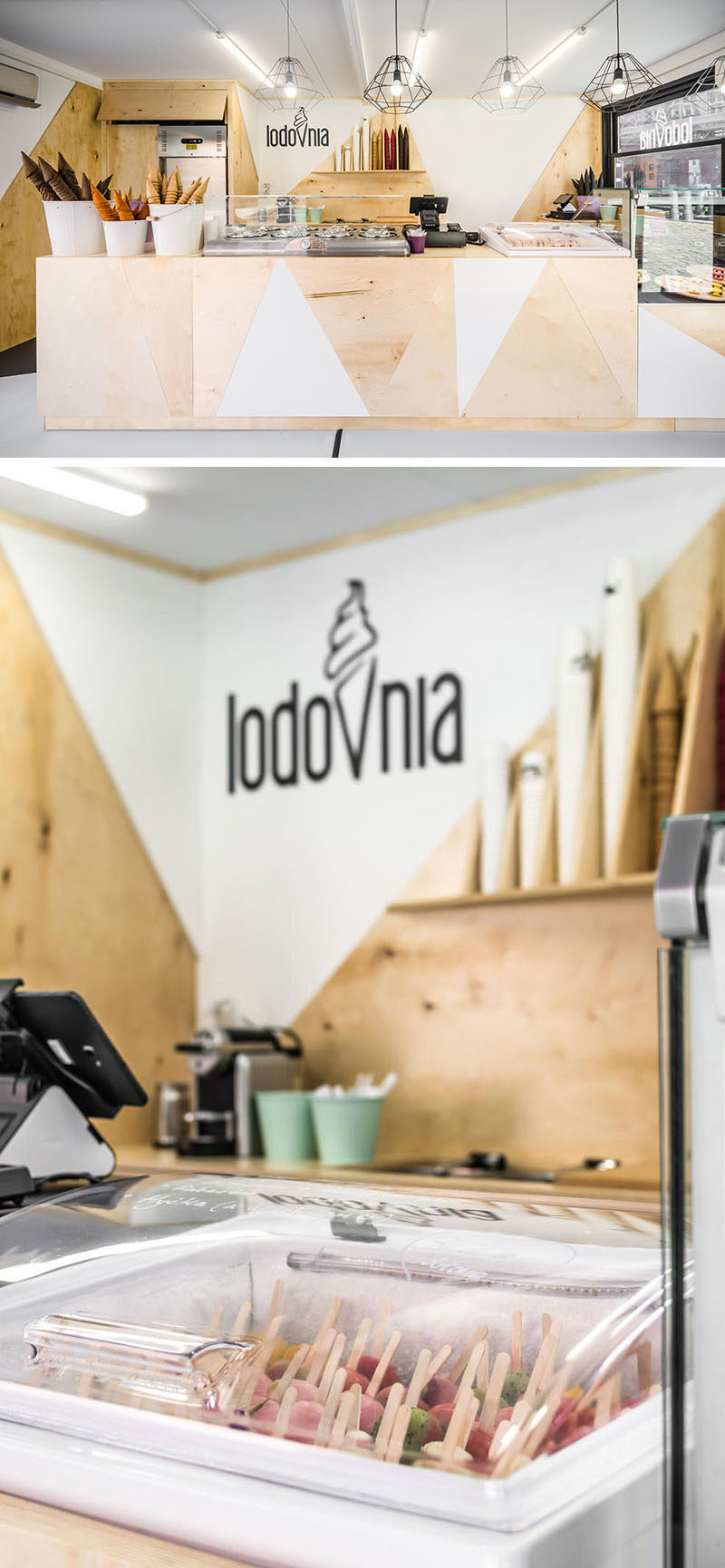 Photography by Patryk Lewinski | Project Team: Pawel Garus, Jerzy Wozniak, Anna Kazecka
---