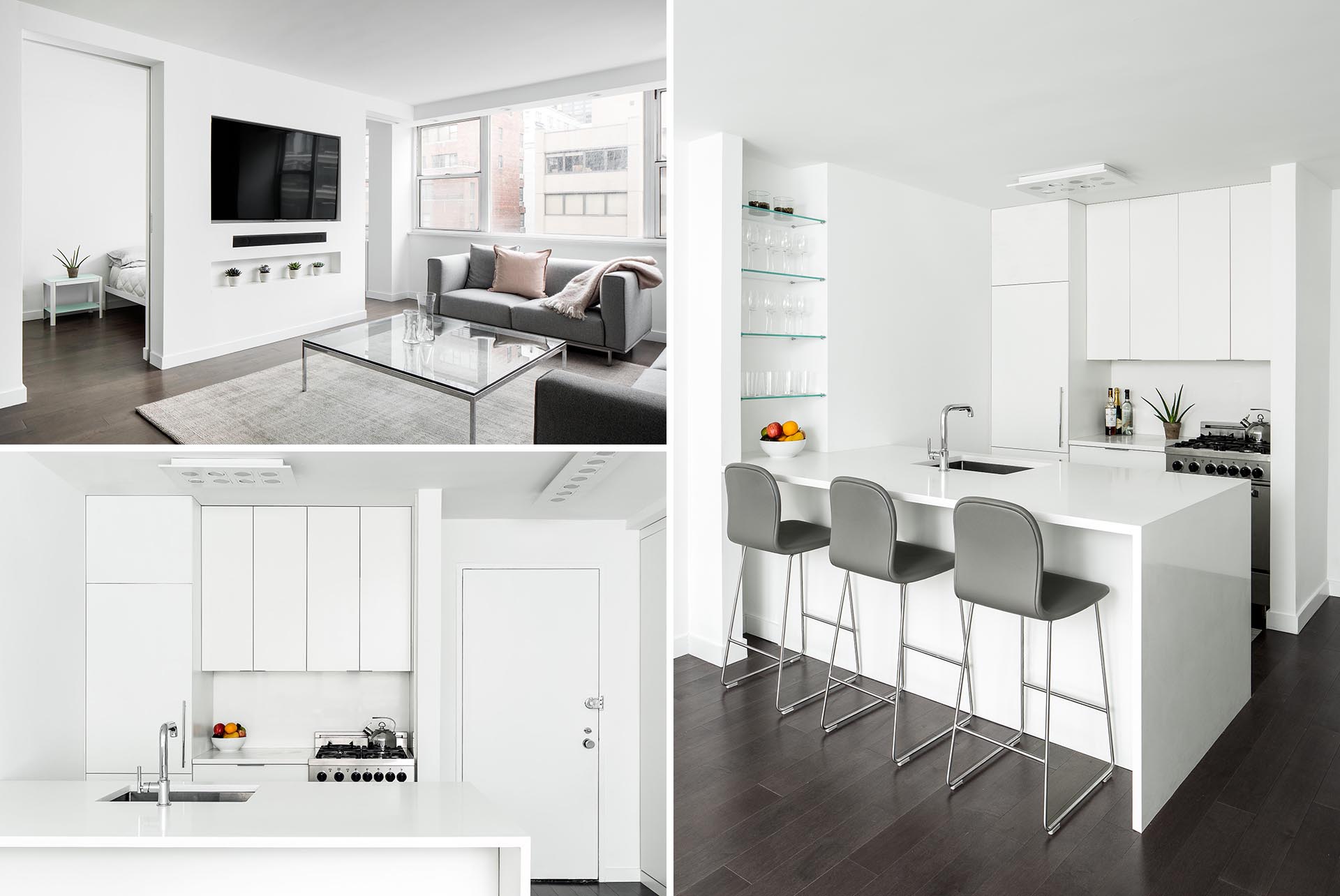 JBA Collective has designed a small and modern 650 square foot apartment in New York, that has a sense of purity, efficiency, precision, and lightness.
The kitchen is located just off the front door and includes minimalist white cabinets, an integrated fridge, and a stove.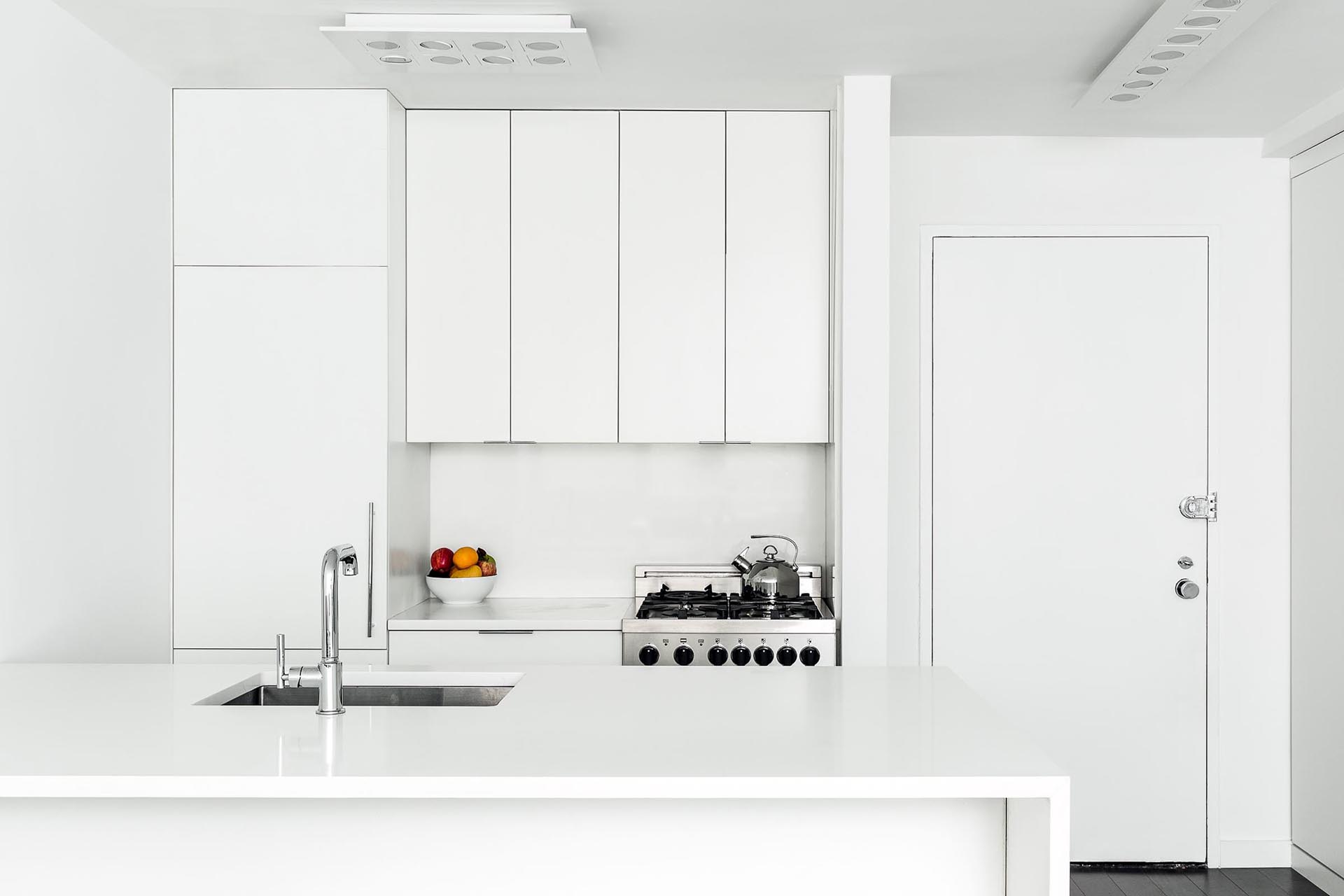 Finishing off the kitchen is a peninsula with seating for three and a waterfall countertop. A niche in the wall has been filled with glass shelves providing much-needed storage in the small space.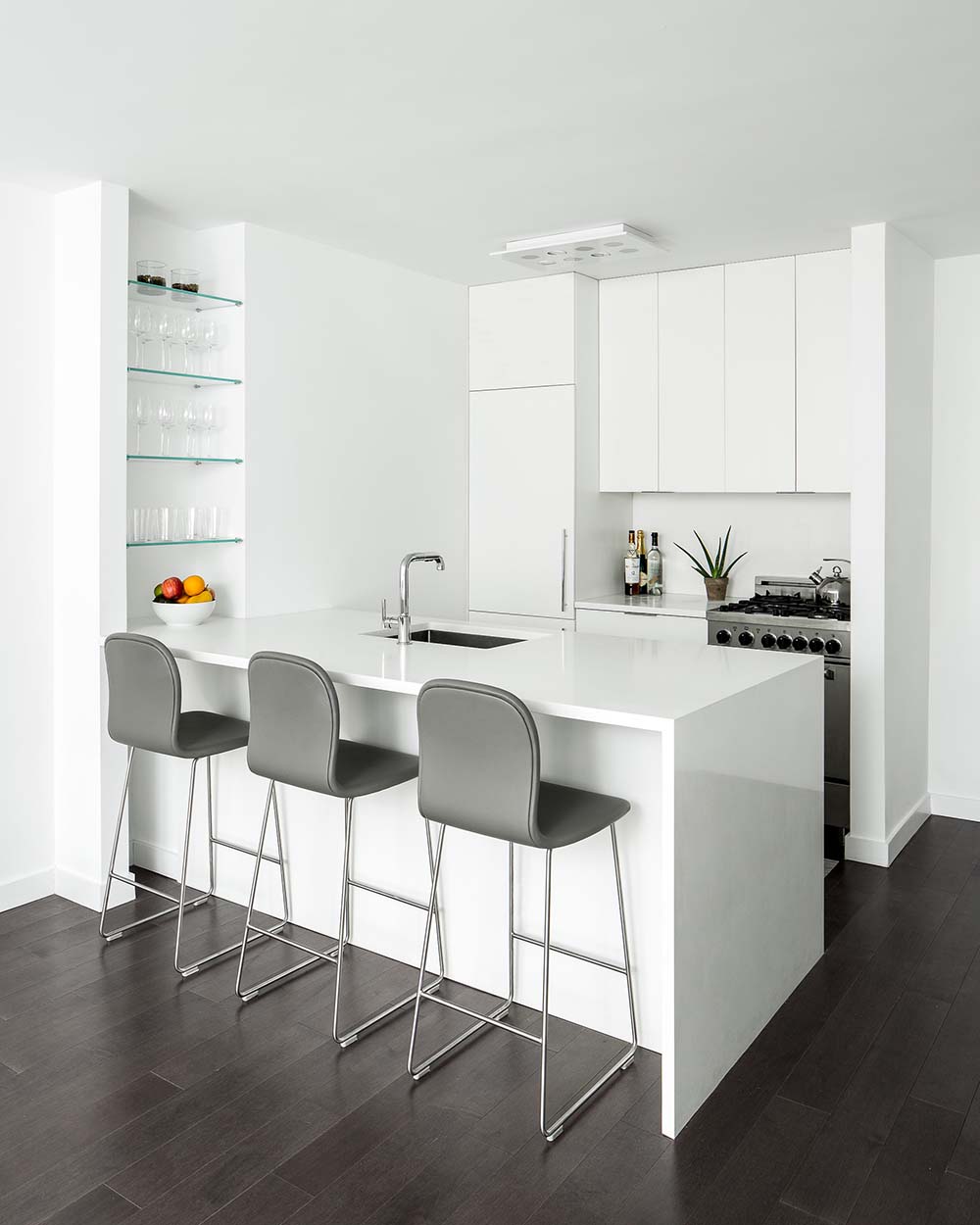 Opposite the kitchen is a closet and the door to the bathroom.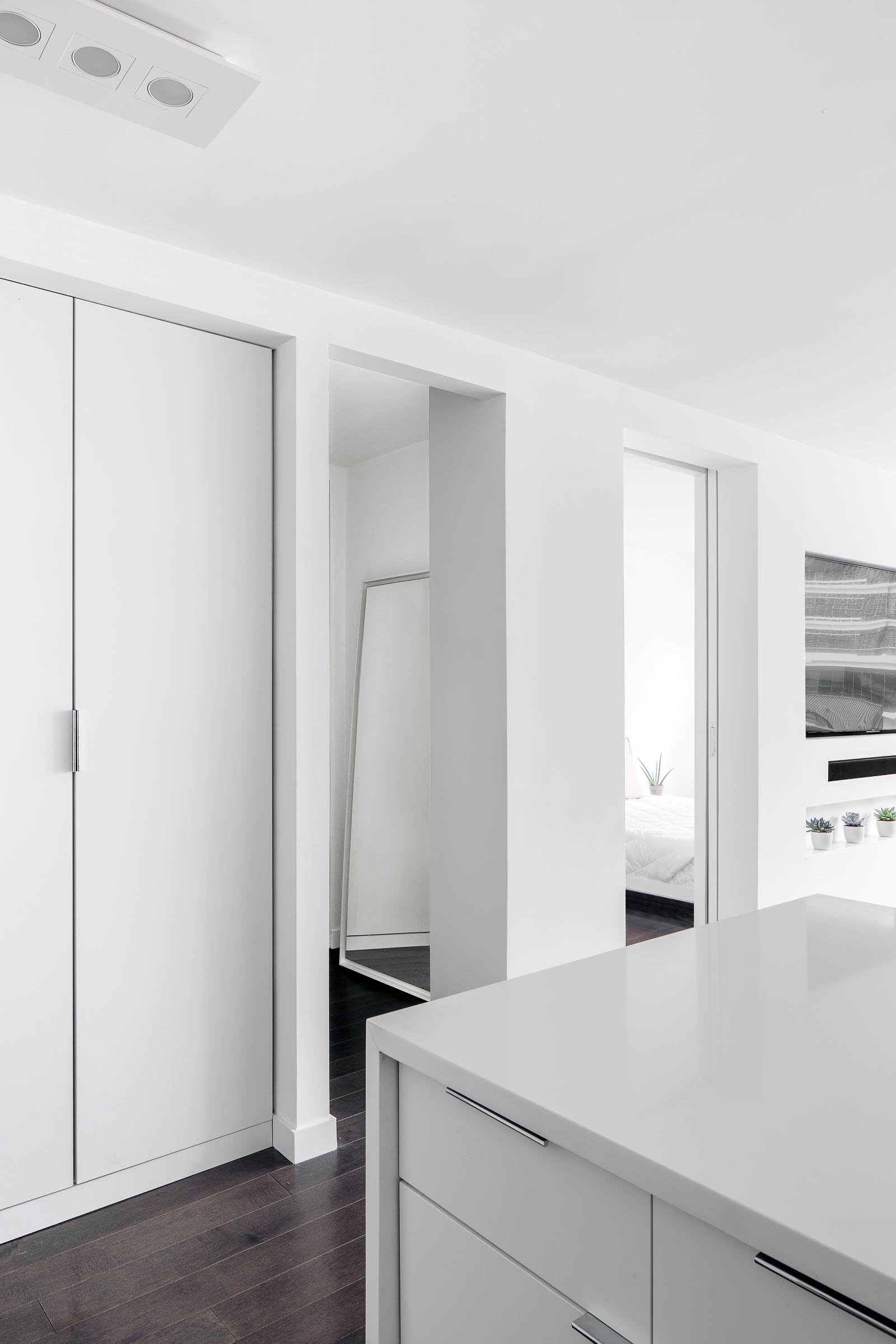 The living room is flooded with natural light while the recessed television is located above a shelving niche. Sliding doors on either side of the television wall lead to the bedroom.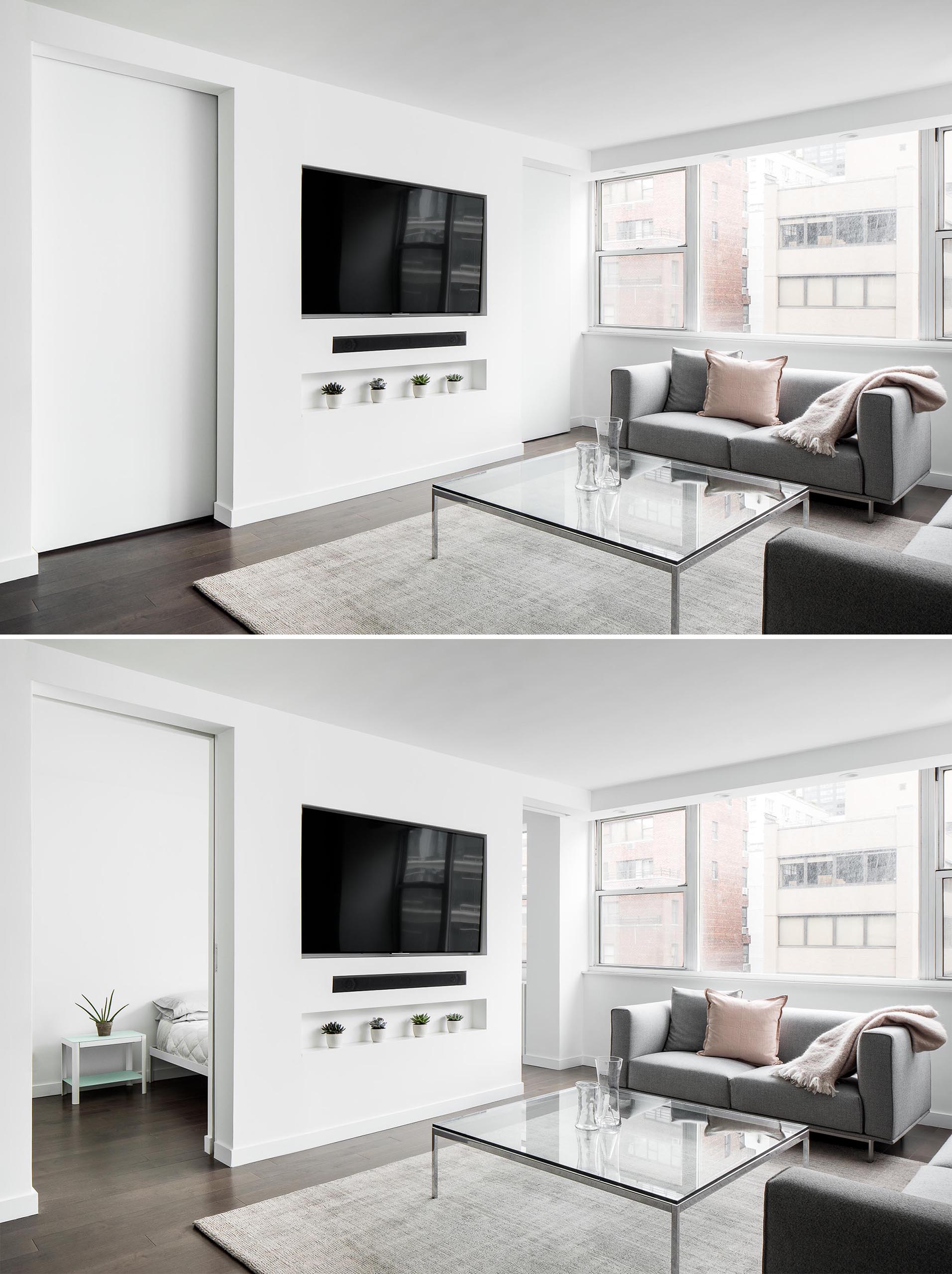 The bedroom is minimally furnished and a desk has been placed by the window to take advantage of the city view.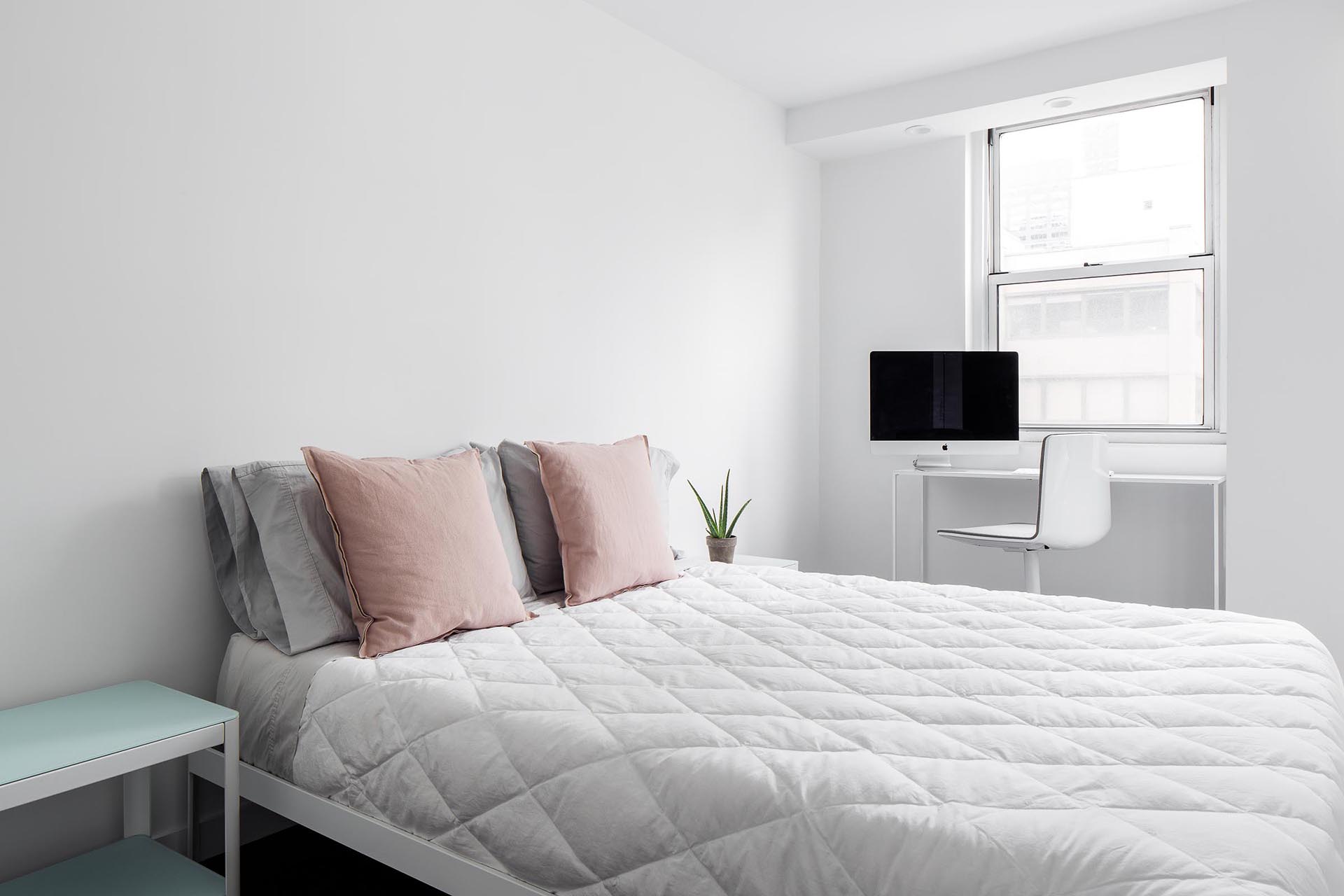 Here's the floor plan that shows the layout of the apartment.