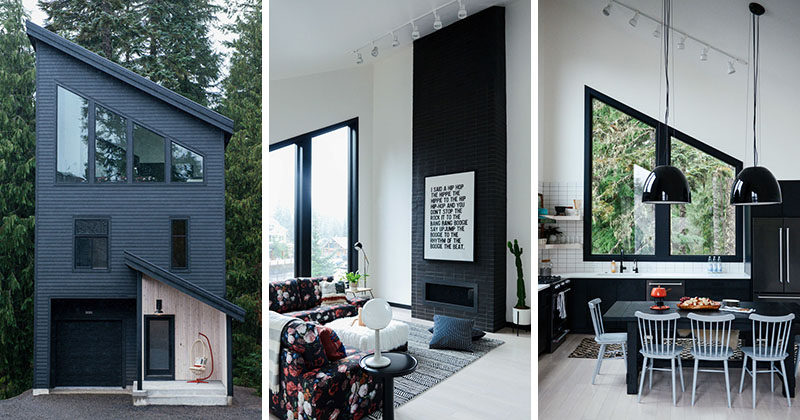 Keystone Architecture together with interior design firm Casework, have completed the Alpine Noir Chalet, a modern mountain cabin that's located in Government Camp, Oregon.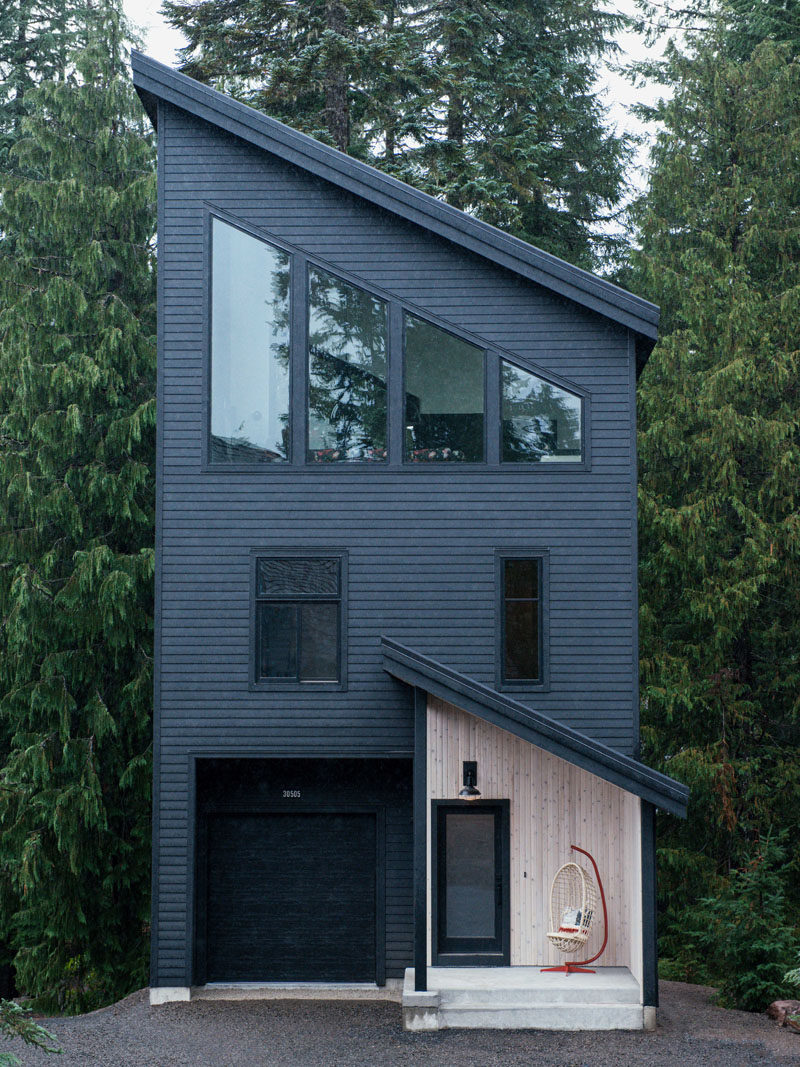 ---
A simple palette of of black, white, and whitewashed wood, are found throughout the cabin, with pops of color and pattern helping to warm the space.
---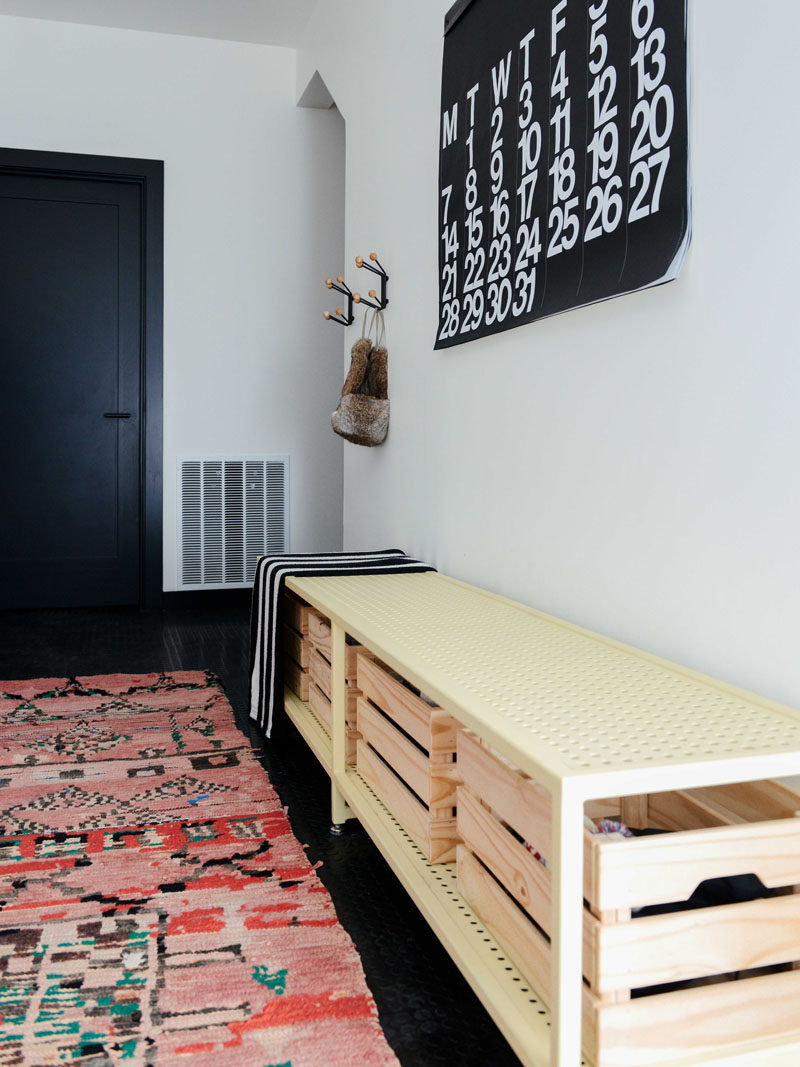 ---
In the living room, the high ceilings make the space feel larger, while the angled windows allow plenty of natural light, and a black fireplace complements the black window frames.
---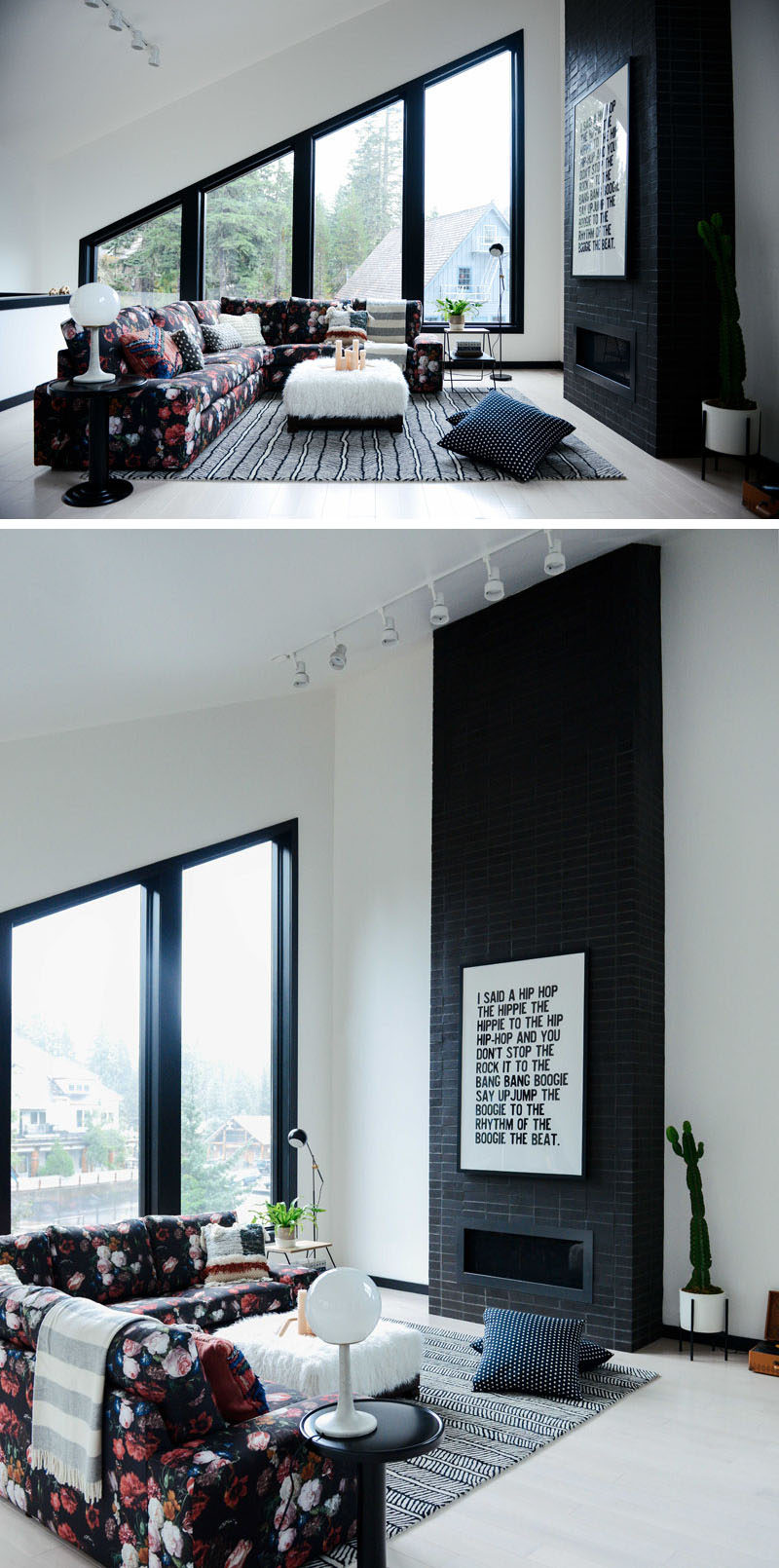 ---
In the kitchen, lower black cabinets tie in with the black dining table, while white tiles and open corner shelving has been installed on the walls.
---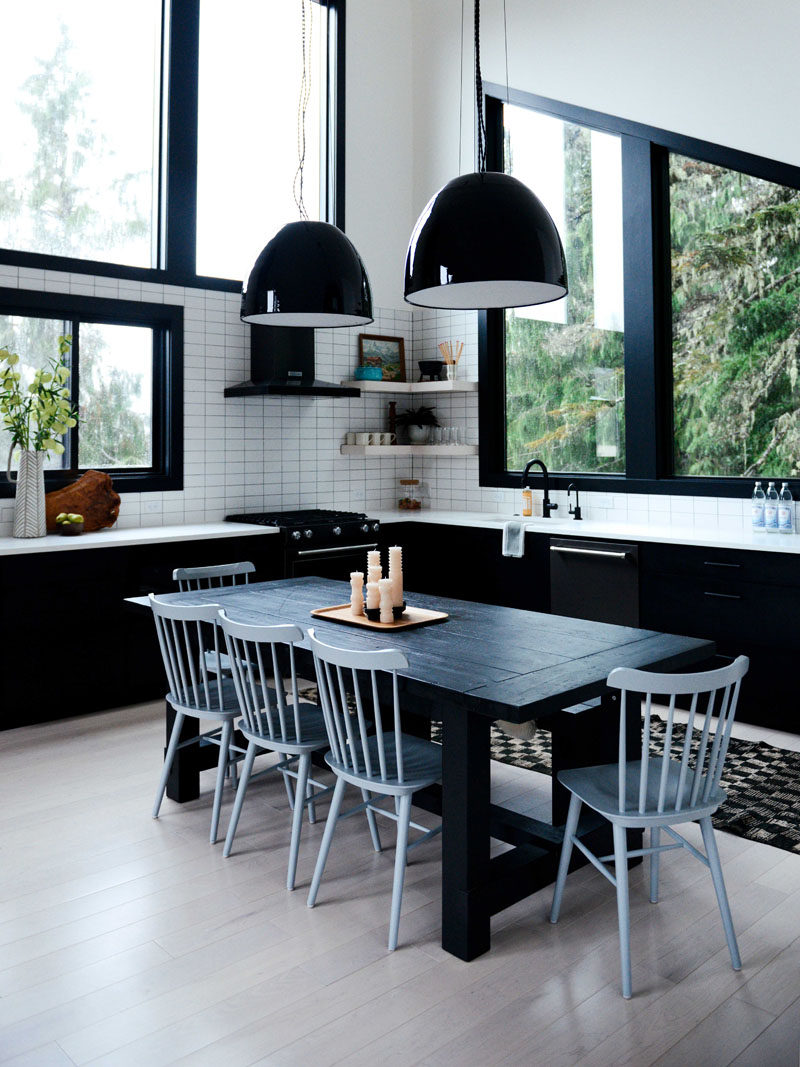 ---
Simple floating shelves and single sconces have been placed on either side of the bed, while dark flooring contrasts the white walls.
---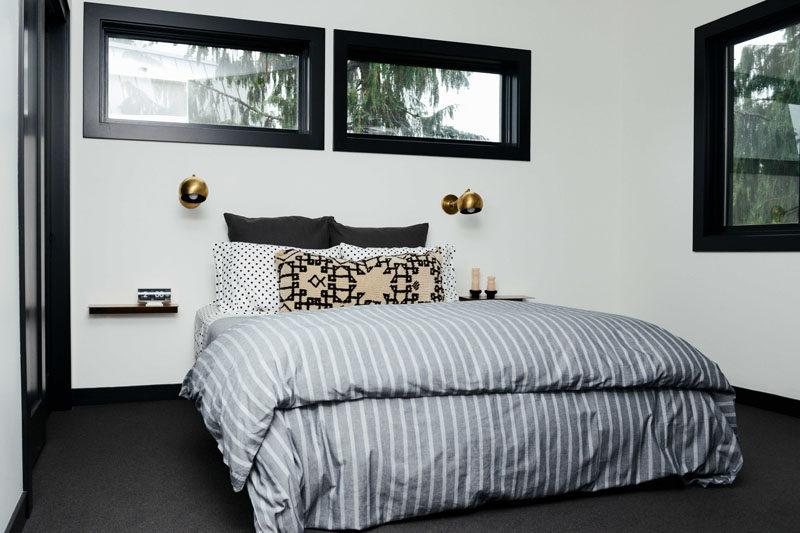 ---
In a second bedroom, there's a set of wood bunk beds with a minimalist black ladder.
---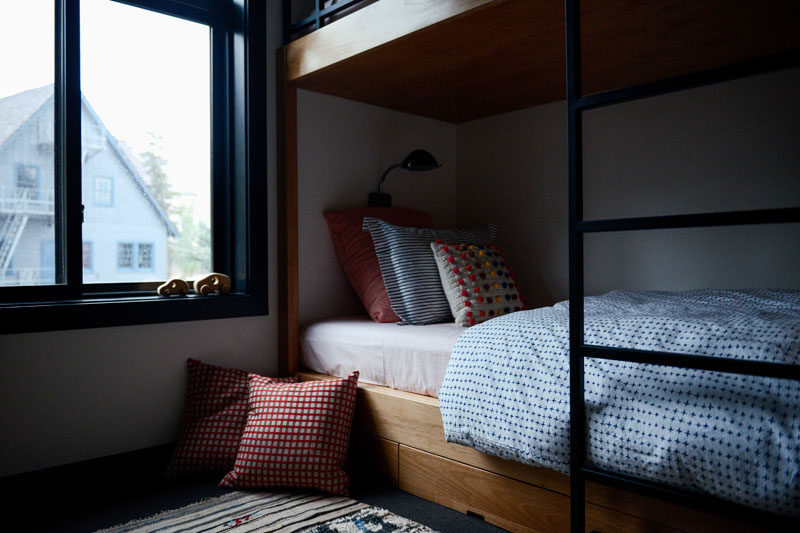 ---
The black and white theme continues in the bathroom, with a brass light fixture adding a metallic accent.
---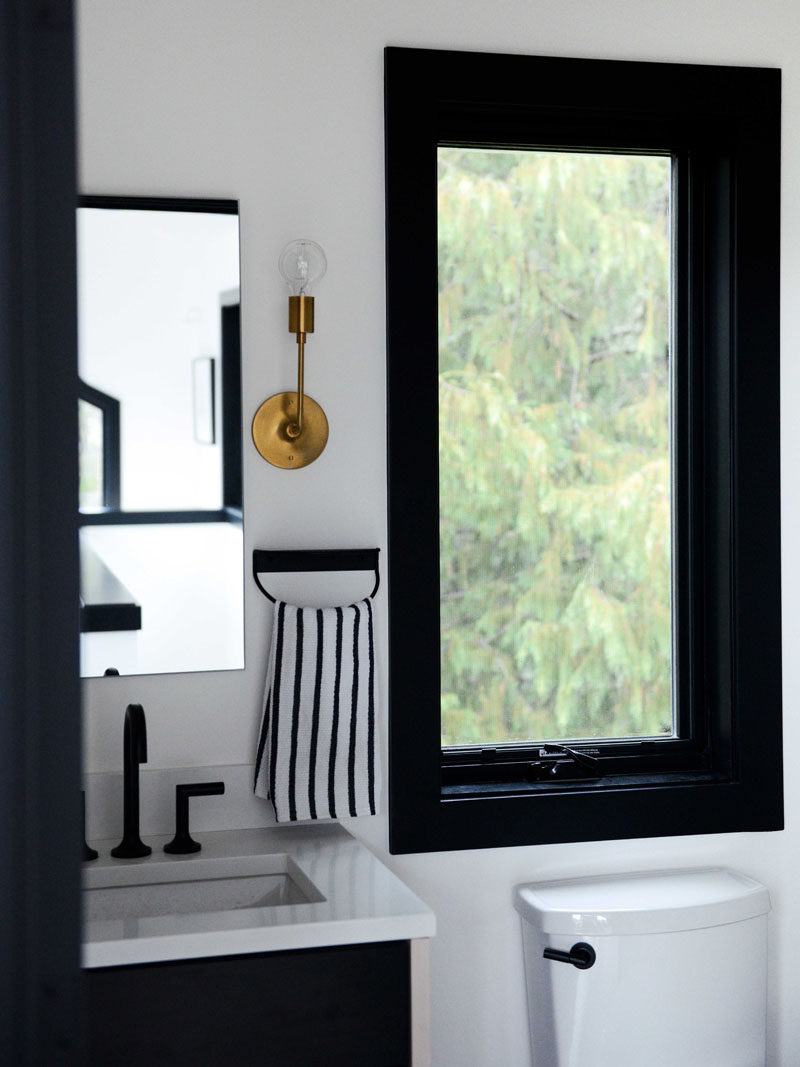 ---