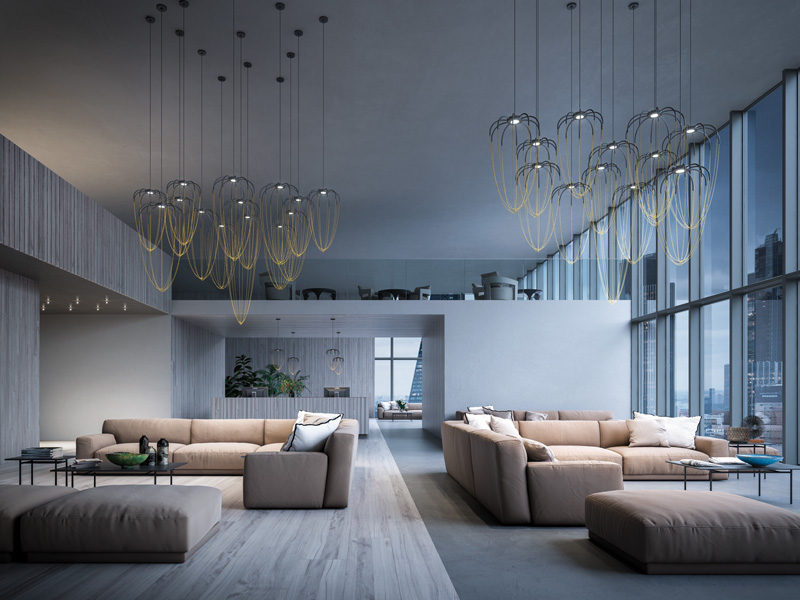 Japanese designer Ryosuke Fukusada has created a sculptural and delicate pendant light collection named Alysoid.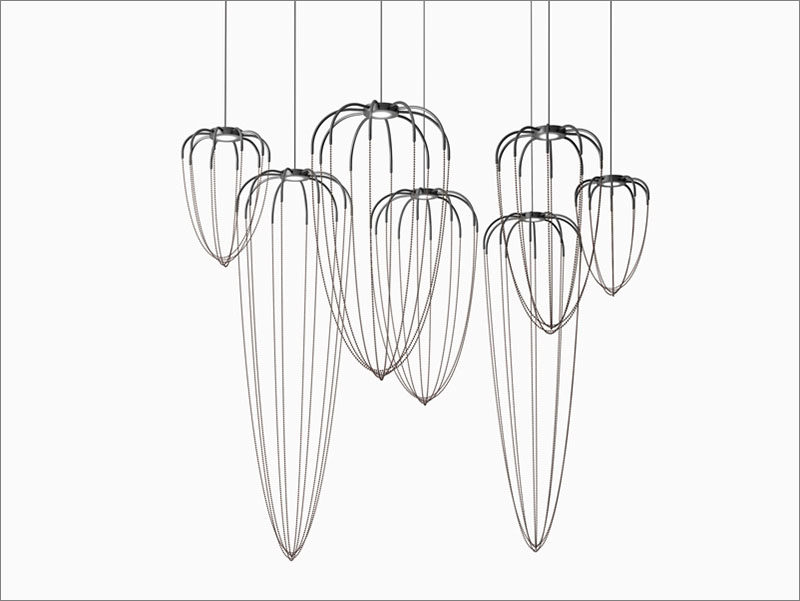 ---
The collection, designed for Italian lighting manufacturer AxoLight, is a group of hand crafted aluminum lights that take inspiration from the geometric shape of the Alysoid or 'catenary arch', which has been described by Spanish architect Antoni Gaudi, who described the catenary arch as "the most beautiful shape in nature".
---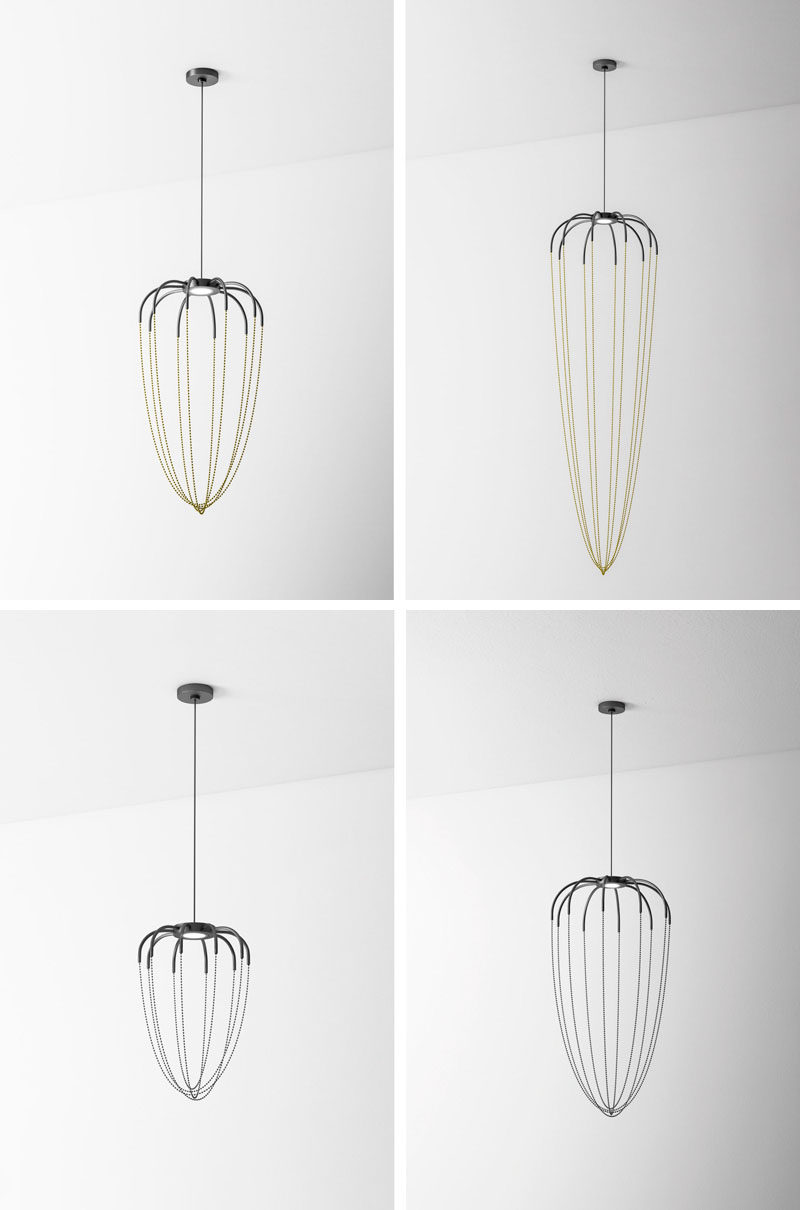 ---
Each light has a series of delicate chains that drape from the frame and help to create the desired organic shape of the Alysoid. The chains also create beauty in an interior, much like adding fashion accessories and jewelry to an outfit. Another added benefit of using chains to define the shape, is that they don't block the light or view of the interior.
---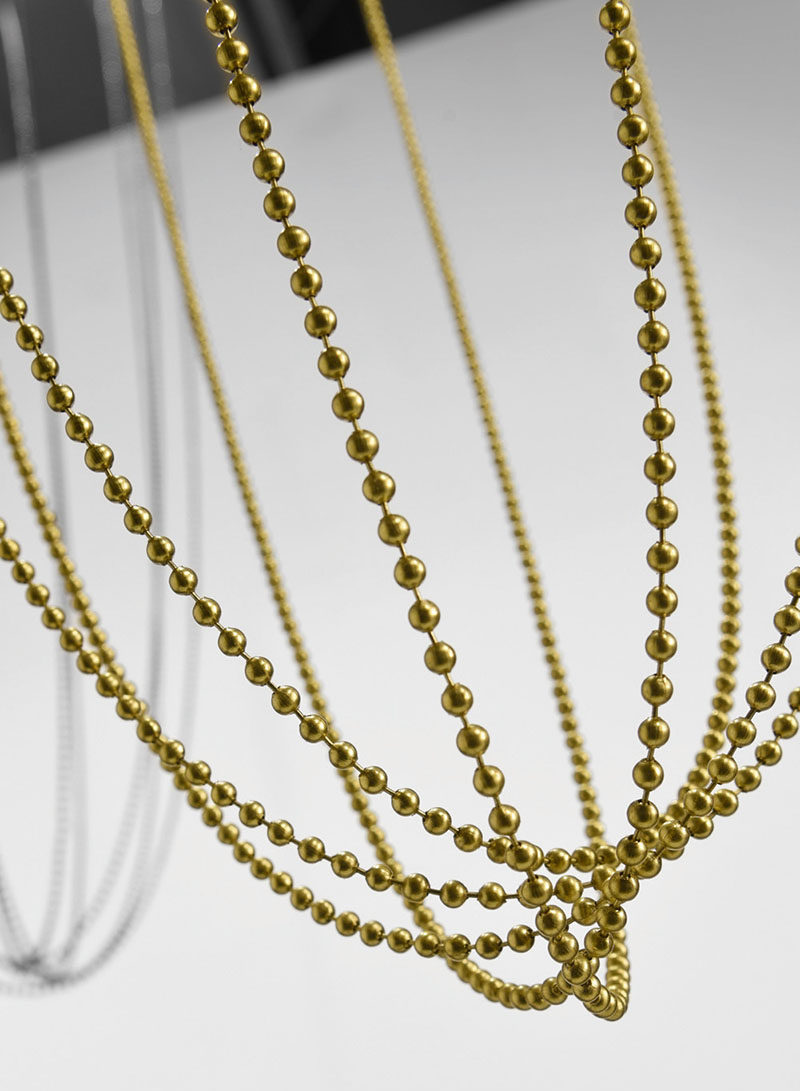 ---