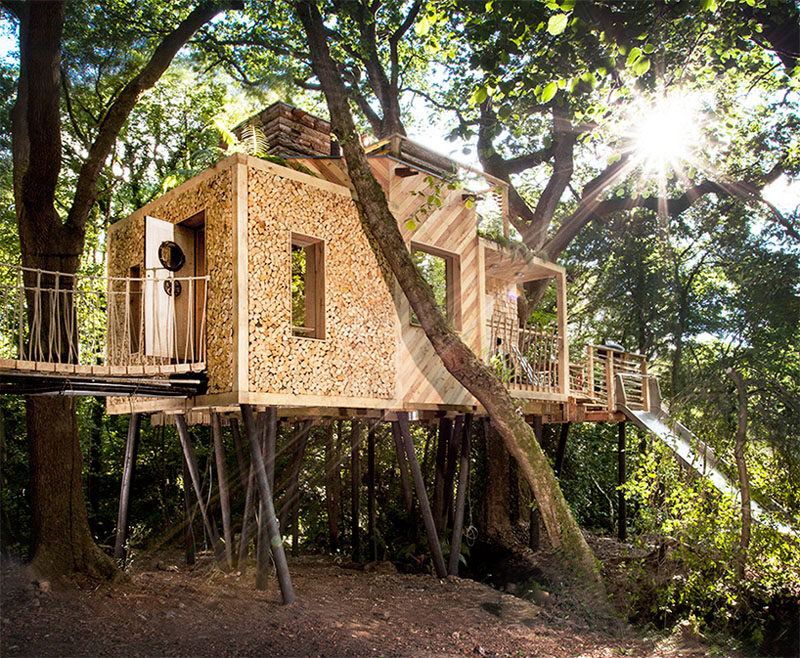 Guy Mallinson Woodland Workshop together with Keith Brownlie from BEaM have designed The Woodman's Treehouse, an adult version of the ever-popular kids treehouse.
Located in West Dorset, England, the two-storey treehouse is arranged around a canopy of aged oak trees, and includes a circular interior with contemporary luxuries.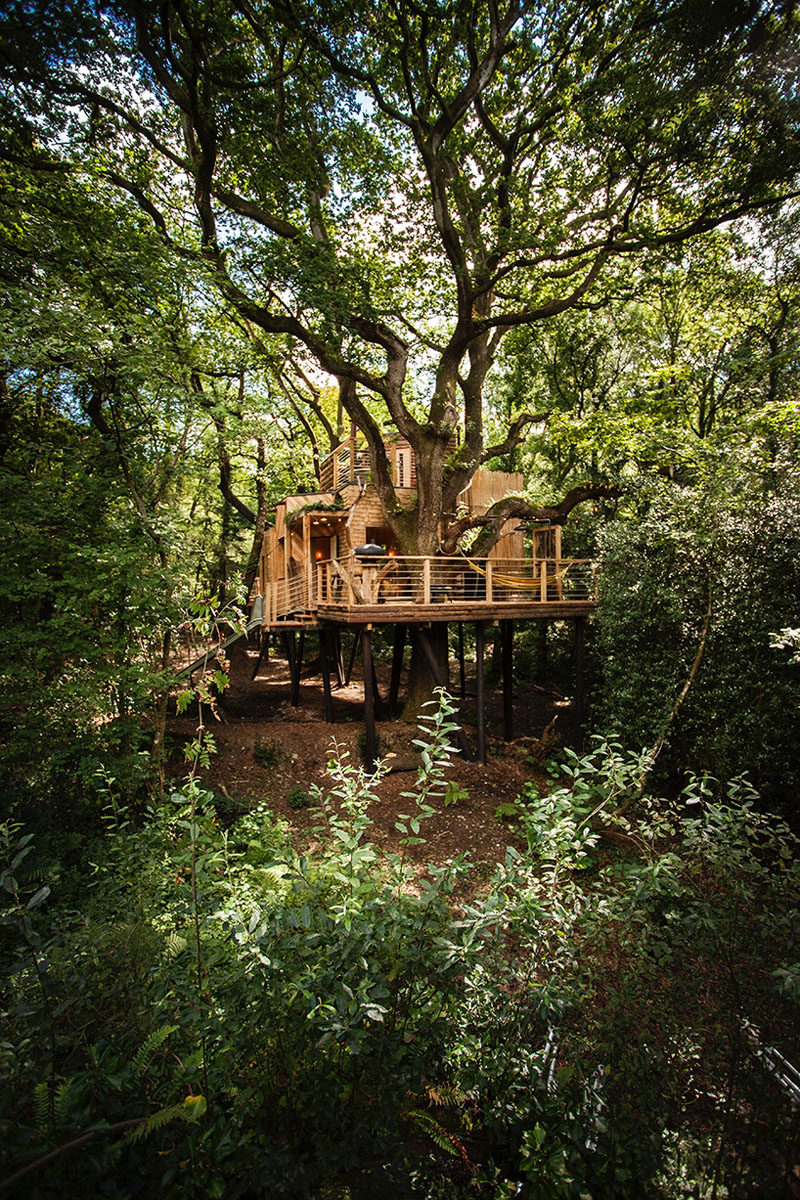 ---
From the outside, you can see how the treehouse stands on stilts and wraps around a single large tree. Different wooden siding covers the exterior of the treehouse, creating a unique natural look.
---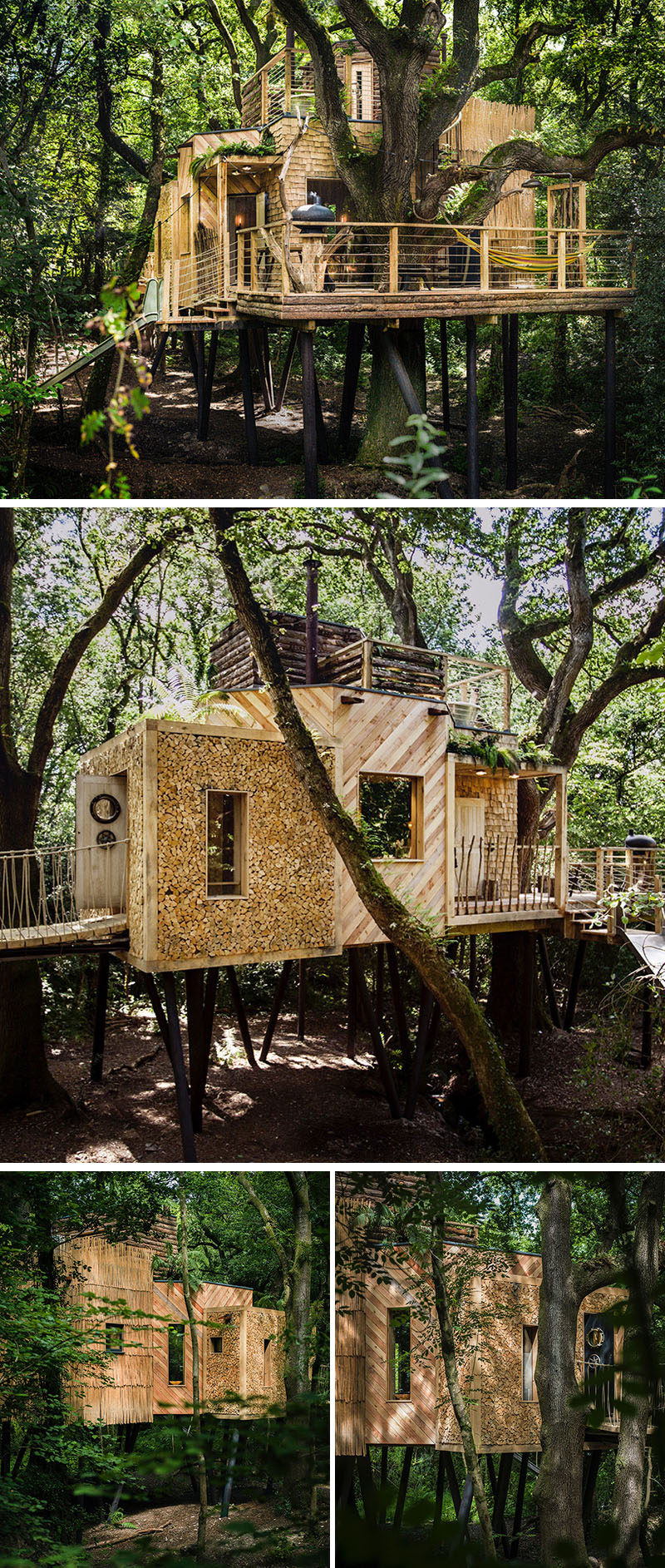 ---
A small wood bridge provides access from the ground to the front door.
---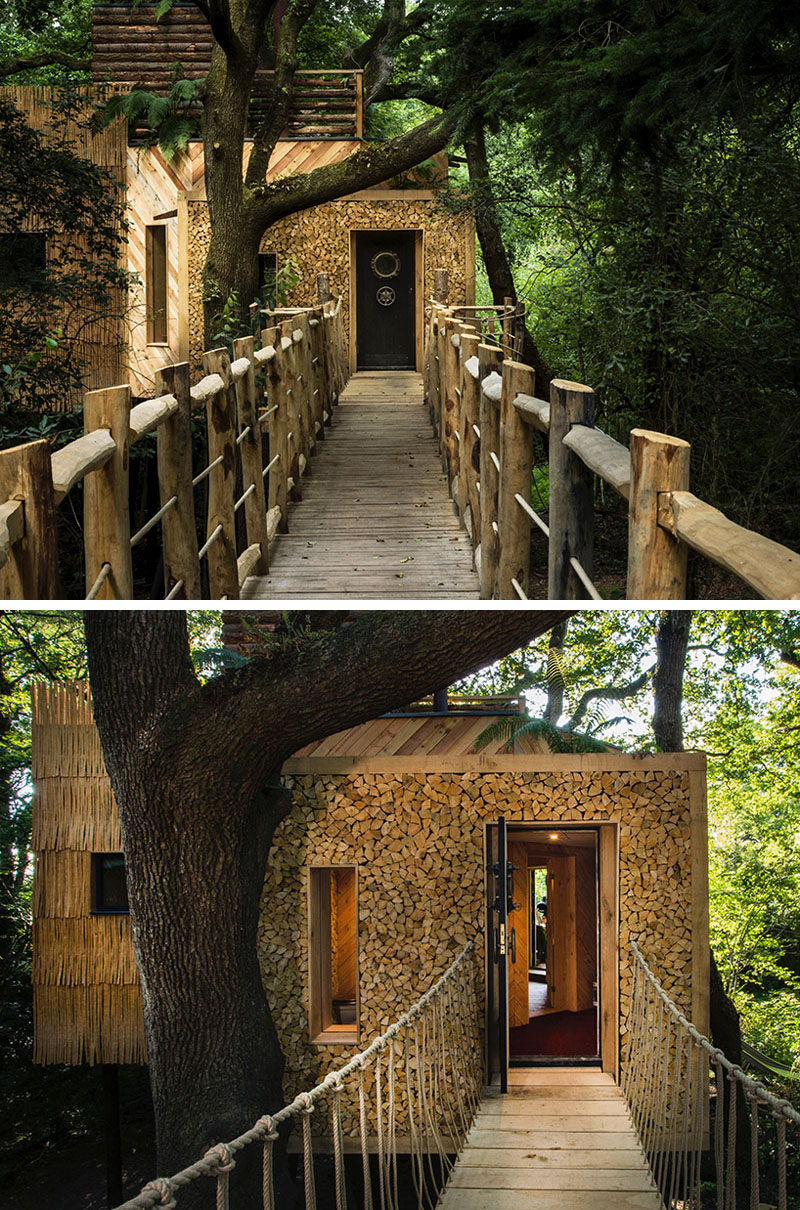 ---
Just inside the front door and to the left is a small bathroom. The wood that's on the exterior of the treehouse continues through to the interior.
---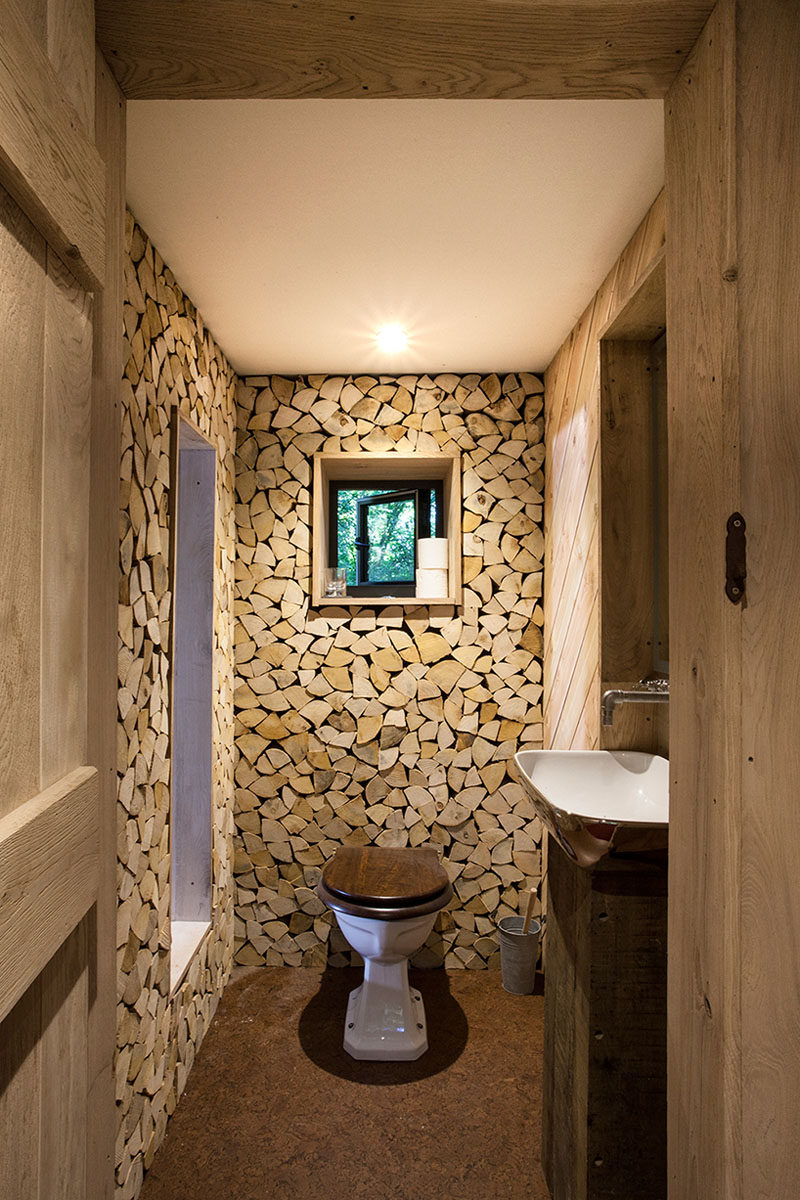 ---
Upon entering the main living area of the treehouse you become aware that the interior is laid out in a circular pattern. The living area has a central fireplace, comfortable seating and a kitchen area with a large window.
---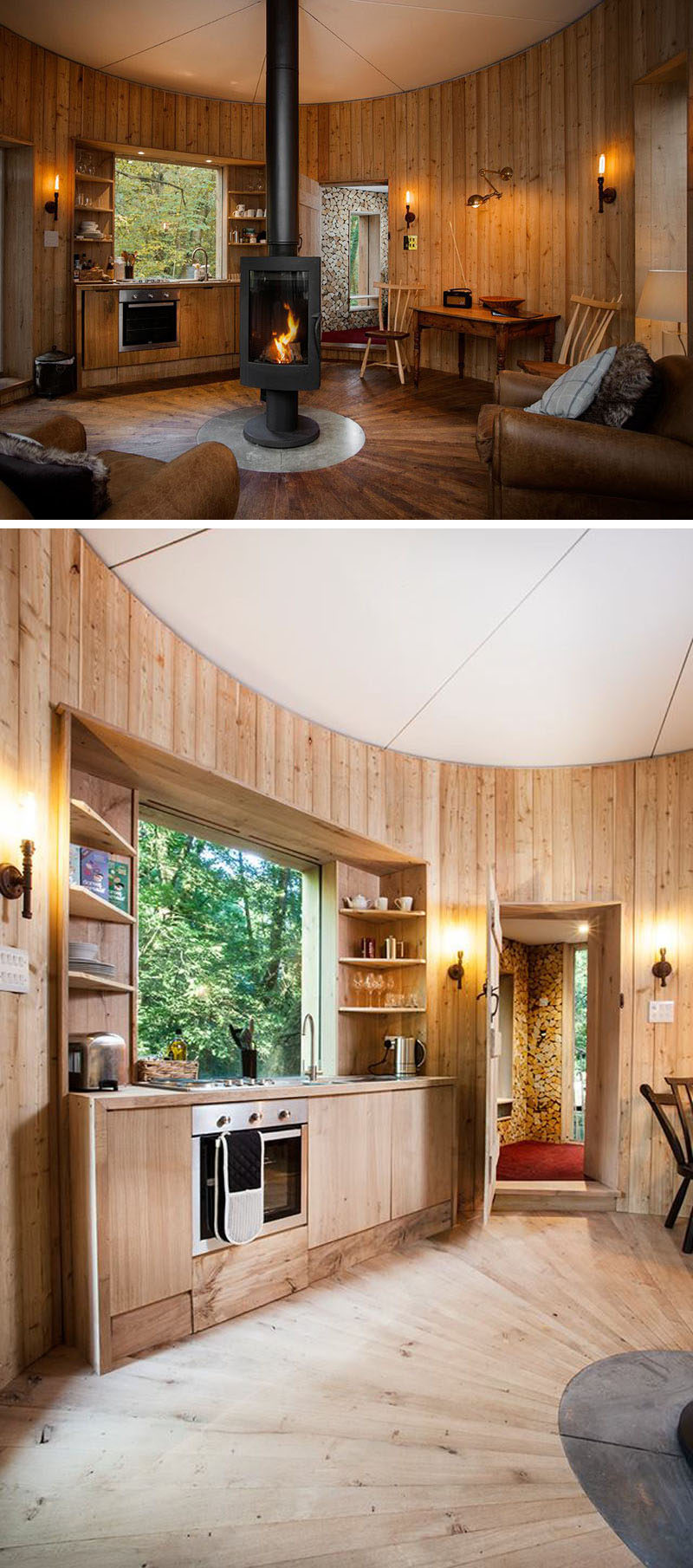 ---
All of the rooms of the treehouse are extended off the living/kitchen area. The bedroom stands out with a slightly raised floor, white walls and a skylight.
---

---
Next up is the bath, the dark black walls are a strong contrast to the white walls of the bedroom, and a copper bath draws your eye to the space. A large floor-to-ceiling window provides uninterrupted views of the trees.
---

---
Outside, there's a bbq and dining area on the deck that wraps around the tree.
---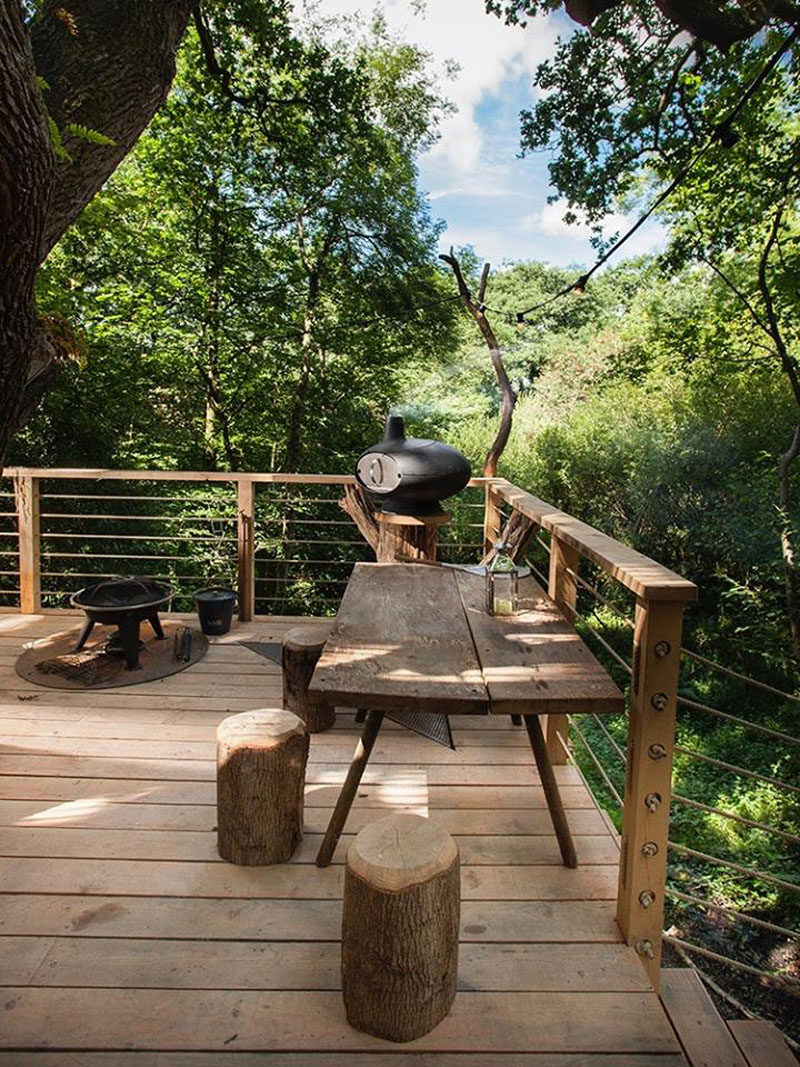 ---
Here's a closet look at the deck wrapping around the tree.
---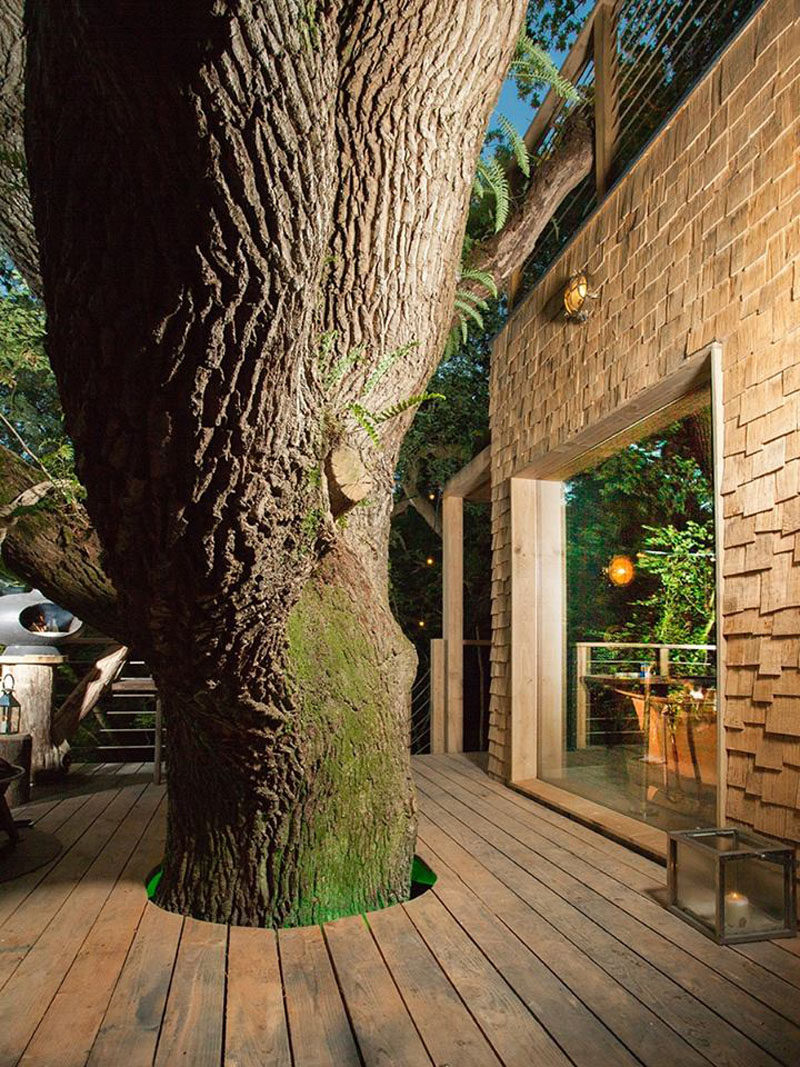 ---
There's also an outdoor shower that drains down to the ground below, and a hammock provides a spot to relax on a nice day.
---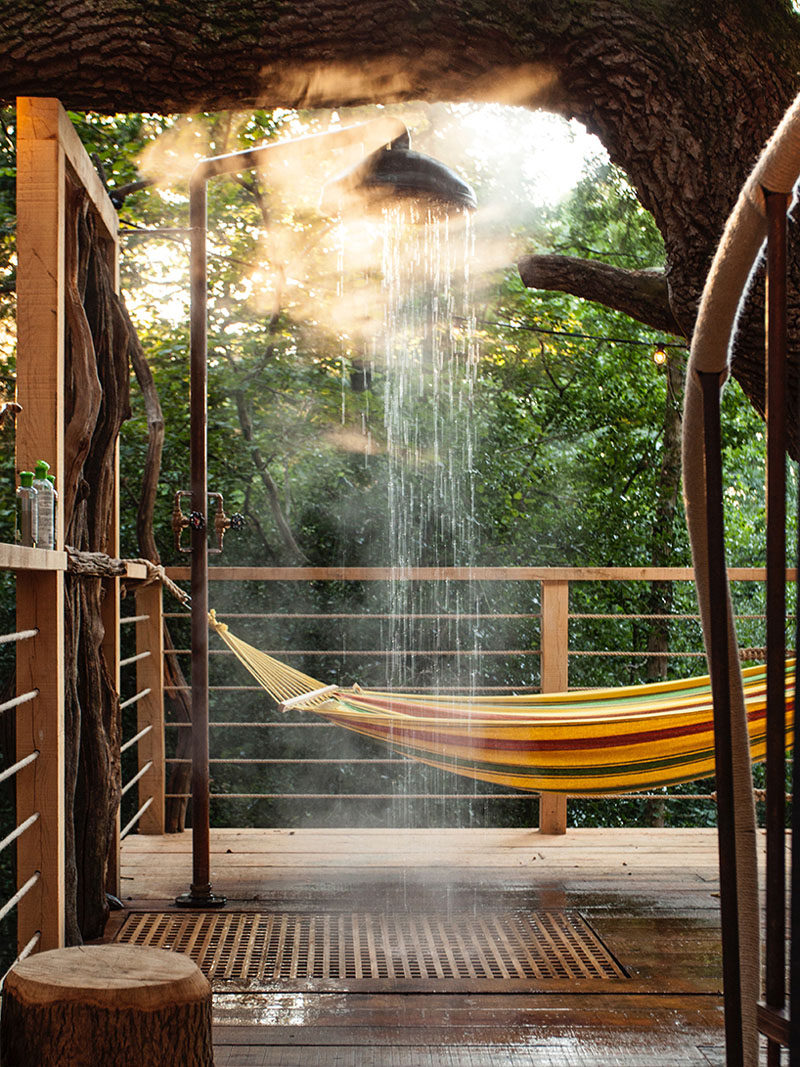 ---
A spiral staircase leads you up to the second storey.
---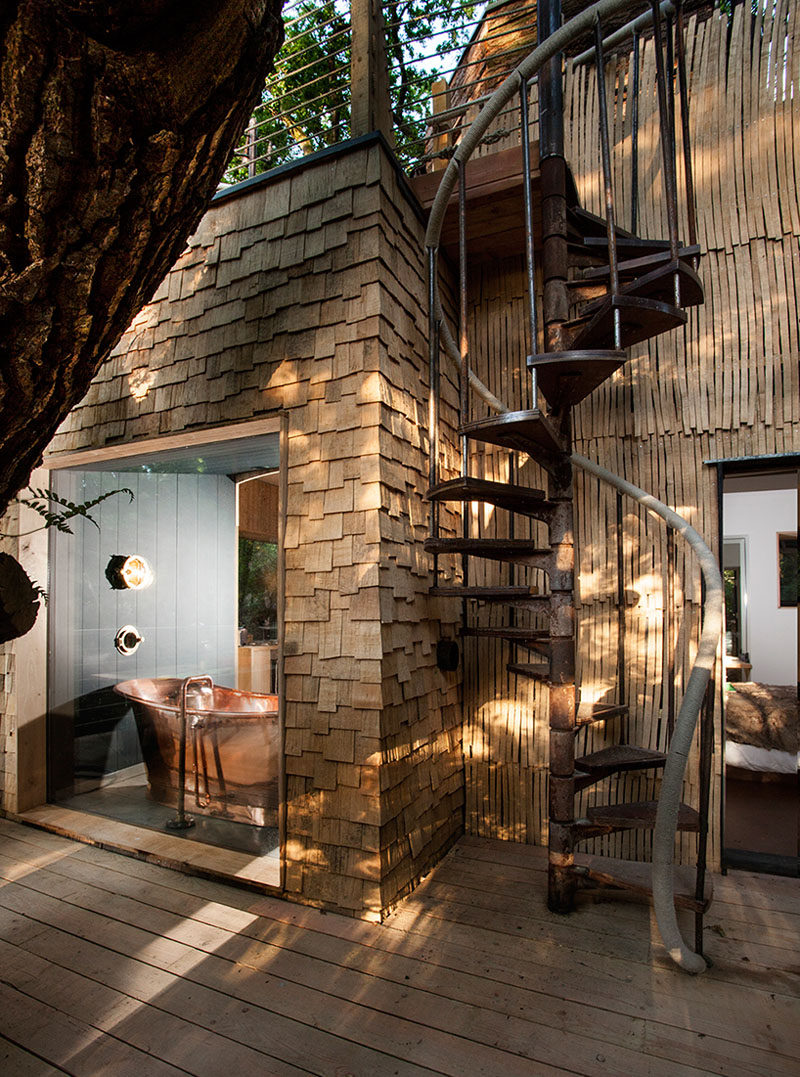 ---
On the second storey there's a large soaking tub on the rooftop deck.
---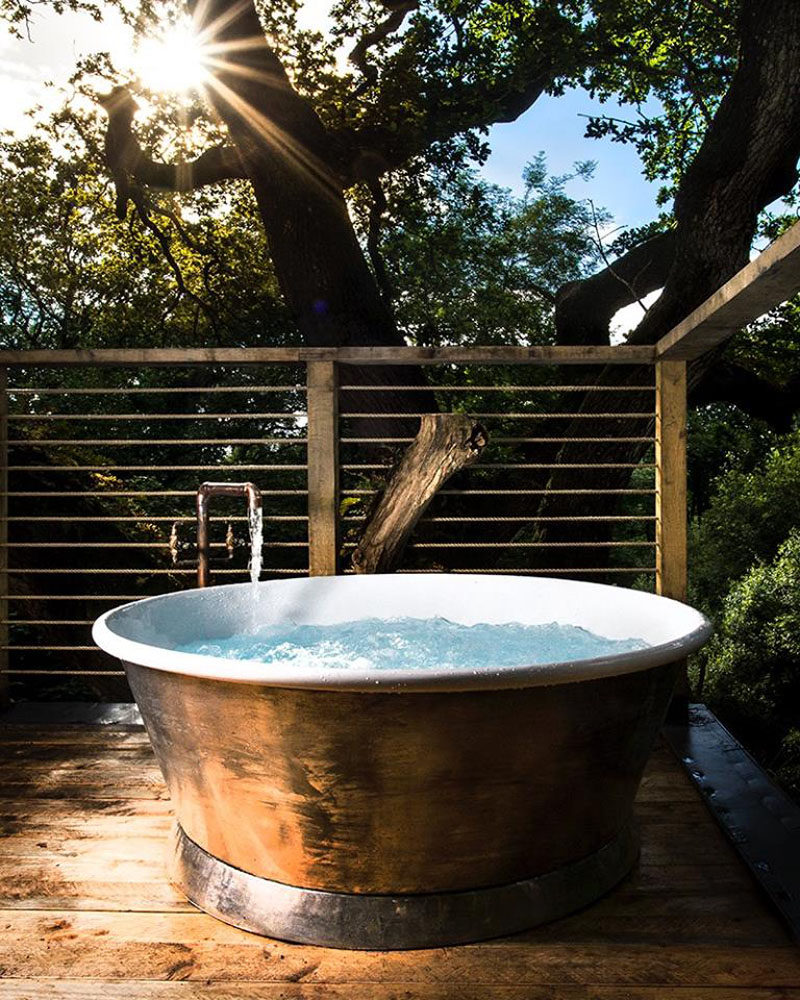 ---
And if a nice soak in the tub isn't enough, there's also a sauna to enjoy.
---