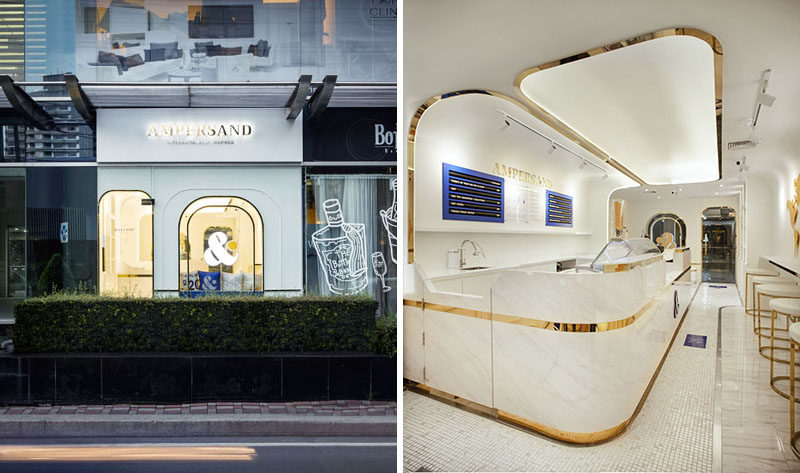 party/space/design have designed 'Ampersand', an Italian gelato boutique in Bangkok, Thailand, that's inspired by elements of an airport, as the owner of the boutique draws flavors from around the world.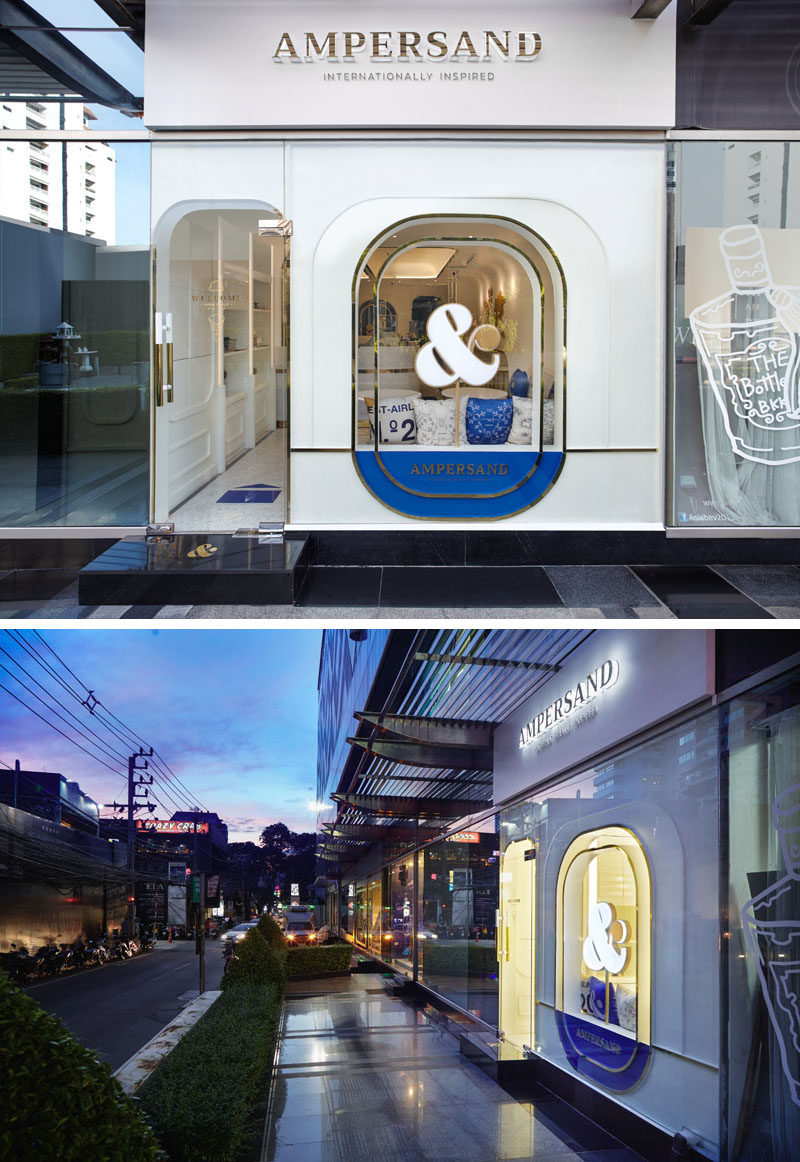 ---
The designers brought the gate, platform and its signage together with other elements from an airport into the project. At the front of the boutique there's a lounge and dining area.
---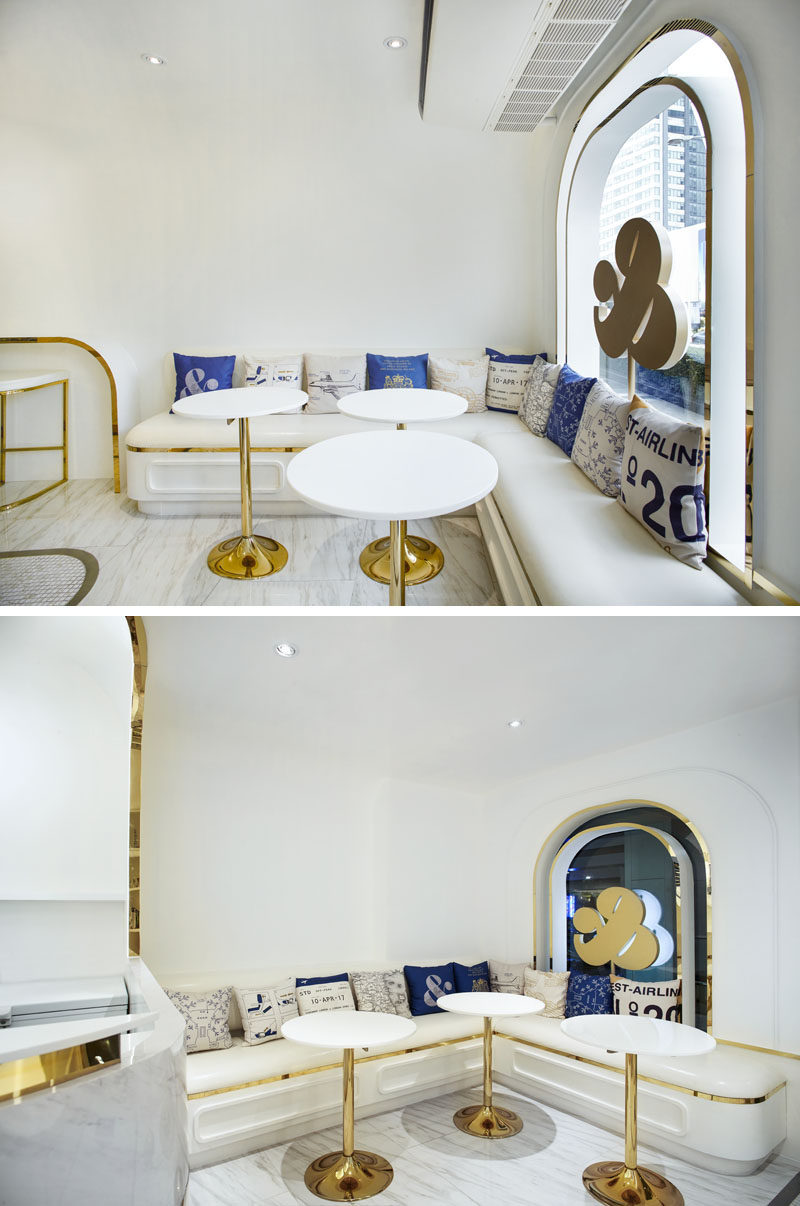 ---
The color is mainly white and navy blue, with touches of gold to add an air of elegance to the interior.
---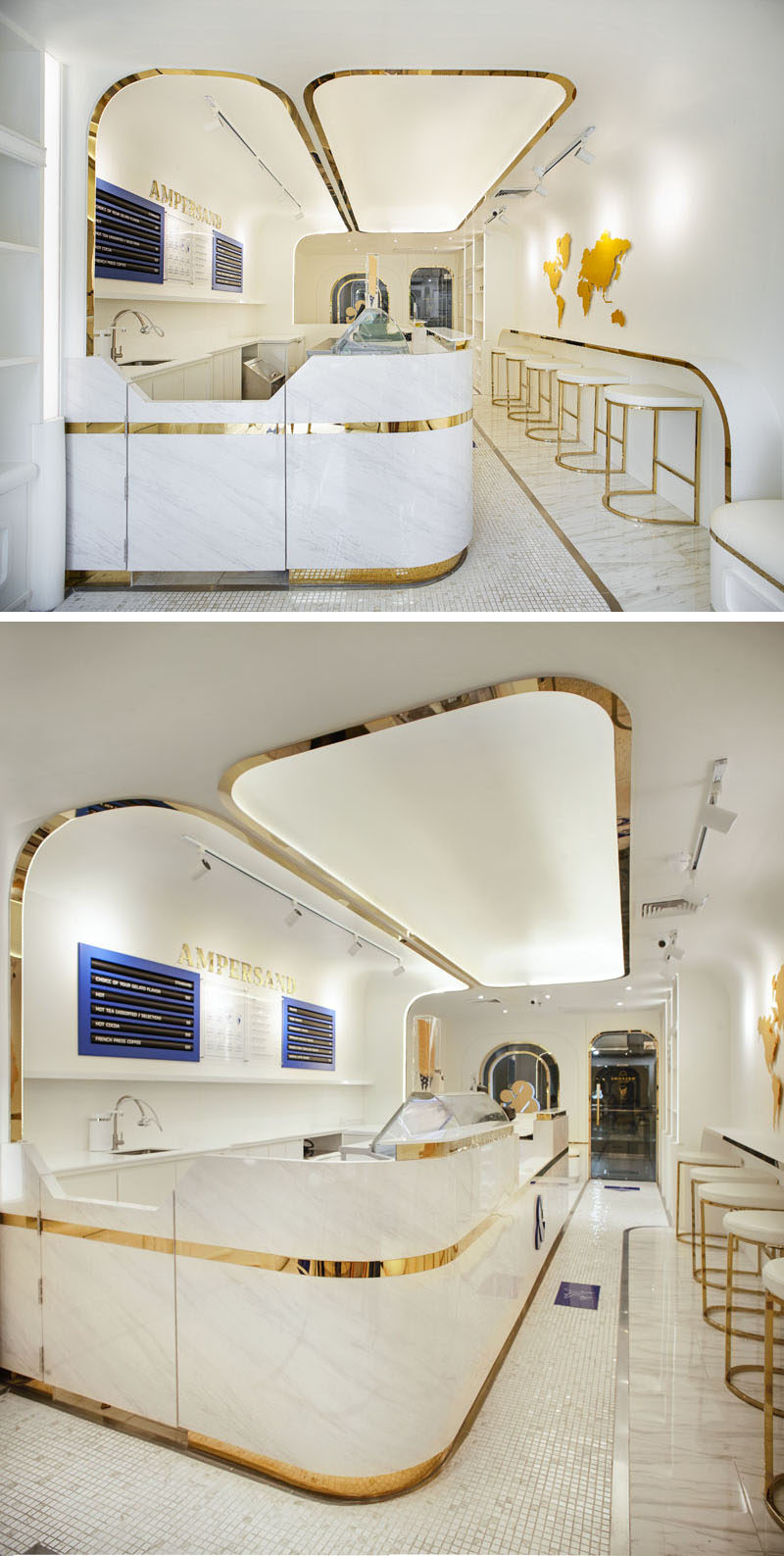 ---
A world map is highlighted on the wall above a row of bar seats.
---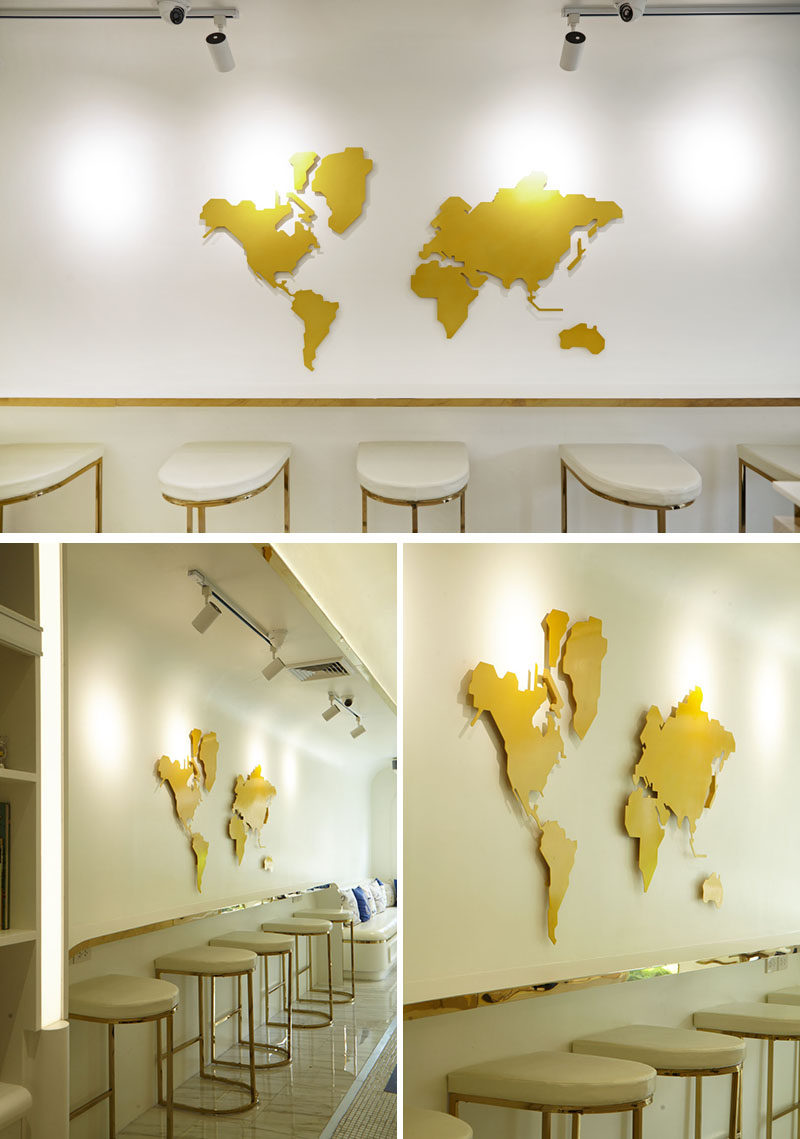 ---
The boutique also has doors on both ends, and when combined with the white interior, the overall design becomes bright and welcoming.
---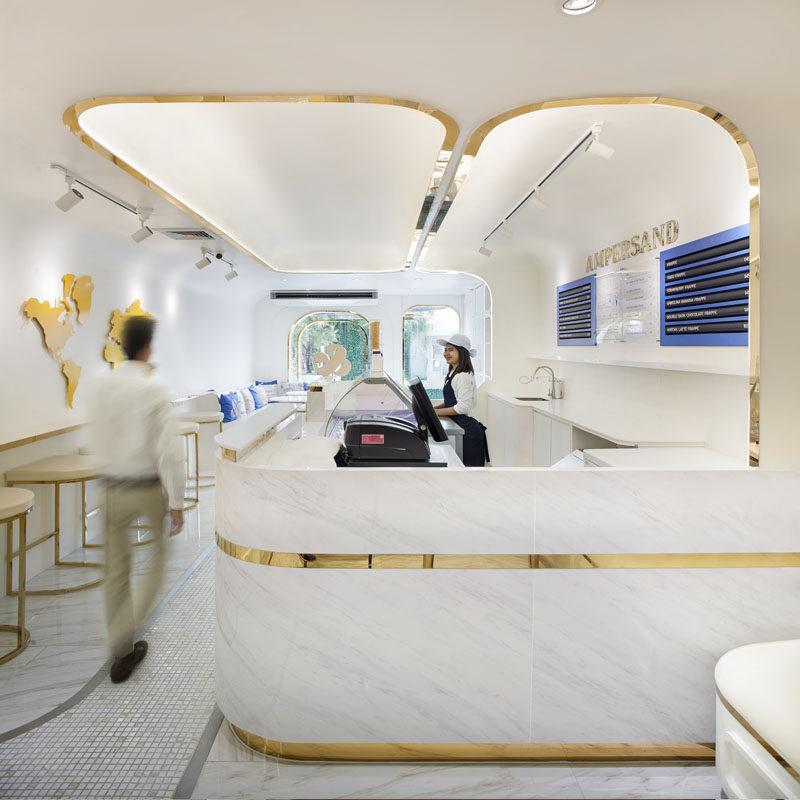 ---
On the wall behind the service counter is a menu board, that features individual items that can be easily turned to change the offerings.
---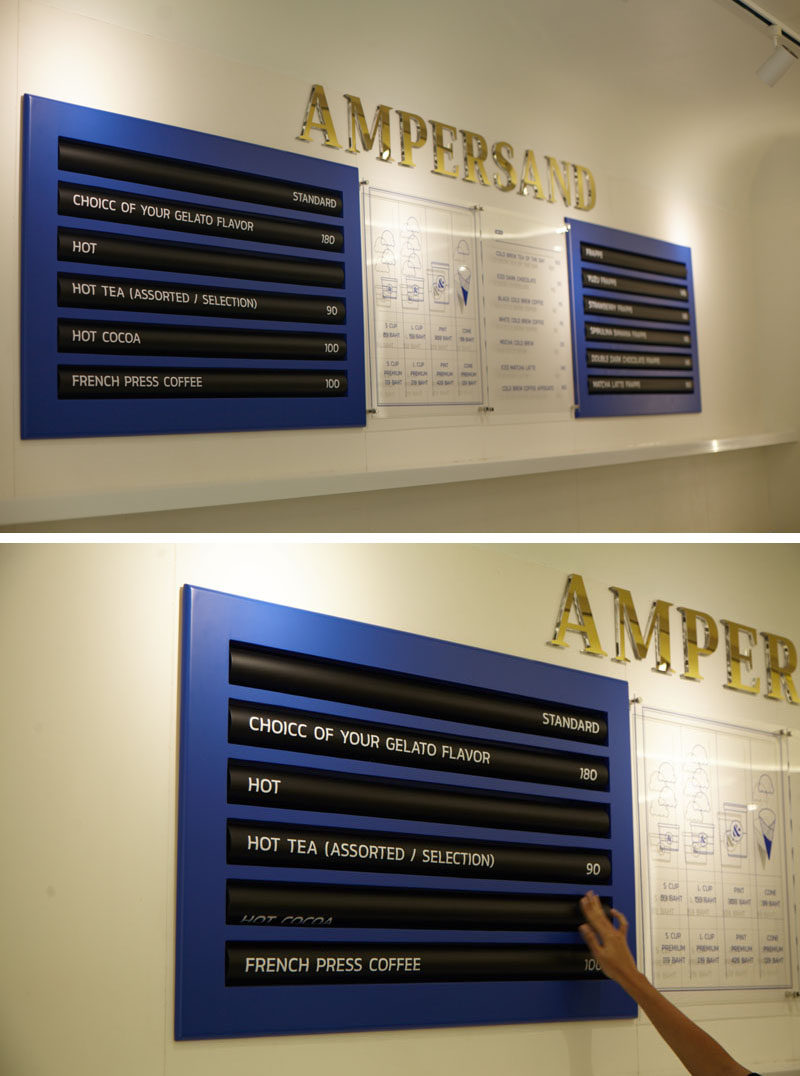 ---
The use of 'Ampersand' is a full name of the logogram '&', which represents the word 'and'. For the boutique, the 'and' also means the combination of ingredients from all around the world.
---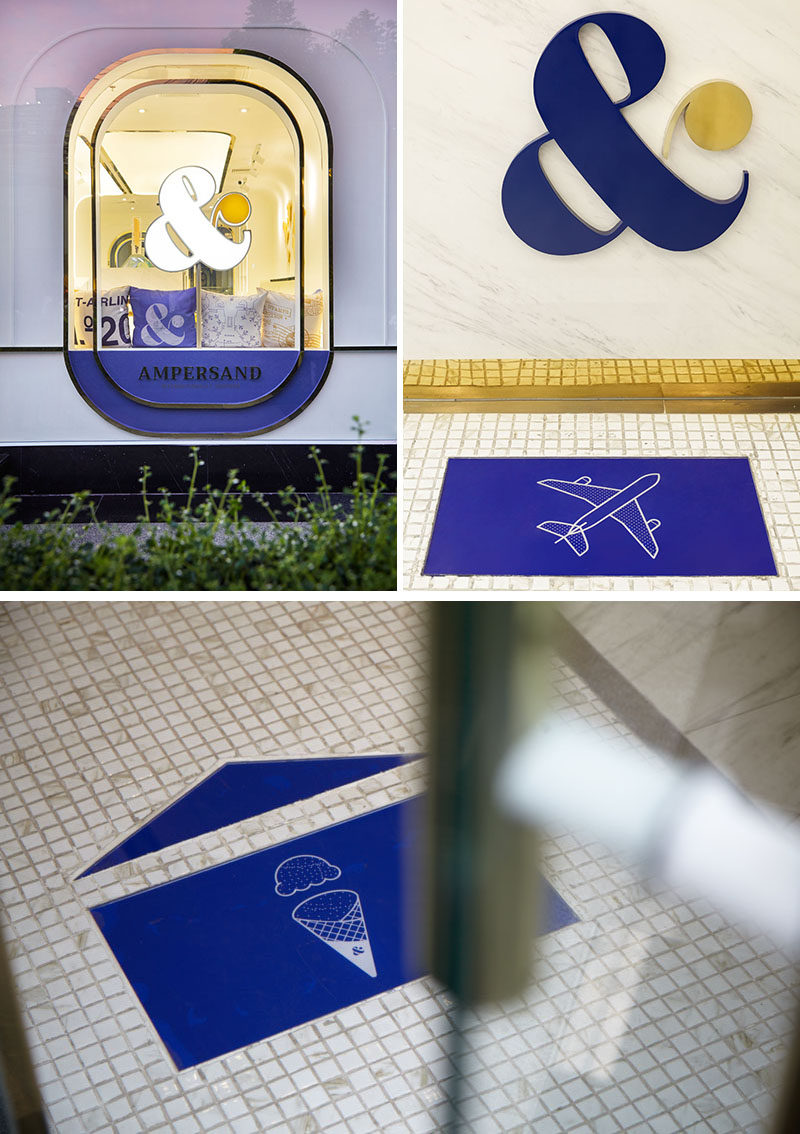 ---