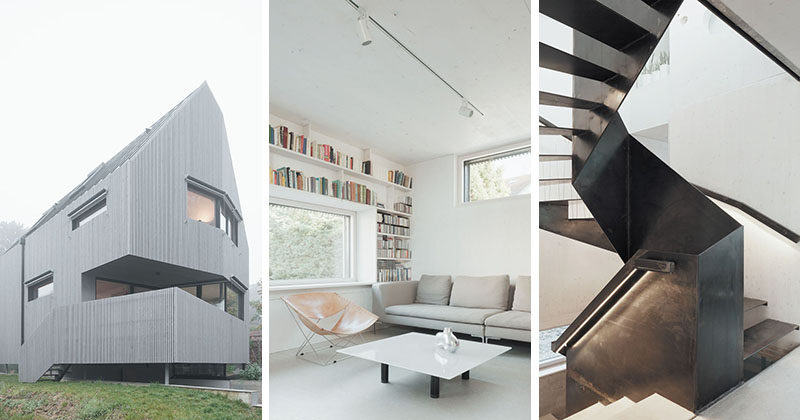 Architecture firm Karawitz have designed this modern angular house on a tree-lined street in a small community close to Paris, France.
In a neighborhood where high fences have been used to isolate each house, this house does the opposite, it's more open to the street, allowing passers-by to look into the garden through the perforated galvanized-steel fence.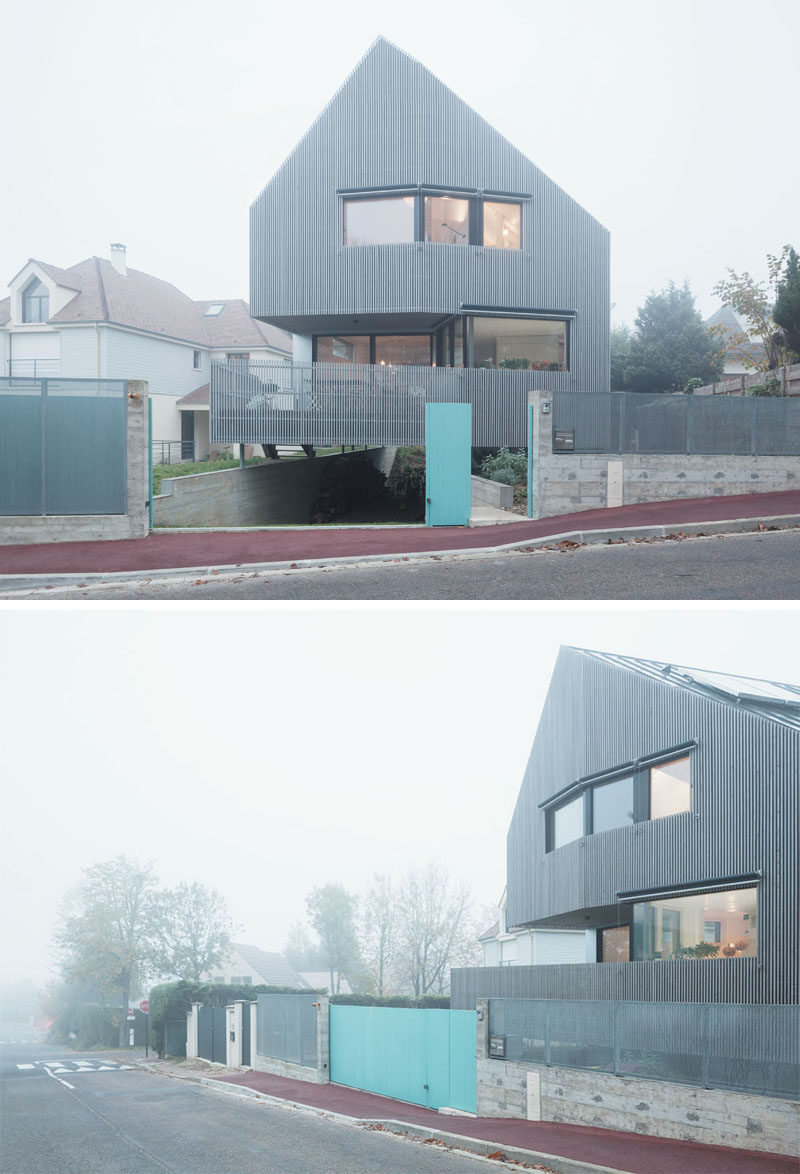 ---
The garden and carport that run underneath the house, help to make the house appear to be floating above the land.
---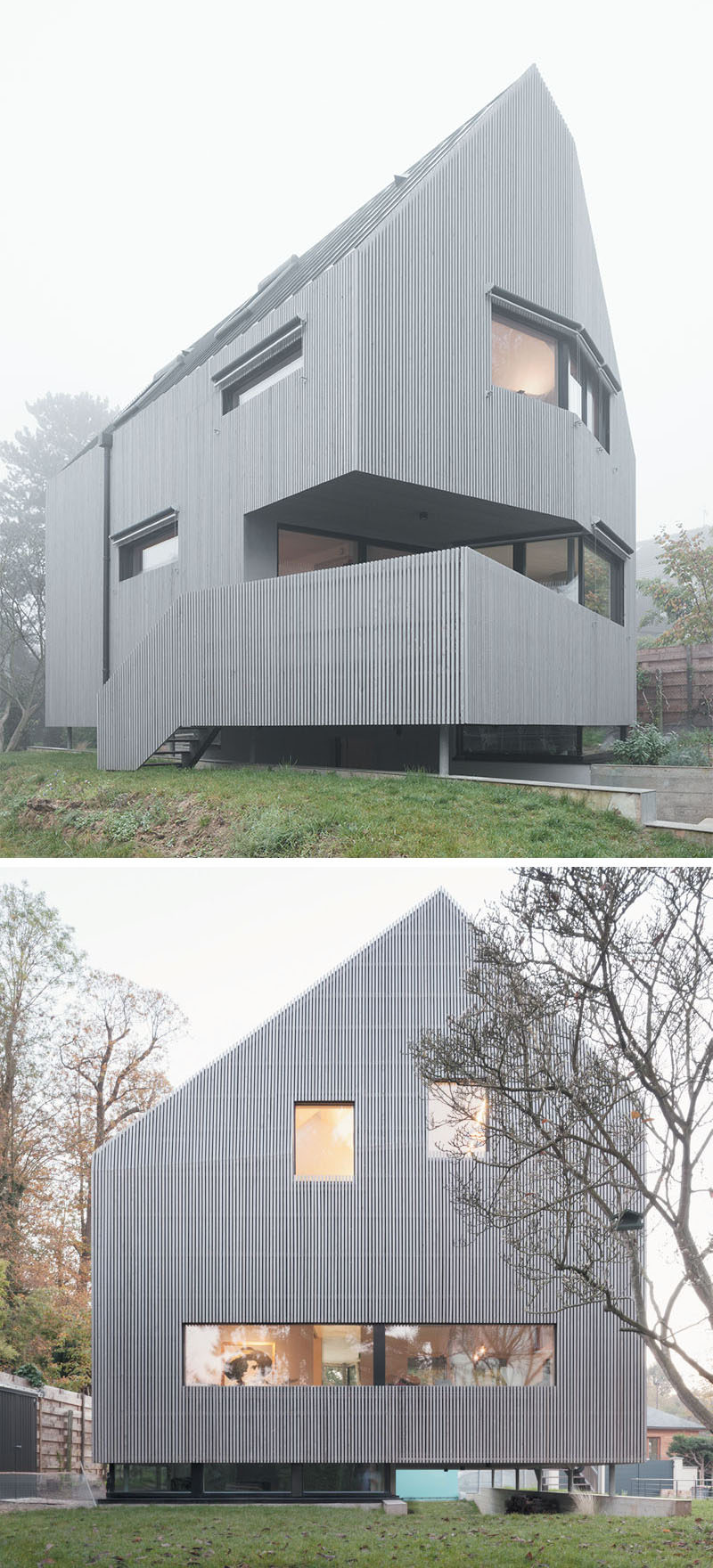 ---
The carport provides access to the home and allows for firewood to be stored. Steps at the rear of the carport lead to the backyard.
---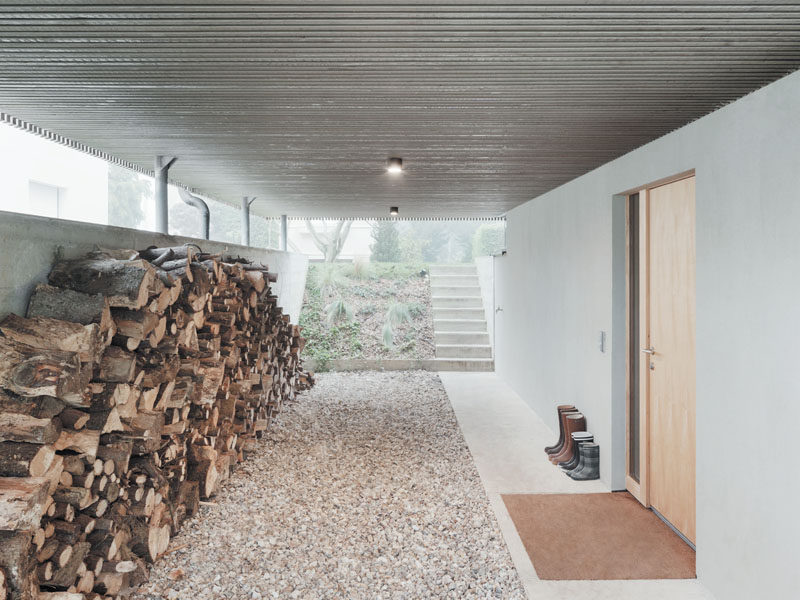 ---
Inside, storage has been hidden underneath the concrete and steel stairs. A small window half way up the stairs lets natural light in to brighten the space.
---

---
Throughout the prefabricated home, raw materials like steel and concrete, have been left exposed to create a sense of authenticity.
---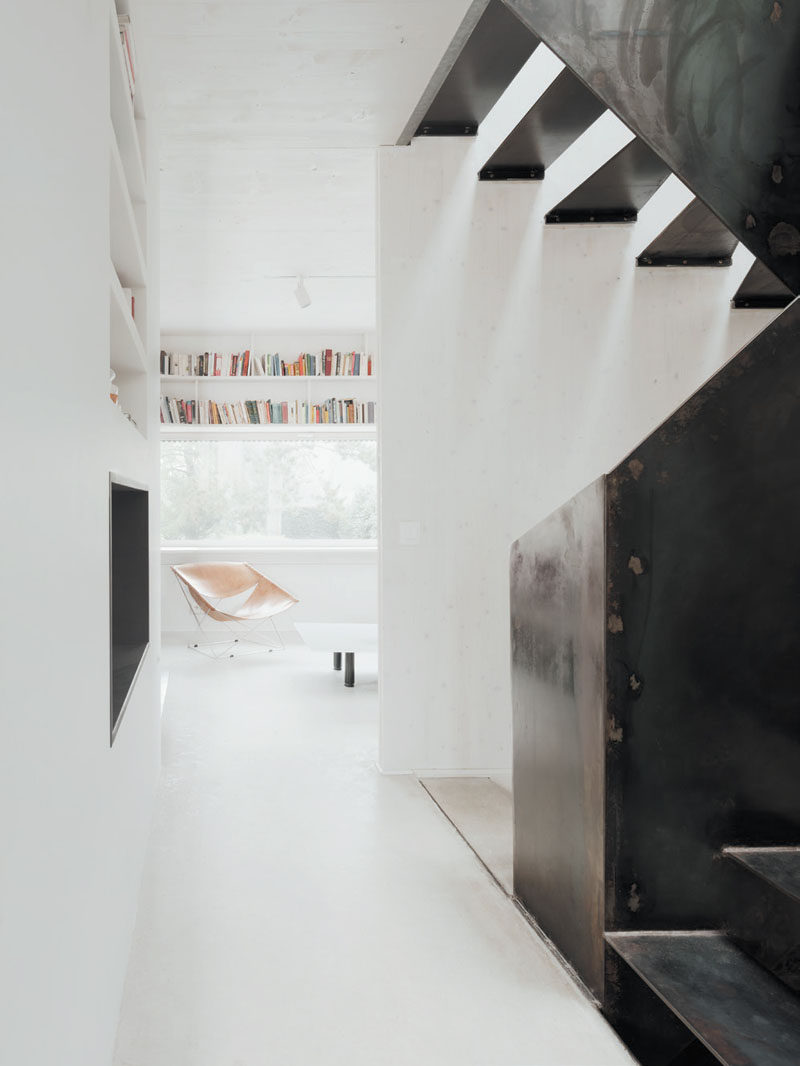 ---
On the main level of the home, the kitchen and living room share the space, with both having views out onto the street and access to a cantilevered terrace. Built-in bookshelves surround most of the window in the living room.
---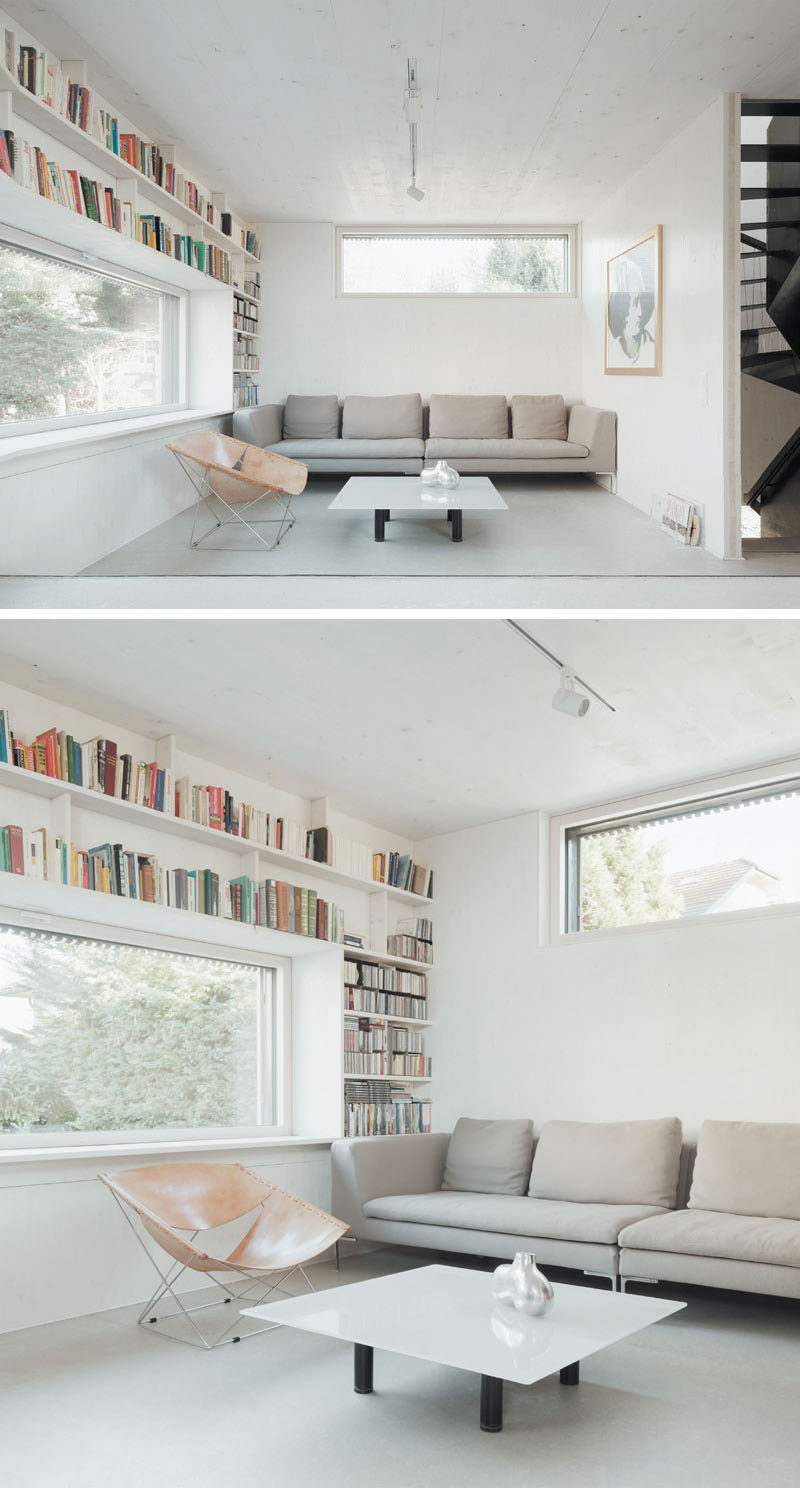 ---
In the kitchen, white cabinets and hidden lighting have been used to keep the bright and airy.
---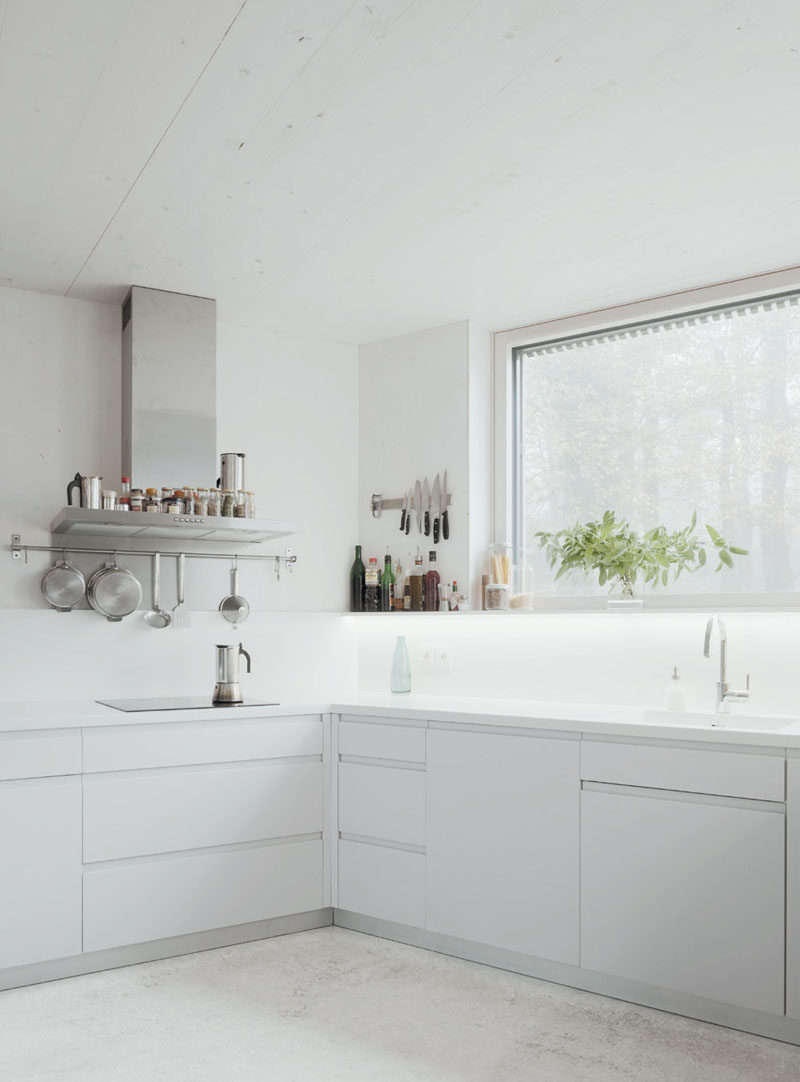 ---
Clever touches, like this open shelf, create extra storage space in a place where it would normally just be the corner of a wall.
---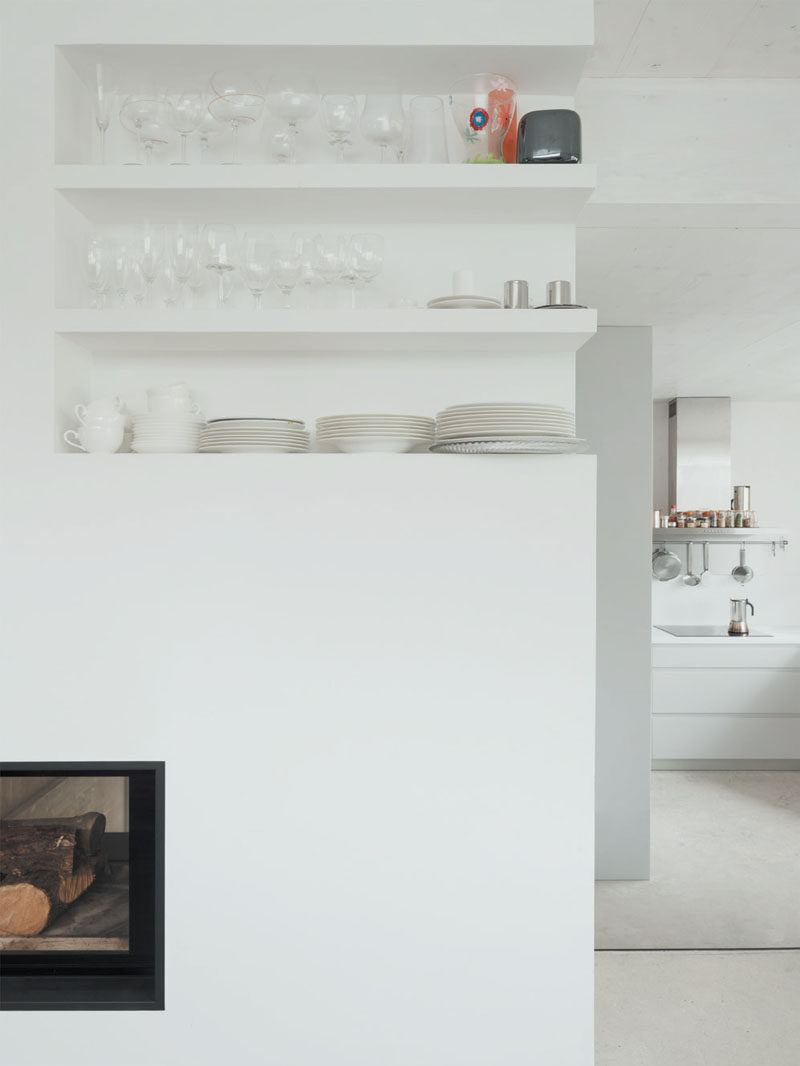 ---
Black steel stairs and handrails continue to lead you up to the upper floor of the home.
---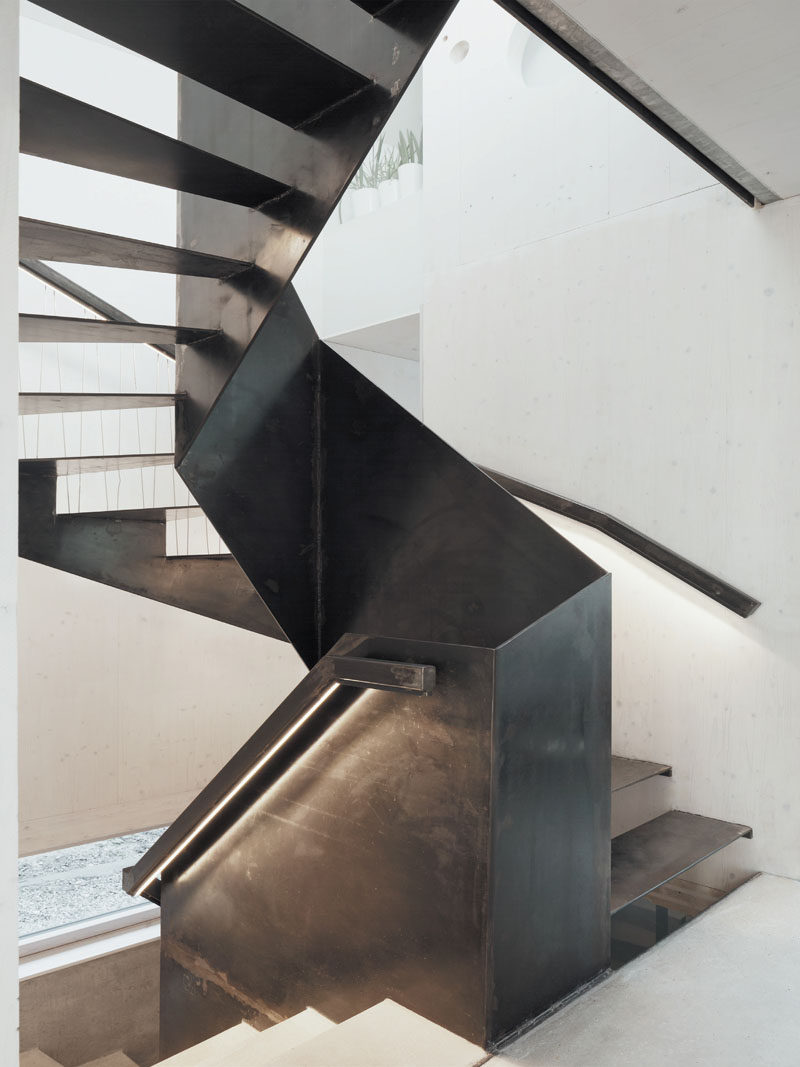 ---
Upstairs there's a bedroom with a built-in desk and lots of windows.
---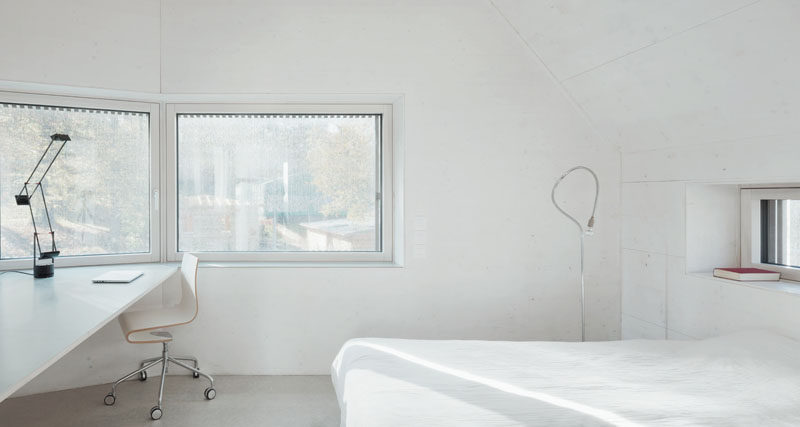 ---
There's also the perfect space for a child to play. At the top of the ladder is a door to a private reading/play room.
---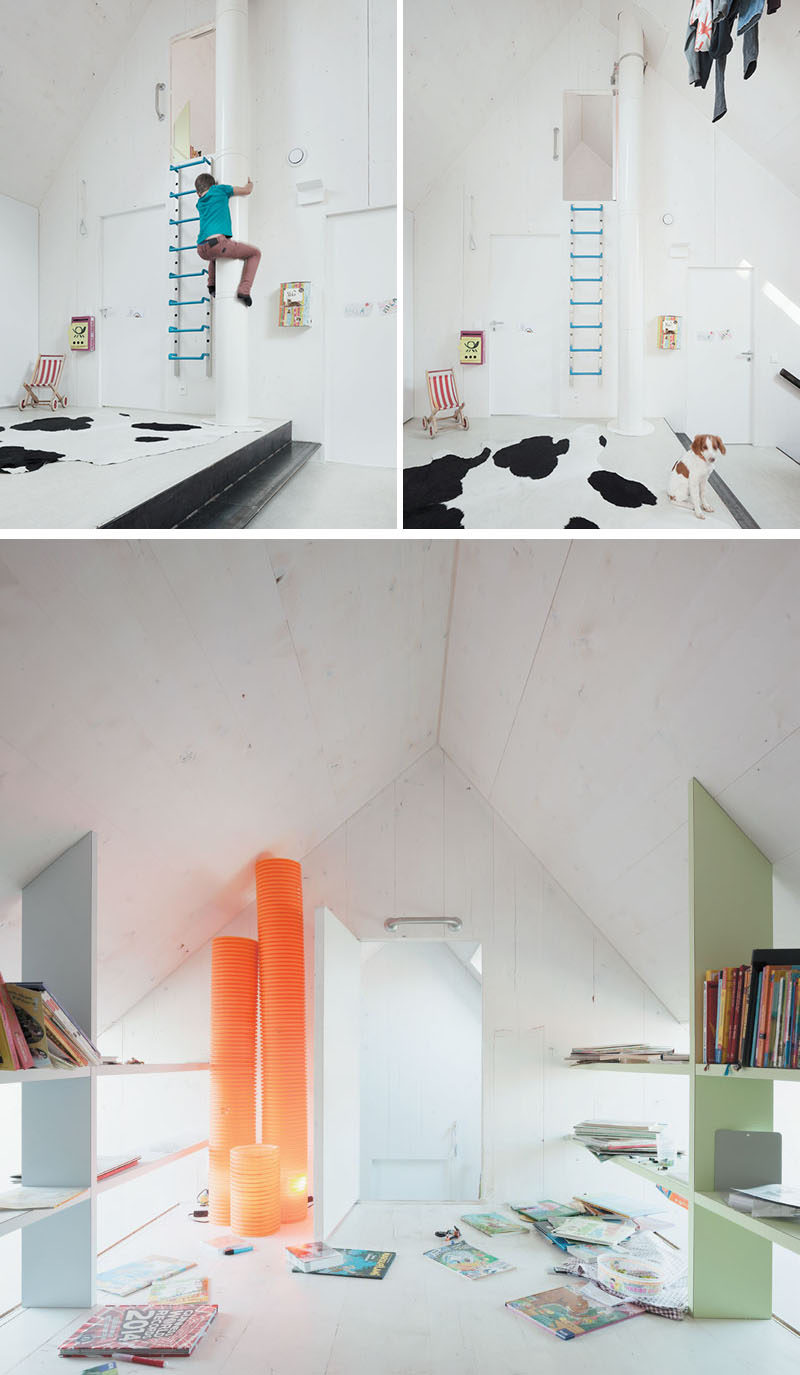 ---
In keeping with the rest of the white palette of the home, the bathroom is simple in its design. There's a built-in bathtub, a glass enclosed shower and an angled vanity.
---