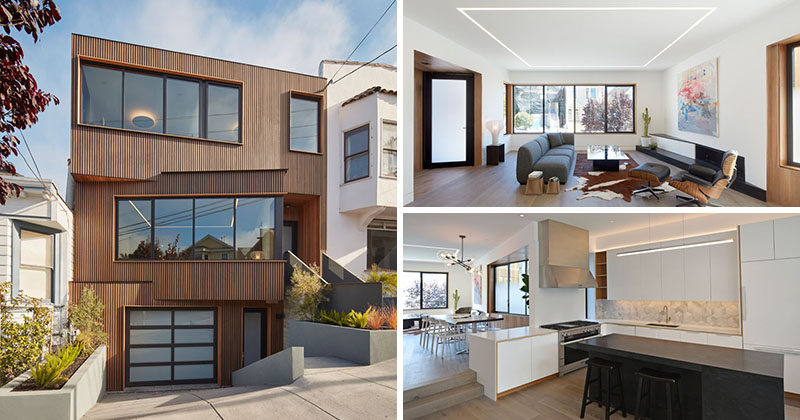 IwamotoScott Architecture have designed this new modern house on a steep street in the Noe Valley neighborhood of San Francisco.
The home which has an angled facade that fits in with the setbacks of the houses next door, features stained clear cedar vertical boards that alternate with blackened spacer boards, while aluminum windows have clear cedar casings. The planters and walls have been made from cast-in-place concrete.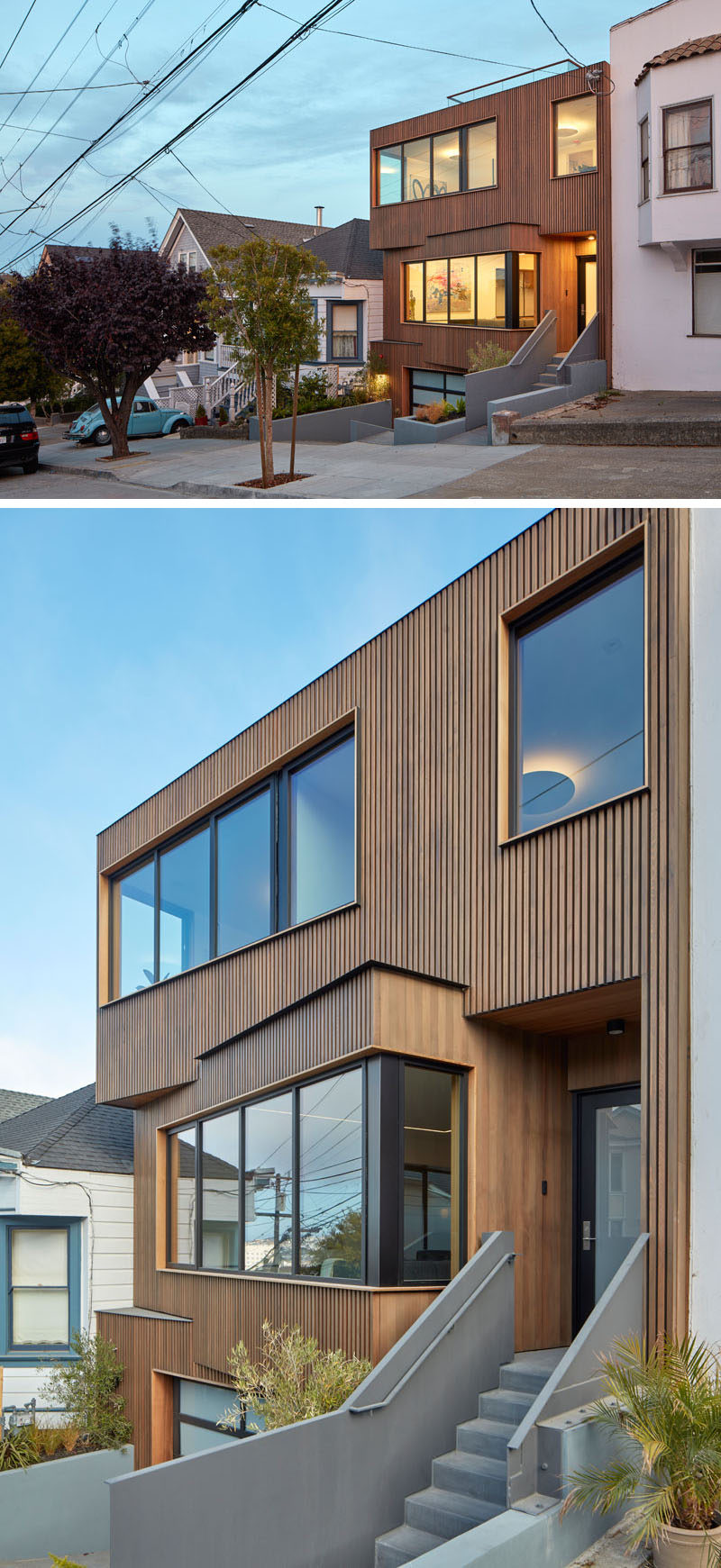 ---
Stepping inside, the main level is dedicated to living spaces, with a living room overlooking the street at the front of the house, and is defined by the built-in lighting in the ceiling.
---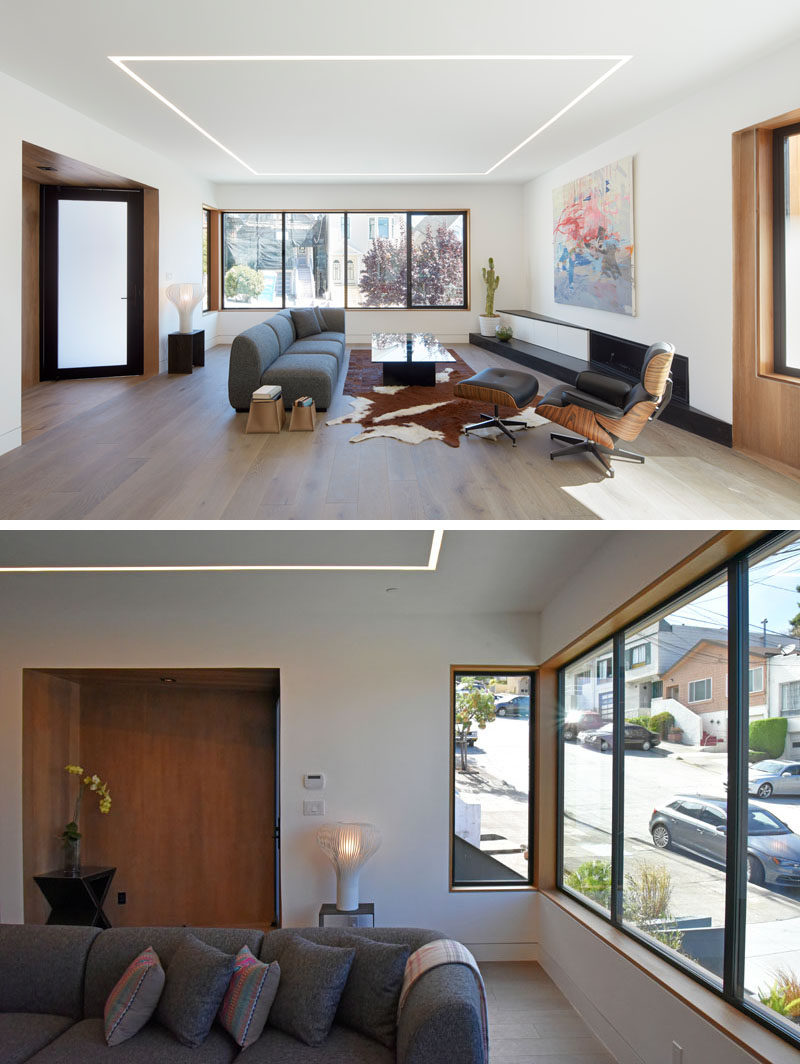 ---
Next to the living room is the dining room. A simple live-edge wood dining table fills the space with a sculptural chandelier anchoring it in the open floor plan.
---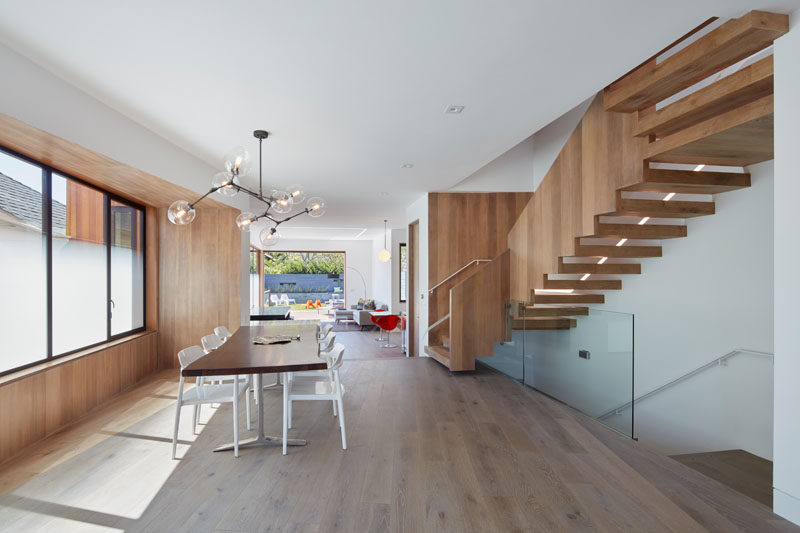 ---
The windows that sit on the side of the house are partially opaque, providing privacy but at the same time allowing the light to shine through.
---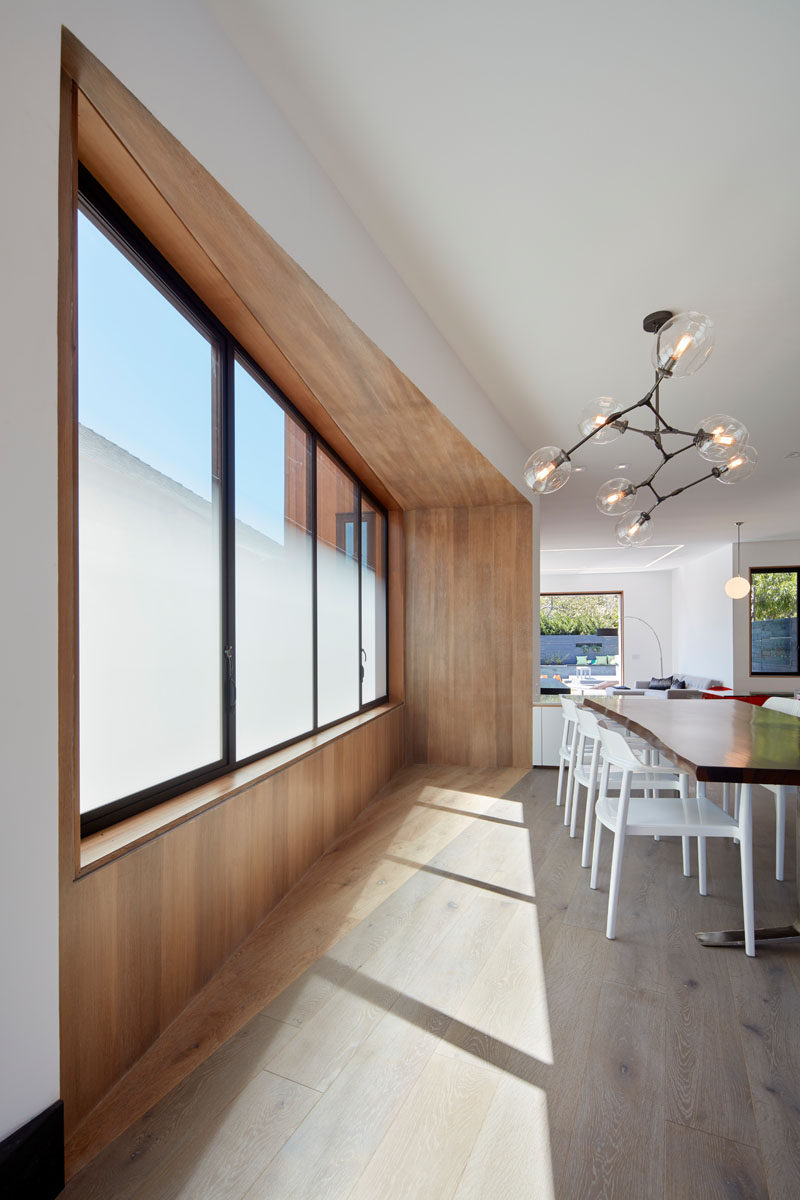 ---
Stepping down from the dining room is the kitchen. A large black central island with seating contrasts the white cabinets and countertops, and stainless steel appliances. Off to the side of the kitchen is a small dining nook with red chairs and a glass table.
---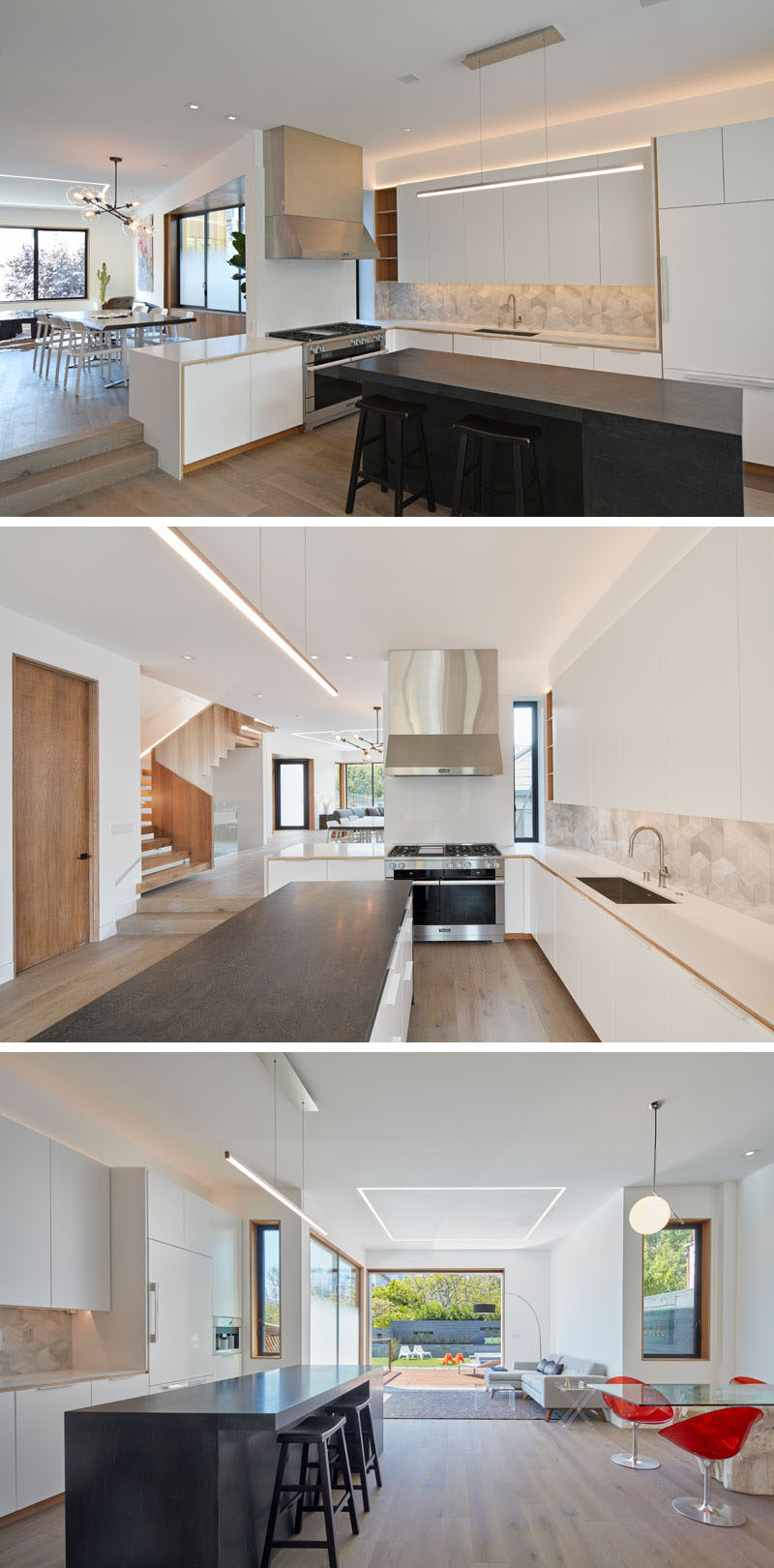 ---
Beyond the kitchen is another more casual living area, this one opens up to the backyard with different levels.
---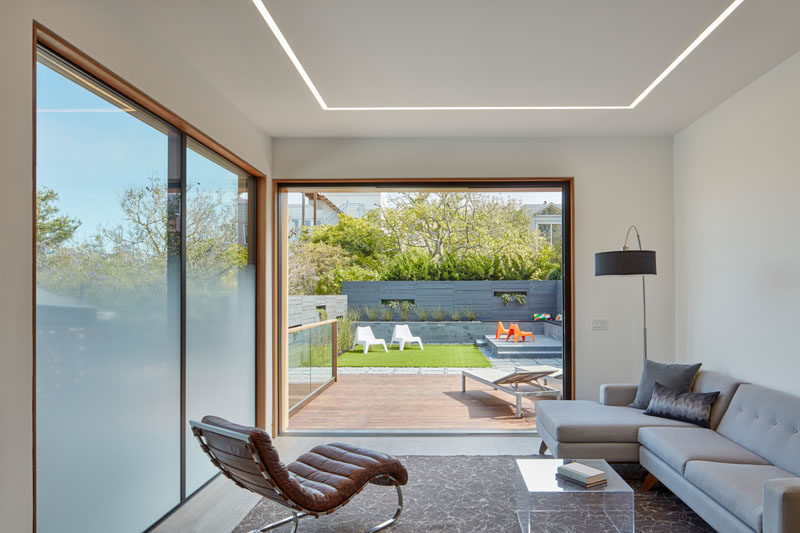 ---
From the backyard of the house, you can see that there's a sun patio just off the casual living area, and that there's also a rooftop deck. Off to the side of the patio are a set of stairs that lead down to an in-law unit that's located behind the garage.
---

---
Back inside and opposite the dining room are the stairs that connect all of the different levels of the home.
---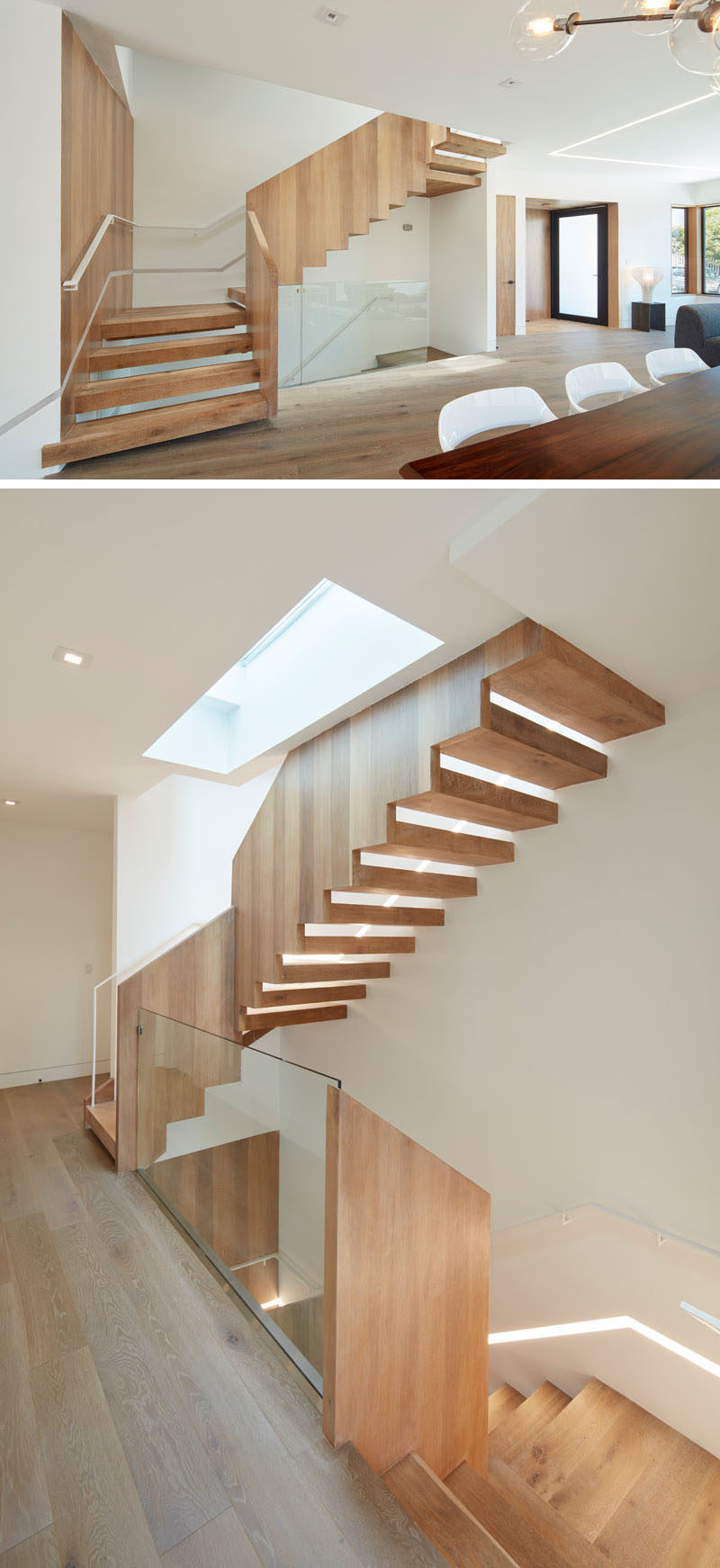 ---
The wood stairs are positioned underneath a skylight so that the light filters down the stairwell, bringing in natural light to the space. At night, a built-in light runs the length of the stairs.
---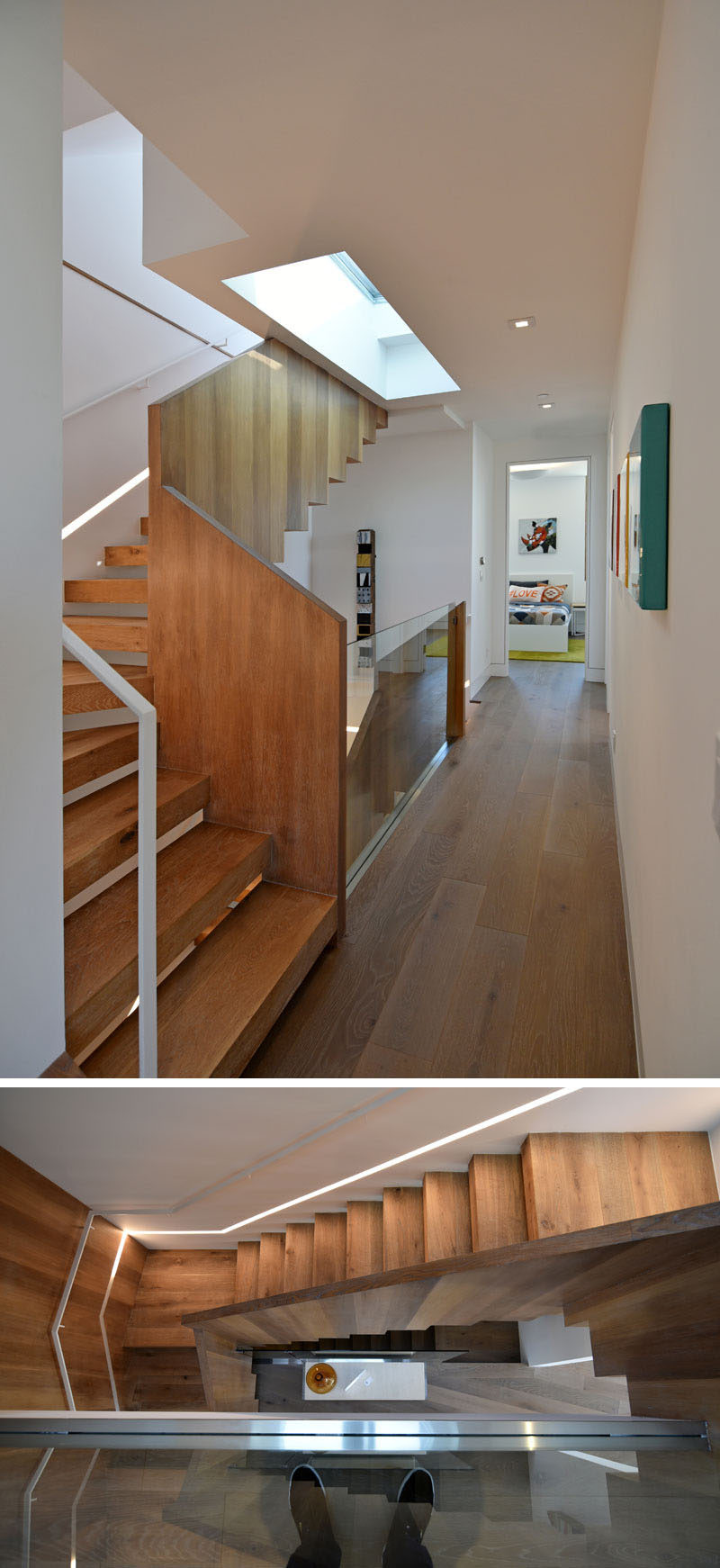 ---
On the upper level of the home are the sleeping areas.
---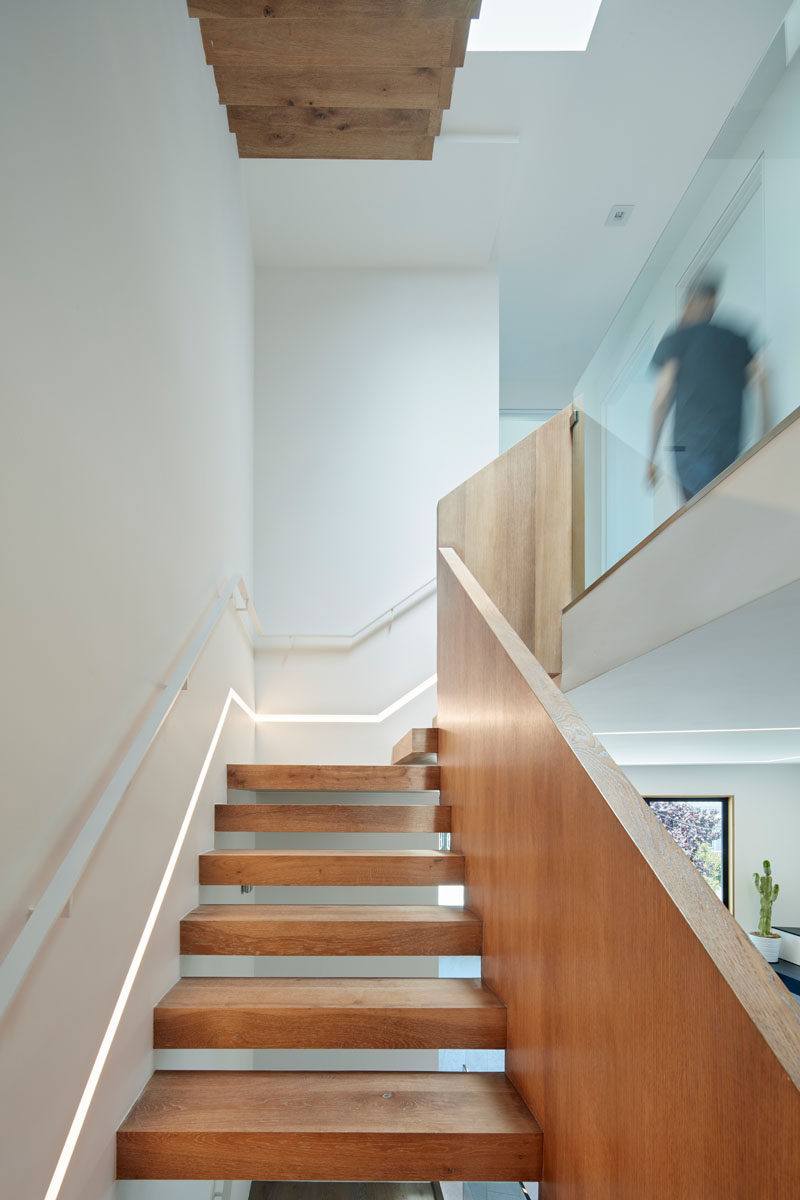 ---
Here's a look at one of the bathrooms that has grey stone walls, a floating white double vanity, a rainfall shower with glass surround and a standalone bathtub.
---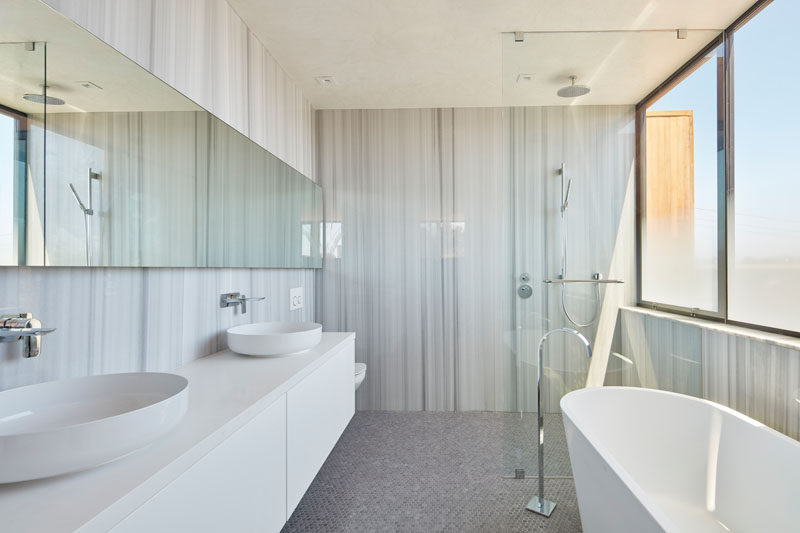 ---
The top level of the home also has a balcony that overlooks the backyard and the neighborhood.
---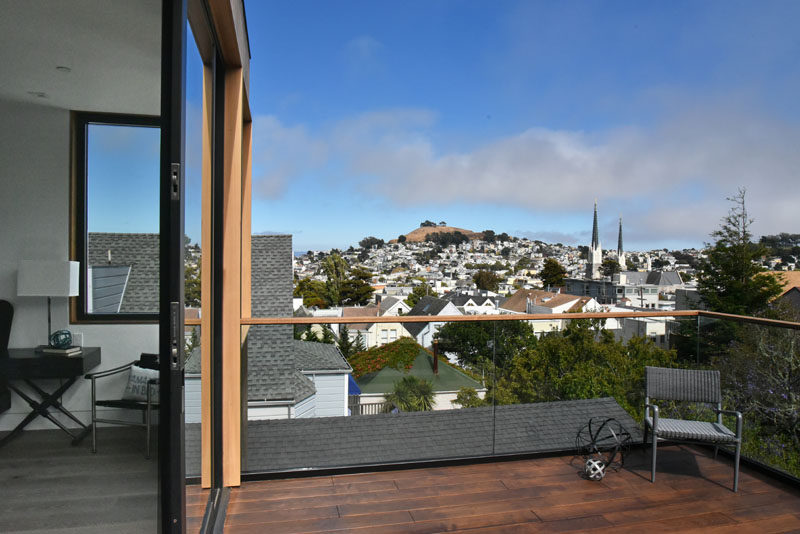 Photography by Craig Scott | IwamotoScott Principals: Lisa Iwamoto and Craig Scott / Project Team: Pierre Barral, Sean Canty, Matthew Kendall, Trevor Larsen