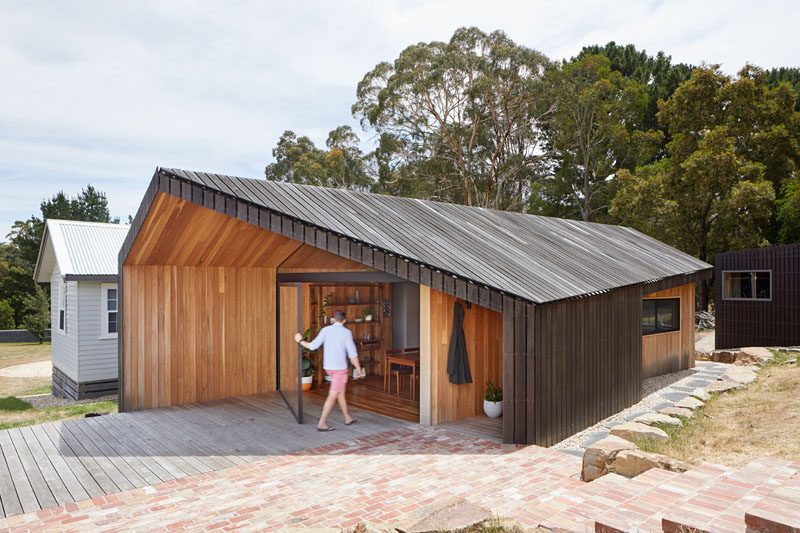 Solomon Troup Architects have designed a modest and modern wood addition to an existing dwelling on a rural Australian property.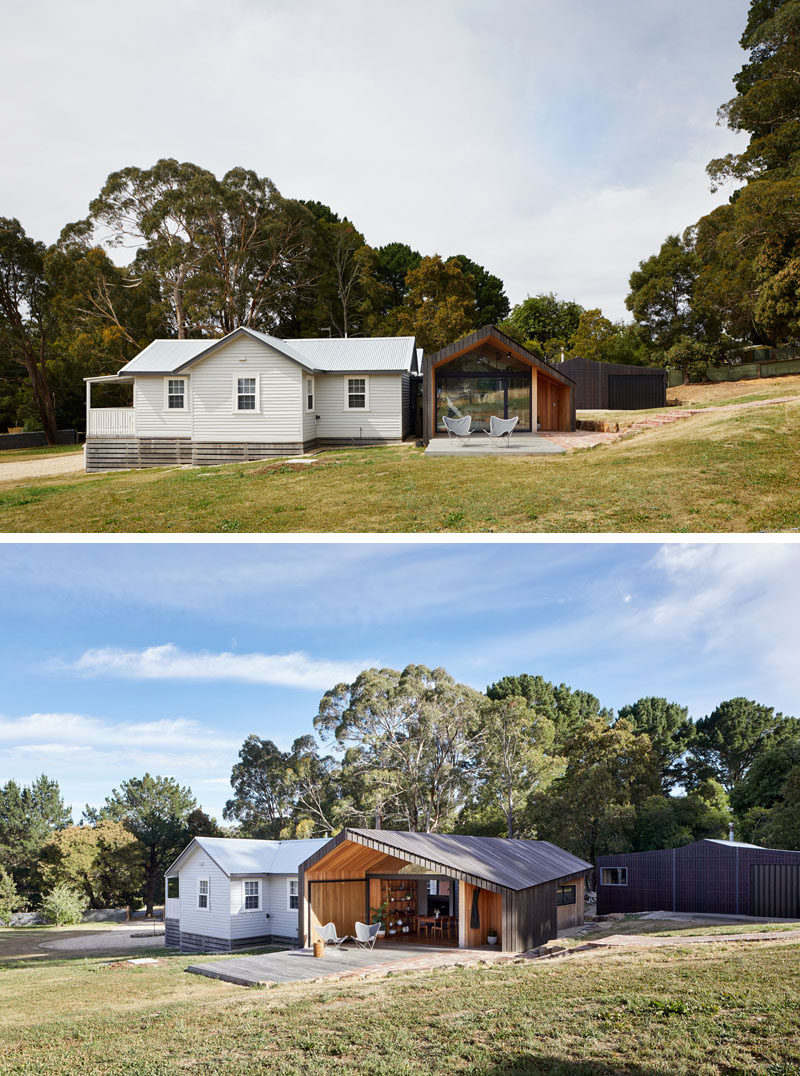 ---
The form of the addition was inspired by the dilapidated timber shearing sheds (lean-to structures) that inhabit the local area.
---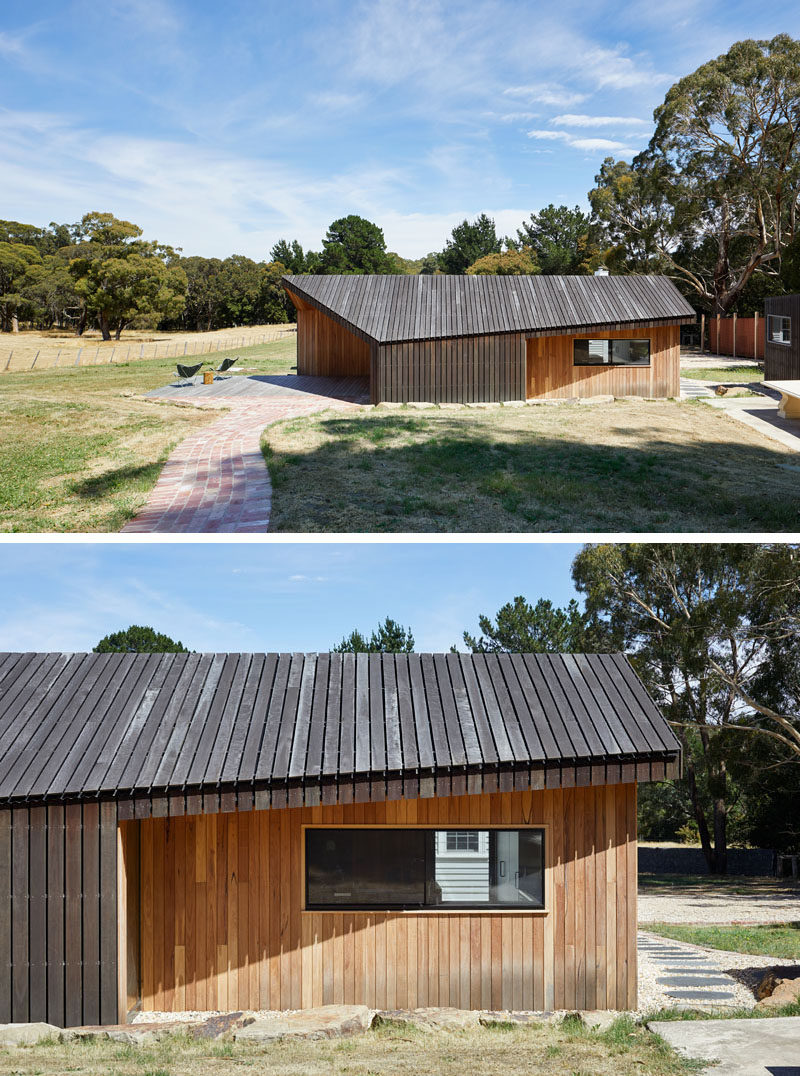 ---
The exterior of the addition is clad in spotted gum decking boards that have been stained black, enhancing the resemblance of the dilapidated shearing sheds.
---
---
Silvertop ash lining boards have been used throughout the interior of the addition. The lighter wood contrasts the dark exterior, and encourages the traditional notion of a warm winter weekend cabin.
---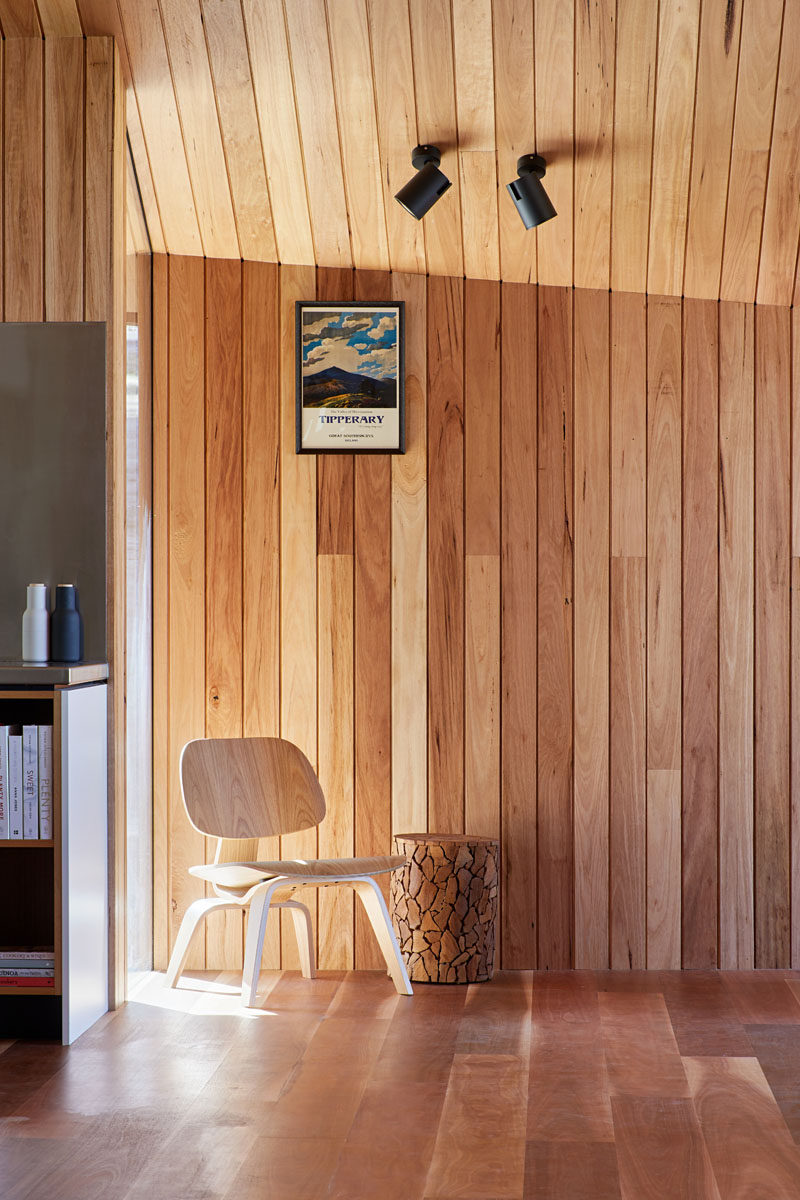 ---
The addition is a large open room that houses the kitchen and a dining area.
---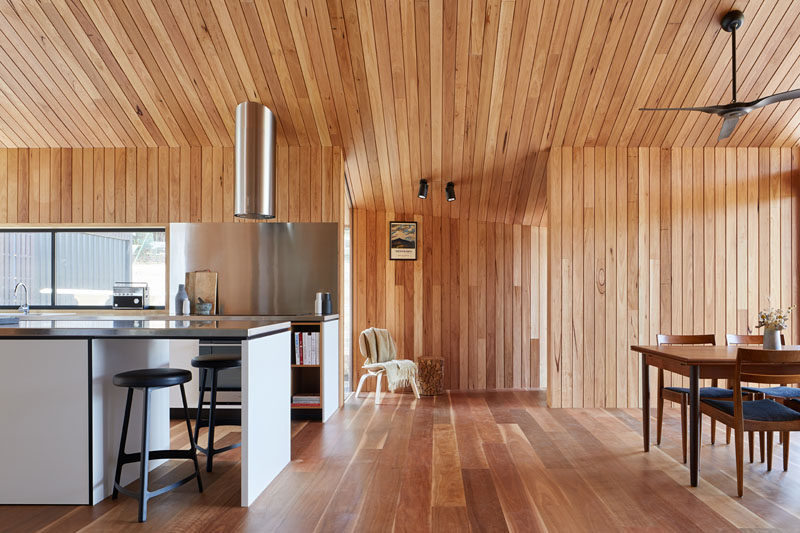 ---
The gabled form of the addition responds to the existing pitched roofs of the existing house, that was originally built from three railway cottages. A large opening connects the new addition with the sitting room and hallway of the original house.
---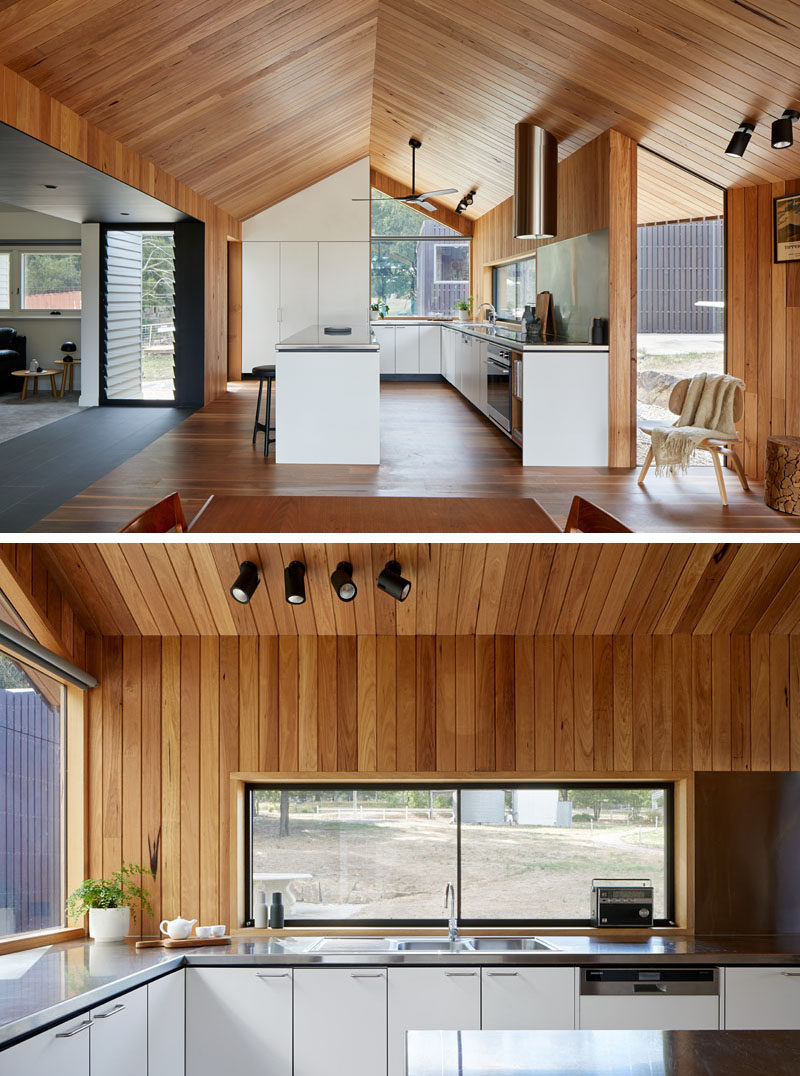 ---
The addition has two large steel doors that frame the landscape in winter, and open up to extend the living area in summer.
---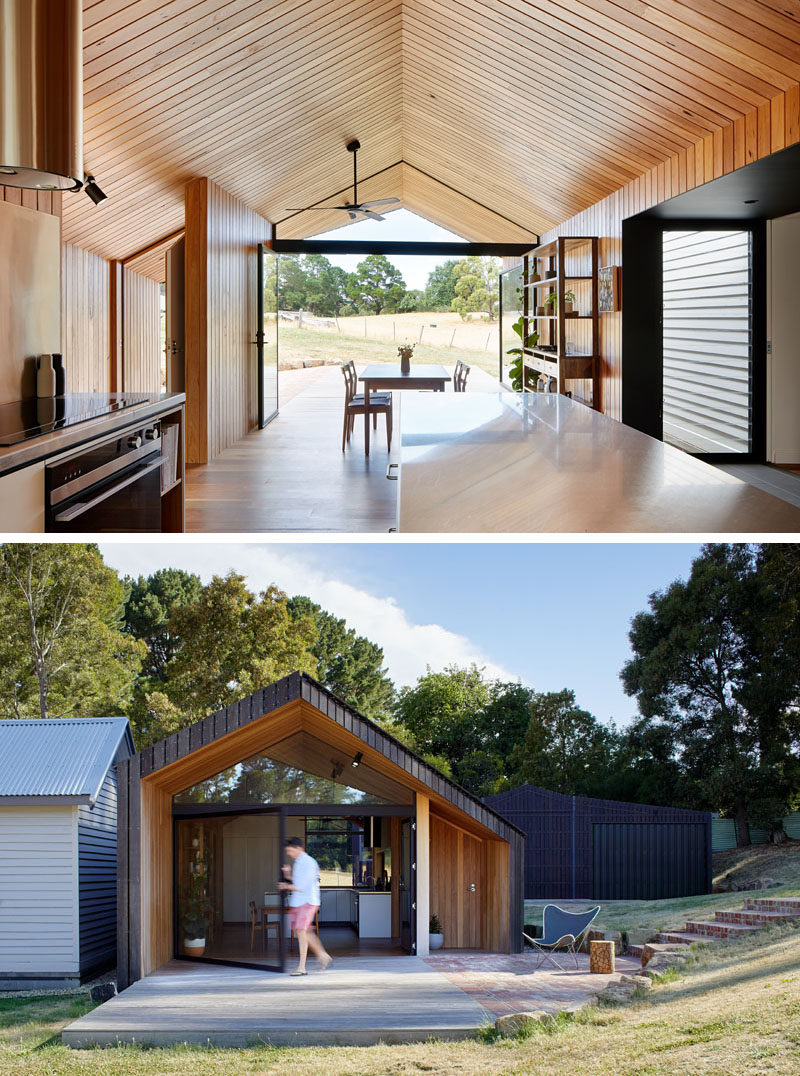 ---
The deck, which is partially covered by the gabled form, extends away from the dining area, and connects to brick patio.
---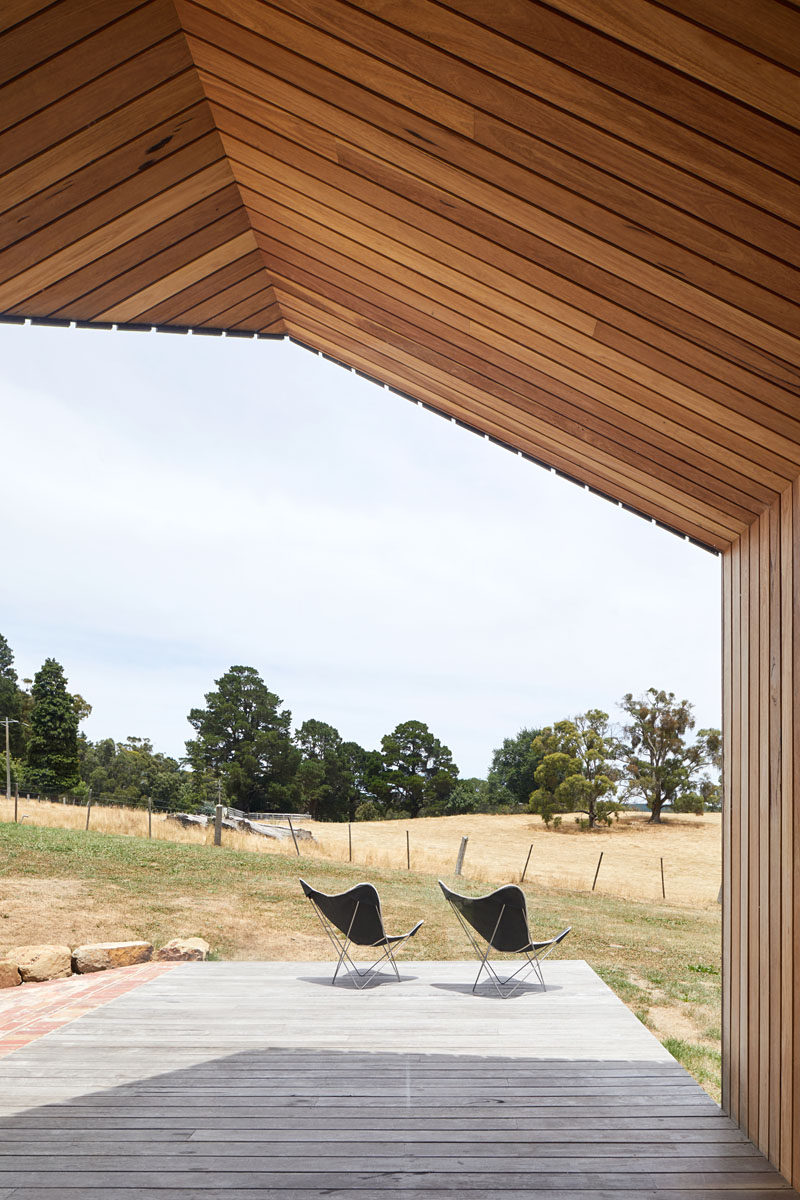 ---
Here's a look at the floor plan that shows the layout of the original home and the new addition.
---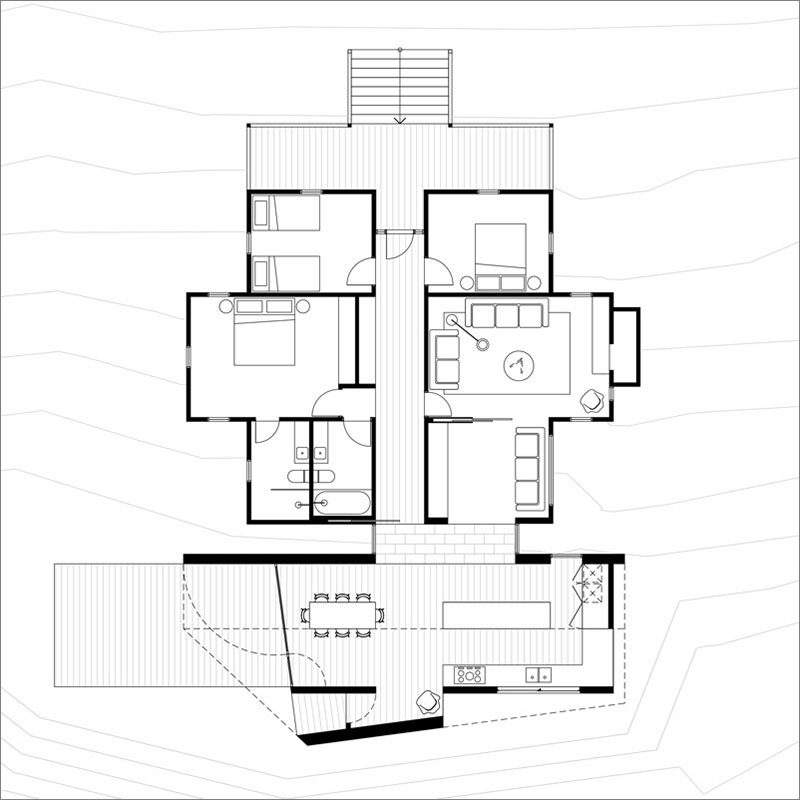 Photography by Tatjana Plitt | Architect: Solomon Troup Architects | Lead Architects: Lachlan Troup, Beth Solomon | Builder: Arc Design & Build | Structural Engineer: Colin McClelland & Associates
---