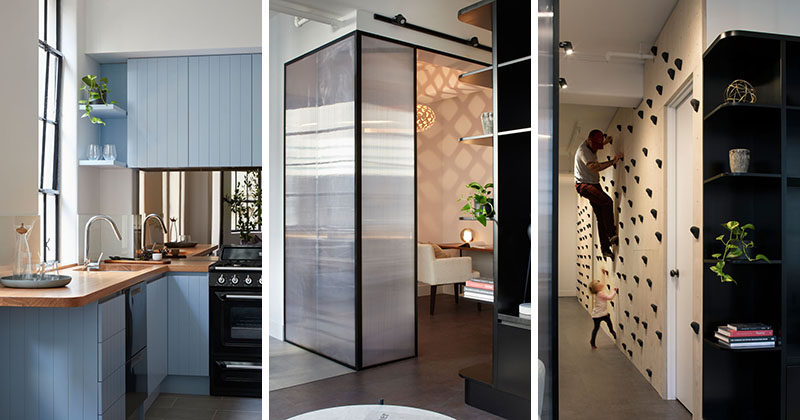 Australian architectural practice de.arch (pronounced 'de arc'), have recently completed the design of a two-bedroom apartment in Melbourne.
Upon entering the apartment, there's a plywood wall with rock climbing grips that lines the hallway.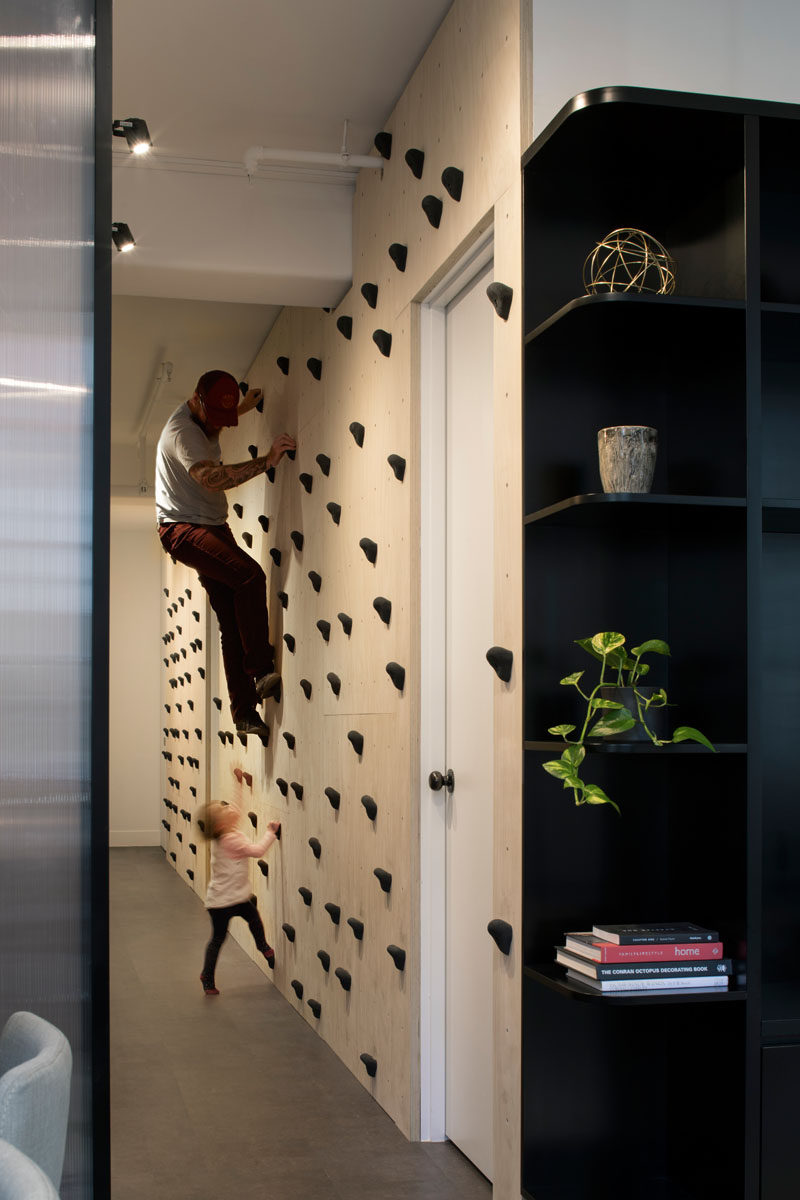 ---
At the end of the hallway, there's a small home office with polycarbonate sheeting that allowed the designers to enclose internal spaces but still let in some light from the main living areas.
---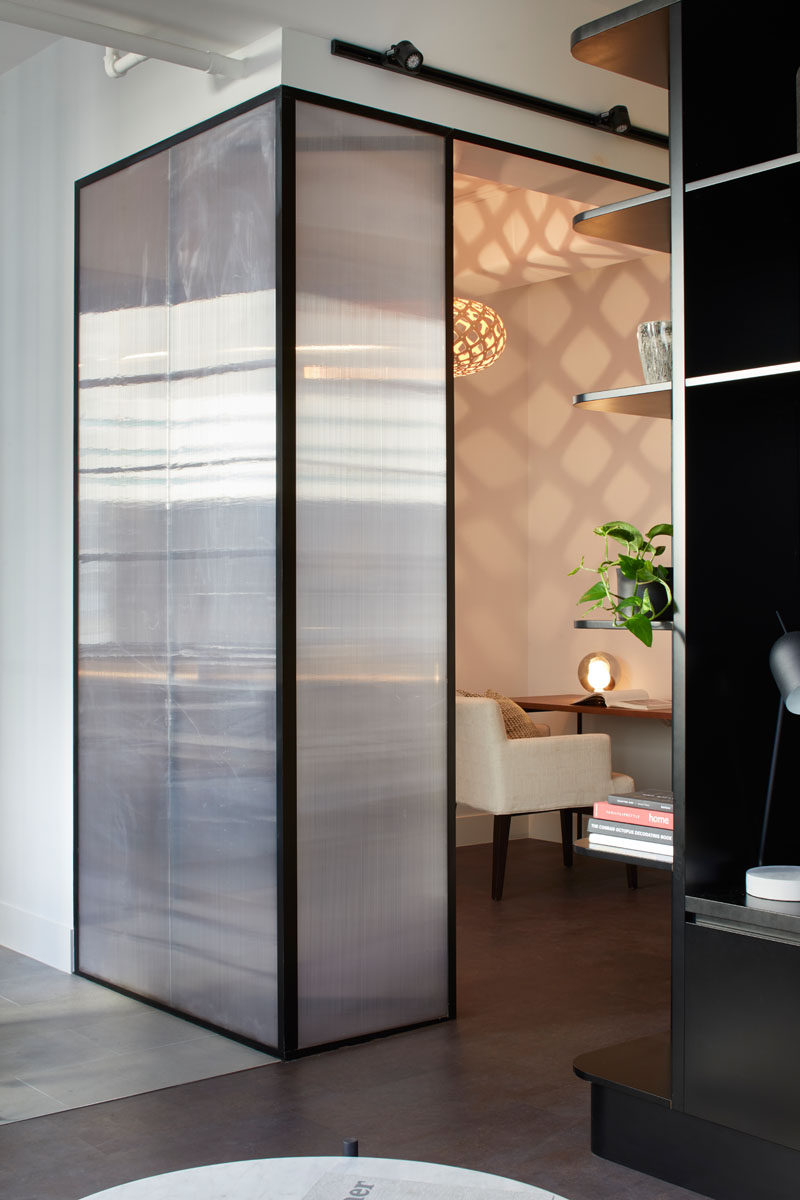 ---
The hallway opens up to the living room and kitchen with an eat-in dining area. In the kitchen, chalky blue cabinets and a bronzed mirror backsplash provide a sophisticated yet playful vibe.
---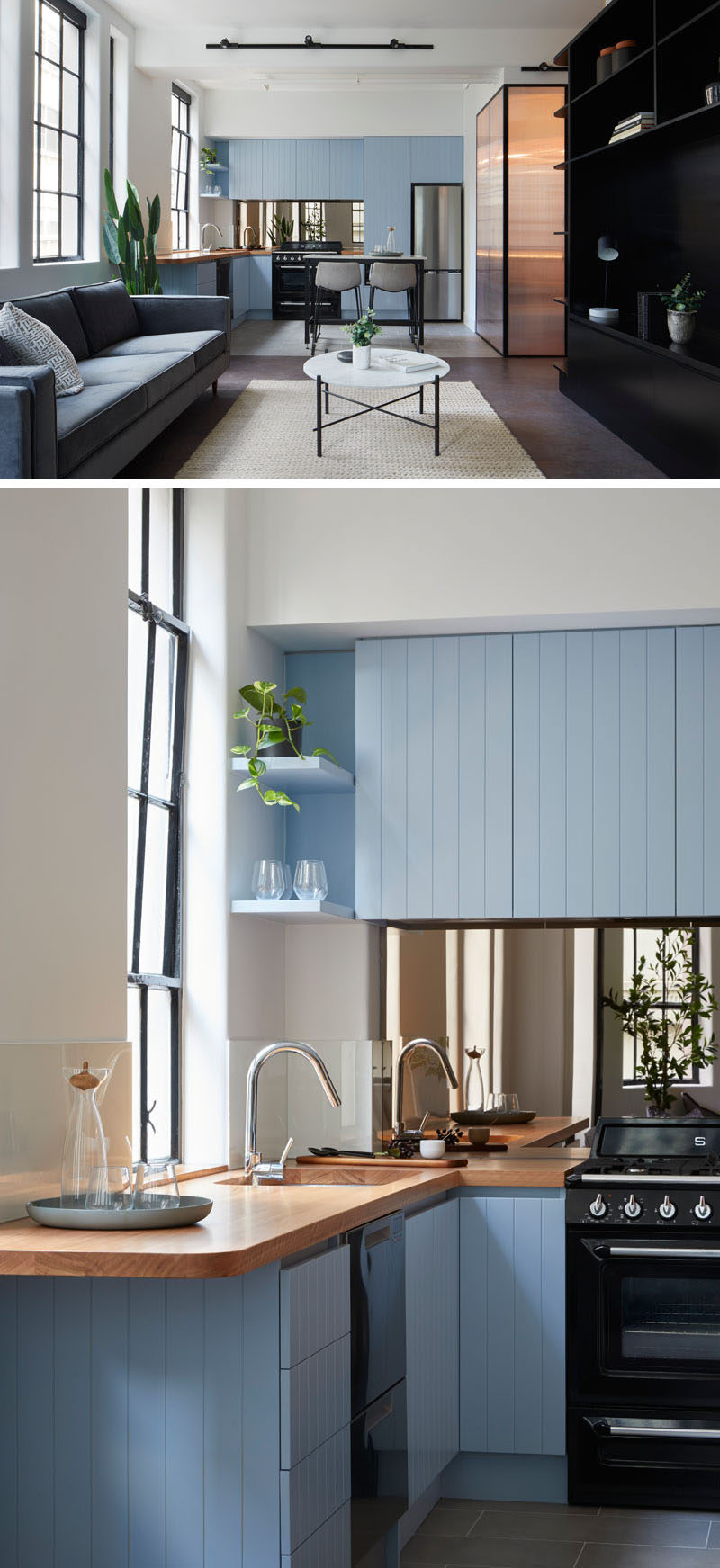 ---
The opposite end of the living area, there's a small curved alcove with tile flooring that enjoys natural light through the tall black-framed windows.
---

---
Here's a look at the bathroom that's located off the hallway and next to the home office. The bathroom features a curved white vanity with dual sinks, and a light blue scalloped tile backsplash.
---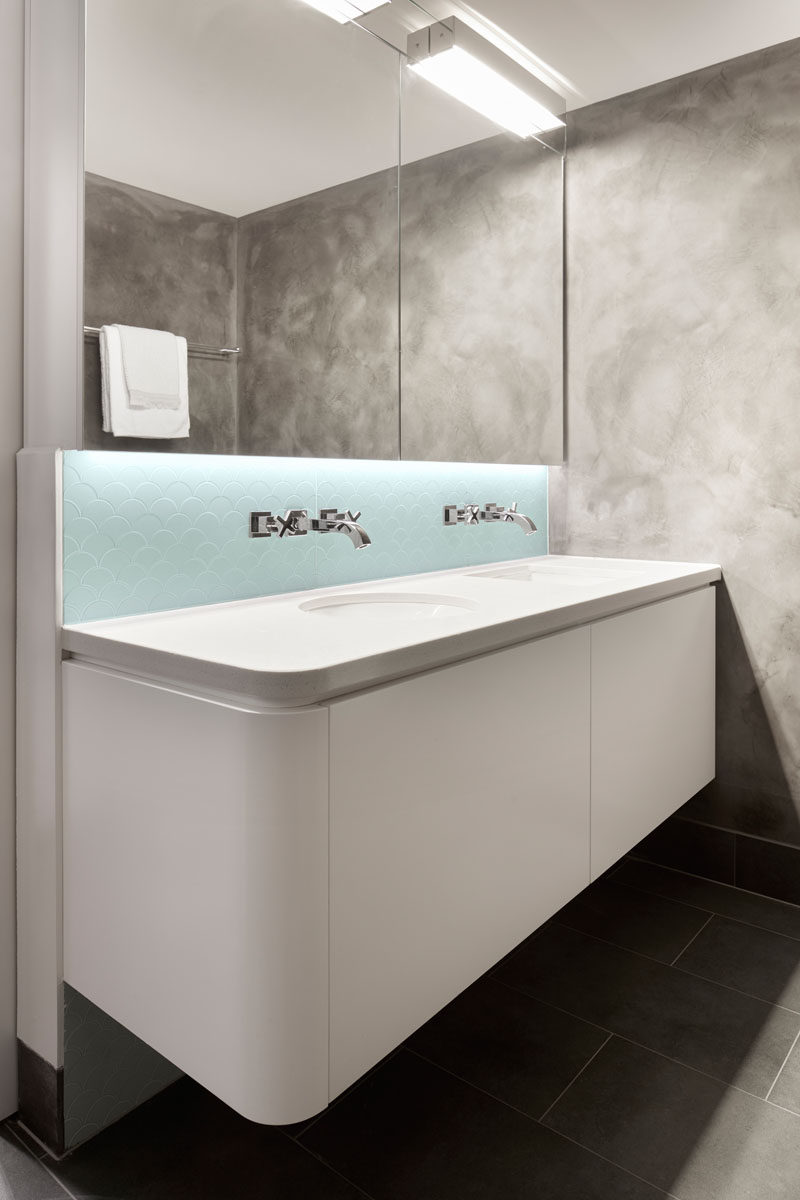 ---