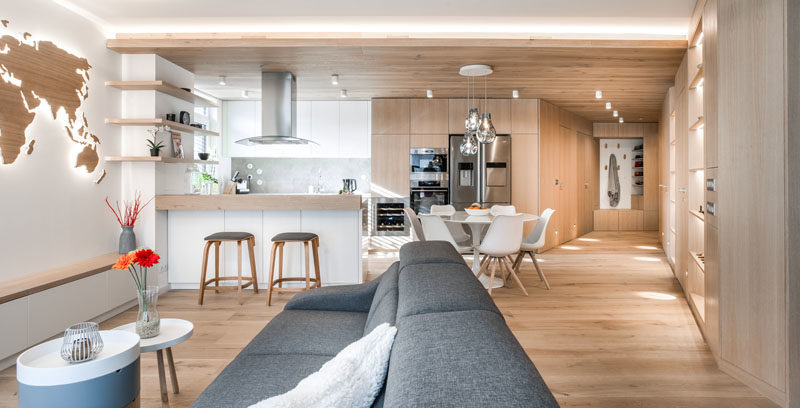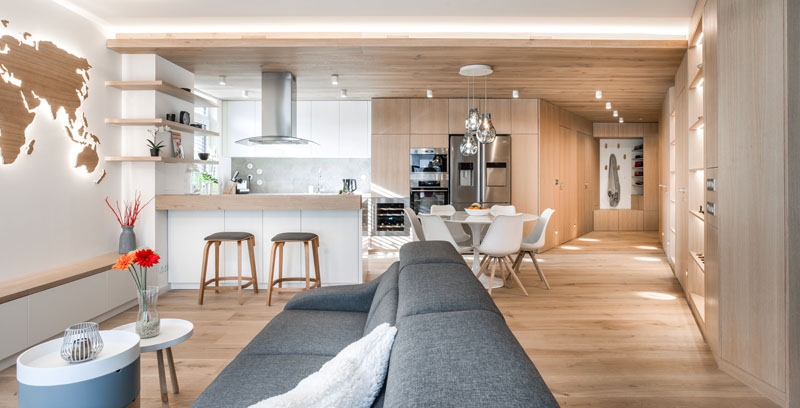 Interior design firm Versatile, has recently completed an apartment in Prague, Czech Republic, for their client who loves to travel.
Stepping inside, it's immediately apparent that the expansive use of wood creates a warm and cozy interior. In the entryway, a custom nook has wall hooks, open shelving, and a cabinet that doubles as a bench.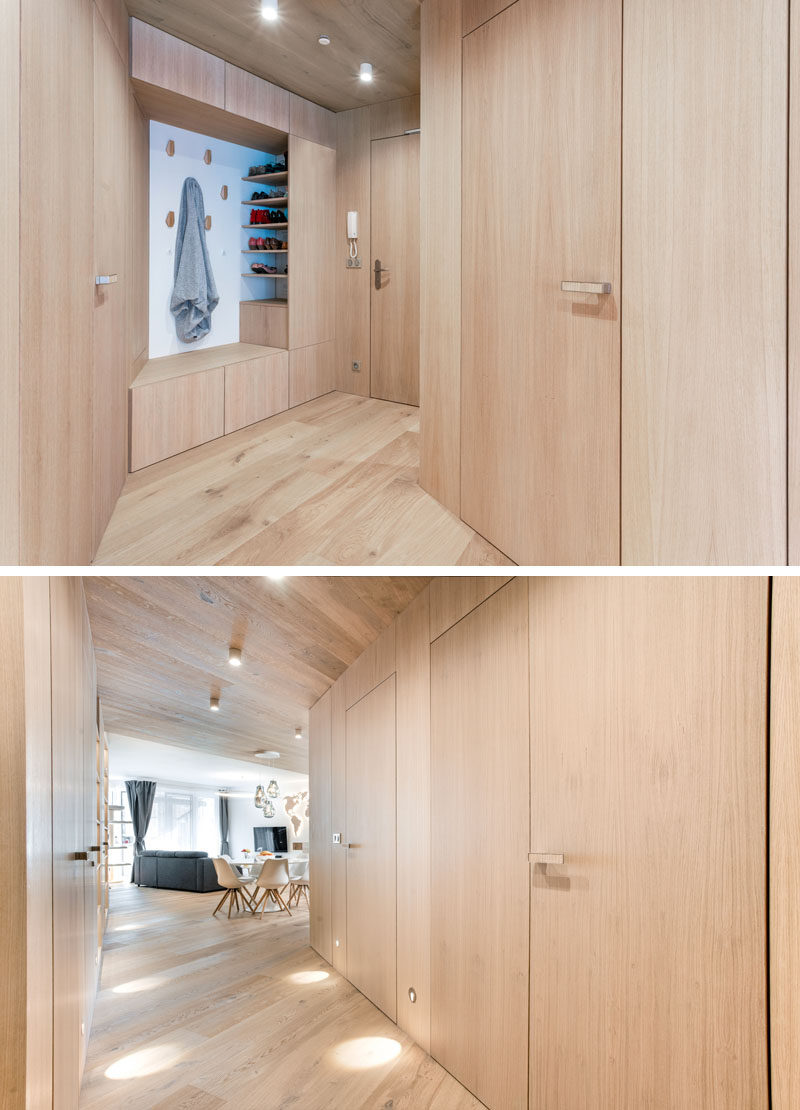 ---
The small hallway opens into the main social areas of the apartment. Indirect lighting highlights a variety of design aspects throughout the space.
---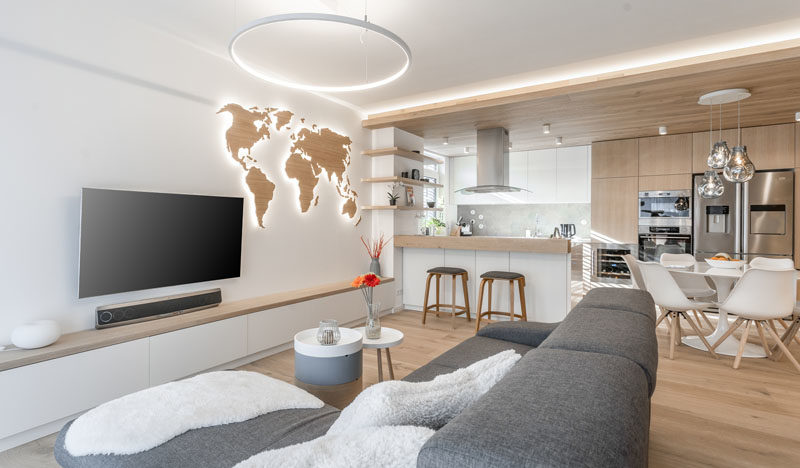 ---
Behind the couch in the living room is a small library area, with bookshelves and a bright pink armchair.
---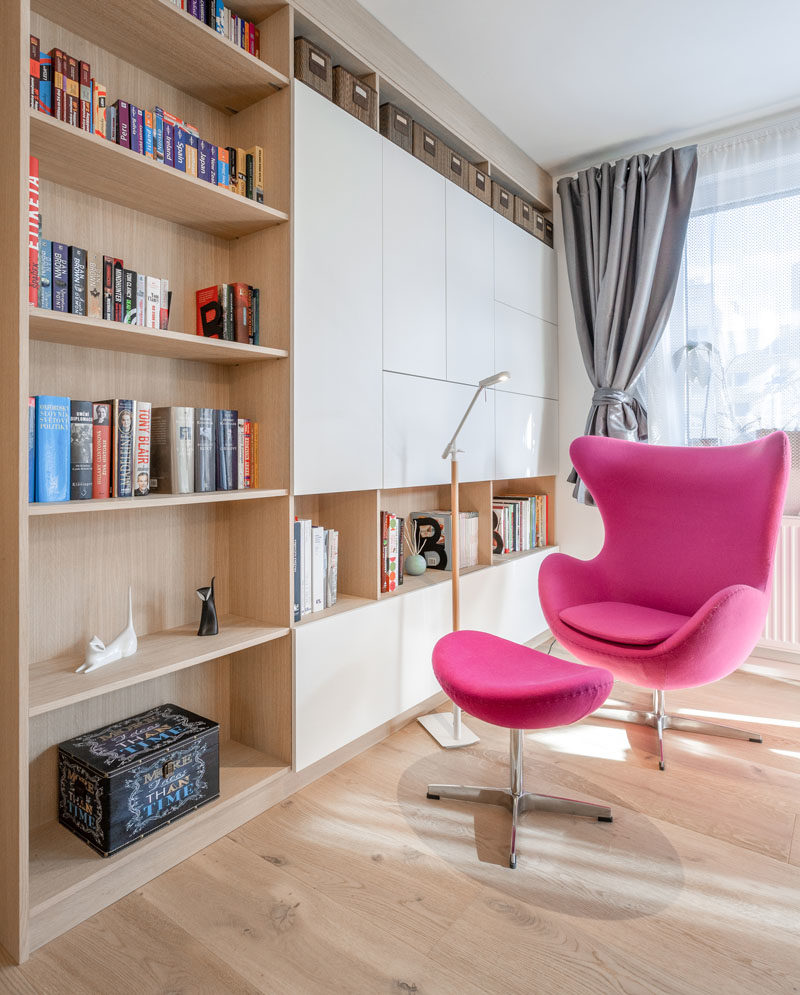 ---
A door next to the library opens to reveal a home office. One of the walls has a recessed world map and minimal shelving that's surrounded by hidden lighting, creating an eye-catching focal point for the room.
---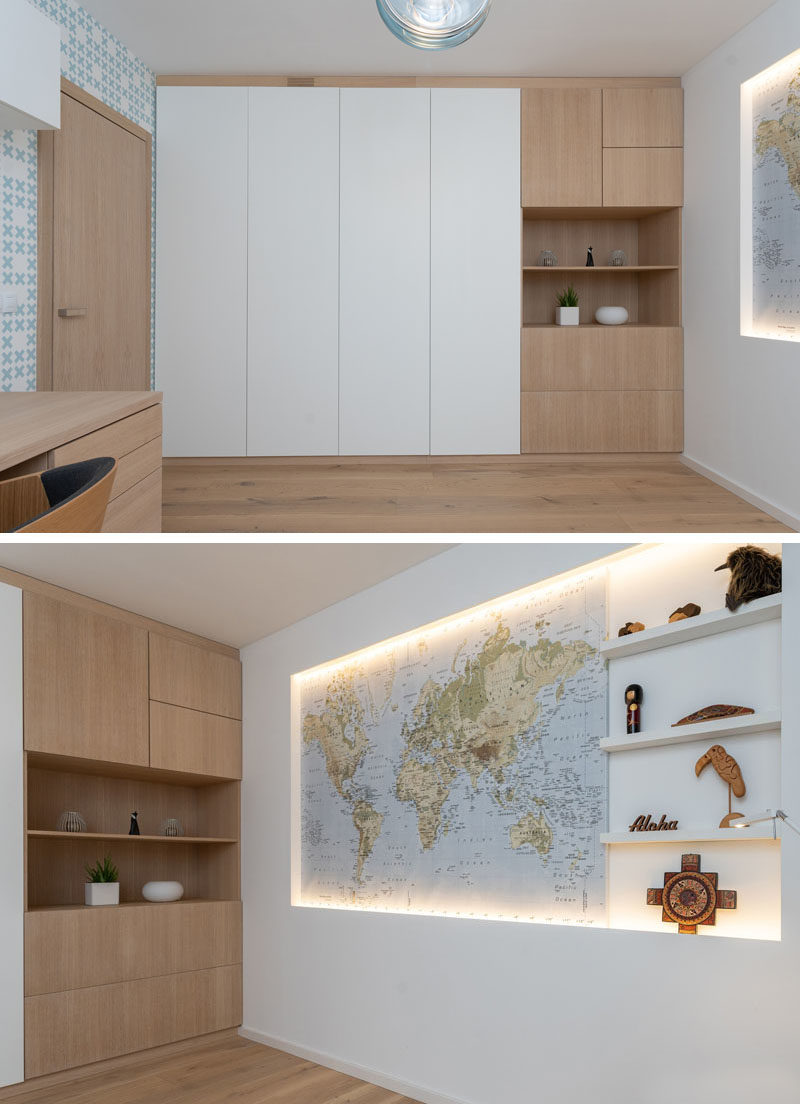 ---
Back into the main area of the apartment, there's built-in angled shelving that's adjacent to the dining area. Three sculptural glass pendant lights hang above the dining table, anchoring it in the open space.
---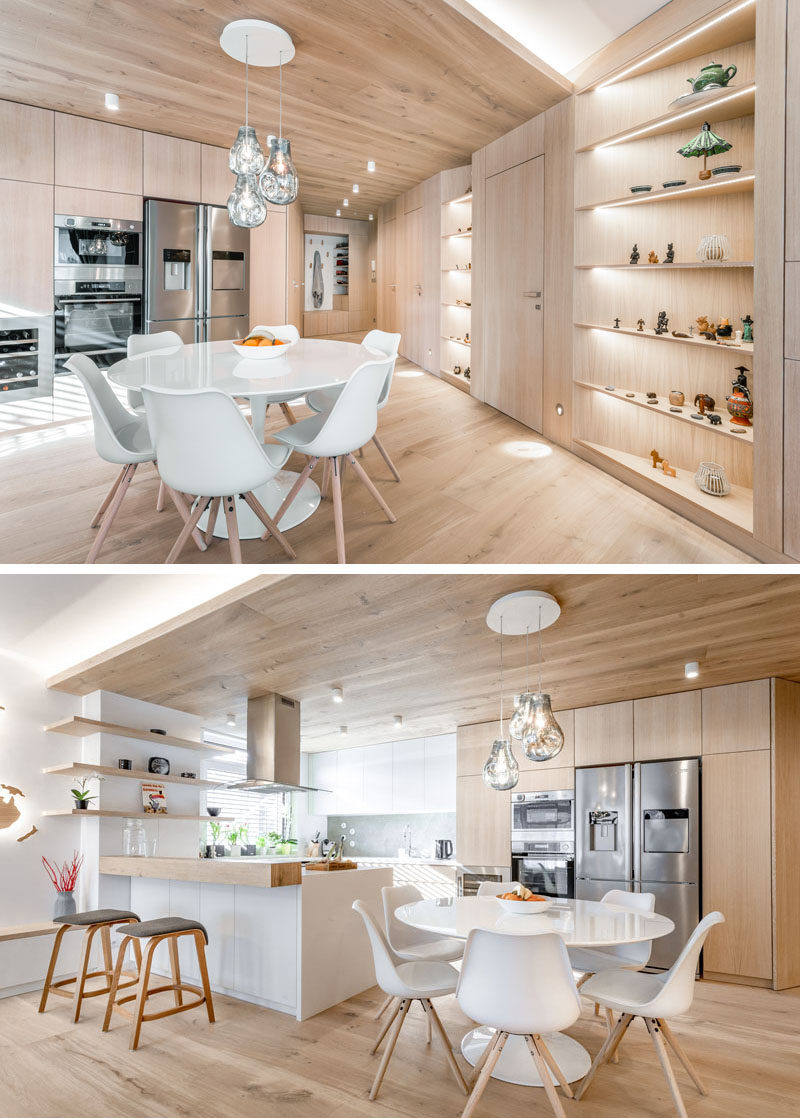 ---
The kitchen has been designed in a U-shape, with the cooking area on the left, and the cleanup area on the right. A small section of countertop below the window connects the two areas.
---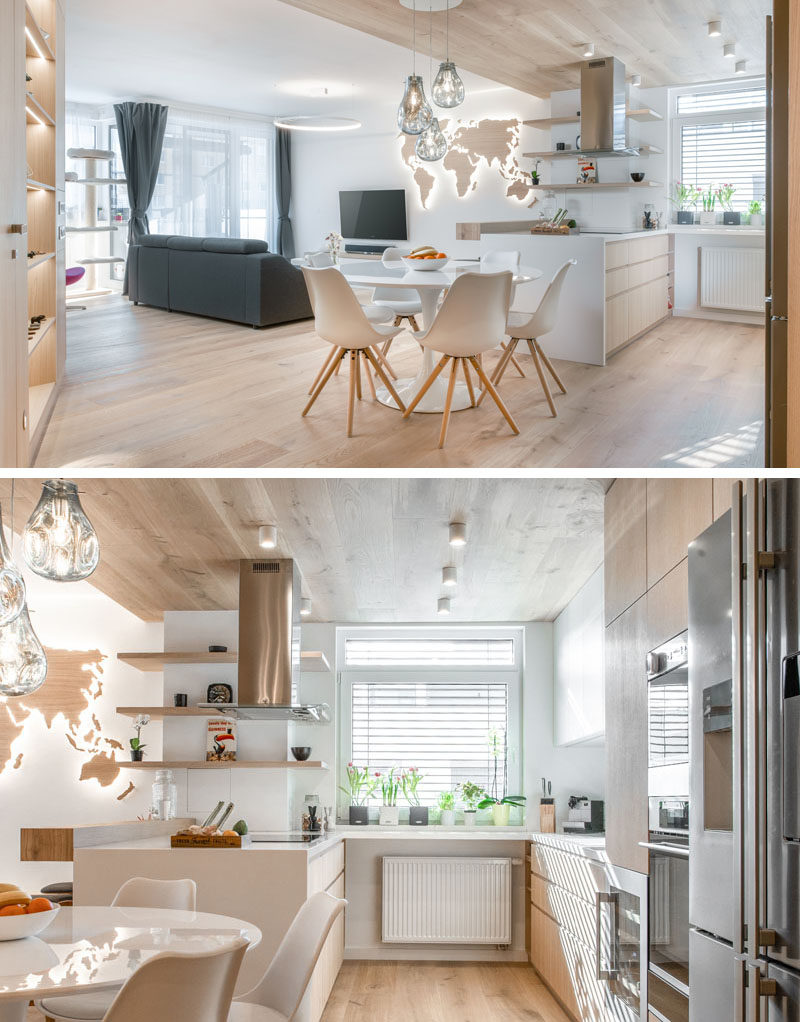 ---
In the bedroom, that's located off the hallway, there's a custom backlit wood headboard that showcases the outline of a mountain range.
---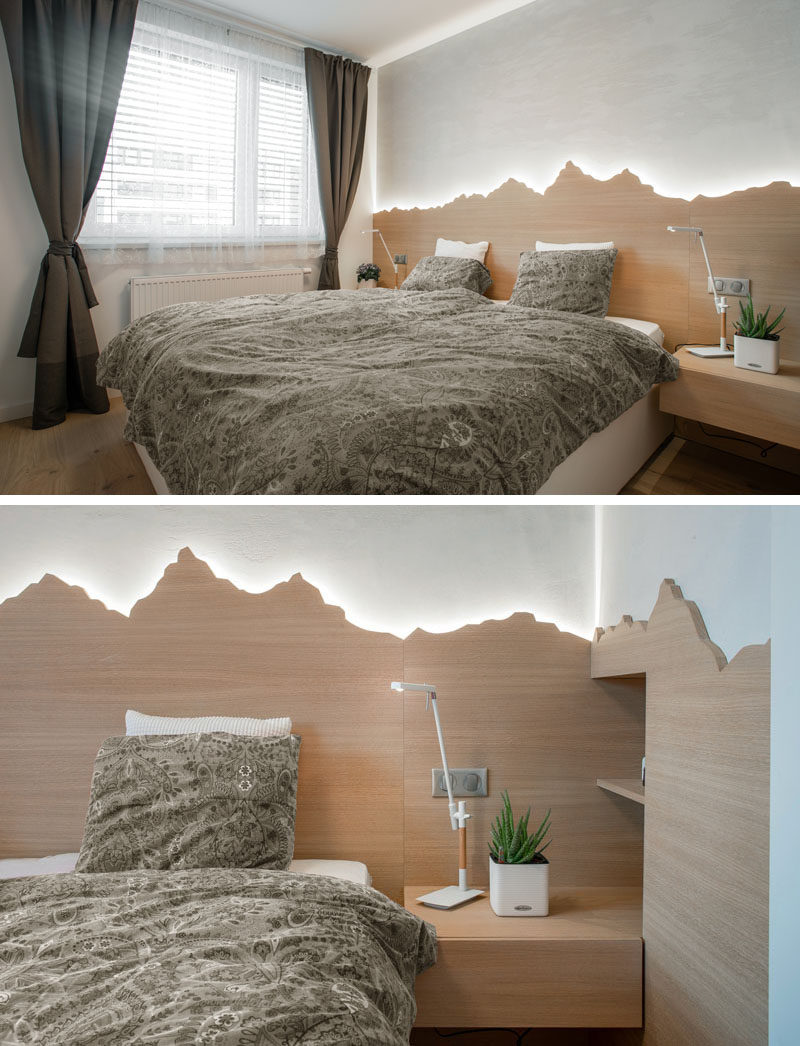 ---
In the bathroom, tiles with a wood grain cover the wall and floor, while the glass shower surround allows light to travel throughout the small space, making it feel larger and brighter.
---