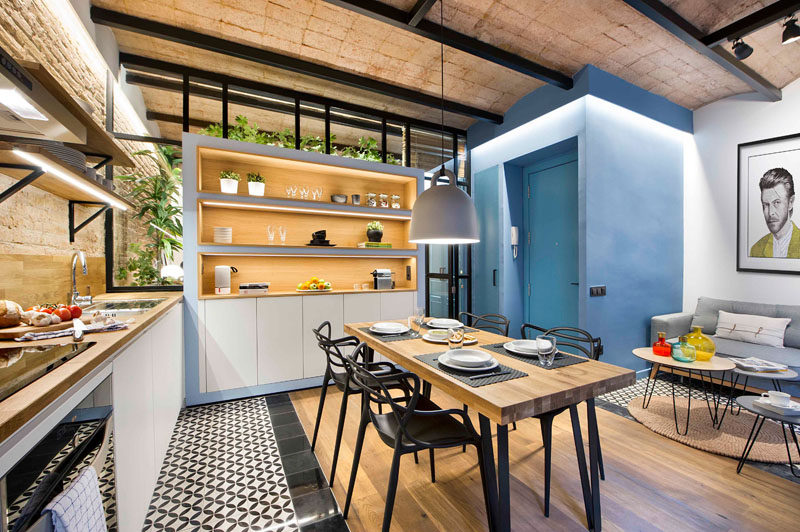 When redesigning this small 430 square foot (40m2) Barcelona apartment, Egue y Seta wanted to create a contemporary connected space that retained some of the rustic charm of the building like the brick work, and included privacy options when desired.
A small living room just beside the entryway features a loveseat couch and three round coffee tables. The small spot next to the window provides a cozy place to curl up with a book on a rainy day or keep someone company while they cook in the kitchen.

---
In the dining area, a small wooden table with steel black legs and black chairs provides enough room to comfortably seat at least four people. Behind the dining table, a large storage unit with open shelves, built-in lighting, and white cabinets on the bottom provides extra storage and light, and also doubles as a privacy wall between the living/kitchen area and the bedroom.
---

---
In the kitchen, wood countertops and backsplash compliment the warm brick while white cabinets, stainless steel appliances, and open shelving with built in lighting help keep the space feeling bright. The combination of the new materials and the old exposed brick creates a modern feel mixed with a hint of rustic charm.
---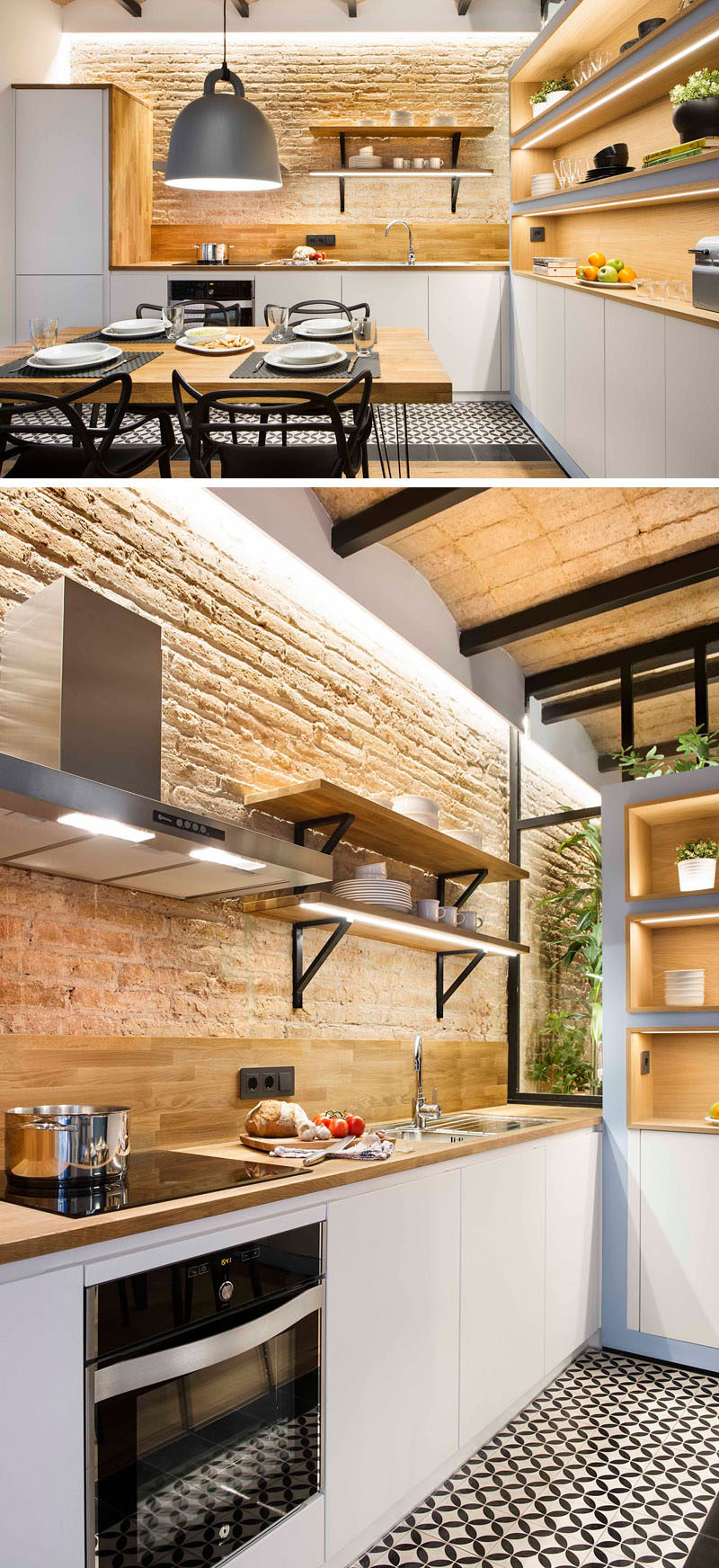 ---
In the bedroom, a closet was created by extending the storage unit in the dining area into the bedroom, adding closet storage solutions inside, and covering it with white sliding doors. This unique unit creates continuity in the apartment and adds extra functionality to a single piece of furniture.
---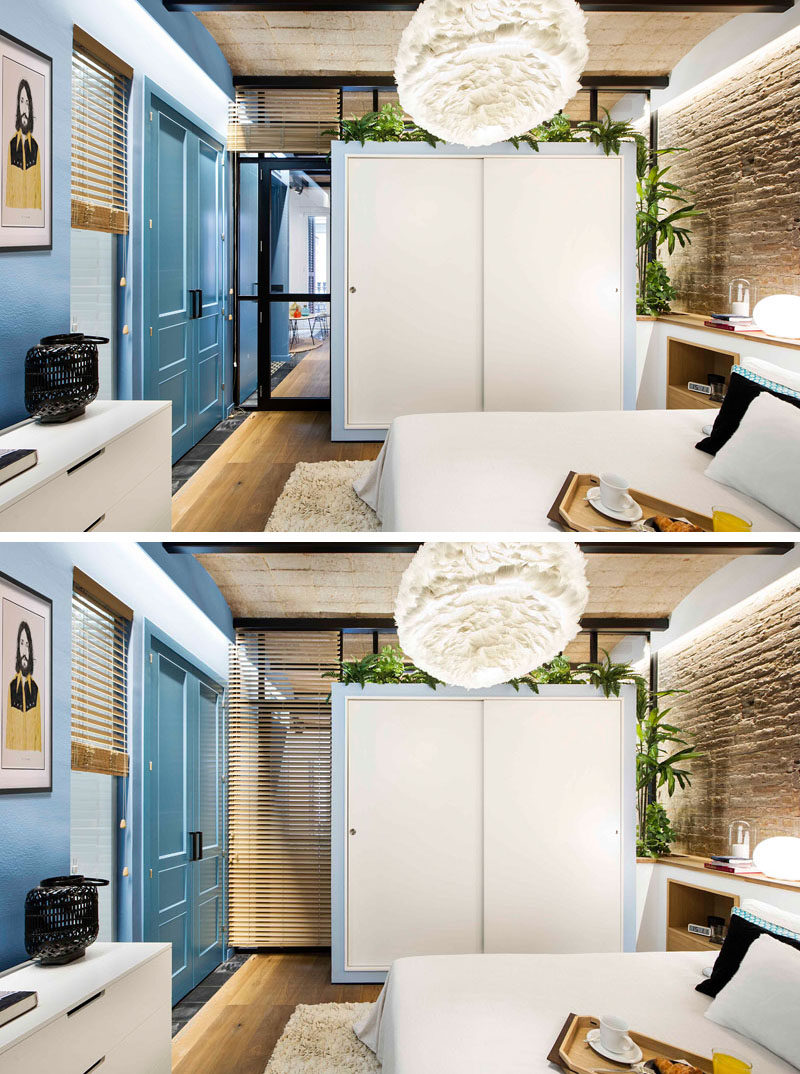 ---
A multi-functional headboard was also included in the bedroom and designed to help maximize storage in the room. Able to be used a night stand and a decorative shelf, it makes space for plants, photographs, and extra lighting. The headboard also contrasts the exposed brick wall.
---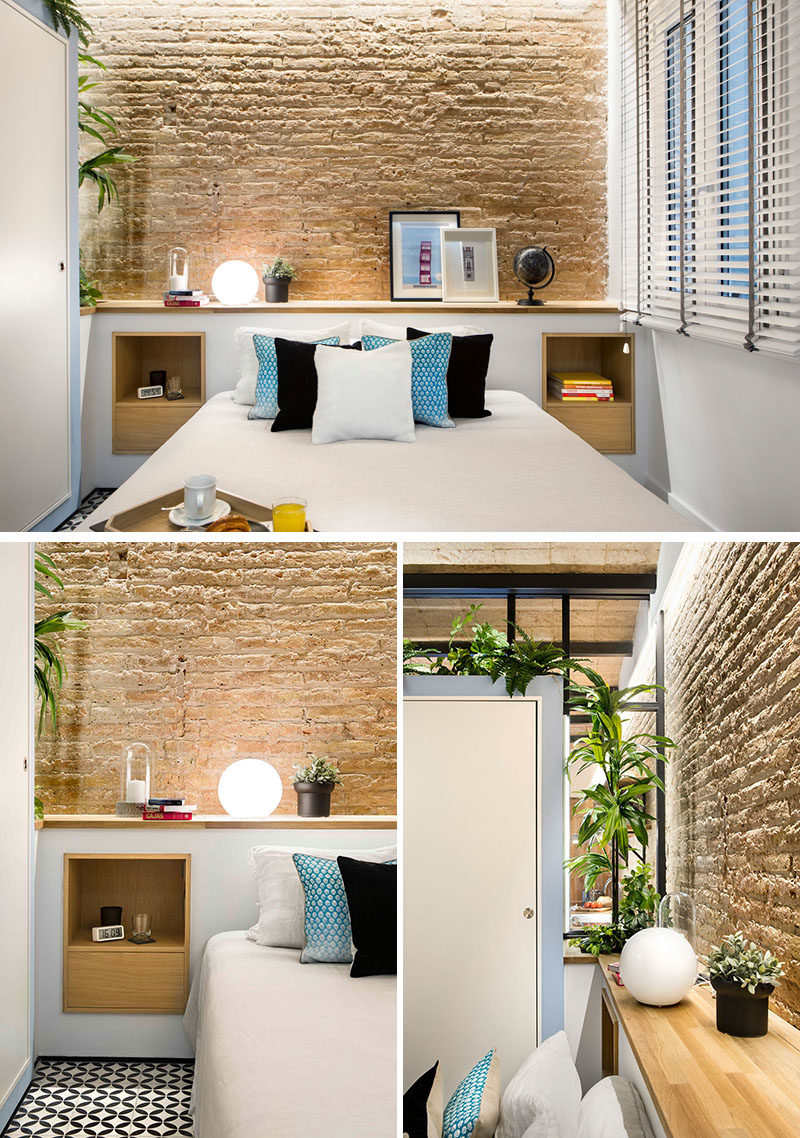 ---
The palette in the bedroom matches that of the rest of the apartment and features touches of blue to go along with the white, wood, and brick throughout the interior. A white pendant light above the bed brings in extra brightness and adds even more texture to the room. Blue doors and a narrow window connect the bedroom and allow the bathroom to as private or as public as you like.
---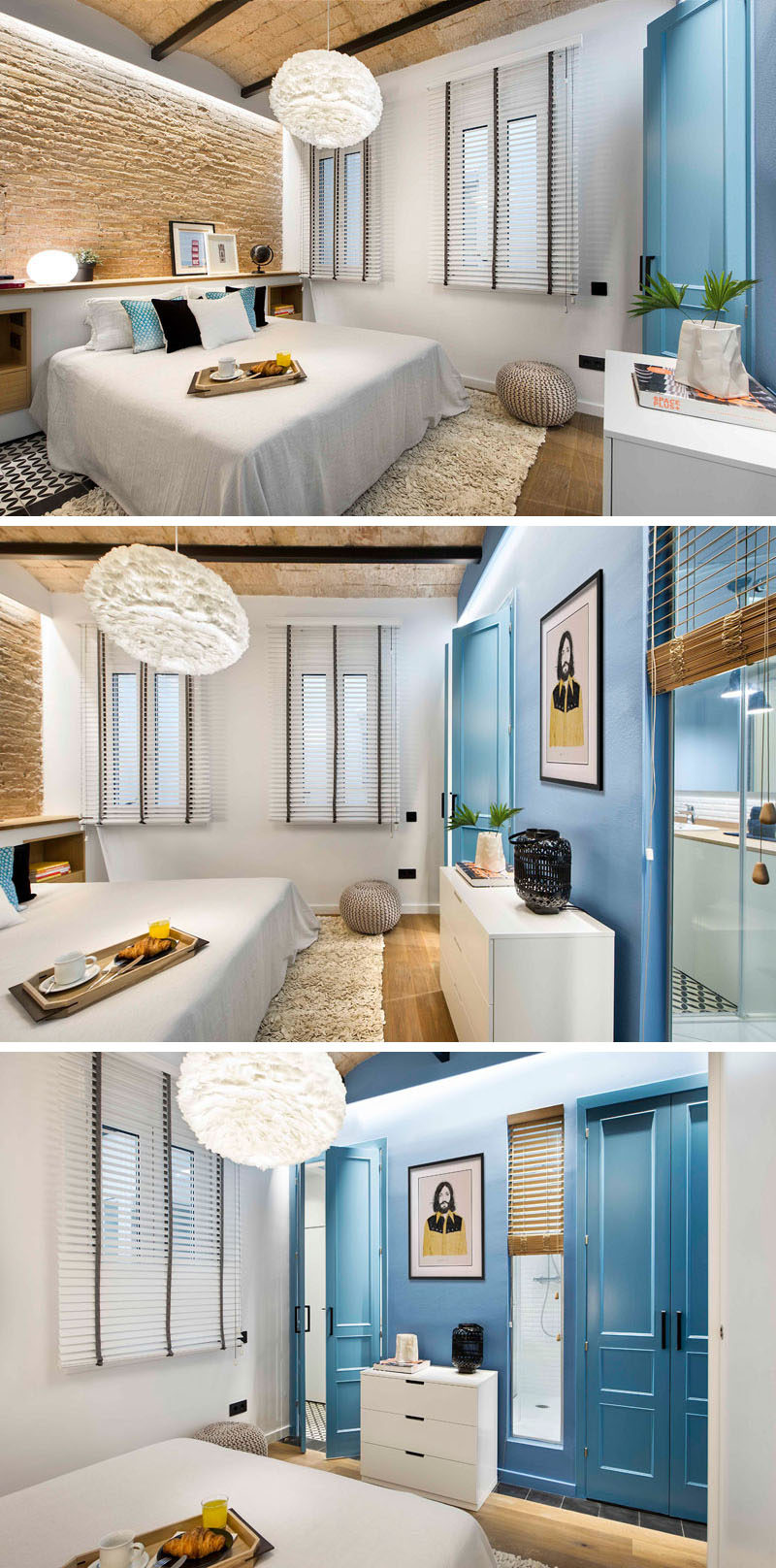 ---
Through the blue doors and into the bathroom you'll find white tiles and cabinetry, light blue walls and ceiling, and a wood countertop matches the palette of the rest of the apartment. Hanging pendant lights above the sink brighten the space and make it more inviting and plants in the bathroom create a natural vibe and bring a touch of life into the space.
---

---
Here's a look at the floor plan to give you a better idea of how the small apartment is laid out and how the spaces are all connected.
---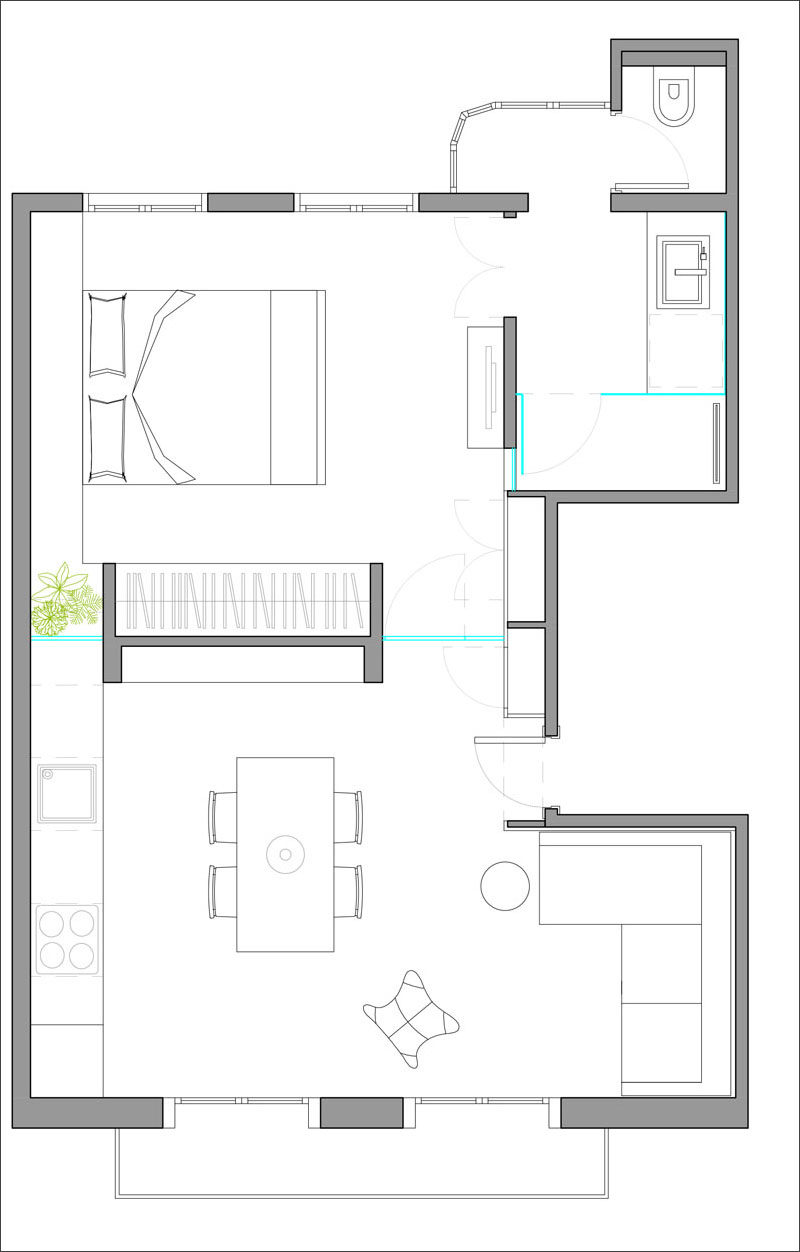 Floor plan © Egue y Seta
Team members: Daniel Pérez, Felipe Araujo, Gaia Trotta, Szymon Keller and Covadonga Díaz.