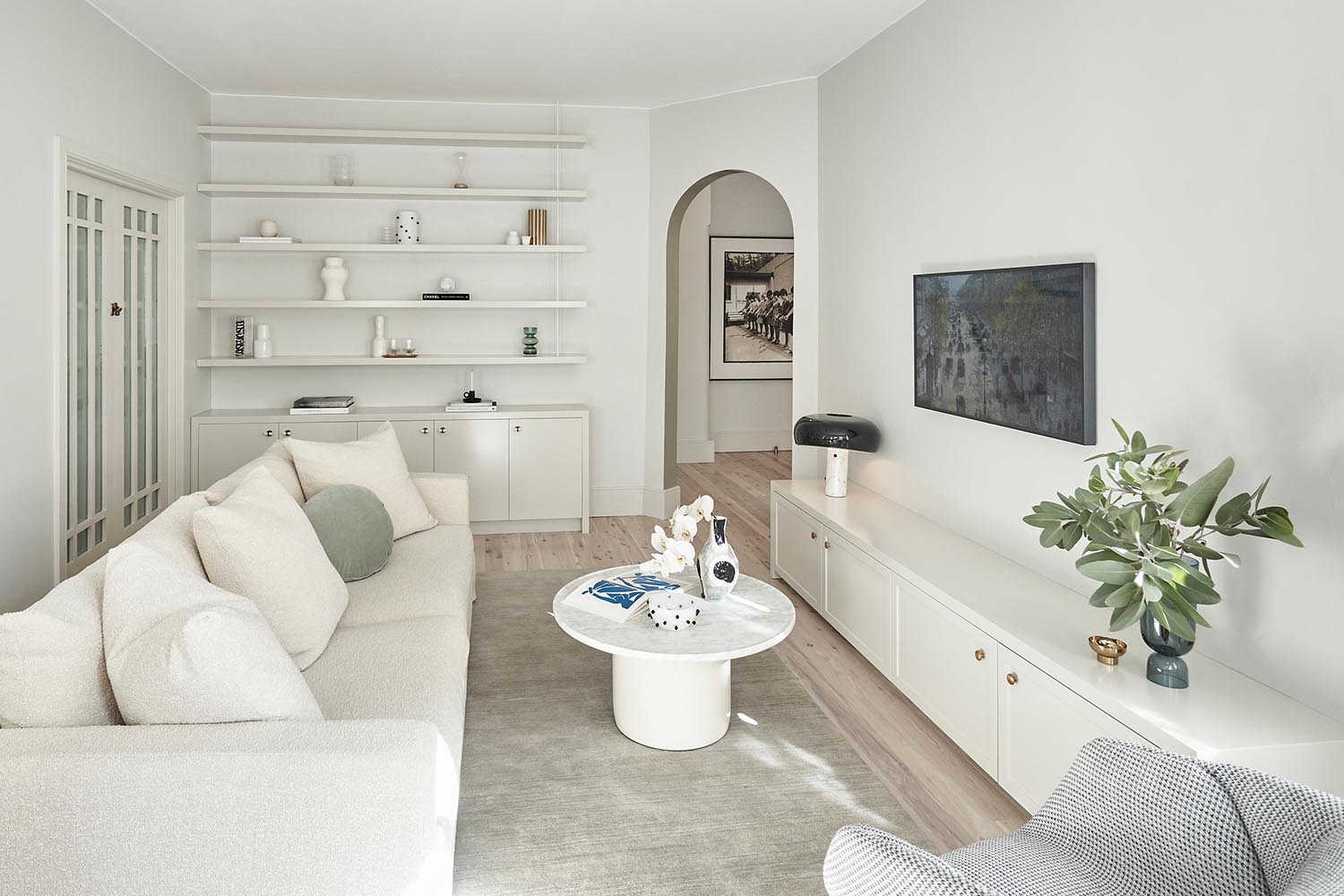 The 'Woollahra Residence' designed by Tom Mark Henry Studio draws on the layering, tonal color, and textural materiality found in nature and the decorative craftsmanship found in Art Deco design.
The client desired "quiet simplicity", and as a result, the designers chose earthy textures and a nature-inspired color palette throughout the interior.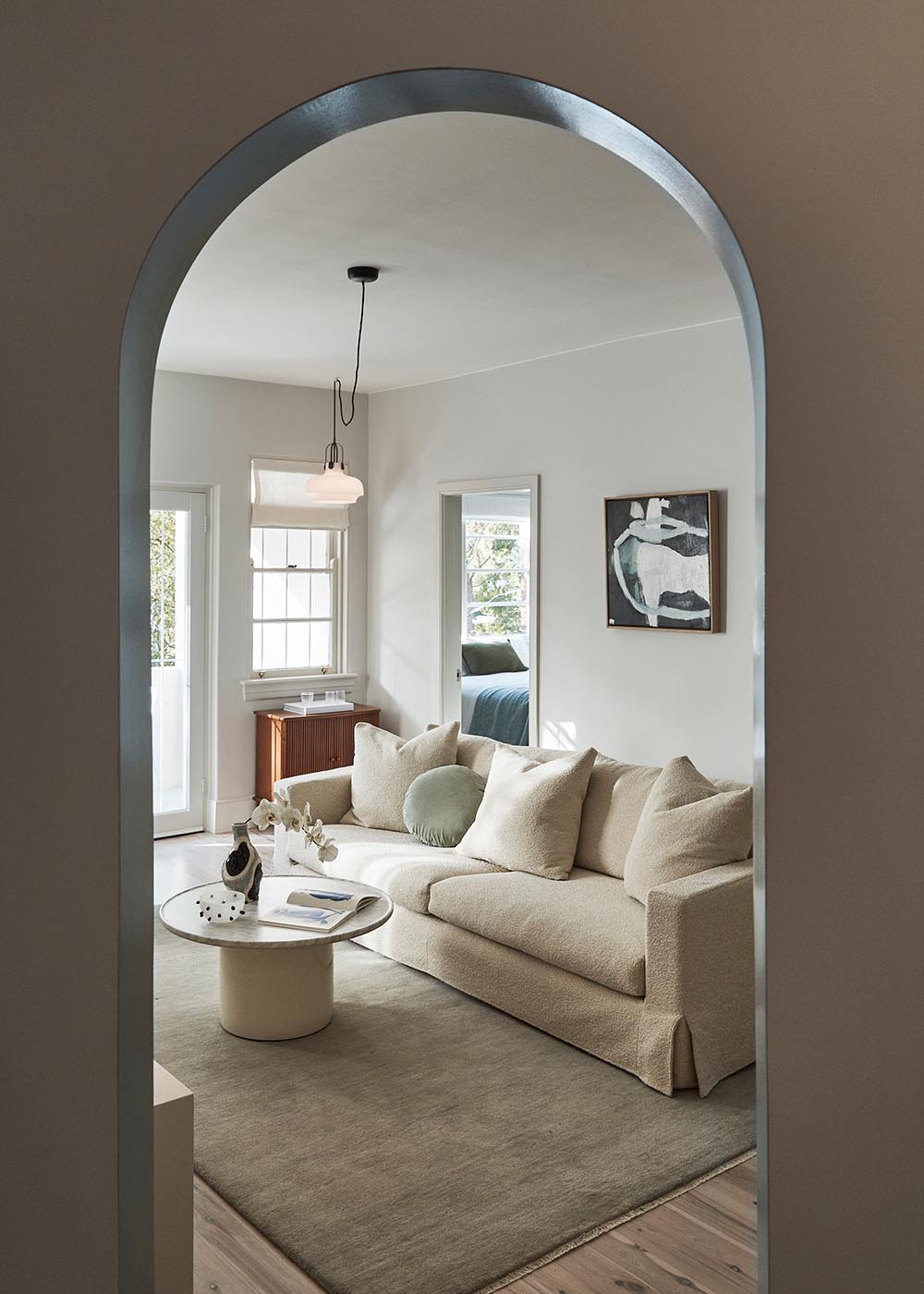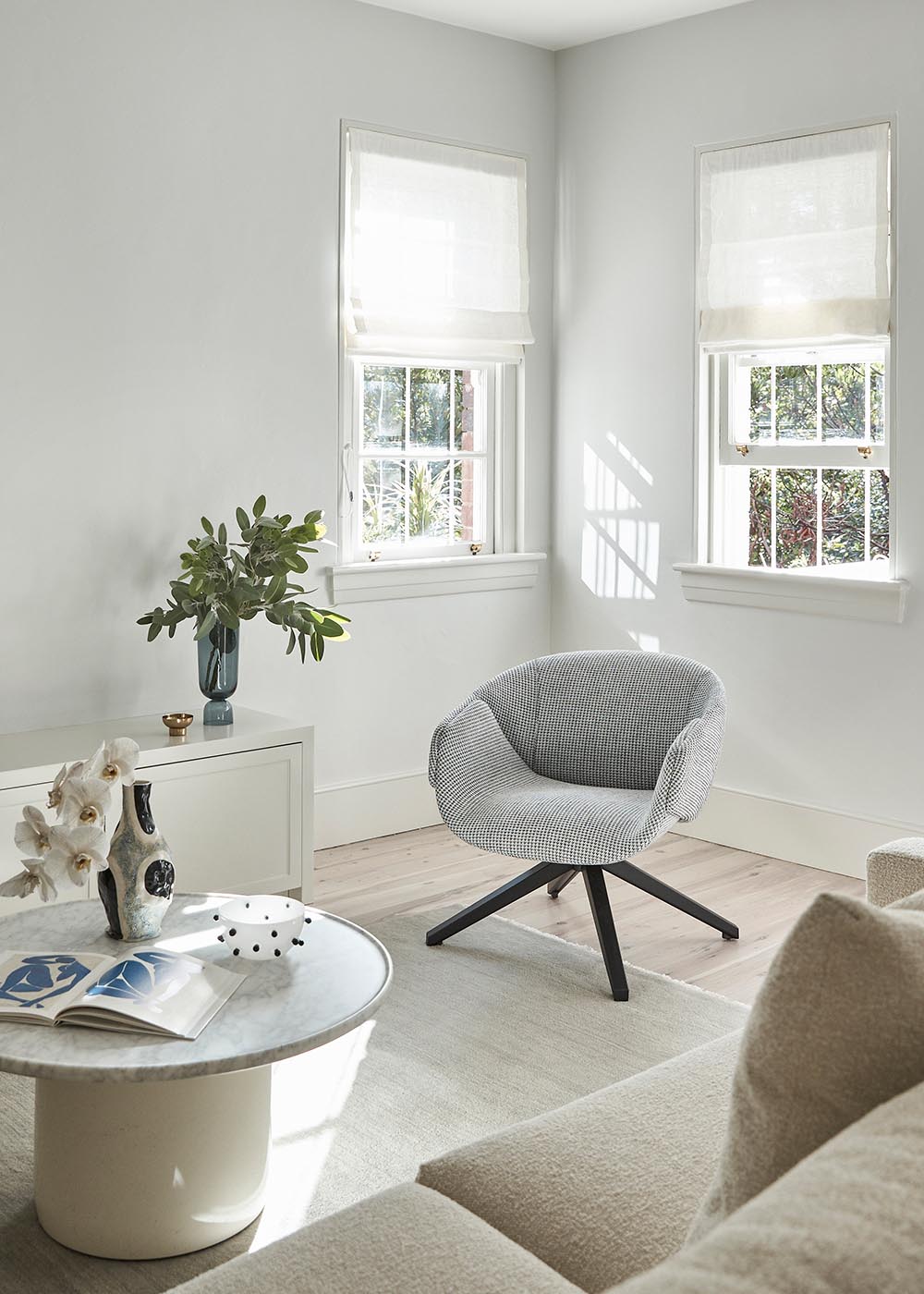 Custom cabinetry and shelving almost seamlessly blend into the living room wall, allowing the decorative objects to stand out.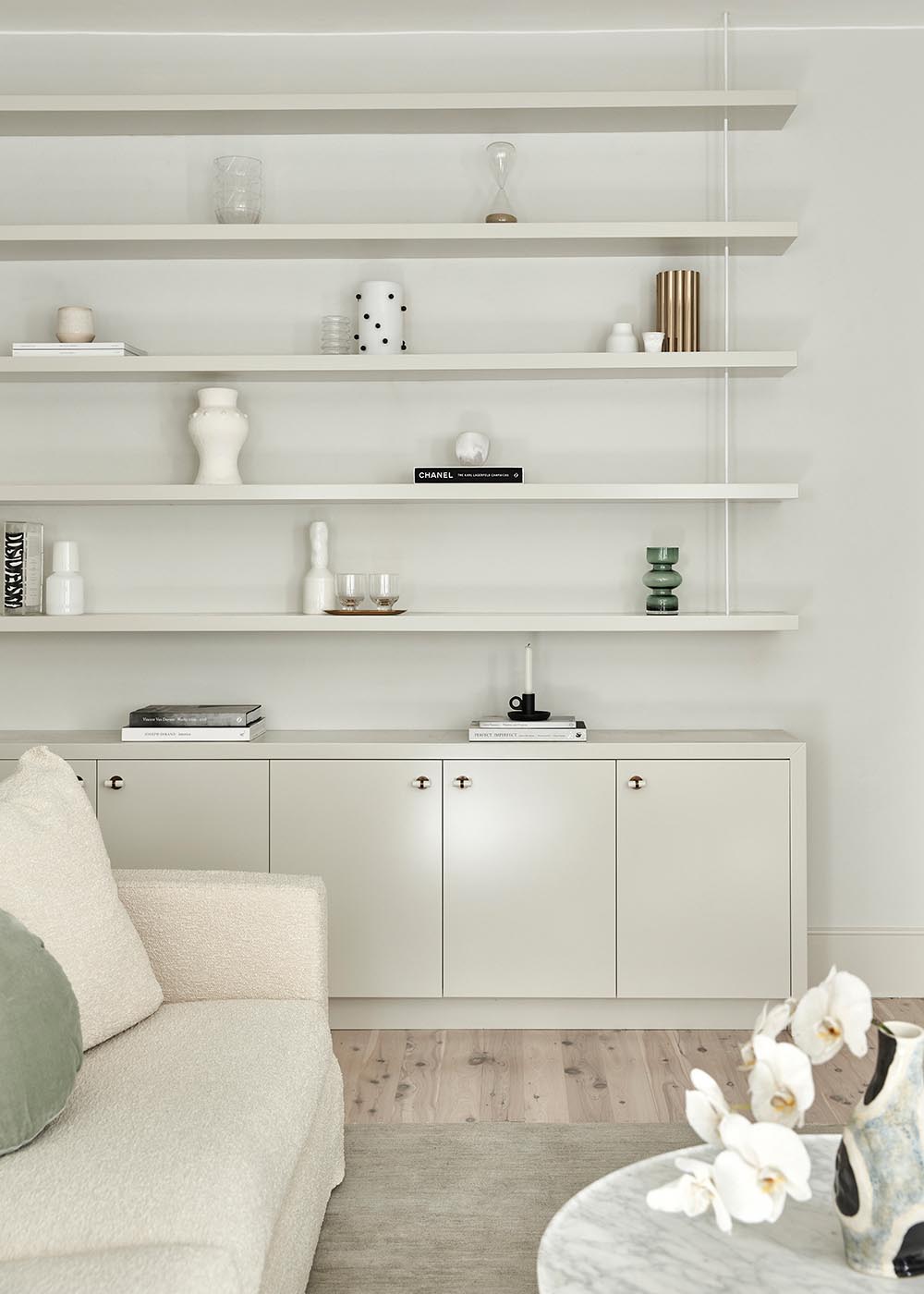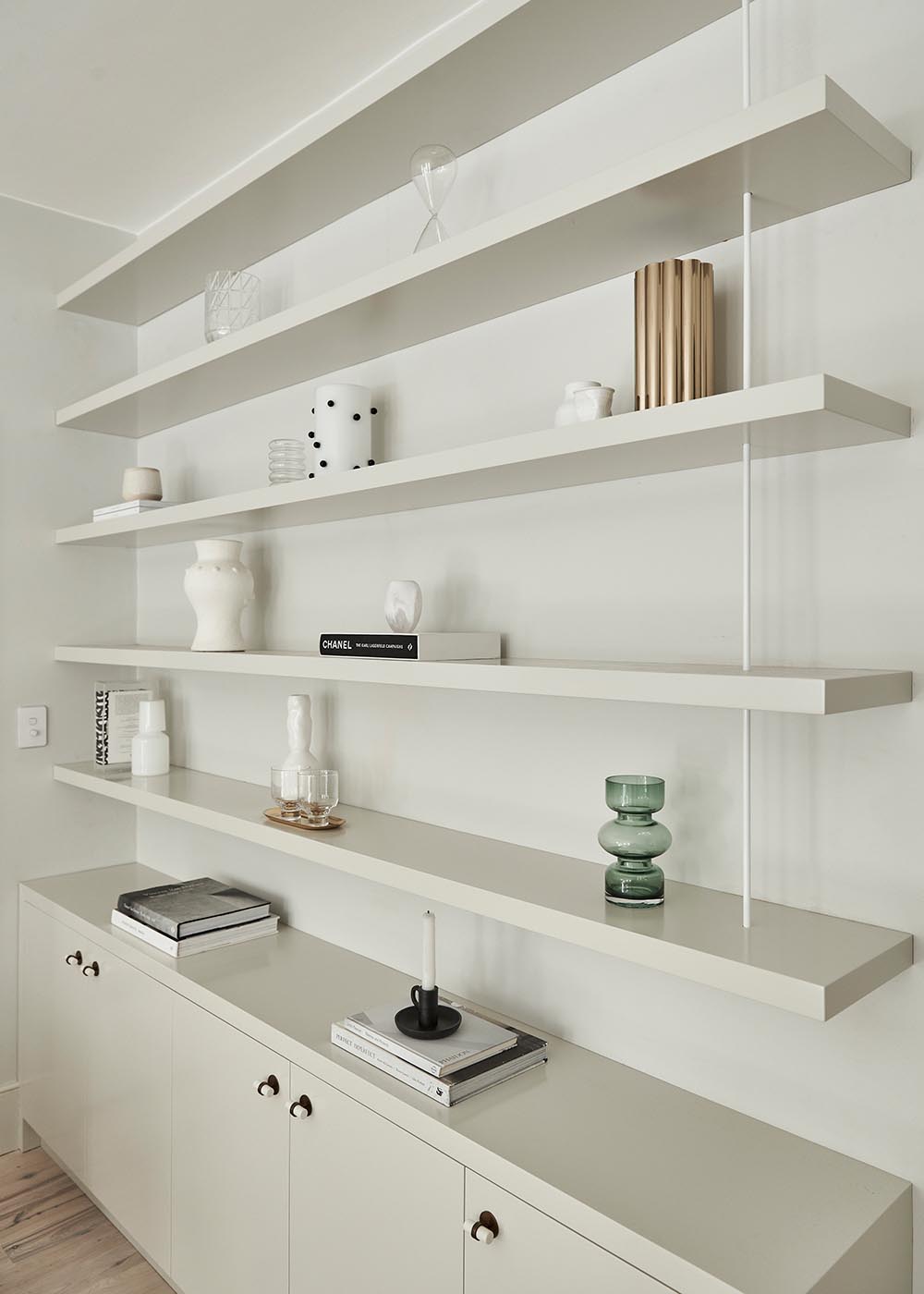 In the dining room, there's a focus on the soft layering of textures, complementing the character of the apartment and the natural bushland of the surrounding area.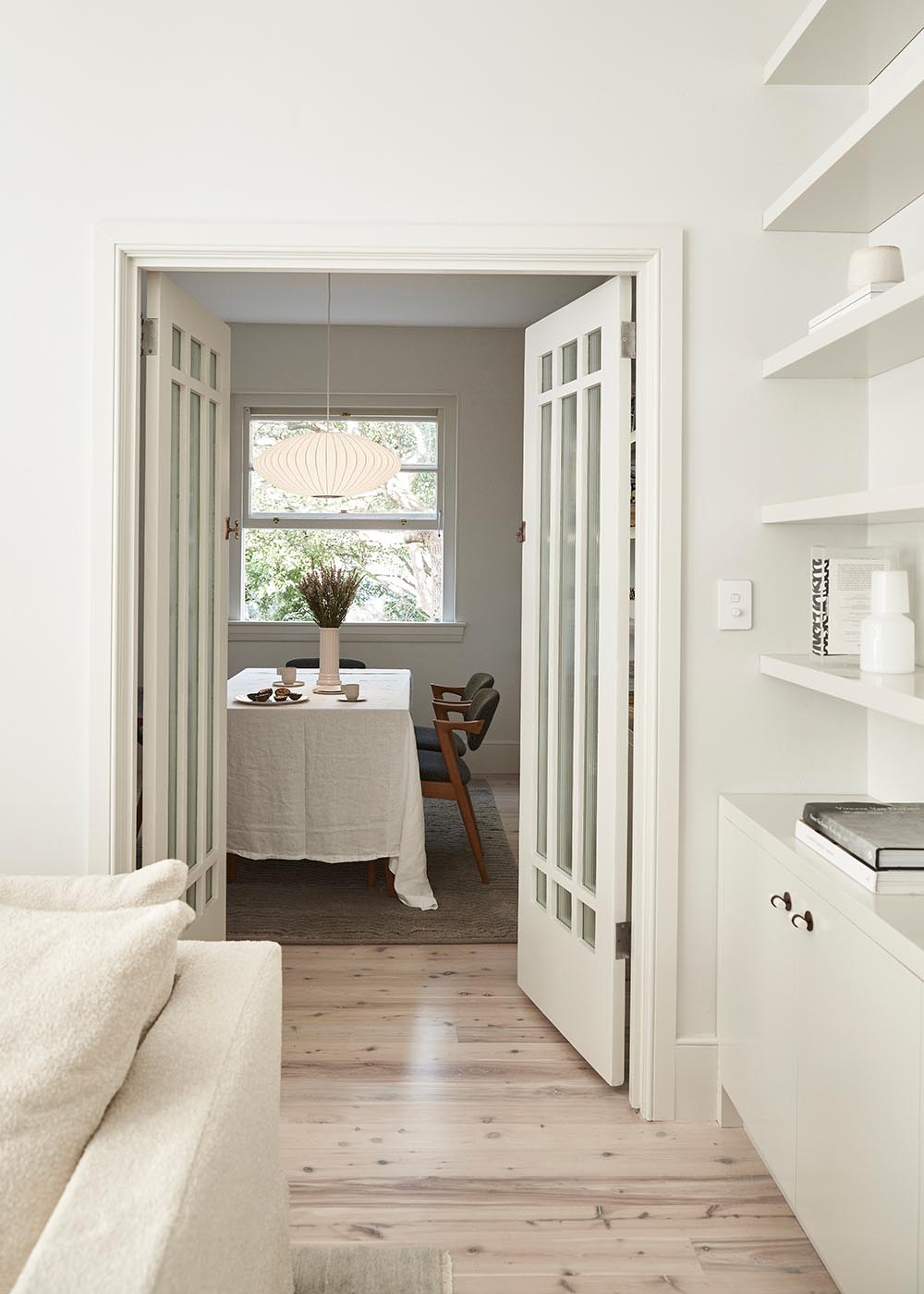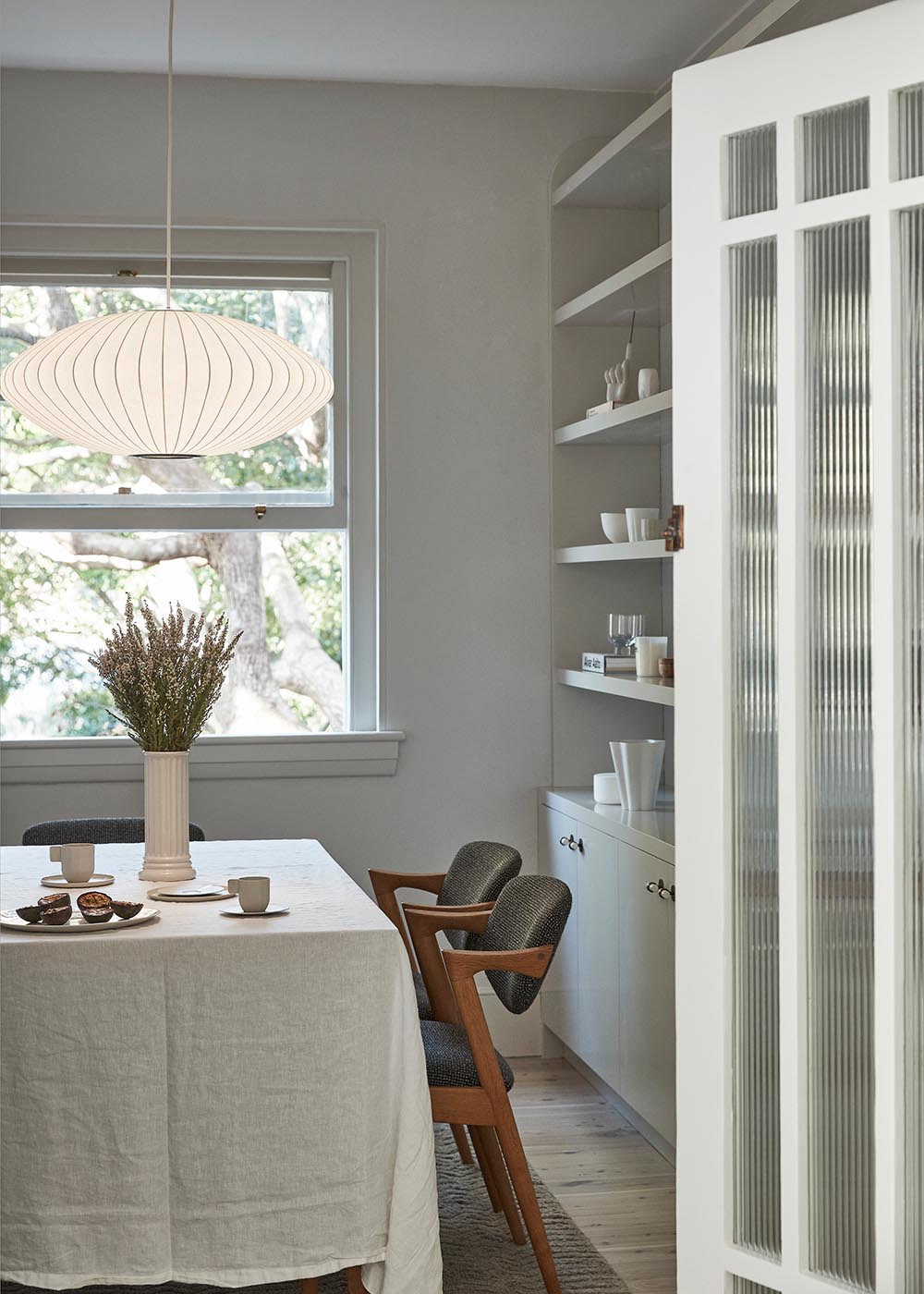 An emphasized curved arch and feature lighting are a subtle nod to Art Deco design elements.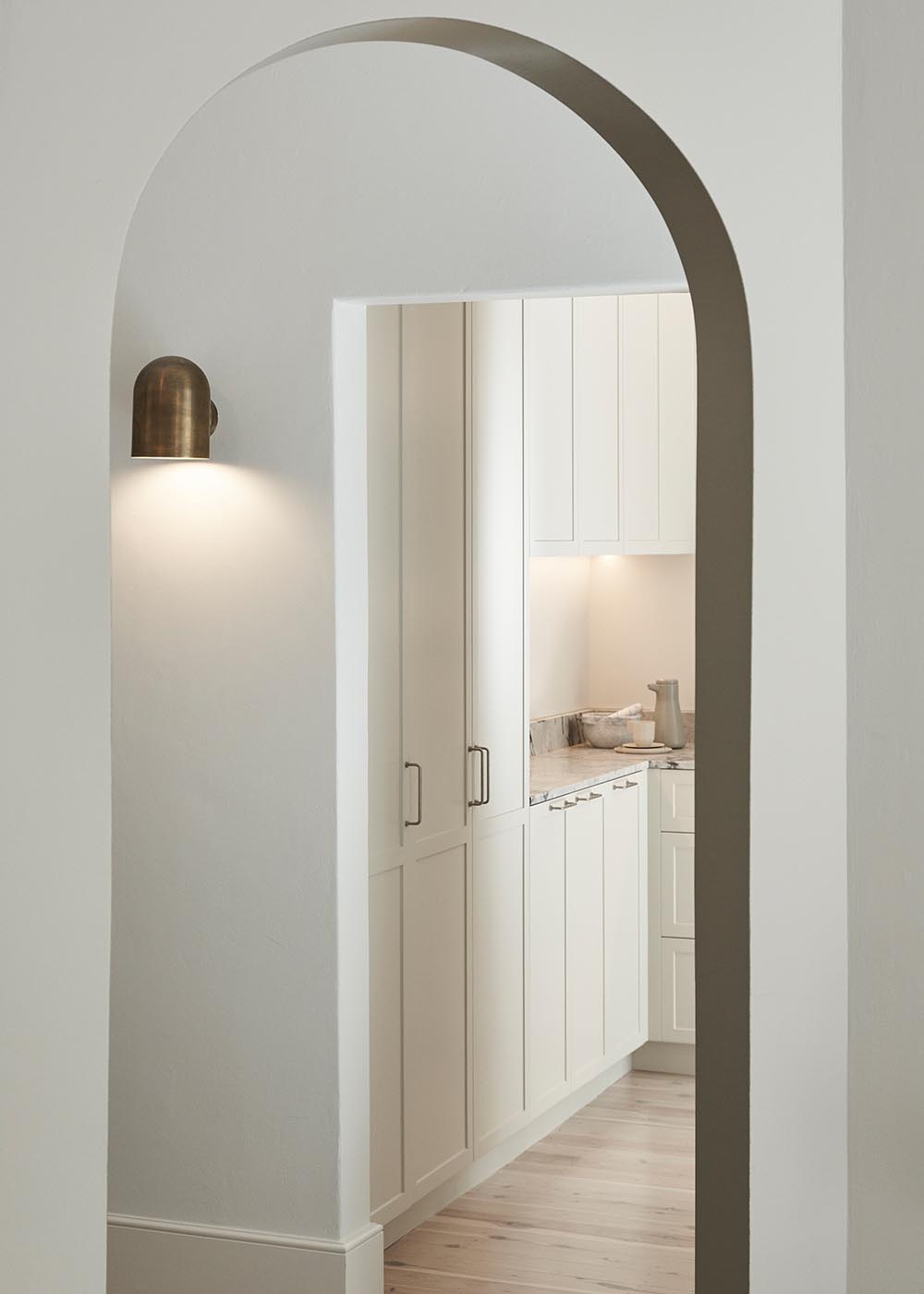 The kitchen was designed to offer an abundance of storage and surface space. Stone counters, warm textures, handmade tiles, and pale toned cabinetry complement the other design choices throughout the apartment.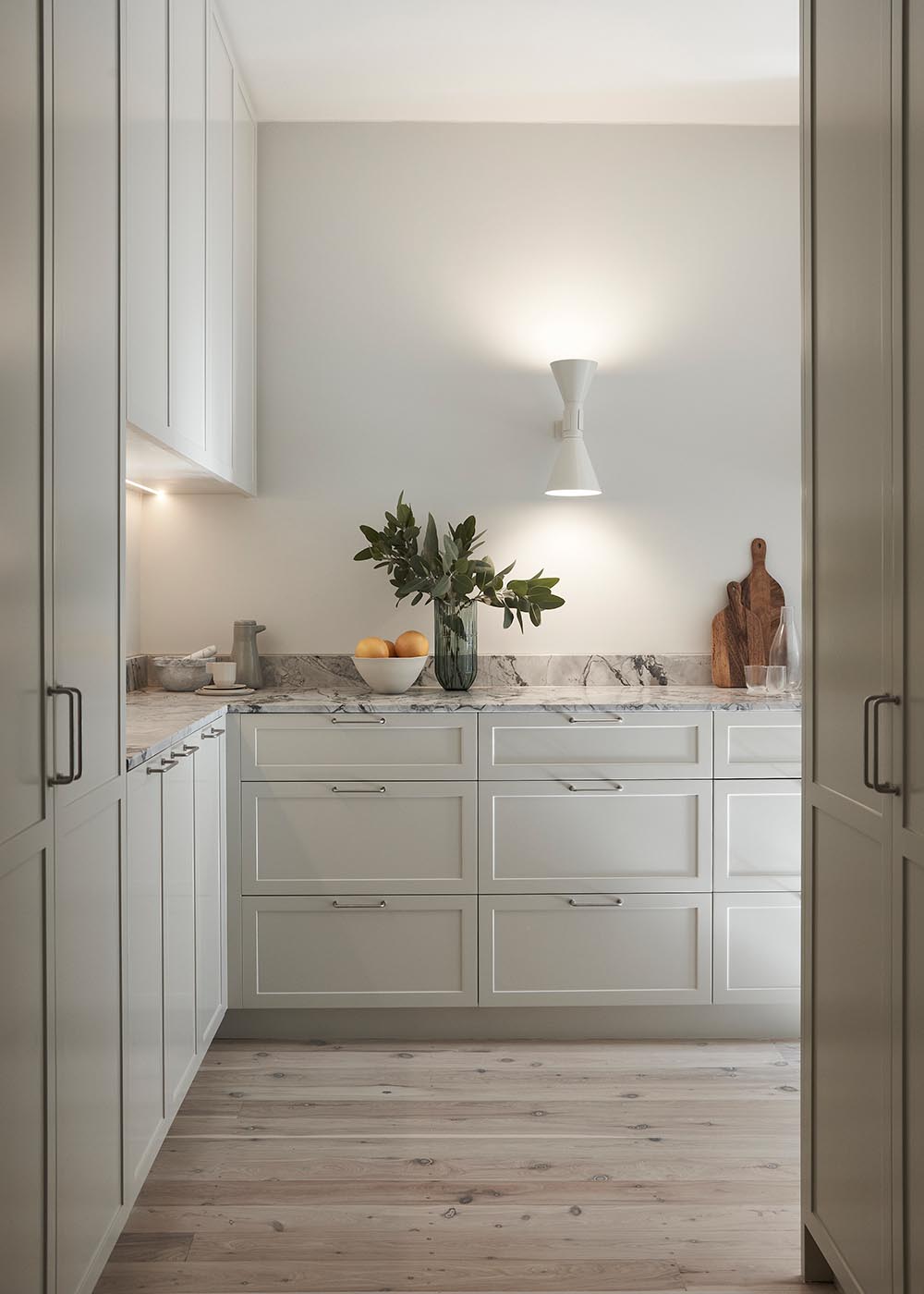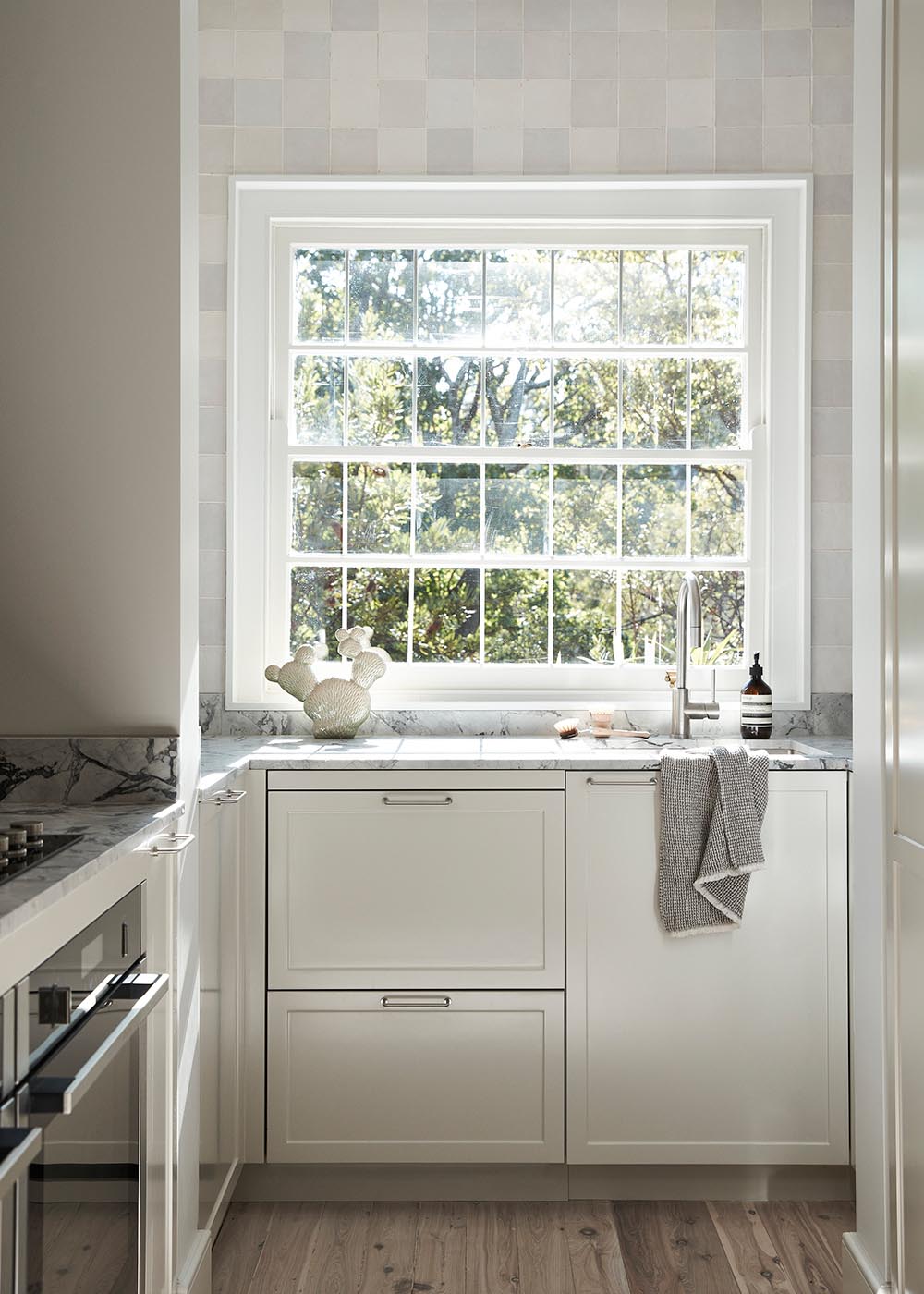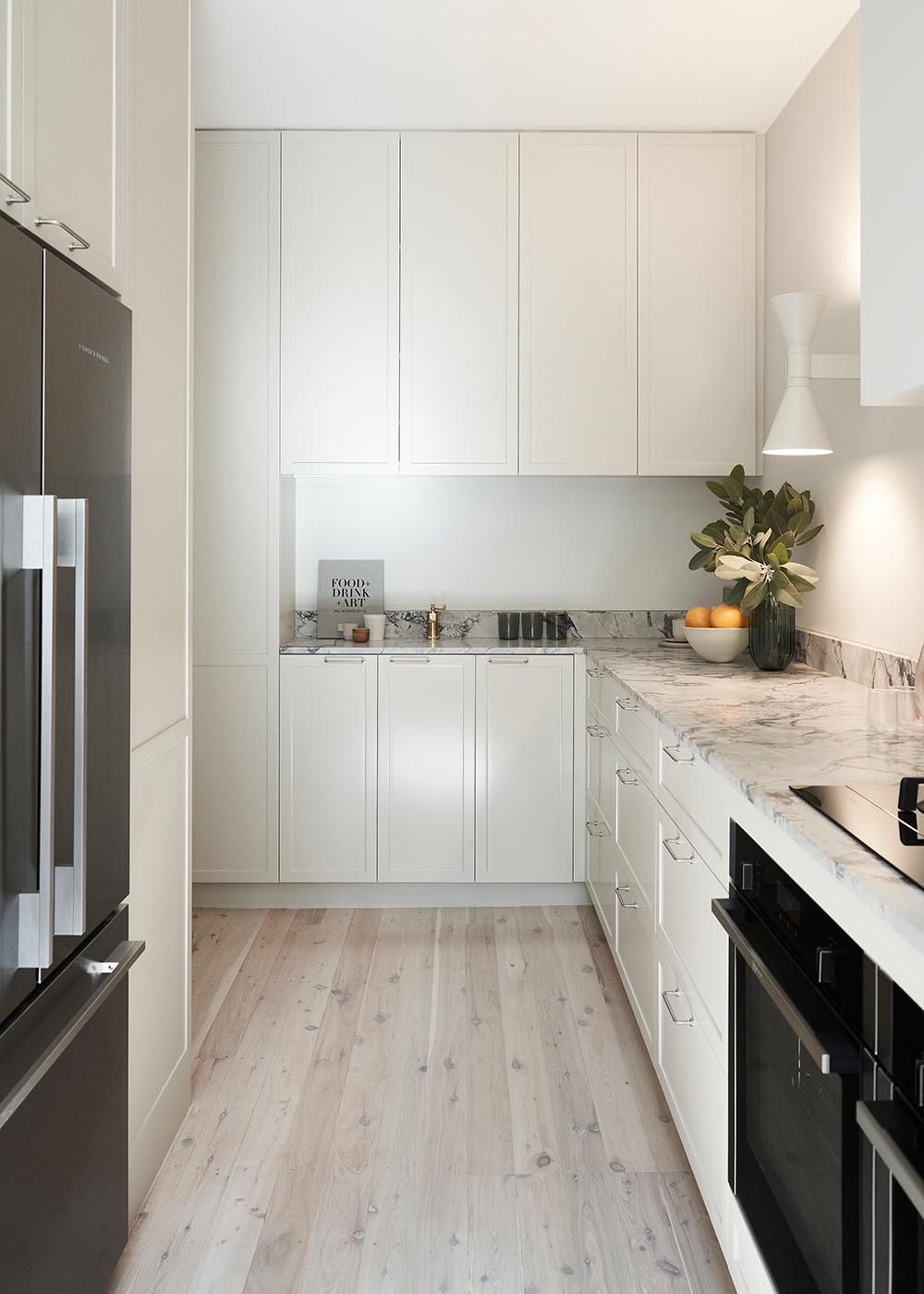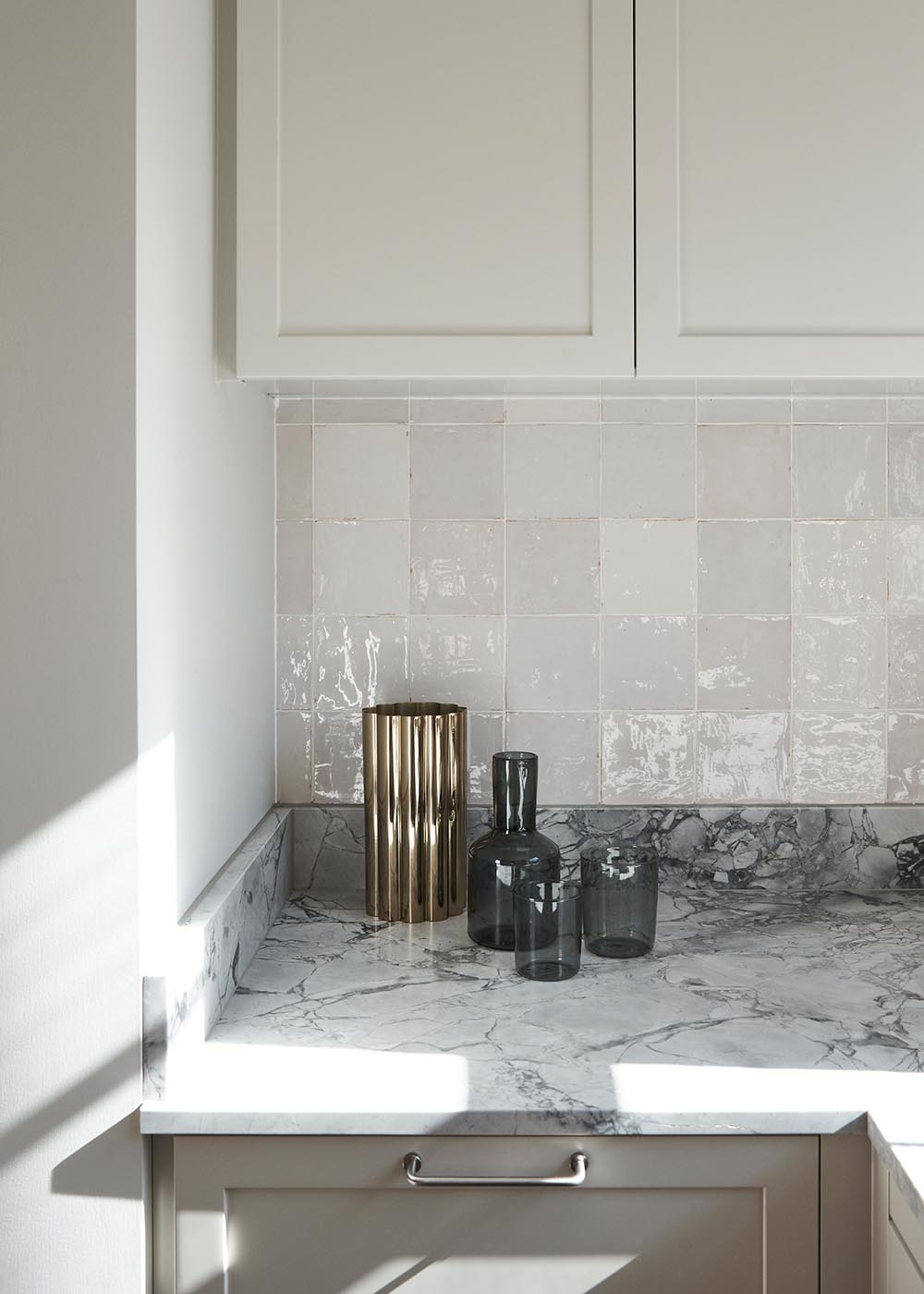 In the bedroom, a simple upholstered gray headboard is the only dark element that can be found.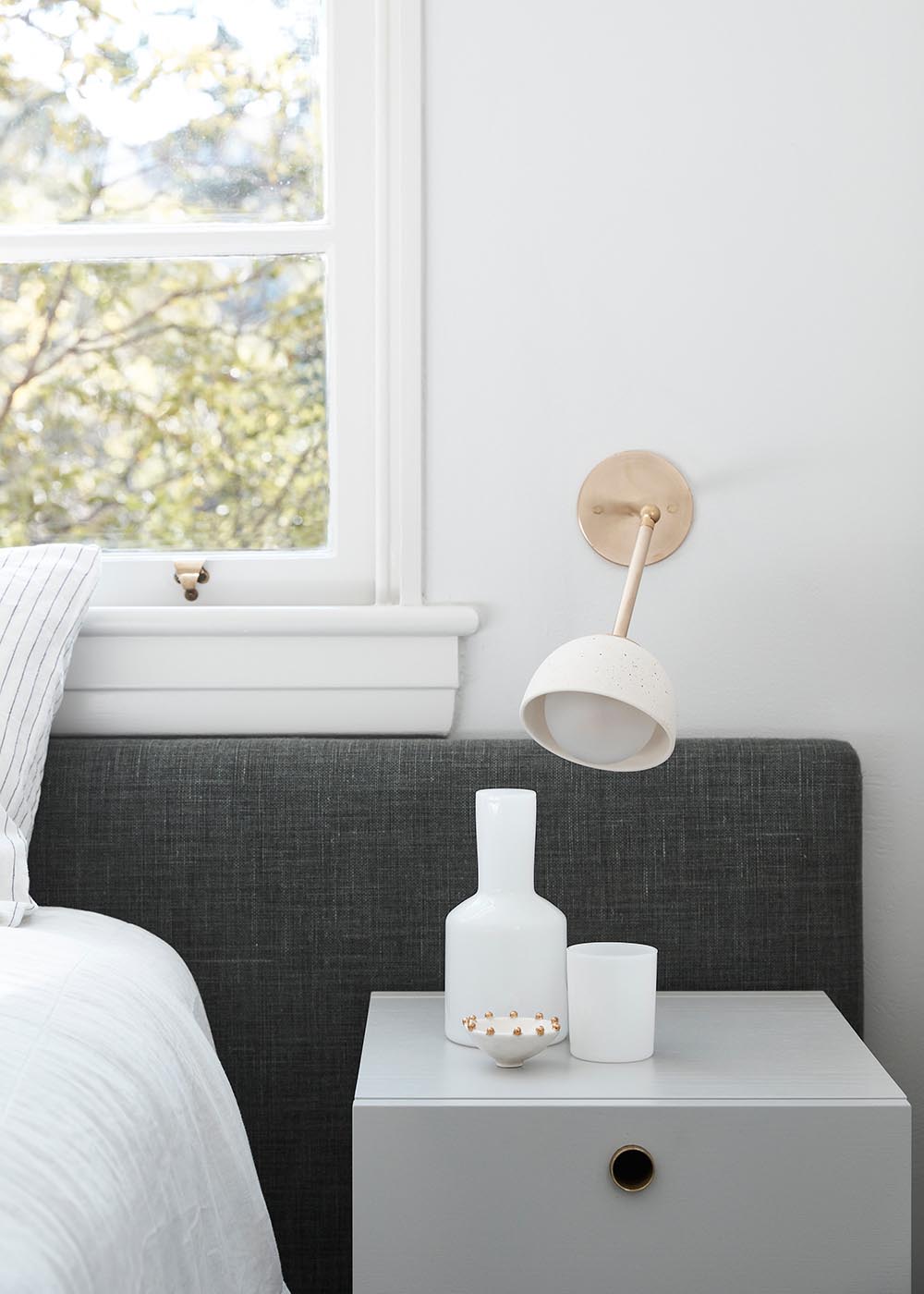 Soft blue handmade tiles in the bathroom offer a sense of restrained luxury.