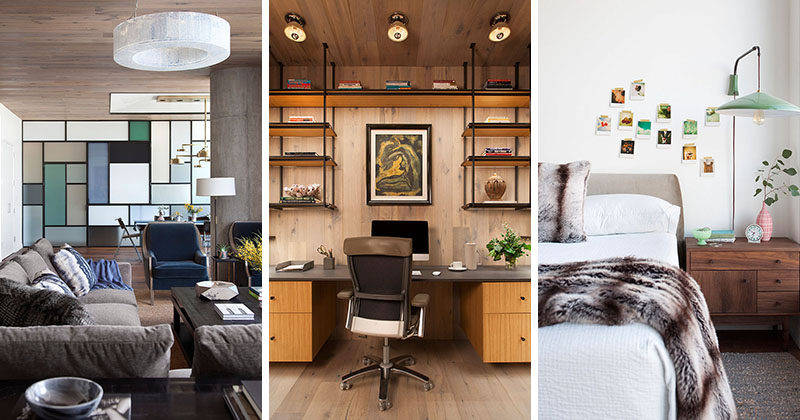 Sanders Architecture together with Cravotta Interiors, have recently completed the design of this modern apartment in downtown Austin, Texas, for a family of four.
One of the main features in the apartment is a steel and glass wall that's reminiscent of a Piet Mondrian art piece. A section of the wall opens to reveal a television, while the custom-designed dining table can easily transform into a pool table.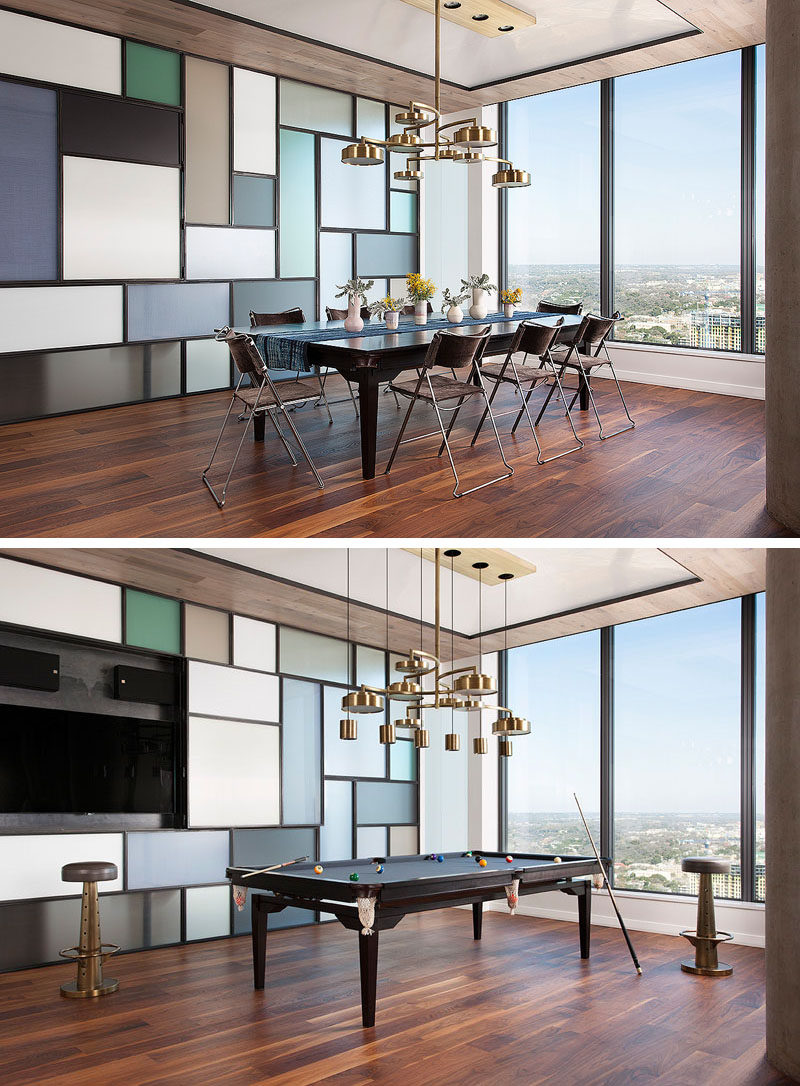 ---
Next to the dining room is the living room, that's focused on the view of downtown Austin. Wood ceiling and floors add a sense of warmth to the apartment.
---

---
Behind the living room is the kitchen. A bright backsplash adds a touch of color, while exposed drainpipes have been wrapped in leather and are a on display as part of some open shelving.
---

---
In the master bedroom, the feeling is one of calm and relaxation. A simple neutral color palette has been combined with hanging pendant lights and a white chandelier. Large windows flood the room with natural light.
---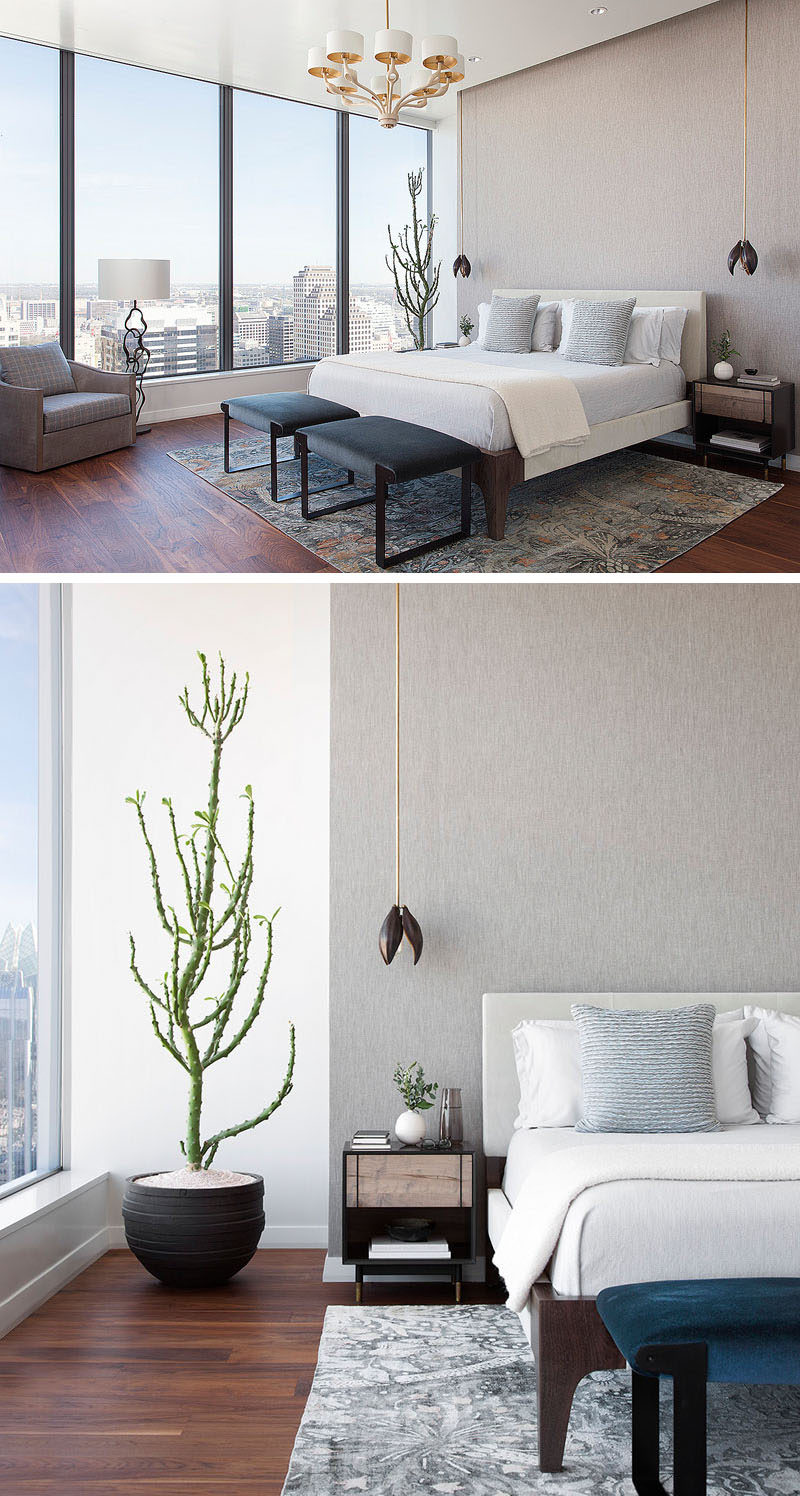 ---
In the boy's bedroom, grey tones have been combined with colorful accents and a wood furniture for a contemporary appearance.
---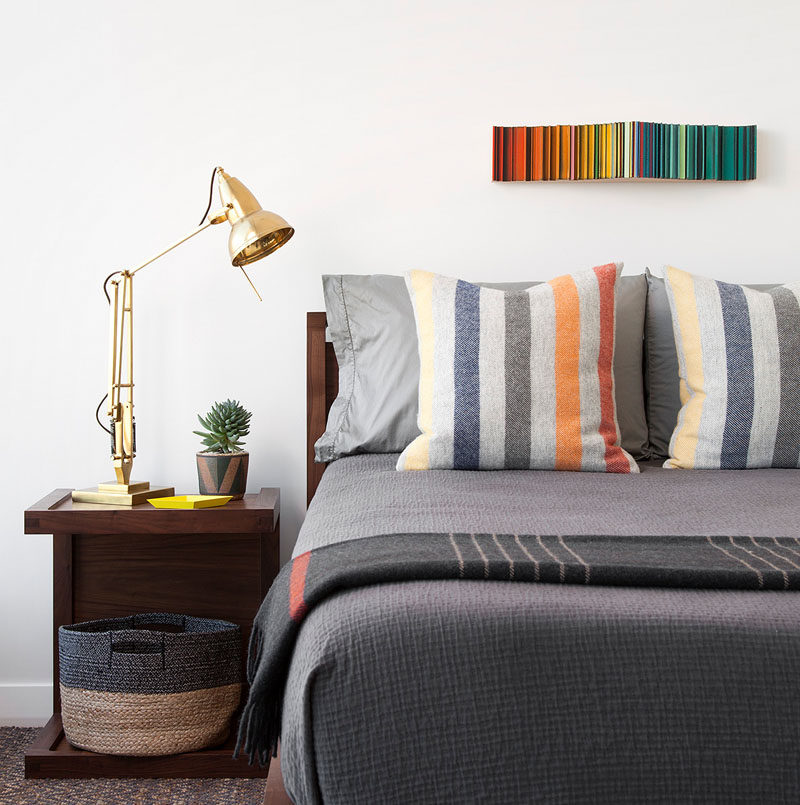 ---
In the girl's bedroom, a pendant lamp attached to the wall hangs above a wood bedside table, while faux fur accents have been added to the bed.
---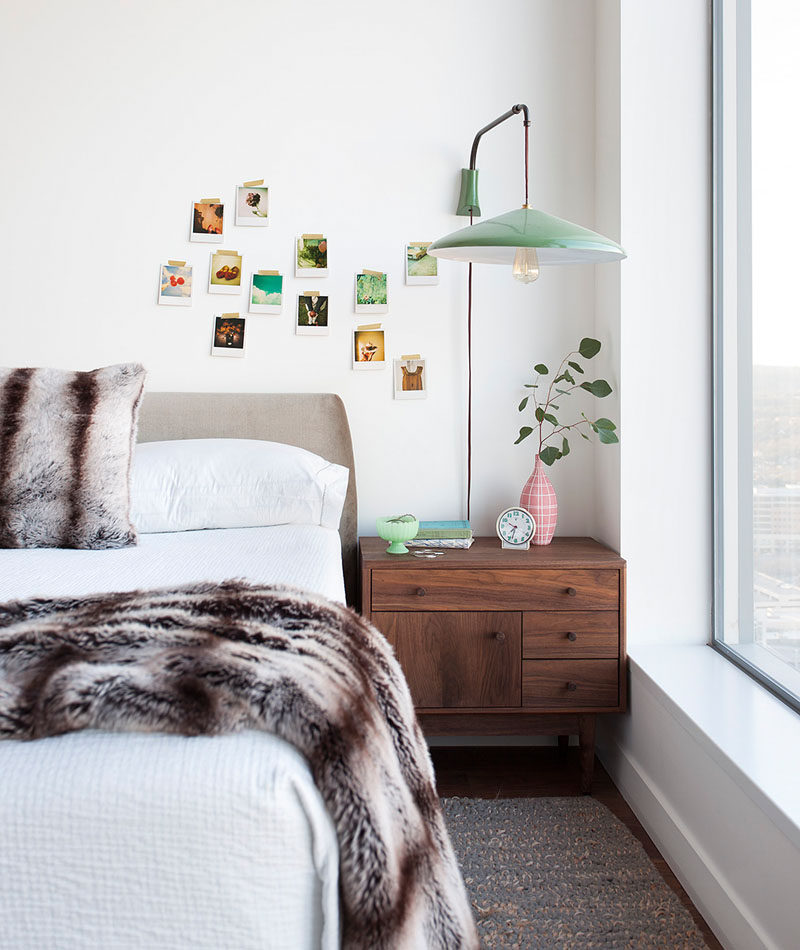 ---
In the bathroom, high ceilings make the room feel larger than it is, and the bathtub has been positioned in front of the windows to take advantage of the views.
---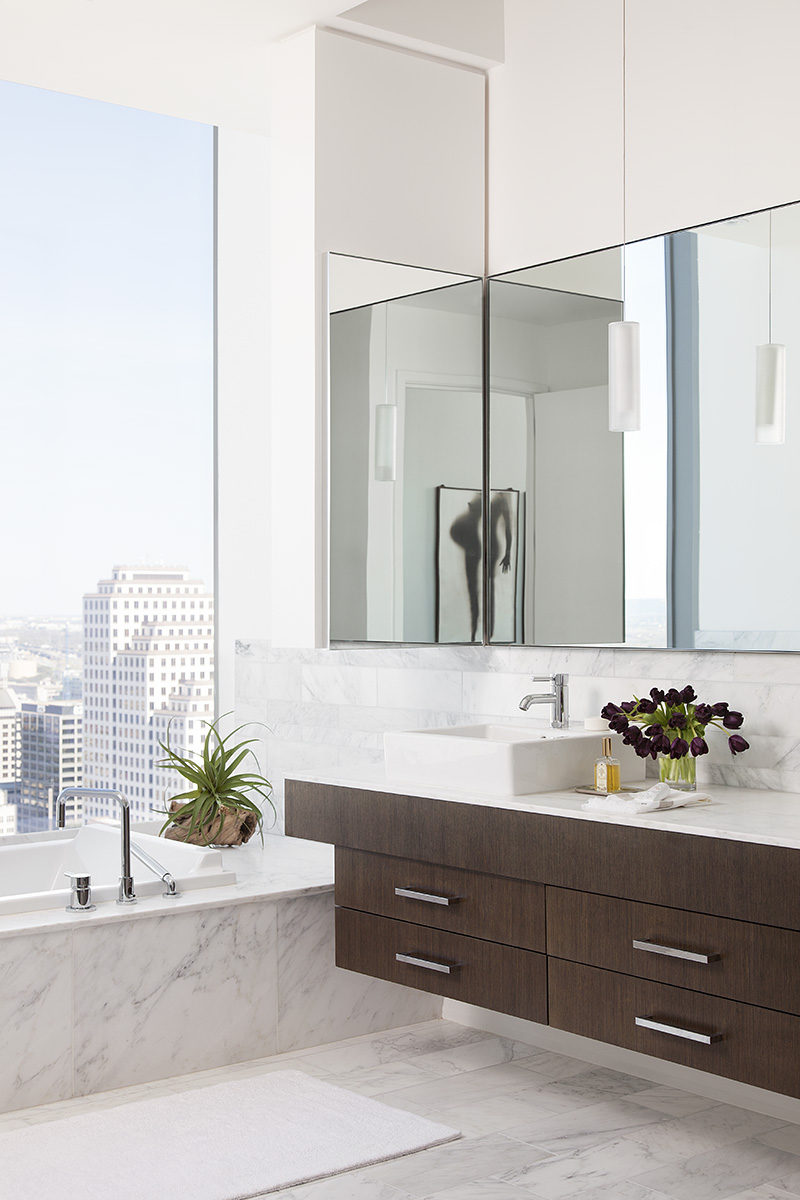 ---
The apartment also has a walk-through office that's lined with wood and has steel and wood open shelving.
---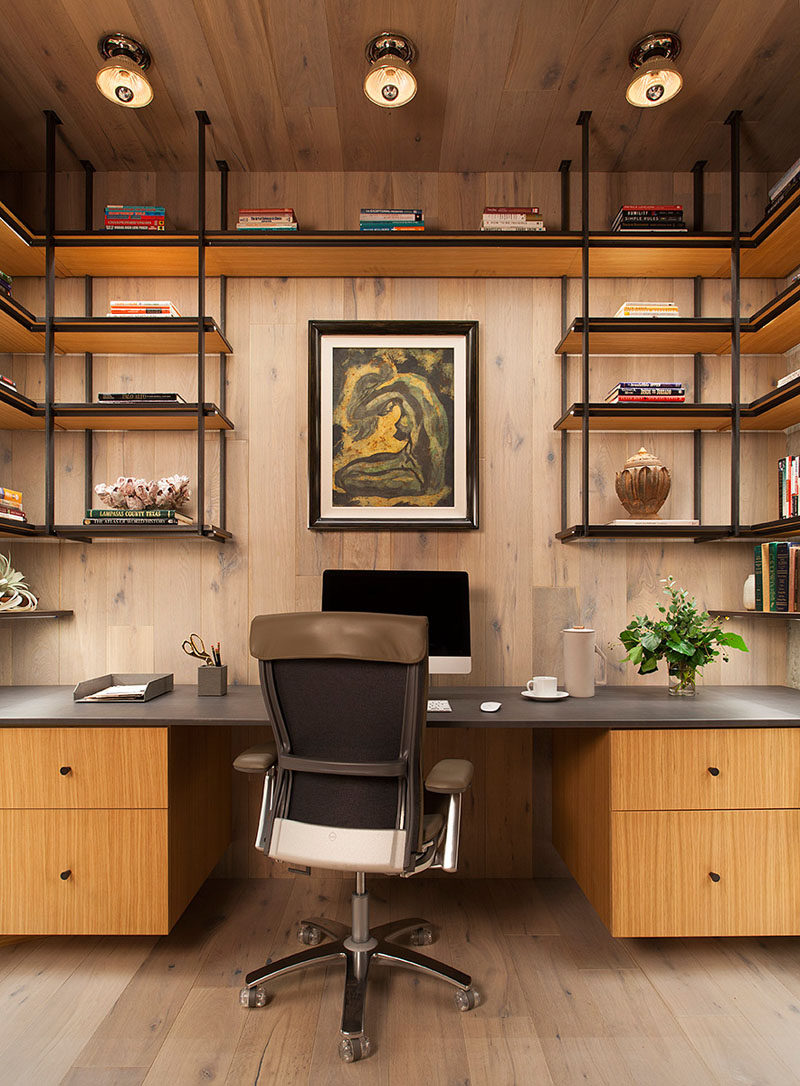 ---