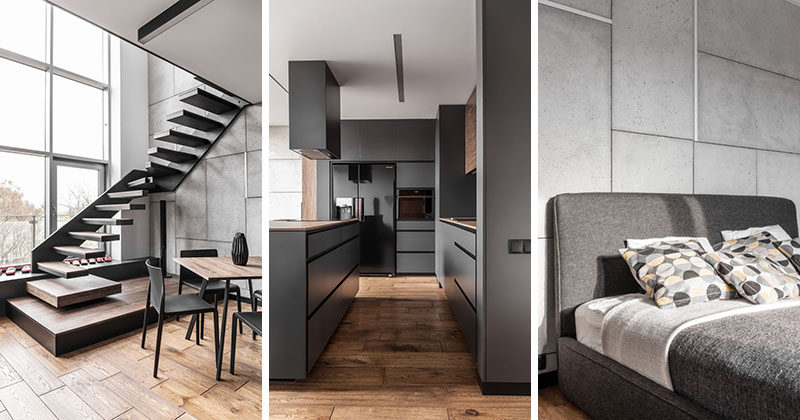 Polish architecture firm ZONA Architekci have designed a modern apartment in Poznan, that features a palette of greys and wood to create a masculine appearance.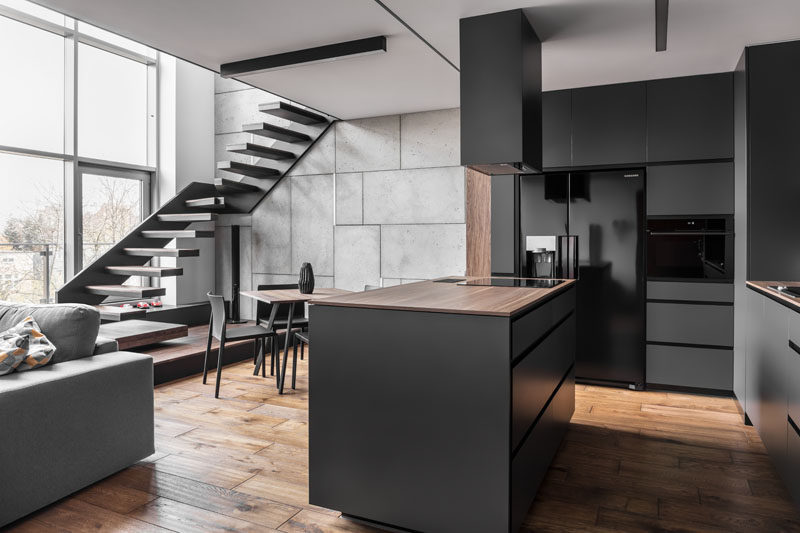 The concept for the apartment was to create a space from the male point of view and for it to be a simple form with a minimalist color selection and to also use natural materials.
The apartment has a main floor, with the living area, kitchen, bedroom and bathroom, while upstairs, there's a loft that's been set up as a home office.

In the living room, there's a wood entertainment console, while an accent wall of concrete has lighting embedded in it, drawing the eye upward to the high ceiling.

In the kitchen, dark grey walls and cabinets have been paired with glossy black appliances and wood elements for a contemporary and streamline appearance.

Wood continues through to be the material of choice for the sliding bathroom door. In the bathroom, hidden lighting has been used in the floor, creating a soft glow and lighting up the mostly dark room. The white tiles and mirror help to reflect the light throughout the space.
Next to the bathroom is the bedroom, that's hidden behind another wood door.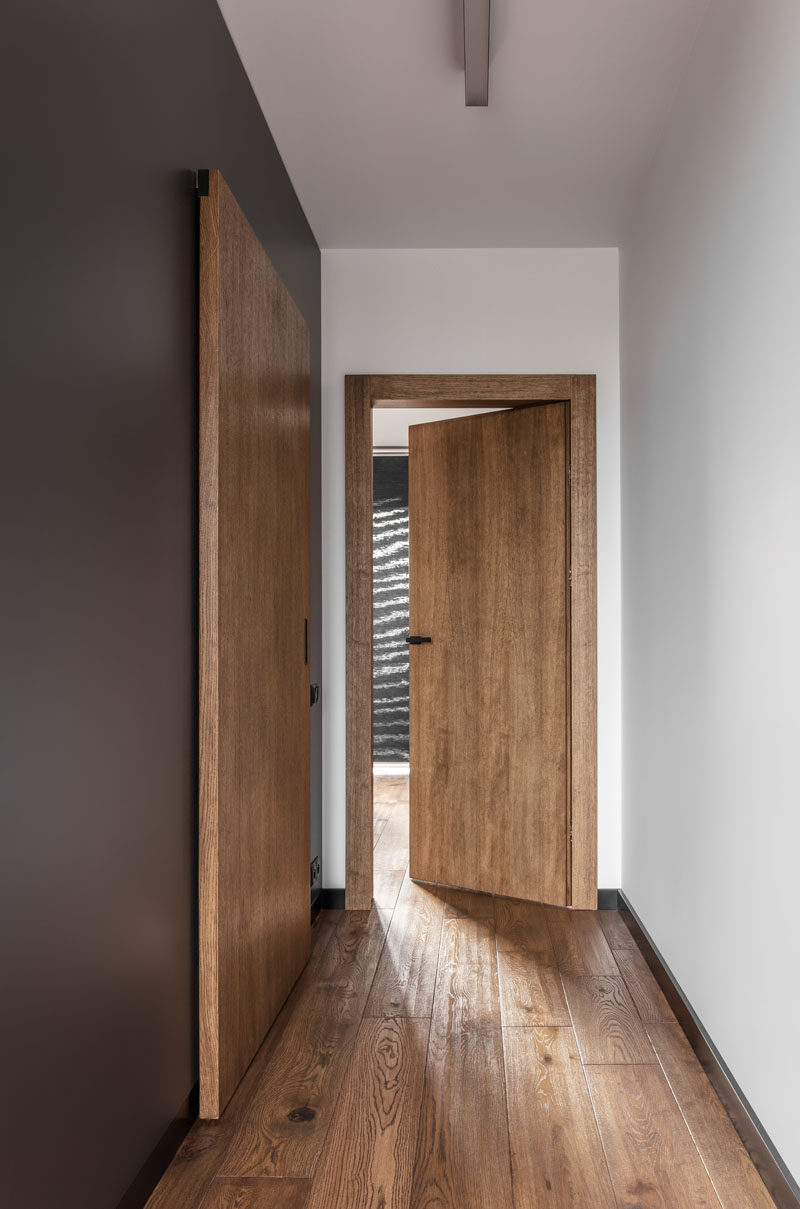 In the bedroom, the concrete accent wall matches the one in the living room, while a dark bed frame and headboard match the dark grey floor-to-ceiling closet that runs along the wall.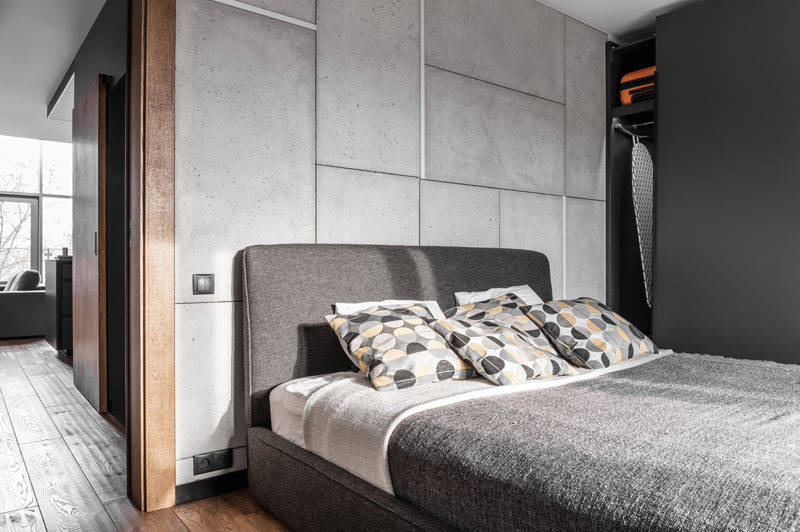 Photography by Krzysztof Strazynski | Architects: Anka Topolska, Dominik Kolenda, Paulina Wieczorek, Magdalena Sawicka