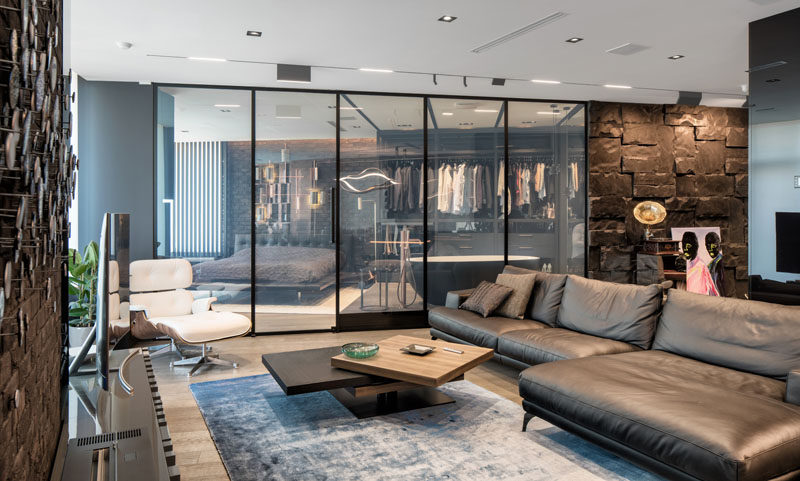 33bY Architecture have recently completed the interior design of a modern apartment in Bucha, Ukraine, for their client, a young businessman.
Before looking at further photos of the apartment, here's the floor plan that shows how the apartment has an unconventional shape.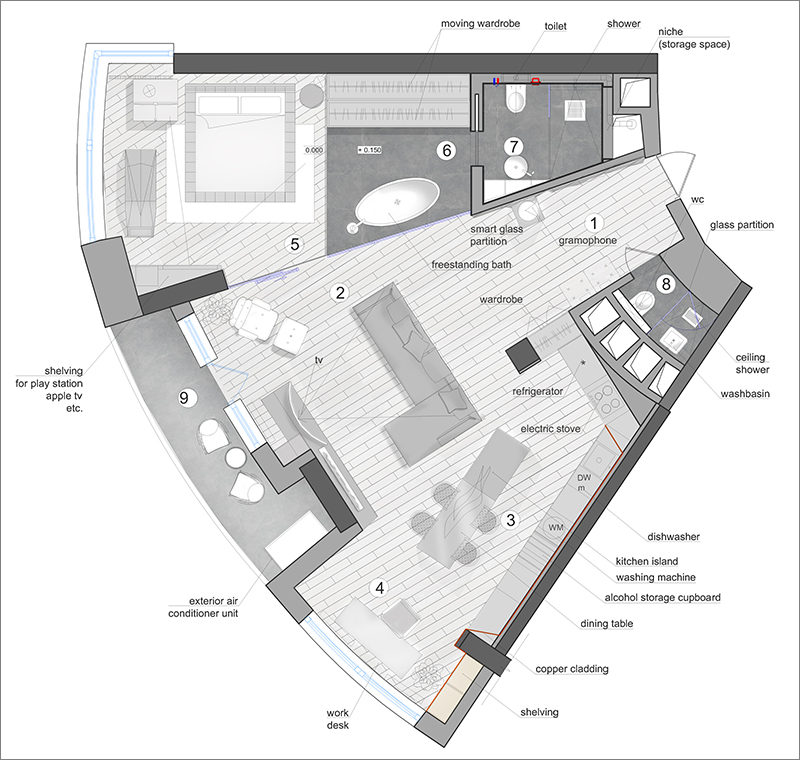 ---
The dark interior palette uses a variety of materials throughout its design, such as brick, natural African black stone, onyx, leather, copper ,wood etc.
A large glass wall that divides the living from the bedroom has been installed using a "smart glass" system. The opaque glass wall hides the bedroom from view for more privacy, however it can also become transparent to let light travel throughout the interior.
---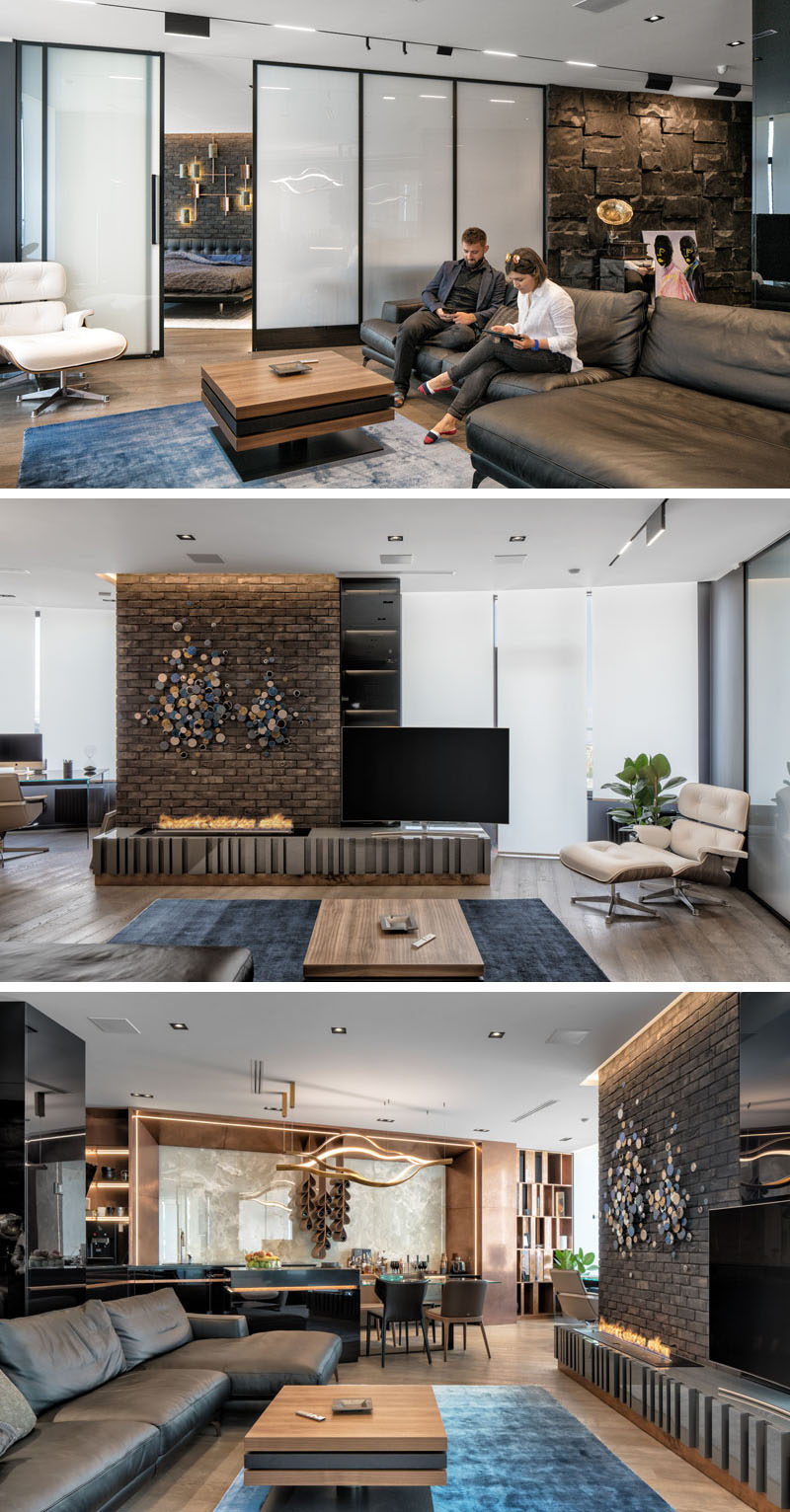 ---
The open plan areas of the apartment are home to the living room, the kitchen / dining area, and a working space. In order to add a touch of brightness to the apartment, a panel of backlit white onyx framed by copper edging, is featured in the kitchen.
---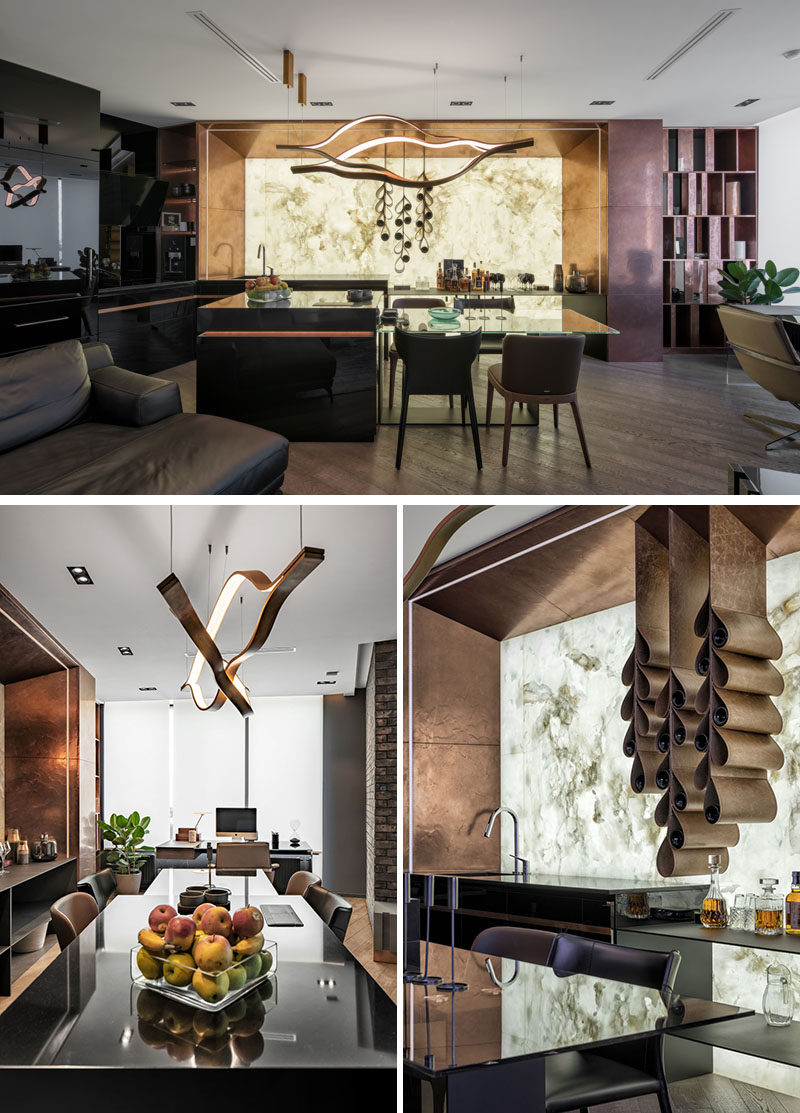 ---
In the bedroom, the brick accent wall becomes a backdrop for a lighting sculpture.
---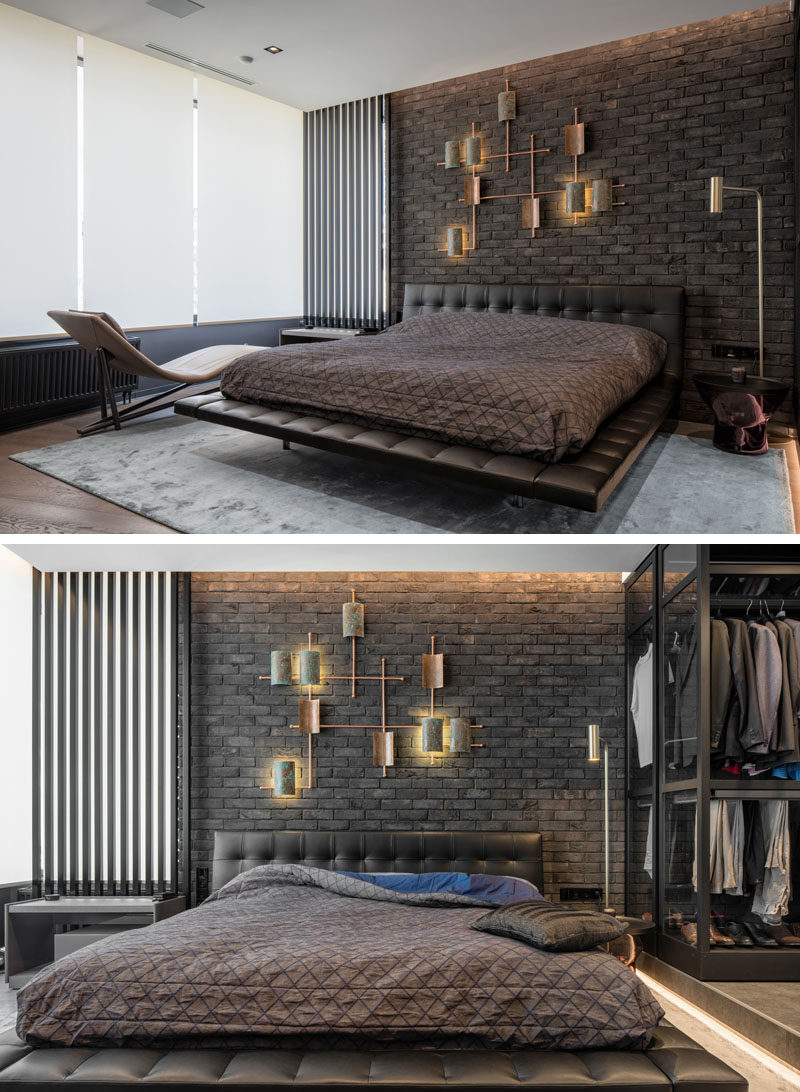 ---
One of the challenges the designers faced was to create a full wardrobe area in such a small space. To solve this issue, they created a movable wardrobe, that at the click of a button, it moves half of the wardrobe away from the wall, allowing access to the side closest to the wall.
At the request of their client, a freestanding bathtub has been positioned on the platform next to the wardrobe, so that views of the city from the bedroom window can be seen from the bathtub.
---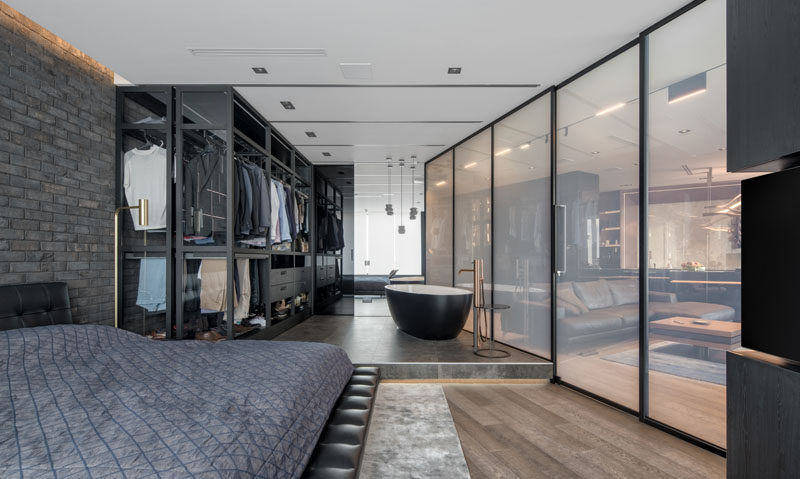 ---
In the bathroom, dark design elements have been combined with lighter walls and copper details. A pop of color has been added in the form of a blue shelving unit with built-in led lights.
---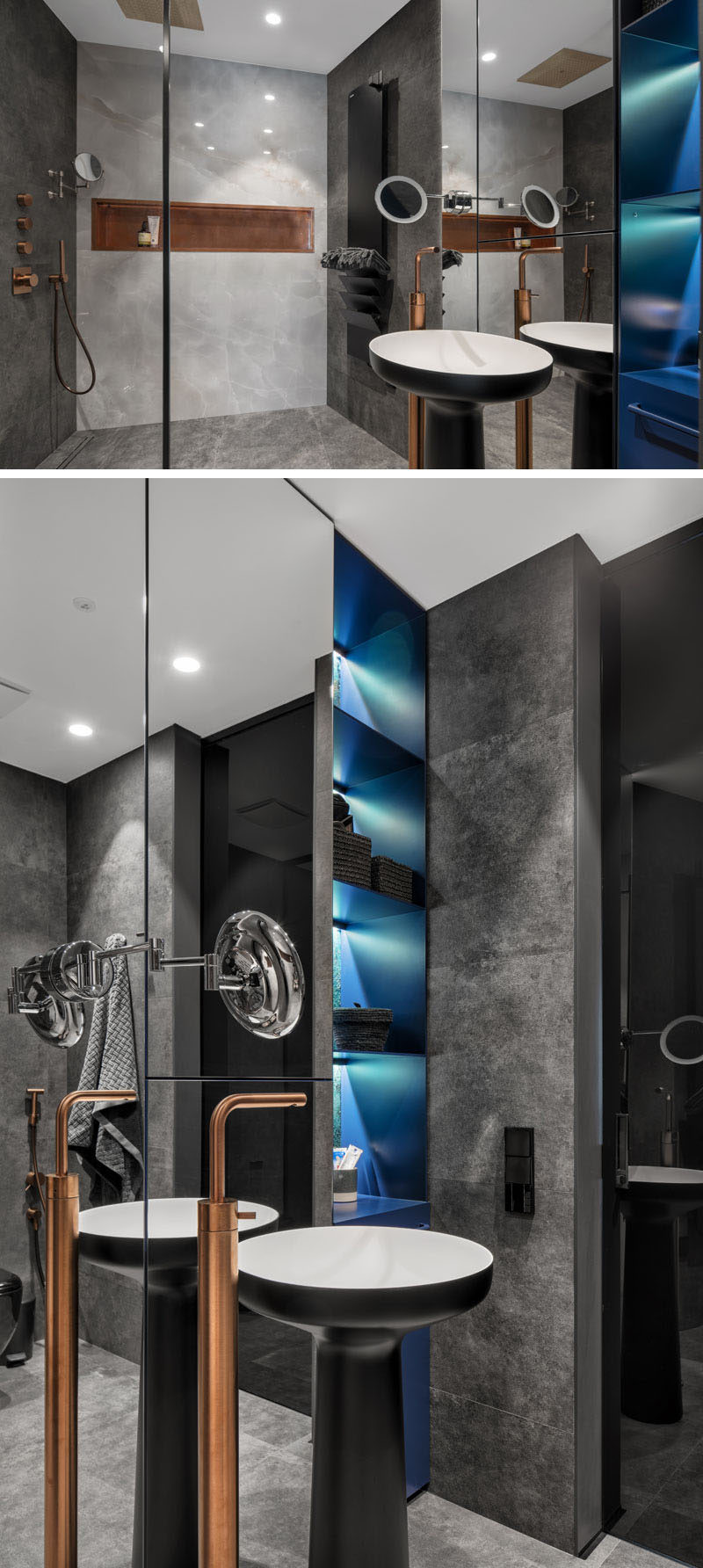 Photography by Oleg Stelmah | Architecture Firm: 33bY Architecture | Lead Architects: Ivan Yunakov, Olga Korniienko, Natali Raga, Yaroslav Katrich
---