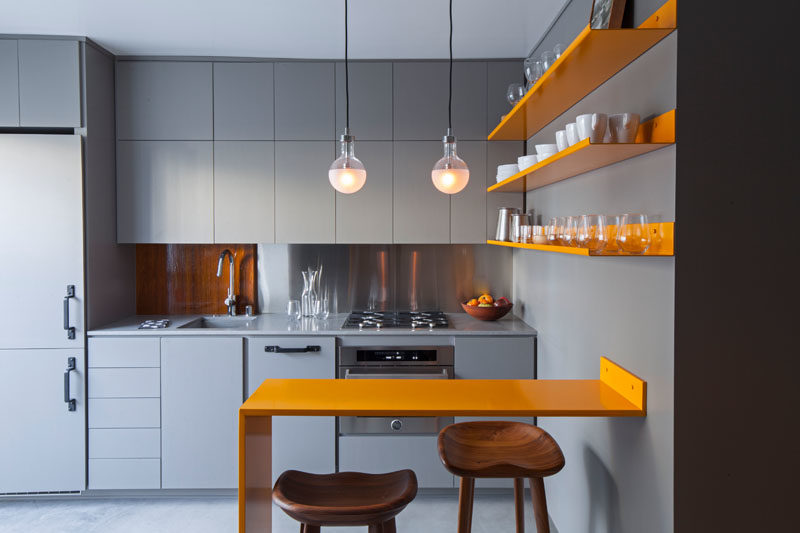 Vertebrae Architecture has designed a modern micro apartment in Venice, California, that measures in at 320 square feet (29sqm).
Stepping inside, and the kitchen cabinetry, countertops, and concrete floor exactly match in color, achieved with an integral additive color for the concrete.

The brightly colored metal powder coated bar and shelves are simple, but also offer a pop of color without overwhelming the compact space.
---
Double doors adjacent to the kitchen provide access to a patio that increases the amount of daylight filtering through into the apartment.
---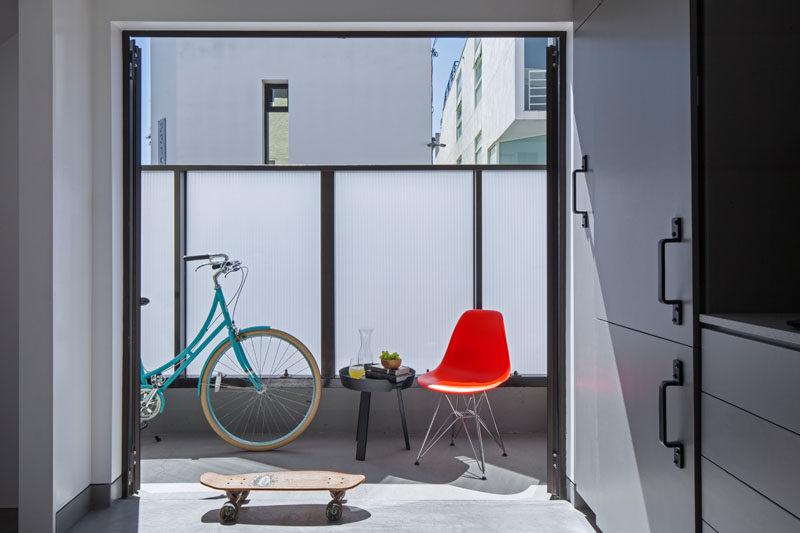 ---
Opposite the kitchen is a small office that's tucked under an existing exterior staircase.
---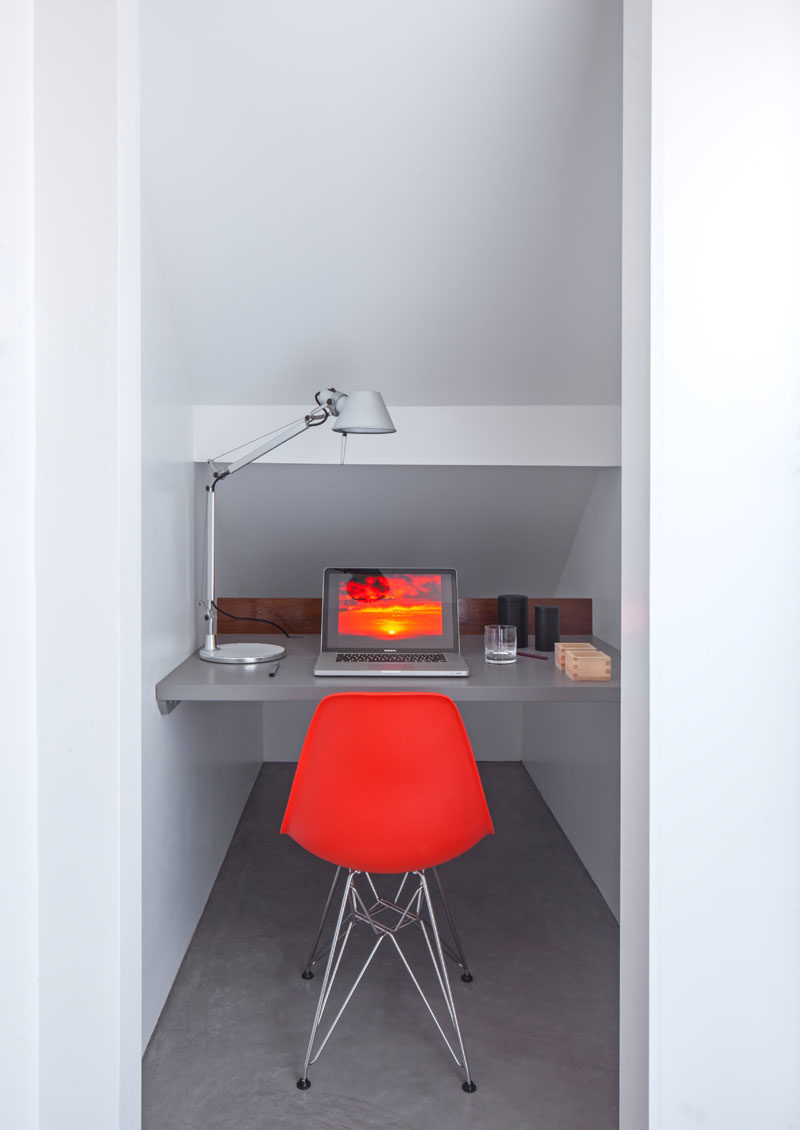 ---
Full height hidden storage delineates space and provides visual and acoustic privacy for the open bedroom.
---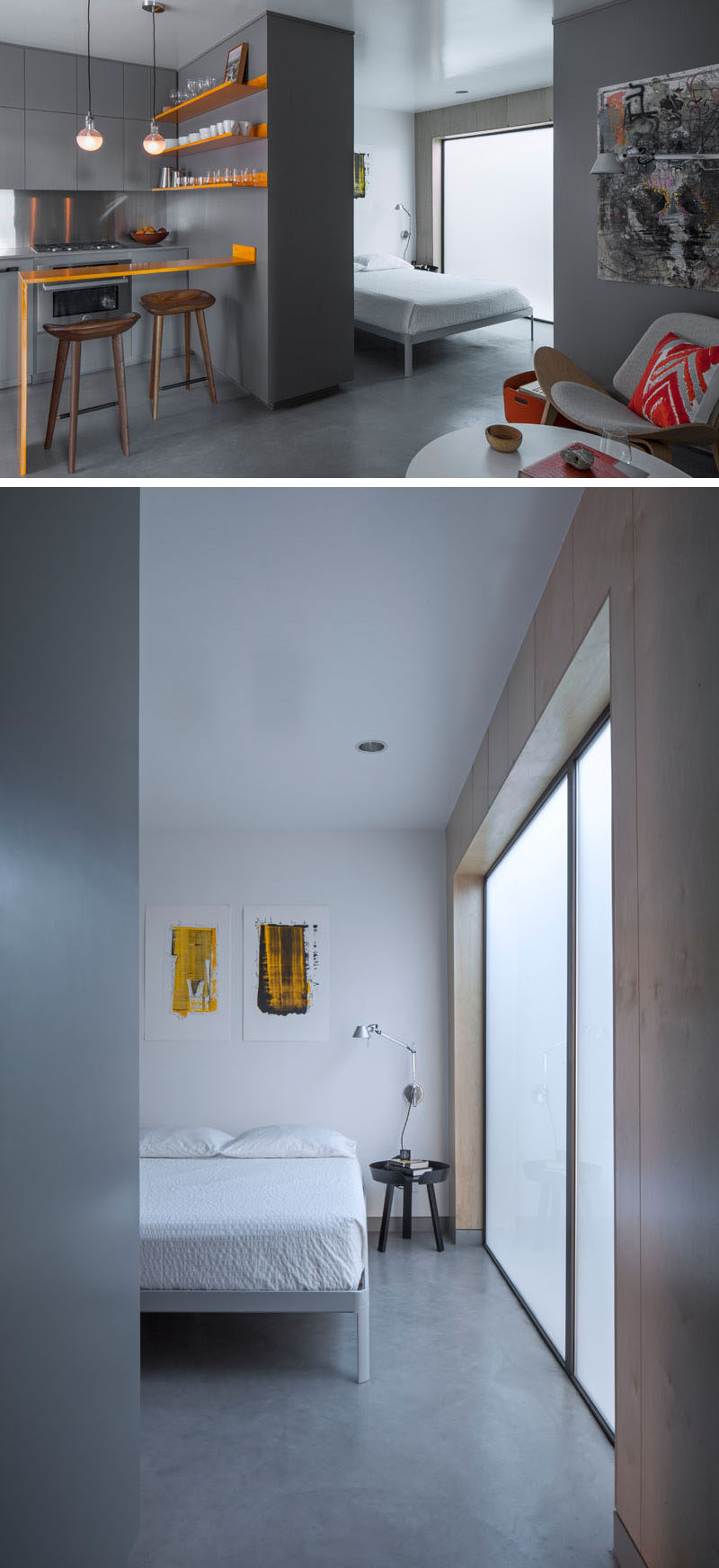 ---
In the bathroom, a walk-in shower has vertically laid tiles, helping to create a sense of height in the small space.
---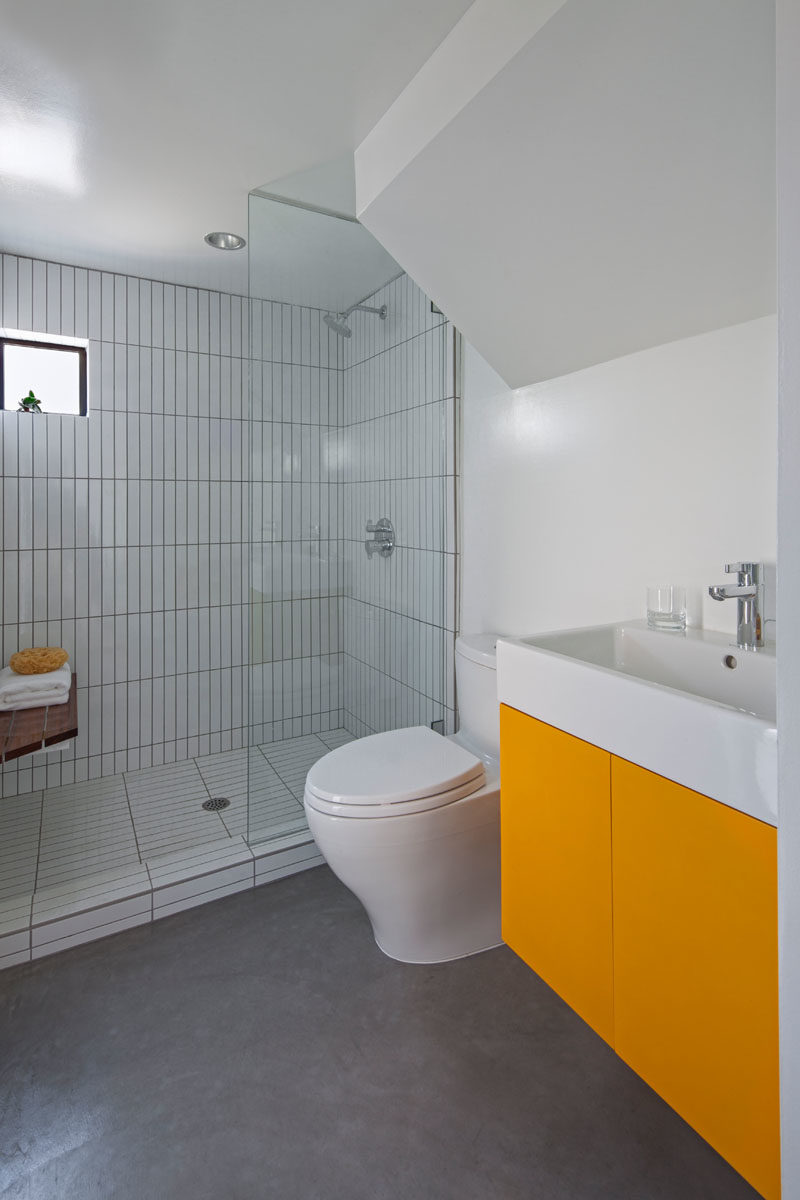 ---
Get the contemporist daily email newsletter – sign up here