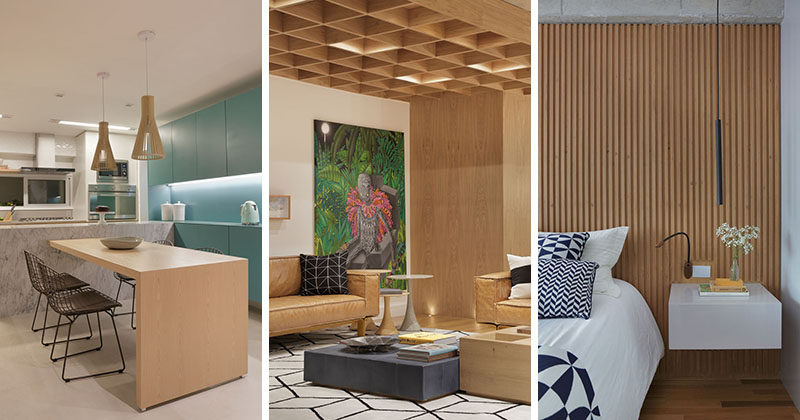 PBK Arquitetura have recently completed the interior design of this large apartment in Rio de Janeiro, Brazil, that features plenty of wood accents.
The apartment, designed for a family, has a large living room with two light brown leather couches and a wood box ceiling.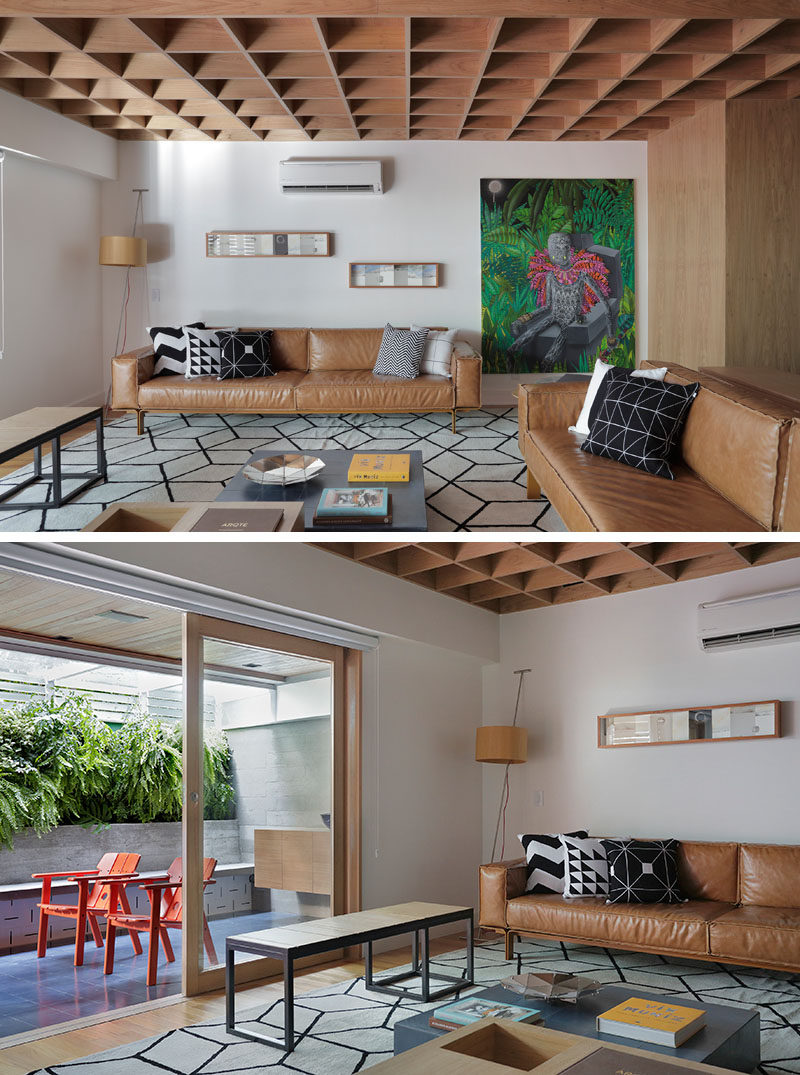 ---
Just off the living room is a covered outdoor space with a few red chairs that add a pop of color, while large green ferns a planted behind a built-in bench.
---
---
The outdoor space is separated into two areas, with wood louvre screens that can be pushed aside to open the space up or closed when privacy is required. The hanging chair is located off the master bedroom.
---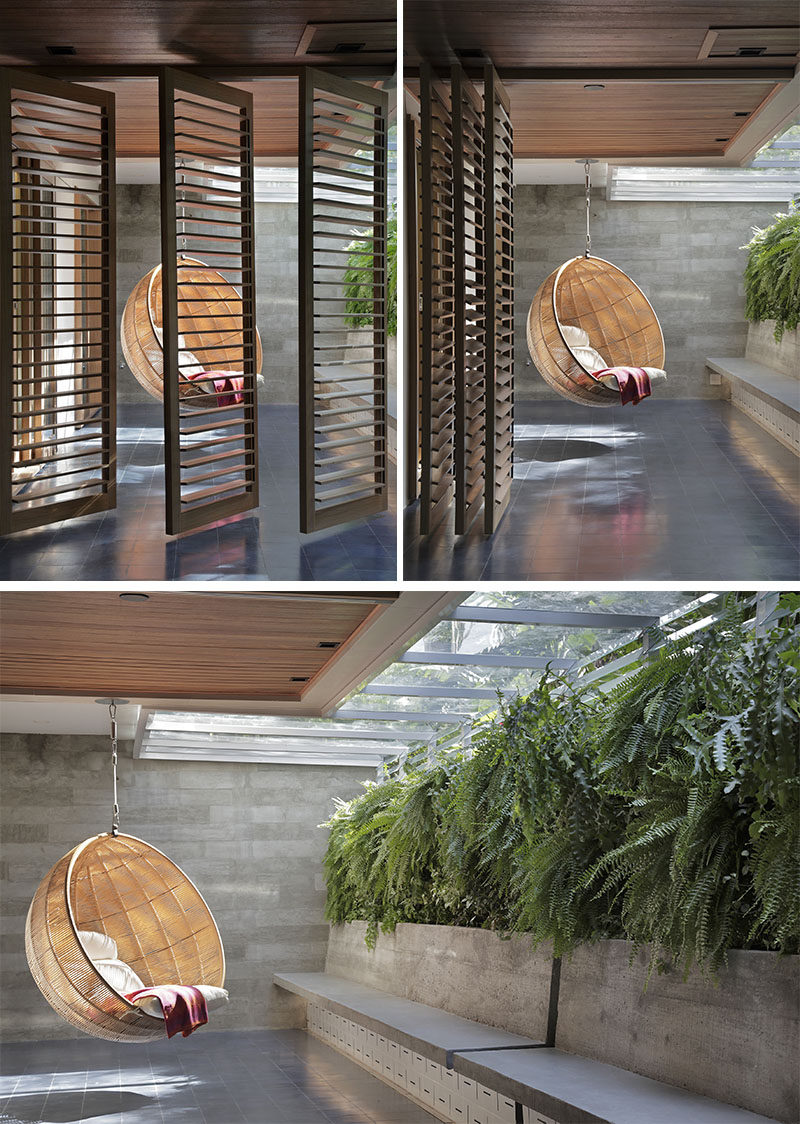 ---
Back inside, custom white cabinetry runs the length of the wall and acts as an entertainment unit.
---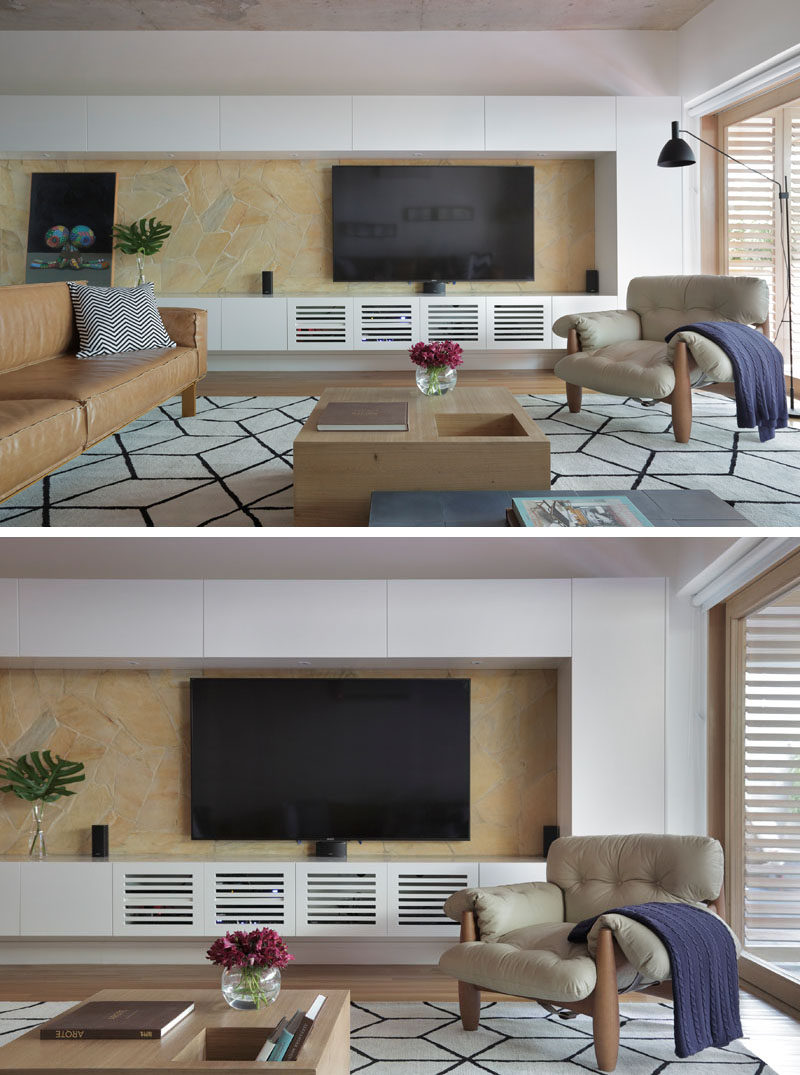 ---
Behind the living room is the dining area. A minimalist chandelier hangs above a white dining table with natural colored chairs.
---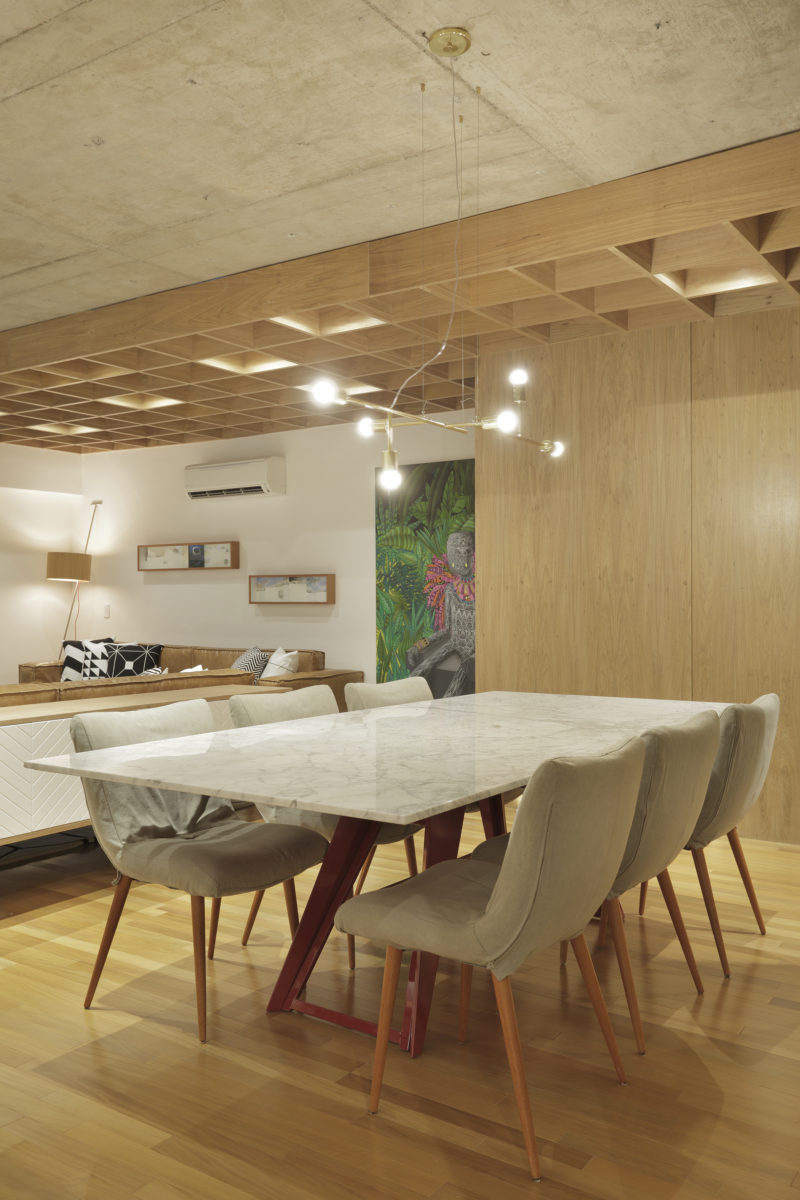 ---
In the kitchen, marble has been combined with light wood pendant lights and a wood eat-in dining table. On the wall, light blue kitchen cabinets add a soft pop of color and on the other wall, white subway tiles have been used for a backsplash that reaches all the way to the ceiling.
---

---
In the den, there's a comfy couch focused on the television. Beside the TV, there's a built-in desk with upper wood storage cabinets.
---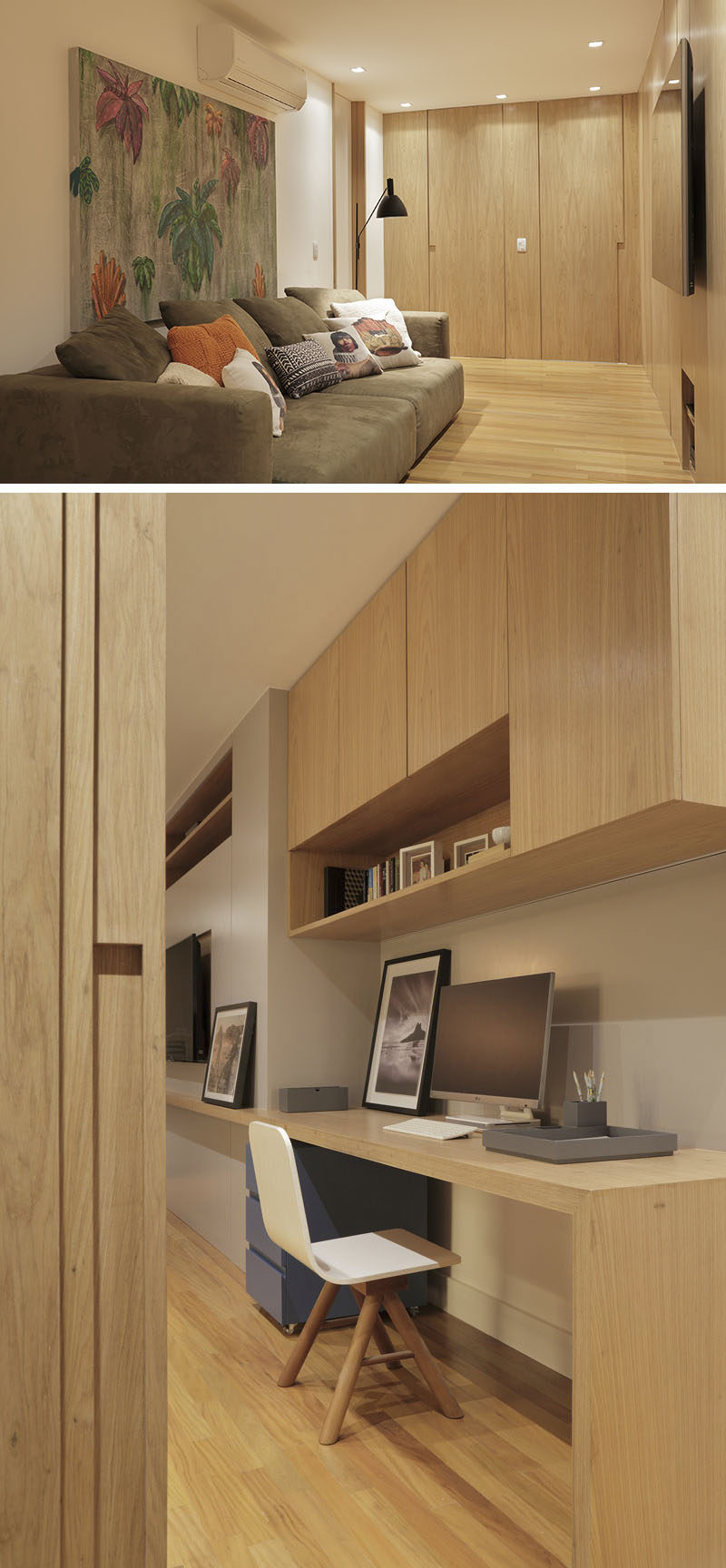 ---
In the master bedroom, a wood slat wall acts as an accent wall and it compliments the wood frame on the sliding glass door that opens up to the outdoor space with the hanging chair.
---
---
In the master bathroom, a double sink vanity has two backlit mirrors above it, and below, a small stool is tucked underneath that can be used when putting on makeup. On the other side of the room are floor-to-ceiling navy blue closets.
---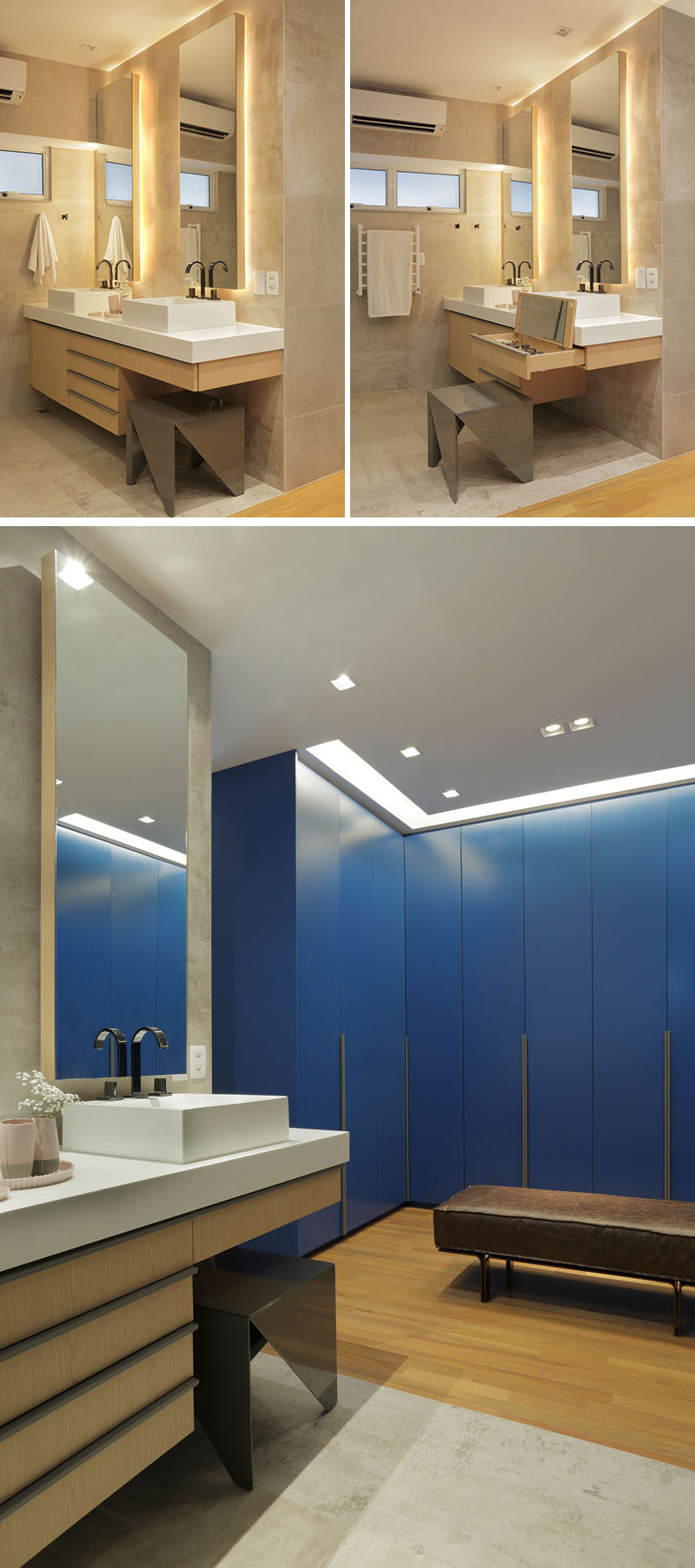 ---
In this bedroom, a world map hangs on the wall above the bed, and on the opposite wall, there's a built-in desk with storage cabinets.
---

---
In this children's bedroom, a wood bed frame has been custom designed and it morphs into a wood and white bookshelf with colorful storage boxes. On the opposite wall, a teal blue wall becomes the background for a built-in bench and desk.
---

---
The home has multiple bathrooms, like this one that uses soft colors combined with light wood and white walls.
---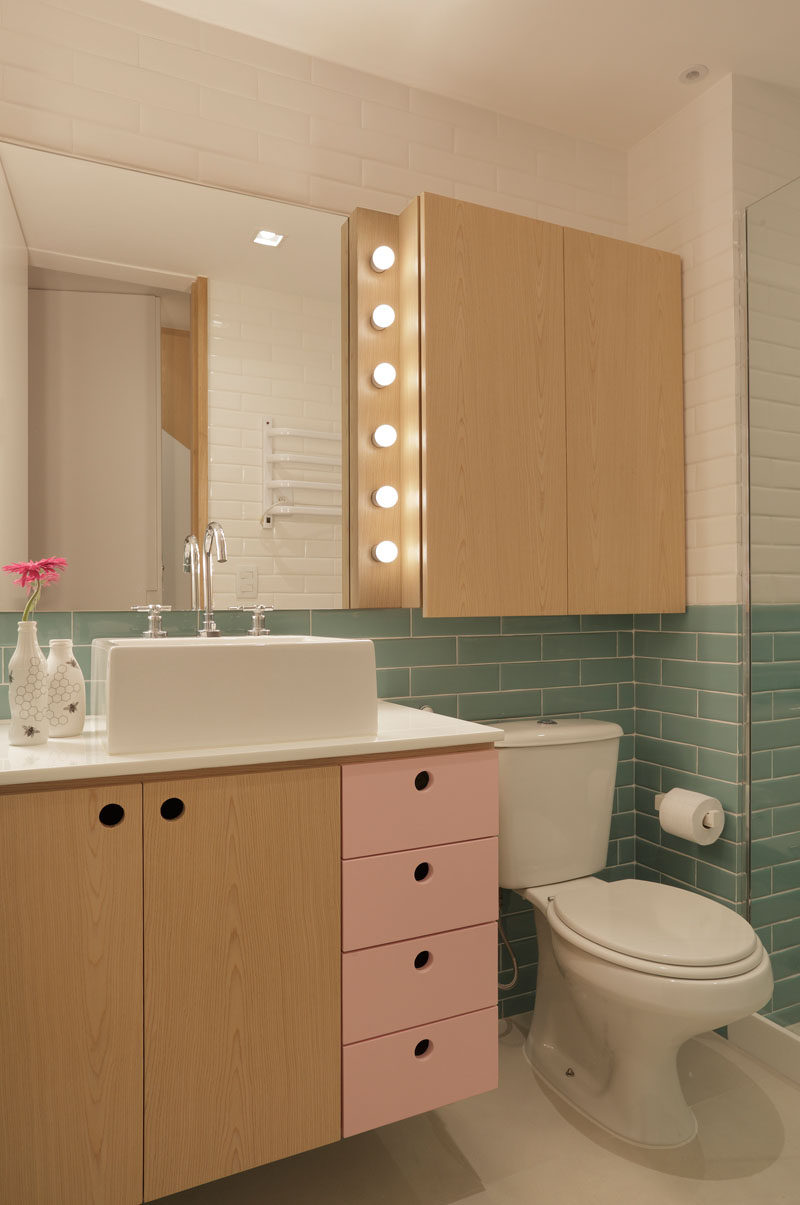 ---
In this bathroom, multiple round mirrors with red frames act like an art installation, while a wood vanity and palm frond add a natural touch.
---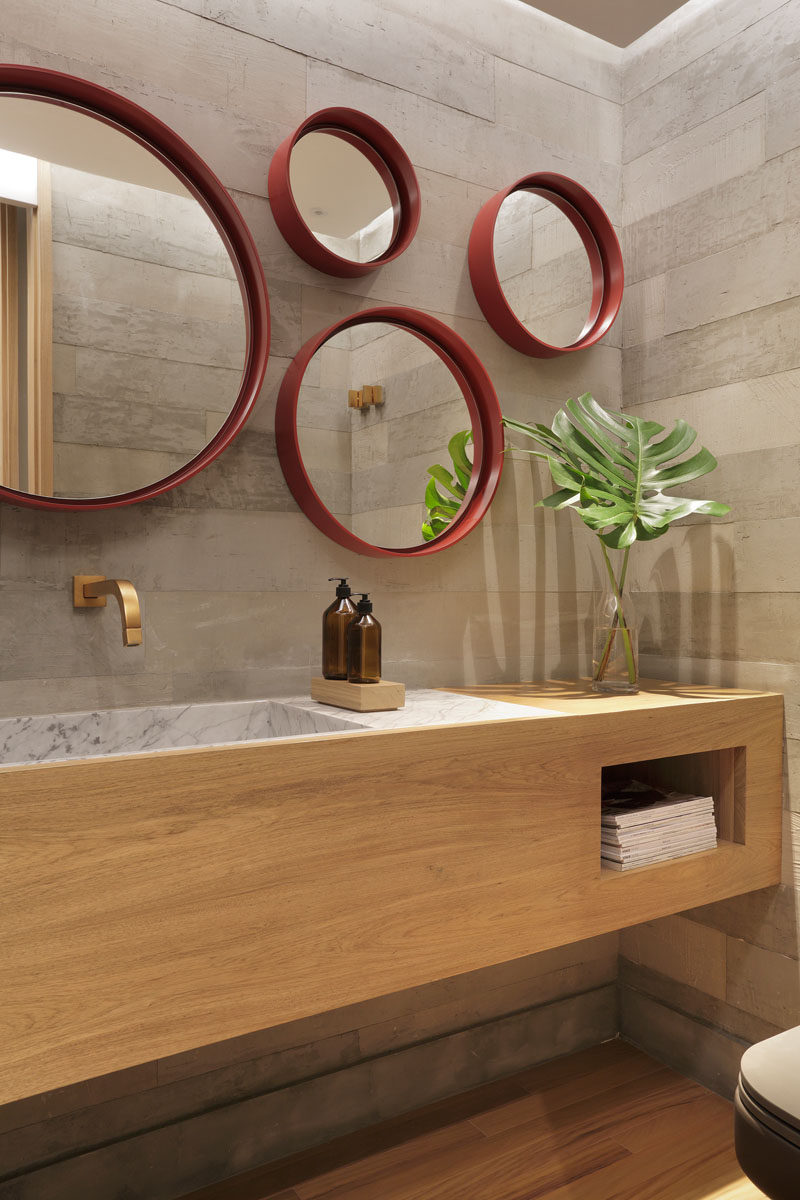 ---
Grey tiles and a grey vanity with a large deep sink set the tone for this bathroom. A pop of color has been added with the use of a single yellow light.
---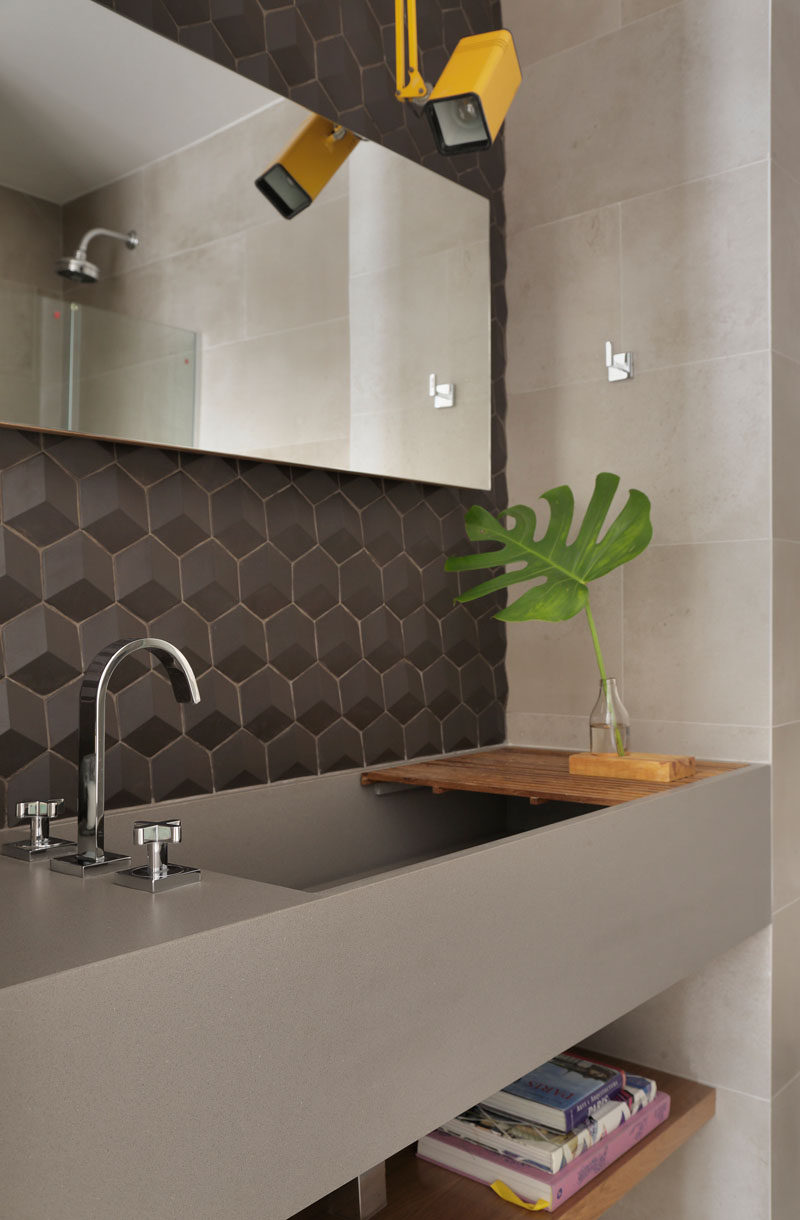 ---