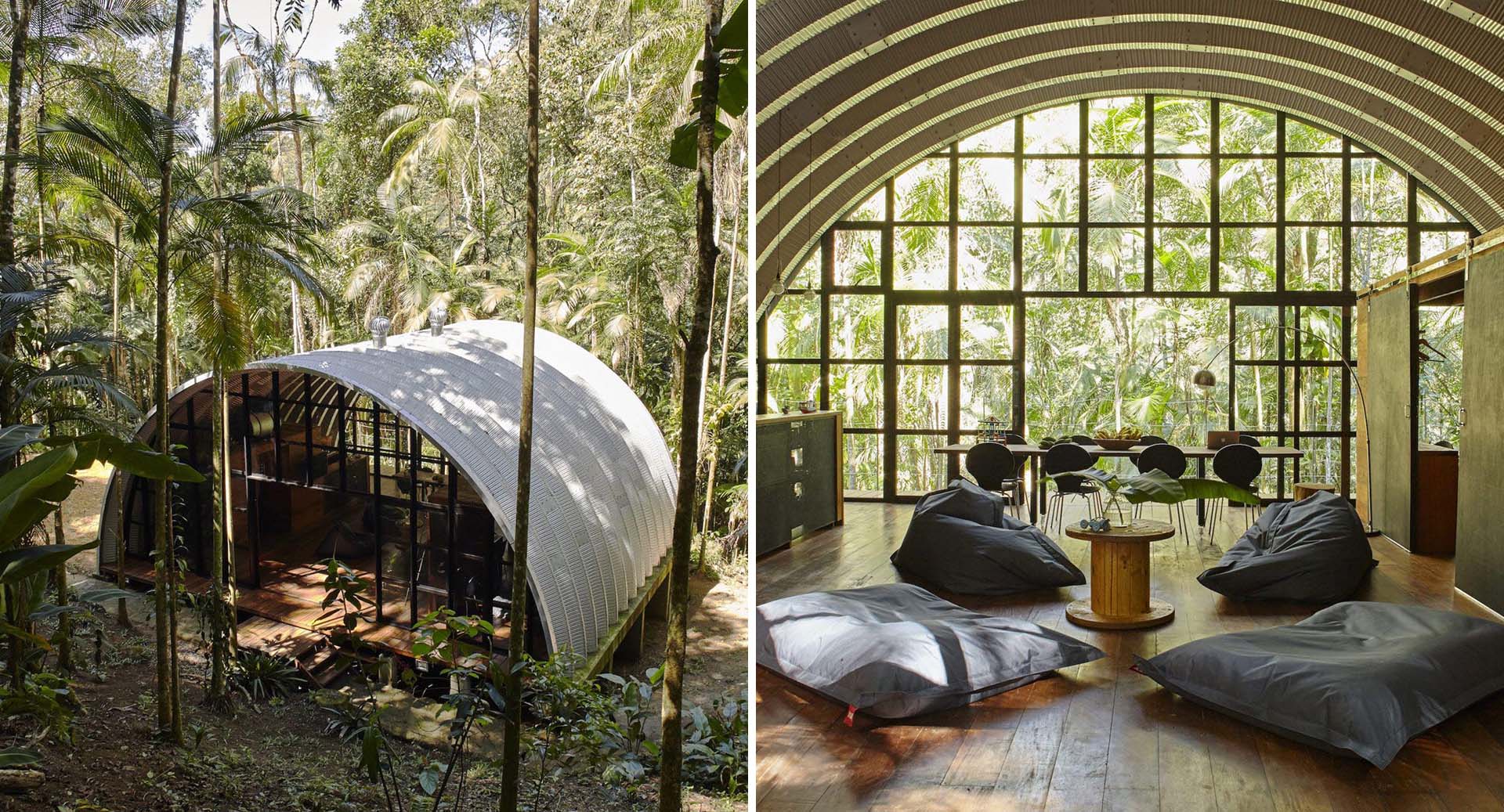 Atelier Marko Brajovic has designed a modern house that's located on the border of the Serra da Bocaina National Park, close to the city of Paraty in Brazil.
The home, named 'ARCA', was built from the top-down, with the roof set up first and then the rest of the house was built under it.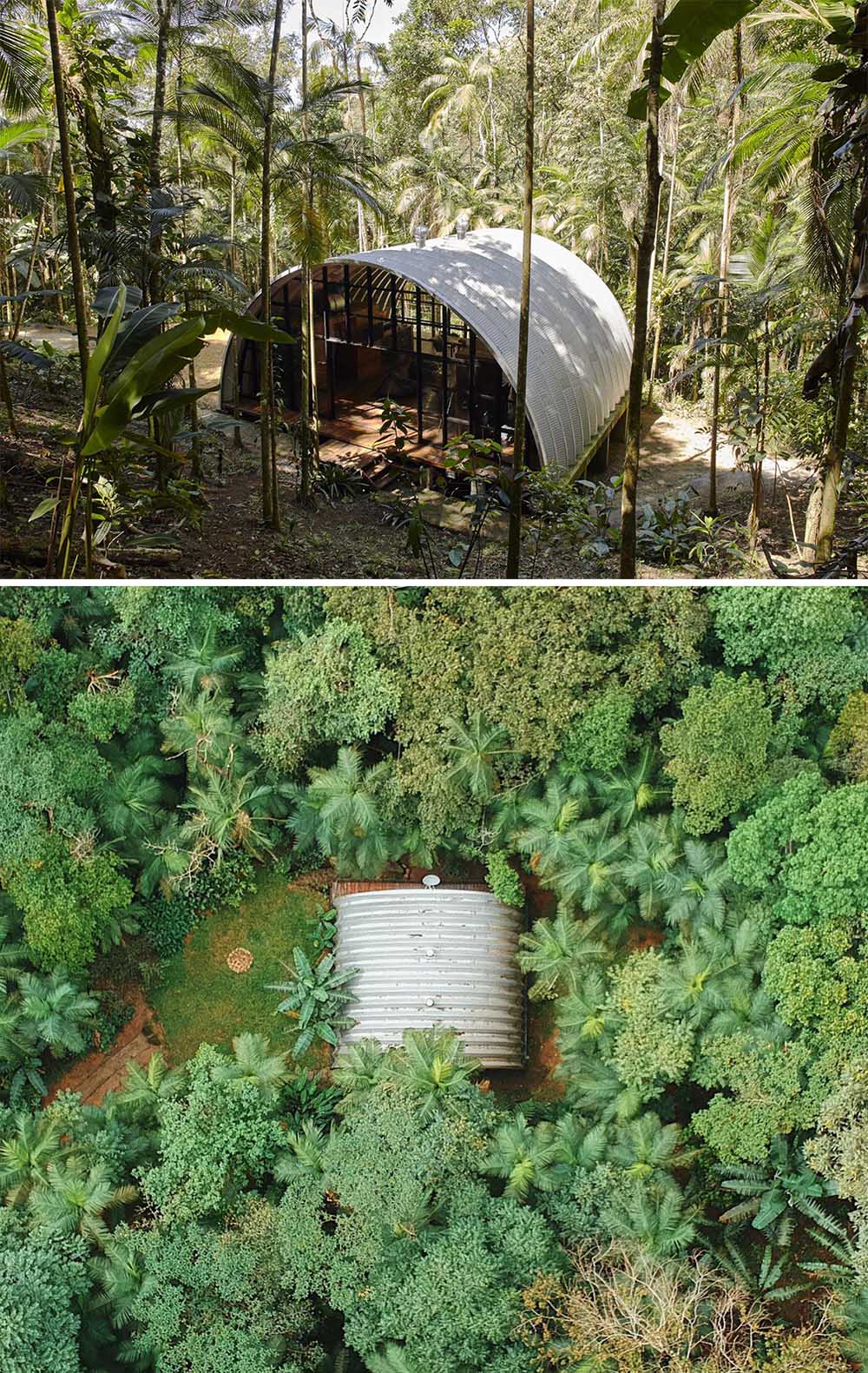 The arched shell design uses ultra-light Galvalume (carbon steel + aluminium + zinc) modules that were assembled on-site in only one week and can be easily disassembled and rebuilt at a new location if required.
After the shelter was built, the wooden deck was installed, extending the living space inside.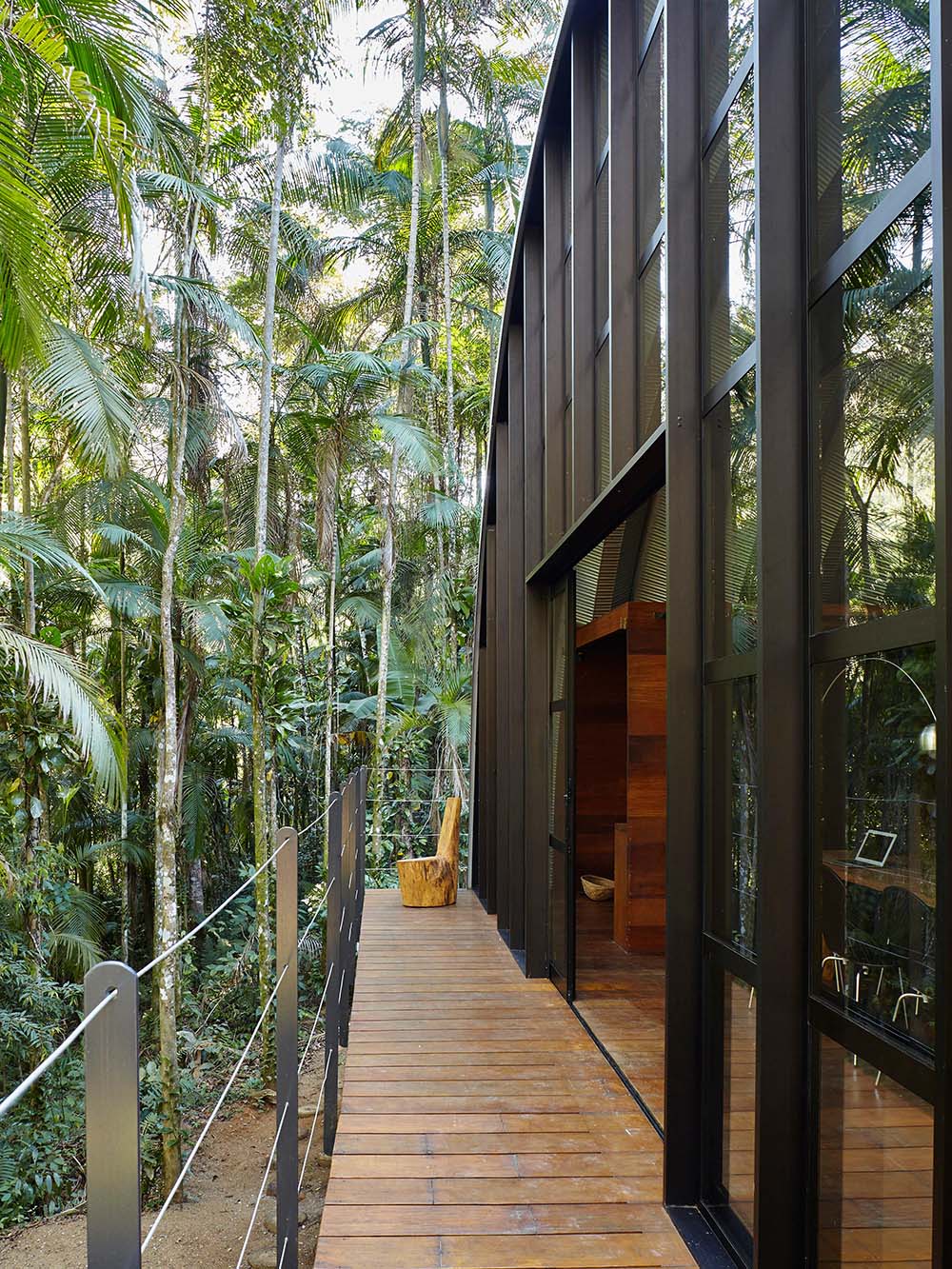 Inside the home, the main dining area, living room, and kitchen are all open plan.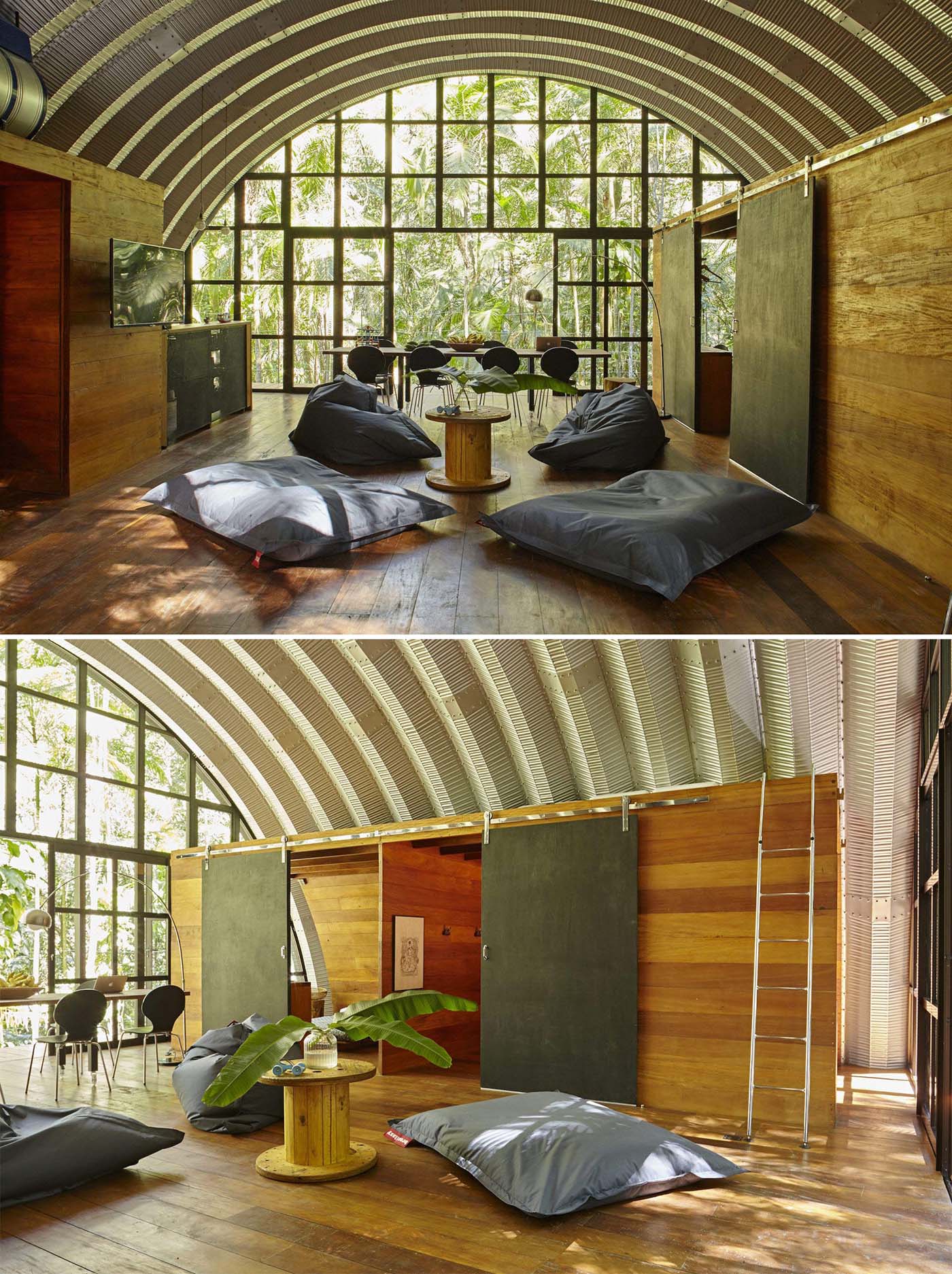 From this view, you can see the design of the roof and how it arches over all of the rooms.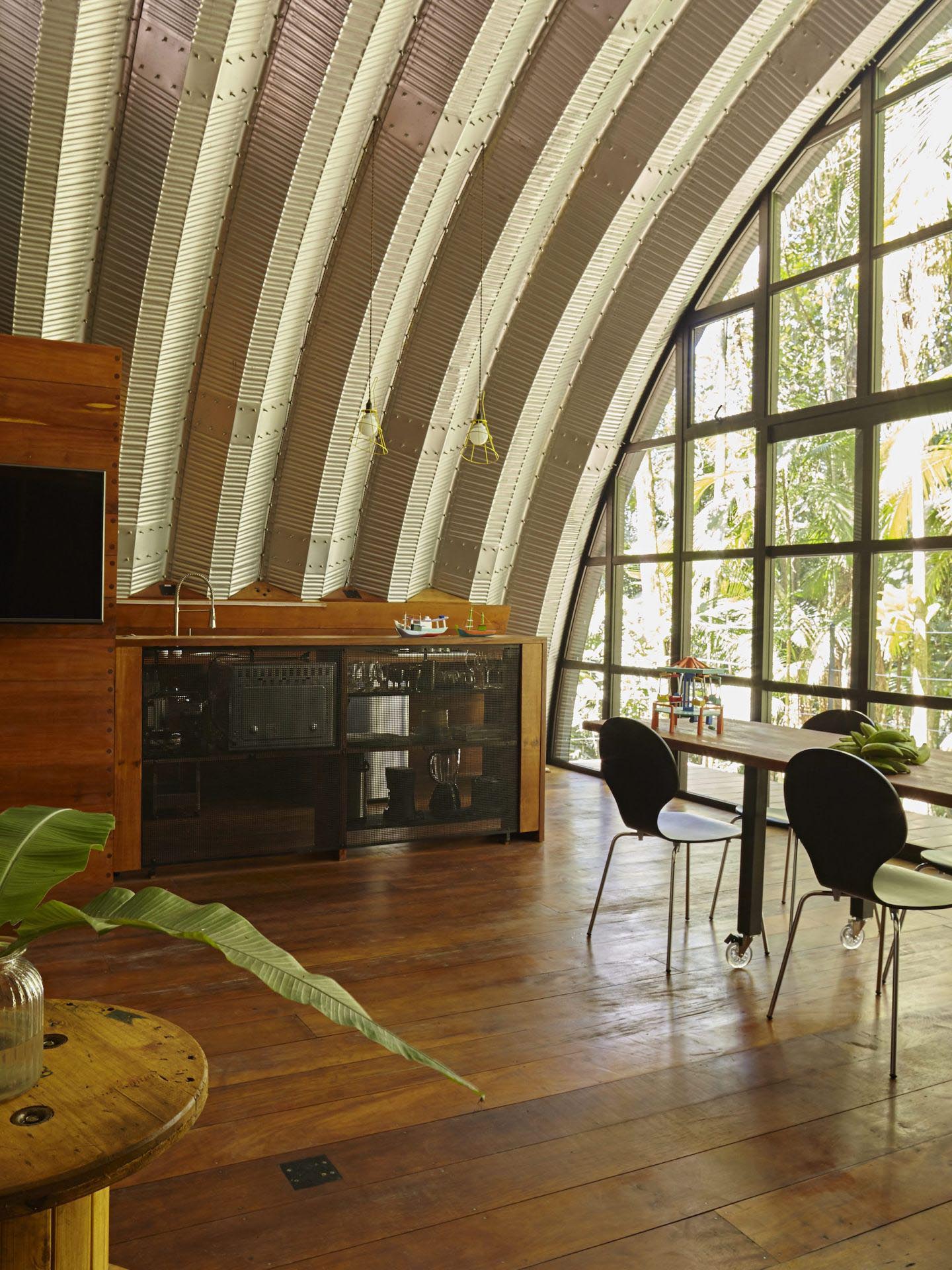 Behind one of the sliding barn doors off the open social areas, is the bedroom. Wood details add warmth to the room, while a door opens to the deck.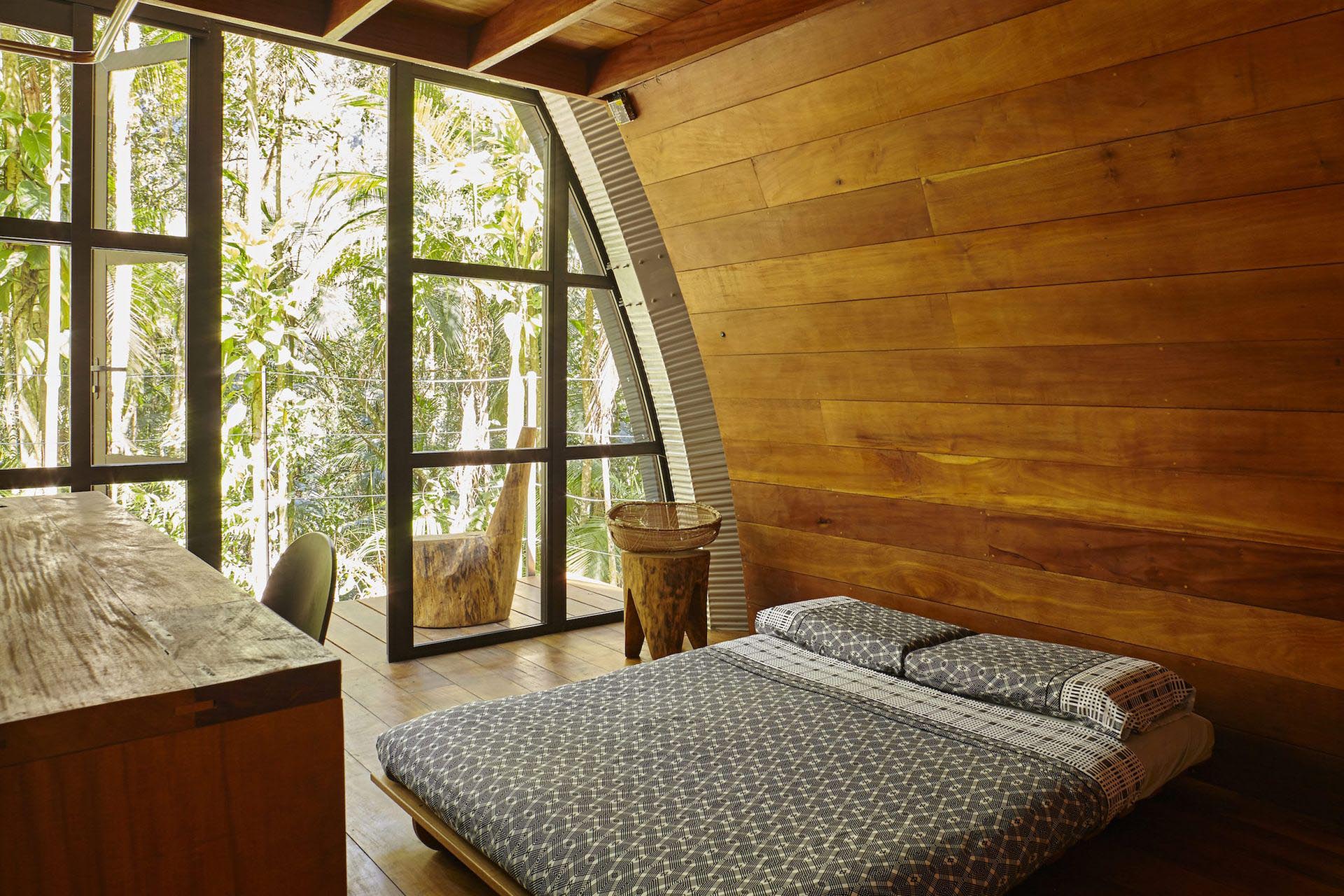 The bathroom is located behind a second barn door and has a shower with views of the forest.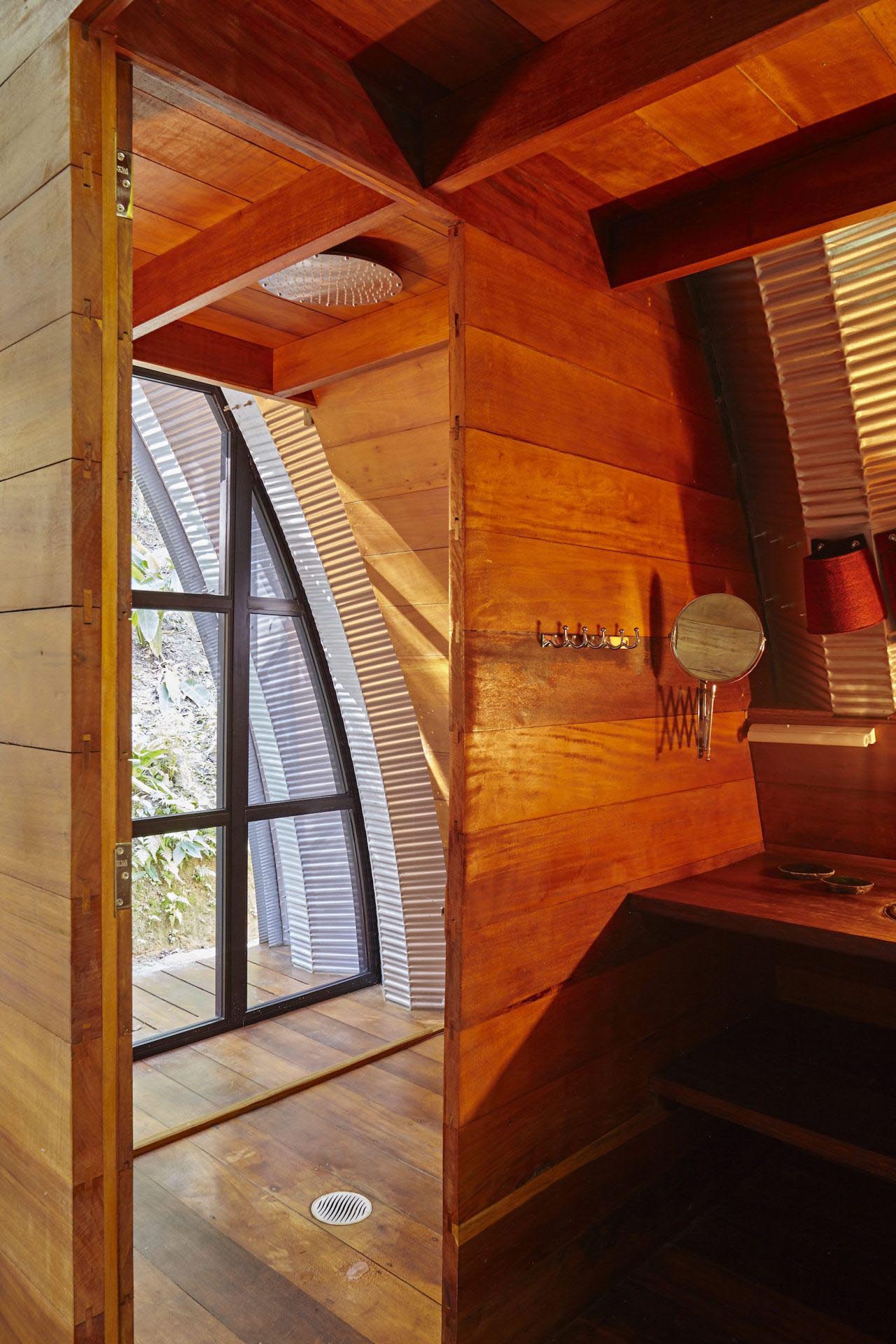 Photography by Victor Affaro | Author: Atelier Marko Brajovic | Creative Director: Marko Brajovic Project | Project Director: Bruno Bezerra | Assistant Architect: Lucas de Sordi |Production team: Atelier Marko Brajovic | Manufacture & set up: Expobrax, Lindomar Princisval