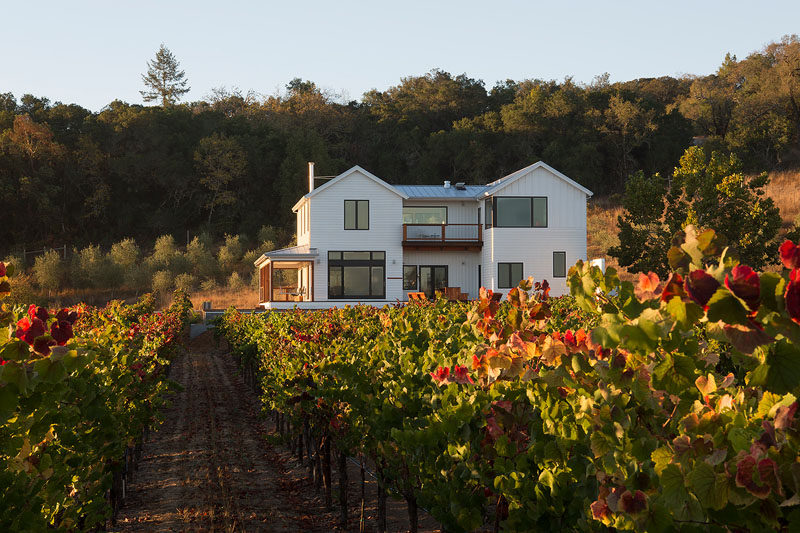 Architect Amy A. Alper, has recently completed a contemporary renovation and second story addition for a farmhouse in Russian River, Sonoma County (California), for a tech executive who traded in the startup lifestyle for grape growing.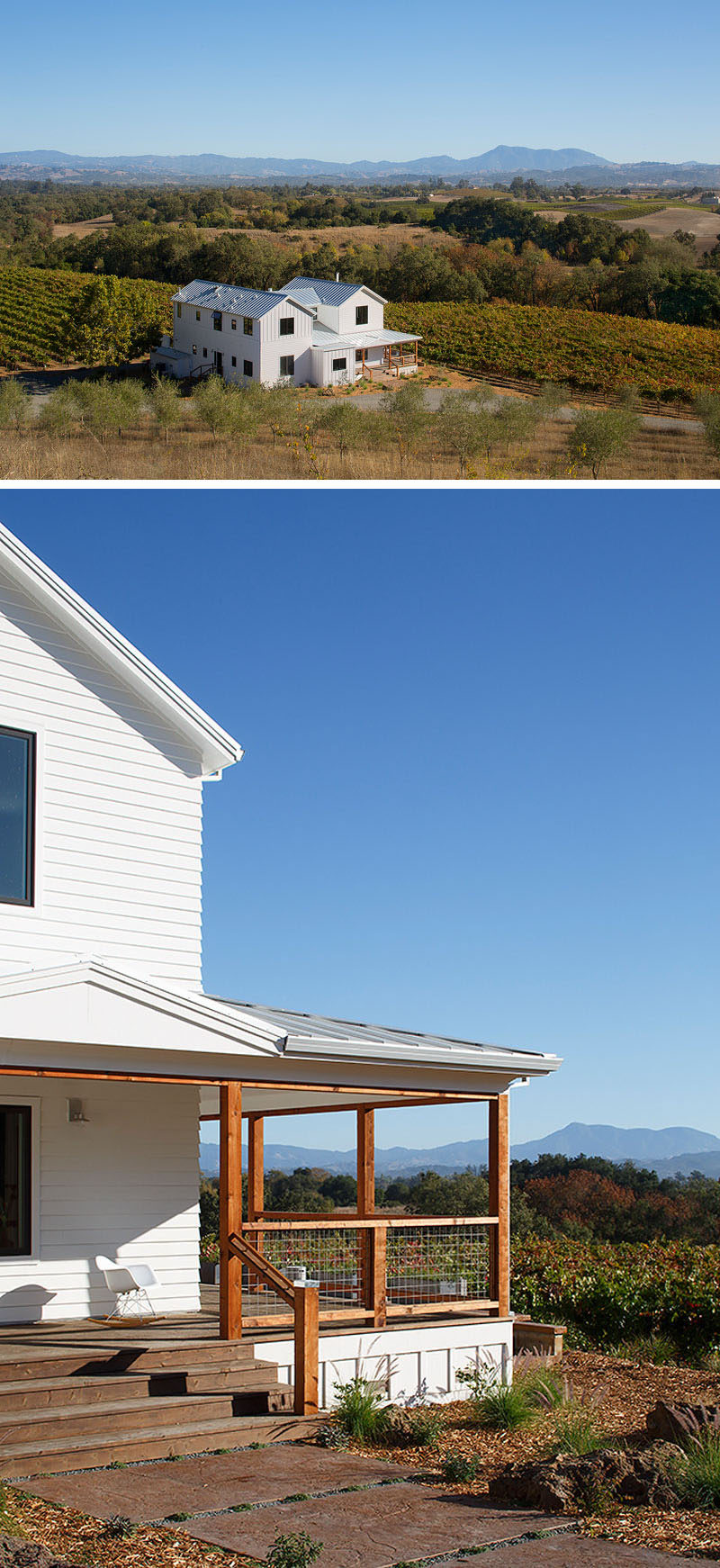 ---
The farmhouse has a wrap-around porch that overlooks the vineyard and leads from the front of the house to the back, where there's a swimming pool and outdoor entertaining area.
---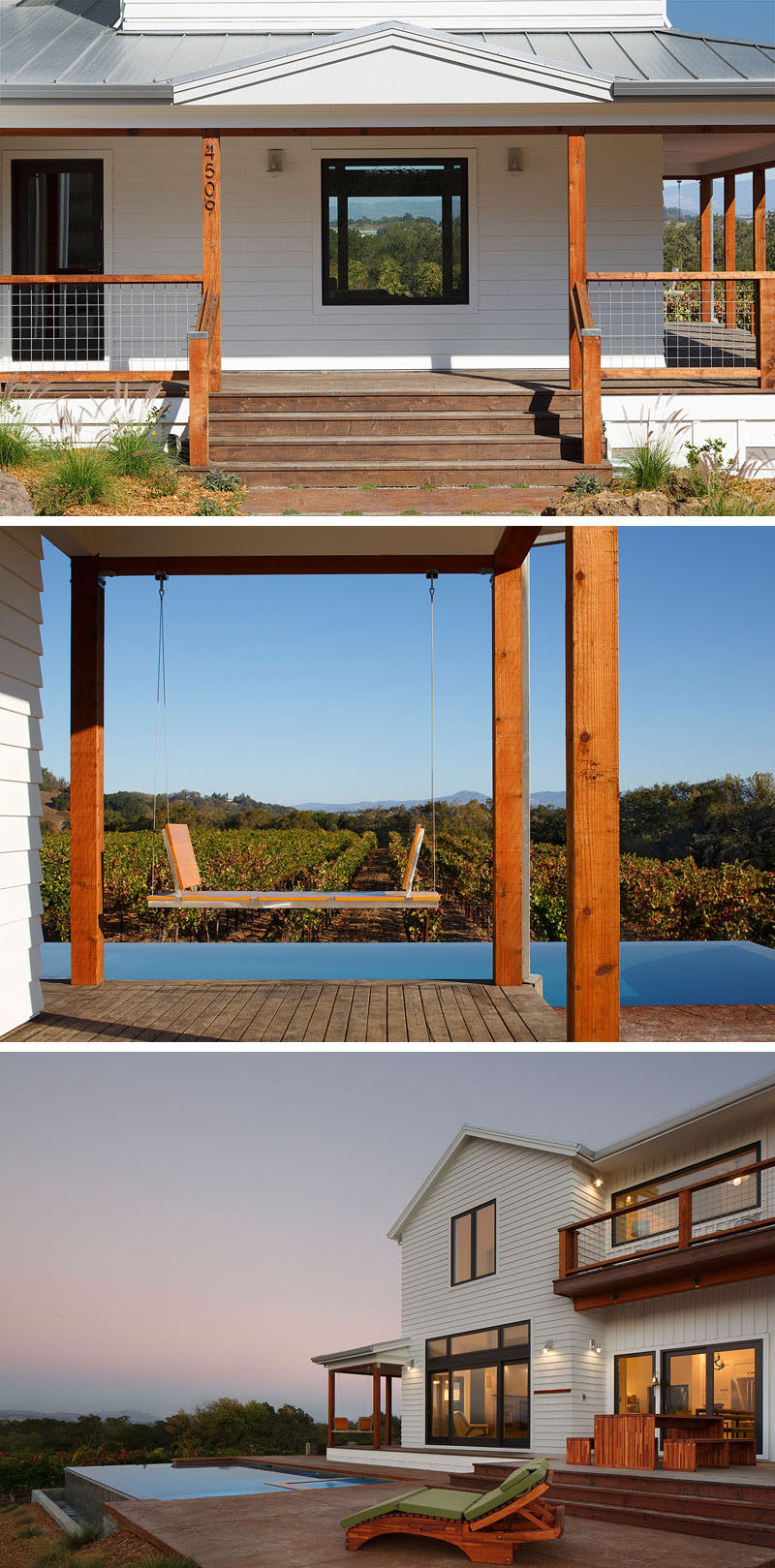 ---
Stepping inside into the living room, a picture window frames the view while a high ceiling makes the room feel grand and open. Rough-hewn wood beams add a rustic touch, while black tiles have been used as a fireplace and television surround.
---

---
Behind the living room is the dining area and kitchen. Tiles laid in a herringbone pattern create a colorful backsplash that stands out against the white cabinets and white floating shelves. A wood and steel island (on wheels) can also be used as a dining table.
---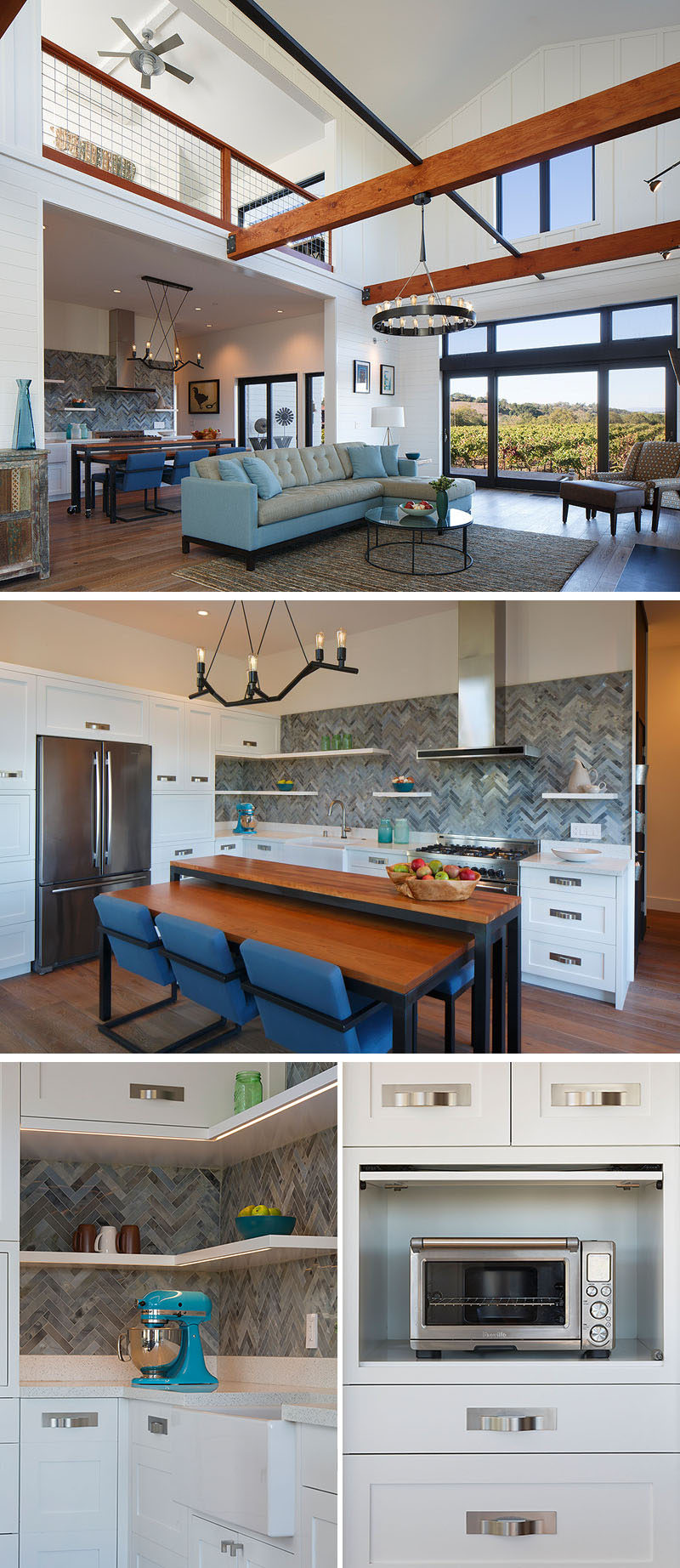 ---
Dark wood stairs lead to the upper floor of the home. Hidden lighting runs along either side of the stair treads, highlighting the design.
---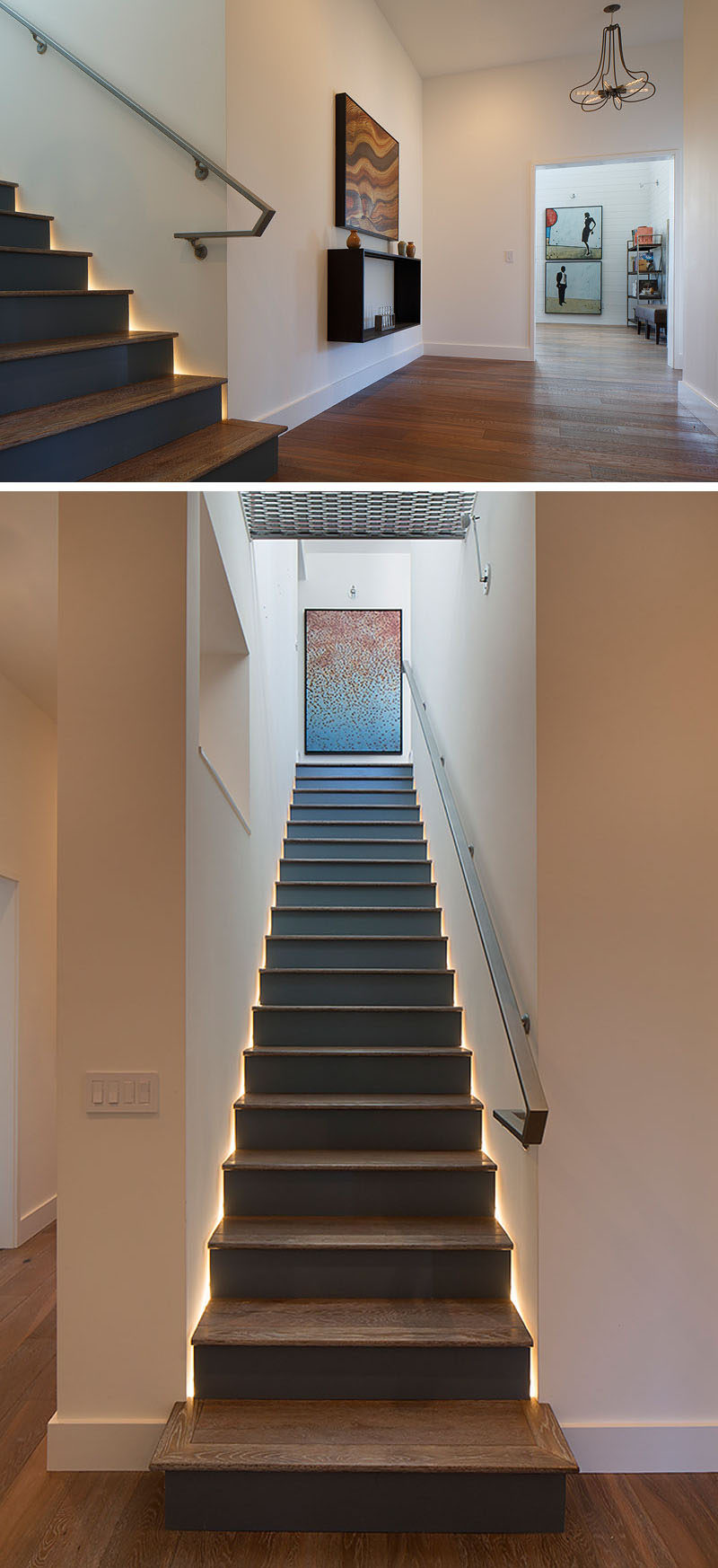 ---
At the top of the stairs is a sitting area with views of the mountains in the distance. A balcony provides an alternative view of the living room below.
---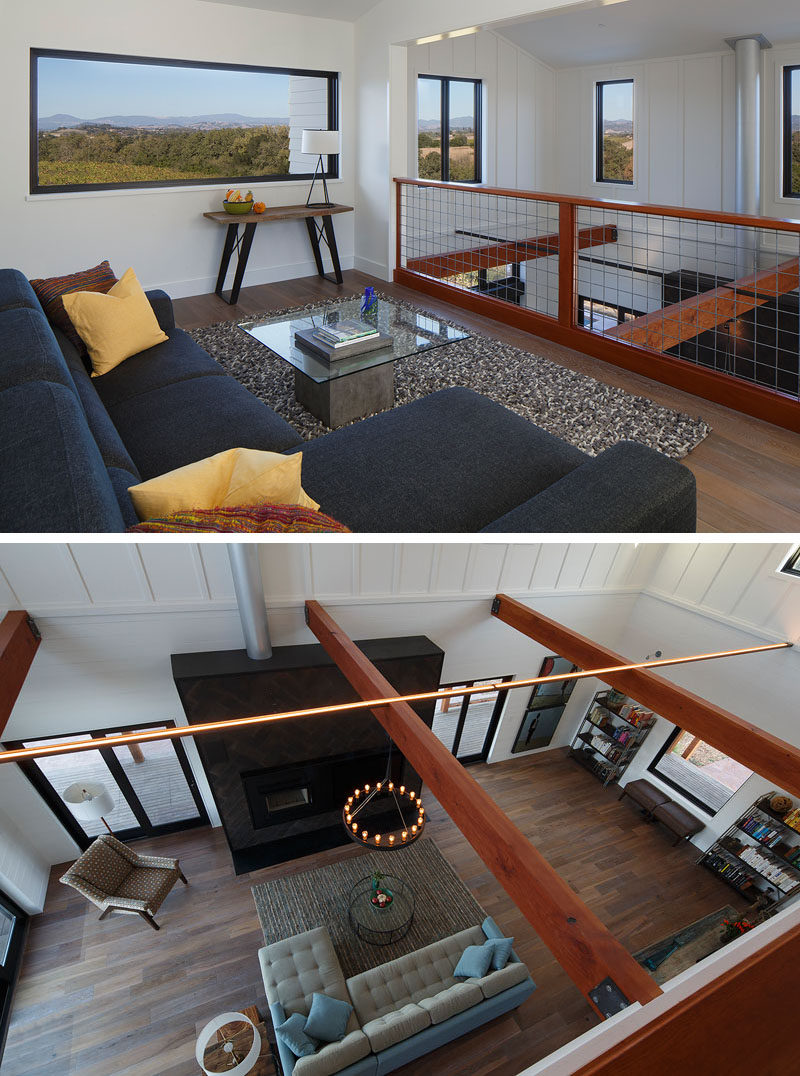 ---
In the bedroom, a built-in window seat provides a place to take in the scenery from the windows.
---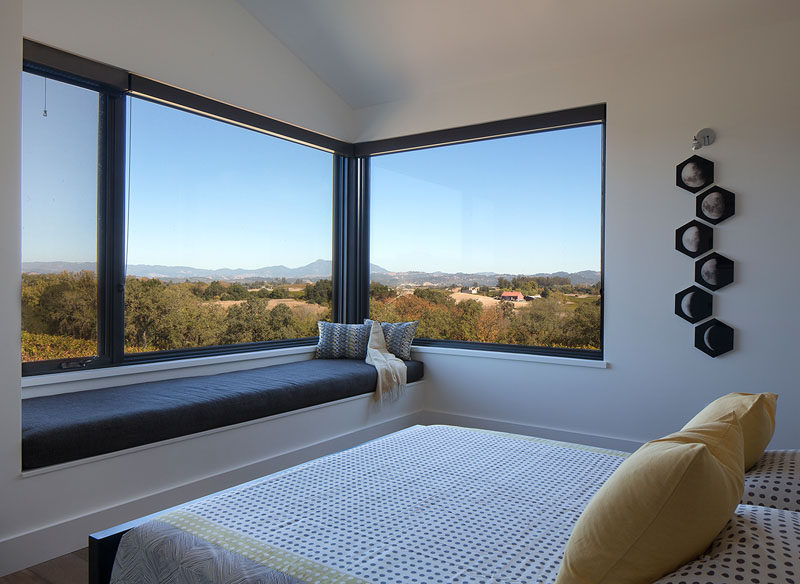 ---
In the bathroom, a high ceiling makes the room feel spacious, while a tiled area is home to the walk-in shower and the freestanding white bathtub. On the opposite wall, a wood vanity is topped with a white counter and a large mirror helps to reflect light.
---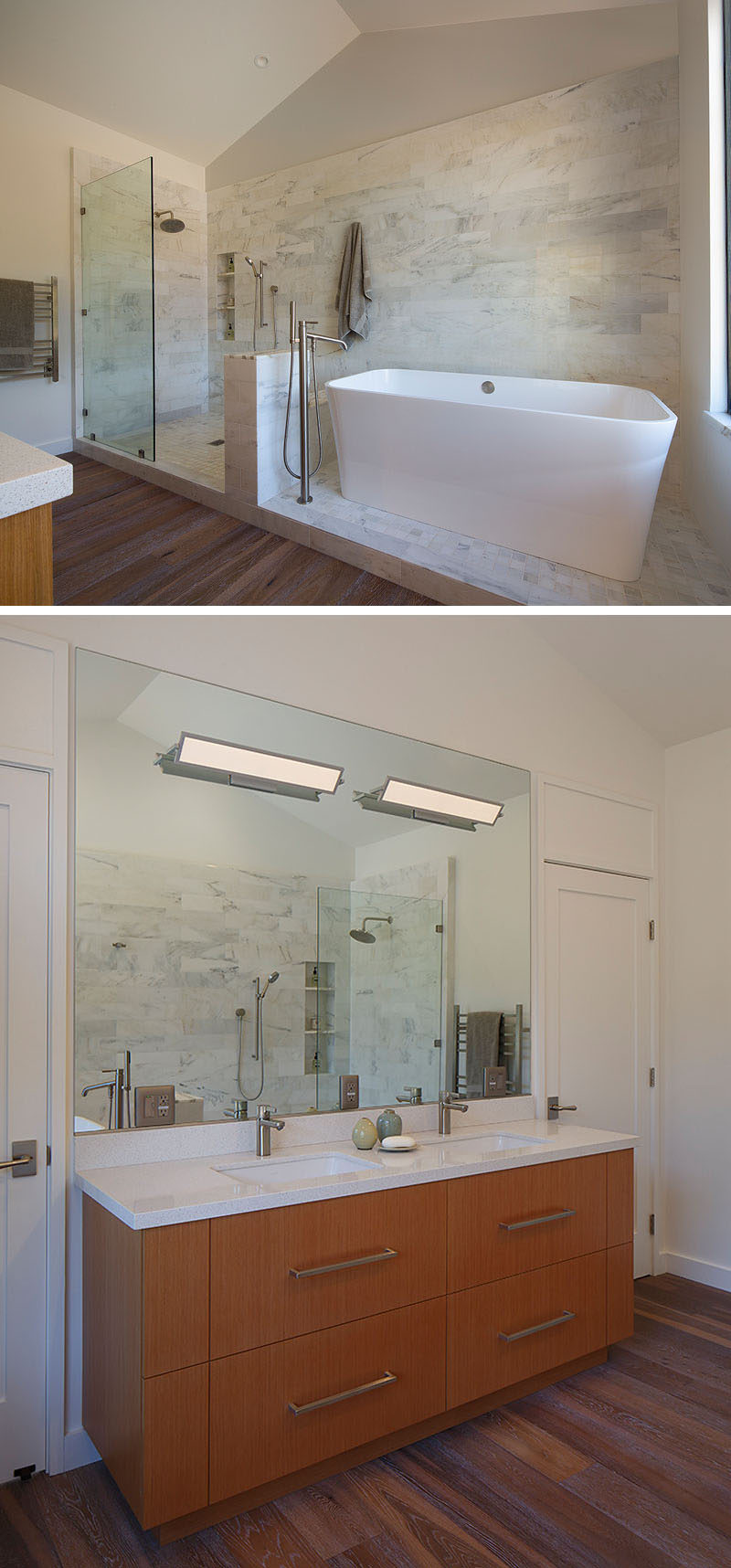 Photography by Eric Rorer | Contractor: Earthtone Construction
---