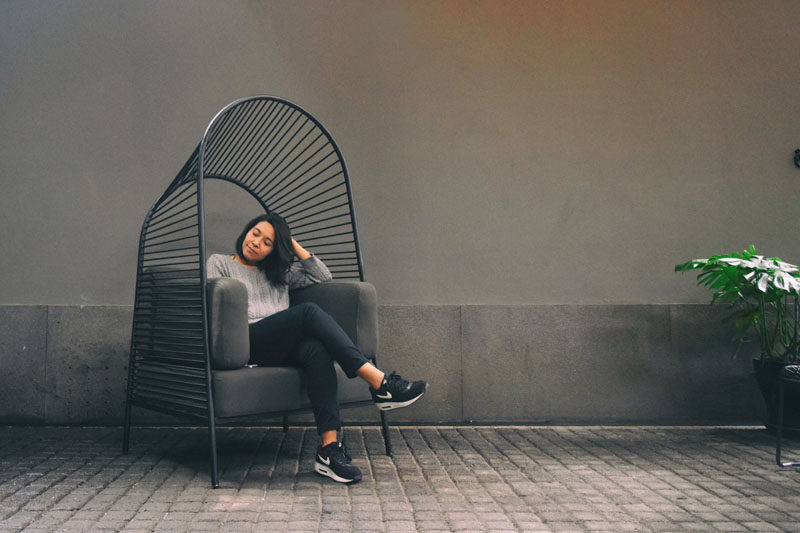 Christian Vivanco has collaborated with Los Patrones to create Felix, a contemporary armchair that can be used both indoors and outdoors, and it has its own personal pergola.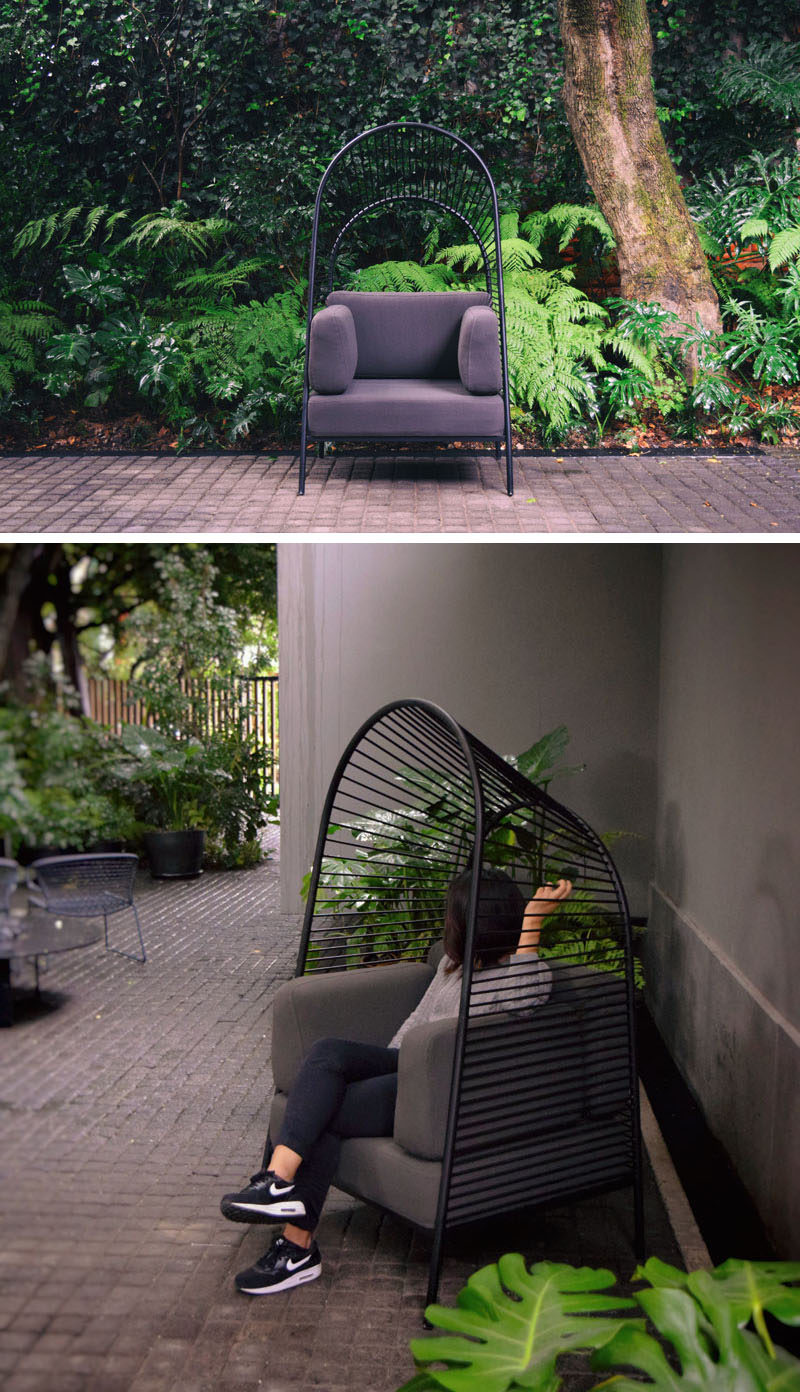 ---
The design of the armchair was inspired by architectural languages used in Mexico during the 50's, where paraboloid structures and arches defined the country's identity in a strong and modern way.
To reflect this, the armchair was designed with a pergola that's composed of two interconnected arches, which helps to designate the outer space from the interior space without sacrificing visibility.
---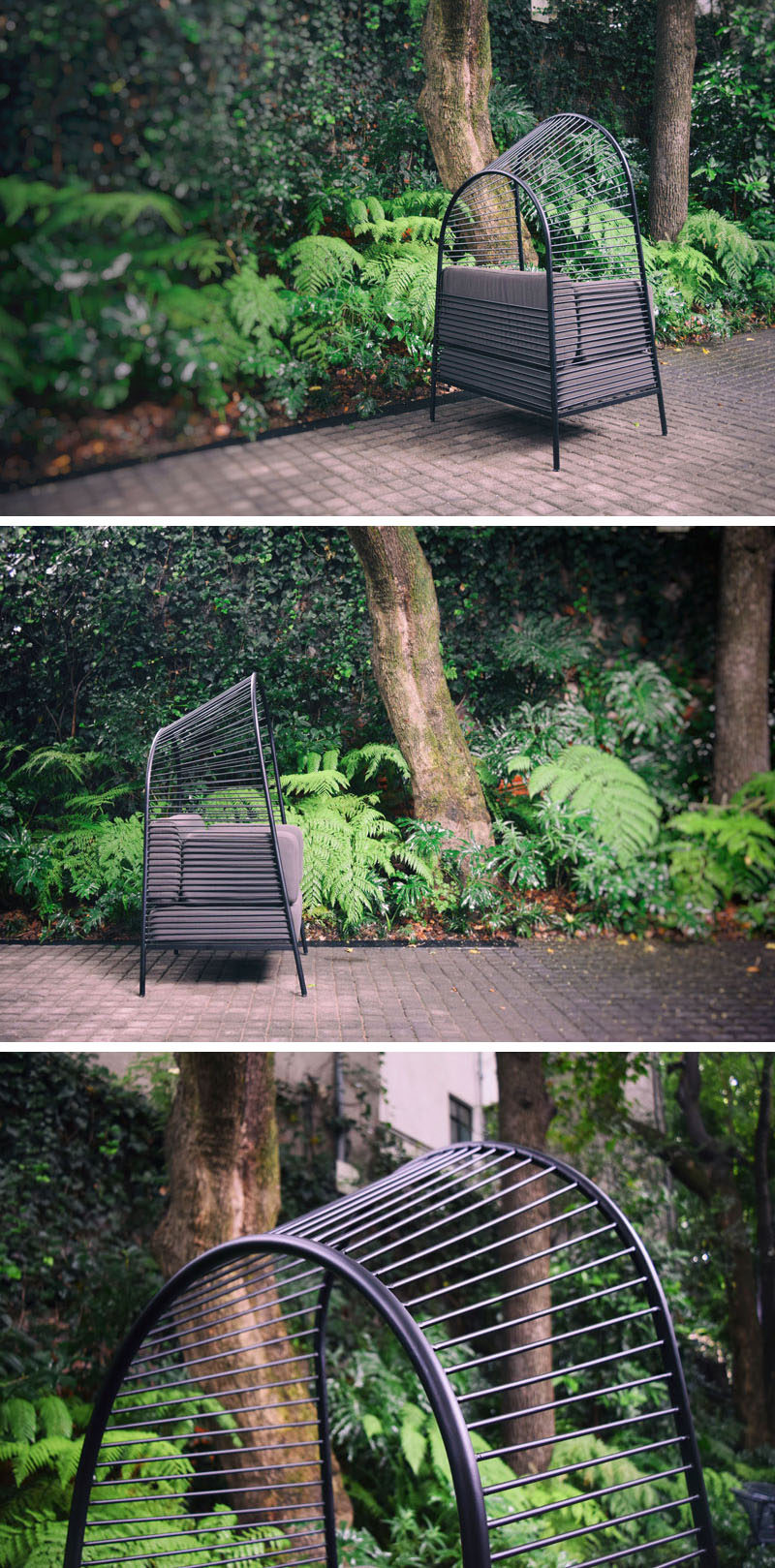 ---