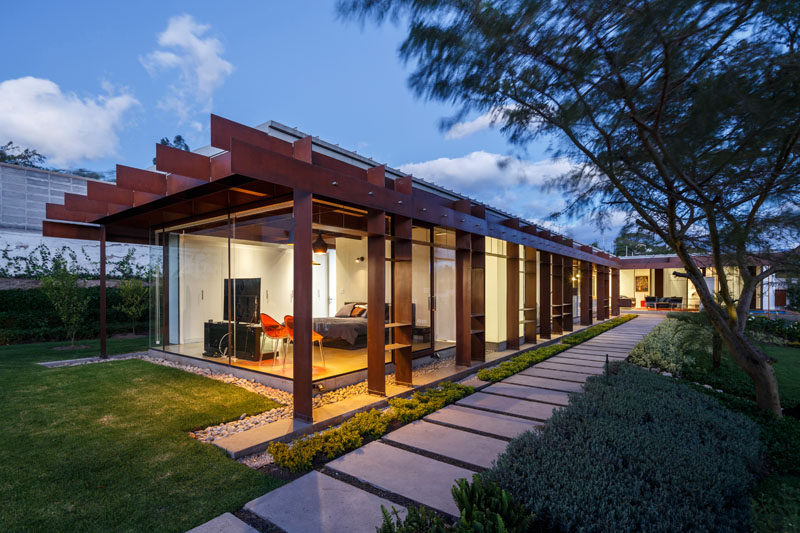 Arquitectura x have designed a modern steel and glass house for a family in Quito, Ecuador, that has a large garden and an outdoor living area.
The single level home sits slightly raised from the garden which is used by the family for playing football, while the structure of the home has been created with the use of standard steel flat bars and glass walls.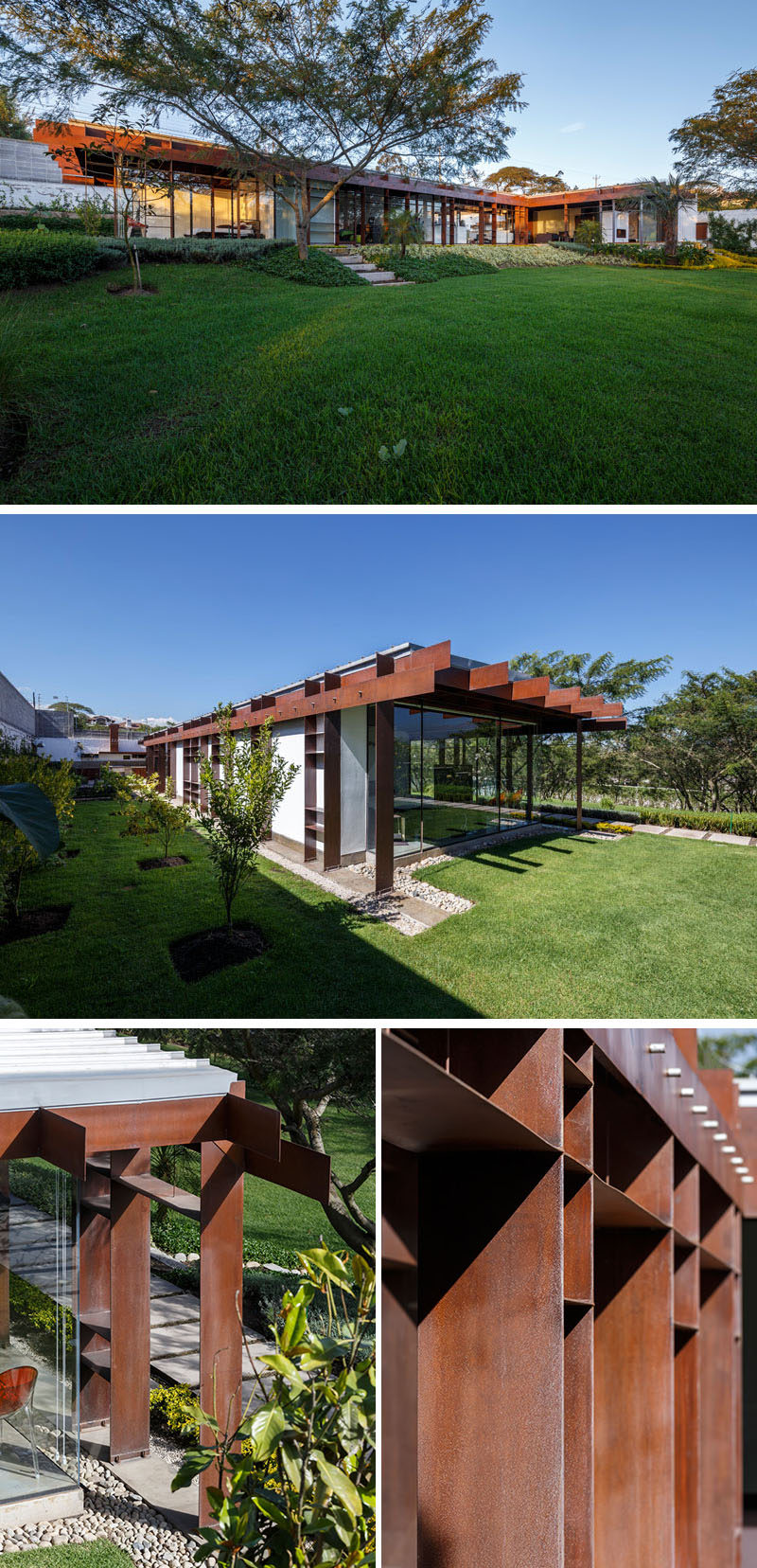 ---
A landscaped garden path connects the garage, home office and laundry to the entryway of the house.
---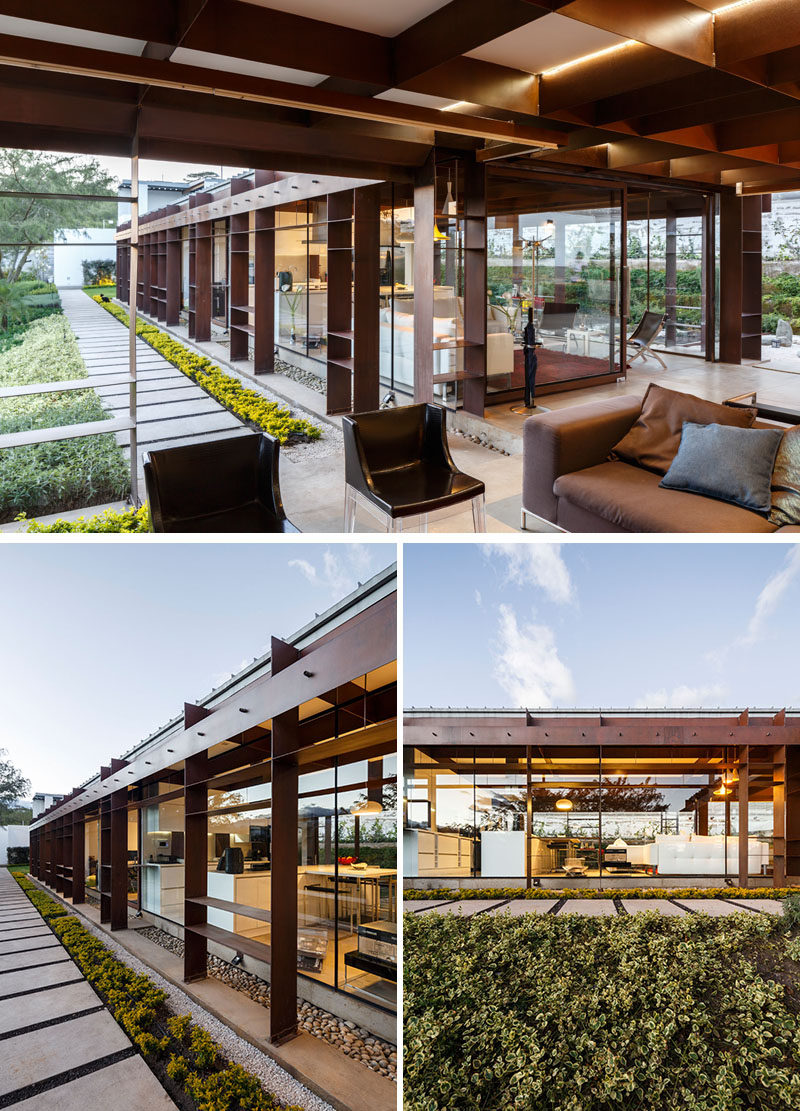 ---
At the end of the path is a large partially covered outdoor patio space. As the family that lives in the house likes to entertain, there's a dining and lounge area, a television and fireplace, an outdoor kitchen and a hot tub.
---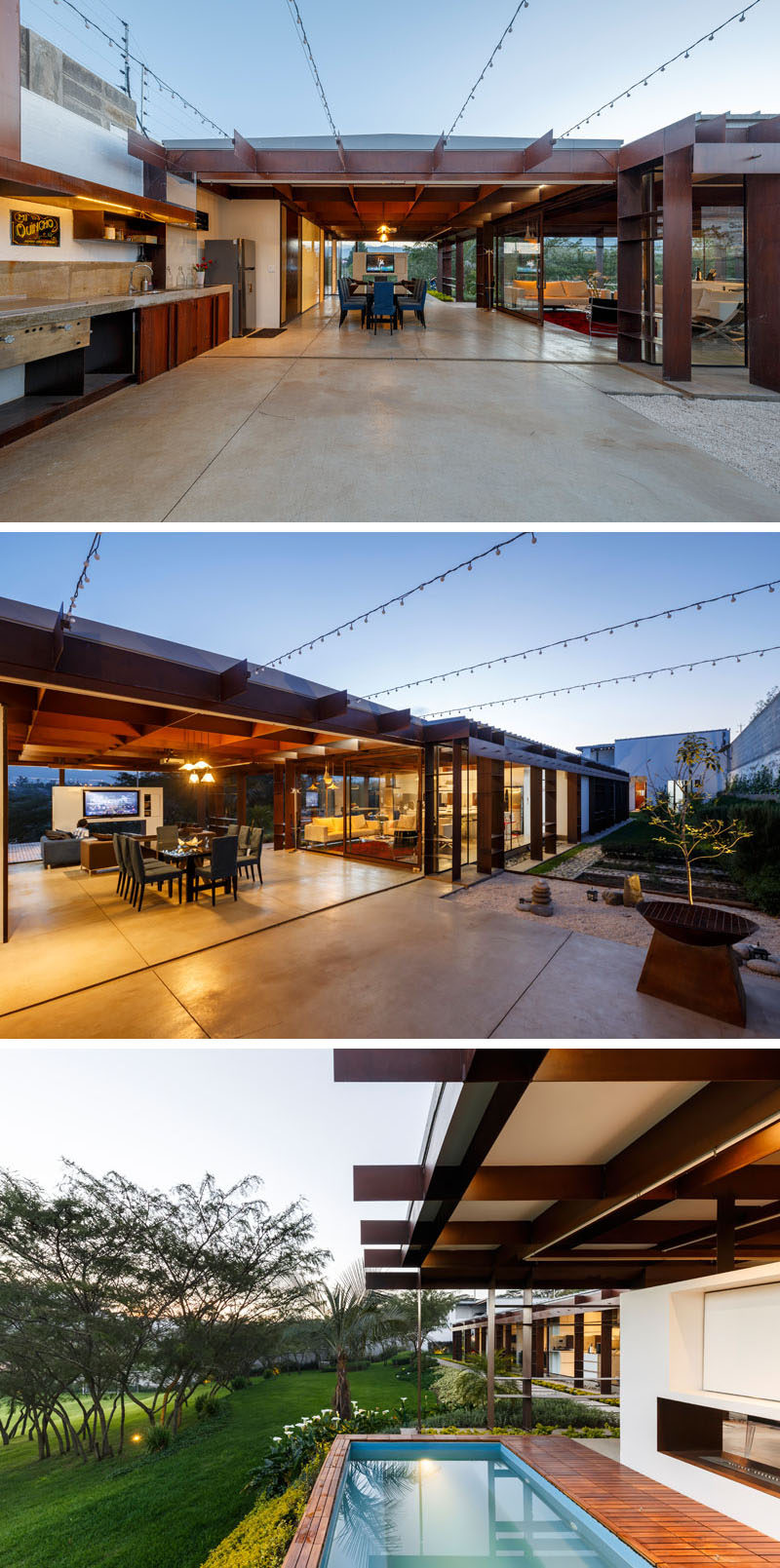 ---
The patio flows directly inside with the use of a sliding glass door, and the concrete flooring continues through to the living room, that's furnished with a pair of white couches. Next to the living room is a dining area. The glass walls of the house allow for direct views of the gardens on either side.
---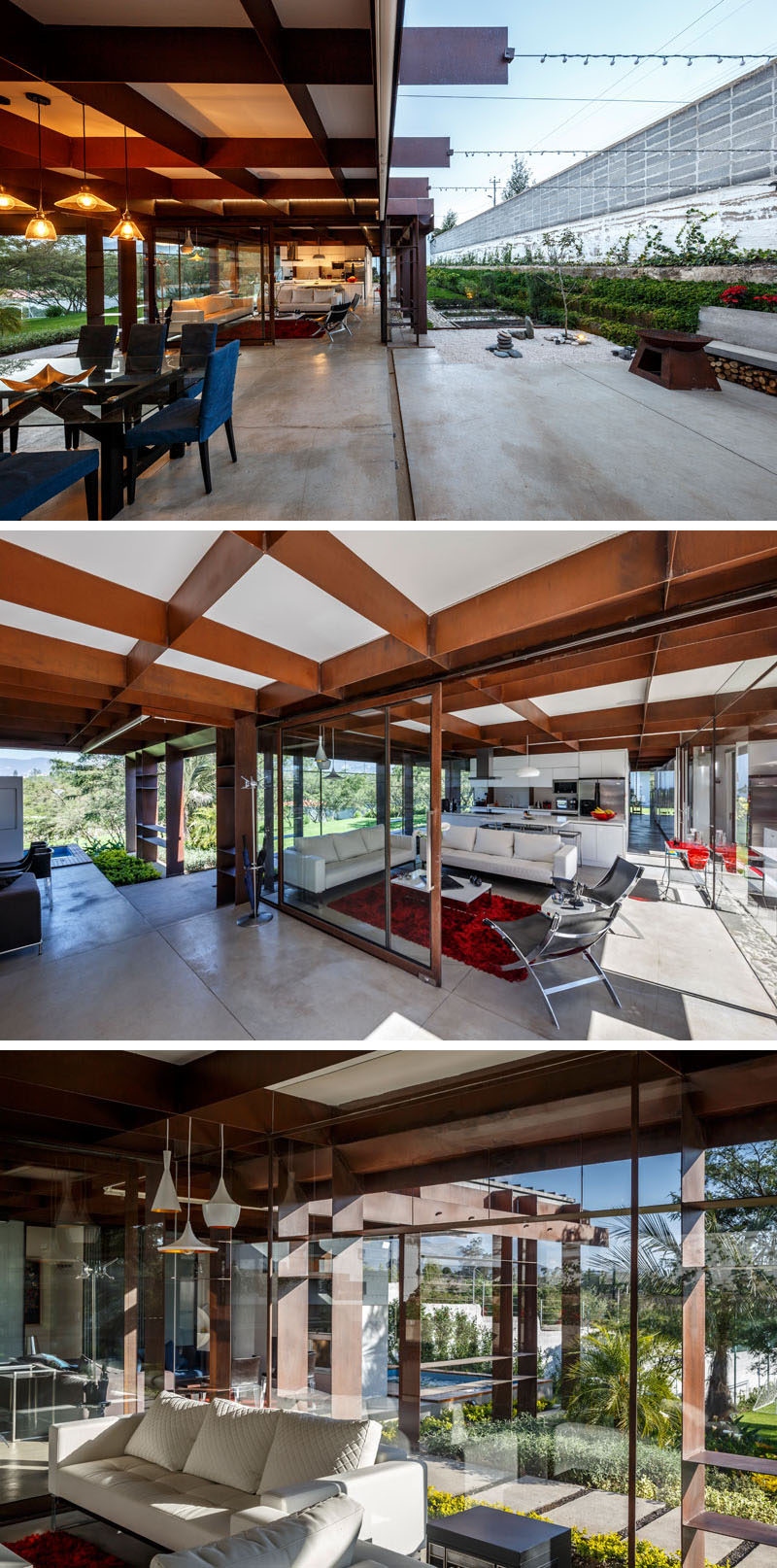 ---
Behind the living and dining area is the kitchen, with minimalist white cabinets that match the floor.
---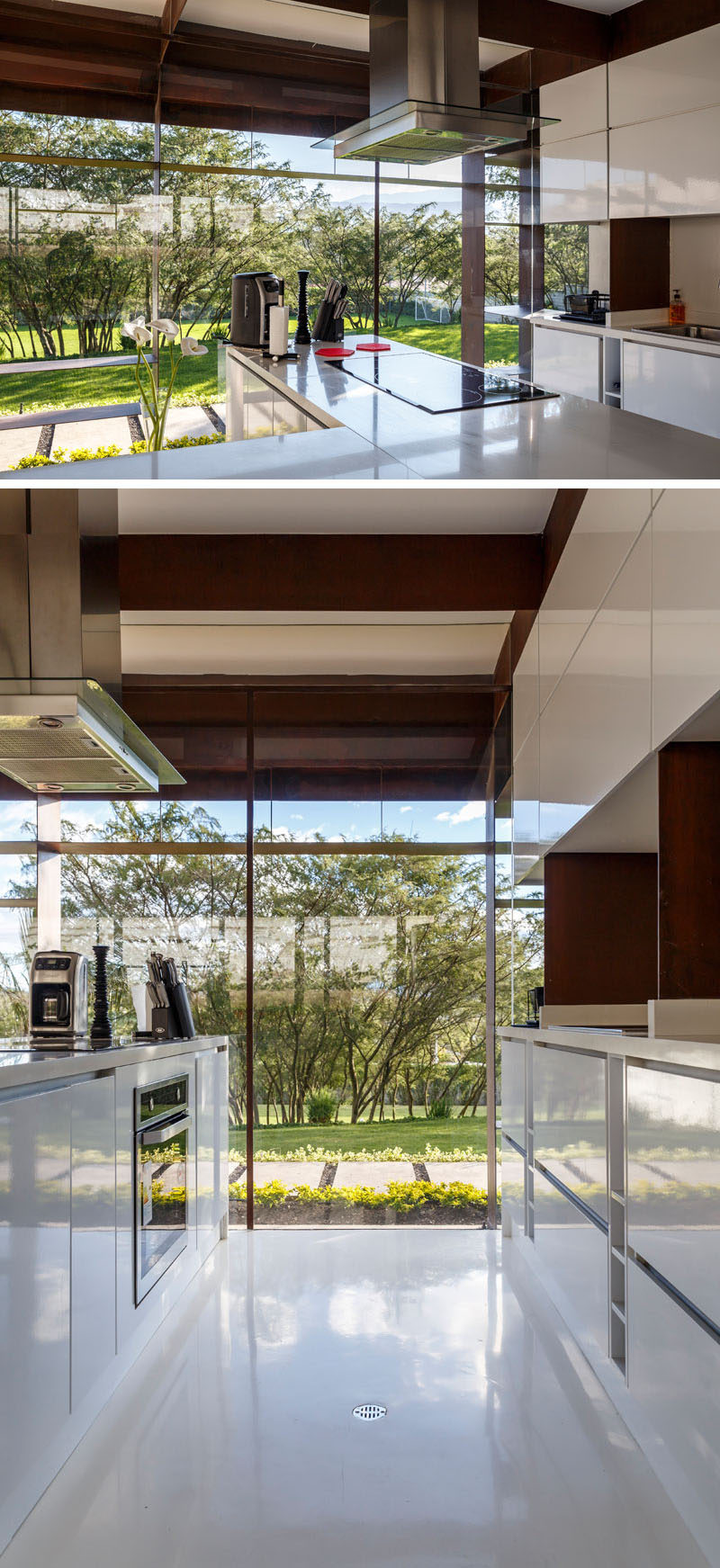 ---
Here's a look at the floor plan of the house, that shows where the bedrooms and bathrooms are, and the large football field beside it.
---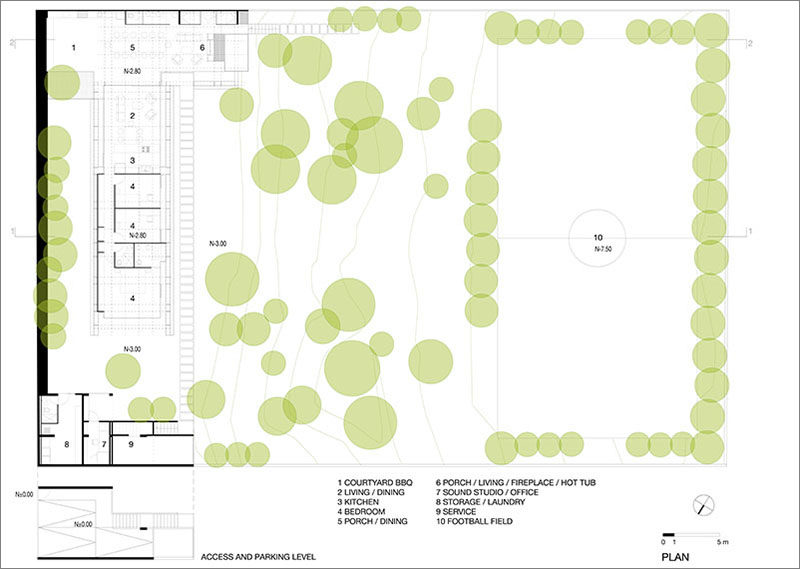 Photography by Bicubik, Sebastián Crespo and Andrés Fernández | Construction: Milton Chávez | Structural design: Cesar Izurieta, Franklin Quisalema
---