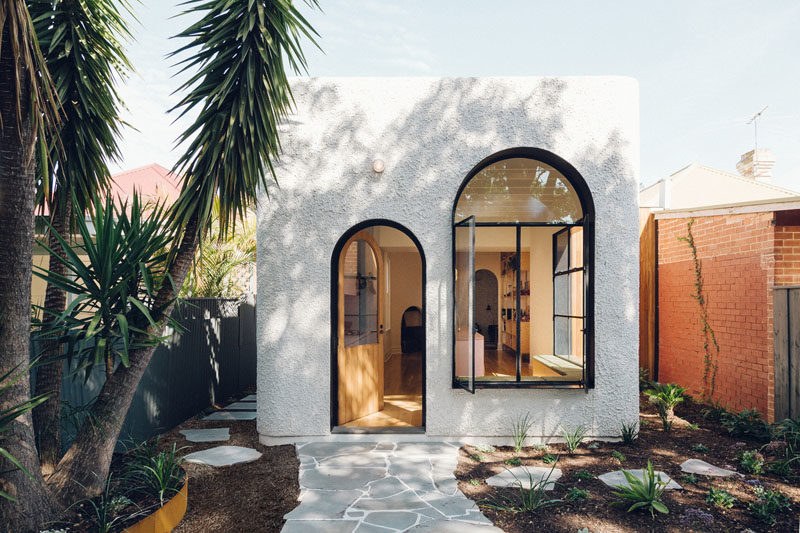 Architecture firm Sans-Arc Studio, have designed an art-deco inspired house addition in Adelaide, Australia, for a young couple who wanted it to be fun, curvy, colorful, and full of light.
The house addition features black-lined deep window reveals, providing shade for the interior spaces, and adding a touch of drama to the white facade.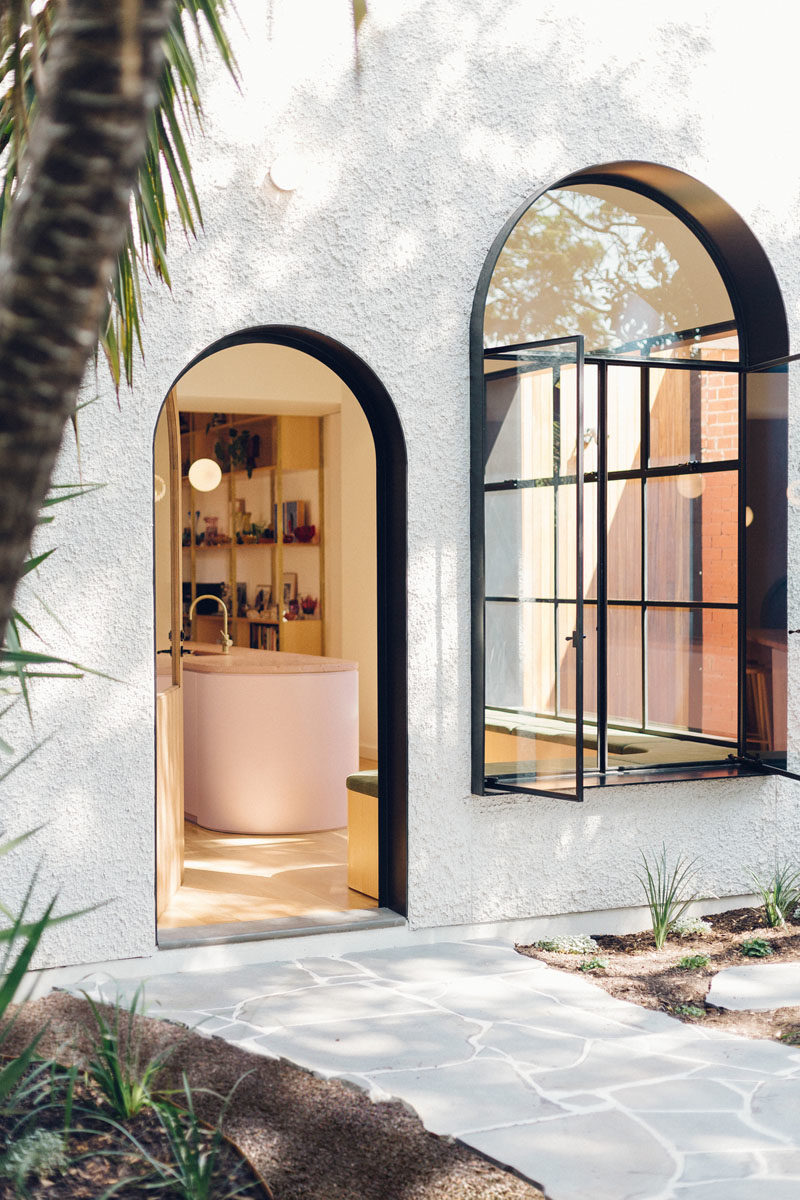 ---
A custom designed corner bench, which features a curved wood base and a thin upholstered cushion, creates a place to enjoy the views of the backyard.
---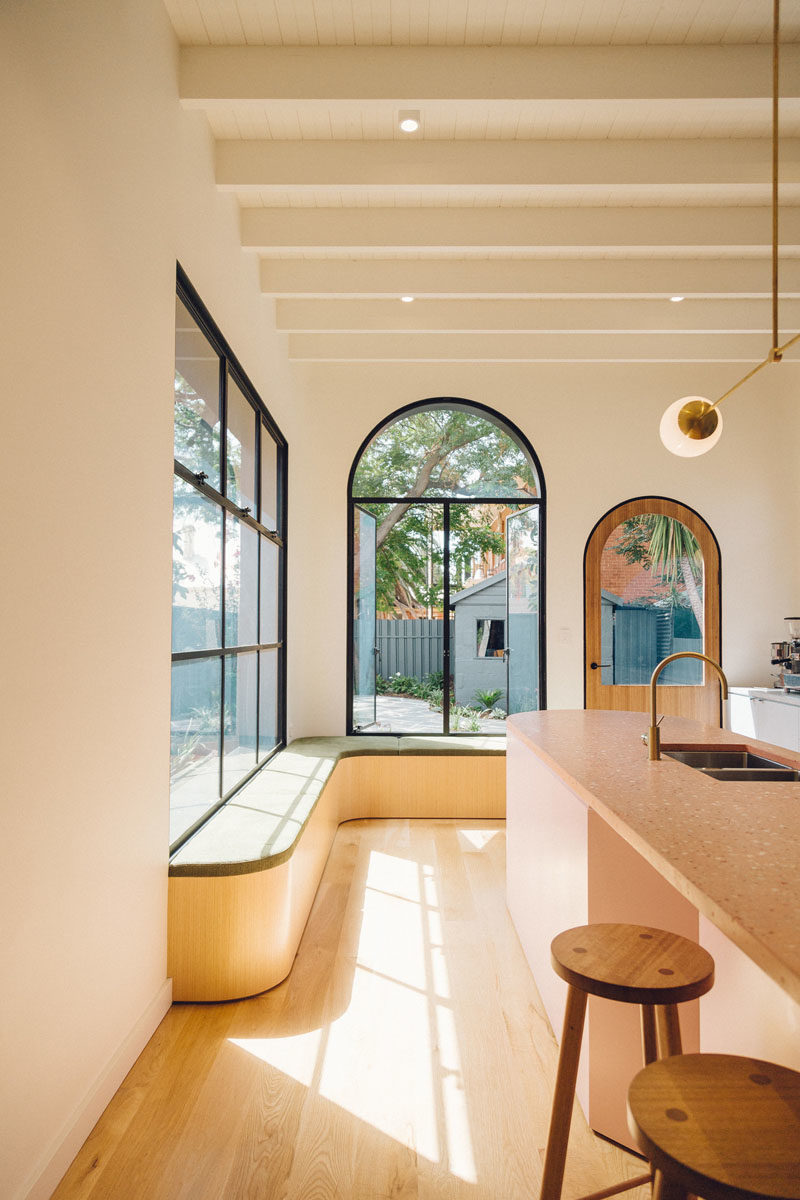 ---
The new kitchen provides the home owners with a space to entertain friends and family.

The original cottage already housed a good sized dining room, which was integrated into the addition by running a singular kitchen island/dining table through the two spaces, with new dining area dropping down from the kitchen island.
---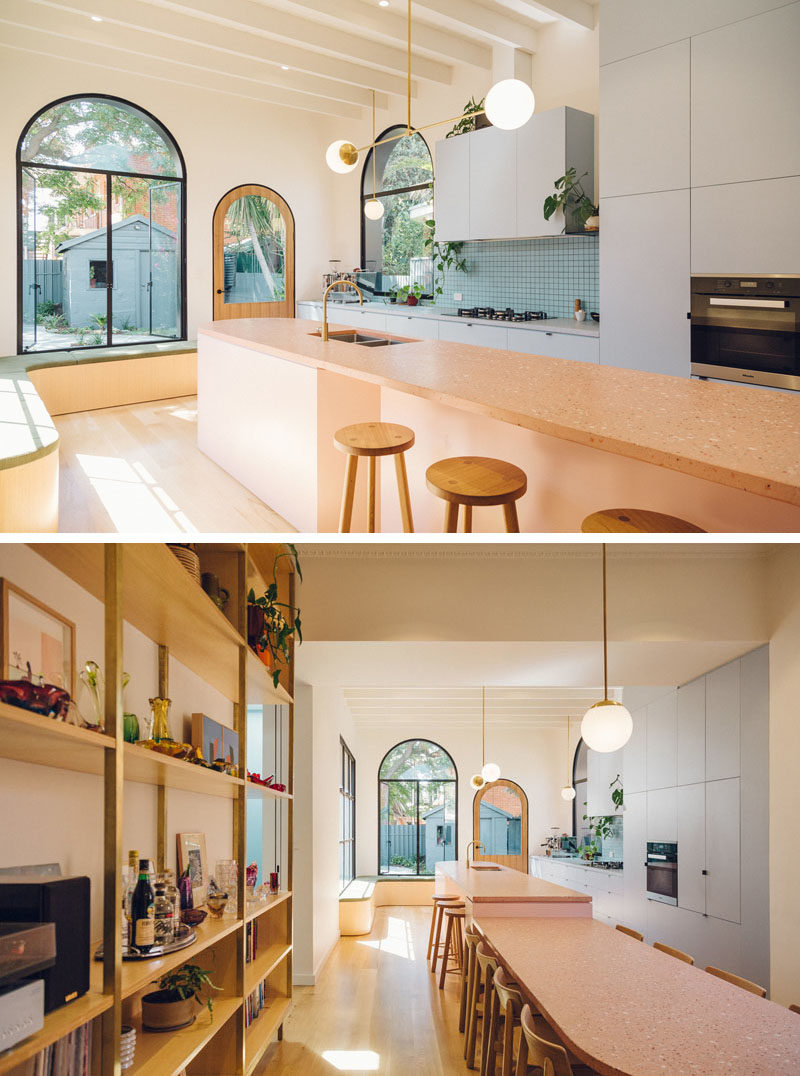 ---
A wood shelving unit runs alongside the dining area, and provides a place for the home owners' collection of unique Italian and Czech glassware, books, and German Pottery.
---
---
The existing bathroom was expanded and updated with bright blue small square tiles, a skylight, and a curved mirror, fulfilling the home owners' request of fun, curvy, colorful, and full of light.
---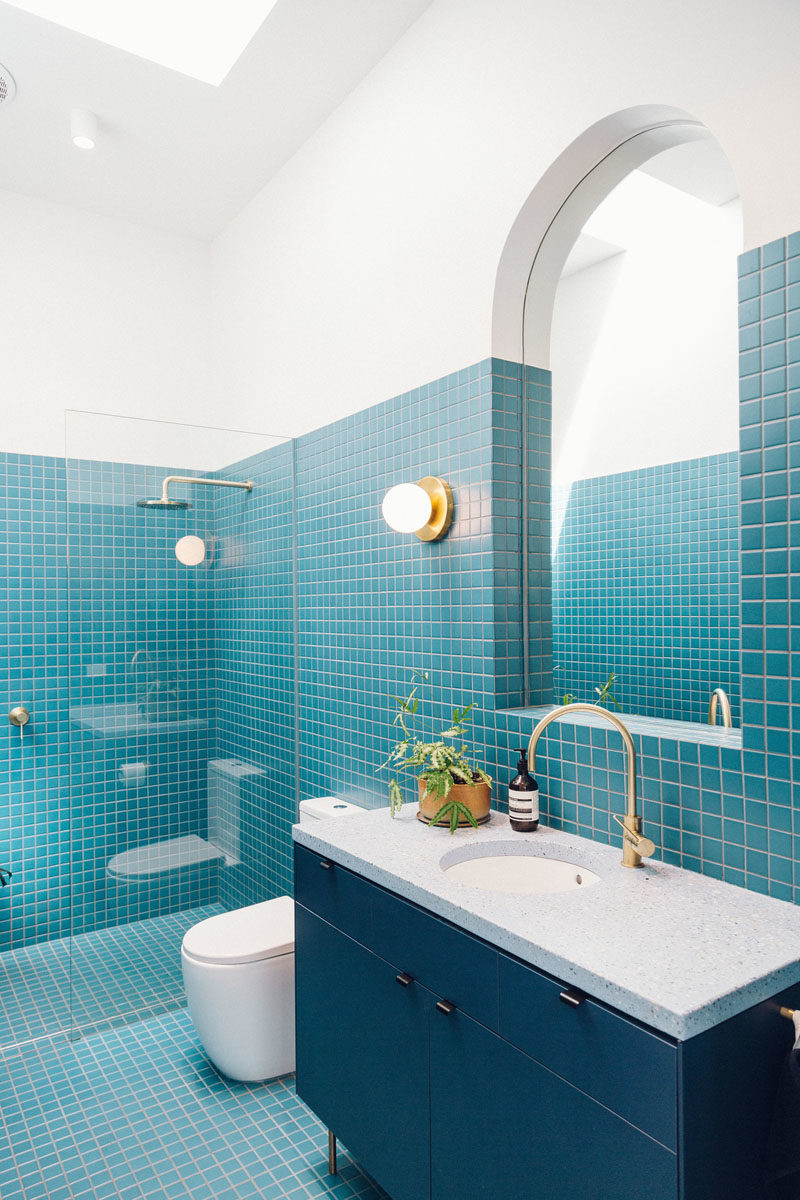 ---
An arched doorway off the dining area connects the house addition to the original house.
---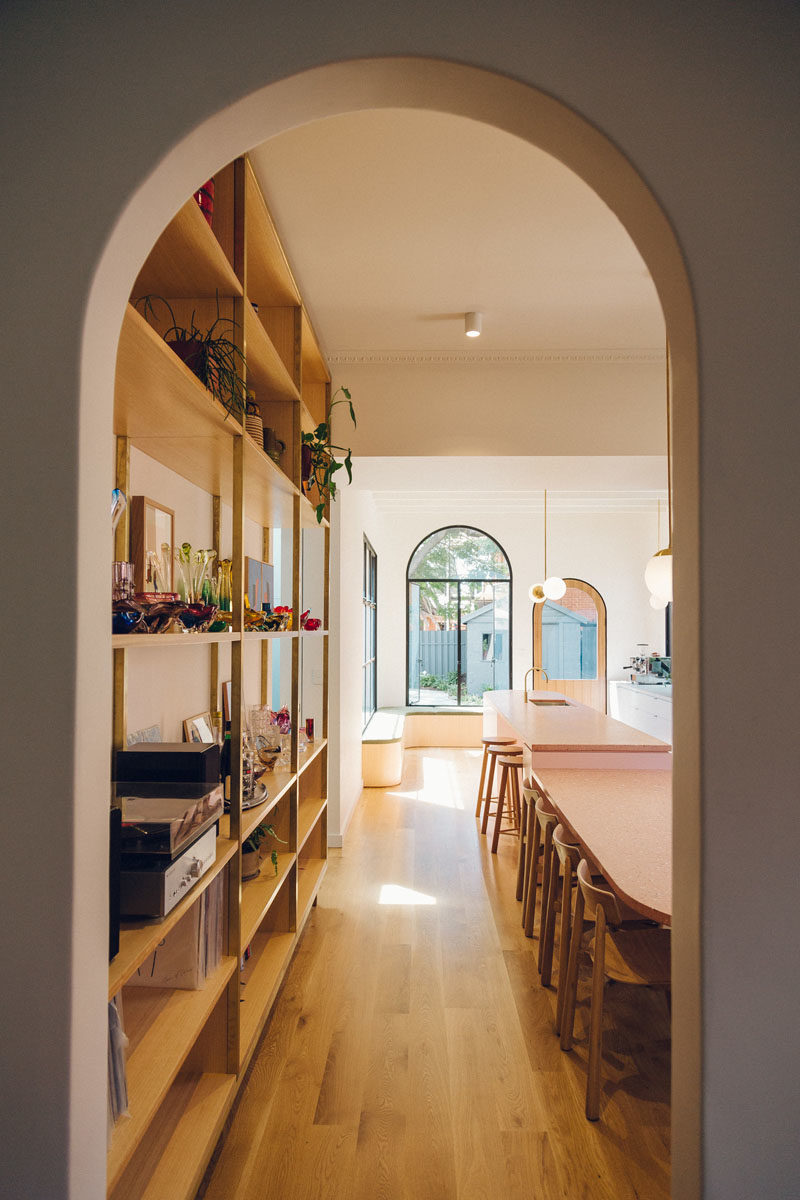 ---
Get the contemporist daily email newsletter – sign up here