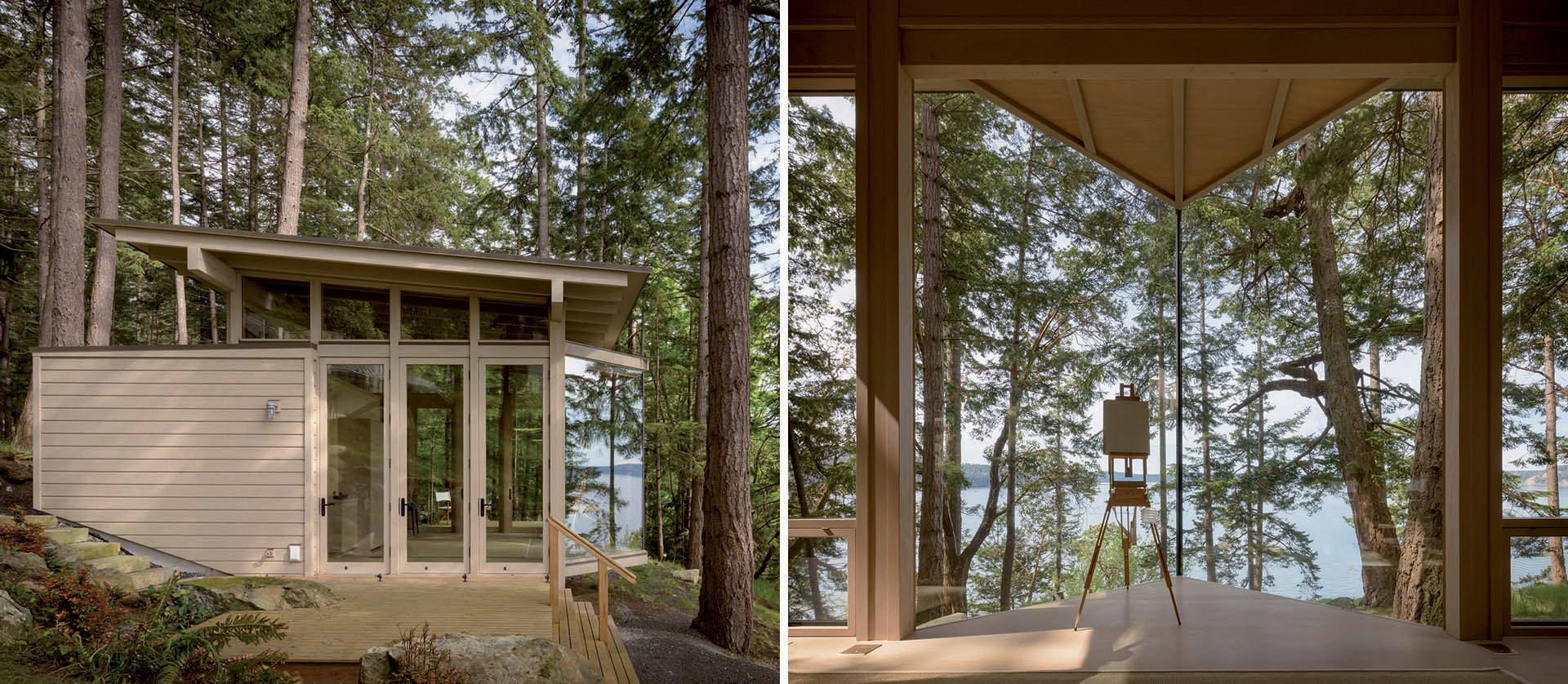 Architecture firm Olson Kundig has designed a compact 450 square foot (41sqm) cabin that makes the most of its remote site on a forested bluff overlooking the water in the San Juan Islands, Washington.
The wood-framed cabin is made up of a single room that offers flexible space and can be used as a painting studio or a guesthouse.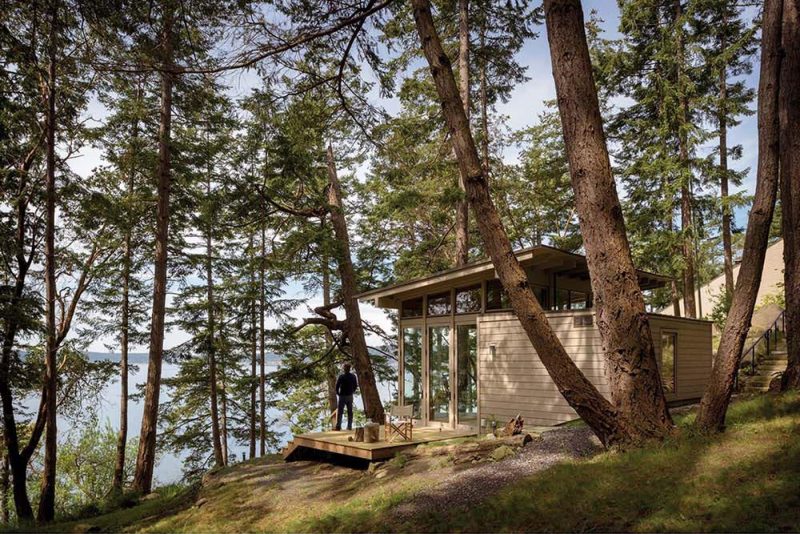 The cabin has a series of doors that open to a patio, while the back of the cabin encloses a micro kitchen and bathroom. Clerestory windows enhance the high ceiling and give the sloped roof the appearance of floating.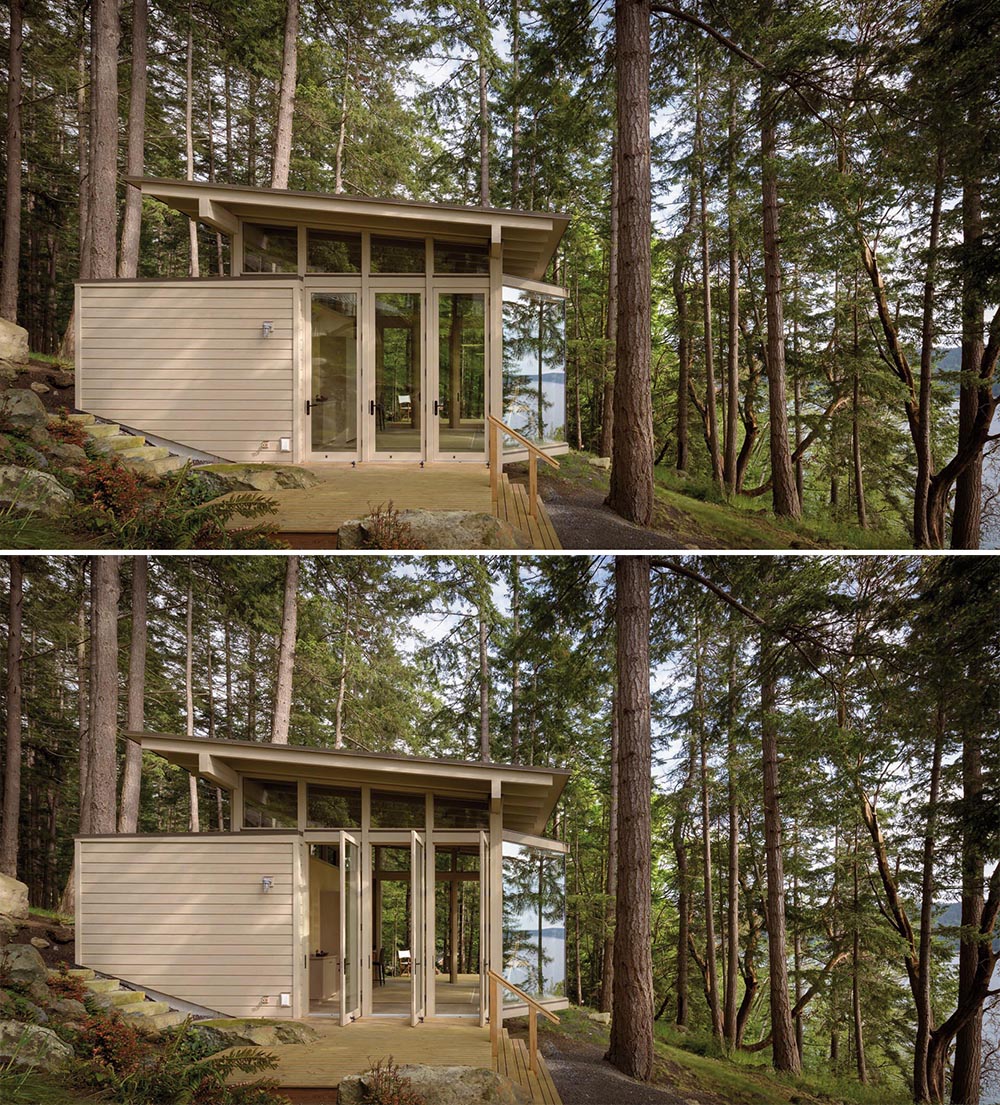 The front side of the cabin cantilevers out over the slope and has floor-to-ceiling windows that provide an unobstructed view.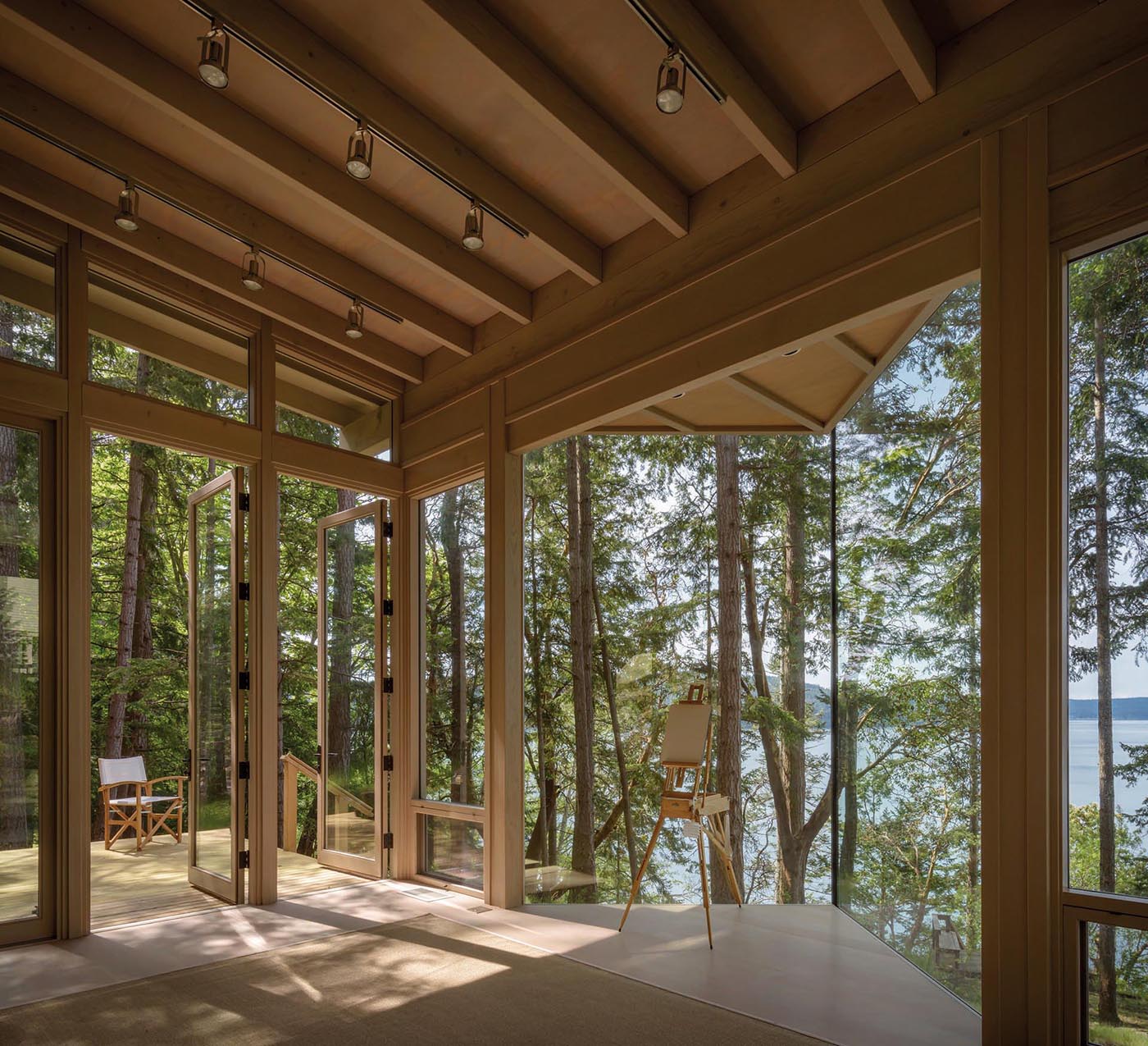 The cabin also has a low interior wall that delineates the studio area from the kitchen and bathroom, while also providing storage space and shelving.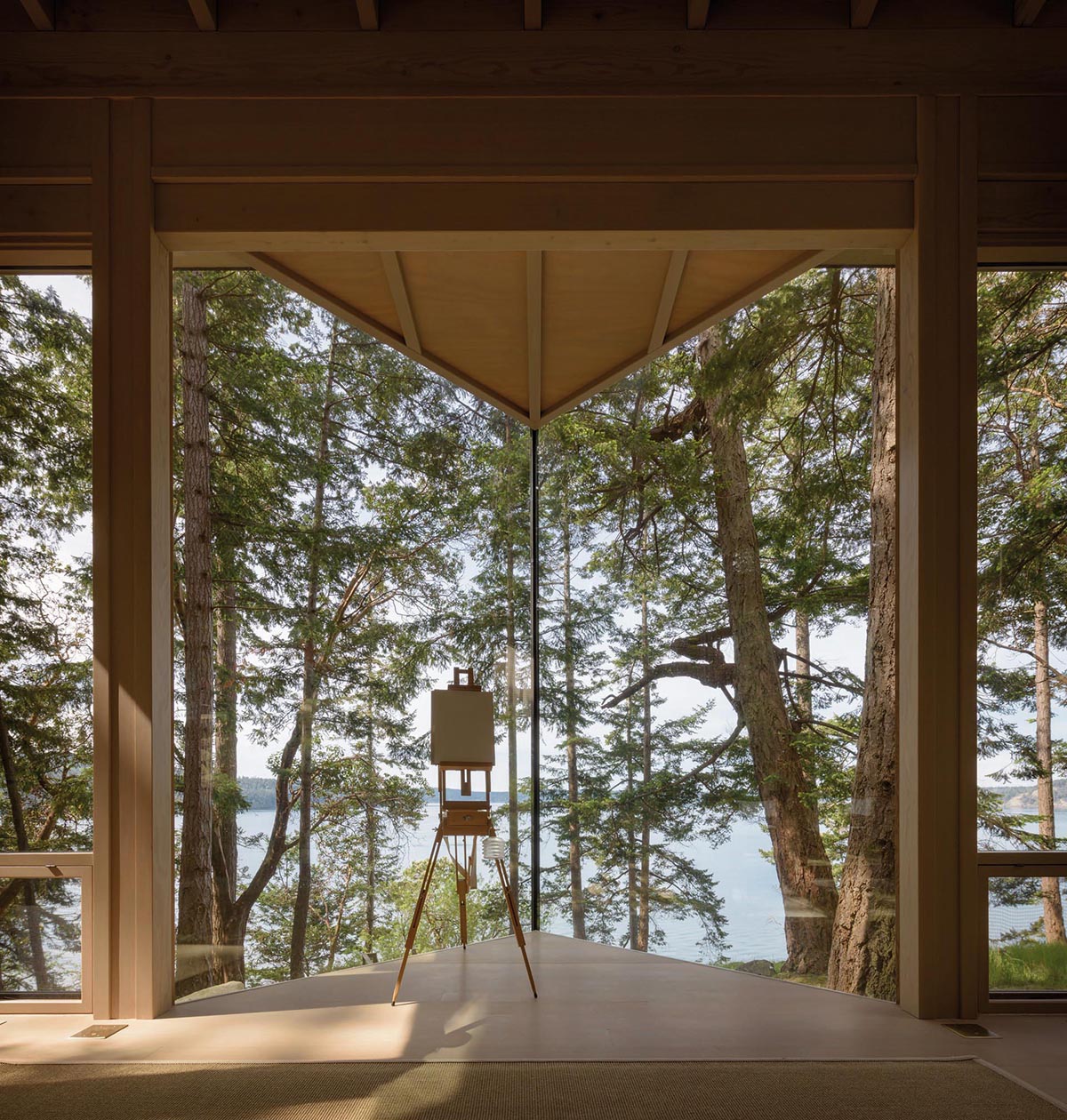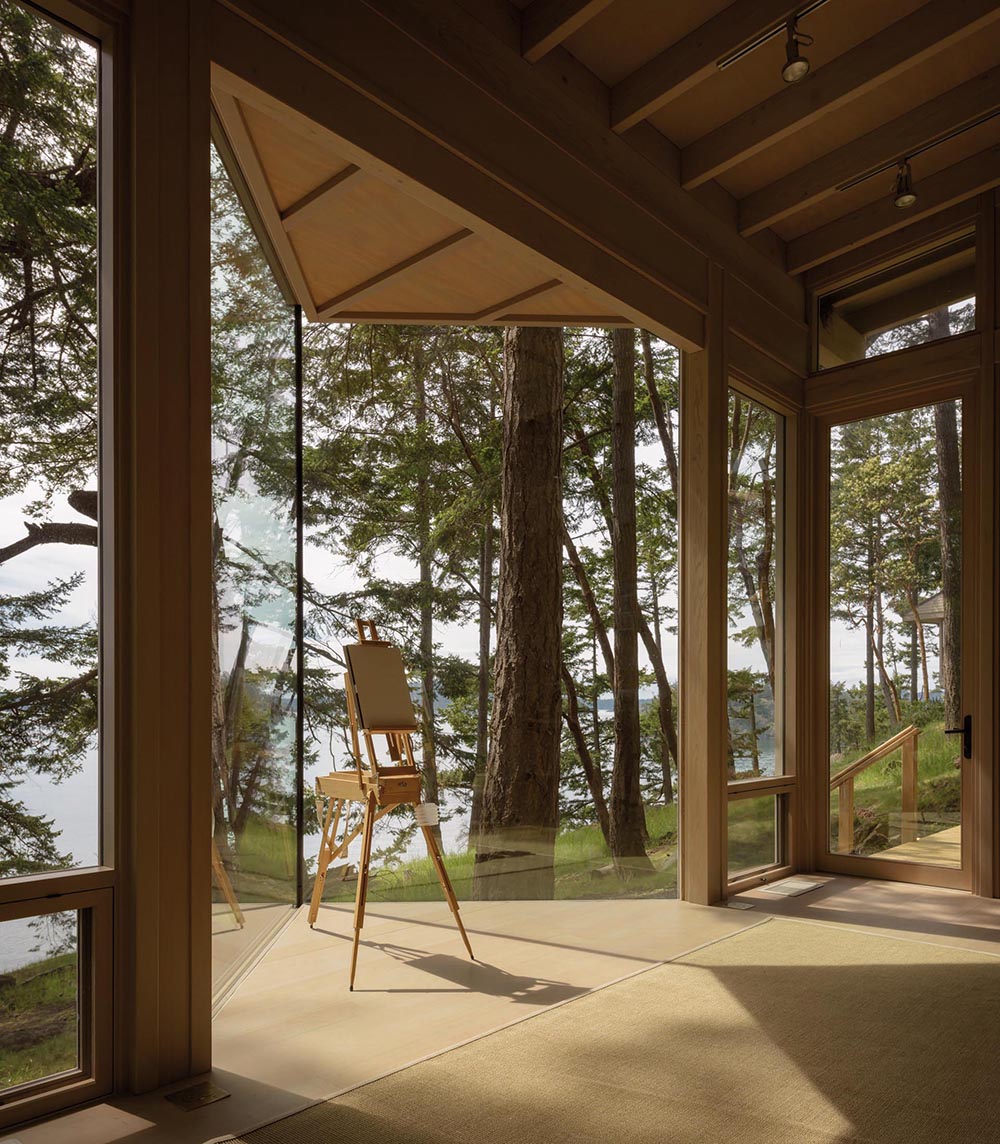 Photography: Aaron Leitz | Architect: Olson Kundig | Project Team: Jim Olson, FAIA, Design Principal; Mark Olthoff, AIA, LEED® AP, Project Manager; Gus Lynch, LEED® AP, Architectural Staff | General Contractor: Needham Construction | Structural Engineer: MCE Structural Consultants