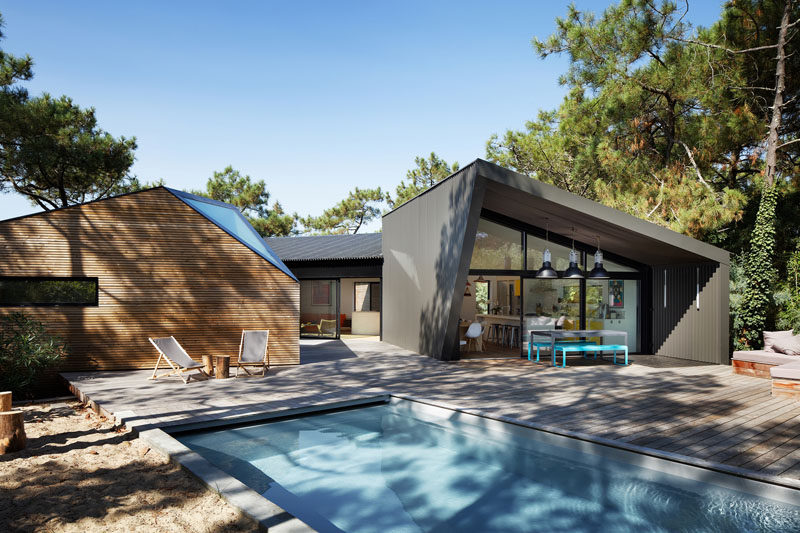 Atelier du Pont have designed a new holiday house with a swimming pool in Cap Ferret, France, that sits among a small forest of strawberry trees, yucca and pines.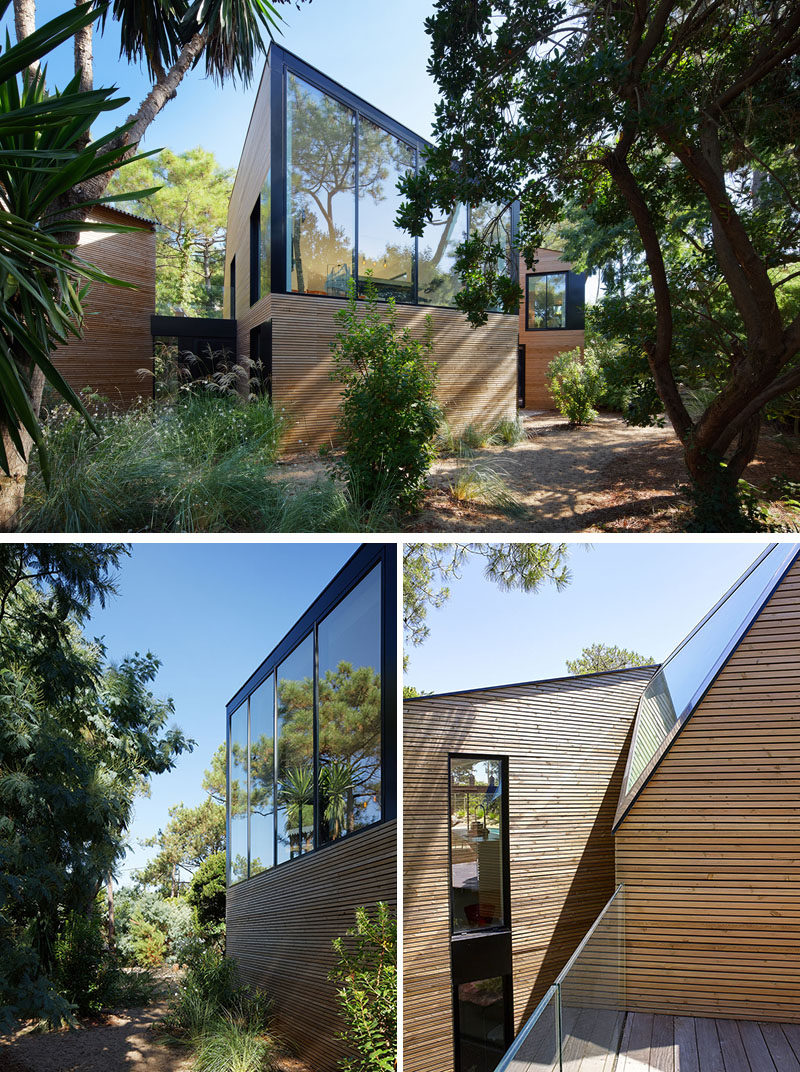 Top and bottom left photo by Takuji Shimmura. Bottom right photo by Philippe Garcia
---
The inspiration for the design was taken from other forest cabins and has been designed with a variety of connected 'cabins' with multiple openings to accentuate its relationship with the surrounding nature.
---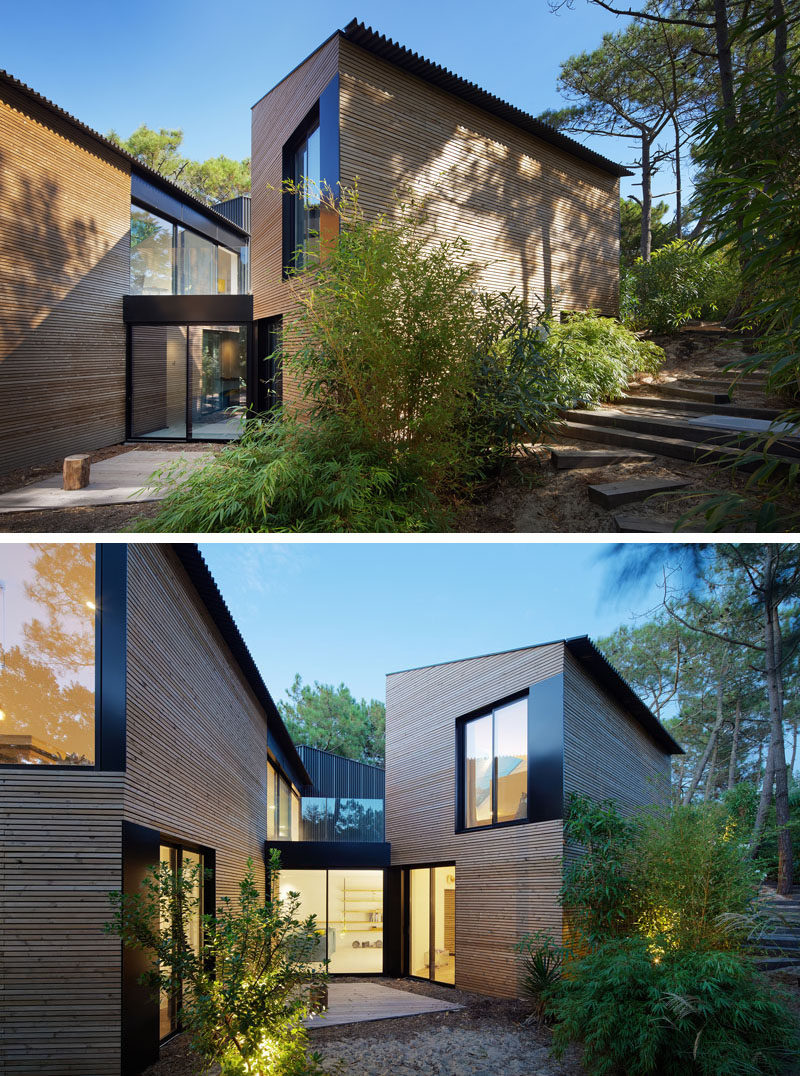 ---
A large swimming pool with a deck and sandy area is surrounded by trees and creates a private space to relax and entertain.
---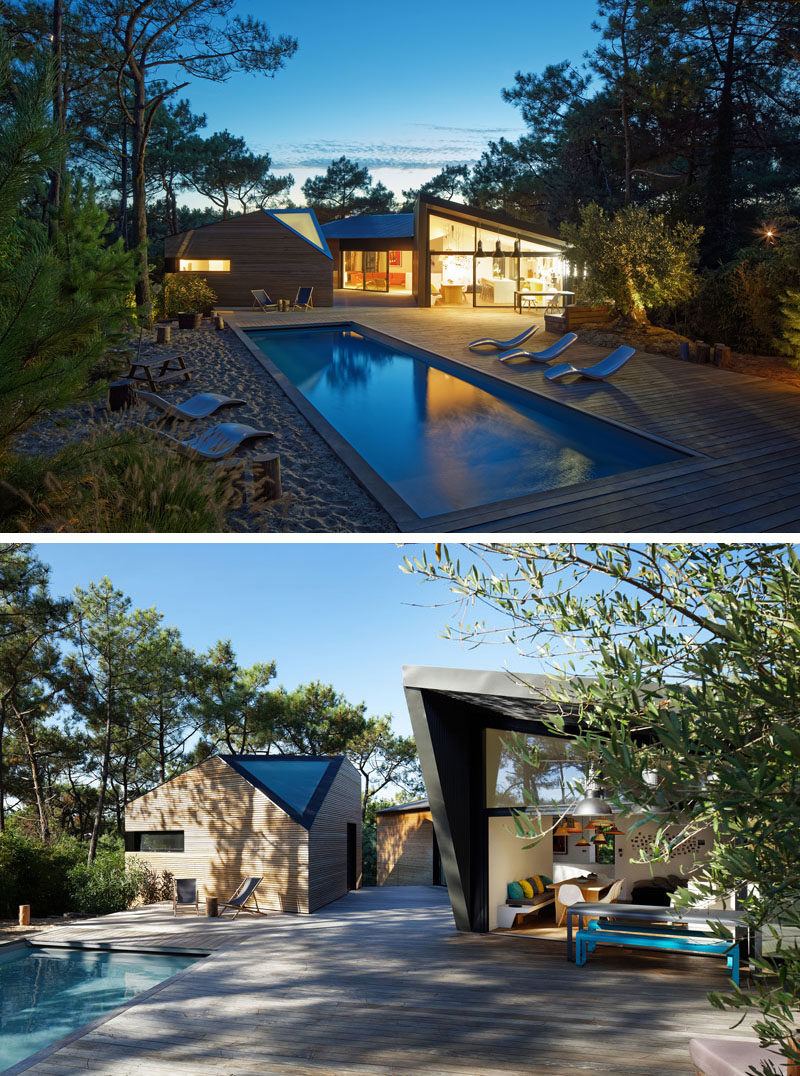 ---
Heading inside the holiday house, the dining area and kitchen share the same room. The large dining table is anchored in the room by a collection of colorful pendant lights hanging from the ceiling. In the kitchen the cabinets have a gold metallic front, adding to the touch of color in the white space.
---
---
Around the corner from the kitchen and dining room is the living room. The bright orange couch creates a comfortable spot to sit, while a triangular window provides a unique view of the trees.
---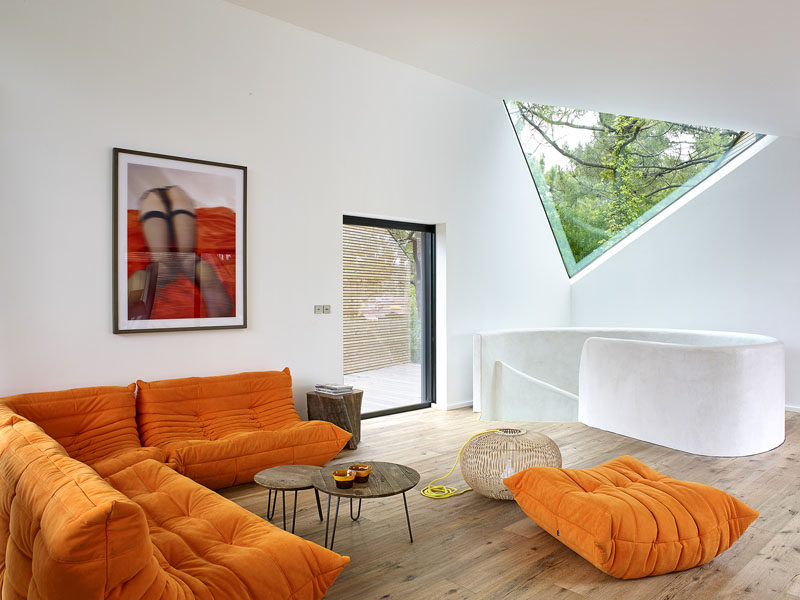 ---
The house also has a games room with a pool table. Large floor to ceiling windows follow the line of the roof.
---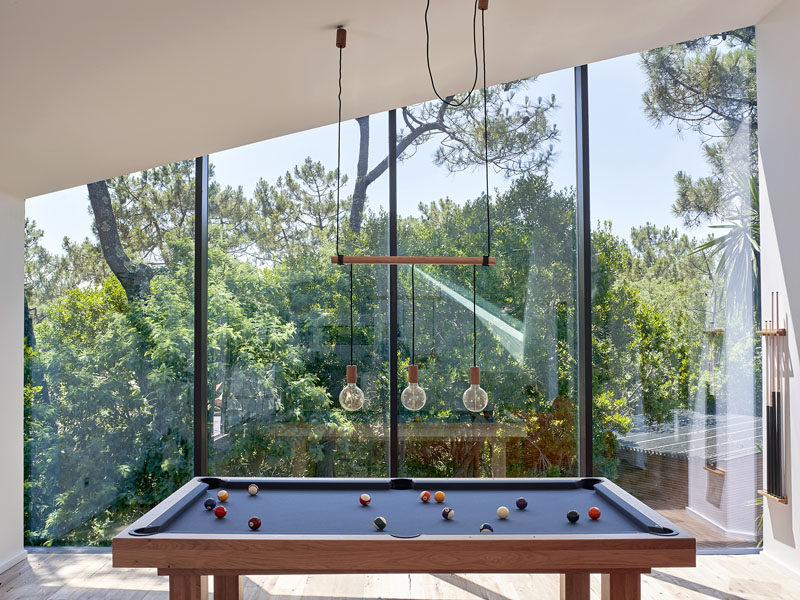 ---
Heading downstairs, the triangular window from the living room provides plenty of natural light to the stairwell.
---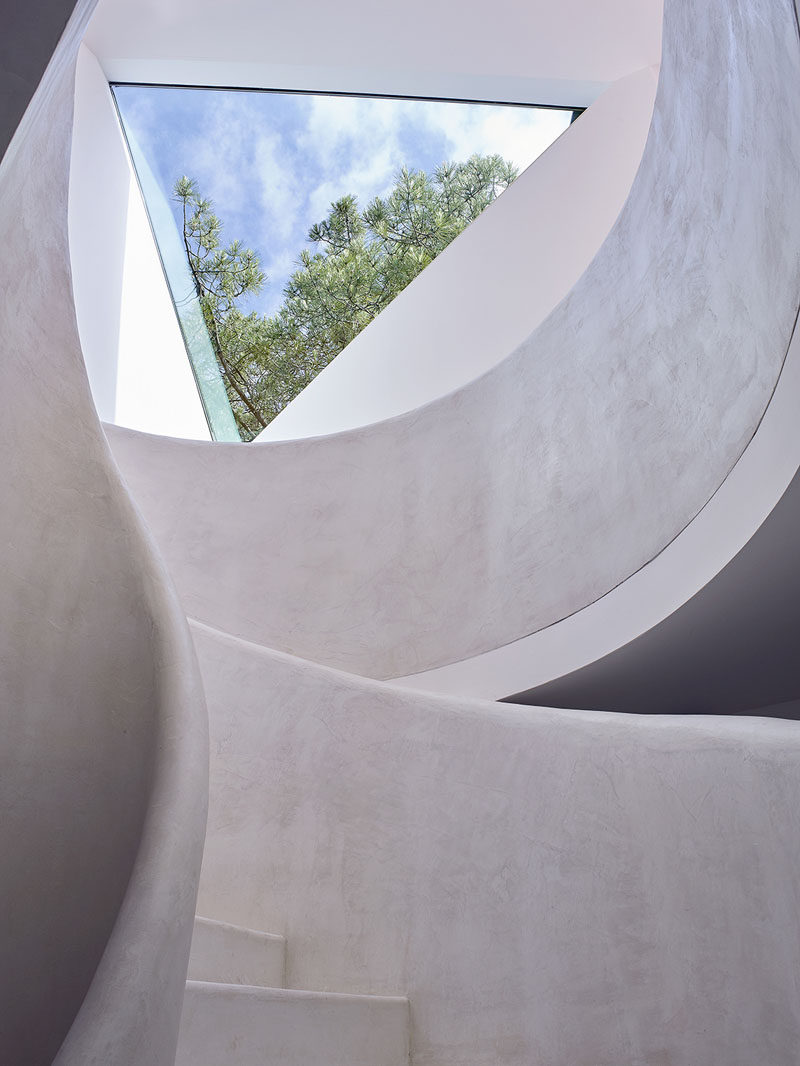 ---
More triangle windows can be found in other rooms, like this bedroom that opens out onto a small outdoor space.
---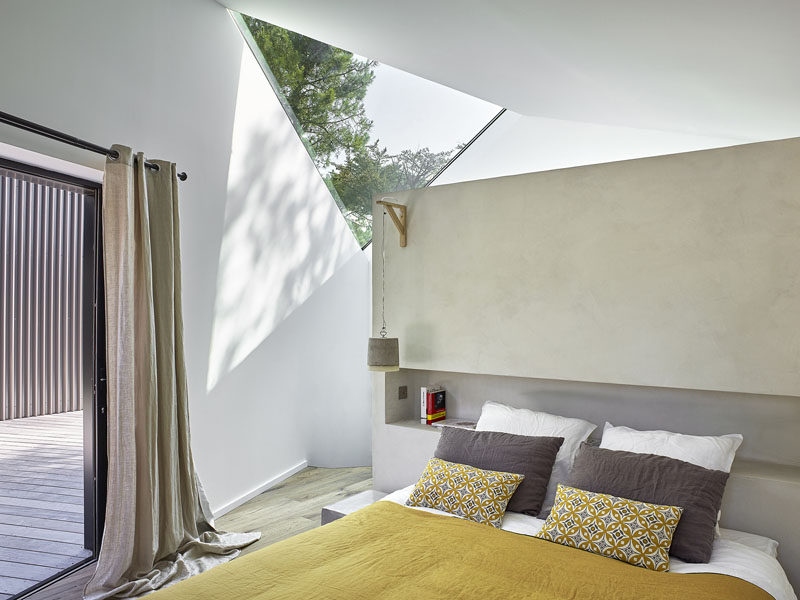 ---
In another bedroom, a set of two bunk beds have been custom built into the design of the room. The center wall that separates the bunks has a round hole so that people can easily see and talk to each other.
---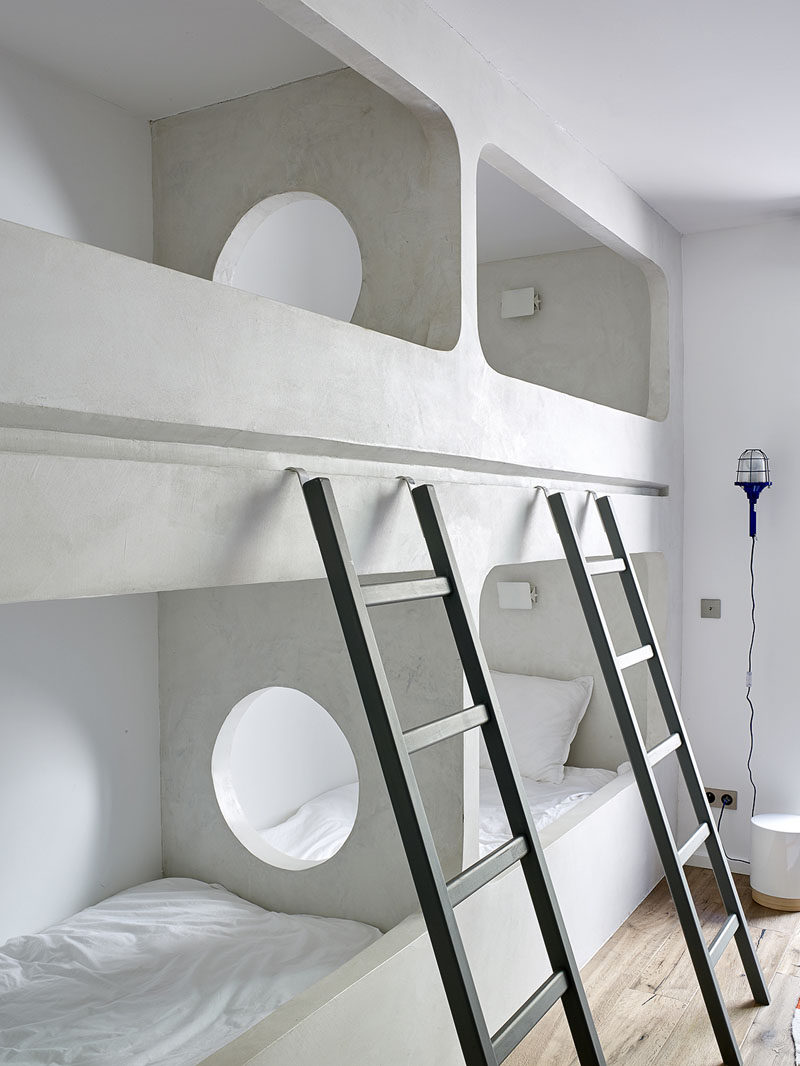 Photography by Philippe Garcia | Project managers : Alice Berthelon, Maciej Janakowski | Landscape designer: Arnaud Gallou – Ferret Vert | General contractor: BMC
---