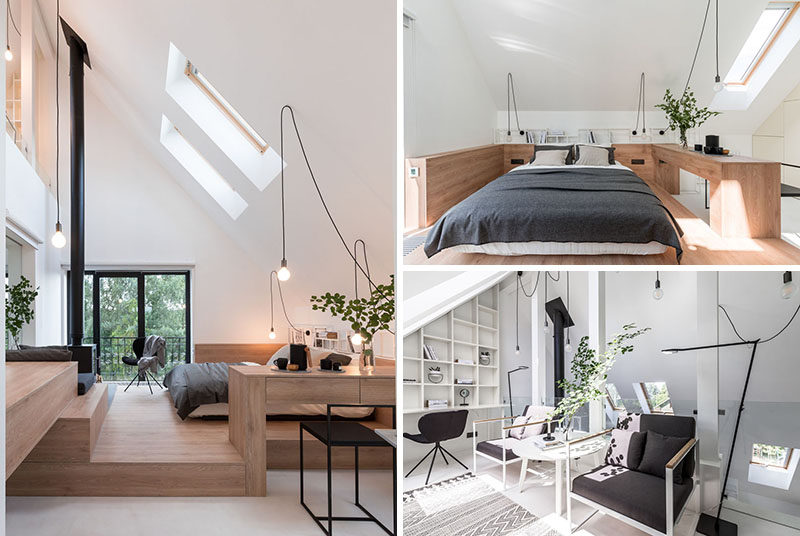 Architecture and interior design firm Ruetemple, have transformed the attic of a house in Moscow, Russia, and made it into a private and relaxing bedroom suite with a mezzanine home office.
Here's a look at the exterior of the house…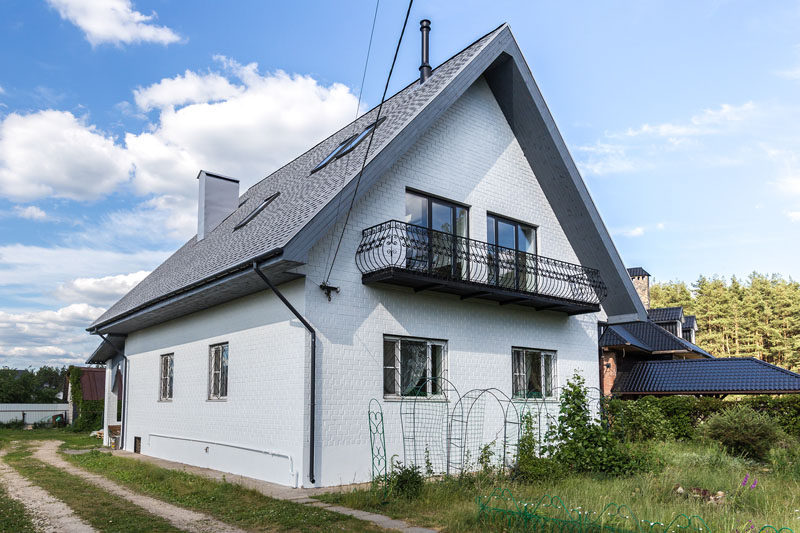 ---
Inside, the attic and the top level of the house were combined to create an open and spacious bedroom suite.
---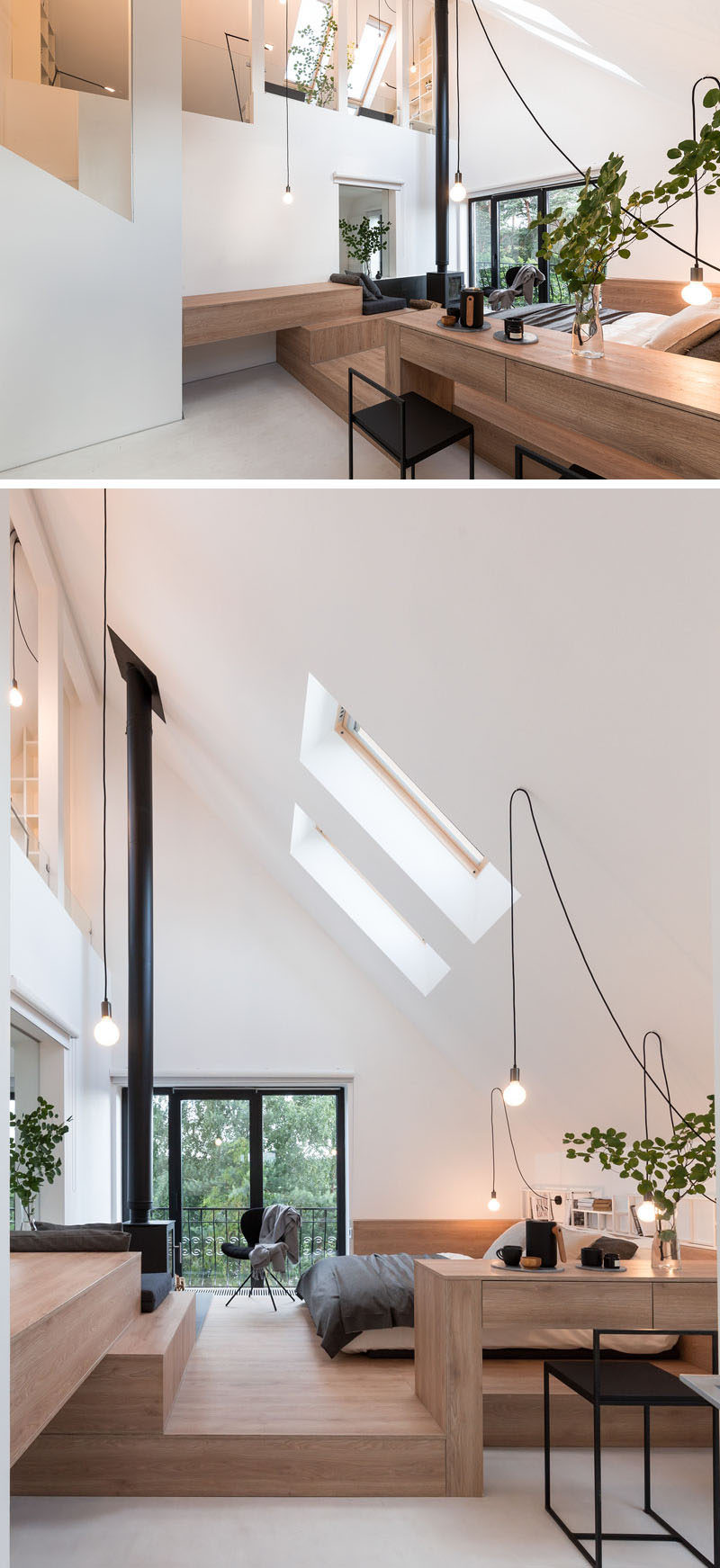 ---
A wood platform, with a counter height bar, raises the bed up, while the skylights and hanging pendant lights add light to the space.
---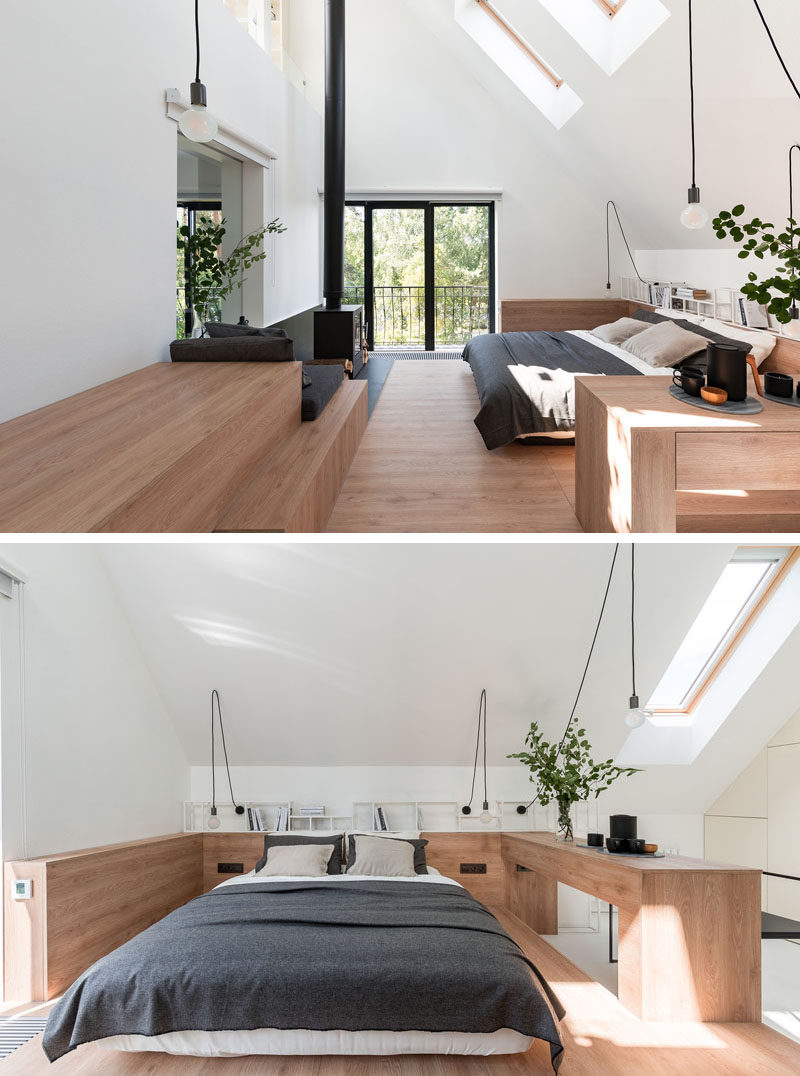 ---
Opposite the bed is a fireplace and stairs that lead up to the home office. One of the stairs, next to the fireplace, has an upholstered cushion and a few pillows for sitting by the fireplace.
---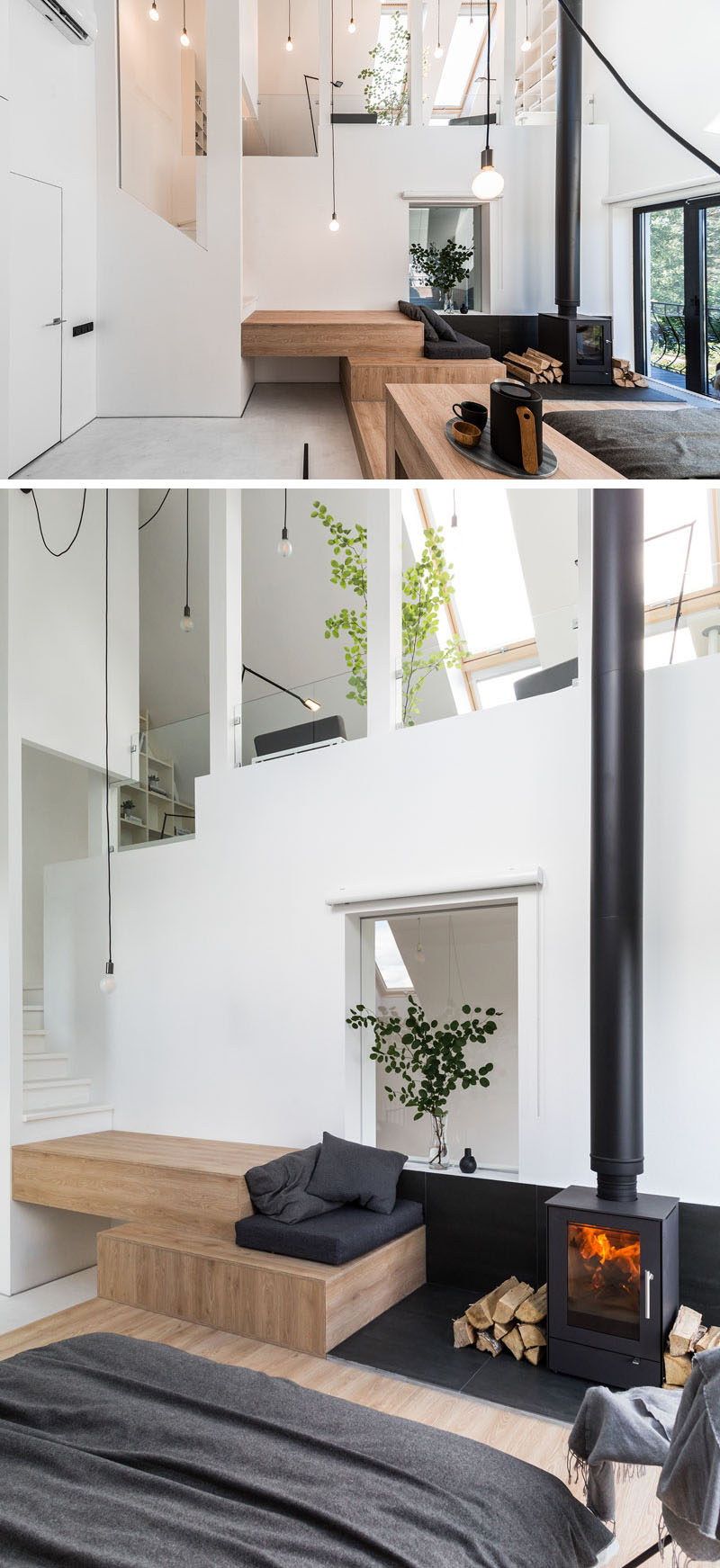 ---
On the upper level, there's a built-in bookshelf that follows the roof line, and a mattress on the ground creates a relaxing spot to read a book. There's also a couple of armchairs and a desk area with additional shelving.
---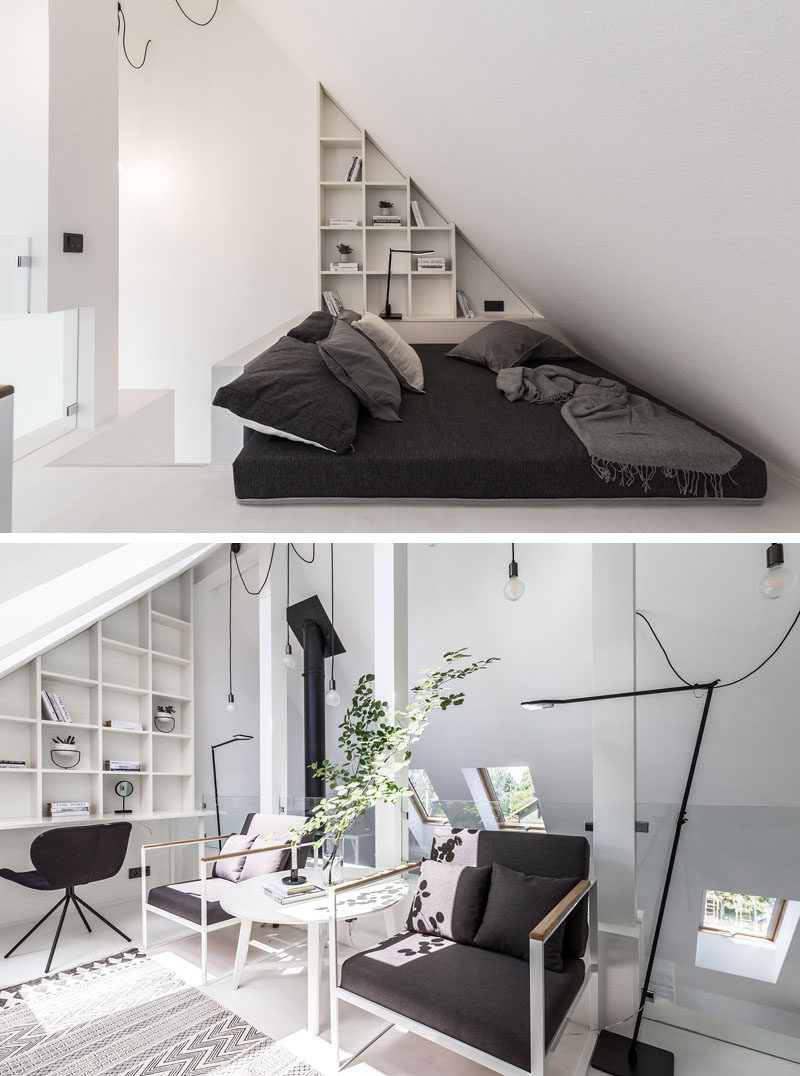 ---
Here's a look at the bedroom below from the home office.
---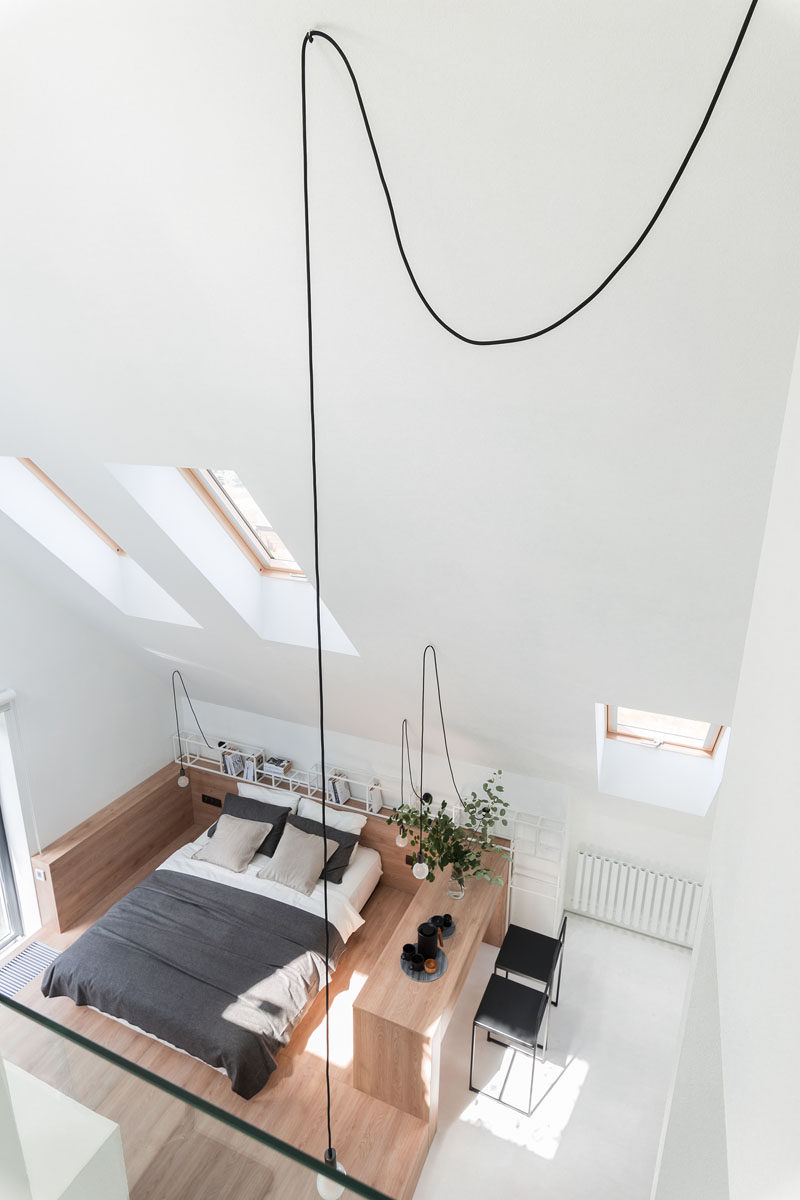 The project was made for the telecast "country answer" (NTV).
---