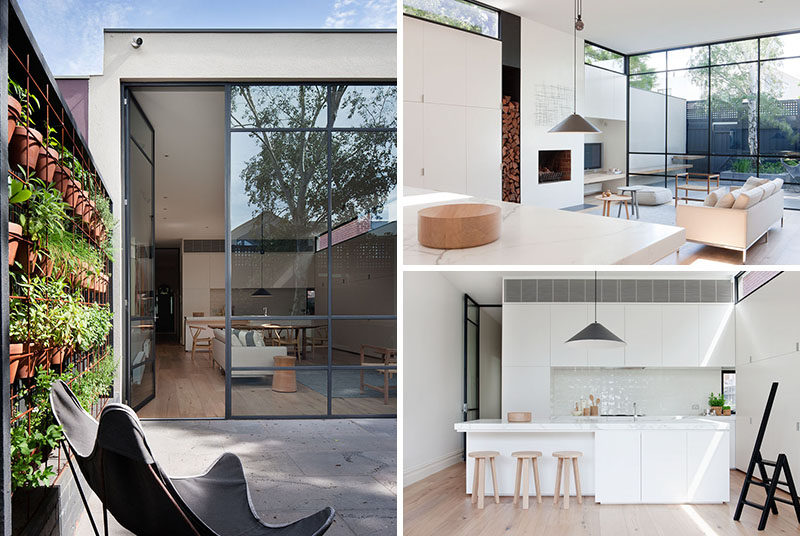 Architecture firm Robson Rak, together with interior design firm Made by Cohen, have designed the contemporary renovation of a Victorian cottage in Melbourne, Australia.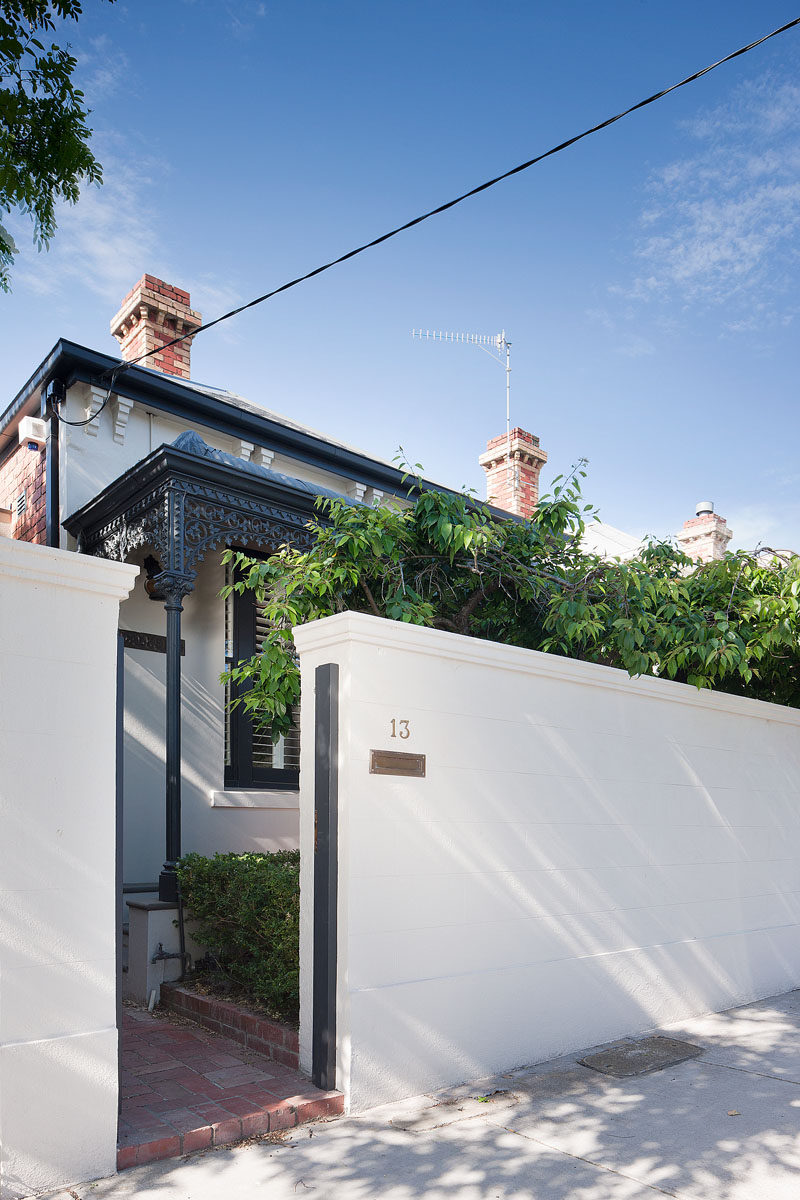 ---
Stepping inside the front door, you can see straight down the hallway and through to the main living area of the home.
---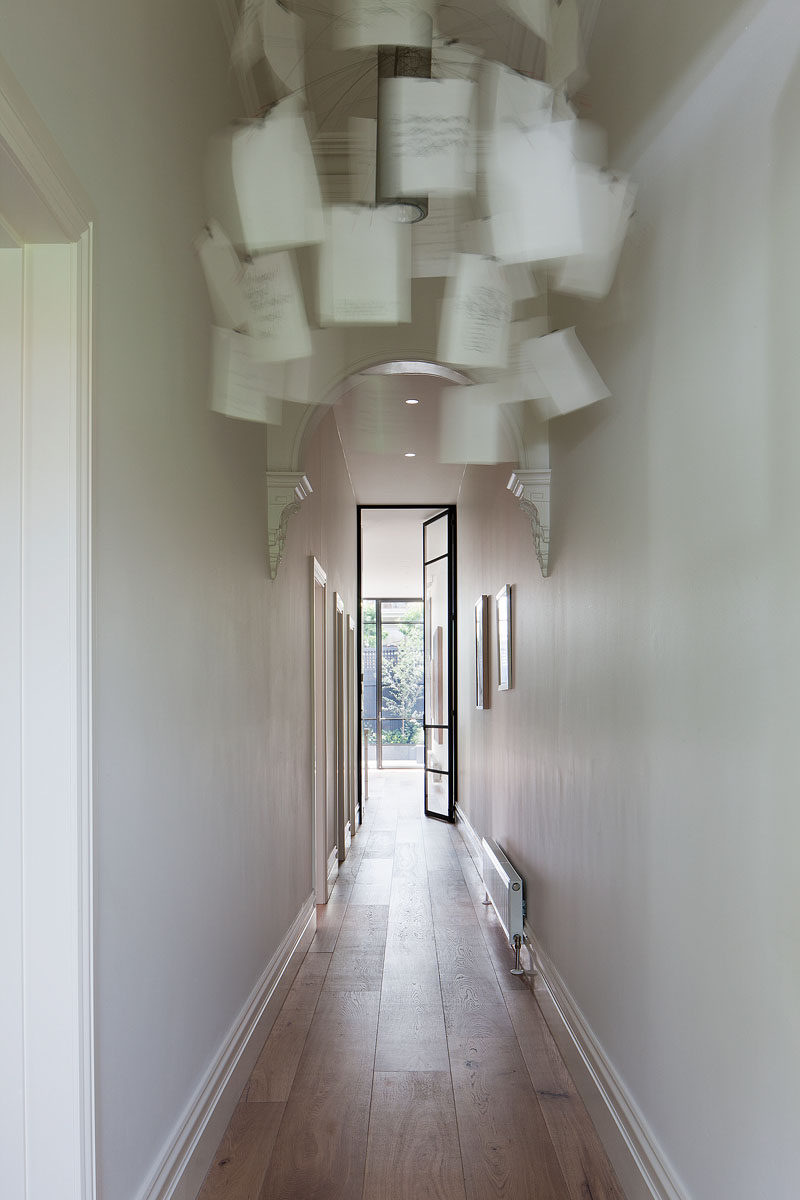 ---
At the end of the hallway is the living room that has large floor-to-ceiling black framed windows (and a door) that flood the room with natural light and provide a view of the courtyard.
---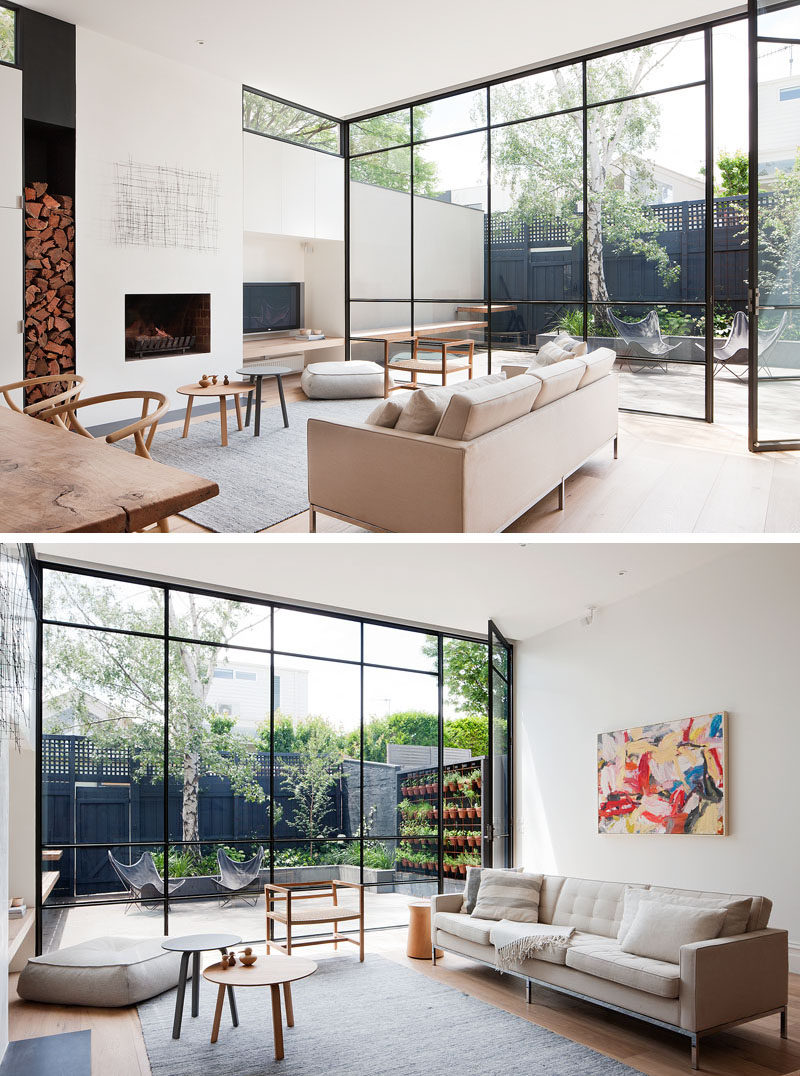 ---
In the courtyard, a high wall and black fence provide privacy from the neighbors. A built-in bench and a couple of outdoor chairs create spaces to relax, and built-in planters and a wall of potted plants add a touch of nature.
---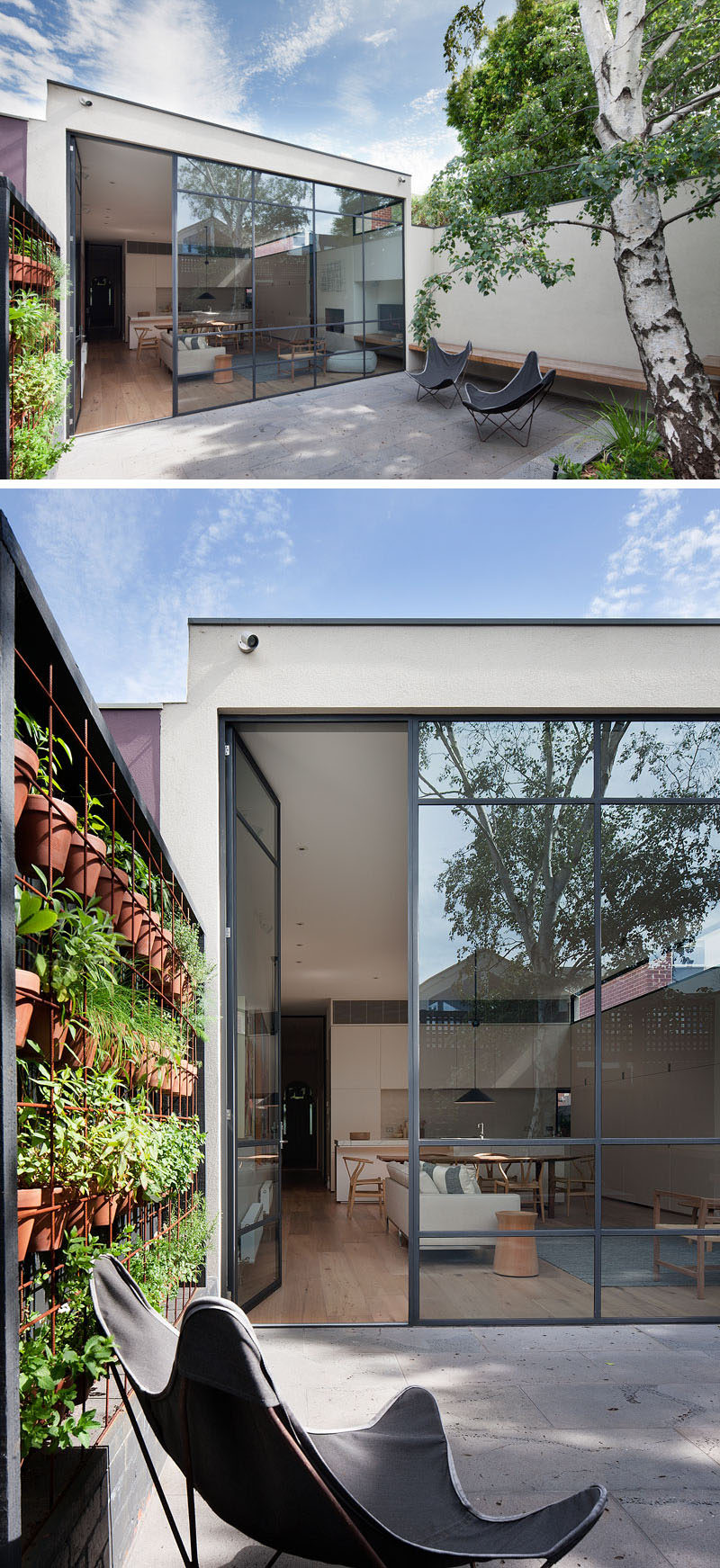 ---
Back inside, the living room opens up to the dining area and kitchen.
---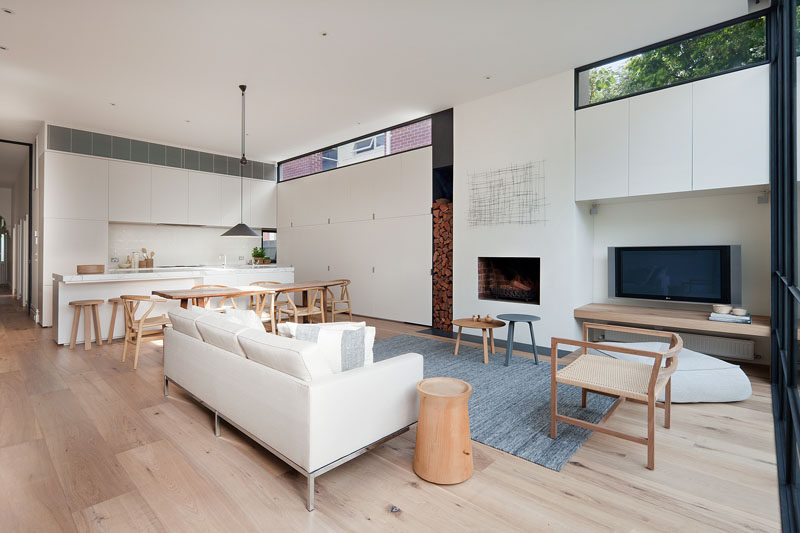 ---
A wood shelf lines up with the bench in the courtyard, while a built-in fireplace and with brick details, as well as a void for wood storage sit flush with the cabinets that lead into the kitchen.
---

---
The light wood dining table and chairs, combined with the flooring, add a sense of warmth to the mostly white interior.
---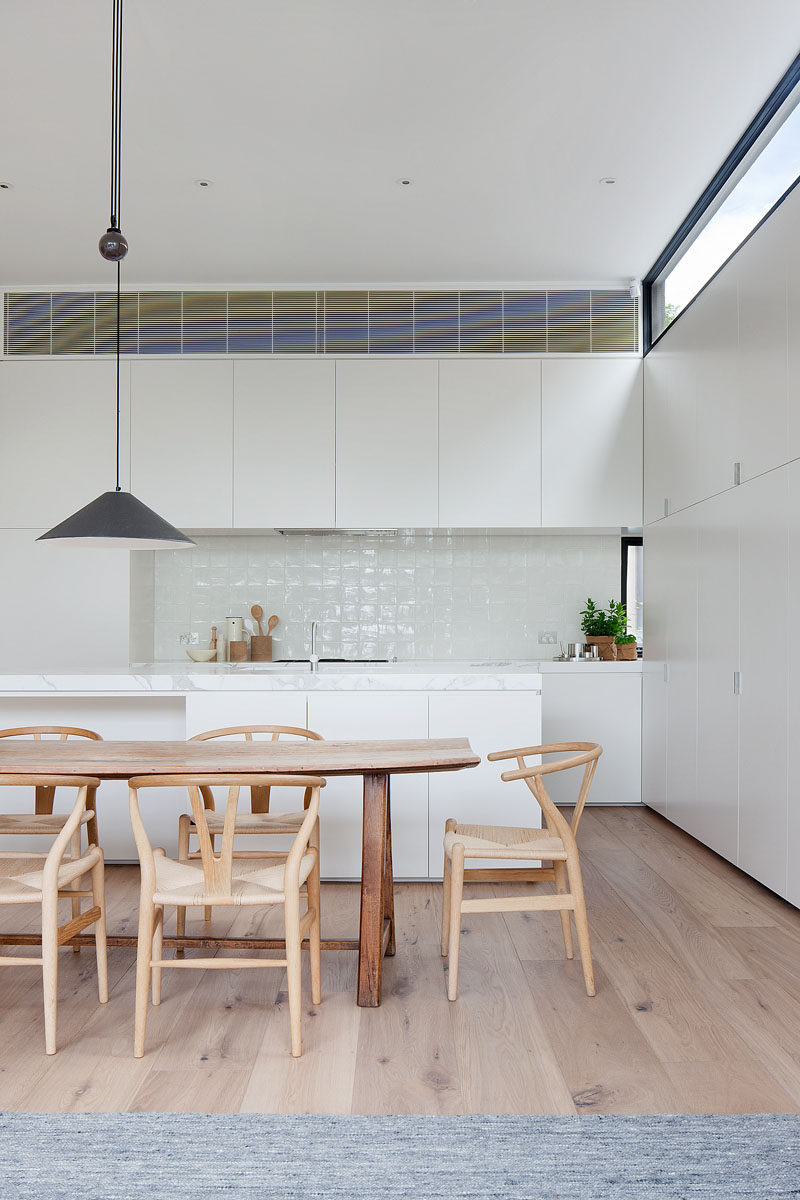 ---
In the kitchen, minimalist white cabinets and white tiles match the white island, and keep the space bright and airy.
---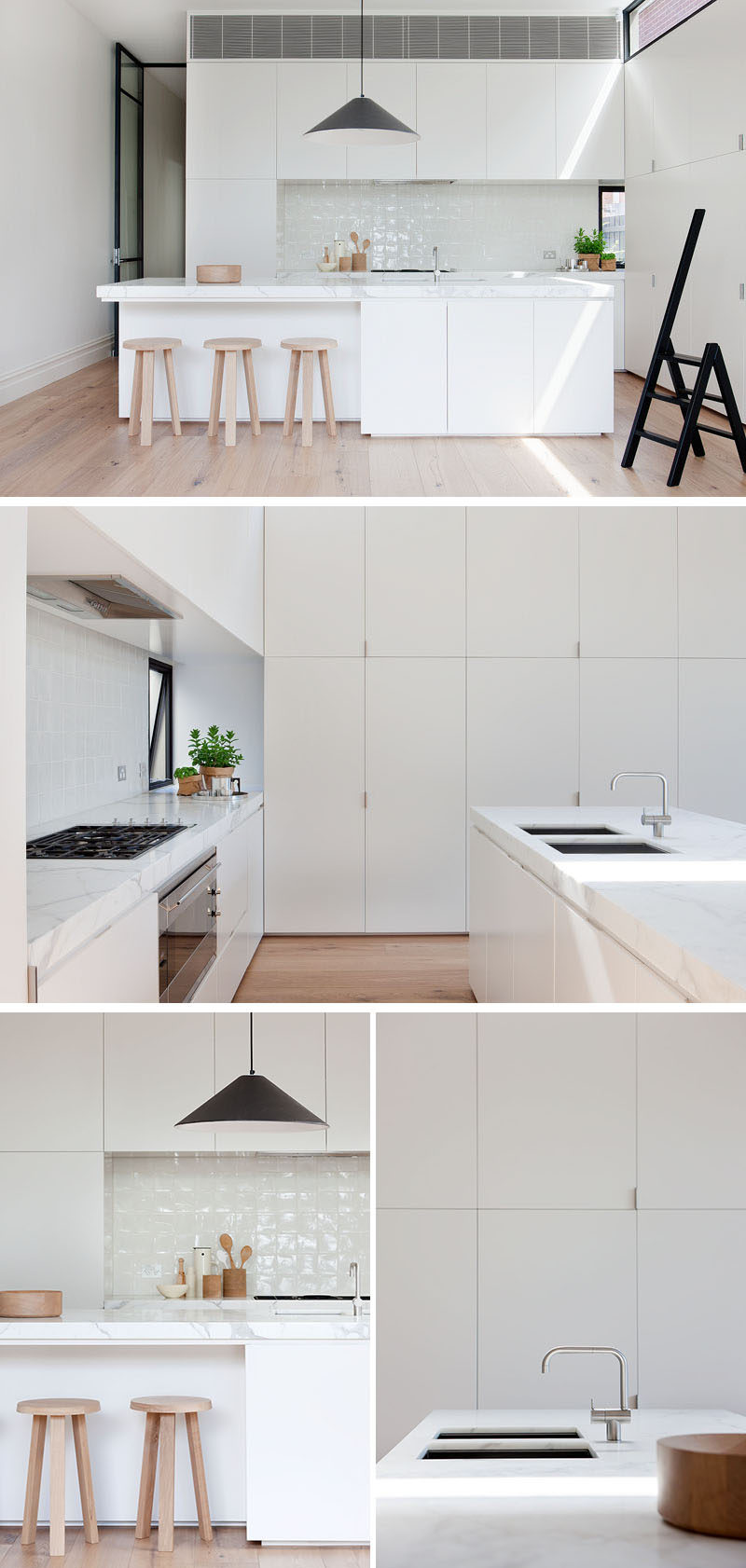 ---
Located off the hallway is a bedroom. Simple cabinets that match the kitchen and blend into the wall have been included, while an original fireplace has been kept as a design element.
---
---
There's also a study that's been designed to have the desk sit in front of the windows to take advantage of the light.
---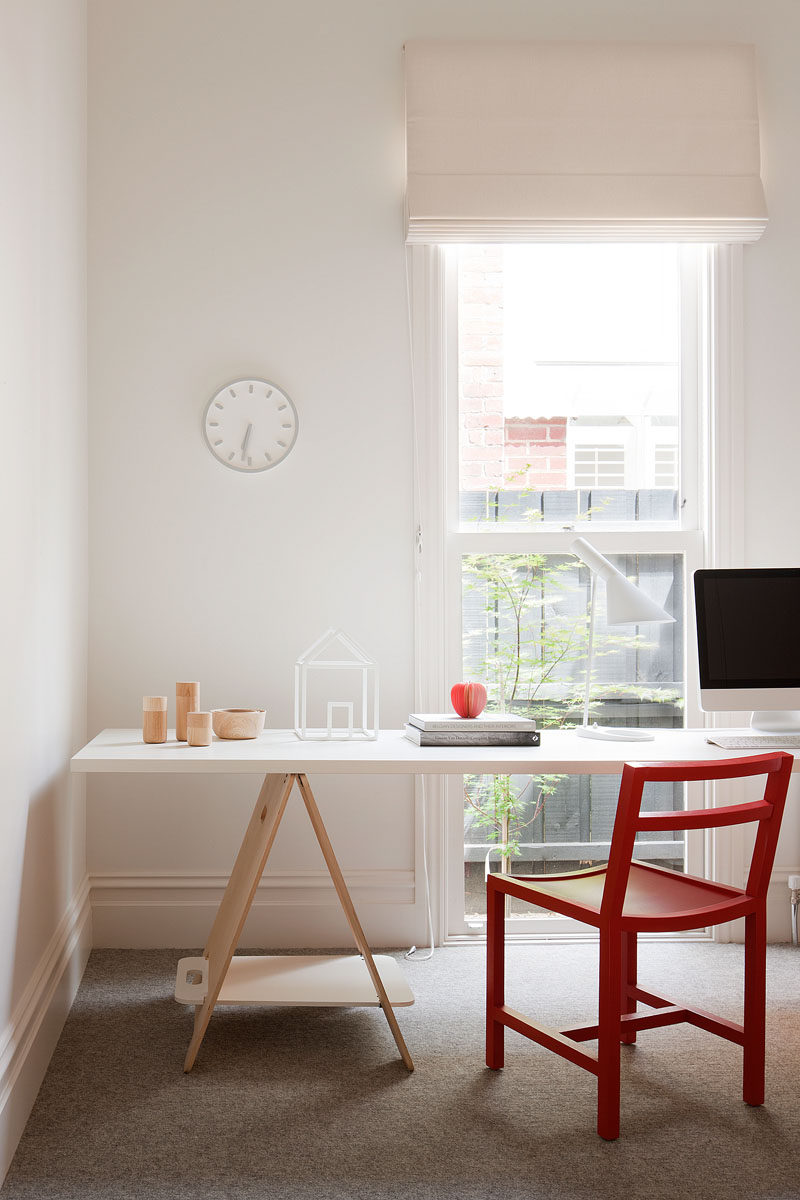 ---
A colorful green bed with bright artwork helps to define this child's bedroom.
---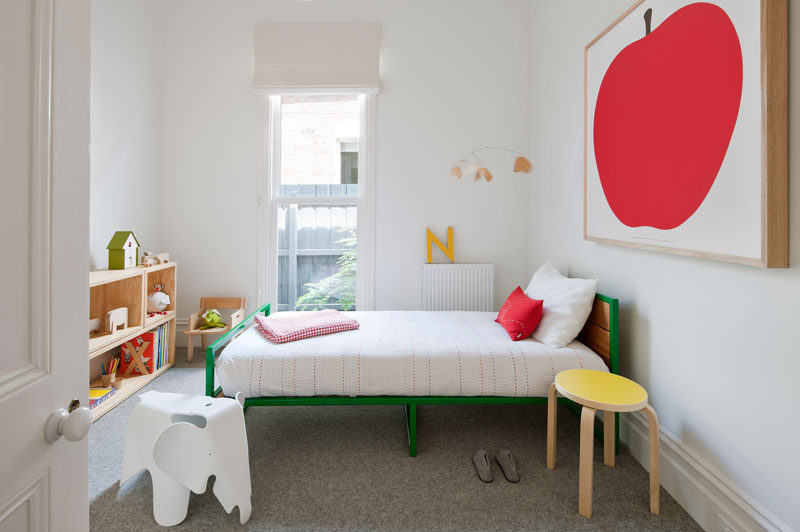 ---
In the bathroom, wood cabinets with open shelves on one end provide plenty of storage.
---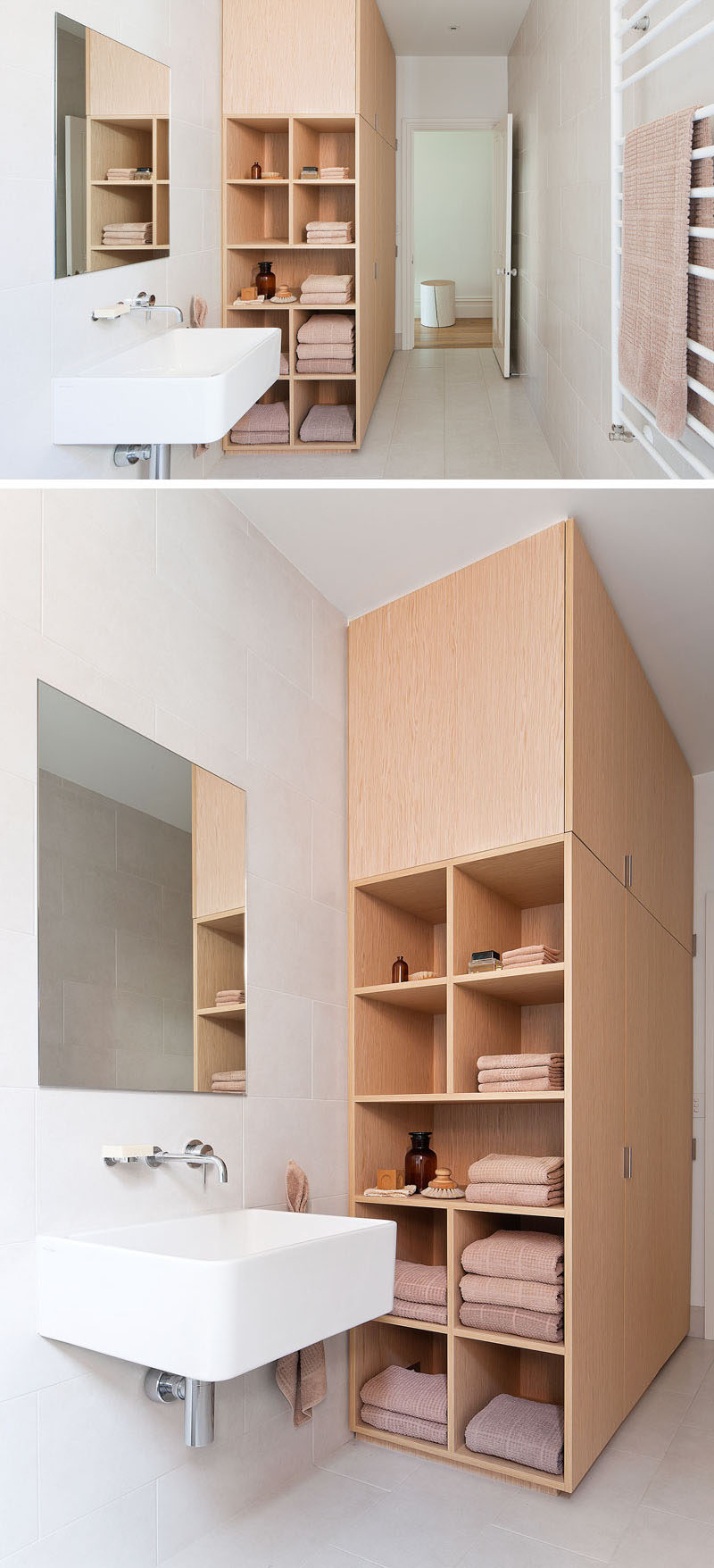 ---