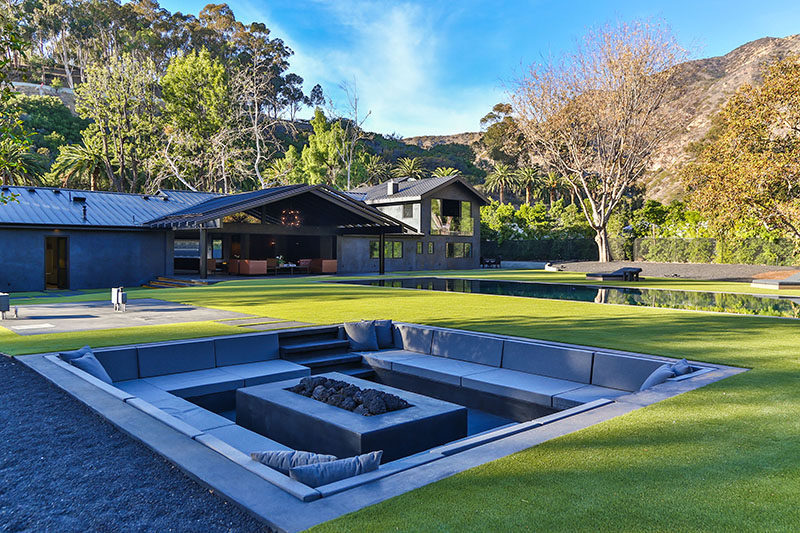 When Douglas Burdge of Burdge & Associates Architects redesigned this Malibu home, he included a sunken fire pit in the backyard that would accommodate a large group of people.
The fire pit is accessed by a small set of stairs, while the interior of the fire pit is lined with concrete and upholstered cushions. Seating wraps around the fire and a wide surround makes sure no one gets too close.
The reason for the sunken fire pit is that the architect wanted to create an unobstructed view of the backyard and by having a low profile it achieves that goal.